Leeds, Utah – Our Home for the Next 6 Weeks!
Written by Lindsey Huster
/
4 min read
/
Last updated a year ago
Keith and I were looking forward to getting back into the motorhome for a long trip.  Crazy enough it had been nearly two years since our last long trip.
Has it really been that long?
Last year we had so many visitors in Utah that our calendar was pretty packed and a motorhome trip just didn't make sense for us.  We had planned to do this motorhome trip in the Spring, but Keith got hurt and that put a wrench into our plans. Luckily, we were able to reschedule for the Fall and finally get back into the motorhome!  We were headed to Leeds RV Park in Utah to explore Zion National Park and the surrounding area!
Check out our video
Why did we pick Leeds, Utah?
Well, actually… it's the only place we could book!  I started emailing and calling RV parks months ahead of our then-Spring trip and several were crossed off immediately due to time restrictions, pet policies, unavailability in general, limited or no cell signal, etc.
Actually, there wasn't even a spot at Leeds RV Park, but I got so desperate that I was calling and asked if I could give my name for cancellations. Several days later I was super happy to hear from Janet at Leeds RV Park.  She had a cancellation and would be able to fit us in! We were thankful and excited that our plans were back on track.
That only lasted a couple of weeks since Keith was injured in February skiing. At first, we weren't sure it would impact the trip, but once we knew he'd be having surgery we knew it wasn't possible.  Luckily I was able to reschedule with Janet for the Fall!
Our new "home" for the next six weeks
It's always a mix of excitement and hopefulness arriving at the RV park.  So many questions run through my mind and I just want to get settled in and begin to learn more about the area and how our plans will work out.
I research an area enough to be quite familiar with the main attractions and try to find those lesser-known locations, but I also know that you learn so much more once we arrive and chat with people.  No exception here! Within the first few days, our calendar began to fill up with all sorts of adventures!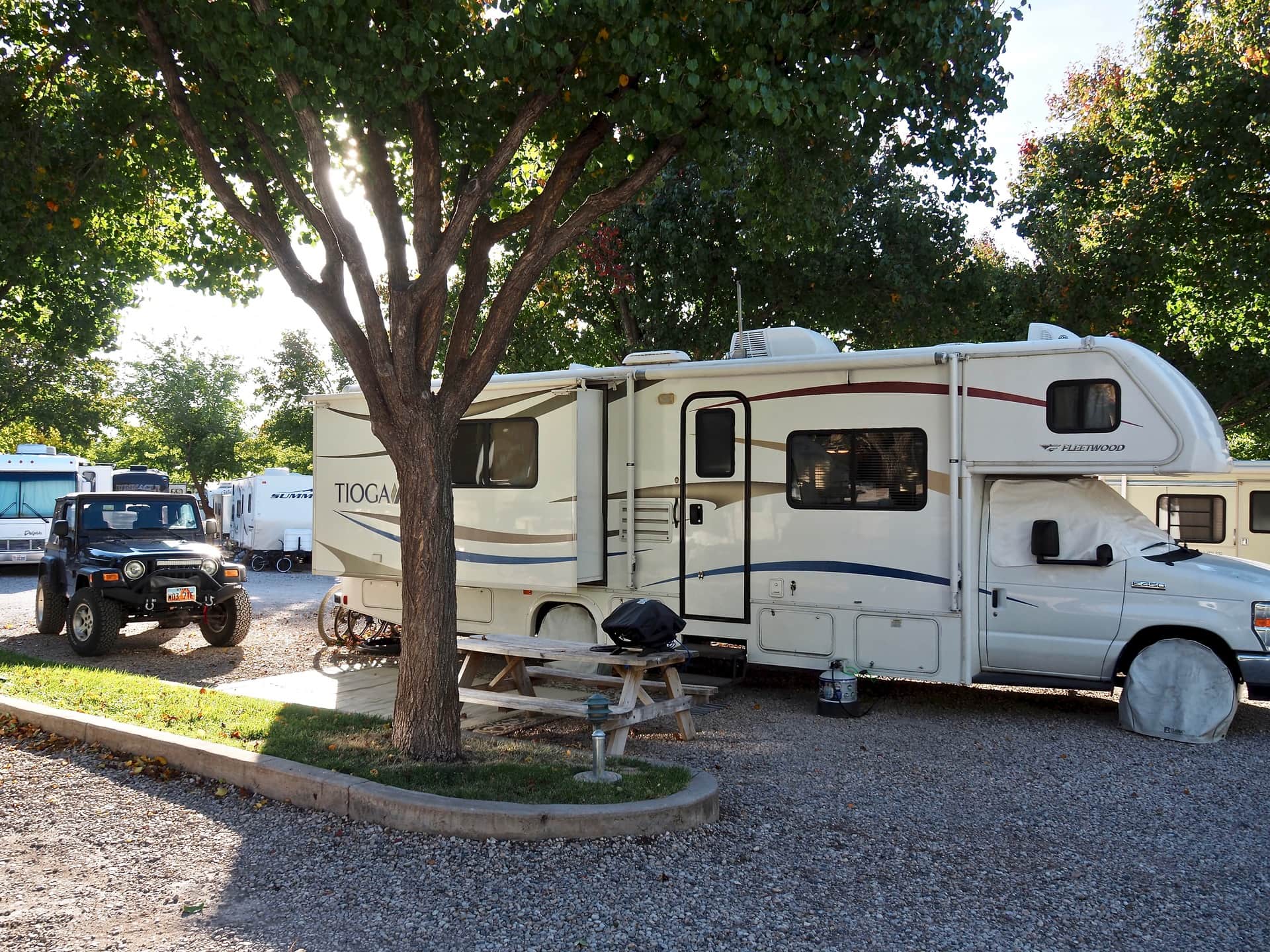 What we like about Leeds RV Park
Leeds RV Park has been a great fit for us!  Our main concern is always Keith's ability to work while we are traveling.  So first on the list is the internet connection. The connection at Leeds combined with our Verizon Jetpack provided ample service for Keith.
A close second is the price point.  Typically we try to find a location that is a little more out of the way, these are going to be a little more budget-friendly and possibly less busy.  I wouldn't say Leeds is less busy though. There are a large number of permanent RVs and long-term guests as well. You might think this would equate to noise or hustle and bustle, but it was actually very calm and quiet the entire 6 weeks of our stay.  (We were parked with the permanent and long-term sites.)
Third, is the location.  As I mentioned location with the price, we prefer to be centrally located to ALL the places we want to explore, not just one area such as a National Park.  We also need to be located where there are plenty of weeknight activities for us to enjoy. Leeds is located only about 40 minutes from Zion National Park and is close to several other state parks and recreation areas.
Fourthly, Leeds has some great amenities.  The park is very clean with nice restrooms, a grassy dog area, laundry facilities, and a clubhouse area that I used often to have another space while Keith was working and/or on video conferences.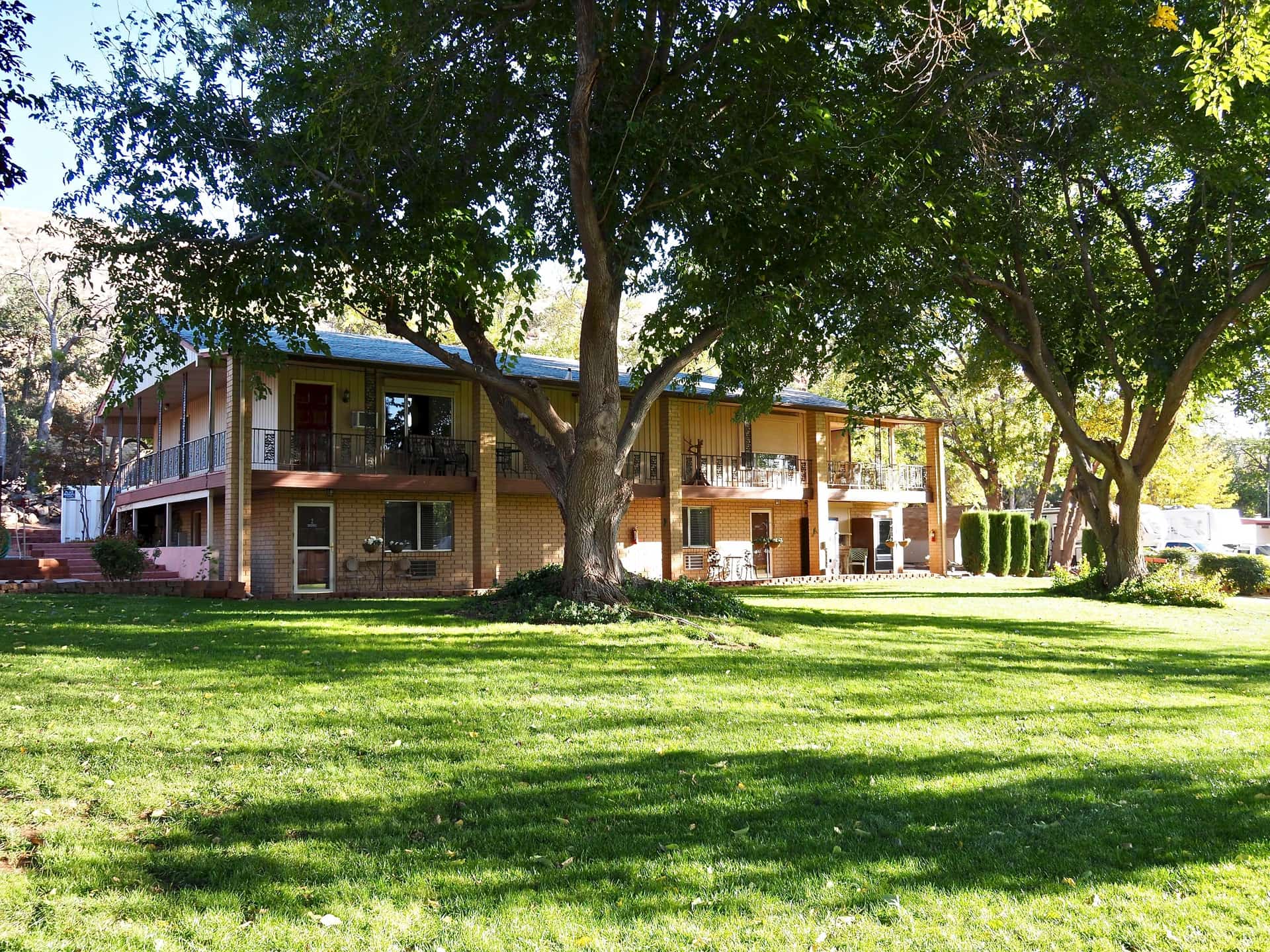 Here is a sneak peek of our upcoming posts!
Keith and I were shocked at how much there was to do around the Zion – St. George area.  We had done our research and had a long list of to-do's, but immediately began to add to the extensive list and within days, our calendar was packed!
So many people have told us Zion is their favorite National Park in Utah, so we had high expectations.  However, we weren't looking forward to the known large crowds and we feared that might impact our level of enjoyment, but right off the bat, this area impressed us day after day!
Here is a sneak peek at our trip!  …and the upcoming blog/vlog posts. 🙂