Long Weekend to Ski Powder Mountain: Part 4
Written by Lindsey Huster
/
6 min read
/
Last updated a year ago
Keith and I planned to spend a long weekend skiing Powder Mountain.  The weekend started out perfectly. We were enjoying our time at the Snowberry Inn and had an epic morning of skiing PowMow.
Need to catch up?
You can read how our long weekend started by clicking on the links below:
Perfection at Powder Mountain until...
However, after lunch things took a turn for the worse and Keith ended up injuring his knee and we had to make a visit to the ER.  We were totally bummed out that our weekend of skiing was ending, but were thankful it wasn't something worse… or was it?
Saturday... reality starts to settle in
Keith woke up the next morning feeling a little better and ready to enjoy another delicious breakfast.  Once again we chatted with other guests and loved the slow pace of morning while watching the sunrise.  Shortly after, Keith needed a little time to rest so we headed back to the room to lounge.
He decided to inform his parents of the injury.  We really didn't think it was a big deal at this point.  I worked on getting our money refunded for the day since we prepaid for the lift tickets. It was a Saturday so they would sell out, therefore Powder Mountain had no problem refunding us. We really appreciated this!
Later, we ate our leftover pizza for lunch and Keith decided to give the steps a try.  Slowly, but surely he made it upstairs and we found a movie to watch in the common area.  Andrea stopped in and offered to help in any way she could, we were just glad we had this comfortable space to relax in.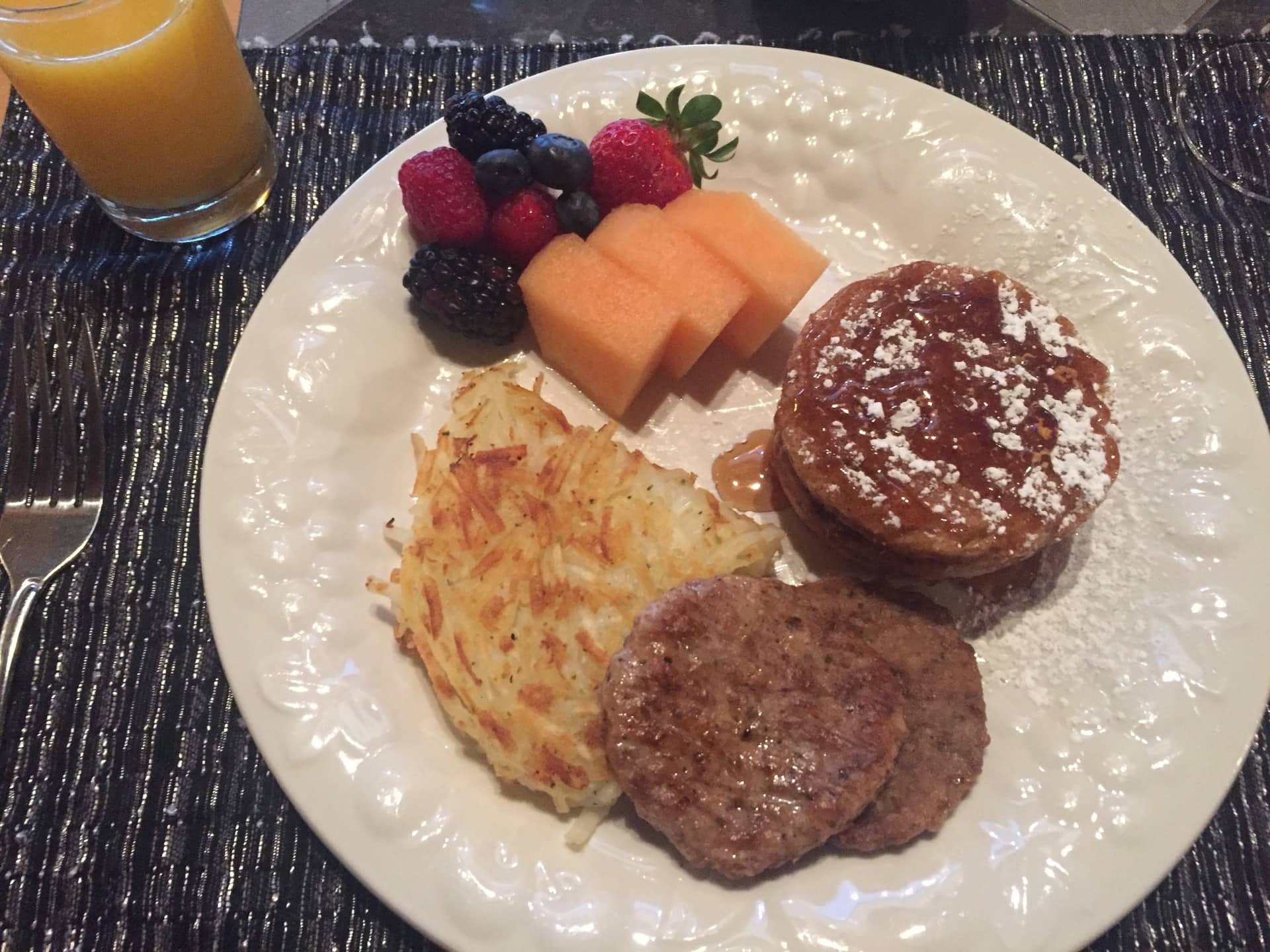 By evening, we wanted to get out so we headed over to Carlos and Harley's for Mexican food.  Keith was pretty slow-moving, but once we got in and seated, we enjoyed the dinner very much.  Carlos and Harley's restaurant was pretty busy, but once we ate it started to slow down so we took the opportunity to just sit, talk and relax.
Keith and I really hadn't done much so we weren't tired from the day.  We took advantage and stayed up late to watch Netflix and YouTube before finally ending the day.  It wasn't the day we planned on, but we made the most of it!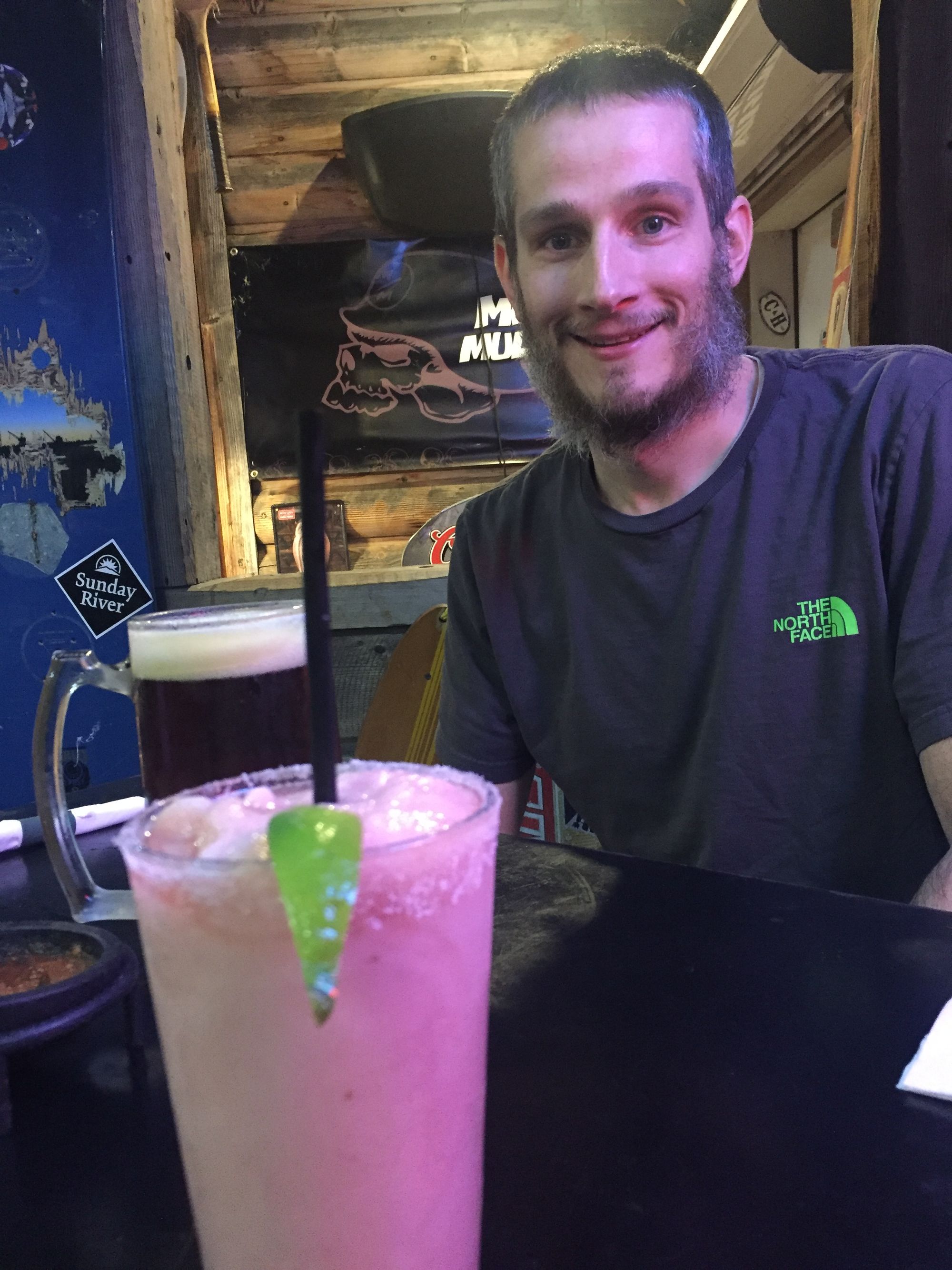 Sunday... the drive home
Once again, a delicious breakfast was waiting for us to enjoy.  We made new friends and caught up with those we met the day prior. We chose to hang around the Snowberry Inn for a bit to enjoy a little more time on our vacation before heading home.
Keith wasn't very comfortable on the drive home so stopping in Salt Lake City to get out and stretch helped a little. Making our way home, we knew things had changed for us, but we didn't quite grasp the extent for a few more days.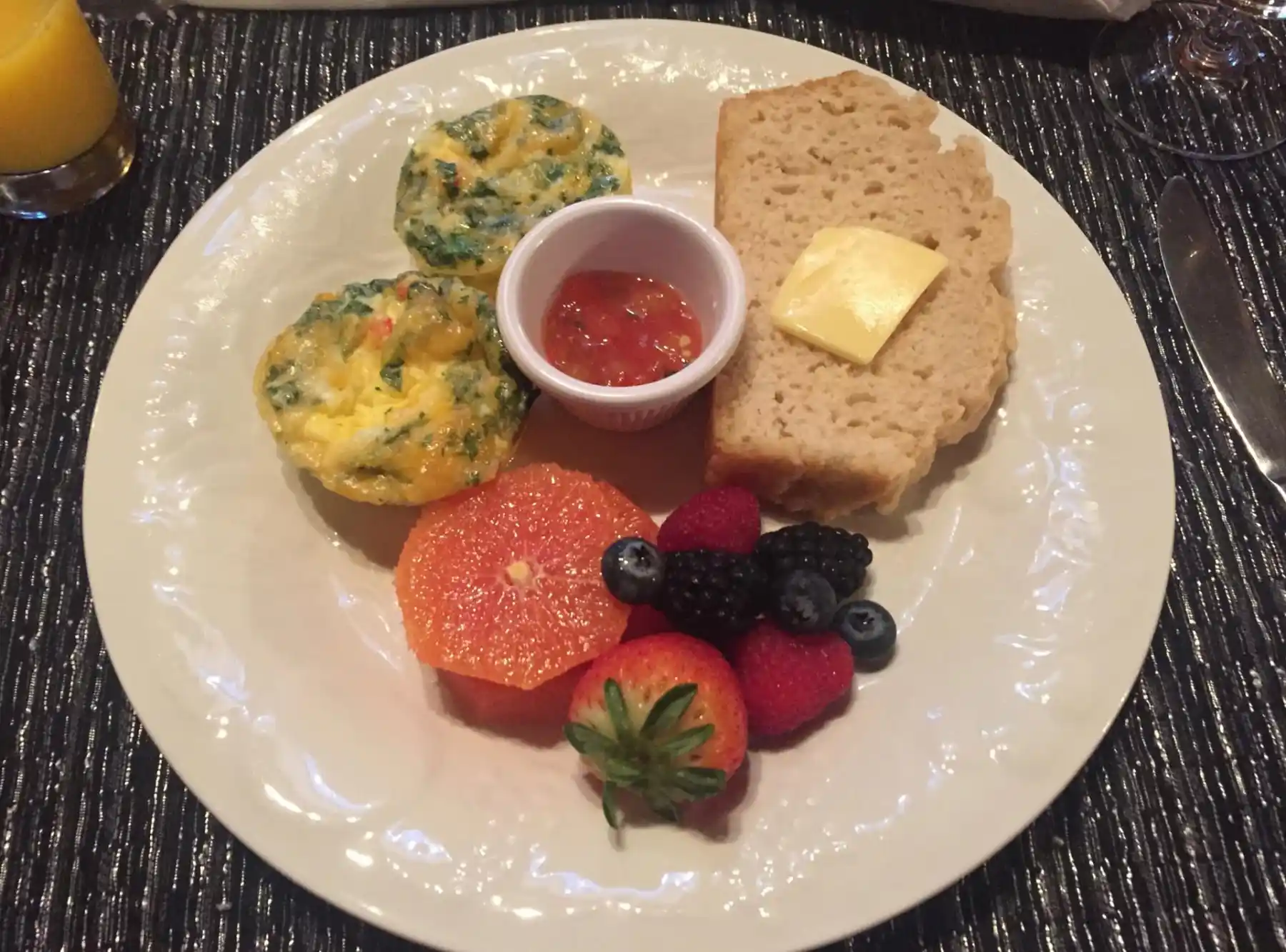 Keith's knee injury
After we arrived home from the Powder Mountain weekend, Keith's knee didn't seem to be making the progress we expected.  He has a great sports medicine doctor near us and decided to get his opinion.
His doctor ordered an MRI and it revealed a ruptured ACL and cartilage damage in his right knee.  The doctor drained fluid from Keith's knee as well as give him a steroid injection for inflammation and pain relief.
Keith was then able to set up a surgery consult, but it wouldn't be for over a month!  We were quite frustrated with this and the fact that this would throw off our plans for the next several months!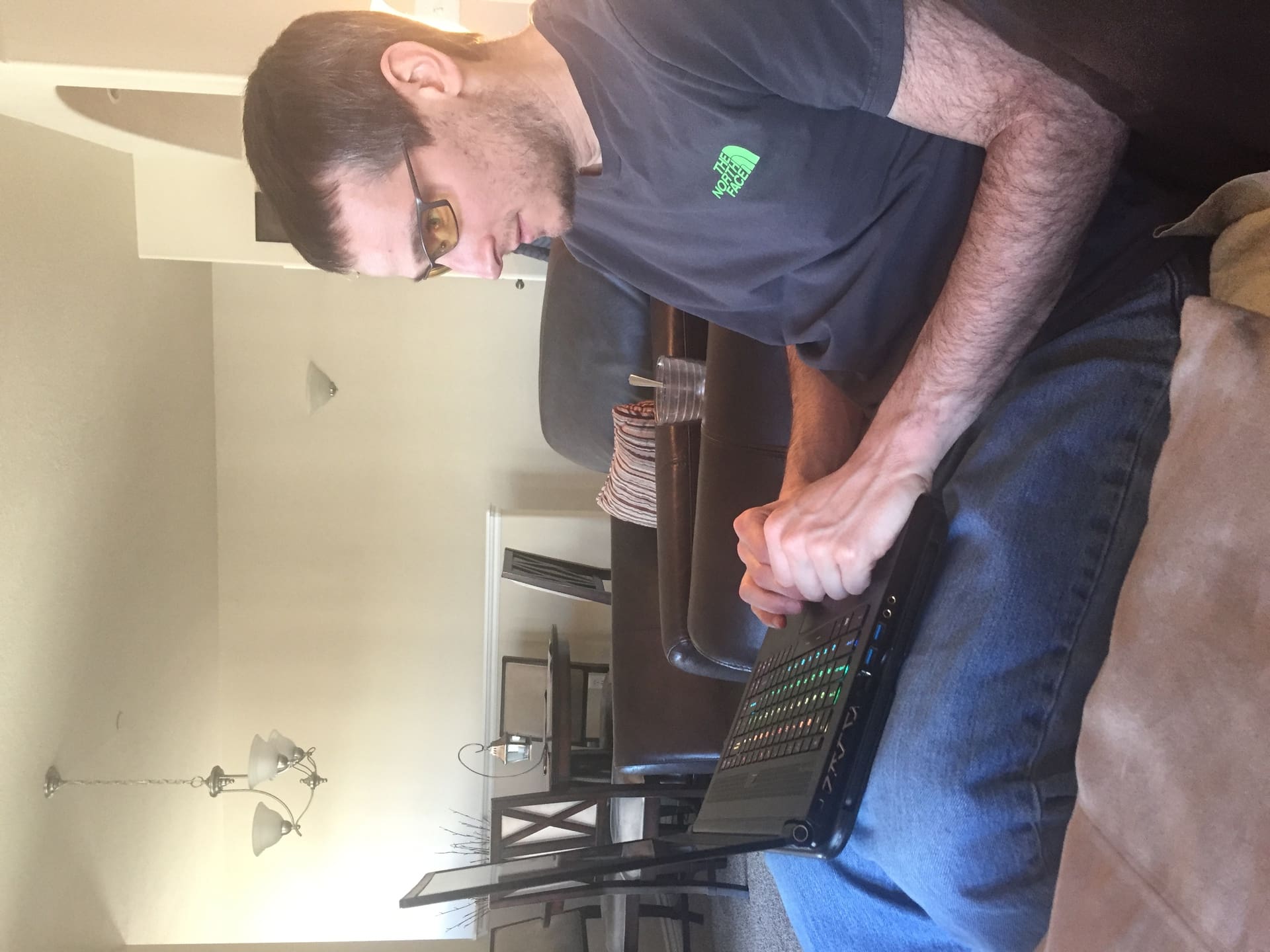 Our 2019 travel plans are now in jeopardy
Keith and I planned a backpacking trip to Havasupai Falls, which is high on our bucket list and takes some prior organization.  We also booked hotels to extend that trip by taking a few days to sightsee on the way home. This was only a few weeks away, therefore, it would need to be canceled.
Then there was the 6-week motorhome trip booked for Zion National Park starting in May and that entire trip would now be in question due to surgery and recovery.  Just last week we officially canceled that trip since Keith scheduled surgery.
Our trip to Indiana in July was also somewhat in jeopardy since we weren't sure when the surgery would take place or what type of physical therapy he will be doing.  As far as we know now, we still plan to keep this trip as planned since we have surgery scheduled and don't think it will be an issue.
Waiting and wondering is so very difficult
Waiting was hard since so many plans depended on his surgery and recovery.  I'm not sure who this was harder on, Keith or me… Keith would say me!  We just wanted our questions to be answered because we felt stuck until we had more information.  Keith finally had the surgery consult last week and even that ended in more waiting.
Apparently, the nurse he spoke with is no longer working for the hospital because of her inability to accurately schedule patients. Keith ended up being one of those patients. Even with the verbal information, x-ray and MRI he provided her, she somehow had him meeting with the wrong doctor.
Upon arriving at the consultation appointment, the nurse determined we were meeting with the wrong surgeon.  This resulted in waiting another day to speak (over the phone) with the proper surgeon for Keith's injury. We were stunned, angry, confused, and feeling pretty defeated.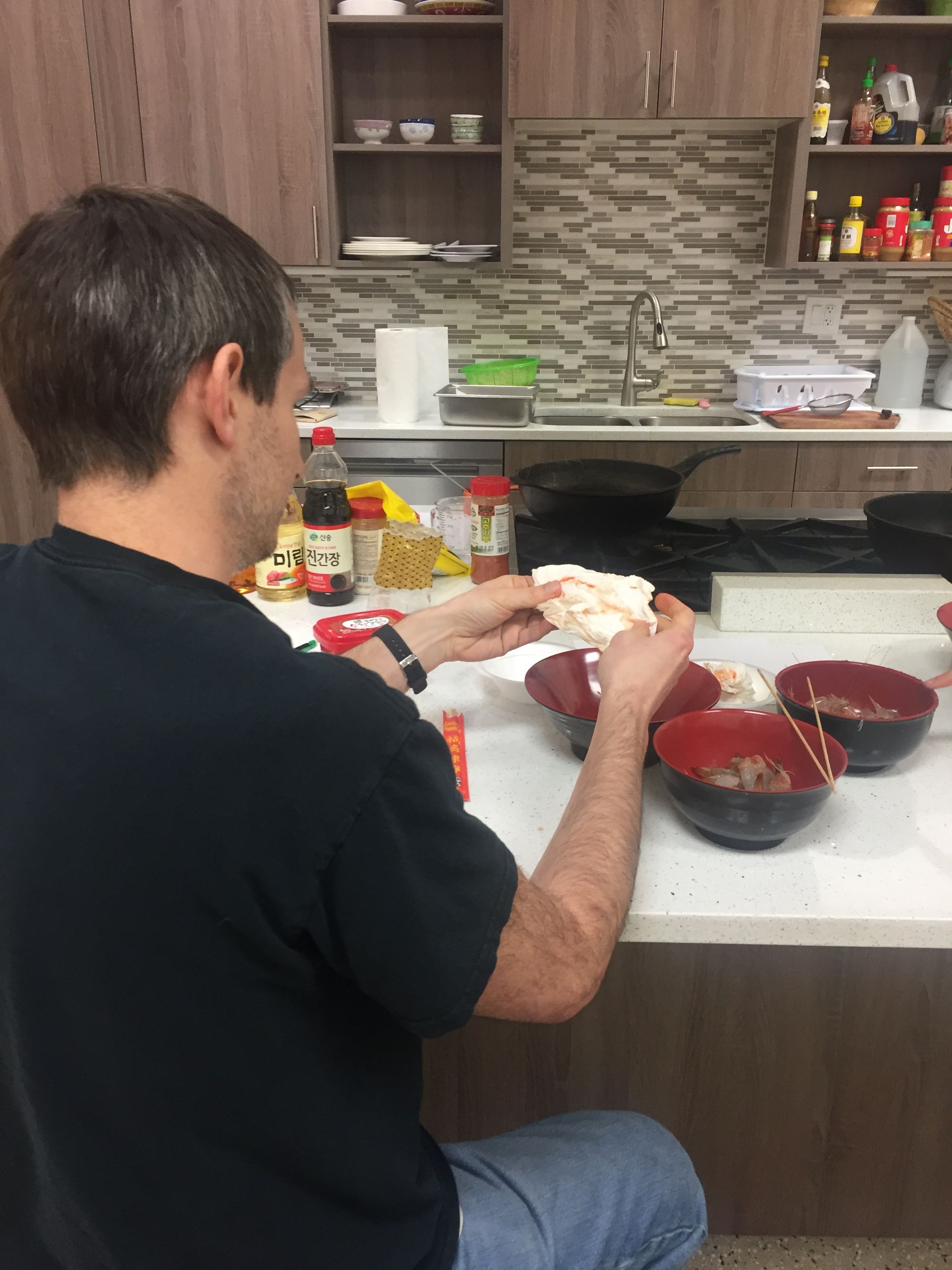 Finally, we have some answers
The surgeon called early the next morning and restored our confidence in the facility and the staff.  He addressed all our questions and gave us a good picture of what we could expect.
Keith is scheduled to meet in person with him prior to surgery and we were pleased to make plans for the surgery, which will take place on April 26th.
We were thrilled to find out that after physical therapy and working on strengthening himself, Keith should be back to some of his favorite outdoor activities within 6 months or so. If everything goes well, he shouldn't have any problem easing back into skiing next season.  Yay!!!
Keith plans to document more of this on our YouTube Channel.  If you haven't subscribed, be sure to do that now so you don't miss any of his videos.