2018 – 2019 Ski Season Review
Written by Lindsey Huster
/
6 min read
/
Last updated a year ago
Keith and I kicked off the 2018 – 2019 ski season by skiing Snowbird on opening day, Saturday, November 24, 2018.  A winter storm encircled the Cottonwood Canyons dumping fresh powder throughout the morning until the early afternoon. We took full advantage of this storm to get our ski legs working again.  This epic day really set the tone for the next few weeks of skiing.
Kicking off the season
We skied Snowbird 9 times by the end of 2018, including New Year's Eve.  By that time we had also skied Brighton twice, including Christmas Day.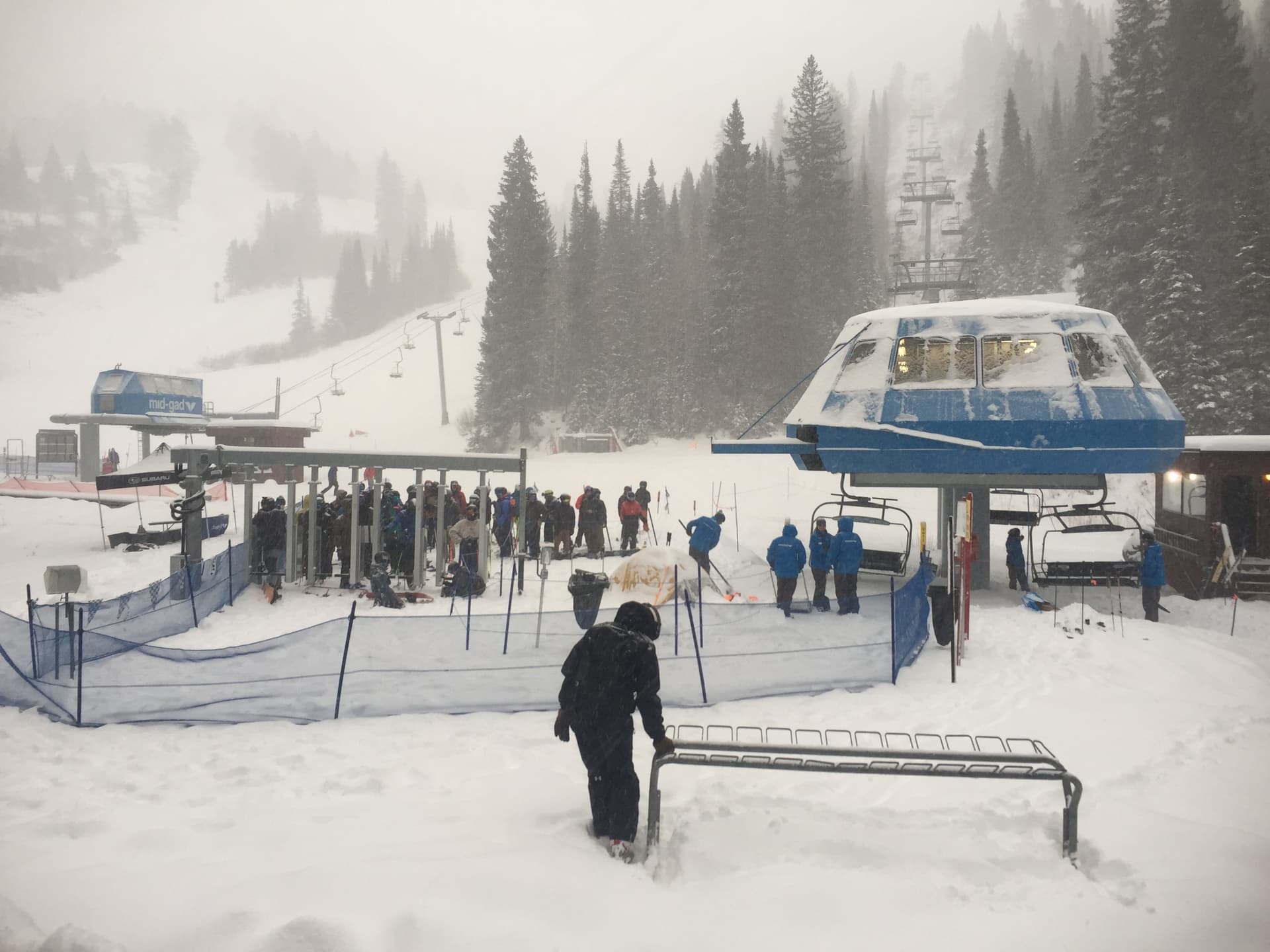 It's shaping up to be a great season
Keith and I typically ski most Saturdays and Sundays.  Our season started pretty early so we were careful to not get burned out too quickly.  It's not necessarily the skiing that can burn us (mainly me) out, it's the being gone all day and not getting other stuff done at home that can pile on week after week.
We avoided certain weekends; the week between Christmas and New Year's, the Saturday of Martin Luther King Jr. weekend, and Presidents Day Monday, etc.… although we do ski the actual holiday dates since it's not busy then.  We have found that Christmas Eve, Christmas Day, New Year's Eve, and New Year's Day are great days for us to ski. The crowds are low and we've had great snow the last three seasons.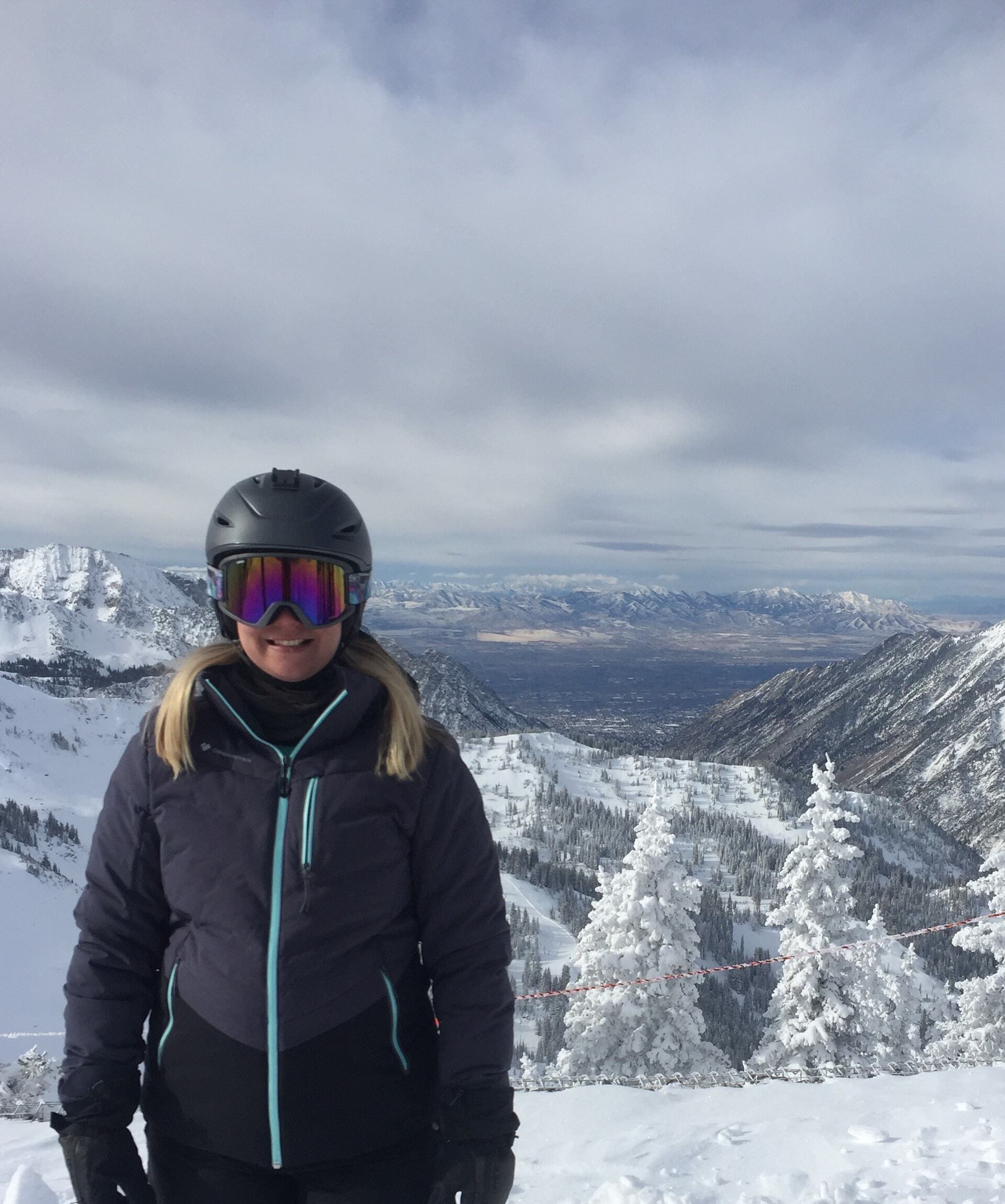 Using our Wasatch Benefits
As part of our Snowbird pass, we each got two days at each of the following resorts; Alta, Solitude, and Deer Valley.  Once January hit, we were getting consistent snow storms and began to throw in these resorts every few ski days.
We were super excited to finally ski Deer Valley, which is kind of hard to believe considering that we only live about an hour away.  However, there are so many resorts close by that we hadn't even made it to the east side of the Wasatch Mountain Range to ski since moving to Utah!  Deer Valley is known as more of a "posh" ski resort as it offers world-class groomed runs, on-mountain fine dining, and five-star accommodations.  We were completely blown away by Deer Valley, check out our vlog to see more.
Alta and Solitude are amazing resorts and we were happy that our Snowbird pass would allow us to visit these resorts as part of the Wasatch Benefits.  Each of The Cottonwood Canyon resorts is unique and special in its own right and we'd get in plenty of skiing between our pass with benefits and buying a couple of discount tickets to Brighton.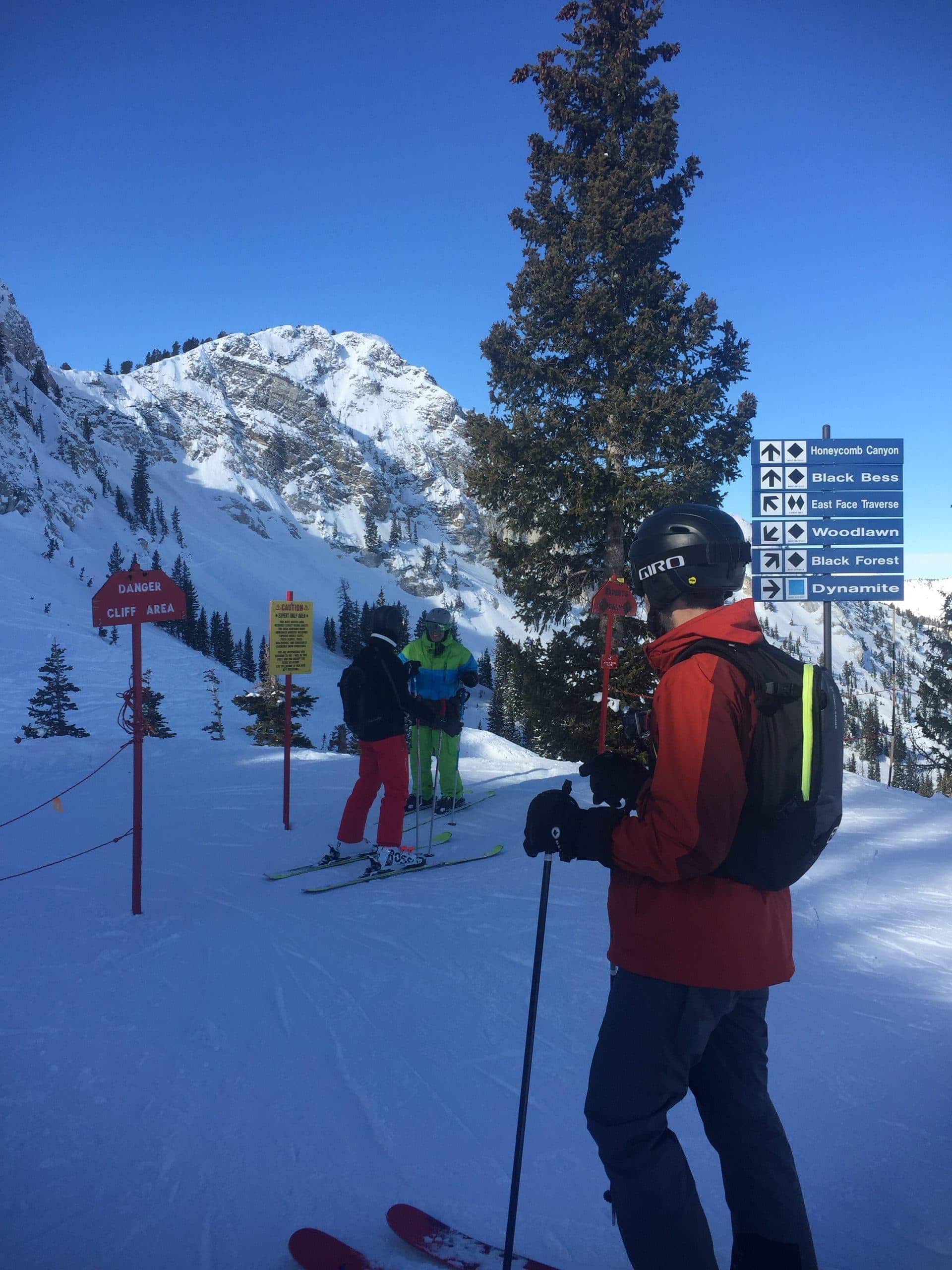 A long weekend away to Powder Mountain
The season continued to be snowy and our hopes were to make it to Powder Mountain this year.  We planned a long weekend away in February to ski PowMow.  The trip started out fantastic, but soon ended Keith's ski season with a ruptured ACL that would require surgery.
You can read more about that with the posts on our blog and/or learn more from our YouTube videos.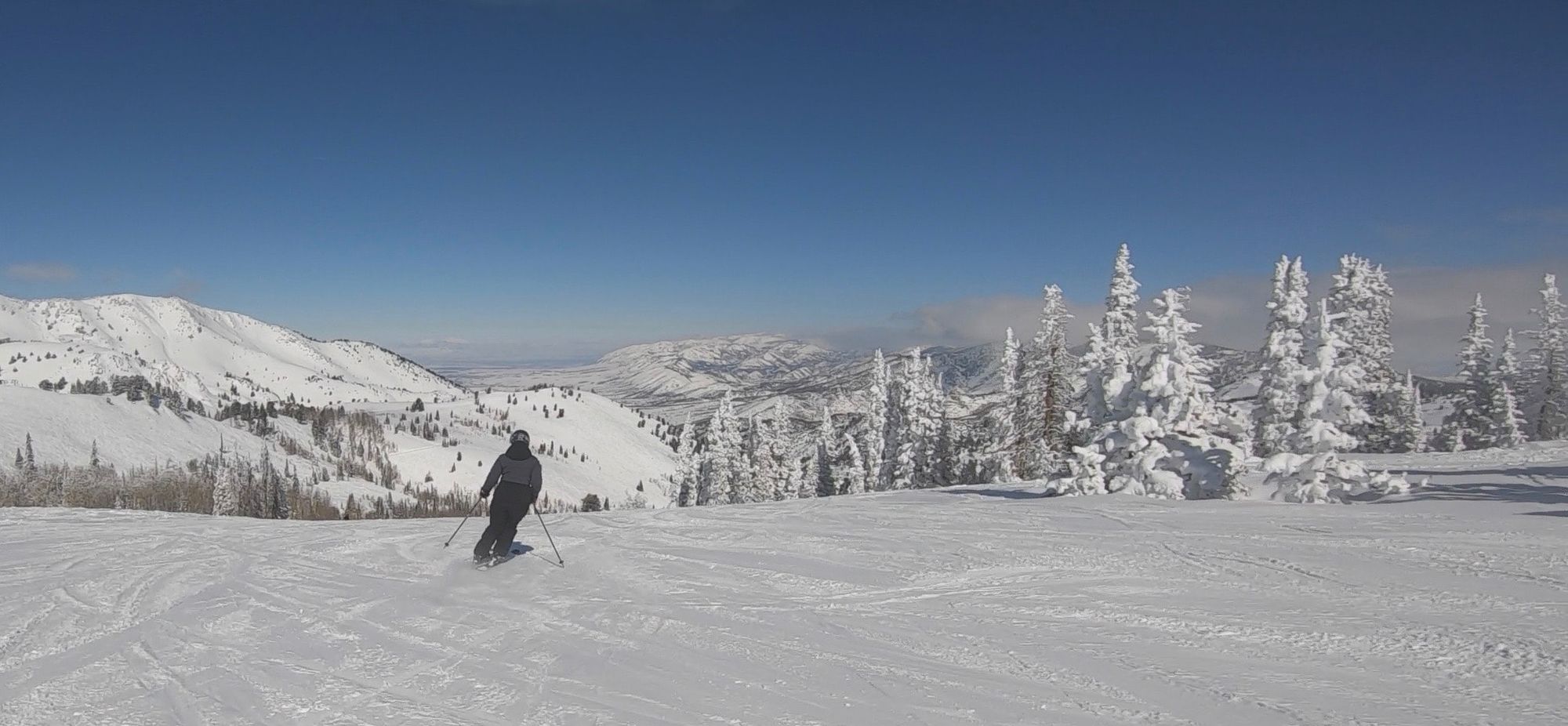 Solo skiing for Lindsey
Since Keith was out for the remainder of the season and it wasn't even March, I skied alone for several weeks and really learned to like solo skiing. It was different and offered some unexpected pros and cons. Of course, I'd rather ski with Keith, but being forced to solo taught me to value this time on my own in different ways.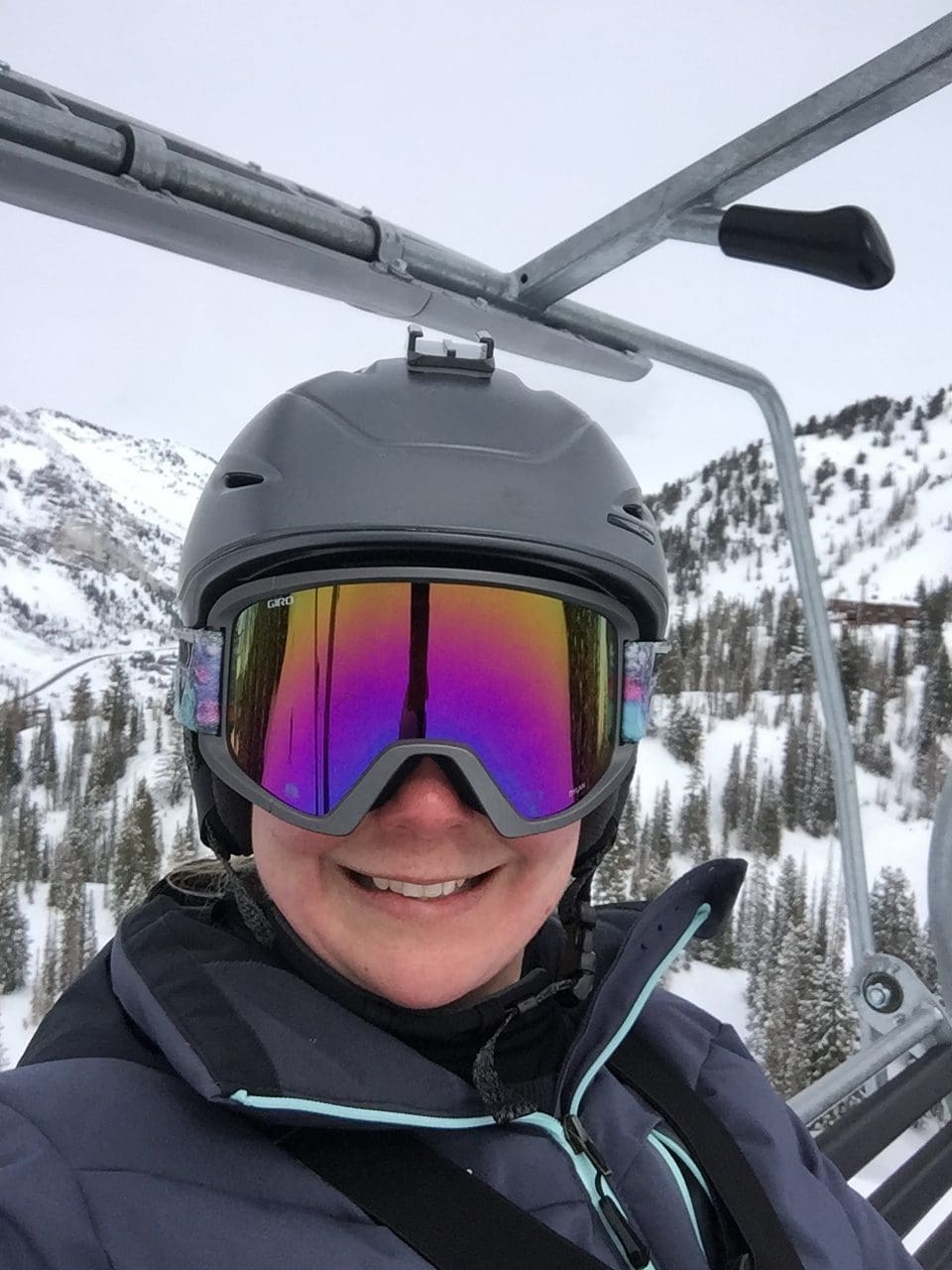 2018 – 2019 Ski Season: Overall Stats
Keith: 20 days total
Brighton- 2 days
Alta- 1 day
Deer Valley- 1 day
Solitude- 1 day
Powder Mountain- 1 day
Snowbird- 14 days
Lindsey: 27 days total
Brighton- 2 days
Alta- 2 days
Deer Valley- 1 day
Solitude- 2 days
Powder Mountain- 1 day
Snowbird – 19 days
Check out my last ski video for the season
Planning for next season
With Keith's impending surgery and long recovery, he was quite concerned about how this would impact next year's ski season.  Not only was he concerned about what his medical clearance and ability would be, but if we wanted the best deals on a season pass, it was time to order those.
When Keith and I finally met with his surgeon, we were reassured that Keith would be able to get back out on the slopes next year.  Not in full force, but he should make some runs slowly at first and retrain his muscles.
Knowing that Keith won't be able to ski a huge number of days or hours and the great deal on Ikon Passes, we opted for the Ikon Base Pass.
Deciding on the Ikon Base Pass
We chose the Ikon Base Pass for the following reasons:
Price: $649/person (early discount pricing)
Unlimited access to Solitude (there are 3-weekend blackout dates)
Deer Valley- 5 days (blackout dates apply)
Brighton- 5 days (blackout dates apply)
5 days to use between Snowbird and Alta (blackout dates apply)
34 other global destinations, just in case we are up for a ski trip.  My top two picks would be Jackson Hole, WY, and Big Sky, MT.  We've skied Jackson Hole twice before and it could be our overall favorite mountain!  We just love that terrain and the town and it's not terribly far from us (5-5.5 hours). My second pick would be Big Sky, MT. We've heard incredible things about this mountain and hope to ski it while we live west.  Of course, the destinations outside the US would be amazing, but that's not likely the best use of the pass while Keith is regaining his ski legs.
What are your ski plans for next year?
Have you bought your ski pass for next year?  Where are you skiing?  Are you planning a ski trip?
Be sure to let us know if you are planning to come to Utah to ski. We love meeting up with people on the slopes.