Canyoneering Excursion to Fry Canyon
Written by Lindsey Huster
/
4 min read
/
Last updated 20 days ago
Before moving to Utah I had never really heard of canyoneering. I could take a good guess but didn't know for sure what it involved.
Canyoneering
Canyoneering is defined as traveling in canyons using a variety of outdoor techniques. This may include walking, climbing, jumping, rappelling, swimming, stemming (spider climbing), etc. Sounds like an adventure to me!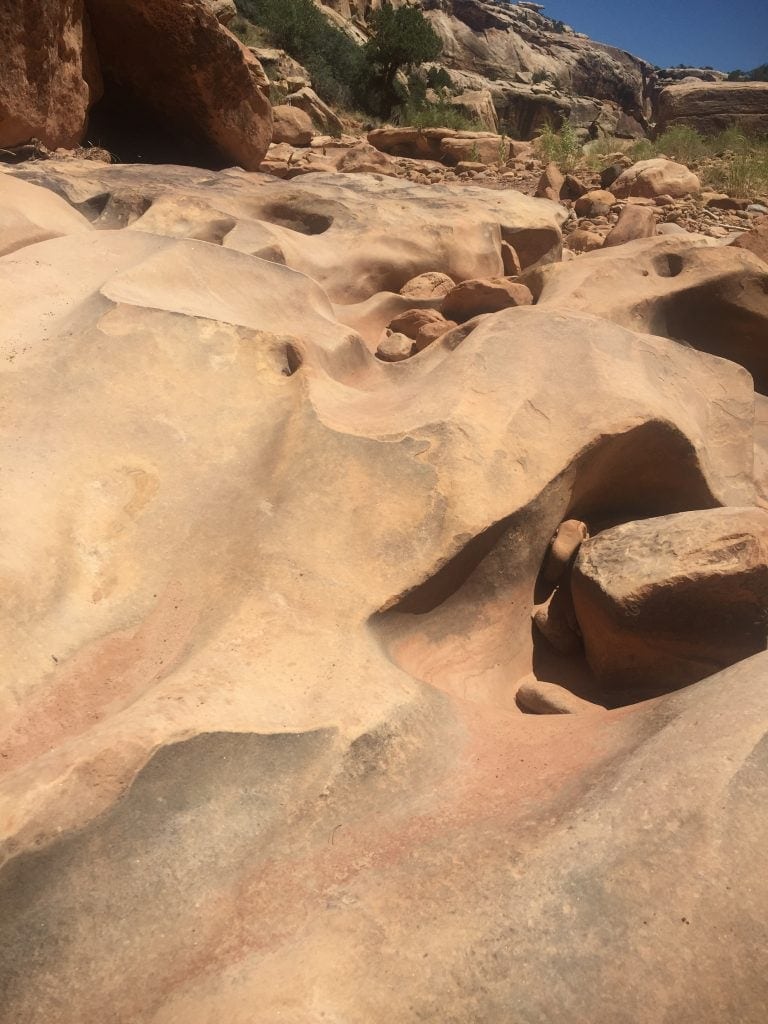 Check out our video
Fry Canyon Excursion
While exploring our options for an excursion in Bluff, canyoneering stuck out to us. We'd seen pictures and heard about the awesome slot canyons in Utah but hadn't experienced a slot canyon yet. We were also interested in rappelling and knew we would need a guide to do this. A couple of weeks prior, we booked the full-day trip at Fry Canyon with Four Corners Adventures.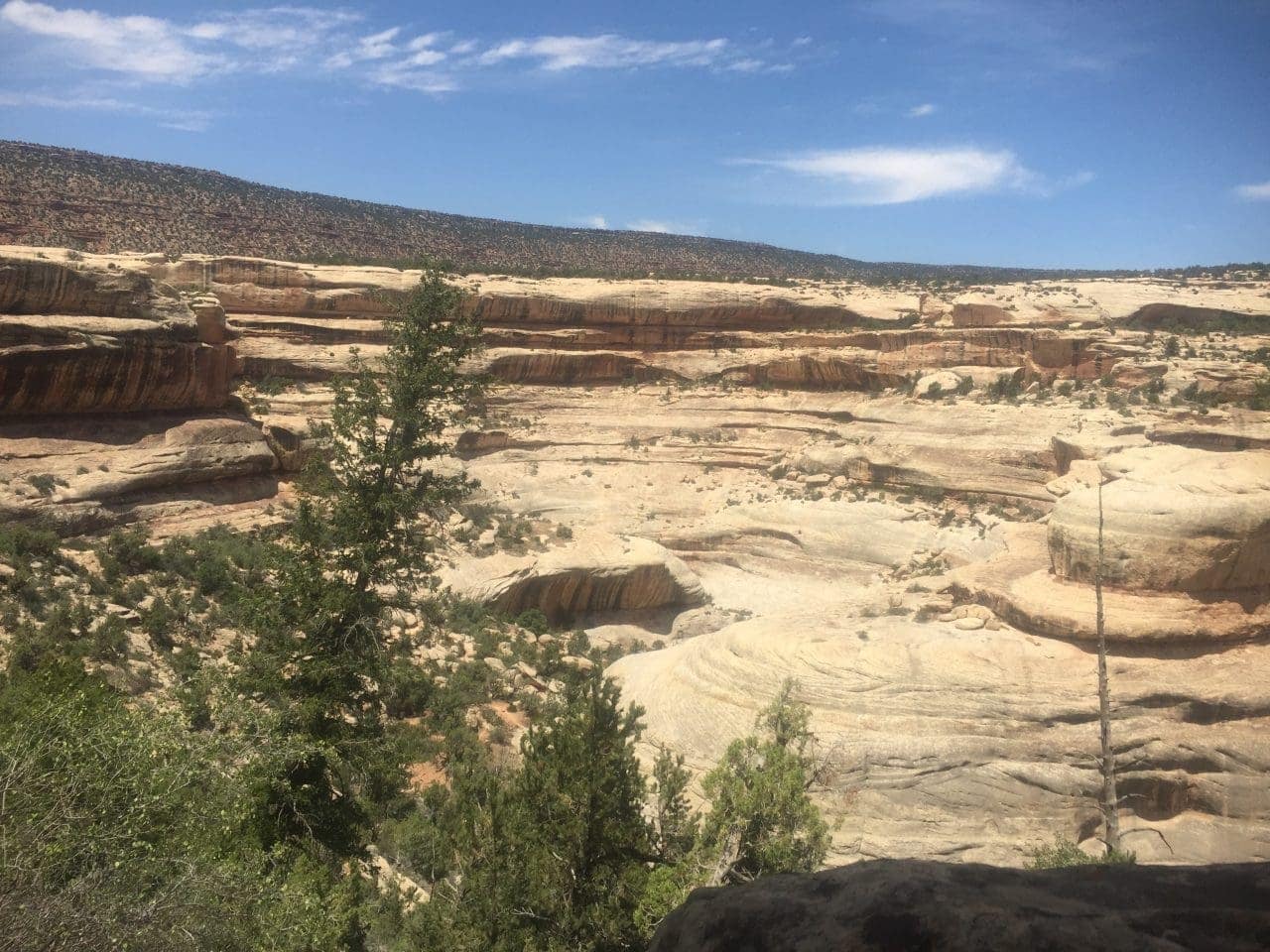 Adventure
This is probably the activity Keith and I were most excited about and it did not disappoint one bit!
As much as we wanted to film and photograph every second of this, we knew we'd be learning so much and didn't want to take away from the experience. Keith and I were also concerned about taking our cameras with us. We had destroyed a camera caving years ago and didn't want a repeat. Keith did wear the go pro and we got a couple of shots with my phone, but we were so engaged in this adventure that we didn't really care what we captured on film.
We ended up with a private tour from the owner of the tour company and his daughter. Immediately we felt like these were old friends and conversations flowed naturally. We learned about their personal lives and gained so much knowledge about canyoneering and outdoor safety.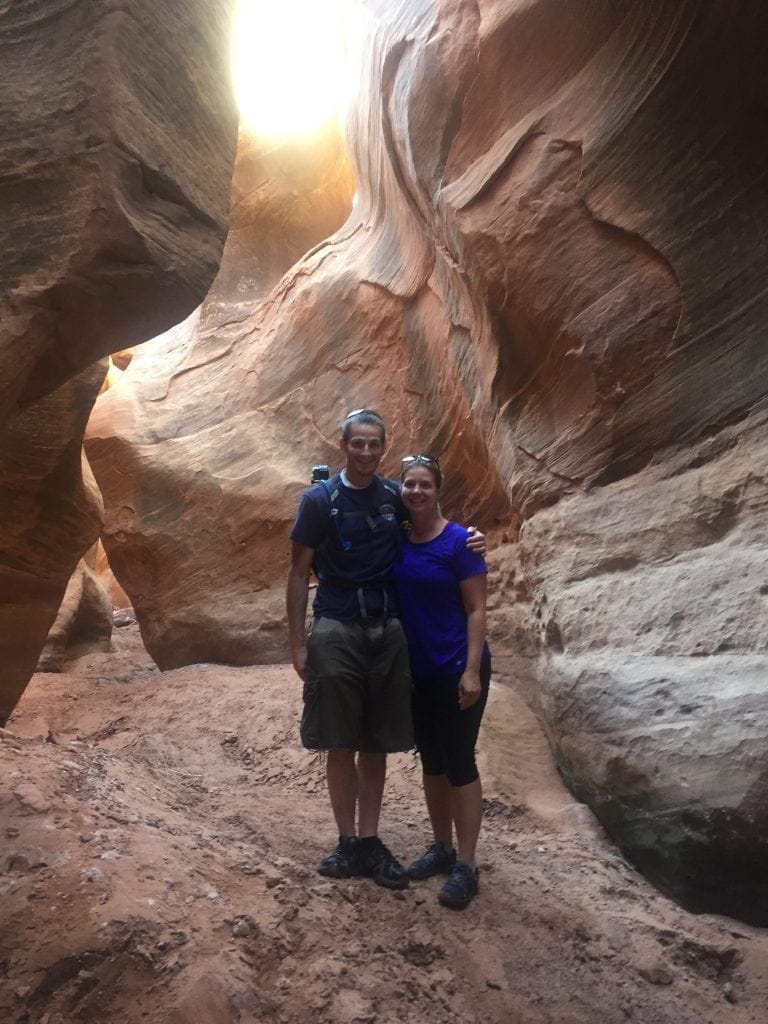 Rappelling
The one-on-one instruction for rappelling was perfect for me. I had plenty of time to ask as many questions as I wanted, something I wouldn't have done if we were on a group tour. These questions were not rooted in fear, but in learning. Did you know that teachers can be easily spotted because of the types of questions we ask? I learned this years ago and often recognize it in myself and in others.
We have worn similar harnesses for zip-lining and cabled rock climbing. I was interested in how this compared to those experiences. Plus, I hoped that would help in my abilities for this adventure! Rappelling was so much fun and I can not wait to do it again! It's a great feeling to be able to "move" yourself to another location that wouldn't easily be accessed. The feeling of dangling down into the canyon was exhilarating. This was a fairly small distance so I might feel differently in another situation.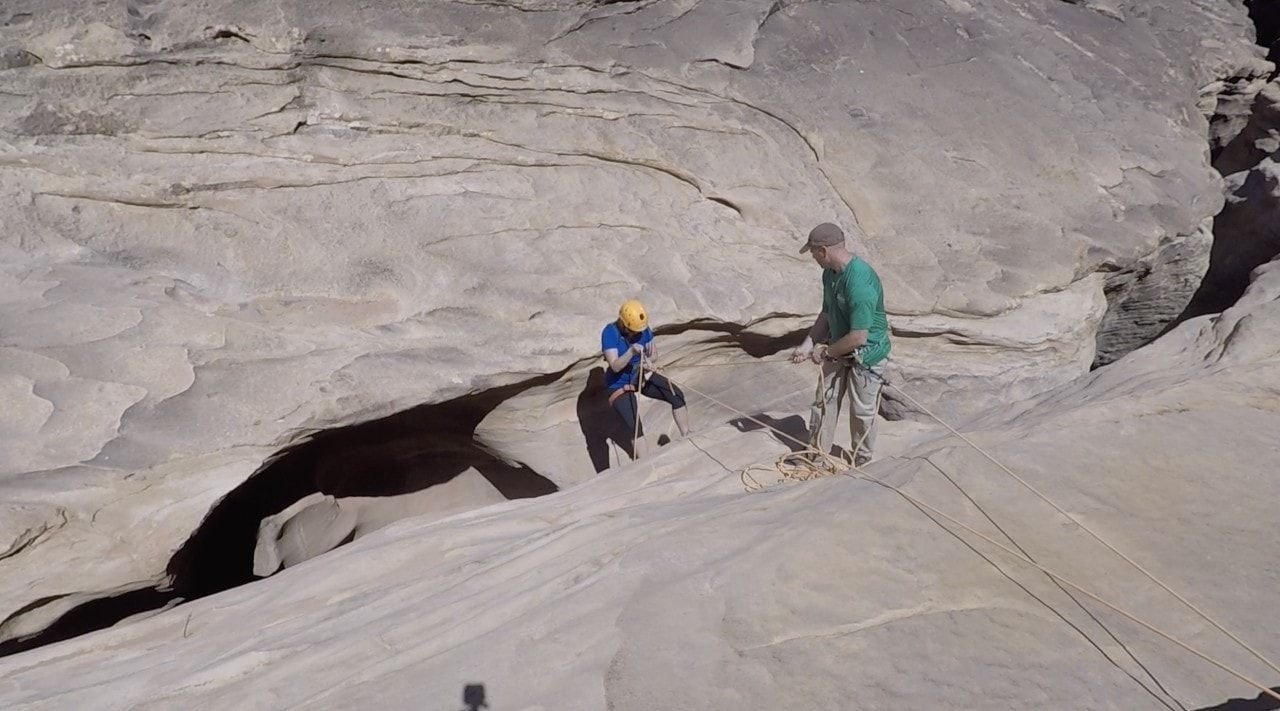 Climbing
I knew that we'd be climbing back out of the canyon, but I didn't realize the skills actually needed for the task. We've become more familiar with hiking and assumed it was hiking out of the canyon. In my opinion, this was much harder than I ever anticipated. I wasn't mentally prepared for this at all. I'm not complaining, in fact, the opposite. It was a great experience to push myself and I actually felt more pride in the climbing than while rappelling… and I needed help with the climbing. Notice the indentations for foot and hand holds on the first picture. This was significantly easier than the second climb. Notice the lack of handholds in the second picture! And it was much steeper than it appears in these pictures.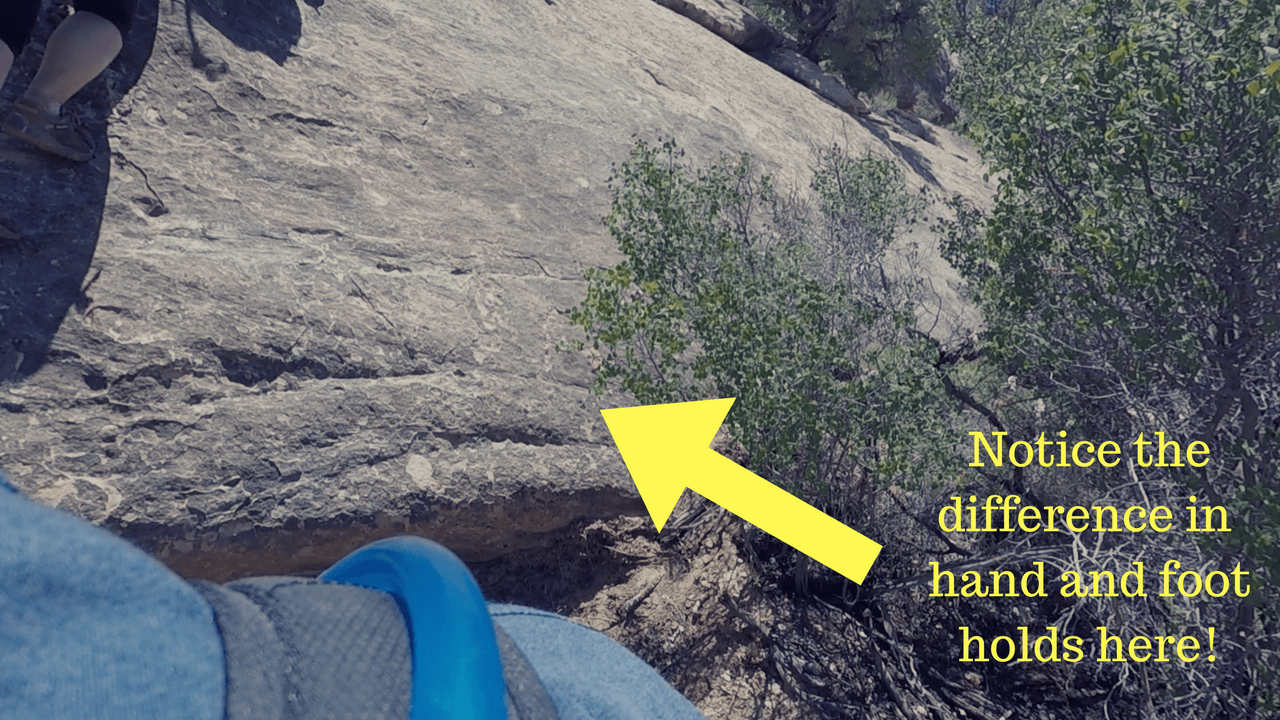 Stretch Yourself
Sometimes you have to stretch yourself to learn what you are capable of. I didn't realize how much that would happen during this trip, but I definitely "stretched myself" during the climbing portion. It was scary being unsure of my abilities at times, but I felt as if I had really accomplished something special in the end. I expected to feel this way during the rappelling, but it happened unexpectedly while learning to scale giant boulders.
I'm sure you can think of a time you "stretched yourself." Comment below and tell us what you did, how you felt, and what you learned about yourself!