Cedar Breaks National Monument
Written by Lindsey Huster
/
3 min read
/
Last updated a year ago
Cedar Breaks National Monument is located about 45 minutes from where we were staying in Panguitch and there was a hike in the area we wanted to do. Keith and I had actually been to nearby Brian Head Ski Resort in March 2017 and got a peak at the amphitheater.  Since we were close by, we decided to plan an entire day in the area to hike and do a little more sightseeing.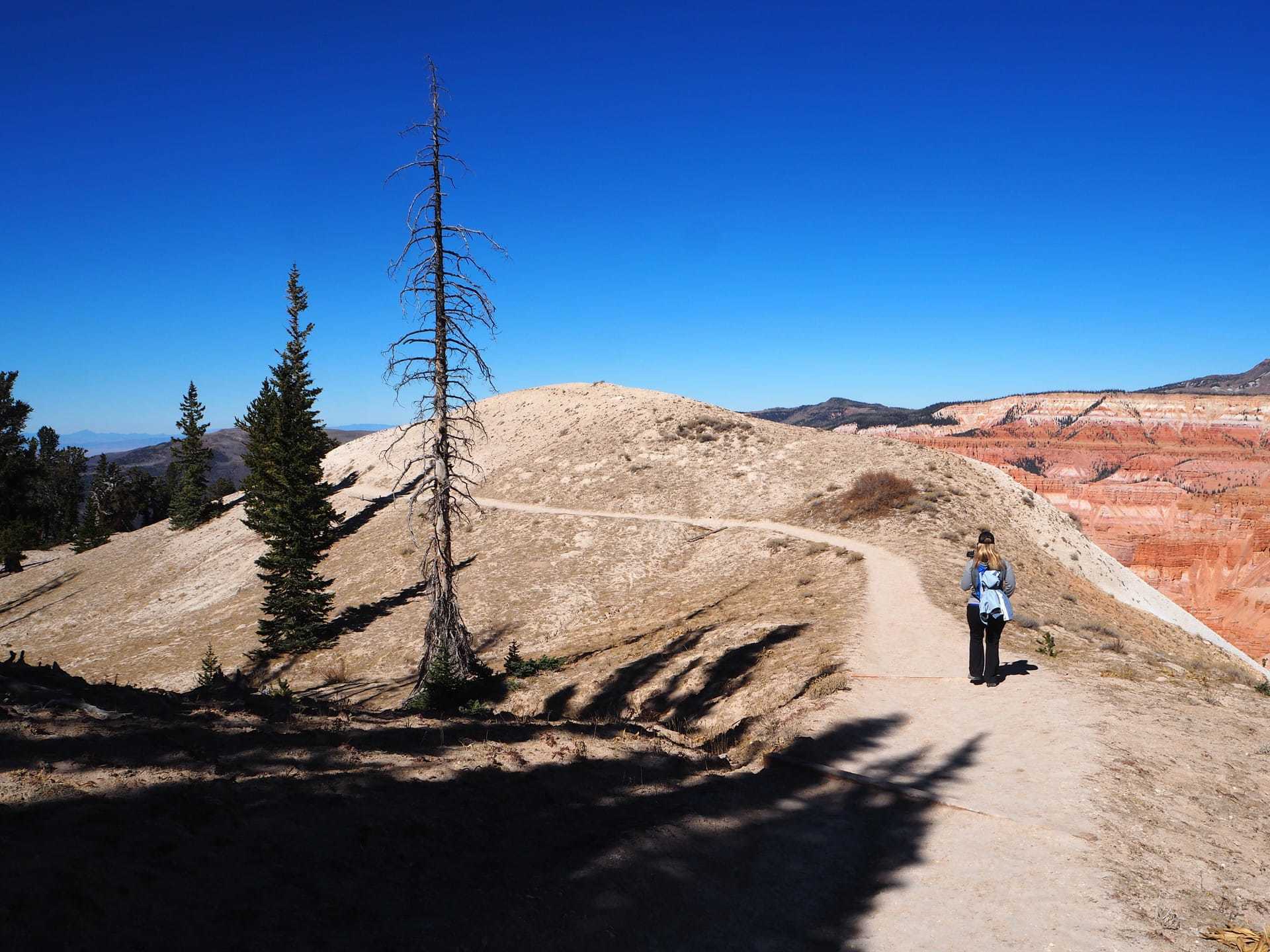 Check out our video
Spectra Point & Ramparts Overlook Trail
Keith and I planned one day in the area and we chose to hike to Spectra Point & Ramparts Overlook. This hike is a 4-mile out-and-back trail with a 977 ft elevation gain. There are spectacular views in all directions. Bristlecone pines can be found along the trail and are one of the longest-living species of trees. The oldest known tree in Cedar Breaks is over 1,600 years old.
At 10,500 feet, this is a moderately strenuous hike. The elevation can impact those with cardiac or pulmonary difficulties. The hike was a little difficult for me. We had done a long bike ride two days prior and my muscles tend to be most sore on the second day after. The air was also quite cool which can be a trigger for my asthma. Luckily the elevation gain wasn't as much as we're used to so that made it very manageable for me.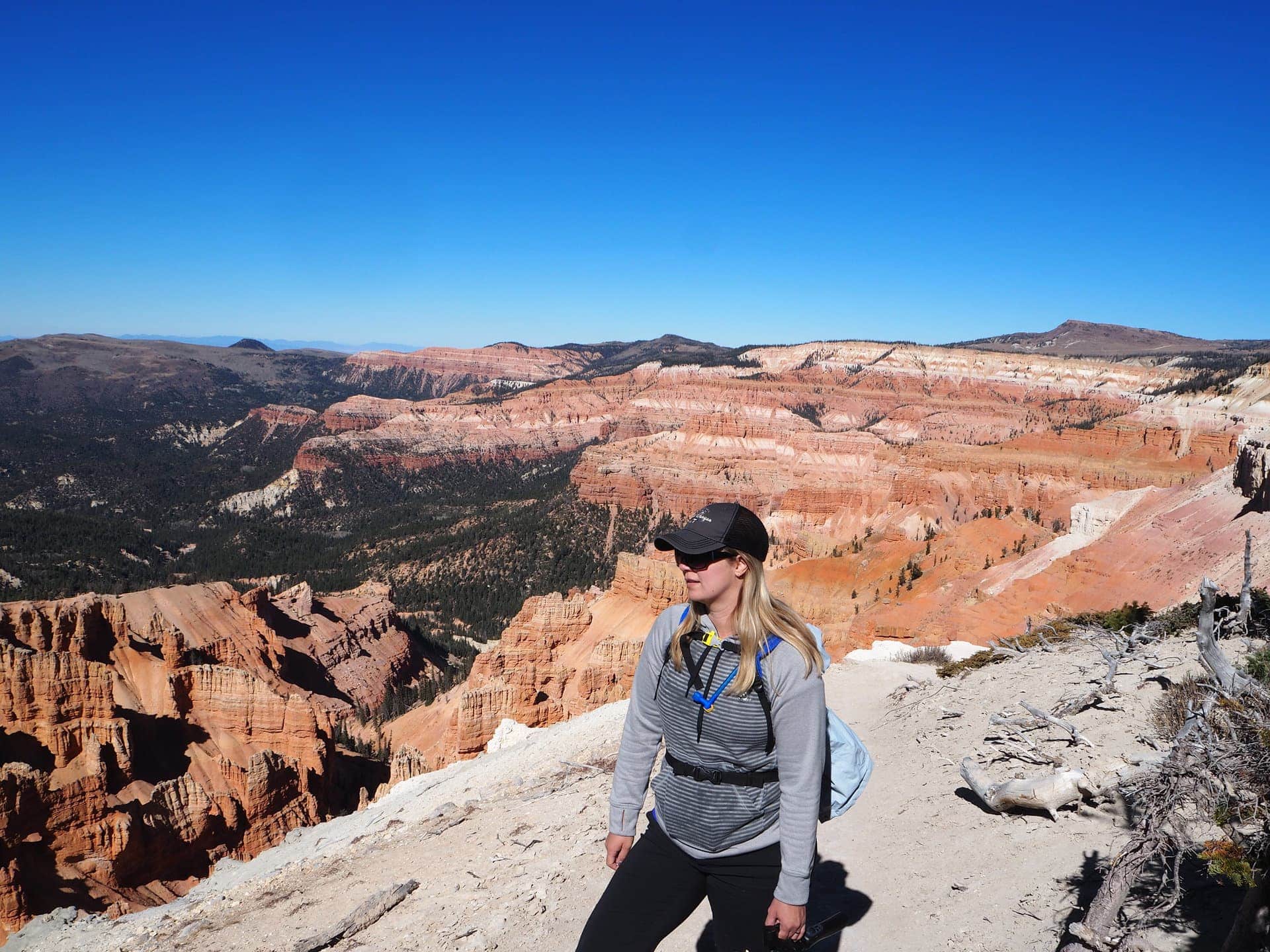 Brian Head Peak
Keith and I had been to Brian Head Ski Resort for a few days months prior, but really didn't get to ski much or see the area.  The weather had been really windy so the resort closed.  Other areas were also closed for the winter.  We were impressed with what we did get to see so we were excited to be back in the area.
After our hike, we needed to use the restroom and the closest one was eight miles away in Brian Head.  On the way, we saw a sign for Brian Head Peak so after a snack at the resort, we made our way up the dirt road to the peak.  On a clear day, you can see across Utah and into Arizona and Colorado.  The view was absolutely stunning!  It was quite windy at the peak, so the rushing sound around you made for a very peaceful feeling.  I've come to find that this "sound" puts me at extreme peace.  It might be at the top of a mountain skiing or an 11,307-foot peak taking in the view or even as I skydived years ago... absolute peace.
What instantly puts you at peace?