Day 1 of Driving to Utah
Written by Lindsey Huster
/
4 min read
/
Last updated 9 months ago
We left Keith's parent's house around 4:30 am on July 30th, 2016.  We were finally driving to Utah!  I'll never forget those moments of packing our overnight bags, getting Lexi settled on her pillow, and leaving our small town behind.
Early morning departure
The drive would be long, but I didn't care.  I looked forward to just sitting and enjoying the scenery.  Stress and to-do lists consumed our lives for so many weeks that this felt like a break in a weird way.  Ready or not, we finished our work in Indiana and now we were heading towards our new adventure in Utah.
Indiana – Illinois – Missouri
We were able to make good time across Indiana since we left so early in the morning. We stopped once in Indiana for gas and a restroom break. Then we stopped in Illinois for breakfast and Missouri for lunch. Since we had Lexi with us we did fast food and ate outside, which helped keep our schedule.
The U-haul was fairly easy to drive and allowed us to enjoy the time on the road. We were anxious about the move, but we were also excited to see the countryside as we made the trip west. Keith and I were constantly snapping pictures and updating family/friends about our current location.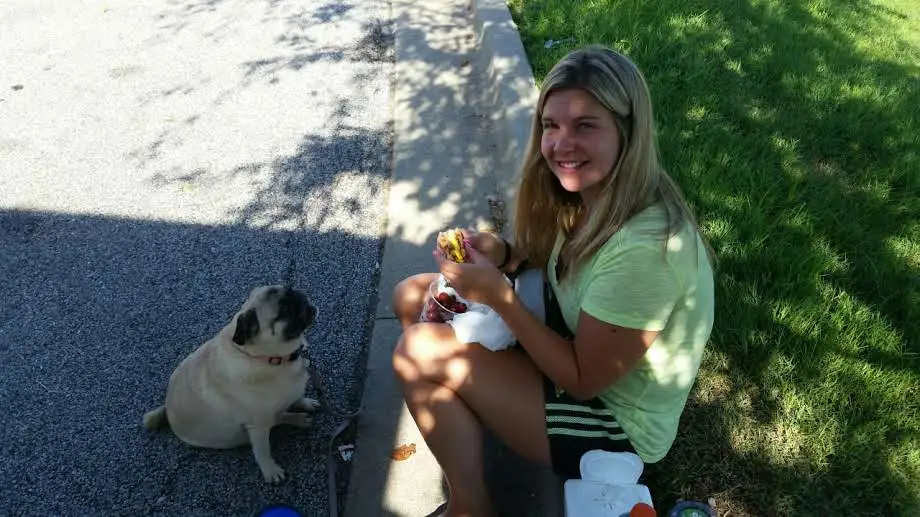 Kansas for the night
Keith's goal was to make it to the Colorado border before we stopped for the night. We did not reserve a hotel because we just weren't sure how far we'd make it that day. As evening approached we started calling around for reservations. We needed a pet-friendly hotel so that did limit our options. There was a huge event in Colorado and the pet-friendly hotels were booked.
We ended up driving about 50 miles south, out of our way, to find a room that would work for us. …in Kansas, about 18 miles from the Colorado border. Poor Keith didn't make it to Colorado.🙁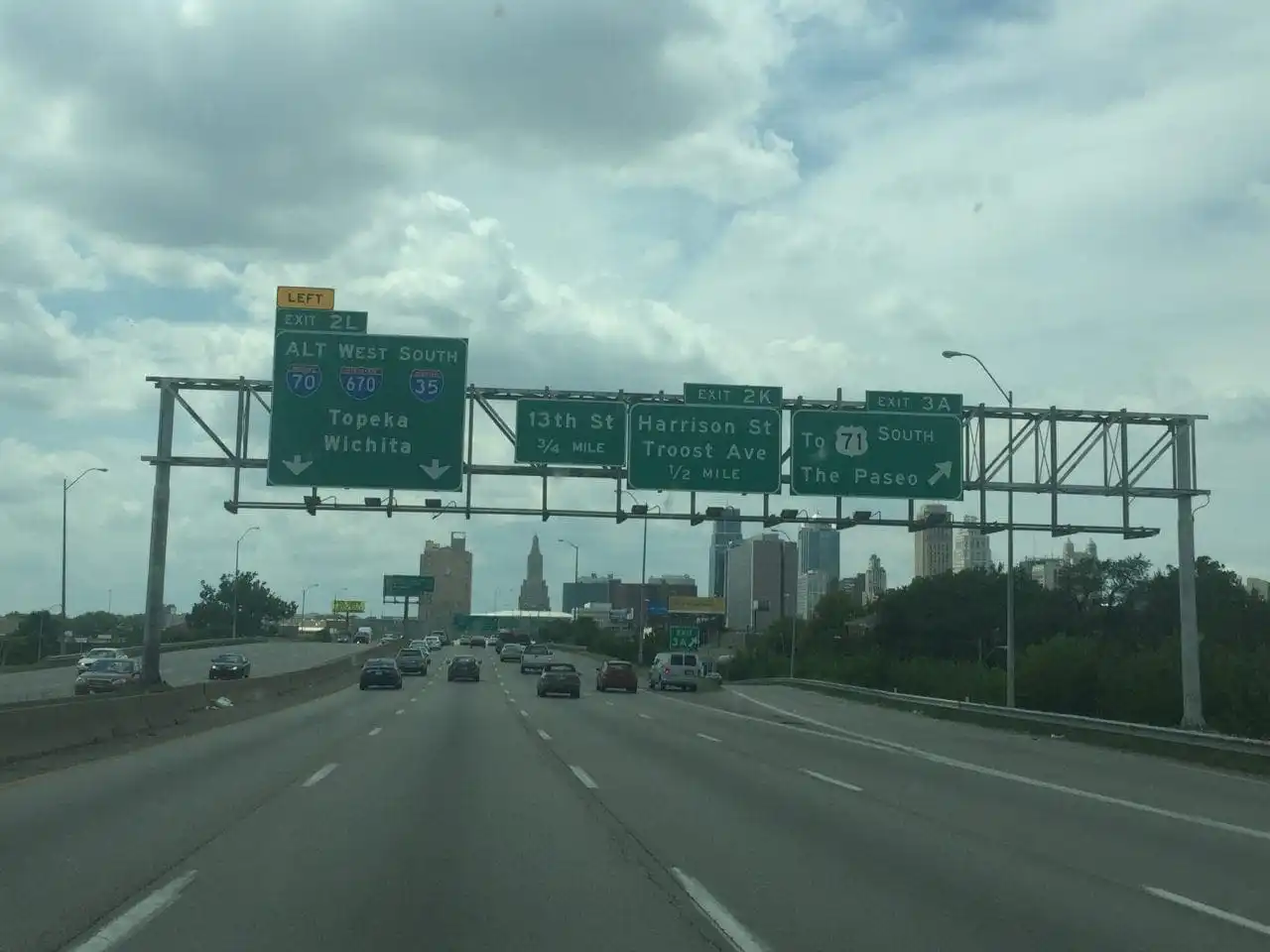 How did Lexi do on the trip?
We've always taken Lexi in the car whenever possible. Sometimes we would even just take her for a ride around the block. She likes being in the car, she's also usually snoring within about 5 minutes.
We weren't sure how she would do on a long-distance trip. The longest she had ever ridden in the car was probably 4 hours. Our guess was that she would sleep the whole way or possibly be nervously annoyed and couldn't sleep.
As we expected, she slept the entire way! She went potty when we did and ate when we did. We didn't have to stop once just because of her. She also got to stay in a hotel for the very first time.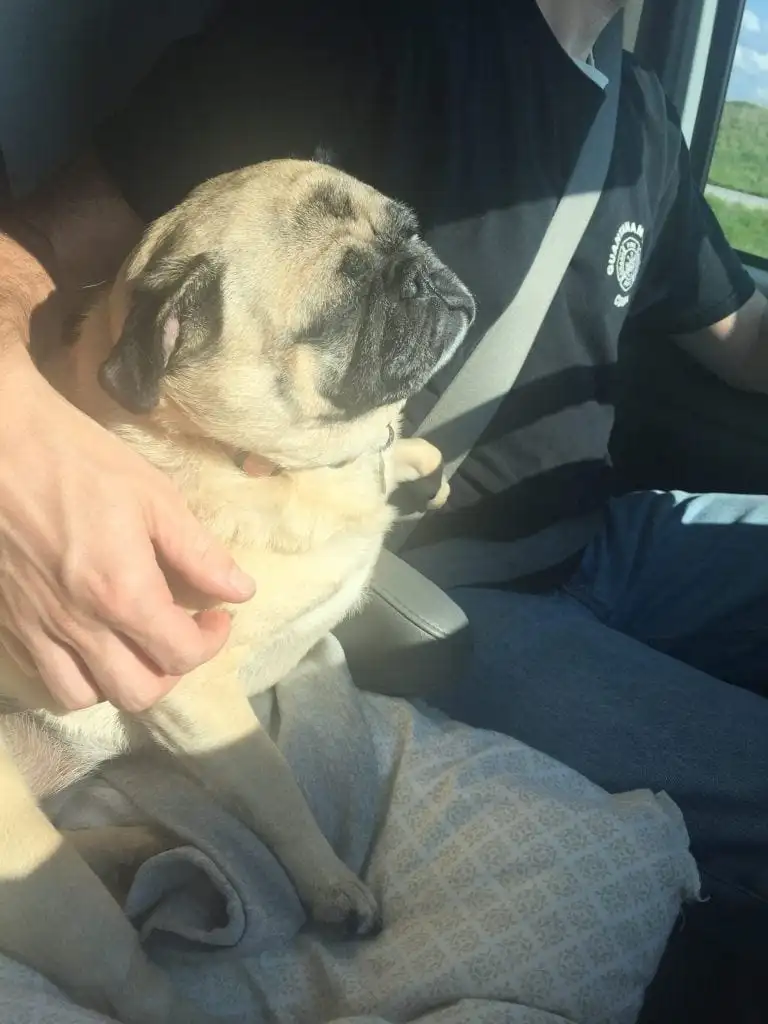 My concerns about the trip
I was quite concerned about any issues we might encounter along the drive. Traveling so many miles, I figured we were bound to run into some sort of setback. My research included stories about blown tires, engine breakdowns, accidents, traffic backups, etc.
We were so relieved that we DID NOT experience any of these issues on our first day of driving. Having thought about it and being prepared helped us to know that IF something did happen it would be a disappointing setback, but wouldn't ruin the day for us.