Deer Creek State Park
Written by Lindsey Huster
/
4 min read
/
Last updated 5 months ago
It was Easter weekend (2017) and Keith was off work for Good Friday. We decided to spend the long weekend at Deer Creek State Park. It was a great opportunity for a practice run. It was the perfect chance to spend some time in the RV and figure out what we needed to learn, fix or buy.
An RV life practice run
Friday we spent the day organizing the inside and outside storage. I cooked an easy new meal, walked through the park, and enjoyed the water view. We had visited this park on our first trip while house hunting and it felt pretty surreal to be here 1.5 years later, staying for the weekend.
Why do you need a practice run?
You WILL forget stuff! We did several practice runs with our pop-up when we first bought it. It is good practice to learn set-up and take-down procedures, get a sense of organization, learn how the systems work, make lists, etc.
We believe a practice run or two is worth the time and effort to ensure smoothness while on a further away adventure. Plus, it's an extra trip…. an extra vacation… and some of the best memories are from the practice runs because that's when stuff goes wrong! You learn from it and hopefully, later you can laugh about it.
What we learned
The RV really feels spacious with the slide-outs.
We had more storage space than we knew what to do with.
The refrigerator held more than we imagined.
This was good practice for efficiently showering.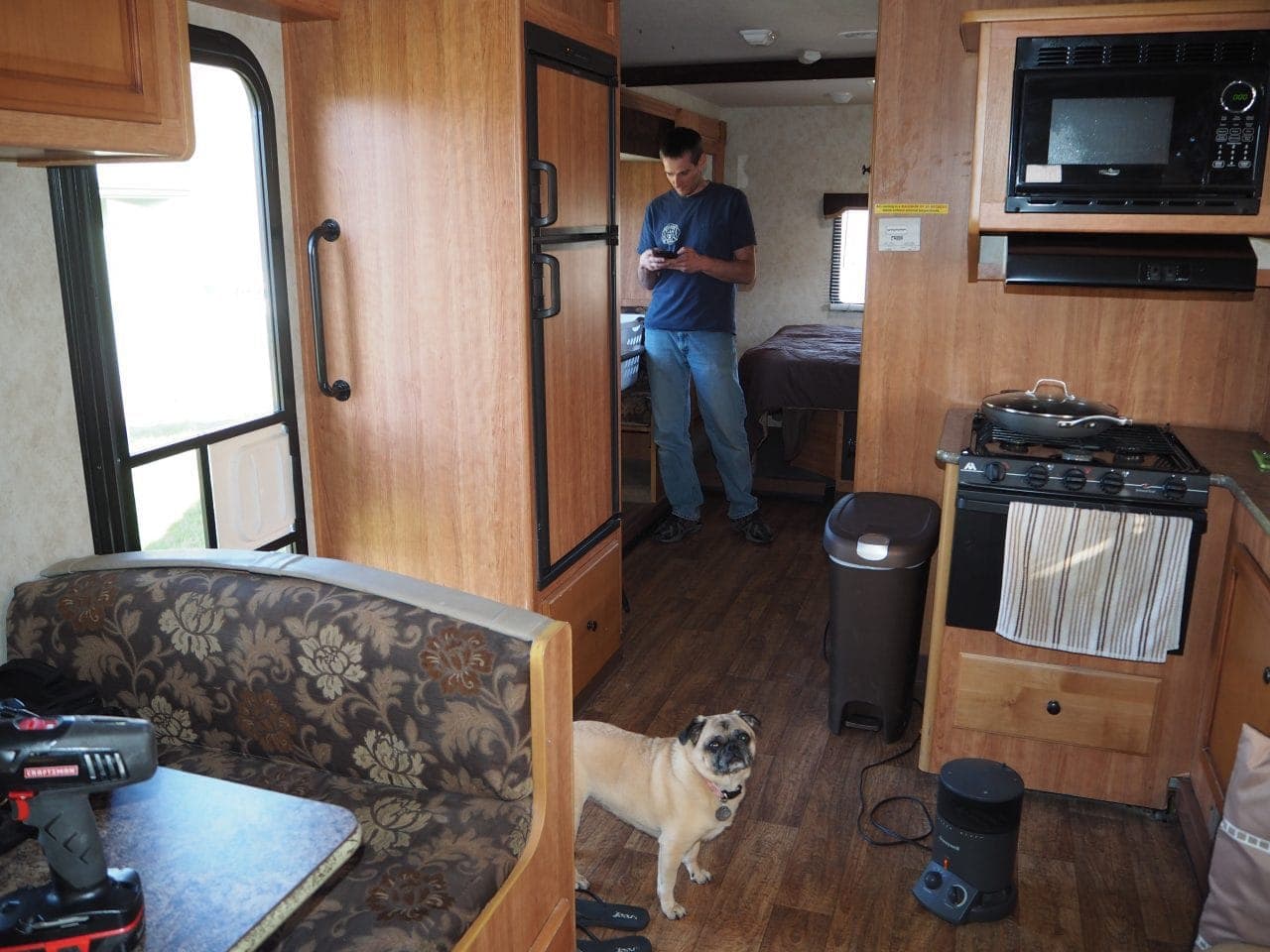 What we needed to fix
The radio/DVD player didn't work.
The shower curtain should be replaced, something thicker.
The water was super hot so we may need to adjust the temperature.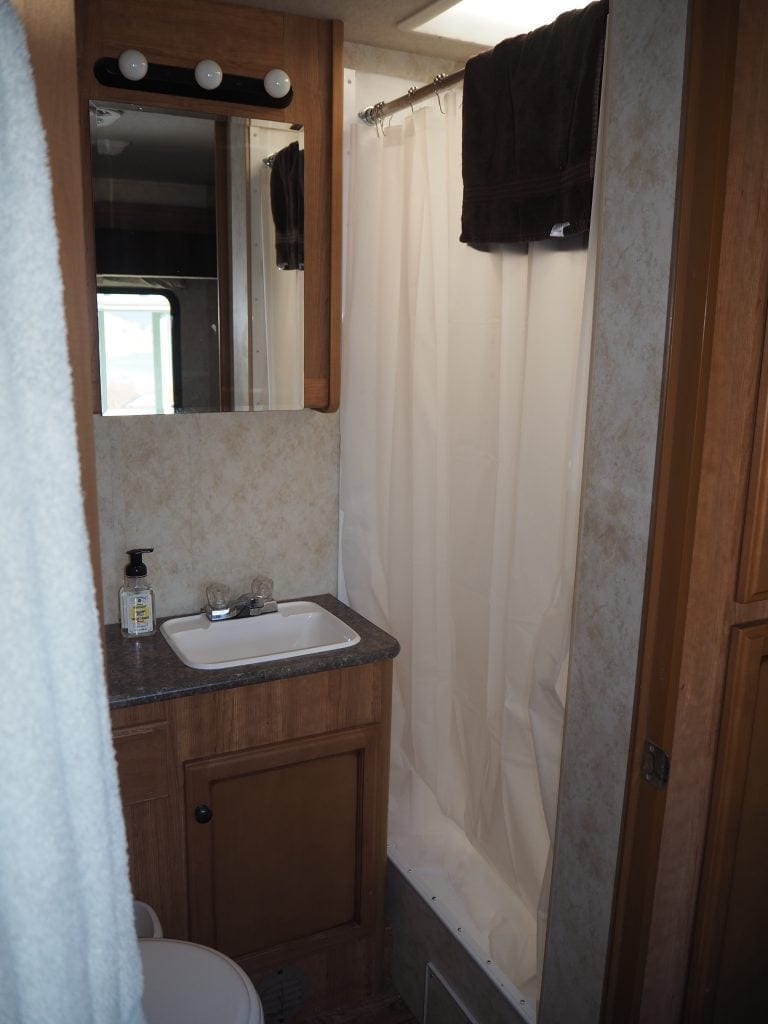 What we needed to improve
More storage containers, now we knew sizing better.
New camp chairs, at least for Keith.
We each had different goals
Keith worked on repairs and upgrades for the majority of the weekend.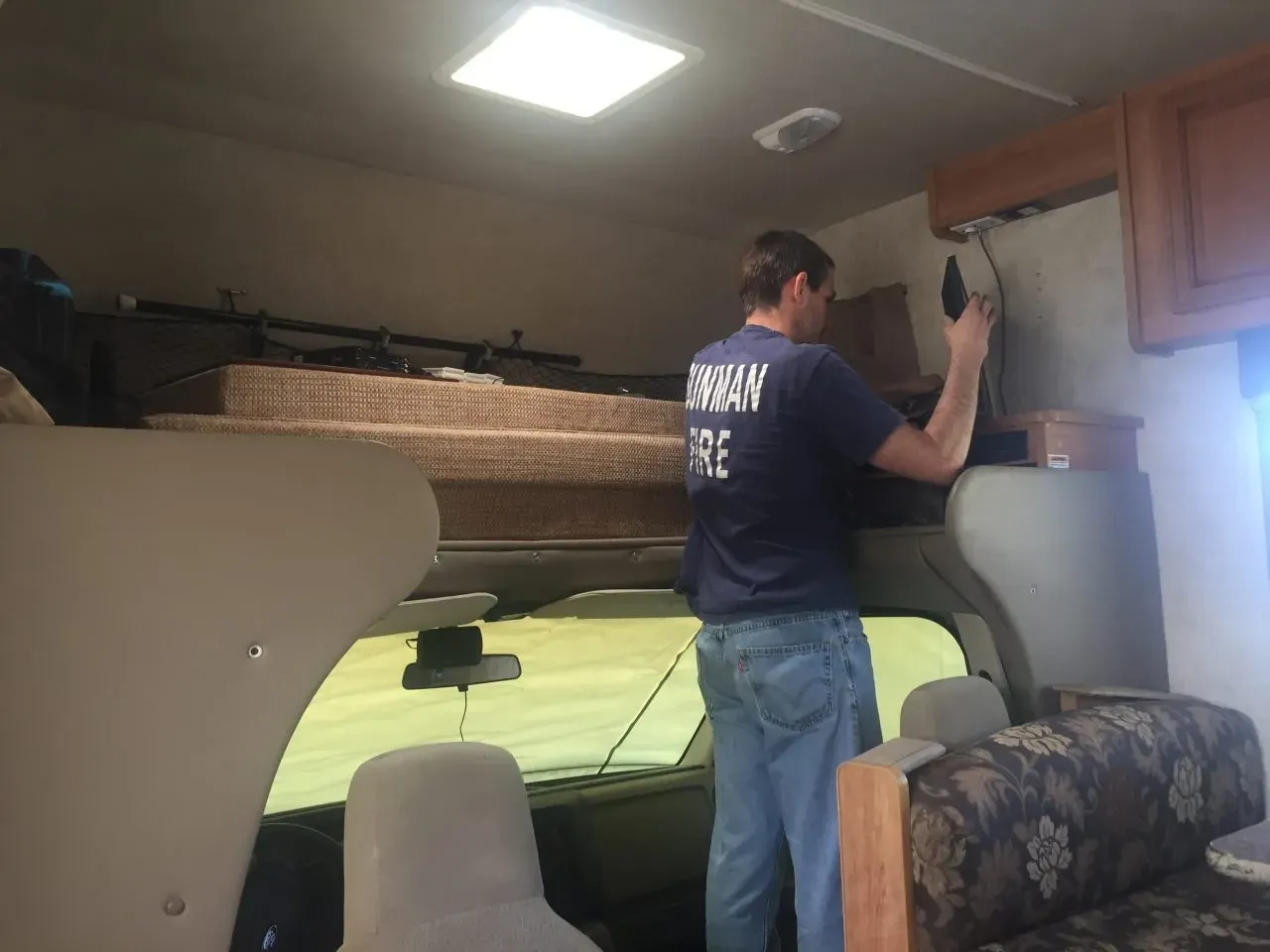 Lexi slept or tried to sleep….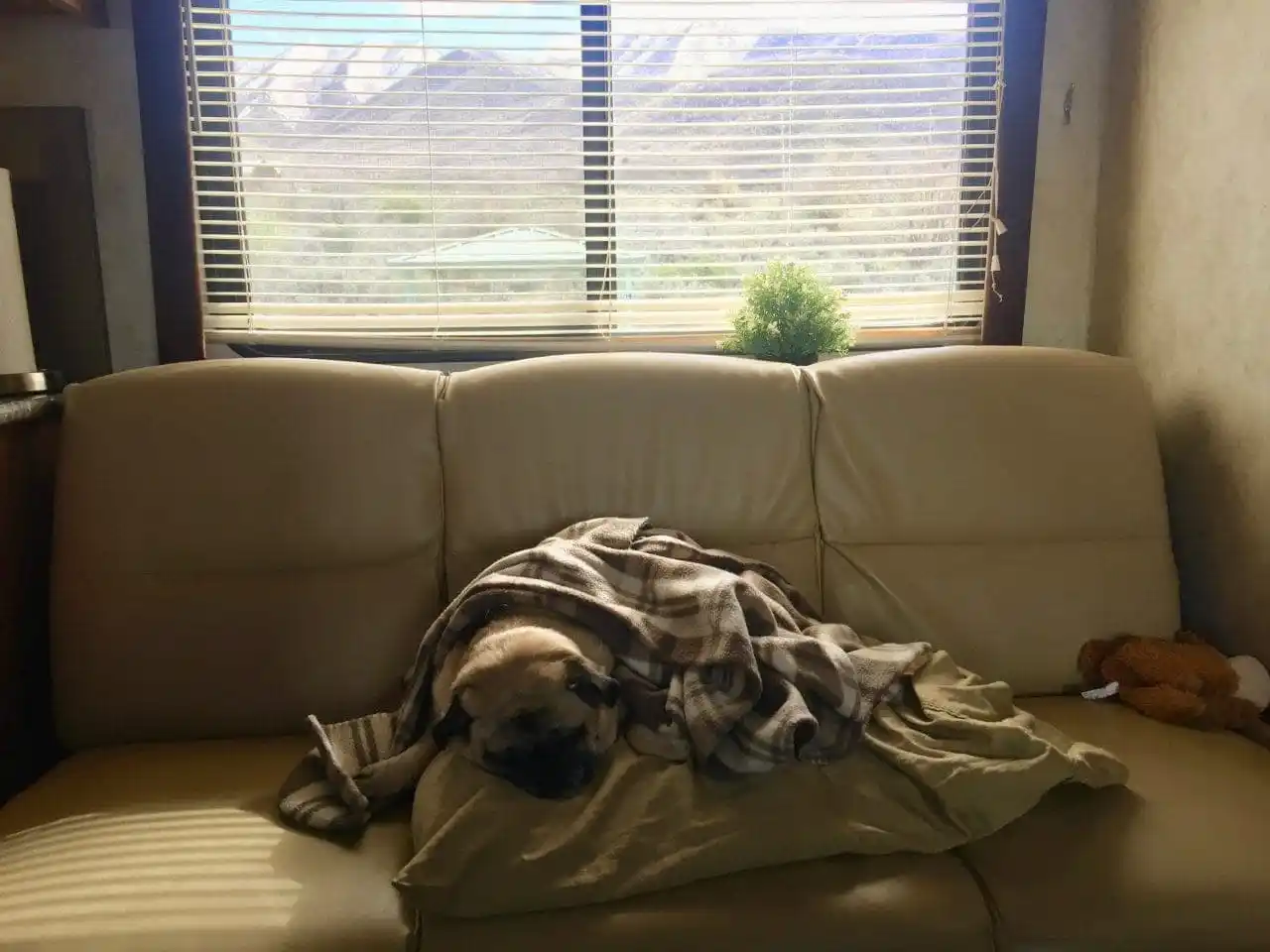 I worked on organizing the inside, taking notes for what needed to be done and I enjoyed the view!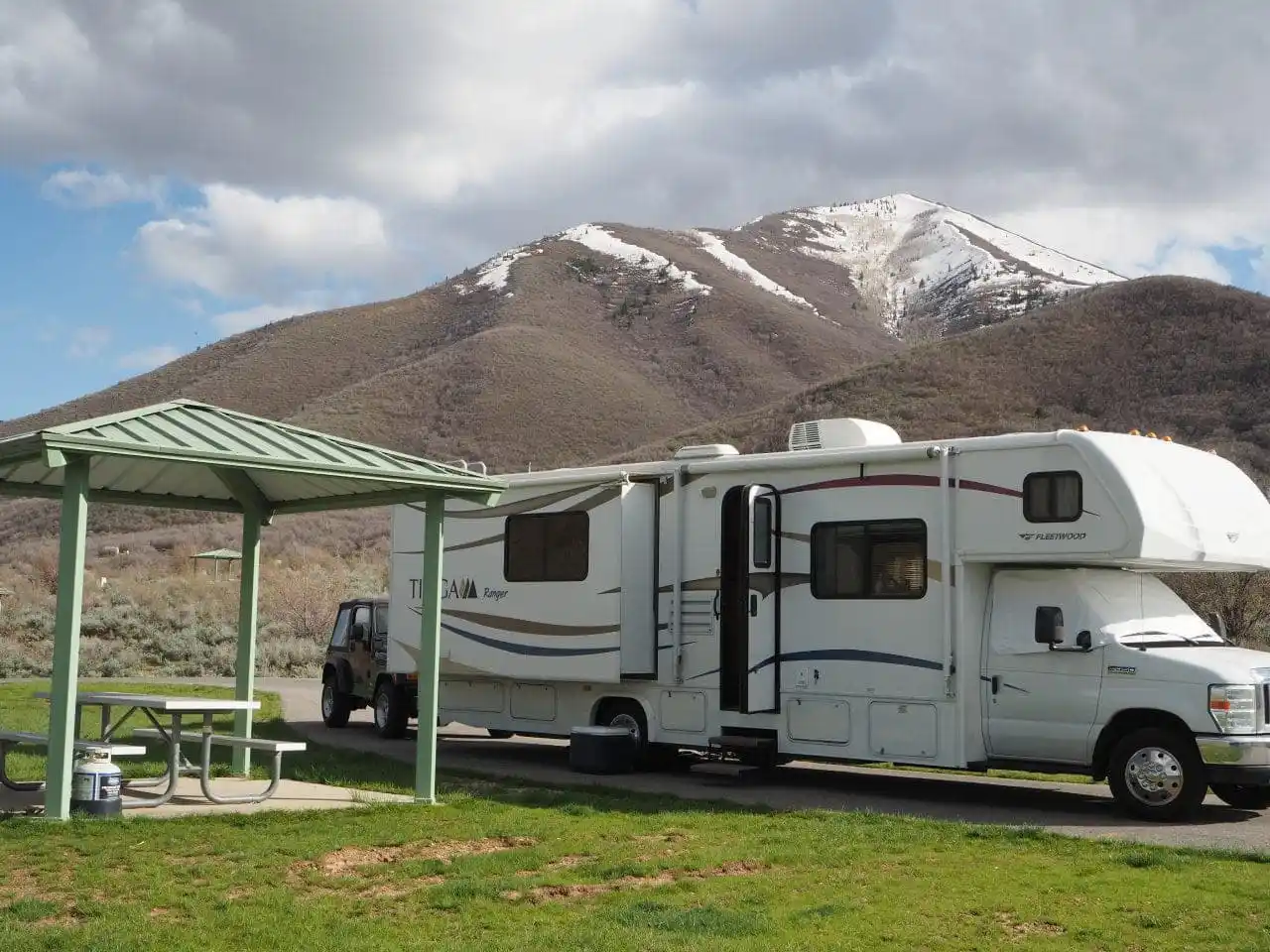 More about Deer Creek State Park
We chose this park because it's close to home and we were just doing a practice run. However, there are a many reasons to visit Deer Creek State Park.  It is located about an hour south of Salt Lake City and offers a gorgeous view of Mount Timpanogos.
The area is very popular for outdoor activities and camping.  The cool mountain water offers some of Utah's finest fishing.  You can also spend the day at Deer Creek Island Resort which offers boating, swimming, paddle boarding and other water sports. Zipline Utah is known for the longest line over water in the world and other impressive facts.  There is a variety of hiking options in the area and rafting is just miles away.  There is just so much to do!  If you are ever in the area, it's a great place to spend a few days enjoying the outdoors or just relaxing and taking in the view (as we did).