Driving Casto Canyon / Limekiln Loop near Panguitch, Utah
Written by Lindsey Huster
/
4 min read
/
Last updated 9 months ago
Keith had been reading online about the off-road trails near Panguitch.  We decided to stop in at the local ranger station to talk with a knowledgeable ranger about what would suit us best.
Planning the Drive
Keith had found information about The Fremont Trail, but the information wasn't clear to us if this was something our Jeep could handle. We are still learning about Utah's OHV (Off-Highway Vehicle) rules and regulations, off-road trail difficulty ratings, and our Jeep. Casto Canyon / Limekiln Loop was recommended to us by the incredibly helpful ranger at the BLM station. You can access The Fremont Trail from Casto Canyon / Limekiln Loop so this would work well for us to see what we were comfortable driving on.  This loop leads to The Fremont Trail so it was confirmation that we should give it a try.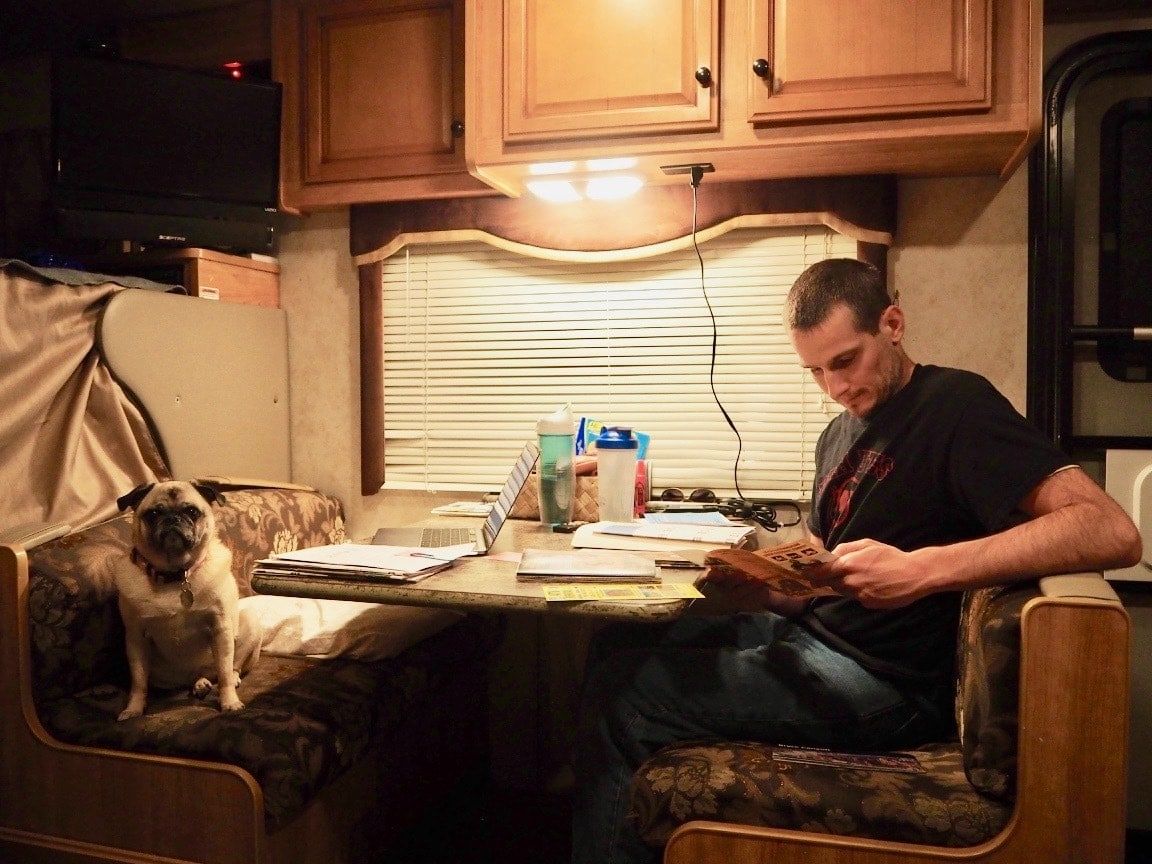 Check out our video
Route plan
It was advised to enter the loop from Highway 12 and drive 3.1 miles on the access route.  This would be the easiest part and give us a sense of what it would be like.  We then drove another 3.9 miles on the "easy" trail.  So far, so good!  We were enjoying the scenery and the roads were as we expected.   Then the loop trail turns "more difficult" for 2.8 miles.  This would be the time we could decide to turn around and go the way we came or go on further into Casto Canyon.  As we drove on, the road did get more difficult and it was hard to know what was around the next bend, but it seemed as if we were doing fine.  After completing the 2.8 miles of "more difficult," we had three choices.
Turn back and retrace the drive to Highway 12.
Head west through Limekiln using the 6.6 miles access route to return just north of Panguitch, making the route a loop.
Head east for 5.8 miles and access a midsection of the Fremont Trail.
Download the map and guide – click here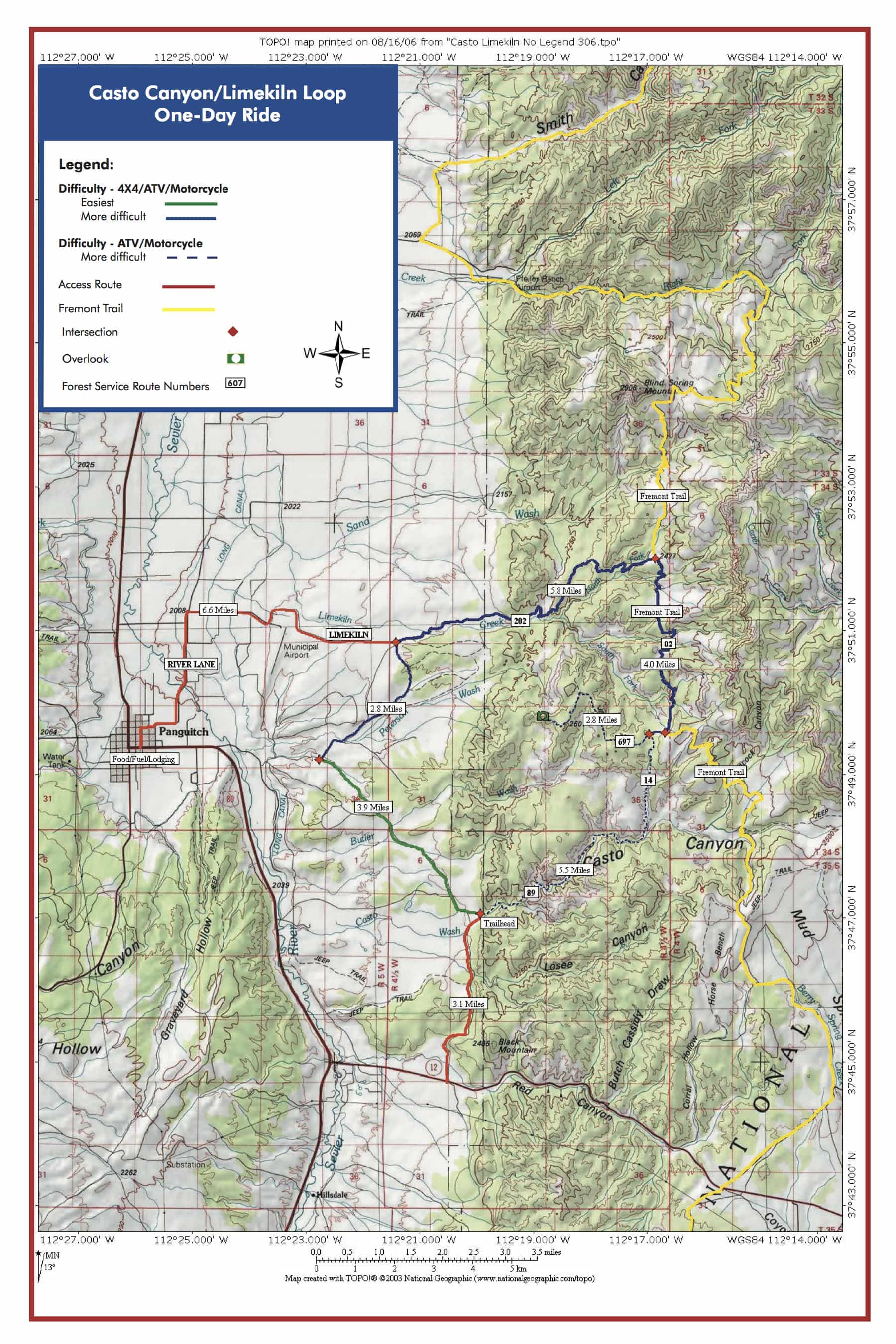 Driving Casto Canyon / Limekiln Loop
We made it to Limekiln and decided to choose option #3 so we headed east into Casto Canyon.  We did end up turning onto the Fremont Trail and traveled a couple of miles. I quickly realized it was a little more difficult than I would prefer. We kept saying that if it got any more difficult we'd turn around. While on this section we came across a guy we saw earlier on his UTV. We stopped to chat and he indicated we had roughly 3 more hours of the trail to complete in order to reach Highway 12 again!
It was already starting to get dark so I insisted we turn around. It takes quite a while to travel on these roads as you are typically only going a few miles per hour! After turning back it got dark quickly and we were happy we didn't go any further. It can be pretty scary out there all alone in the dark but luckily we have a bright LED off-road light to illuminate the way. I'm finding these off-road trails to be a love-hate situation. We love exploring where fewer people go but hate the risk of needing help and no one being around.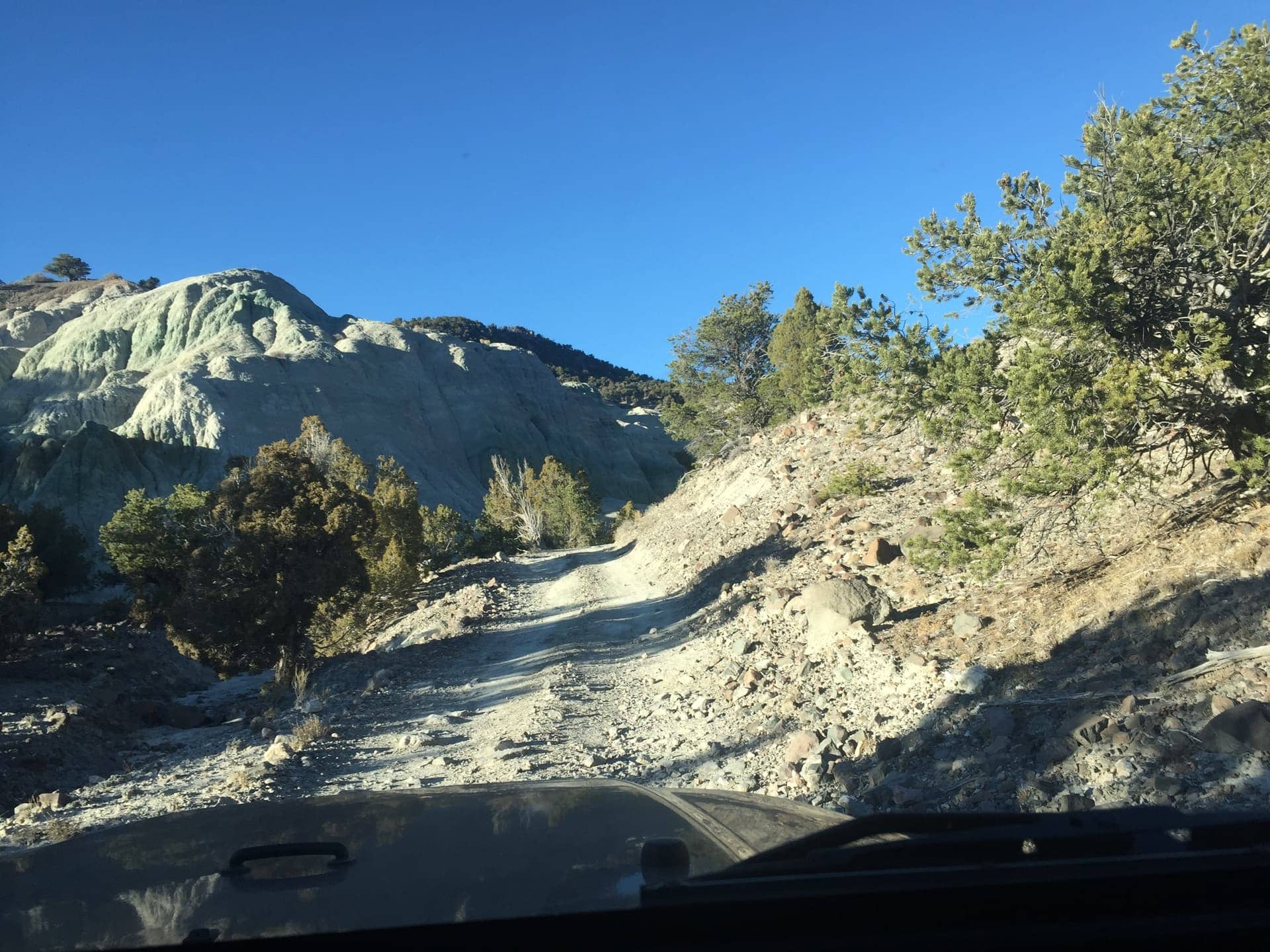 Our thoughts
Keith and I really enjoyed driving Casto Canyon / Limekiln Loop!  The Jeep did a good job navigating the trails even as it got harder.  If we had to do it over, this really would have been a better full-day adventure. We would have been able to explore more and possibly make the loop on The Fremont Trail. Even though we were there for a month we still have to make decisions on what to do and when. We obviously have time to do lots of activities but there are always more options than even we have time for. I don't think we would have given this a full day compared to the other outings on our list, so it did work out best for us in the time we had.  We were able to go on a weeknight and see a nice portion of the area.