Eagle Crags Hike near Zion National Park
Written by Lindsey Huster
/
4 min read
/
Last updated 20 days ago
If you look to the ridge south of Springdale/Zion Canyon, your eyes are drawn to the unique jagged, spiked towers of sandstone. I fear that some are so focused on making their way to Zion National Park that they don't even notice this incredible ridge line. If you are looking for a less crowded hike, Eagle Crags might be just the place.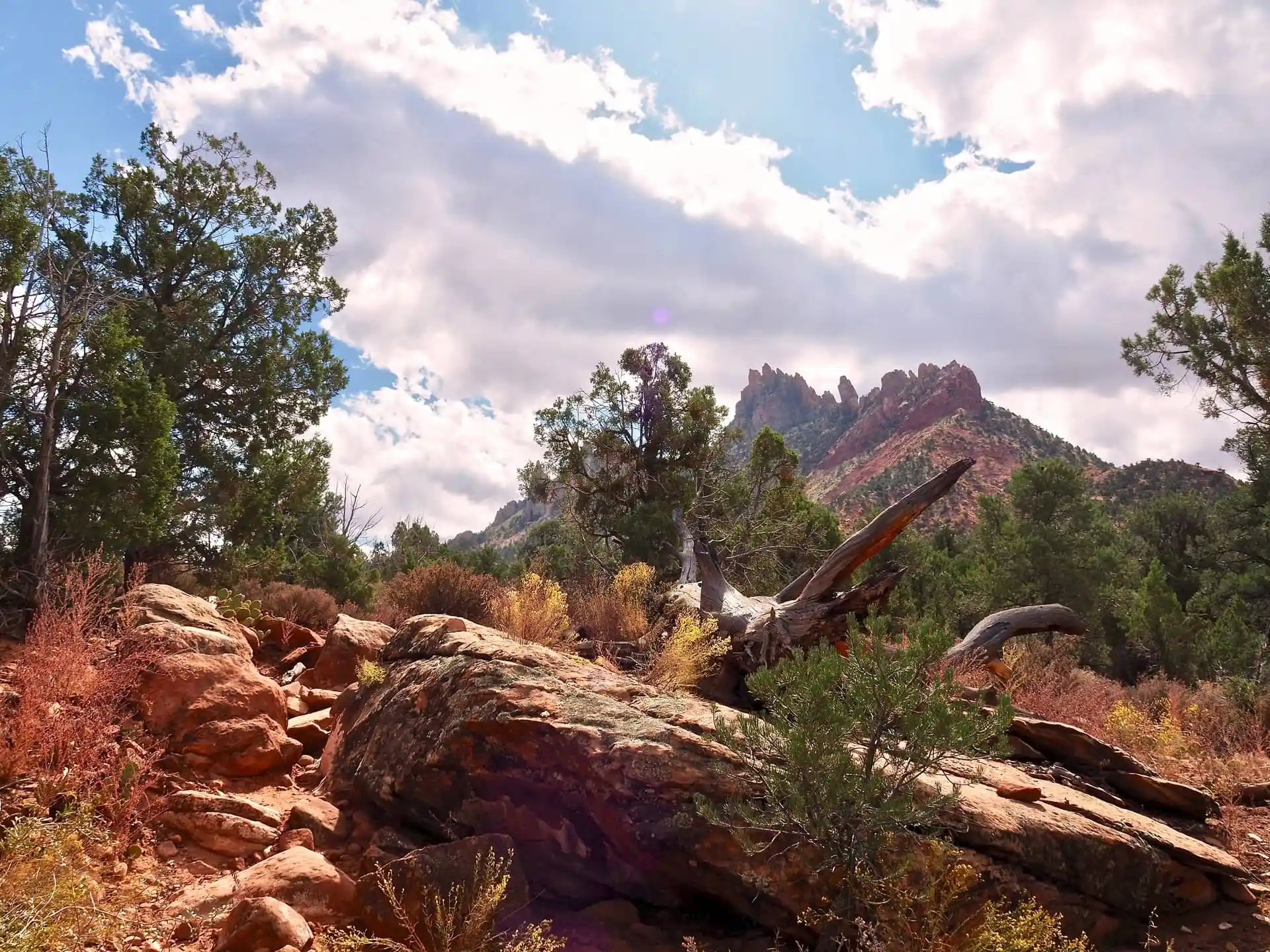 Quick facts about the hike
5.7 miles (Eagle Crags Trail only) - 10.7 miles (lower mountain option) round trip
Listed as Moderate or Difficult depending on the source; dirt trail with rocky, sandy, and/or narrow sections, lower mountain option adds Class 2-3 scrambling
Elevation change- 1000 ft. (additional 1200 feet with lower mountain option)
Pets are ALLOWED
Vault toilet at the trailhead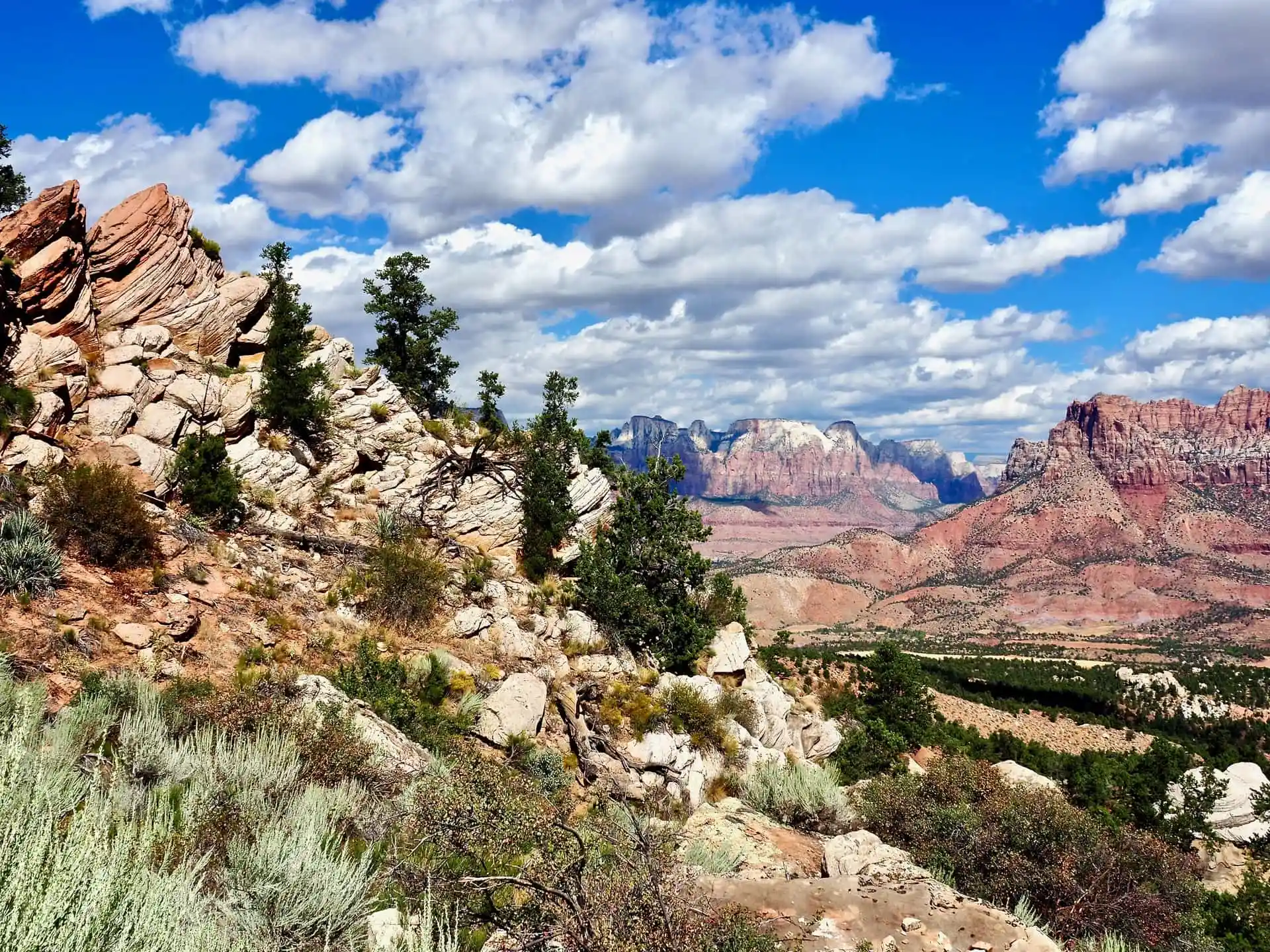 Check out our video
Our hike
Keith and I were so excited about this hike because we knew it would be less traveled. Zion National Park is typically quite busy therefore we were looking to incorporate lesser-known hikes to balance out the popular hikes.
When we finally arrived at the parking lot, I say finally because the road to the trailhead was quite rough so I kept wondering if we were even in the right place. Keith read how washed out the road can be, but I don't think either of us expected it to be quite like an off-road trail we might take in the jeep. As expected there were only three other cars in the parking lot so it was likely we would only see a handful of people the entire day.
Our hike was very enjoyable and the view of the reservoir was a great surprise! Again, the area is so picturesque that I think the photos look more like paintings! What do you think?
We read that some hikers reported this is an anticlimactic hike, while others said the scrambling was intense. This helped us set our expectations for the day. We too found it a beautiful hike, but no big reward at the end. In fact, the end of the hike is not actually clear and the trails continue on so stopping at any point that is good for you, will complete a great hike for the day.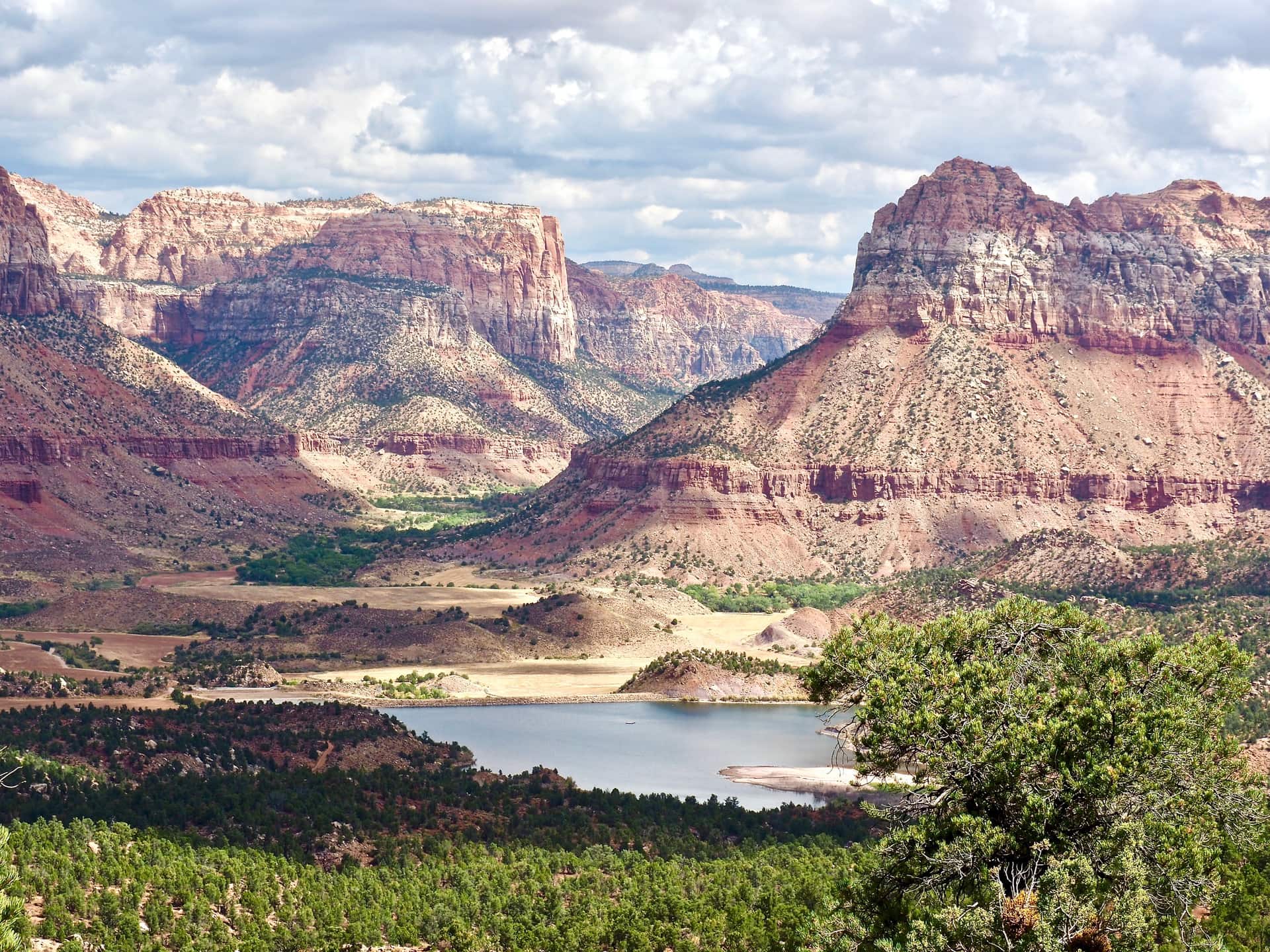 Pro tips for the hike
Wear long pants; the plants will scratch and irritate your legs
Mid-clearance vehicle to access trail; this is not to be taken lightly, as the road is very rough
Pit toilet at the trailhead; reported as fairly clean, however, we did not use it
If you want to make the hike shorter, we feel the best place to stop would be near a large slab of vertical rock (see picture above). We roughly estimate this to be about 2 miles in.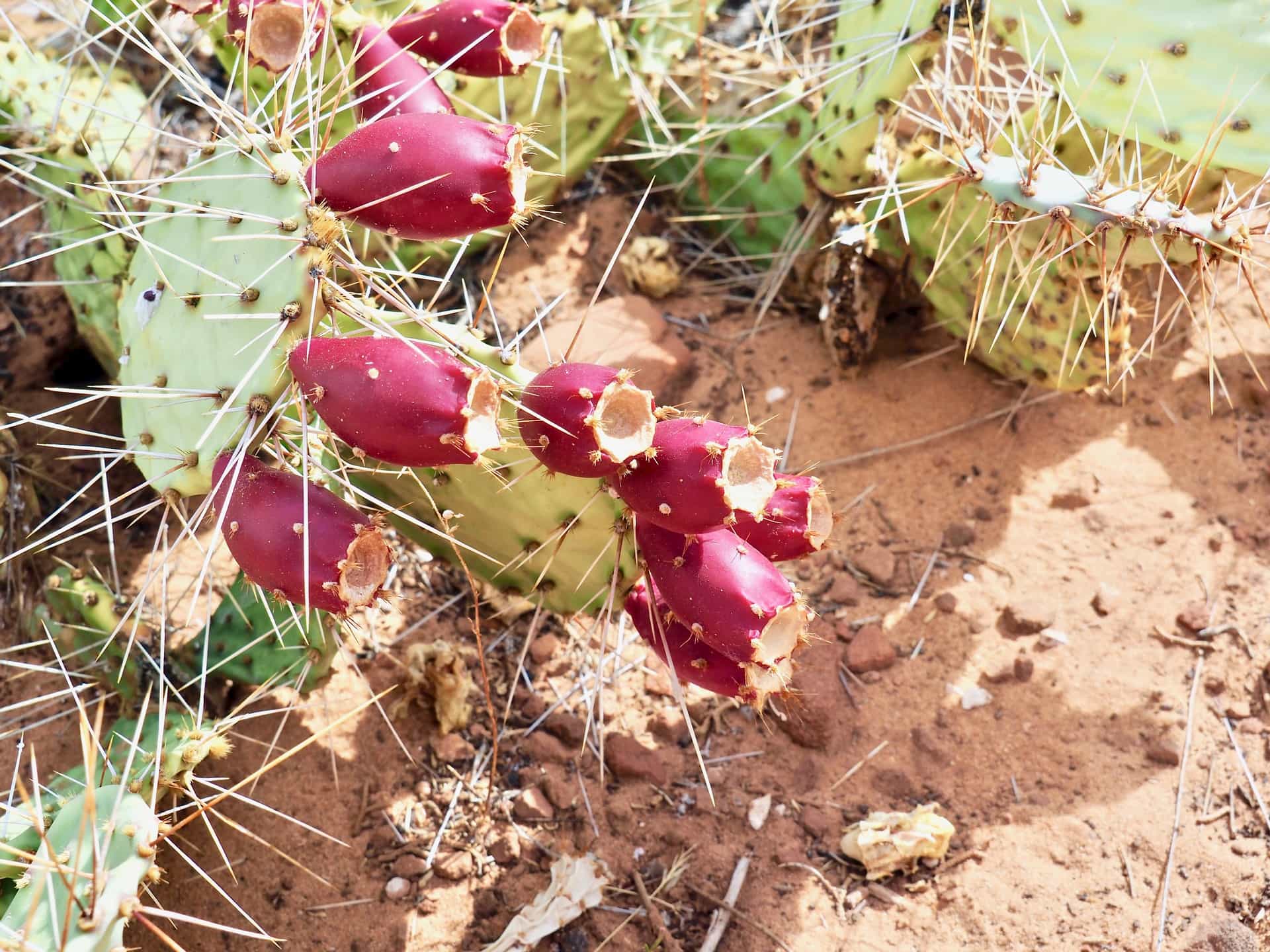 Joe's Guide to Zion National Park
Keith and I referenced Joe's Guide to Zion National Park many many times as we learned about the area to plan our adventures. We would highly recommend this fantastic, informative resource. Thank you, Joe! We really appreciate all your hard work in putting together such a detailed and comprehensive guide to the area.
Zion Brew Pub
After the hike, we headed to Springdale to grab a bite to eat. The Zion Brew Pub was the perfect place to sit outdoors, have a delicious meal, and a cold beverage, and listen to some live music. The backdrop of the patio is picture-perfect and makes for a great ending to the day.