Elk Ridge Scenic Drive and Newspaper Rock
Written by Lindsey Huster
/
5 min read
/
Last updated 9 months ago
Keith found some information on the Elk Ridge Scenic Drive and we knew we had to do it! It was quite difficult planning and knowing what to expect because there were various accounts of what others experienced.
Researching Elk Ridge road
As we left the motorhome we were still a little unsure where the drive started, how many miles we would travel, and the terrain of the road. We thought the drive would be somewhere between 30 and 70 miles long and would take several hours to complete.
Our drive ended up being 60 miles on 4WD roads and a total of 170 miles for the evening. We were gone for 7 hours! This was quite a big trip for a weeknight.
Check out our video!
Finding Elk Ridge road
We made our way from Bluff to Blanding and then west to the Needles District of Canyonlands National Park.
We were nearly there when we weren't completely sure which dirt road to take, some didn't even look like roads. It was our second week and we were still learning about what constitutes a road in southern Utah!
Luckily it took little convincing to get Keith to pull into Dugout Ranch (Canyonlands Research Facility) and ask. We were told to take the next left, which was the beginning of the 4WD road. There was an Elk Mountain sign, we just hadn't driven far enough.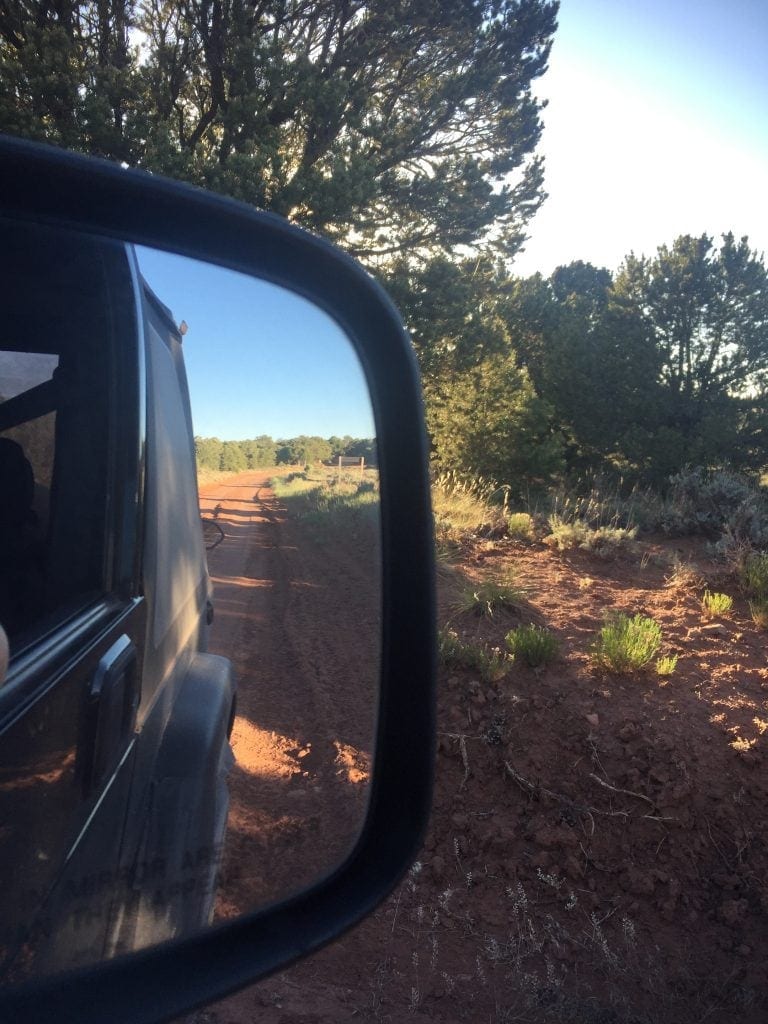 Stopping for dinner
Immediately we noticed that it seemed to be just us out on this dirt road. It's an awesome feeling, but a little scary too.
We drove for a while before stopping to eat dinner. We found a great location just off the road to sit and enjoy the view. It was then that we saw a truck pass us, I don't think he even knew we were there. We didn't stay long after eating because the bugs started to get worse and we needed to get back on the road.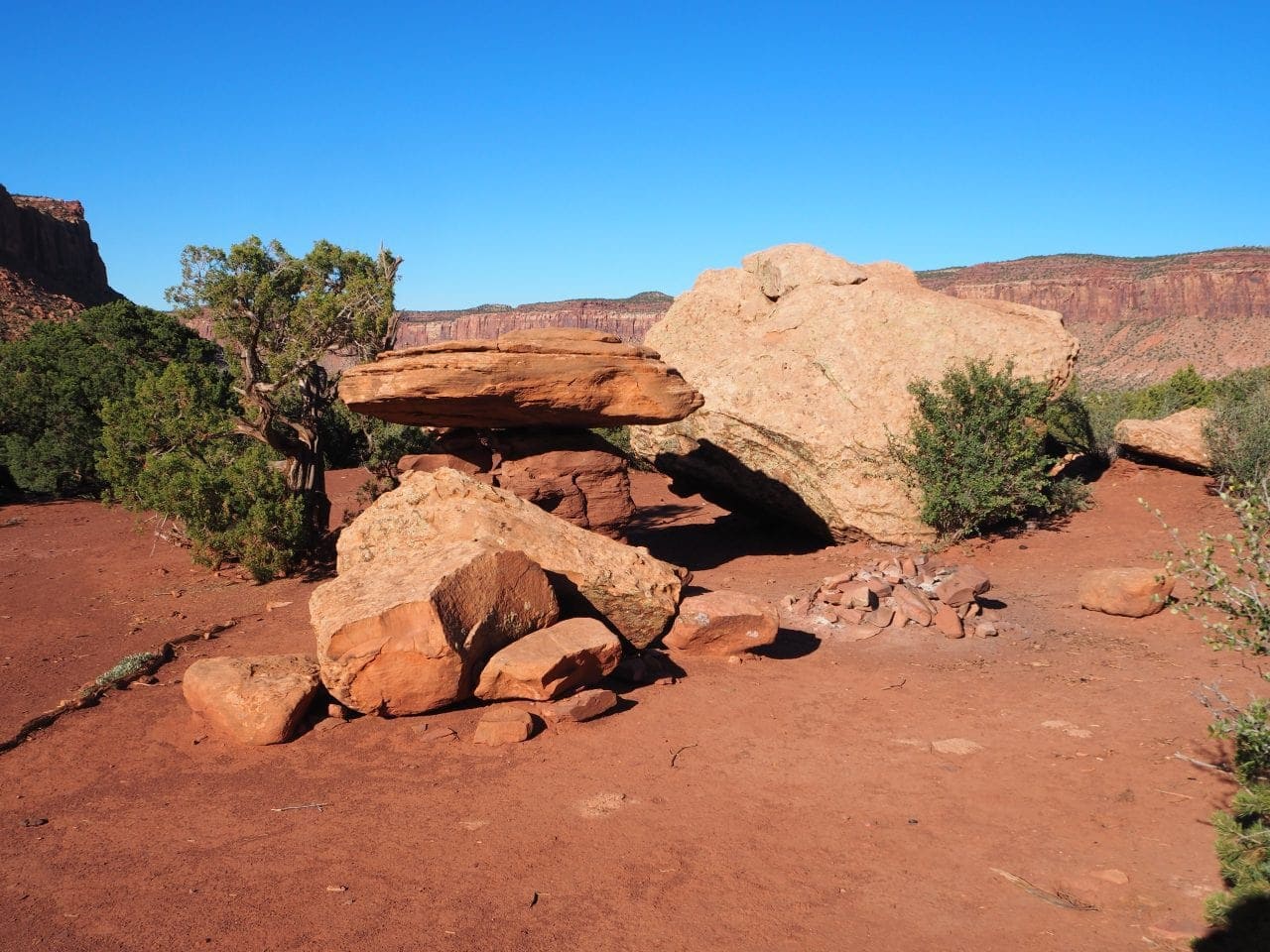 Wildlife
As we drove we never knew what to expect around the next corner. There are panoramic views of Canyonlands National Park, the Henry and La Sal Mountains, Bear Ears National Monument, and much more.
We saw an abundance of wildlife but unfortunately didn't catch much on camera/video. There were cows everywhere, chipmunks and rabbits scurrying about, lots of deer, maybe a coyote, and a herd of elk. We even saw two moose!
One minute we'd be on a narrow dirt road with a steep drop off and the next minute we were in the middle of a grassy meadow. We really didn't stop much since we were driving pretty slowly and we were running out of daylight.
We continued along and began to notice the temperatures dropping as we continued to climb into the mountains and as the sun began to fade. The temperature started around 100 degrees and by the time we reached Elk Mountain, it was 55 degrees.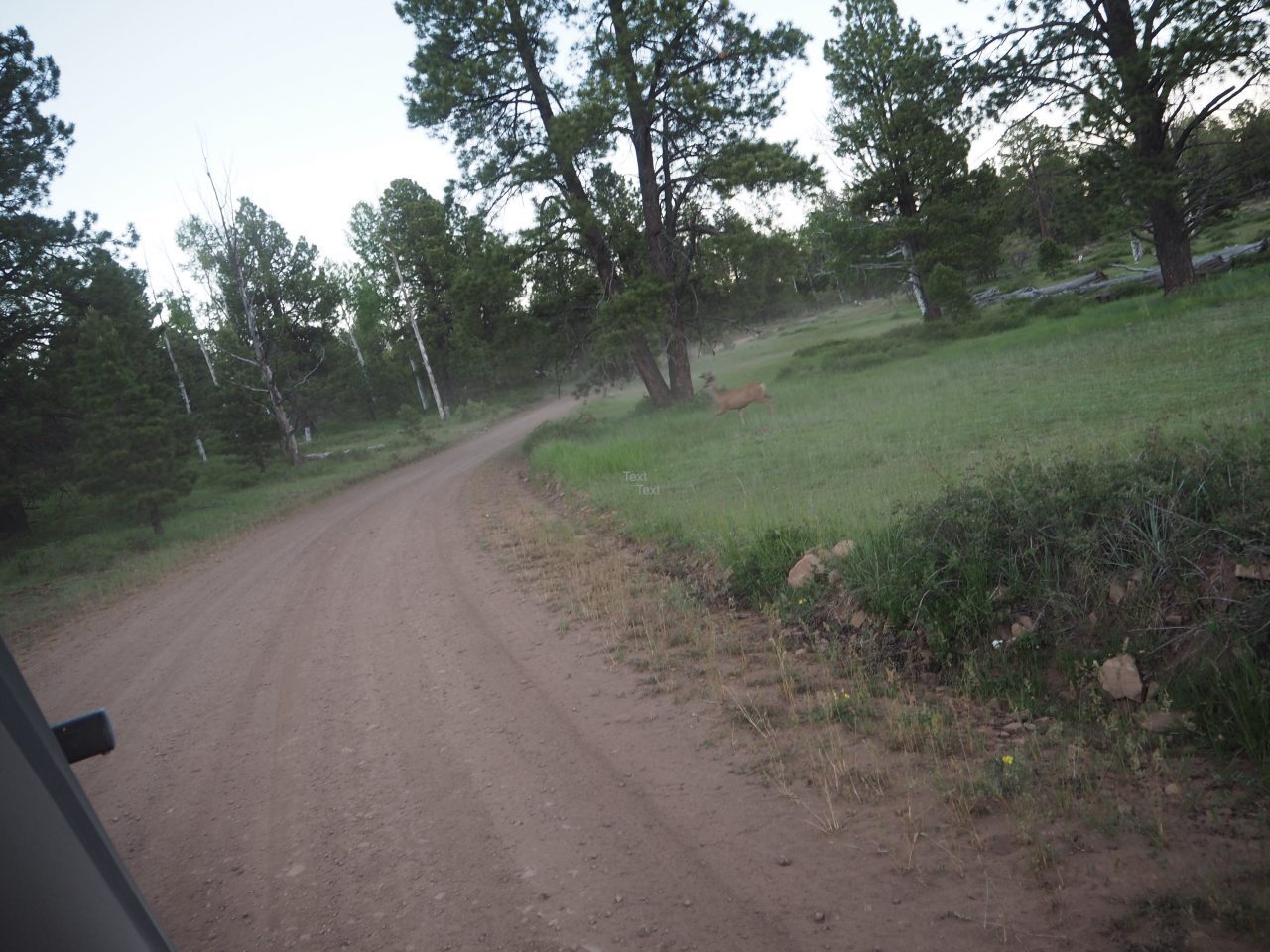 Just us on the dirt roads
We continued to drive on these dirt roads and then all of the sudden we'd see a typical highway/road sign… on a dirt road. Our definition of a road was no doubt changing! It began to be "normal" to drive for 25-30 miles without seeing another person or a road sign.
About an hour after dinner we saw a jeep parked. We assume they were hiking and/or camping. Then just after dark, we saw a camper van with a sweet spot for the night. Even later we passed a teenager on a 4-wheeler, this would be the 4th and last encounter with another person while on the drive!
As it got dark quickly, we kept driving and began to get concerned about finding our way. It was hard to tell which road we were on and if we were heading in the most direct route. There were still a lot of animals moving about and cows roamed freely so had to be pretty alert and aware of our surroundings. This is when Keith convinced me that we really needed off-road lights for our jeep!
We eventually found our way through the mountains and reached UT-95, which was the way we planned to head back to the motorhome. We made it back very late, but safe! As I said earlier, this trip was about 7 hours so it had been a very long evening of driving. The views and wildlife made it totally worth it!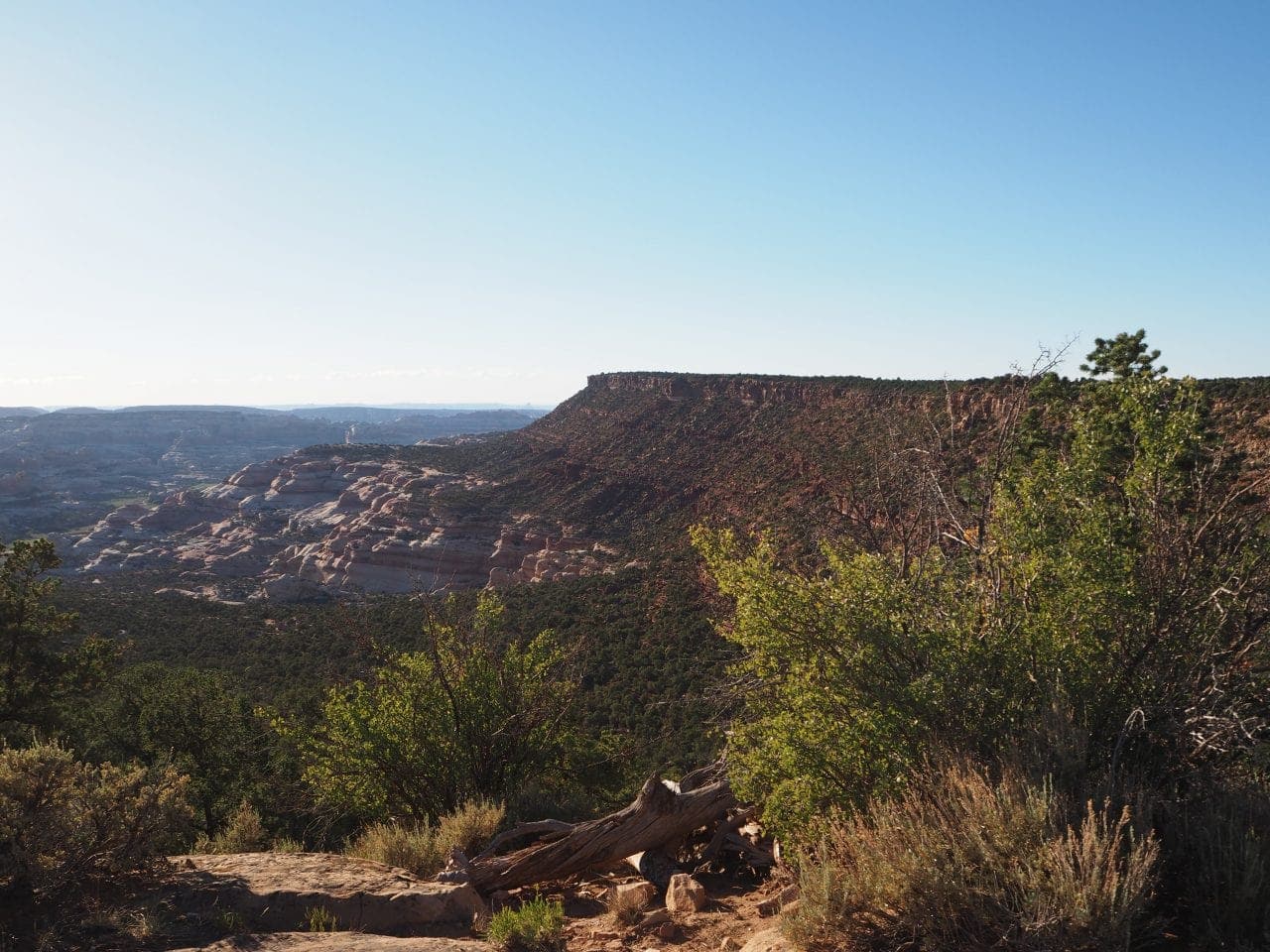 Newspaper Rock National Monument
Several of the local guidebooks indicated Newspaper Rock as a must-see. We took the opportunity to stop and see Newspaper Rock National Monument on our way to Elk Ridge drive. This 200-square-foot rock has one of the largest collections of petroglyphs in the country. You will see over 650 symbols! It's a great quick stop if you are in the area.