Evermore Park: A Year-Round Fantasy Adventure Renaissance Faire
Written by Lindsey Huster
/
7 min read
/
Last updated 20 days ago
Evermore is a new theme park designed to be an immersive experience. It's located just off I15 in Pleasant Grove, UT. That is about 35 miles from Salt Lake City and less than a mile from our house!
What is Evermore?
The park is actually a village that spans 11 acres and brings you into a magical world. You enter the European-style village and interact with the live theatrical performers to learn more about the story of Evermore. The entire staff, village, props, costumes, live performers, lighting, music, special effects, live animals, etc. are top-notch!
According to this interview with the Daily Herald, I read online. The founder, Ken Bretschneider, says "I kept coming back to the idea I needed to create something that represents art and theater and film and video games." As hard as Evermore is to describe, those four words encompass it all!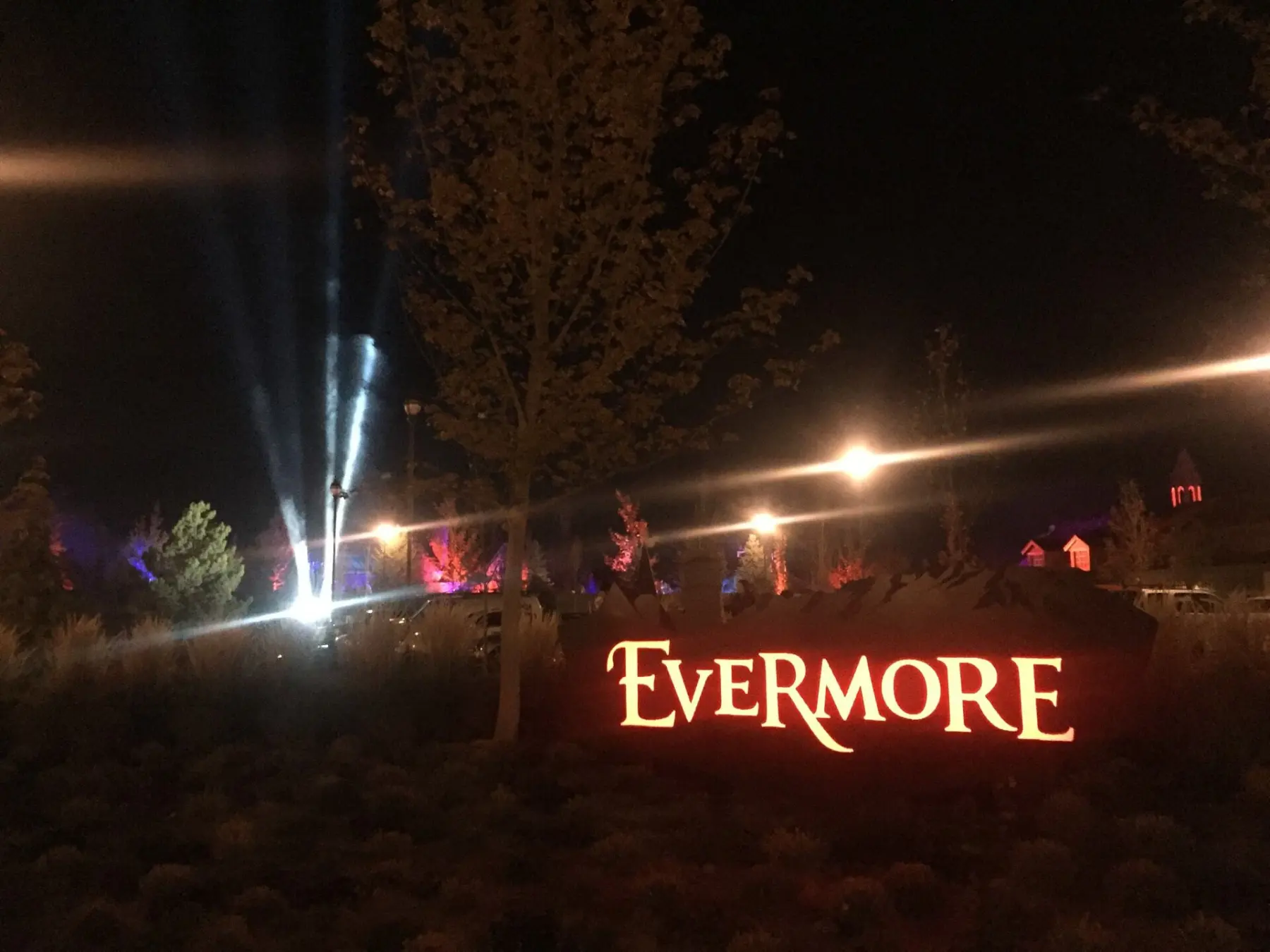 Season-specific themes
There are three specific seasons throughout the year, Lore, Aurora, and Mythos. Each season is based on the mythologies and will have different stories, characters, quests, and the village with change the look and feel to represent the current season, etc. The park will close for a short time between seasons to prepare for the next. In between these seasons, Evermore will host special events, themed parties, and cooperate events.
General park info
Tickets start at $15/adult (13 and older) and $10/children (ages 6-12) kids 5 and under are free
Hours vary from late afternoon to evening. The majority of guests visit during evening hours and this is when the story is in full force.
Limited food is available (mainly snacks) but a cafe is opening soon.
*Be sure to check their website for current information and pricing. We have seen different pricing options since opening.
Check out our video from Aurora
A new type of park in town
Keith and I had been looking forward to checking out Evermore ever since we first learned of this unique park. Actually, we began to see the construction of the buildings and wondered what it was. The buildings didn't look like others in the area and each time we drove by, we noticed more and more were being built.
It wasn't long before we began to hear about Evermore online in our community, on the news, and in other local outlets. Trailers for the park were on tv and it was in the news quite often as the park began to unfold. The exclusive opening for Evermore was partnered with Salt Lake City FanX in the Fall of 2018.
We were eager to visit, but we still weren't sure we knew what Evermore was and if it was something that would interest us. Several weeks went by and we were hearing great things. Finally, we were able to attend at the beginning of November. This was during the closing weekend for Lore so we were especially excited that we didn't miss out.
Our first impressions
The idea of an immersive experience was intriguing. We weren't sure the genre was something we would know enough about or be interested in but were certain it would be a great night out. Honestly, I had pretty high expectations from what I saw online and in the media. For me, it was more about how all the elements and ideas would come together.
We WERE NOT disappointed!
Entering the village, our expectations were immediately met with awe and wonder. There was so much to look at and discover. You can be involved in the story as much as you choose and we feel it's an enjoyable experience either way. We did not get involved in the storyline but did explore the entire village. We probably spent about 3 hours there and could have easily stayed longer if we had participated in the activities or storyline.
One thing I didn't realize is that you almost want to be there the entire evening and until the end of the night. Additional characters are added throughout the night and some things are time sensitive so being there for it all helps you to understand the storyline.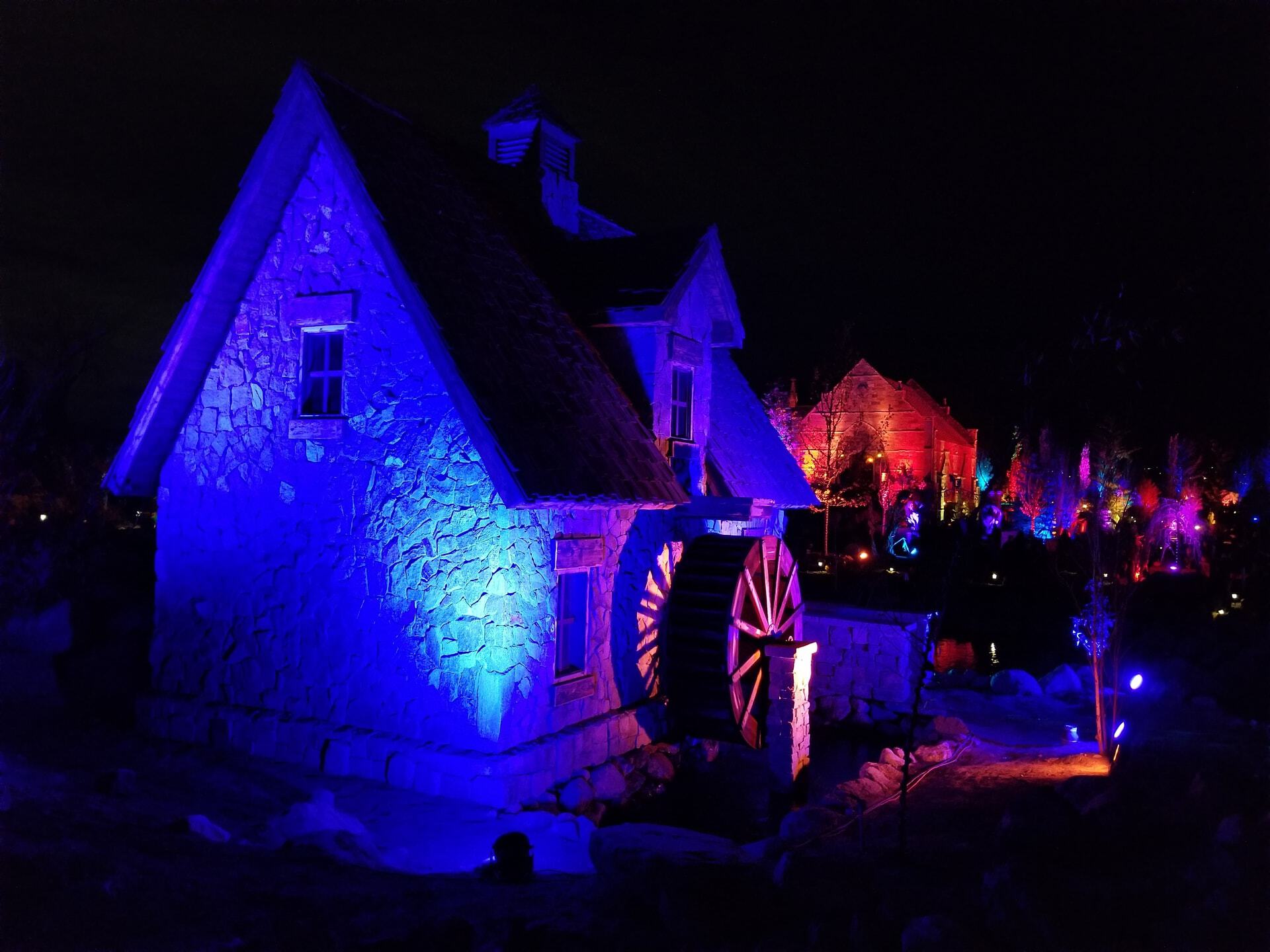 Lore: The fall season
The Fall season, based on Celtic Lore, builds the story around the "darkness" or illness that spread throughout the village. Villagers were working on a cure, but were not able to complete the correct formula without the help of "champions." The champions are guests of the park that were able to help uncover the final solution to end the darkness.
The elements of a mysterious illness, death, and dark creatures merge with the time of Halloween. Although this isn't necessarily specific to Halloween, the elements of Halloween enhance the experience. There were lots of pumpkin displays, hot chocolate, cider, and the element of fright.
The scariest part for me was walking through the crypt, a building with maze-like hallways. Since vampires lined the walls, you weren't quite sure if they were statues or actors. There were other times throughout the night that we encountered characters moving and still that it was difficult to tell what might happen. To sum it up, the night was the perfect mix of spookiness and fun!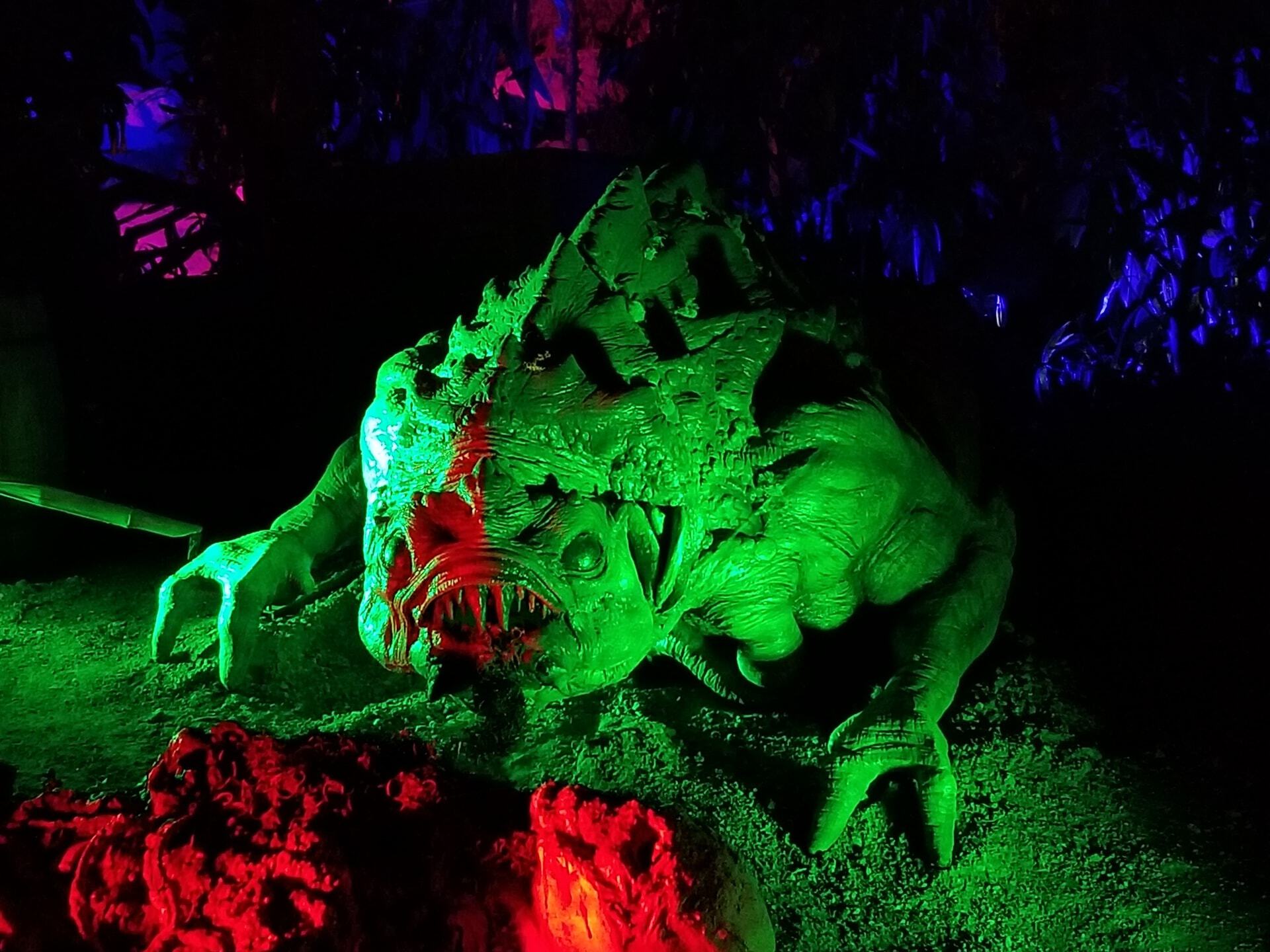 Aurora: The winter season
Aurora takes you into a world inspired by Nordic fantasy. It is described as a Dickensian wonderland and is filled with Christmas-themed characters who have entered Evermore through a new portal. Immediately, we noticed how the grounds have been transformed for the new season and how many new buildings/structures are under construction.
It's really fun for us to see how this theme park is evolving from the inside out. As I've said, the overall genre of the park really isn't my thing, but the way everything comes together is totally my interest. I love thinking about how all the elements and attention to detail come together, forming something magical.
Keith and I did try to interact with the storyline more this time. We didn't participate in any of the main quests, but talked to or observed all the main characters to get a sense of who they are and how they might be connected.
It was also fun to see other guests dressed in costume to become part of the whole experience. There was one group of guests who played the part so well that I thought they were staff as they interacted with the actual staff.
It was another great experience at Evermore, therefore, I know we will visit at least once during each season! It definitely has a little something for everyone. Other features of Aurora are ice-skating, bird and reptile shows, and numerous light displays.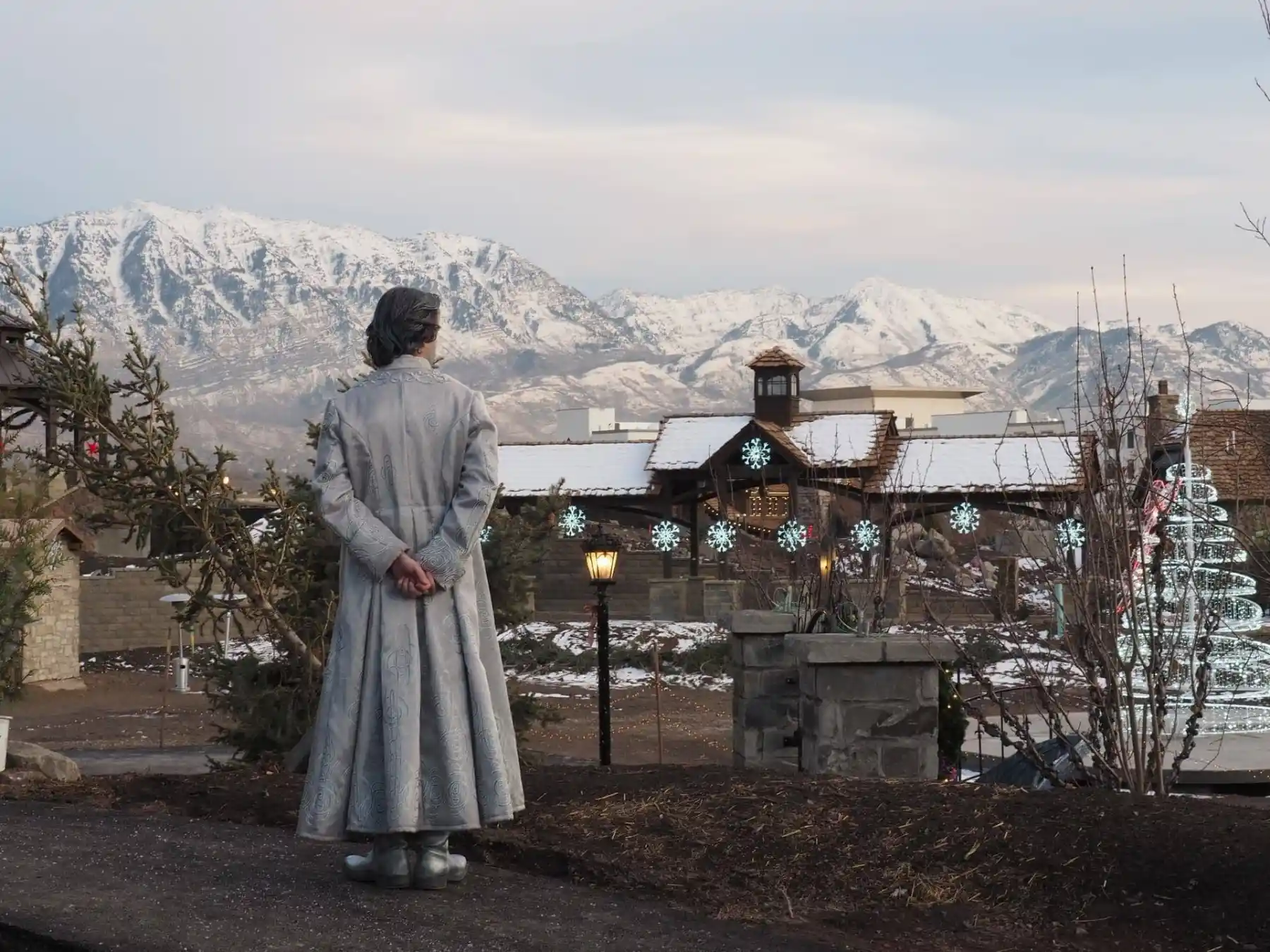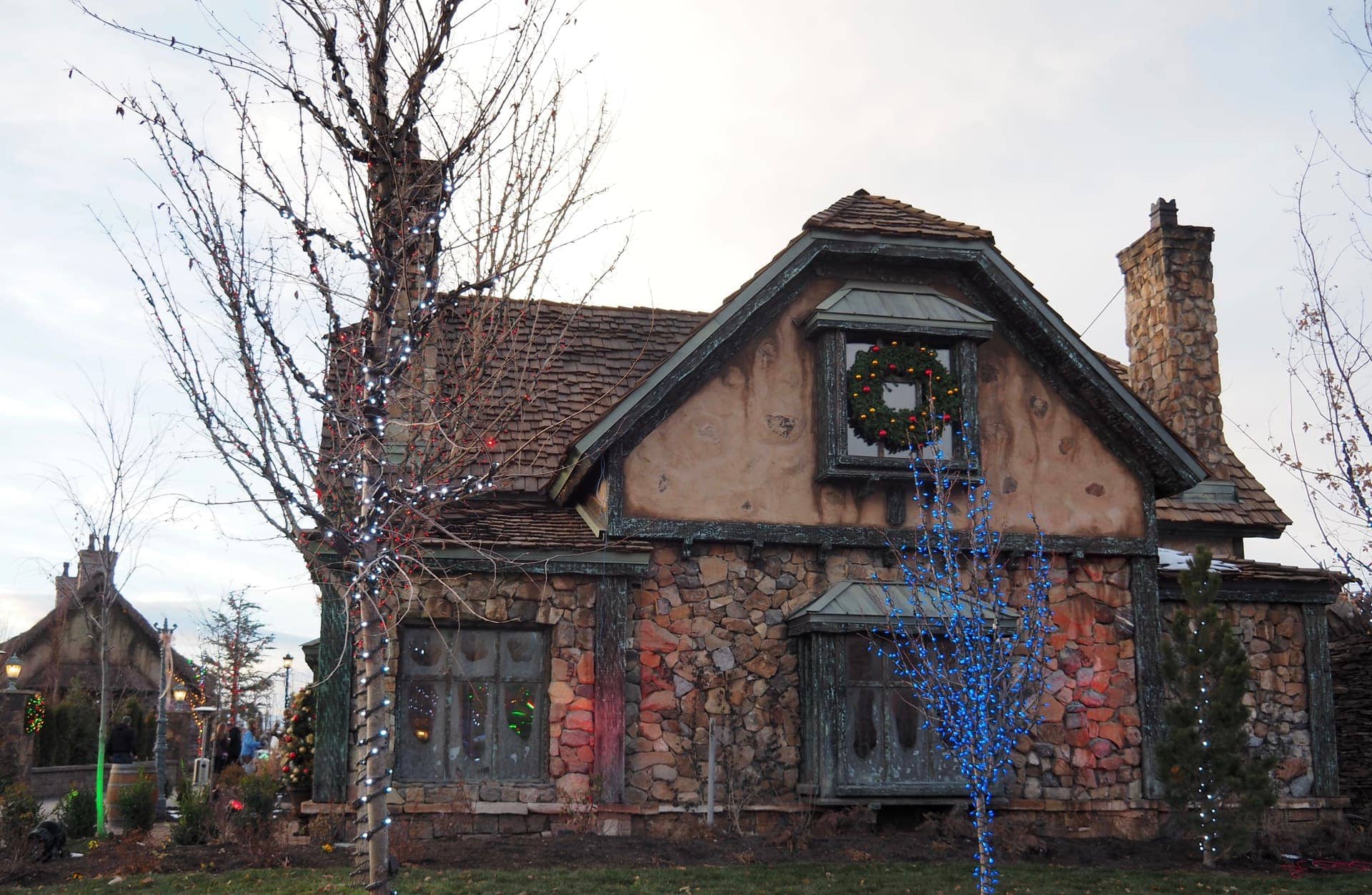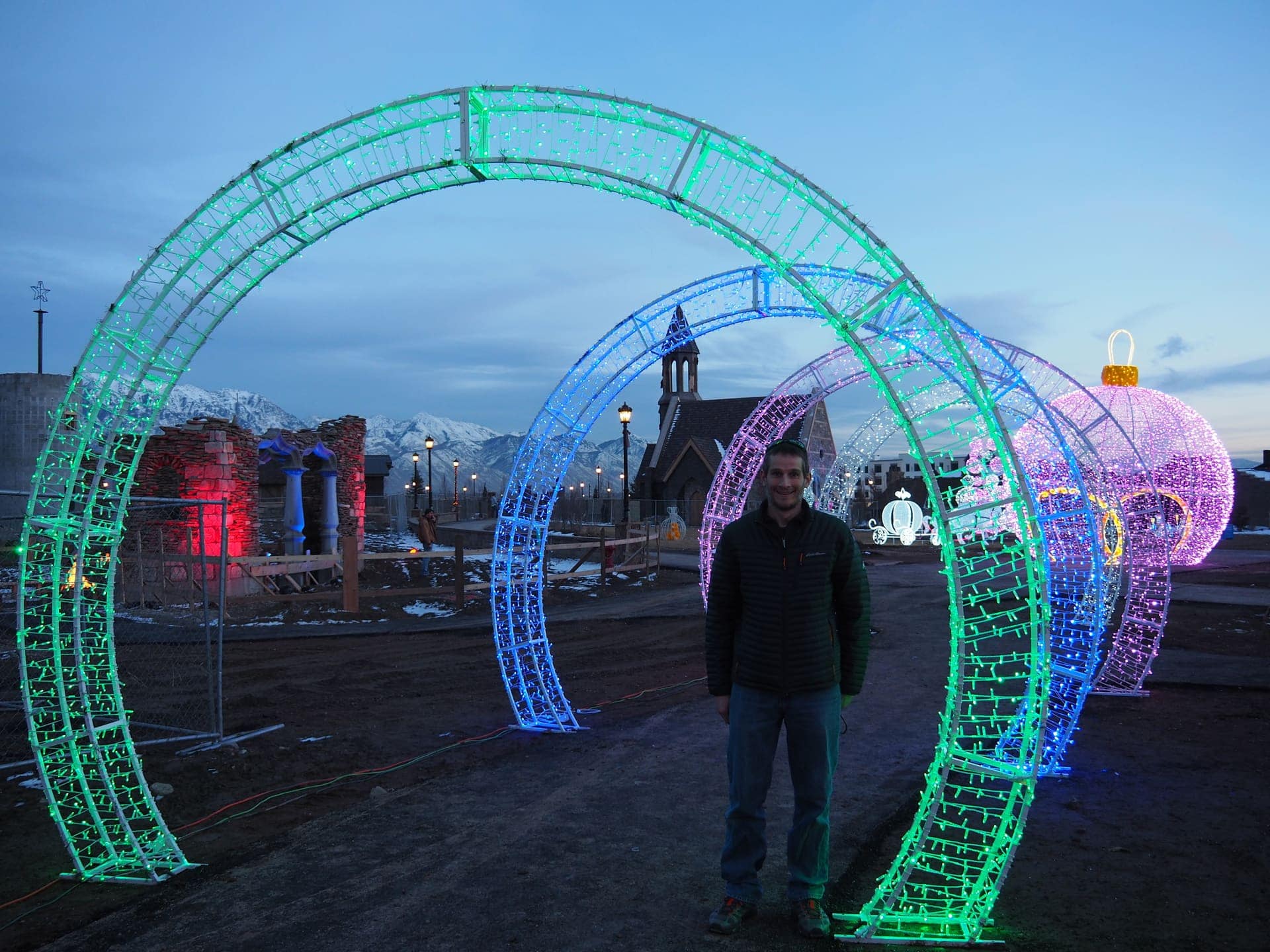 Mythos: The summer season
Mythos will be the theme for the summer of 2019. This theme will hinge on the lantern festival based on Norse mythology. I know we will visit Mythos to see how the village transforms again into something new to explore!