Fiery Furnace Hike at Arches National Park
Written by Lindsey Huster
/
3 min read
/
Last updated 9 months ago
The Fiery Furnace hike is something very unique in Arches National Park. You must have a self-guided permit or ticket for a ranger-led tour to enter this maze of sandstone. Tickets do sell out quickly so you do need to plan ahead for this hike. See the Arches National Park website for specific details.
Check out our video
More about the trail
This trail is most often described as a maze. The Fiery Furnace is almost one mile long and between 1/3 to 1/2 mile wide. This is relatively a very small space, but because of the maze of fins, you can explore for hours on end. There are small arrow markers that outline a path, but you are also encouraged to explore more within the maze. The ranger-led loop hike is about 2.5 miles.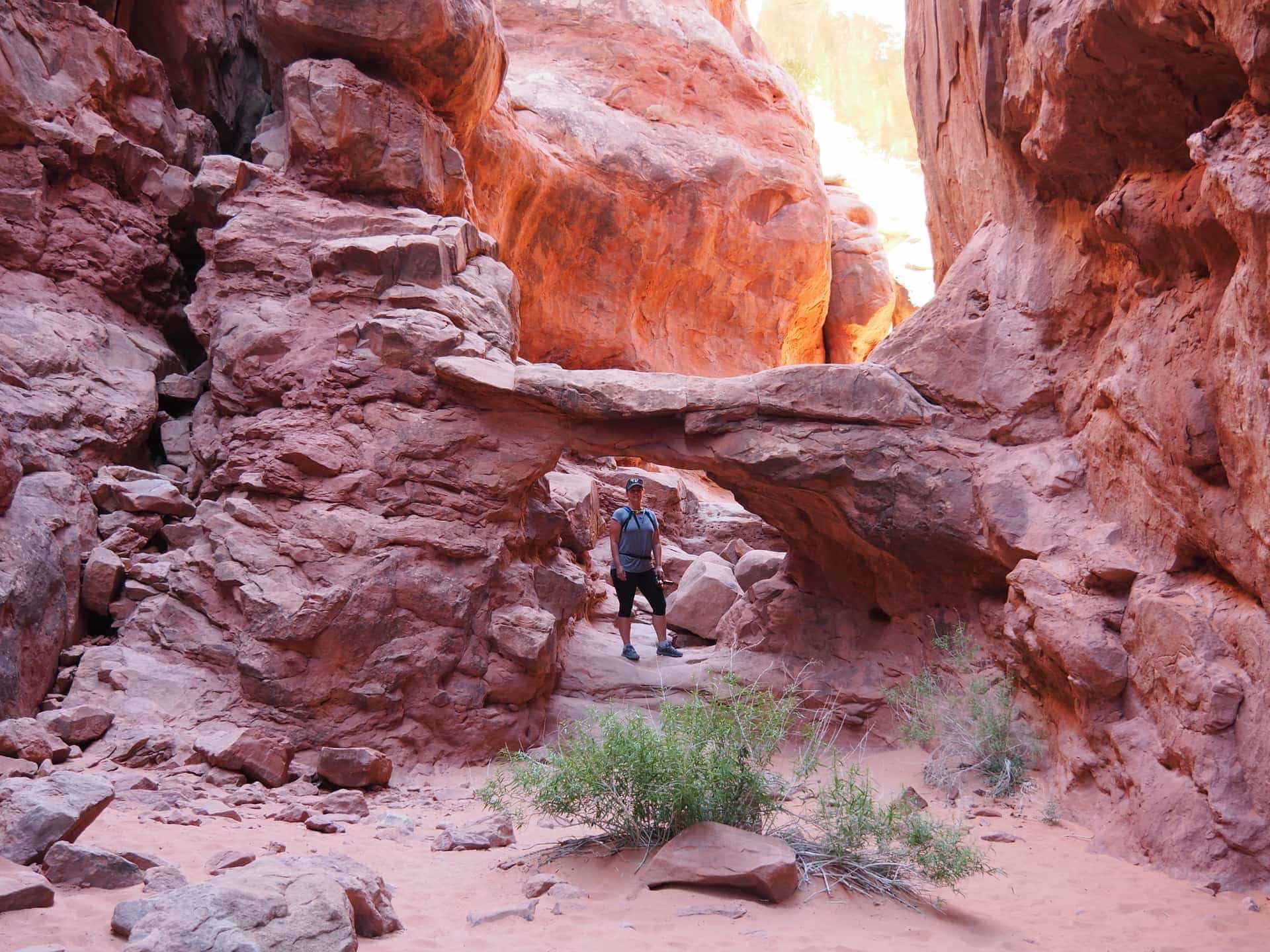 Our hike... or should I say maze experience
Since we had a self-guided permit, we went exploring and hiked about 4 miles. This hike was challenging mentally and a little physically for me, not in distance, but in climbing. As I reflect now, it wasn't that bad, but when I do something for the first time I get overwhelmed with not knowing what else (in difficulty) lies ahead.  It also really got to me when we were "lost."
We started by wandering around and it was so fun to explore these little passages, but eventually, we veered off the path so much and were lost within the maze for quite a while. The path includes climbing over boulders, squeezing through narrow passages, and even "spider crawling" so it was hard to determine the path at times. I think we made it much harder than it needed to be, but this was our first time in the Fiery Furnace so it was hard to know what to expect.
There was one particular moment where we had what looked like three choices for a path, we tried each one and determined none of them was the route. This became frustrating and tiring. We overlooked the actual path for nearly an hour, which was much easier!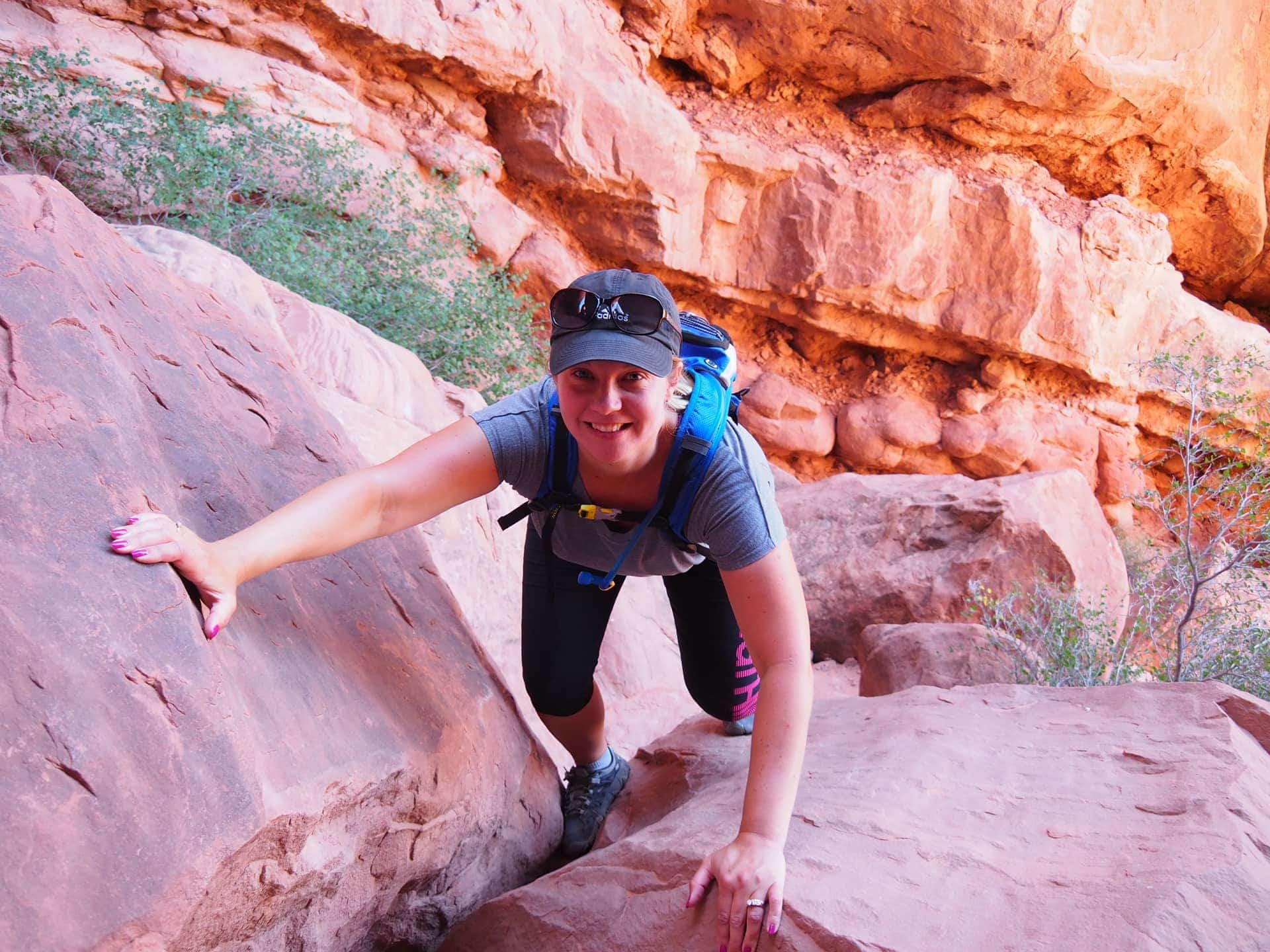 Are you up for the challenge?
Does the possibility of getting lost in a maze sound fun to you? If so and if you have some hiking experience, go for it! Get yourself a self-guided permit and go explore The Fiery Furnace. I do highly recommend this hike if you are up for a different kind of challenge. It's unlike other hikes we've done and the scenery is fantastic!
Not so sure getting lost in a maze of fins is your cup of tea? Plan accordingly and get on a ranger-led tour. You'll gain the knowledge and confidence to enter the maze again on your own.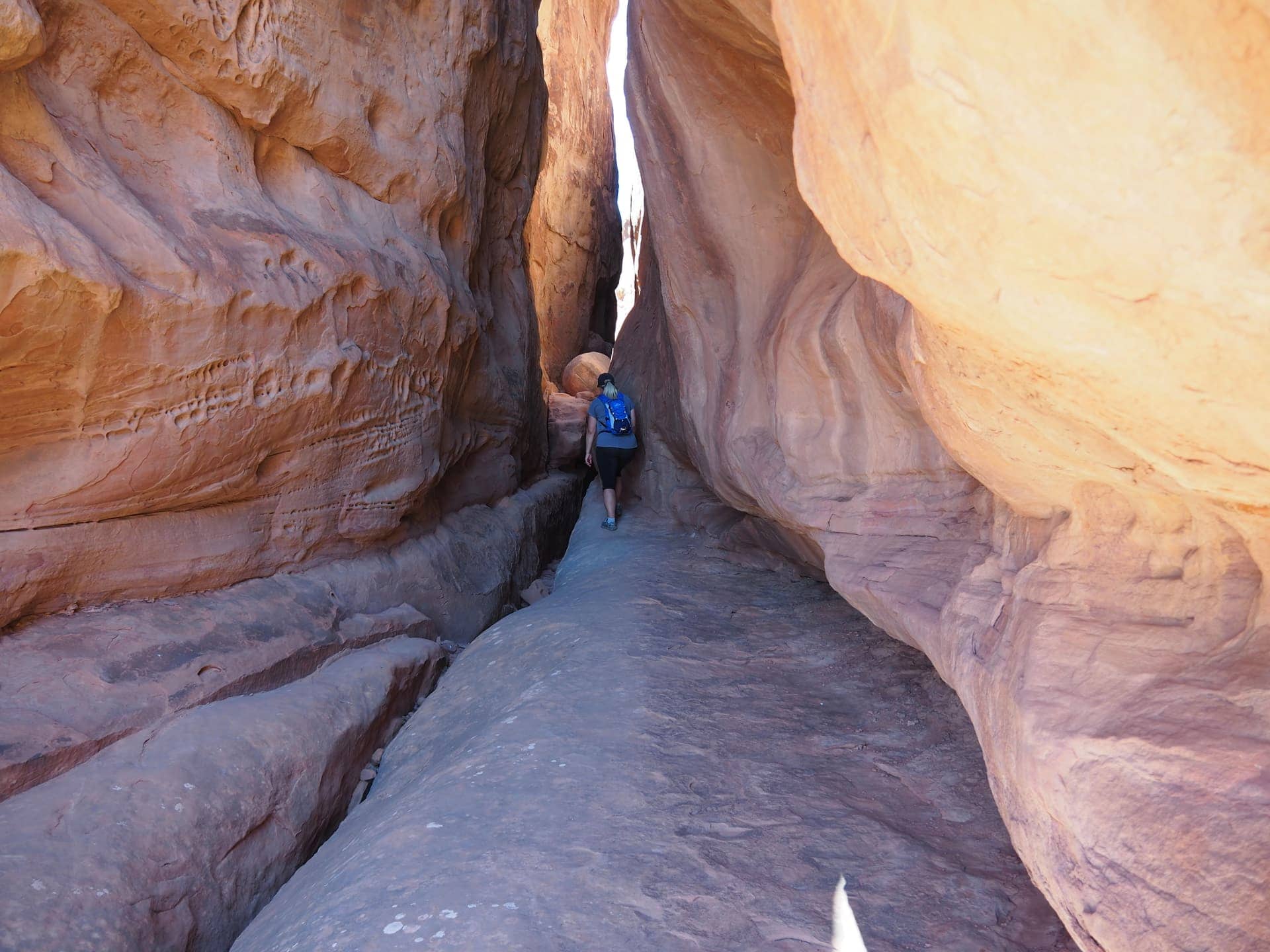 Relaxation for the night
Keith and I checked into the River Canyon Lodge, showered off the dirt, and hit the pool for an hour. We needed some time to rest and relax before dinner. I'm the kind of person who can sit at the pool all day, Keith not so much. In fact, this was the first time all summer Keith had been in a pool… it was July 1st! We ended up walking to dinner and went to bed fairly early knowing we had already had a couple of busy days and we were just getting started. Keith and Renee would be arriving tomorrow morning and we had a busy agenda planned for the next 6 days!