Flashback to our First Visitors in Utah!
Written by Lindsey Huster
/
4 min read
/
Last updated 5 days ago
Jan and Rich would be our first visitors to Utah! Just as we were leaving Indiana we discovered Keith's aunt and uncle would be in Utah shortly after we arrived. Jan and Rich would be visiting friends in Midway, Utah so when we realized they would only be about an hour from us, we made plans to meet up.
Family in Utah
They ended up meeting us at our house and even stayed the night with us. It was so great to have family visit us so quickly. We were eager to share with them our new home and community. We'd only been in Utah less than 3 weeks so things were still very new to us. We shared with them Pleasant Grove, Bridal Veil Falls, and Sundance Mountain Resort.
The next day they went to Midway to stay with friends and we actually met back up in Park City for a hike with the group a day later. We really enjoyed the weekend with them!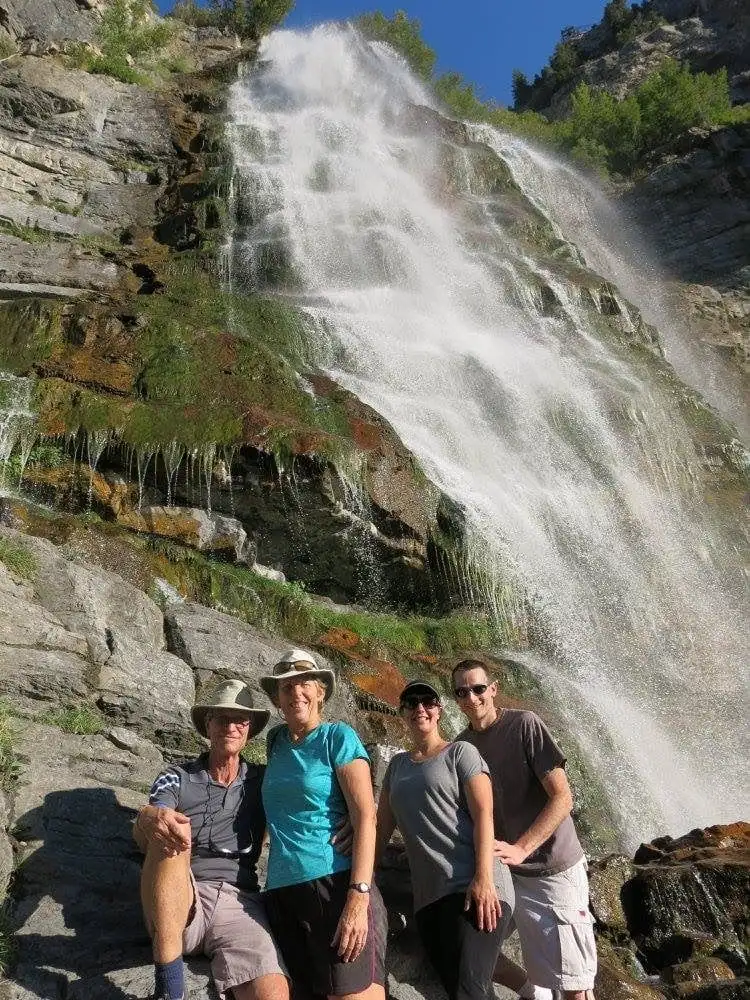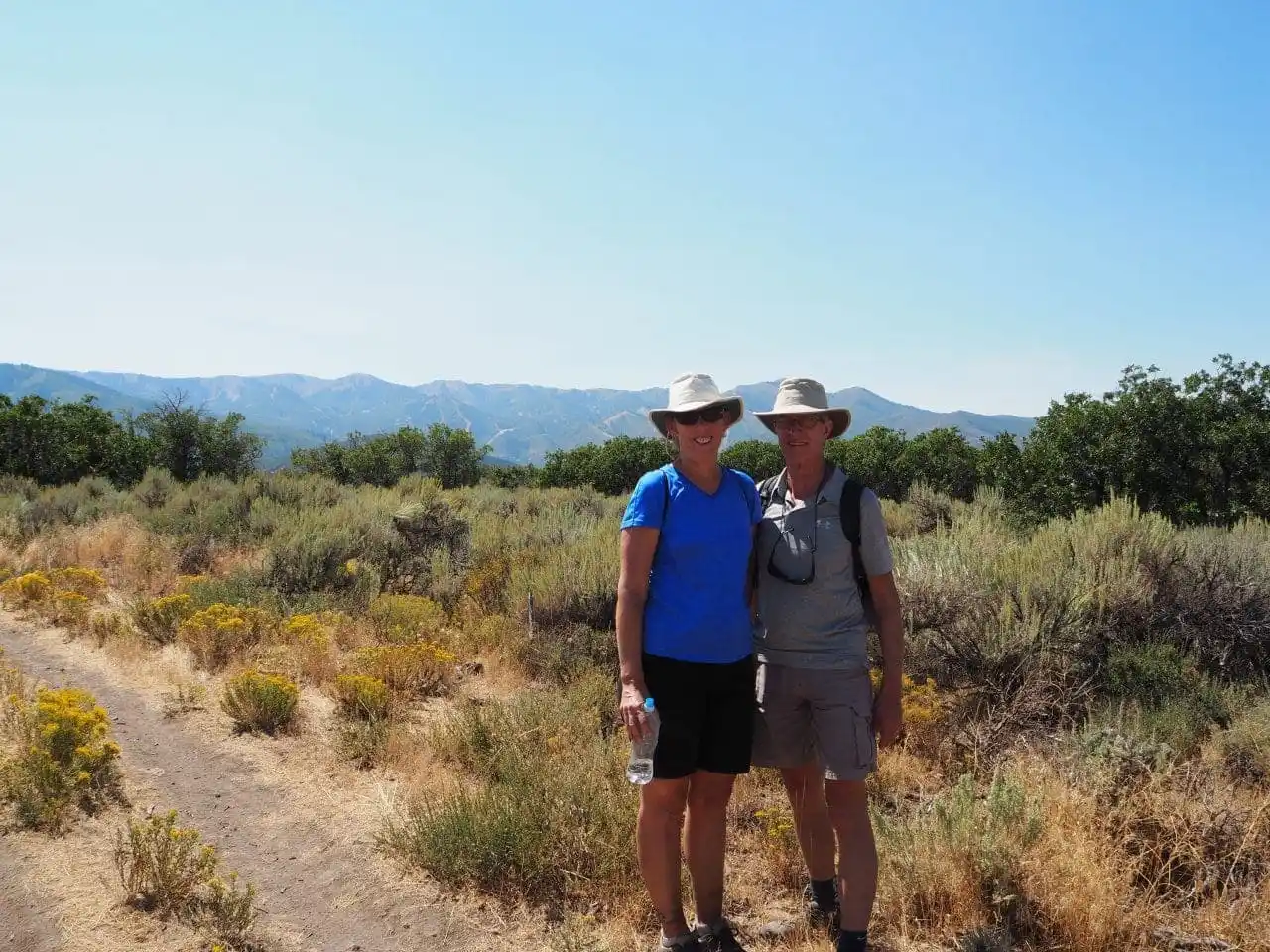 A special couple
Even though Keith and I had been married for 9 years at this point, we've not had the opportunity to spend much time with Jan and Rich. They lead an amazing life, they actually live on a sailboat and travel the world!
It was a real bonding experience to finally have one-on-one time with them and get to know them better. We enjoyed talking about travel and the unique experiences gained by visiting new places. You can check out their website, Slip Away.
Jan and Rich, our home is always open and we hope you'll visit again!
Another Visitor, Thea!
I was ecstatic when my dear friend, Thea, planned to visit us for 9 days!! Thea has known me my entire life, she's definitely family. We've spent a ton of time together as she was my babysitter from the time I was 6 months old until I was about 13 years old. As I grew up, she continued to be a special person to me and as an adult, we've grown even closer. She's been a part of my life, my entire life!
Utah Valley
Thea arrived in Salt Lake City on November 3, 2016, and I was beyond excited to pick her up from the airport. I was so thrilled that I was in the wrong place waiting for her! Once we got that worked out, we headed to the townhouse to get her settled in.
We weren't at the townhouse long and we were off to explore! We stopped at Utah Lake for some pictures and then visited one of the oldest retail shops in Provo, Heindselman's Yarn, Needlework, and Gifts. Next, we checked out Blickenstaff's toy and candy shop, etc. It was so much fun to show Thea around and see what she thought of Utah Valley.
On Friday we took Lexi to a vet appointment and then headed to Highland Glen Park. Keith and I recently found this park, the paved path around the pond is great for a walk and the view of the mountains is awesome! I knew she'd be impressed.
Later that night we also visited Sundance Mountain Resort and Bridal Veil Falls. Exploring Provo Canyon is a must when visiting our area. The landscape is beautiful and it's so close to our home!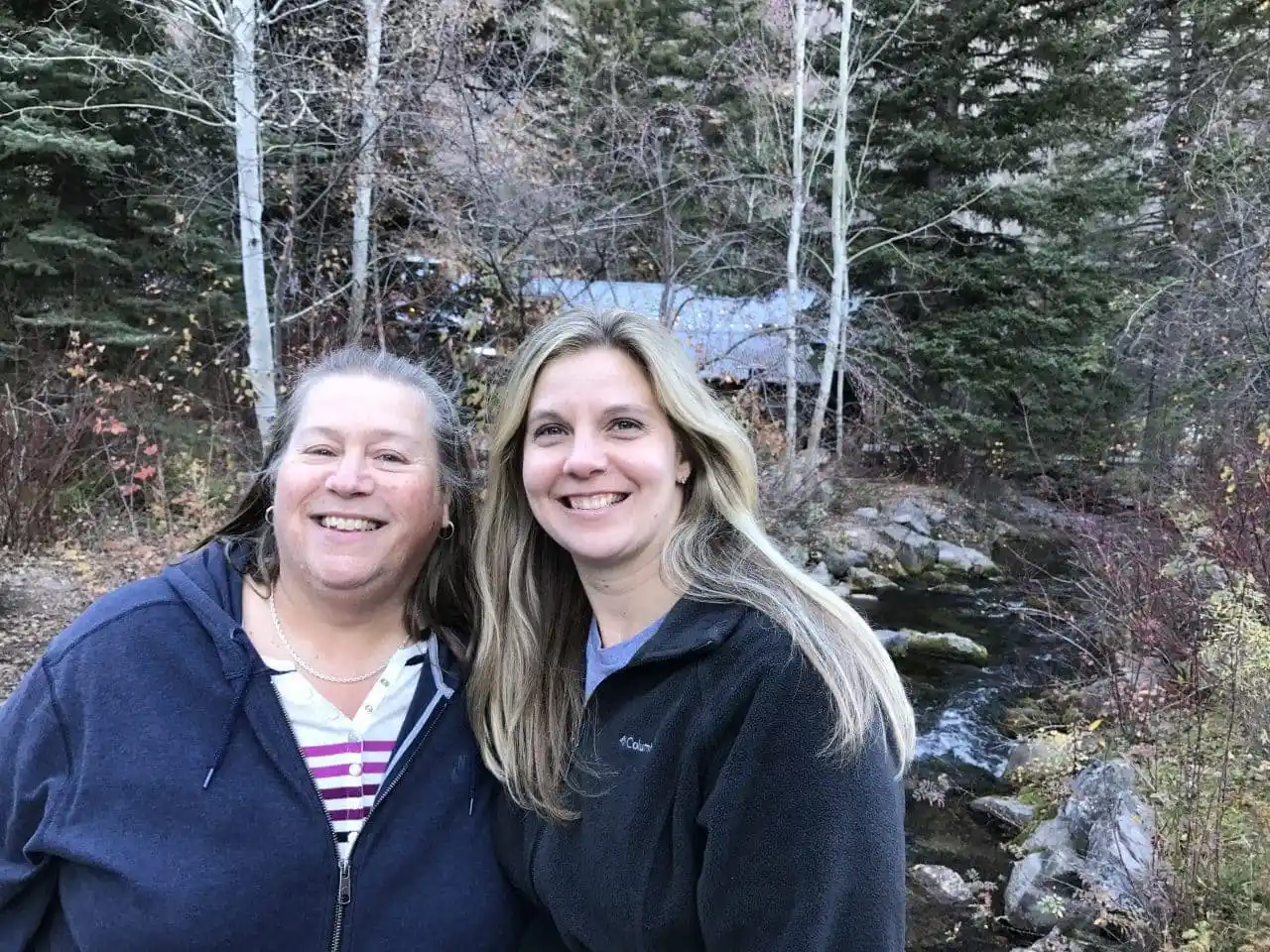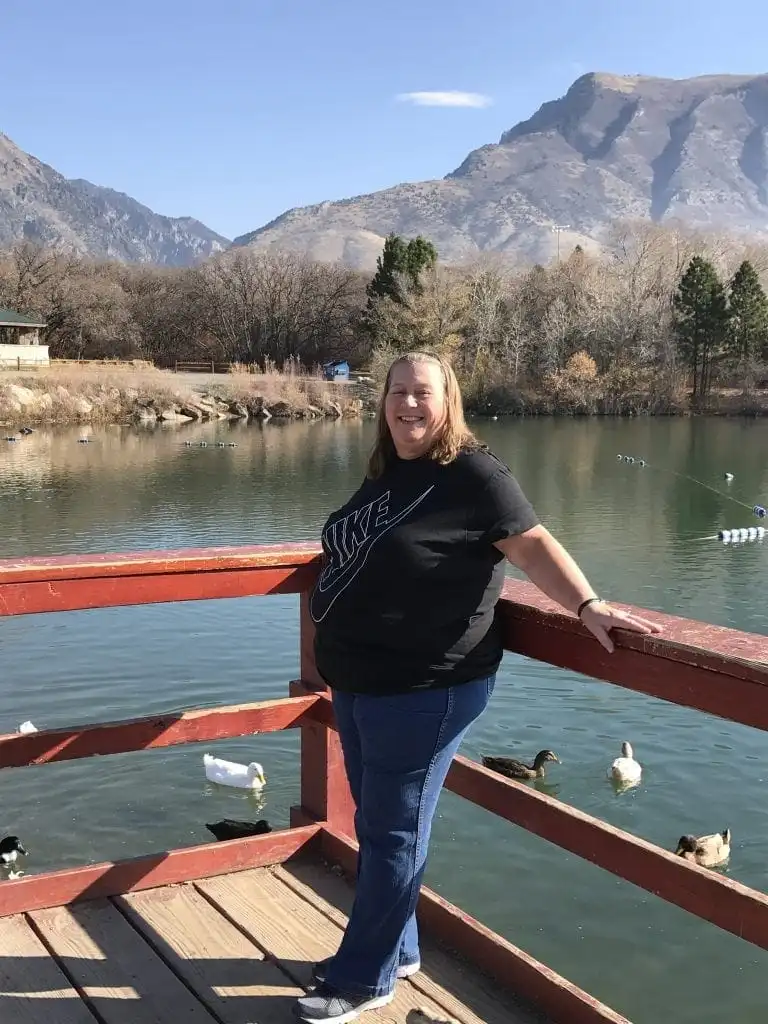 Much More from Thea's Visit
Look for another post tomorrow! We saw so much with Thea… here's a sneak peek!