Highlights From Our Hometown in Utah
Written by Lindsey Huster
/
4 min read
/
Last updated 9 months ago
Keith and I pretty much have a full-day tour planned for visitors now.
Hometown tour
The tour consists of highlights along the Wasatch Mountains, through several canyons to see the ski resorts, driving over Guardsman's Pass to Park City, and exploring that side of the Wasatch.
Main Street in Park City for lunch is a must followed by exploring Olympic Park. The tour then rounds the mountain to view Jordanelle and Deer Creek Reservoir, Sundance Mountain Resort, Bridal Veil Falls, etc. This then leads you into Provo, Utah for more highlights along the southern Wasatch Mountains.
I would highly recommend this route to anyone who visits Utah. It takes a whole day and is the best bang for your time, in my opinion. After that, I'd recommend visiting downtown Salt Lake City; Temple Square, City Creek Mall, etc.
Sundance Mountain Resort
We love visiting Sundance Mountain Resort last on our trip because it's a nice relaxing way to finish off the drive and somewhat of a contrast to the other ski resorts… nevermind that it happens to work out that way. 😉 Of the ski resorts, Sundance is closest to our house and smaller scale. You are immediately transported into nature and serenity falls over you. This resort is impressive, not quite as much for the skiing, but for the artistry and good food that surrounds it. Plus, the landscape is amazing! Sundance is just as fancy as it is relaxing and the way it melds together is beautiful.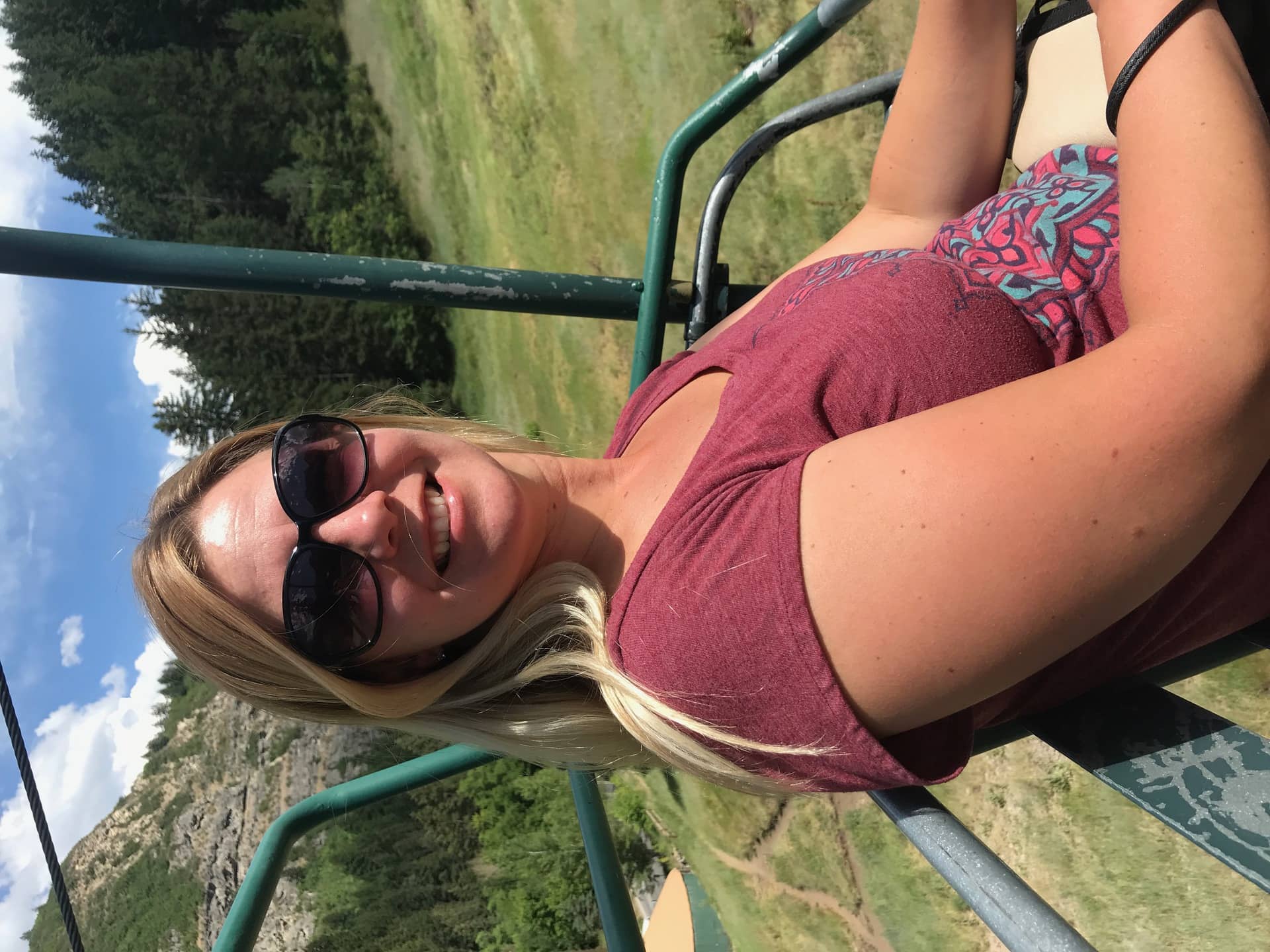 Bobsledding in the summer
While visiting Olympic Park the day before, Renee and I decided we'd like to do the bobsled. There was a wait so we decided to continue on knowing that we could come back the next day when they opened. I have to admit, I wasn't as crazy about doing this as Renee was. Not sure why. I knew it would be fun, but didn't really care if I did it or not. Boy was I surprised...  it was a blast! Something different and not quite like a rollercoaster… it really was a unique experience! We learned a little about the sport and got to experience bobsledding firsthand!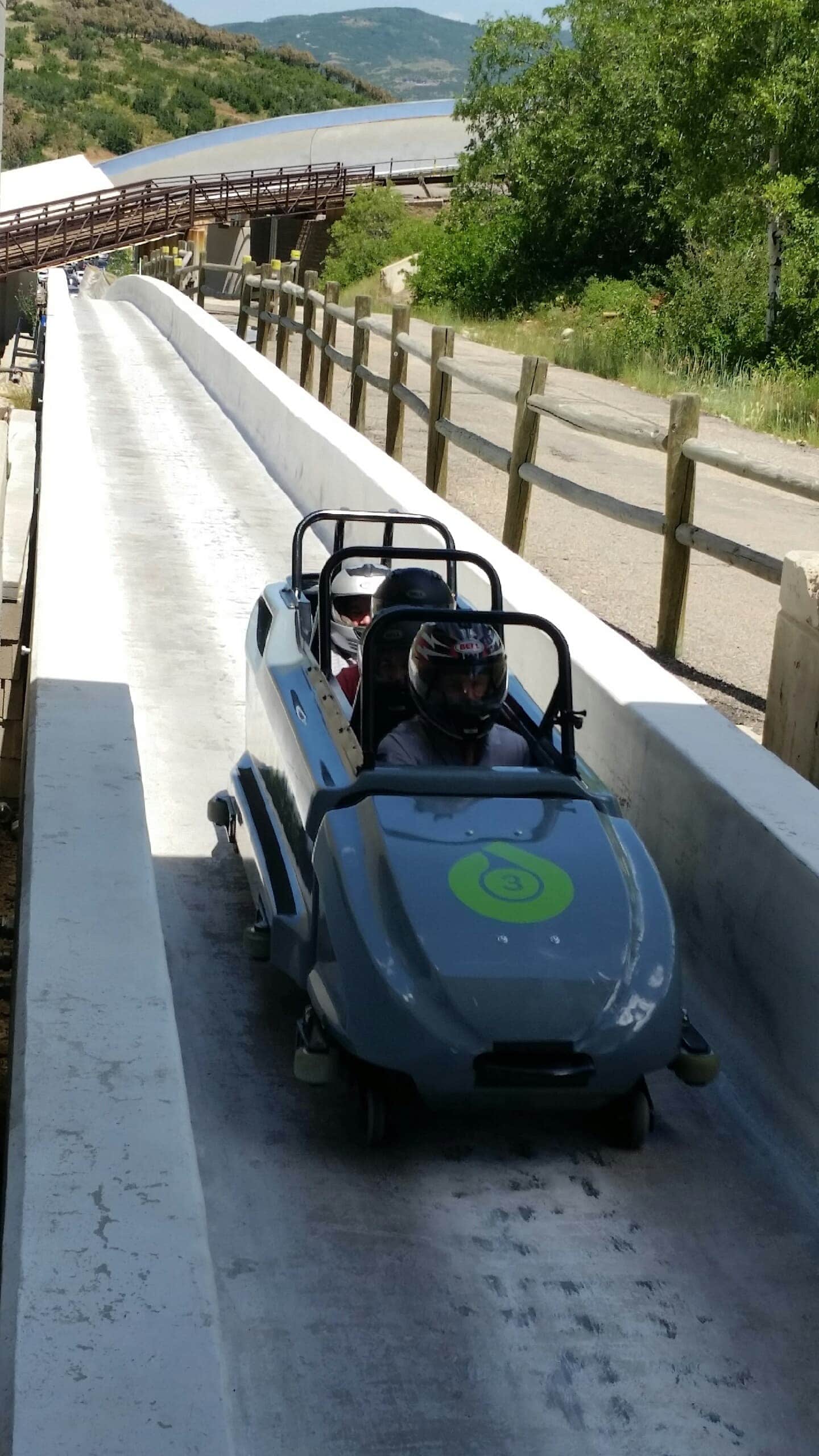 Snowbird Ski Resort
We ended our trip by heading up Little Cottonwood Canyon and exploring one of our favorite ski resorts, Snowbird. We really love all the resorts for different reasons, but this is definitely our favorite for sharing with visitors. It seems to always be open and I think it has the most activities for all seasons. There are also several restaurants, shops, etc. on the grounds.
All the summer activities were open so we walked around the resort showing Keith and Renee and then we rode the tram to the top to get another view of the mountain. Renee and I decided to ride the mountain coaster before we had a patio dinner at the Tram Club. It was the perfect way to see more of what we do and relax while spending the last day together.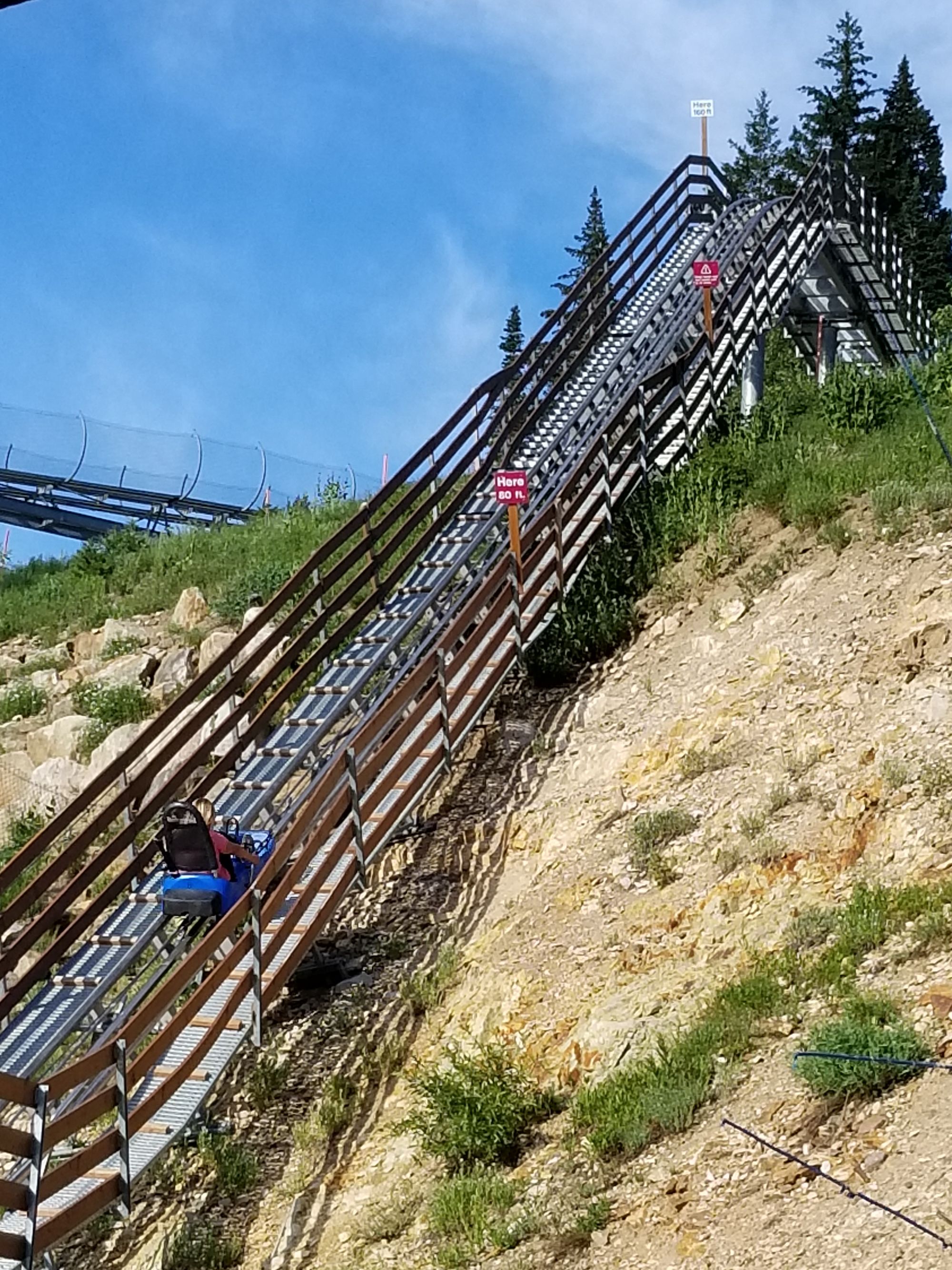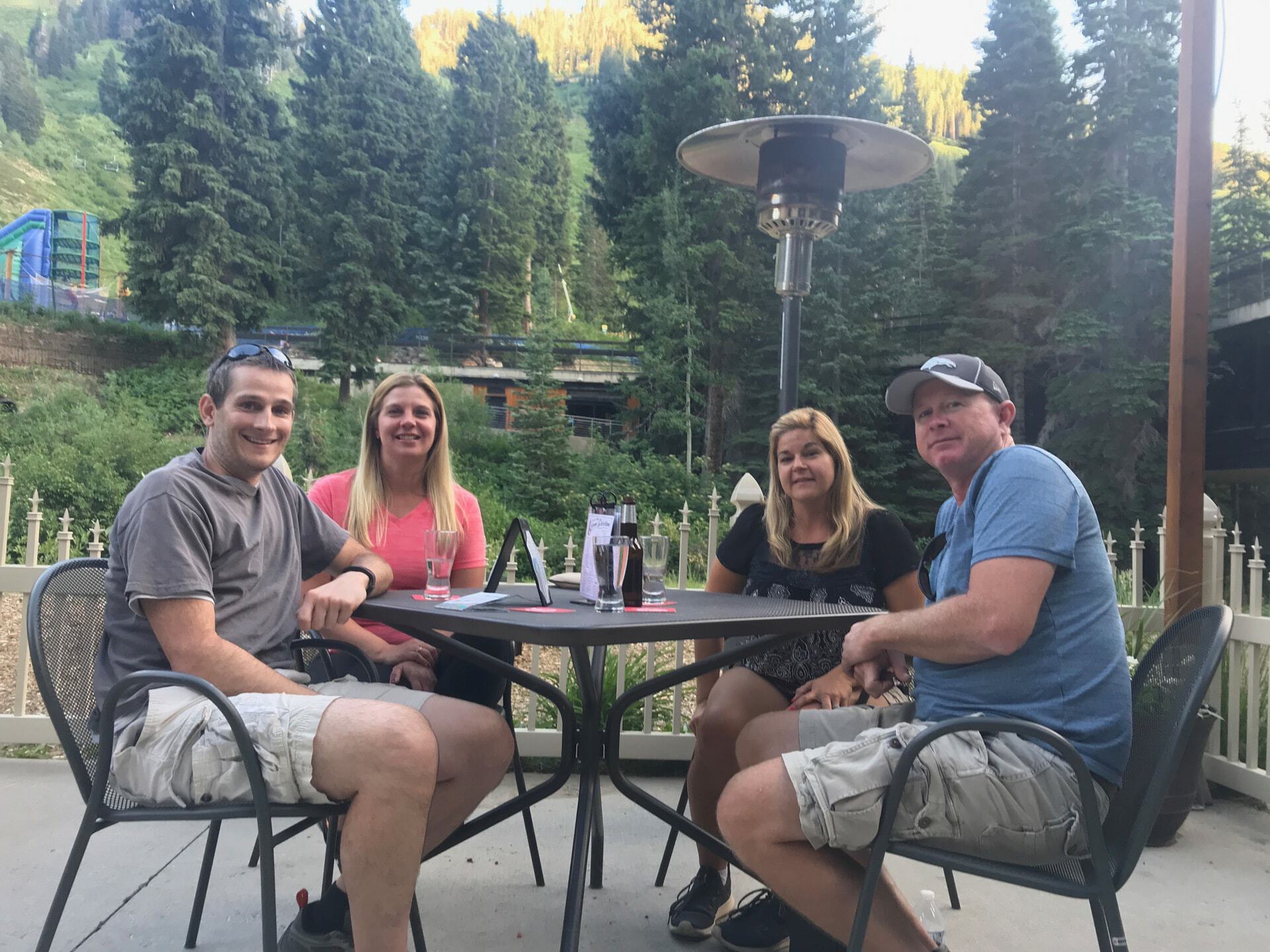 Thank you!
Thank you, Keith and Renee! We really enjoyed spending the week together! Keith and I appreciate the time and effort it took to make this trip work. We hope you'll come back for more adventures with us in the future. 🙂