Hiking the Kayenta Trail to Upper Emerald Pool
Written by Lindsey Huster
/
3 min read
/
Last updated 5 months ago
The Kayenta Trail to Upper Emerald Pool is a popular area that offers a beautiful view of Zion Canyon along with a moderate hike. You can expect it to be busy as there are several hiking options at this trail convergence. Don't let that scare you off though, you can find a private spot to sit and the flowing water helps keep the area serene.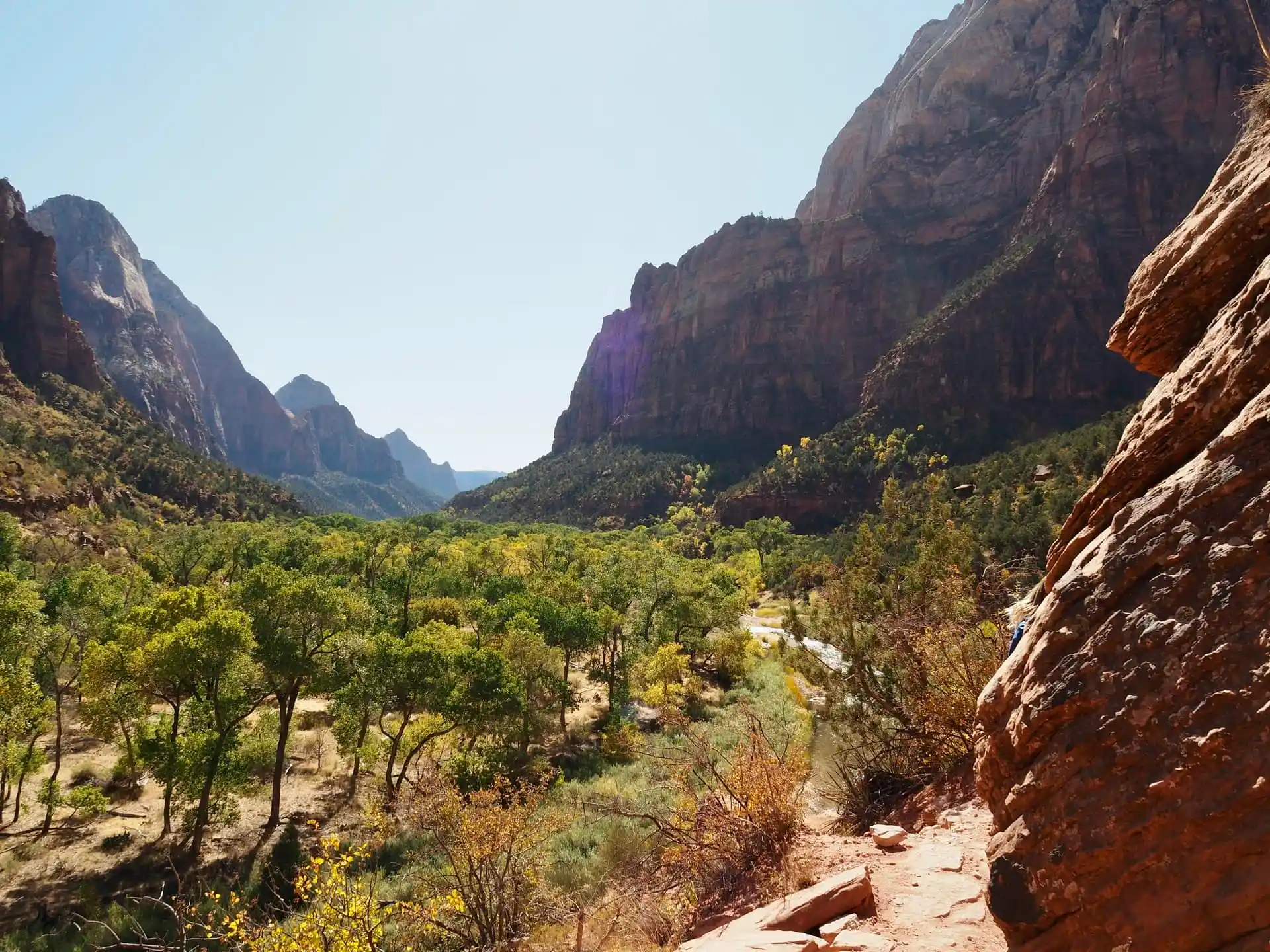 Check out our video
Quick facts about the hike
Starts at the Zion Lodge shuttle stop
Kayenta Trail 2 miles, 150 feet, 1.5 hours
Upper Emerald 1 mile, 200 feet, 1 hour
Rated as moderate
Options to go out and back or make a loop- we did out and back
Bathrooms are available at the Zion Lodge shuttle stop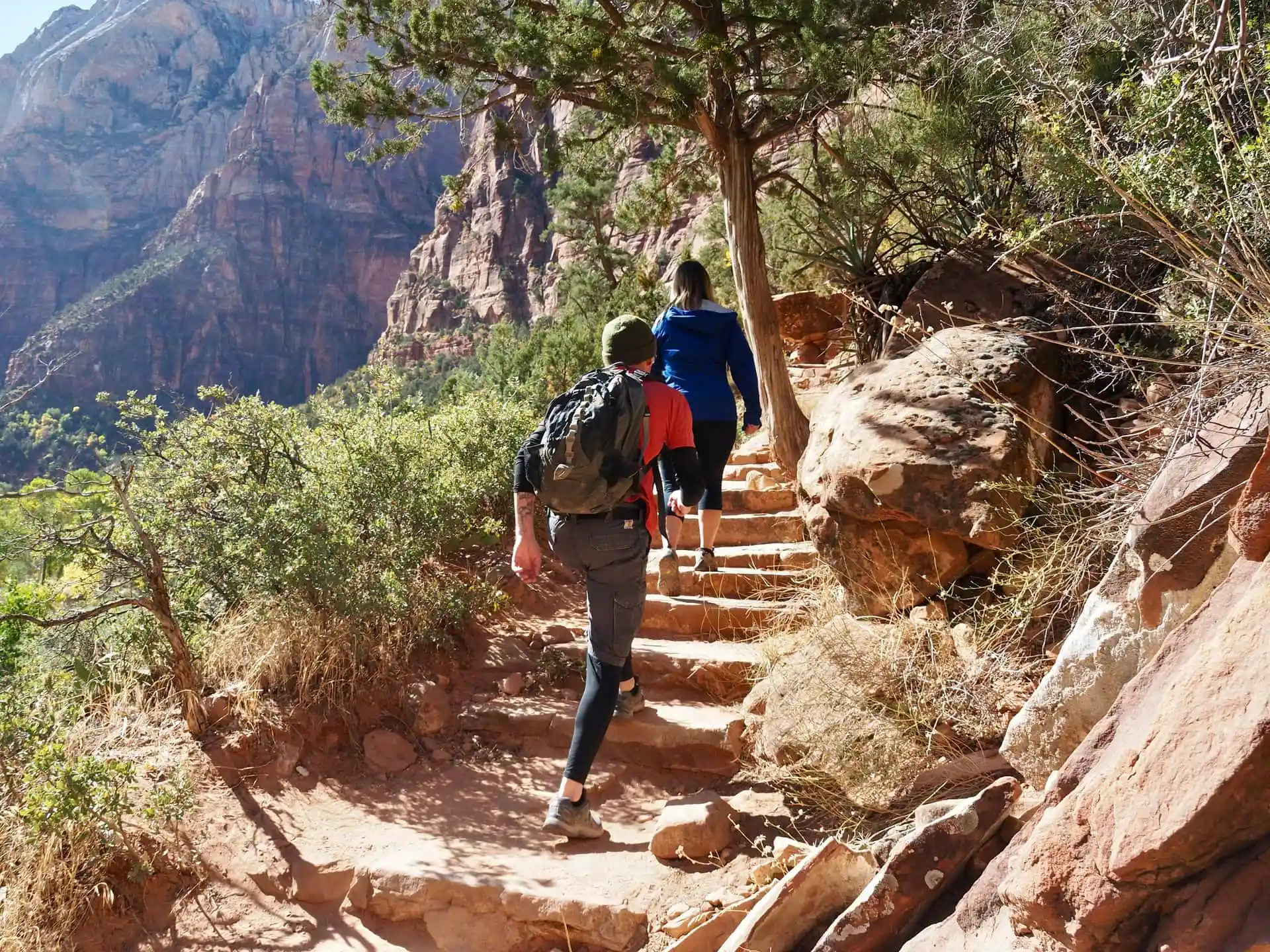 Our hike
Our friend, Randy, was visiting us on our trip to Leeds.  Randy had never been to Zion National Park so we chose to do this hike, ride the shuttle bus through the park, and then drive the Zion-Mount Carmel Highway.  This would hit some highlights of the area in one day without being rushed.
This area of the park had been damaged and parts of the trail had been closed.  We weren't really sure what to expect and honestly, it was better than I thought it would be!  We knew there wouldn't be much water since it was October, but the views of the canyon basin and towering walls gave a new perspective of the park.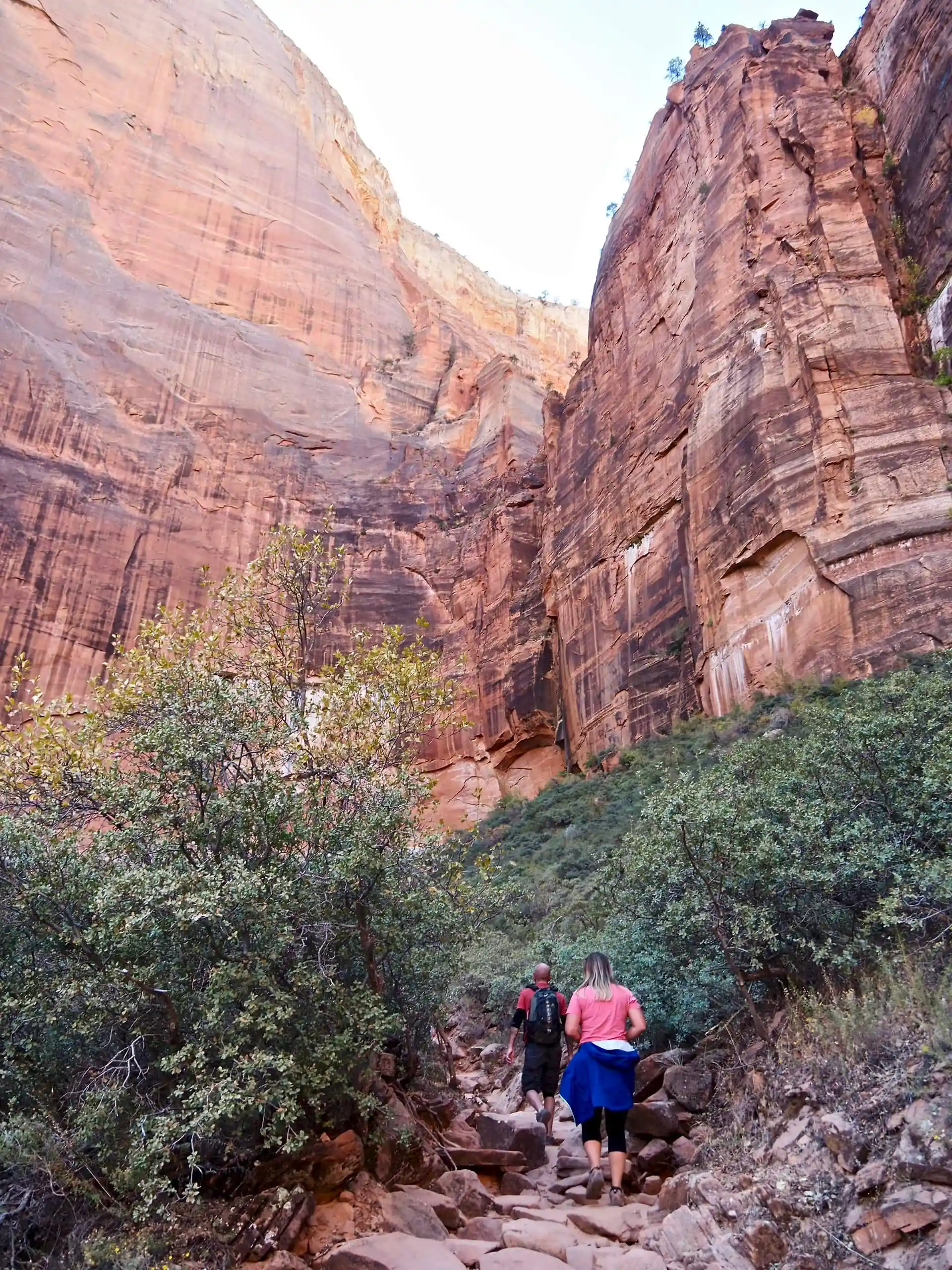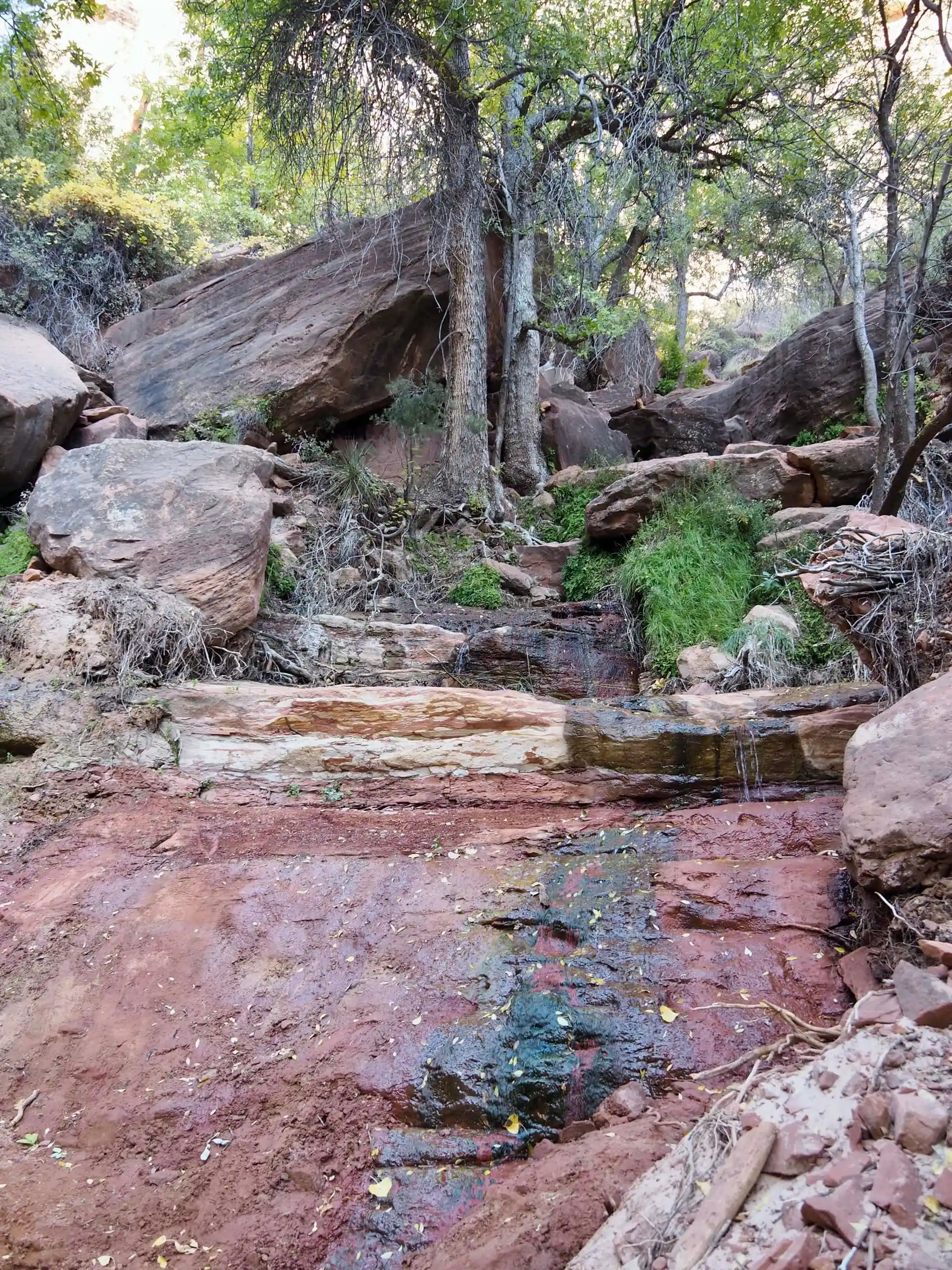 Pro tips for this hike
Pack a picnic or at least a snack.  There are plenty of places to sit, relax, and enjoy the scenery.
Expect the trail to be busy, embrace it… be friendly to those you pass along the way.
This would be a great option for those with kids.  Distance and elevation gain is optimal.  There is also limited exposure to steep drop-offs.
A great option if you are limited on time.
Have you been to Zion National Park?
Comment below and let us know which hikes you were able to explore at Zion.