Hiking to The Cinder Cone in St. George, UT
Written by Lindsey Huster
/
3 min read
/
Last updated 10 months ago
The Cinder Cone hike also referred to as Diamond Cinder Cone, is a unique experience in the St. George area. This hike is lesser known and therefore unlikely to be busy.  This hike offers yet another example of an interesting landscape in this area of Utah.
What is a cinder cone?
A cinder cone is a small volcano, usually less than 300 m tall.  They are shaped like a cone and emit cinders instead of fluid lava.  This is one of two cinder cones in Washington County, Utah.  It is part of the much larger Santa Clara Volcano.  The other cinder cone can be seen while on this hike if you look about a mile north.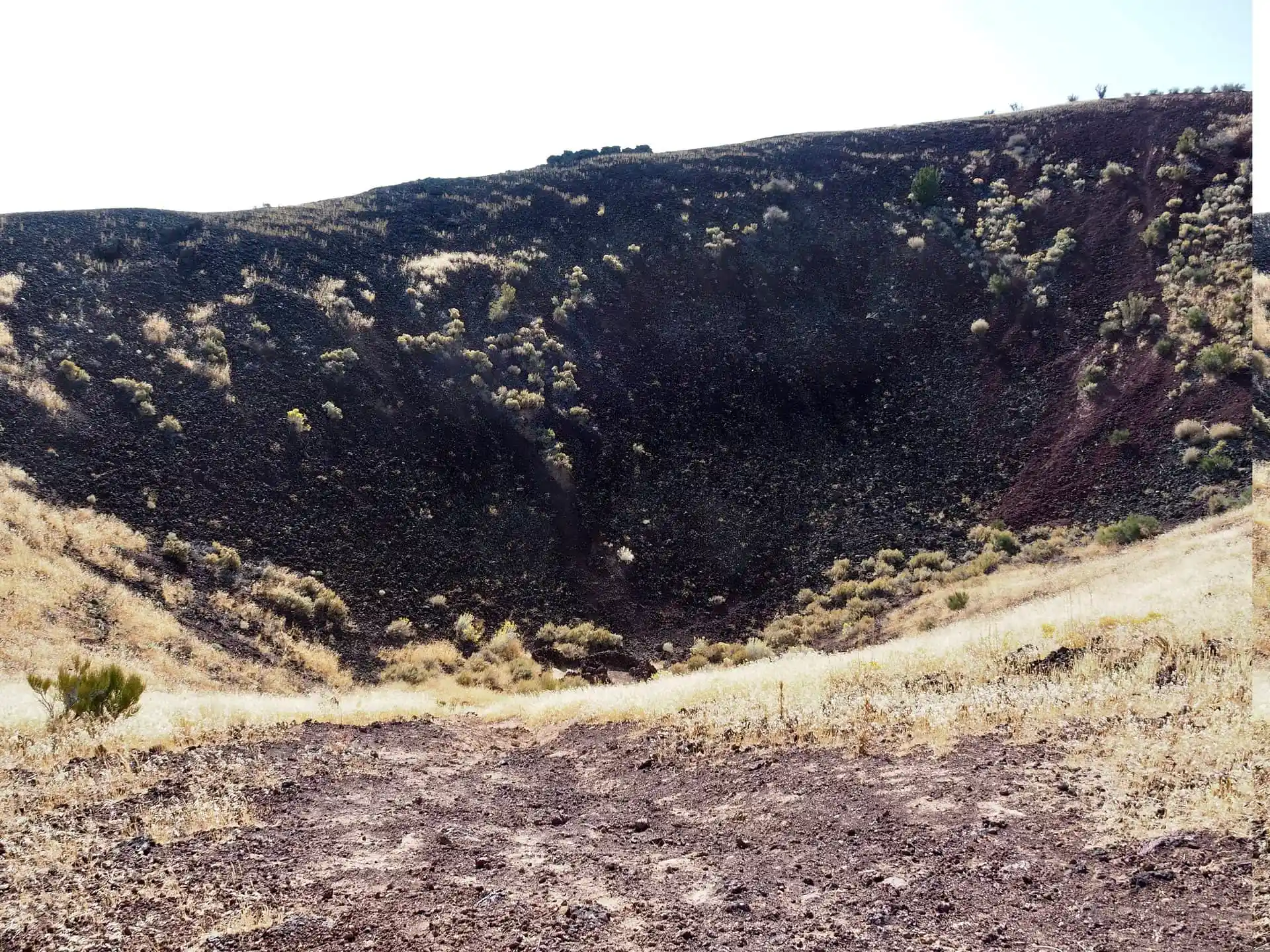 Check out our video
Quick facts about this hike
1.7 miles, out and back
Plan for about 1 hour
About a 449 ft elevation gain
Rated moderate,
NOT dog friendly
Technically part of Snow Canyon State Park, but located north of the park on Route 18.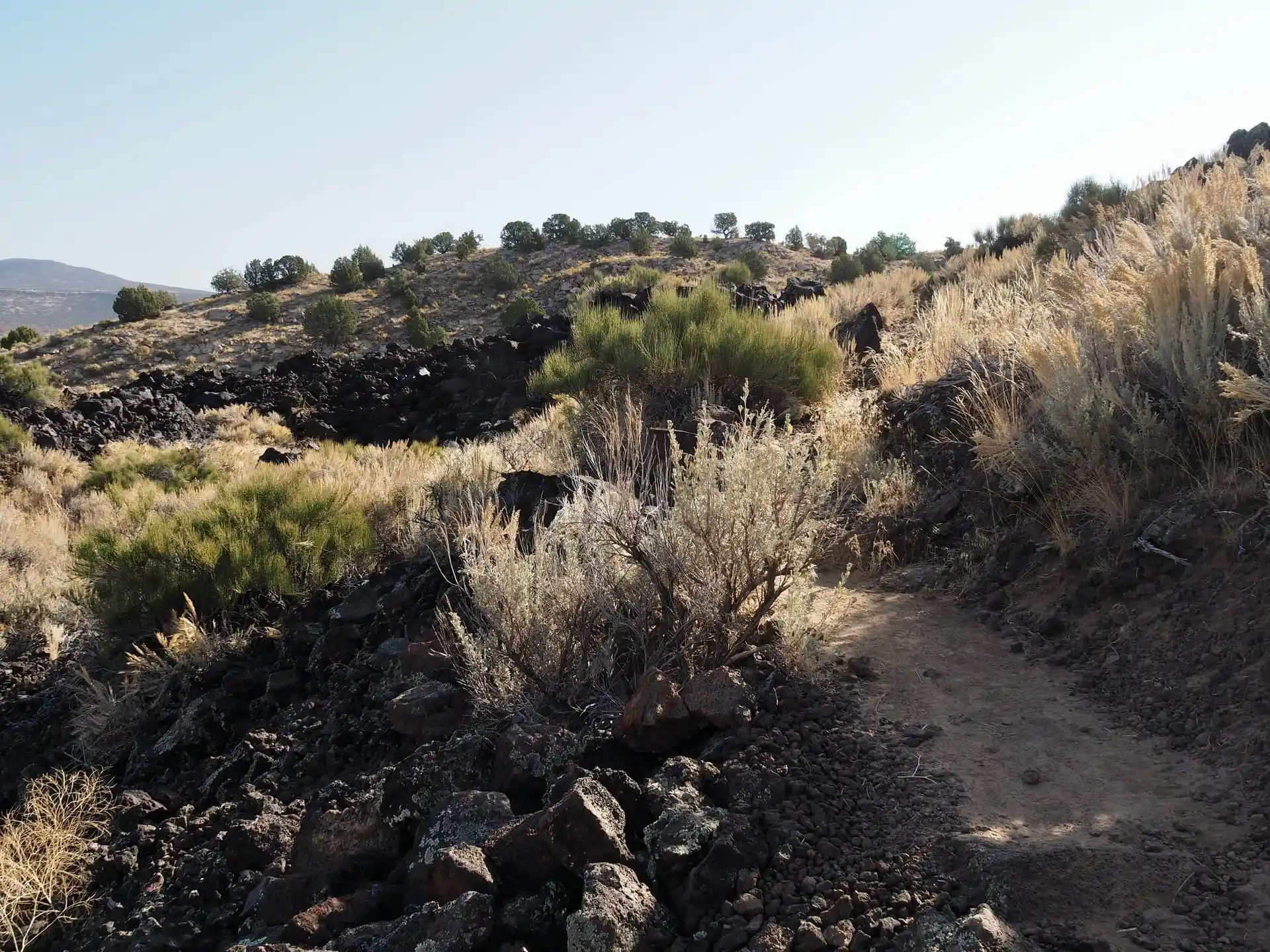 Our hike
This hike was unlike anything we'd ever done.  It was interesting to not only see the cinder cone, and walk down into it, but to see the area from this elevation.
The hike starts outside of Snow Canyon State Park, there is a pull-off that serves as the parking lot for this hike.  You'll hike around the back of the cinder cone, possibly passing onto the private property through a couple of gates.  Stay on the worn path and close the gates behind you.  Next, the trail will turn to gravel and you'll begin to climb to the top of the cinder cone.  There will be lots of loose rock so be careful and have good shoes/boots.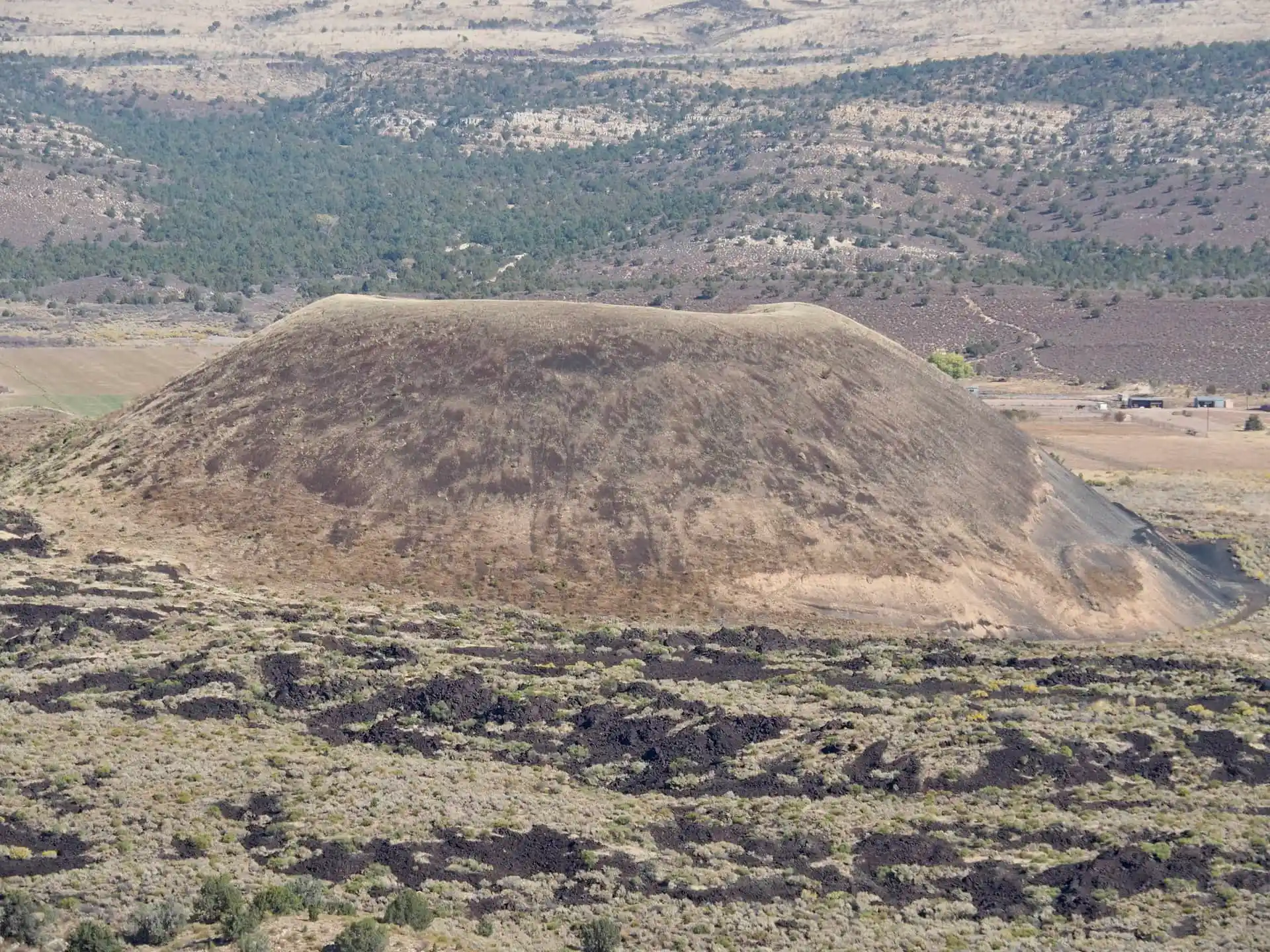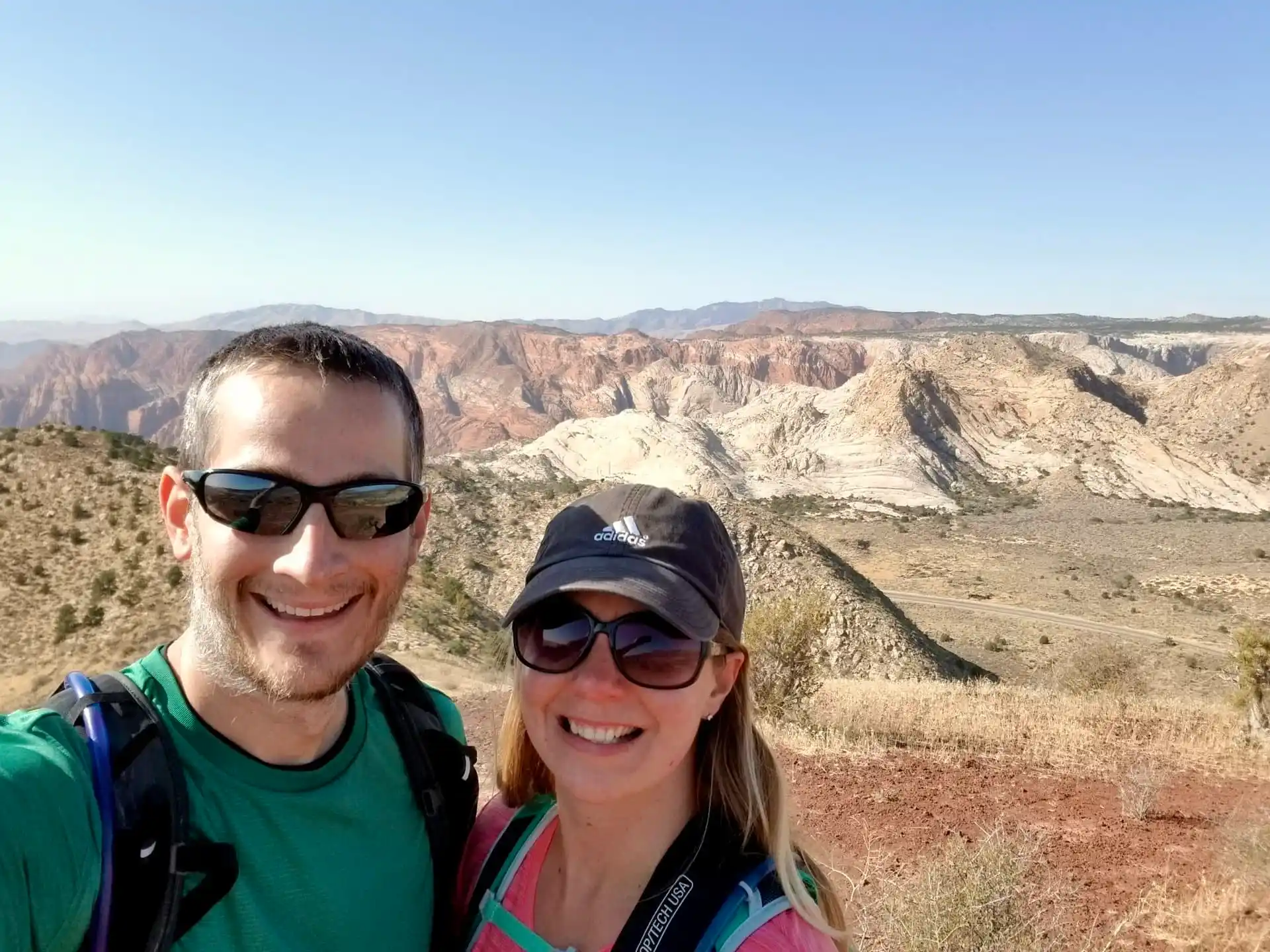 Once you reach the top, enjoy the expansive view and scenery of the area.  Then you'll begin the walk around the rim of the volcano.  Another trail will lead you down into the crater.  It's quite steep and full of slippery pebbles so once again, watch your step.  I would recommend going to the bottom if you are able to.  It's quite an experience to view the lava rocks as it's above you on the cone walls.
This hike was different hike than anything else we had done in the area and if you have the time or want to avoid the crowds at the larger attractions, you should check it out!  We also hiked to The Vortex after this hike and then headed to Veyo Pies.  It's a great mix of hiking, sightseeing, and dessert!