Kayenta Art Village and Historic St. George, Utah
Written by Lindsey Huster
/
6 min read
/
Last updated 5 days ago
Looking for a relaxing evening in St. George, Utah? We found plenty to do during an evening visiting Kayenta Art Village and Historic Downtown St. George. This gave us a chance to drive around the area a bit and see some fun local sights. These areas would become places we'd pass quite often while in the area for six weeks.
Check out our video
Kayenta Art Village
We started by driving to the outskirts of St. George to the Kayenta Art Village. It was fun to see the southwestern-style houses and landscape at the edge of town. This area is known for some beautiful upscale communities. This area offers a beautiful place to live with red rock views on one side and views of the city of St. George on the other.
The art village features several types of studios and galleries, as well as, shops with an abundance of photography, pottery, jewelry, gifts, etc. There is also a cafe, outdoor plant garden, yoga studio, art classrooms, and probably so much more that we didn't even get to see. You are not permitted to take pictures inside the buildings so that is why we only have a few pictures from outside. We met some of the owners of the shops and they were super friendly and shared with us a lot about the artists and the art (in various forms) within their studios/shops.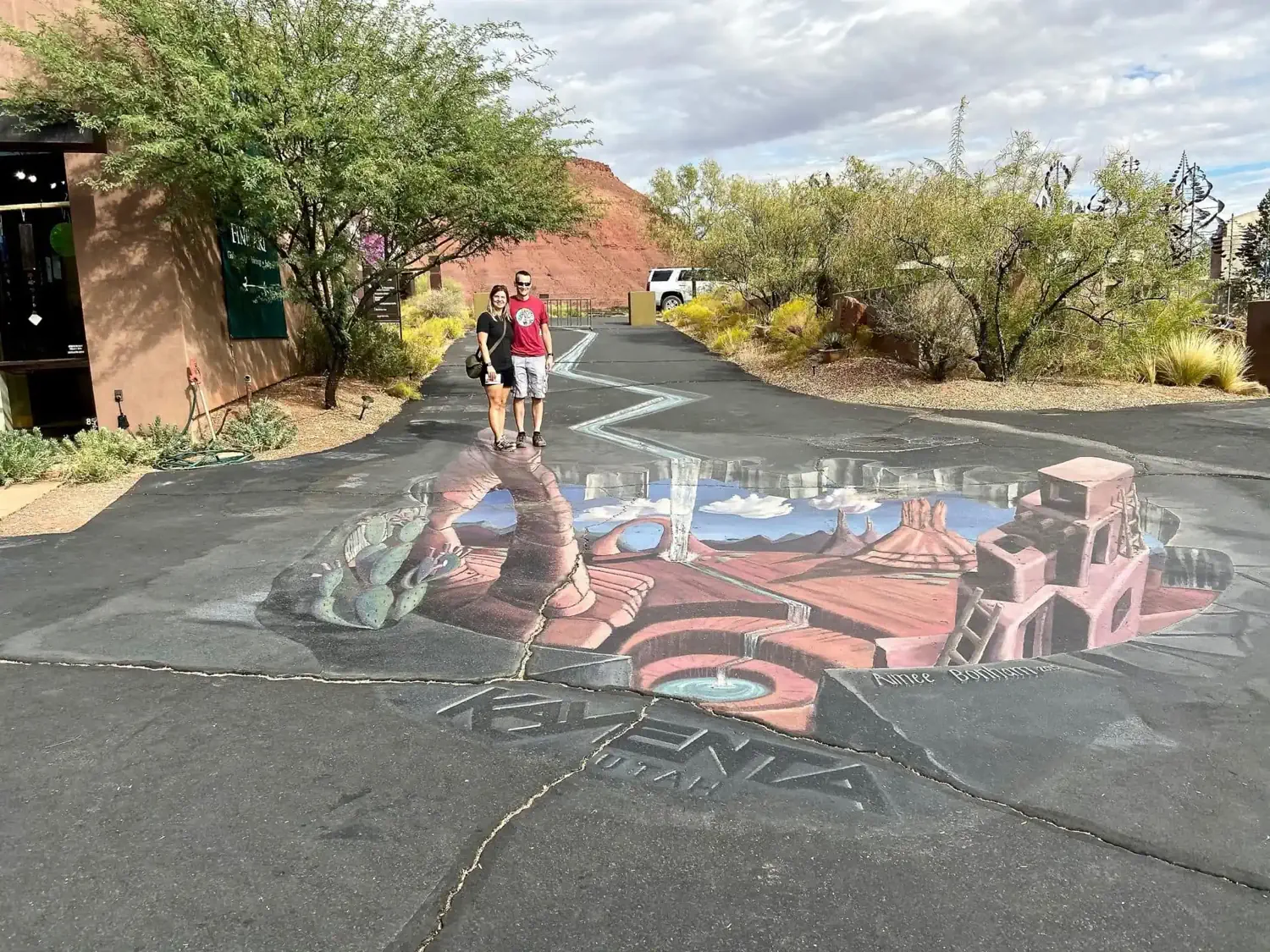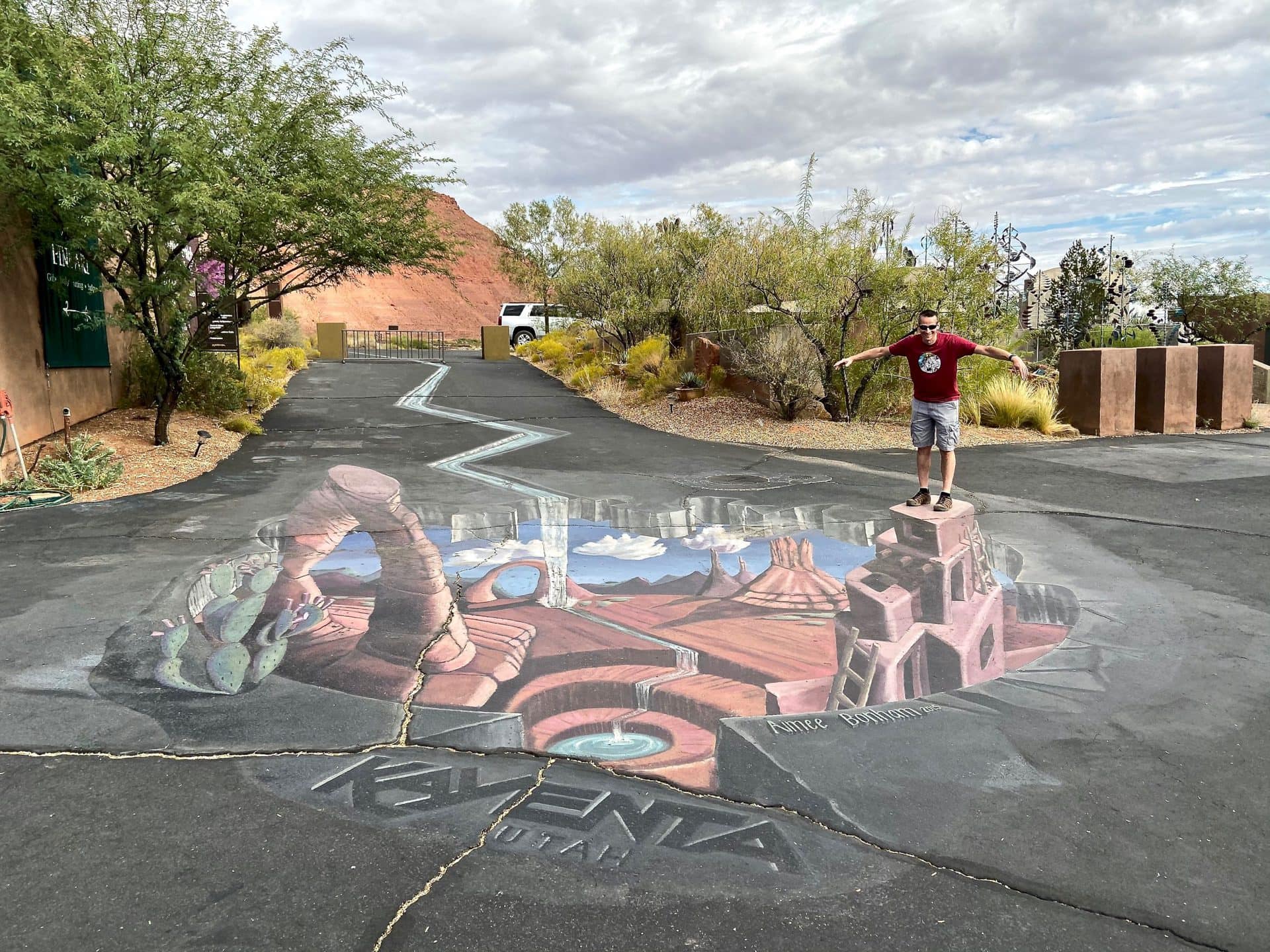 Historic downtown St. George, Utah
The historic area of St. George covers a few blocks with various restaurants, shops, a park with a splash pad, etc. By the end of the trip, we visited this area several times for dinner, ice cream, etc. On this night we had dinner, walked to the splash pad and around the park, then drove to nearby Pioneer Park to walk around and watch the sunset.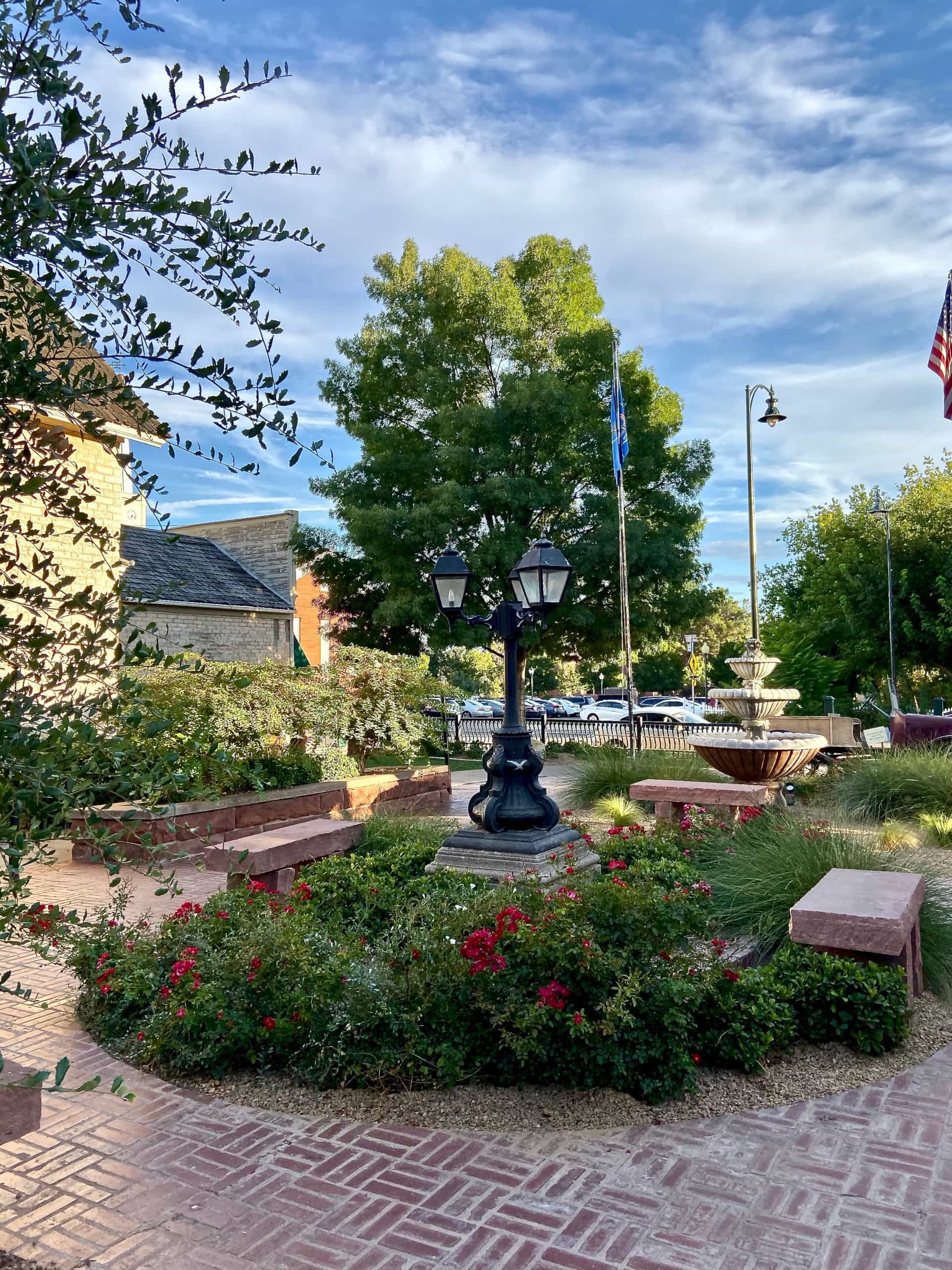 Dinner at Riggatti's Wood-Fired Pizza
First, we had an early dinner at Riggatti's Wood-Fired Pizza. This location is quite small but does offer some seating. The door was pretty busy while we ate our pizza with takeout orders. There is another larger location in nearby Hurricane.
Our pizza was really delicious and we ate way too much! I've been loving wood-fired pizza lately and this was top-notch. I like the balance of thick crust, sauce, and toppings.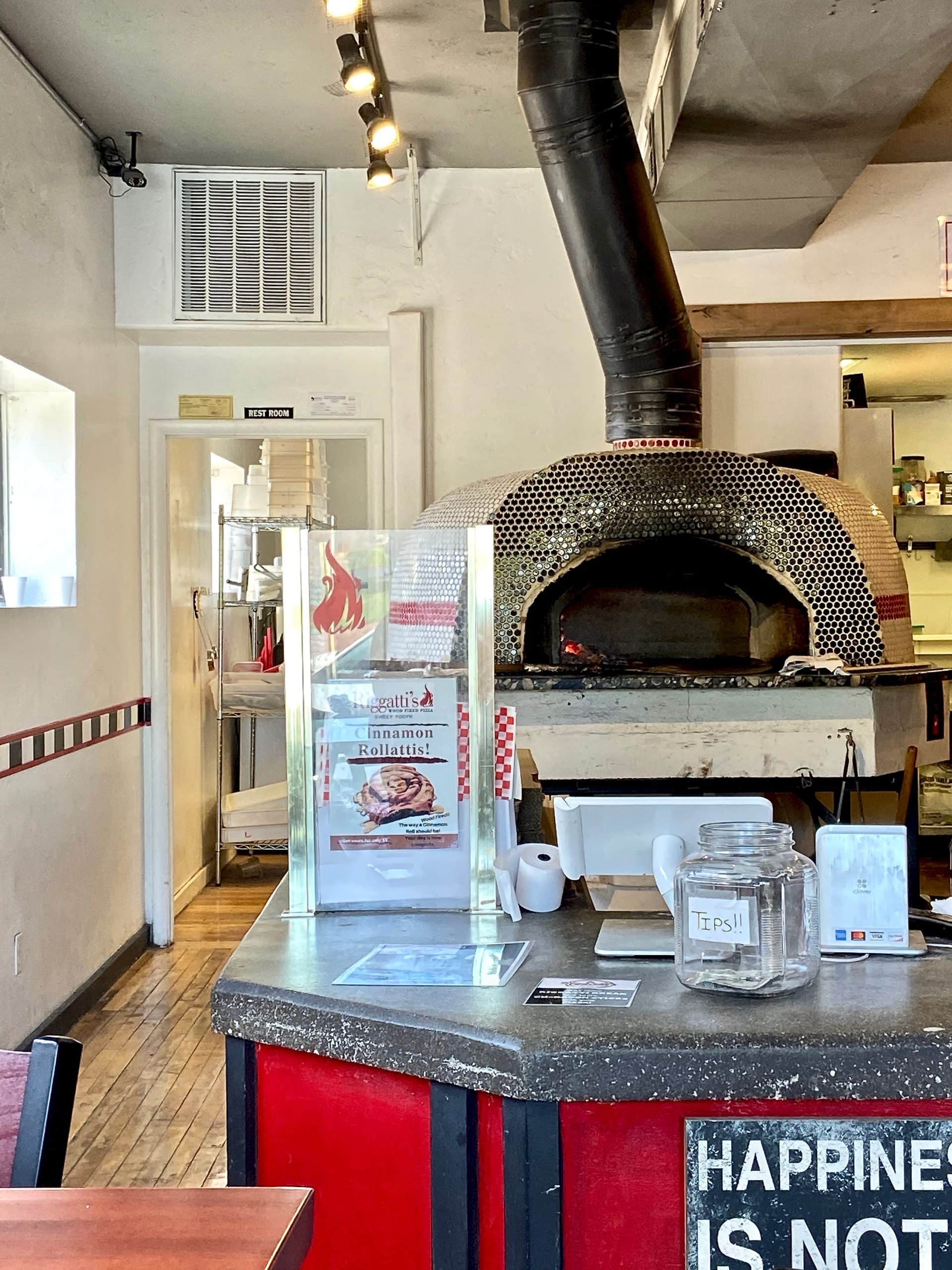 The St. George splash pad and park
Next, we headed to the splash pad and park. This area was so pretty and peaceful! We were there on a weeknight around dinner time and there really weren't many people around. The park consists of picnic tables, sculptures, a splash pad, a carousel, etc. It's a really nice place to relax, take a stroll and enjoy the park right in the middle of the historic town.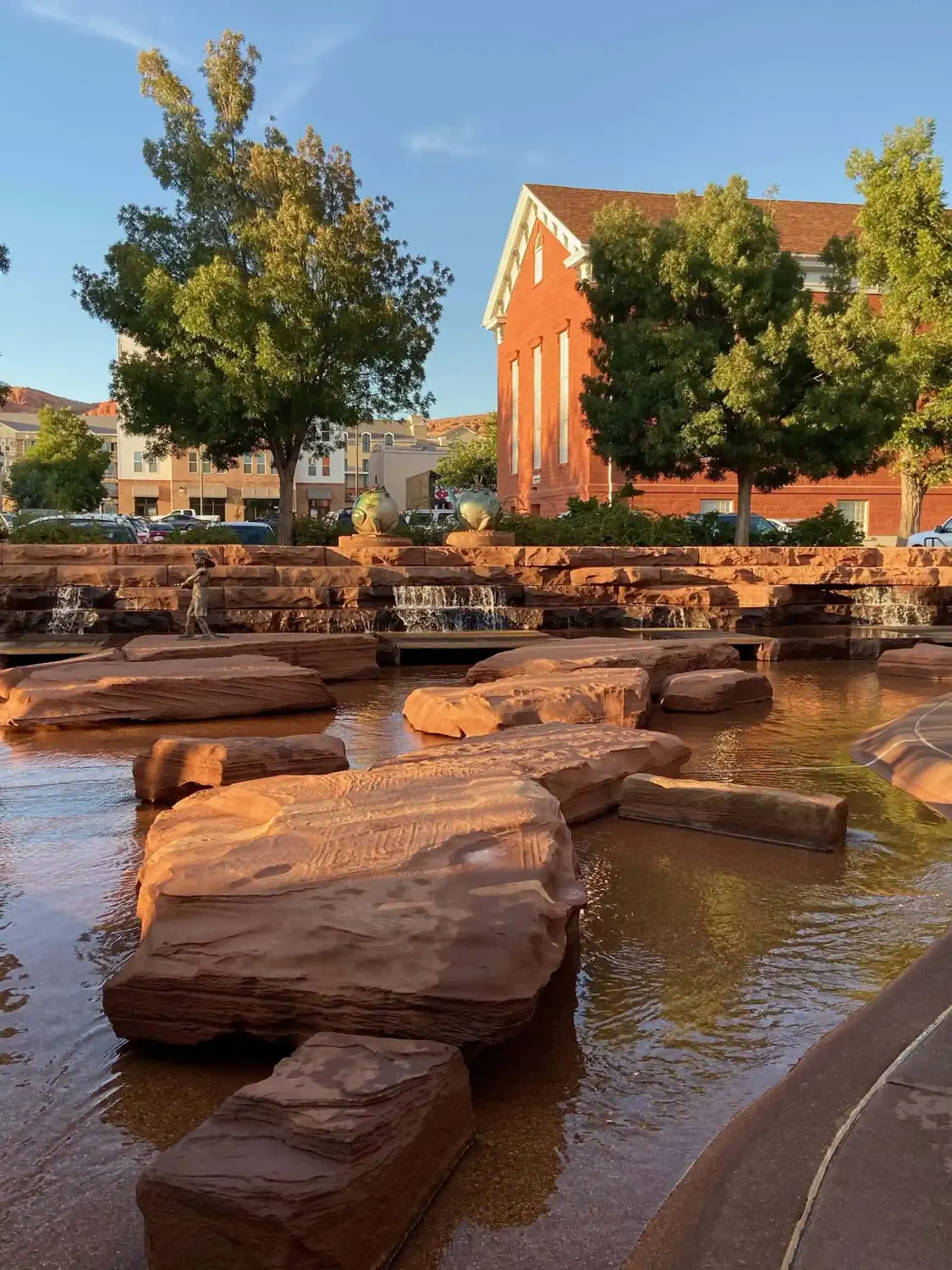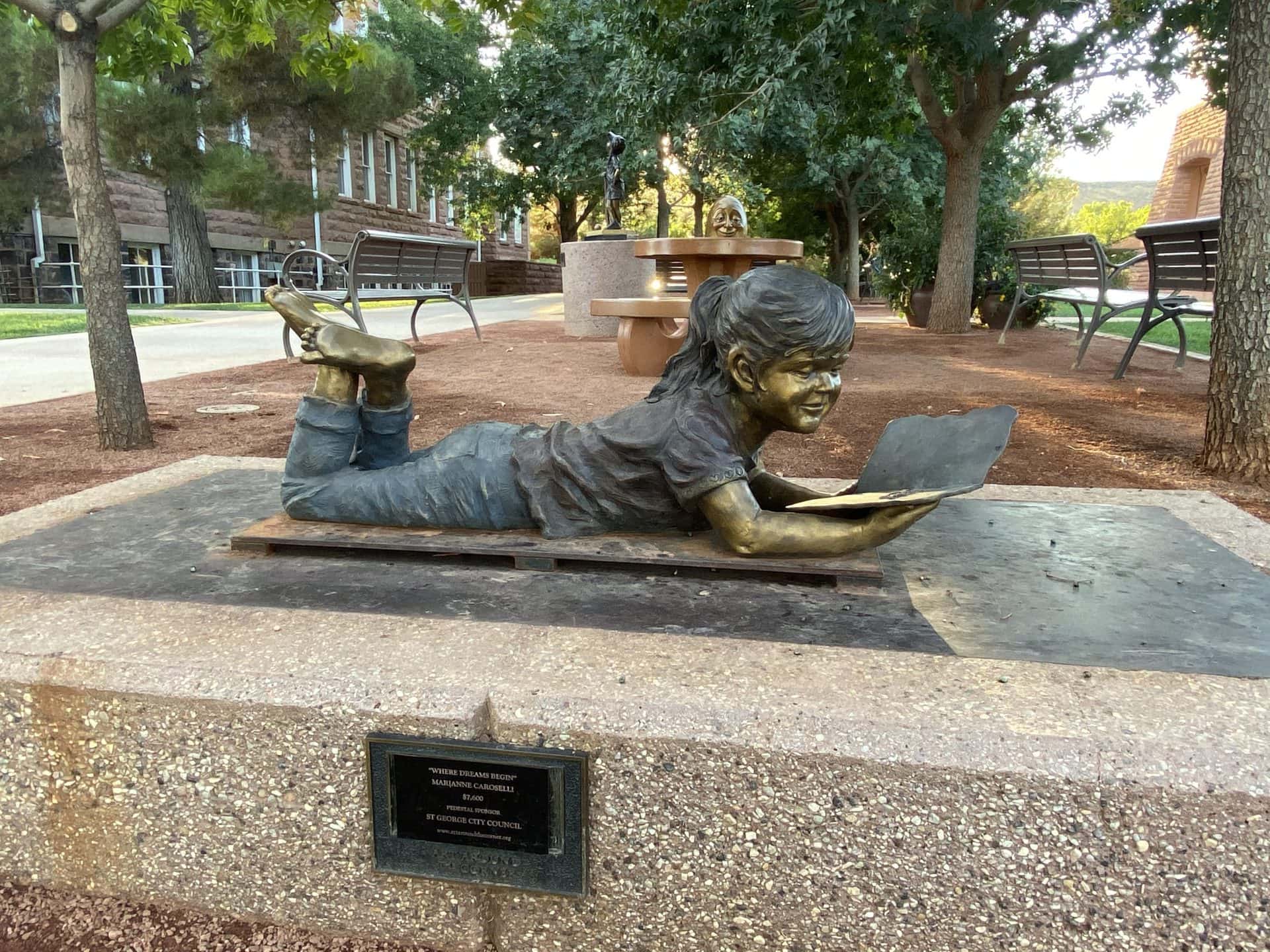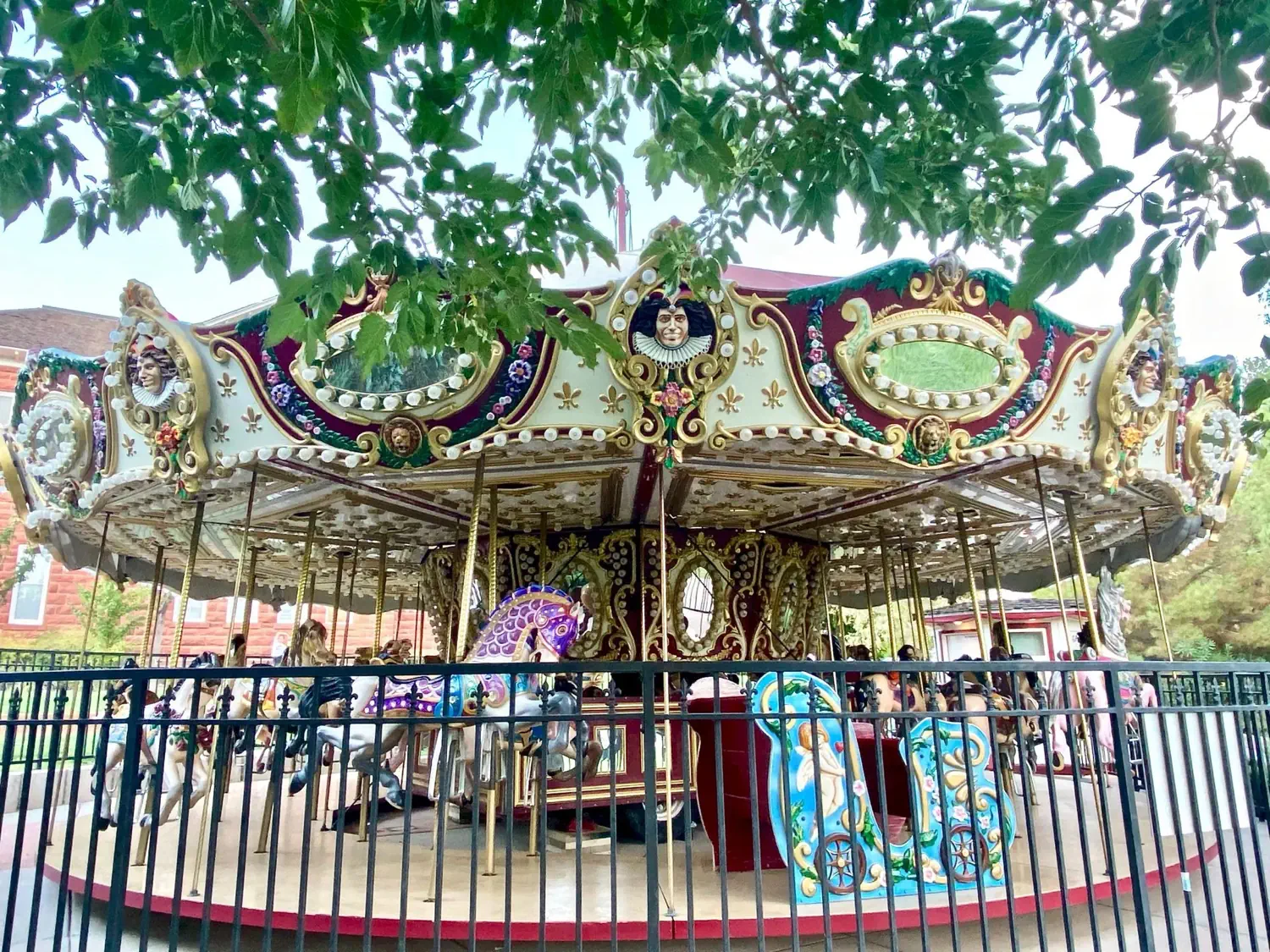 Judd's General Store
We intended on having dessert at Judd's General Store, but they were already closed. Judd's is an old fashioned ice-cream and candy shop. They also serve these enormous breadsticks and soup. We did end up making it there another night for ice cream. We saw the breadsticks and they were huge and looked really yummy. Next time we are in the area, I'm going to make sure we stop in for lunch.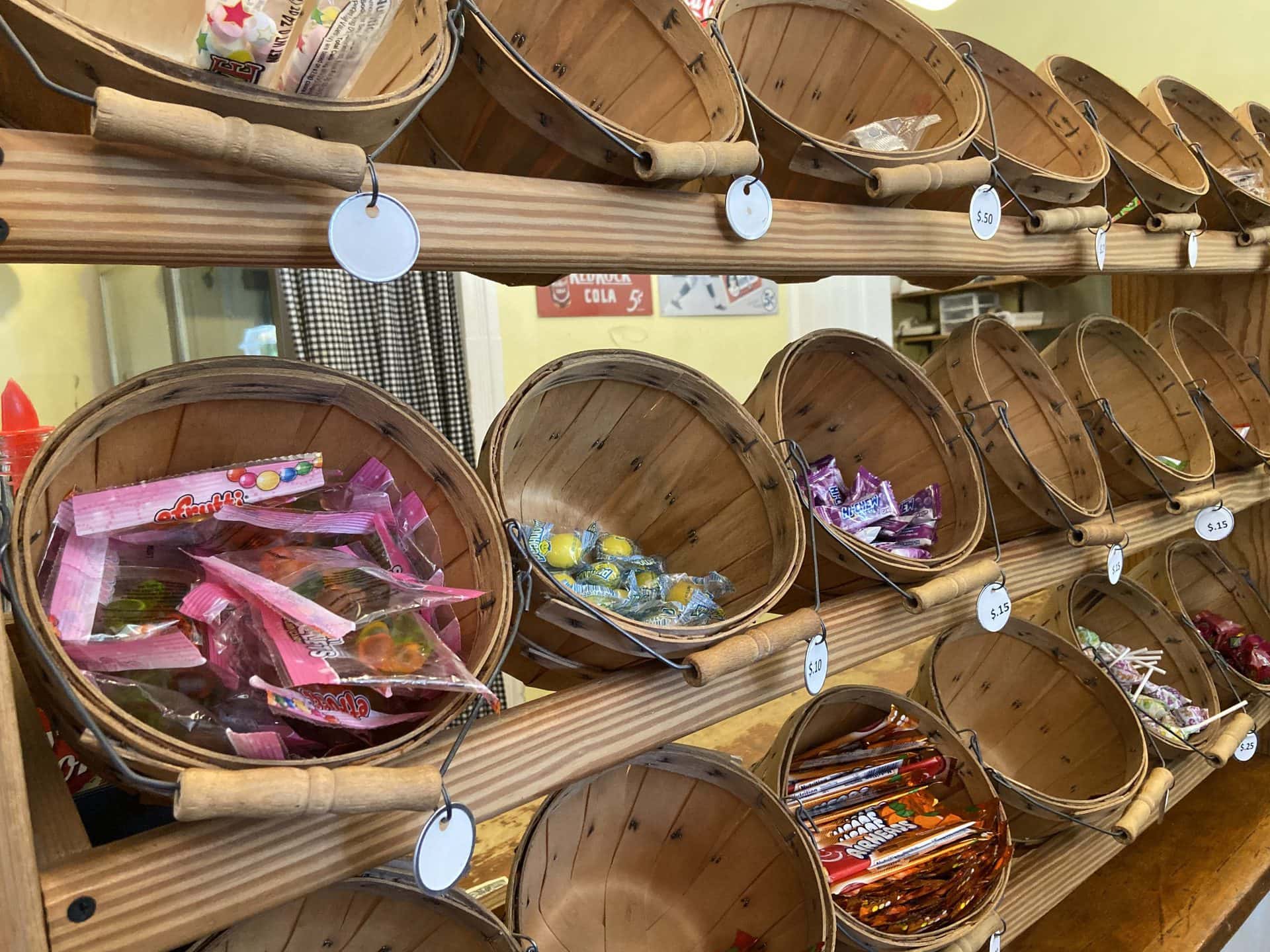 The historic Dixie Academy
Originally built to house advanced education, this building has gone through a number of changes over the years. You can read more about its history here: Utah Historical Markers: Dixie Academy
This building is currently used as the St. George Children's Museum and there is an event center on the top floor, according to what I read online. We did not enter the building, just admired it from the sidewalk.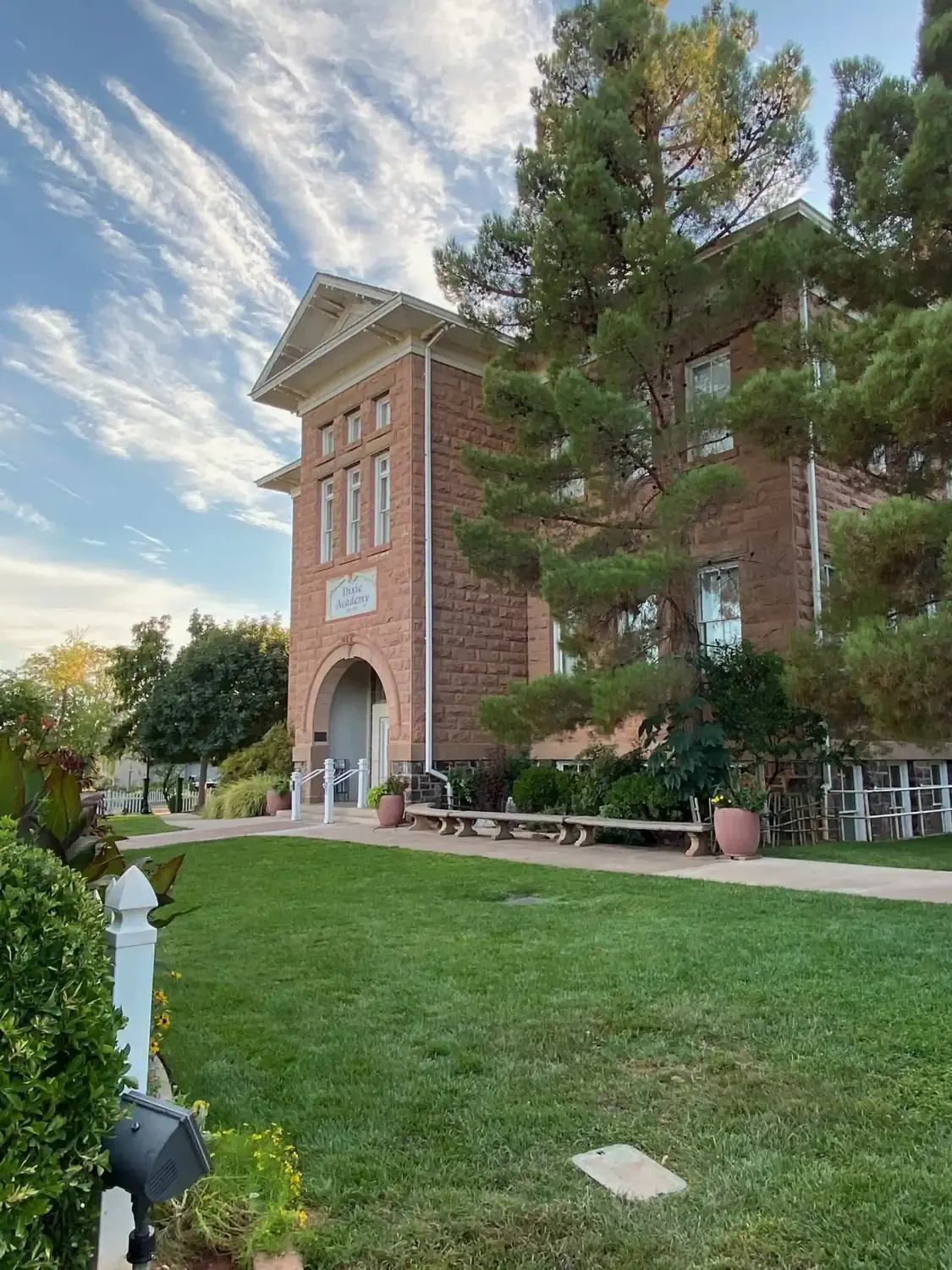 The St. George Tabernacle
This building originally opened in 1876 as a public works building that hosted church services and court hearings. Today this building is used for public events such as concerts and other events. Again, we did not enter the building, just admired it.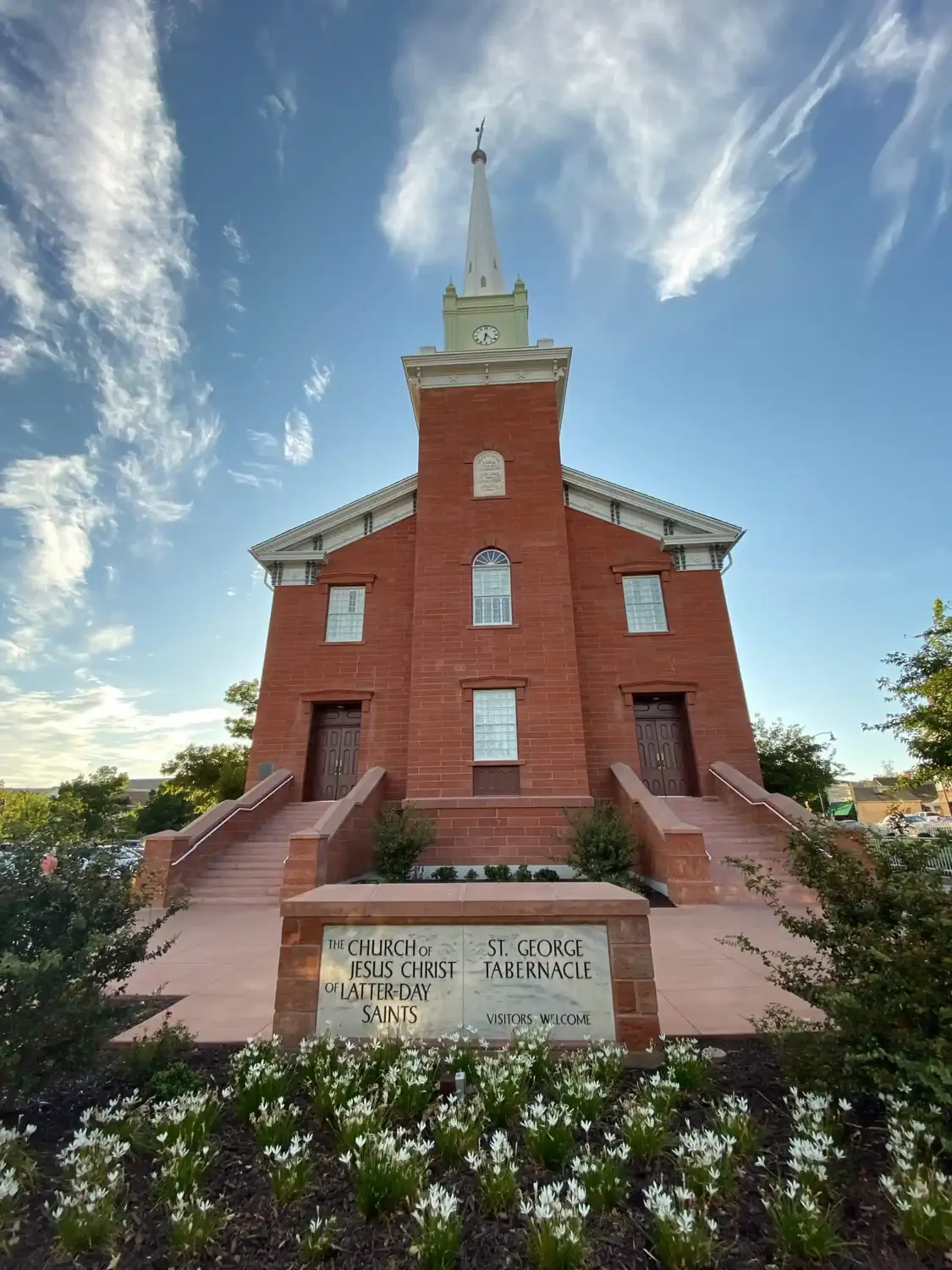 Pioneer Park: A red rock playground in the city
Pioneer Park was quite a nice surprise! It's a rather large park right at the edge of town that backs up to a red rock area that normally you'd have to be I began to think about several people I know who would really enjoy this park. This would be a great way to share the red rocks with young kids, those with mobility restrictions, etc. Everyone can enjoy this park, but sometimes it's hard for us to recommend activities to those who aren't able to hike, bike, jeep, etc. Pioneer Park is a great stop while in the area and can provide you with several hours of fun and is worth the stop if you only have a few minutes. Later in our trip, we would come back to visit the Red Hills Desert Garden which is located right next door.