Losee Canyon Hike
Written by Lindsey Huster
/
3 min read
/
Last updated 9 months ago
The Losee Canyon Trail is located about 20 miles from the Hitch-n-Post Campground and is in the Dixie National Forest. This out-and-back trail is 6 miles with an elevation gain of 550 feet. It's rated at moderate. The trailhead is easy to find and well-marked.
Losee Canyon
There is a toilet at the trailhead, but on the day we visited there was no toilet paper and quite a bit of garbage on the floor. It's frustrating that visitors aren't respectful in keeping facilities clean for the next person. The hike was excellent! It was a nice cool evening and we really enjoyed walking through the washes to explore the area.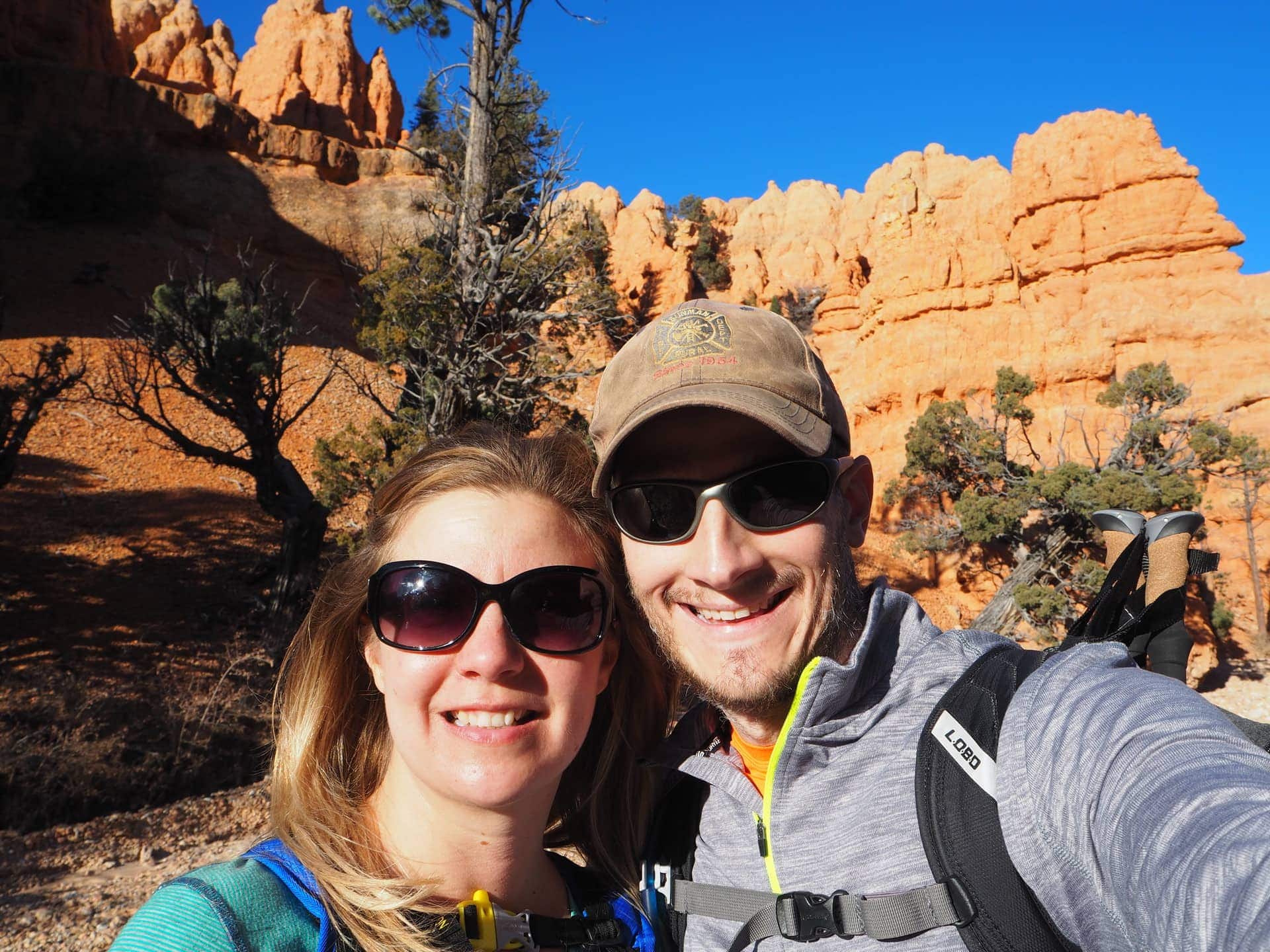 Check out our video
We have never seen this before...
Twice on the hike, we came across things we had never seen before. There was an area that looked like new sandstone being formed, we can't say this for sure, but that's what it looked like to us. We also stumbled upon an area that appeared to be the beginning of a future slot canyon! The rock was a couple of feet tall in some areas and had very defined erosion that formed the curvy maze. Again, just what it looked like to us.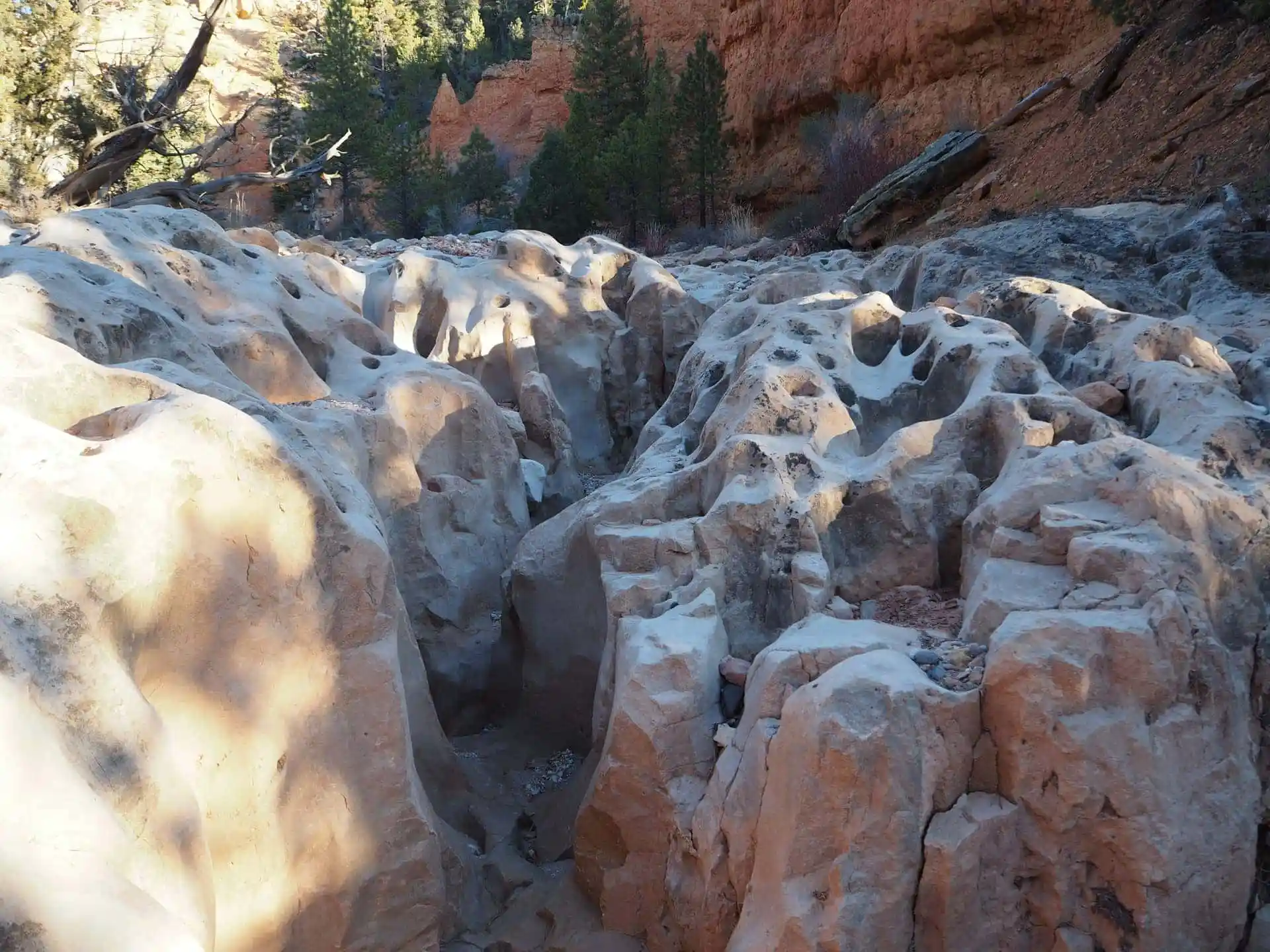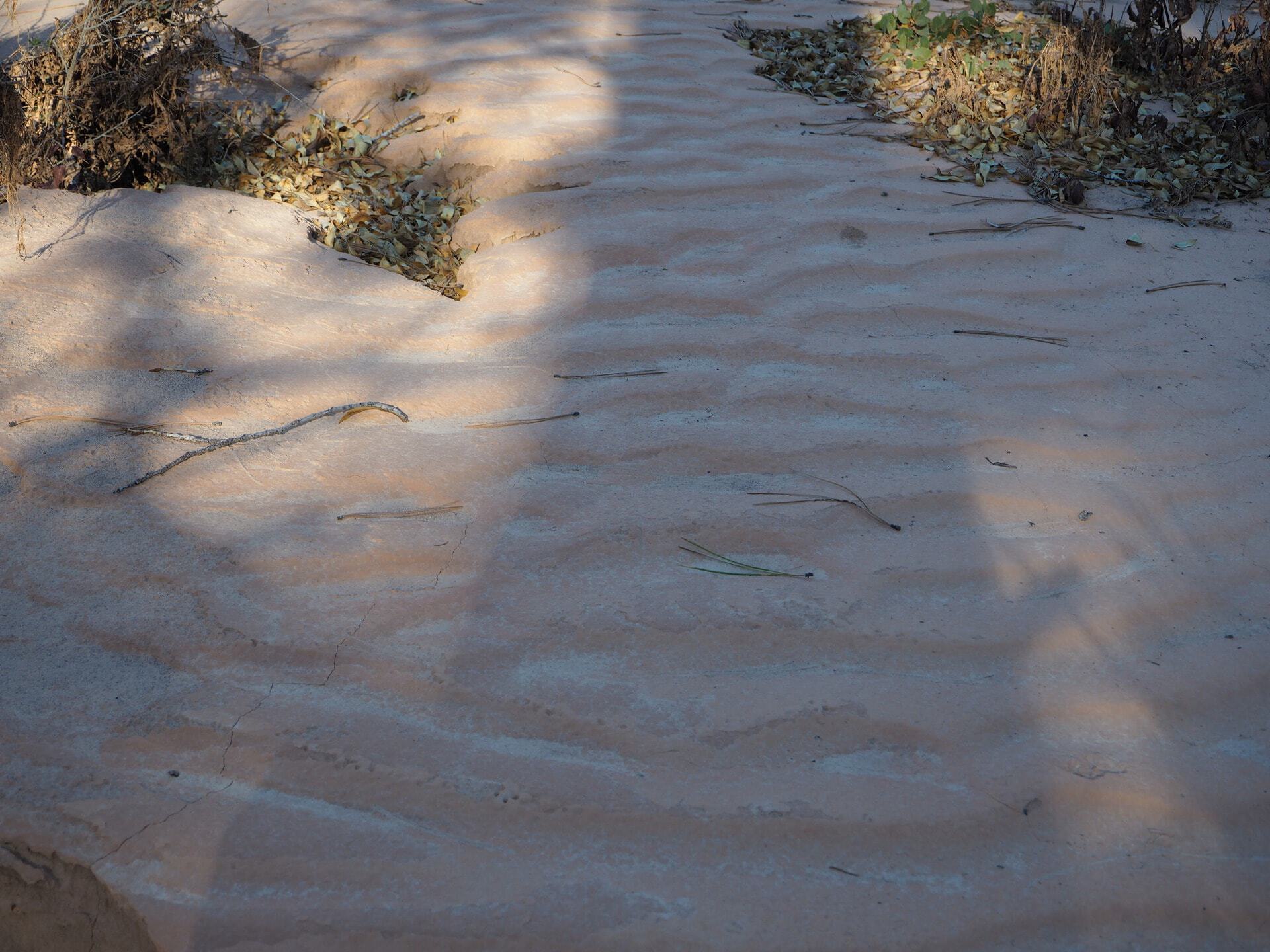 Horse trail
Horses regularly use the Losee Canyon Trail which means a lot of horse poop to dodge. This is not a complaint because I do realize guests have the right to travel on horse equally as I do on foot. Just something to know ahead of time so you are aware of the trail condition.
This is also the location for some of the guided horse rides, which I read are much better in Bryce Canyon National Park. We didn't see any tours, but there is a horse-loading corral at the trailhead and hitching posts at an intersection of trails.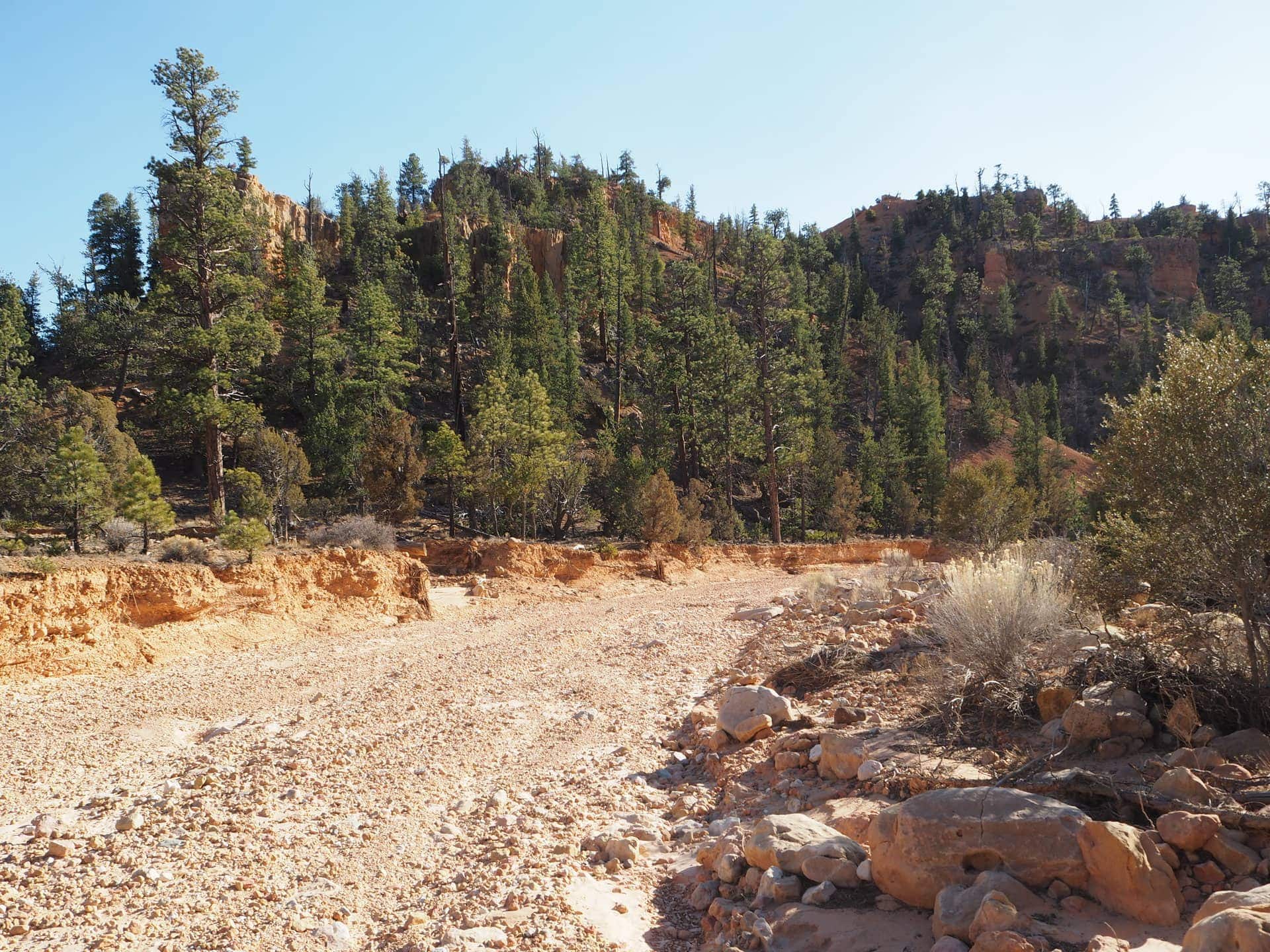 Perfect hiking weather
We had the perfect hiking weather, in my opinion.  It was sunny, but the temperature cool and we had a breeze.  I wore a thin long sleeved shirt and needed my jacket as the sun set.
Keith and I can be complete opposites and this is the perfect example.  He actually prefers a hot day for hiking.  I cannot understand this!
Would you rather hike on a hot or cool day? Why?