Making Travel Happen!
Written by Lindsey Huster
/
3 min read
/
Last updated 20 days ago
Our last post was about our arrival in Utah, which took place on August 1, 2016.
Skipping ahead in our story
We're skipping ahead several months to this post, which occurred in February 2016, which is still months behind the current time. Keith and I did a ton of new things during those first months, but I want to tell you about purchasing the RV for travel.
The plan for travel
Traveling was one of the big reasons and motivations to make all these major changes in our lives. The end goal really was to simplify our lives, live debt free, and have the time to explore the world!
At this point, those plans are in full force!! Keith and I have simplified our lives in various ways; work, responsibilities, possessions, lifestyle, etc.  Our house in Indiana sold and our plans for travel fell into place. In February 2016 we bought an RV and a jeep to make this happen.
We are not planning on being those people who travel full-time, although the thought has crossed our minds!  Our current plans include a little bit of everything from weekends to 1-2 month long trips.
Since Keith works full-time from home, he would be working from the RV. This created the biggest challenge in finding a layout that would adequately meet his needs and mine… plus it needed to fit into the budget, keep within our size preference, etc. We ultimately decided a Tioga Ranger would be perfect for us.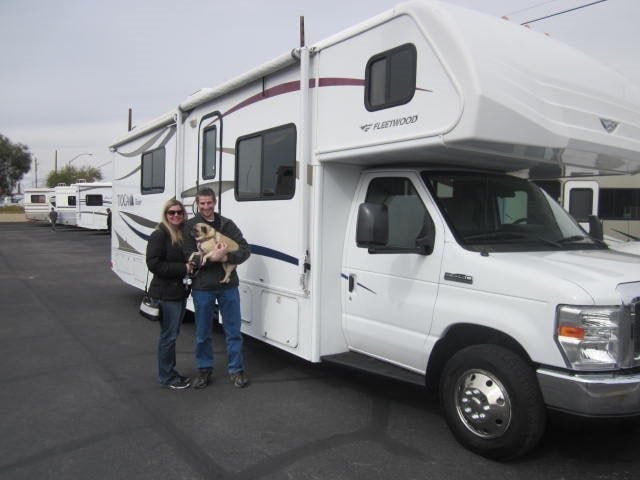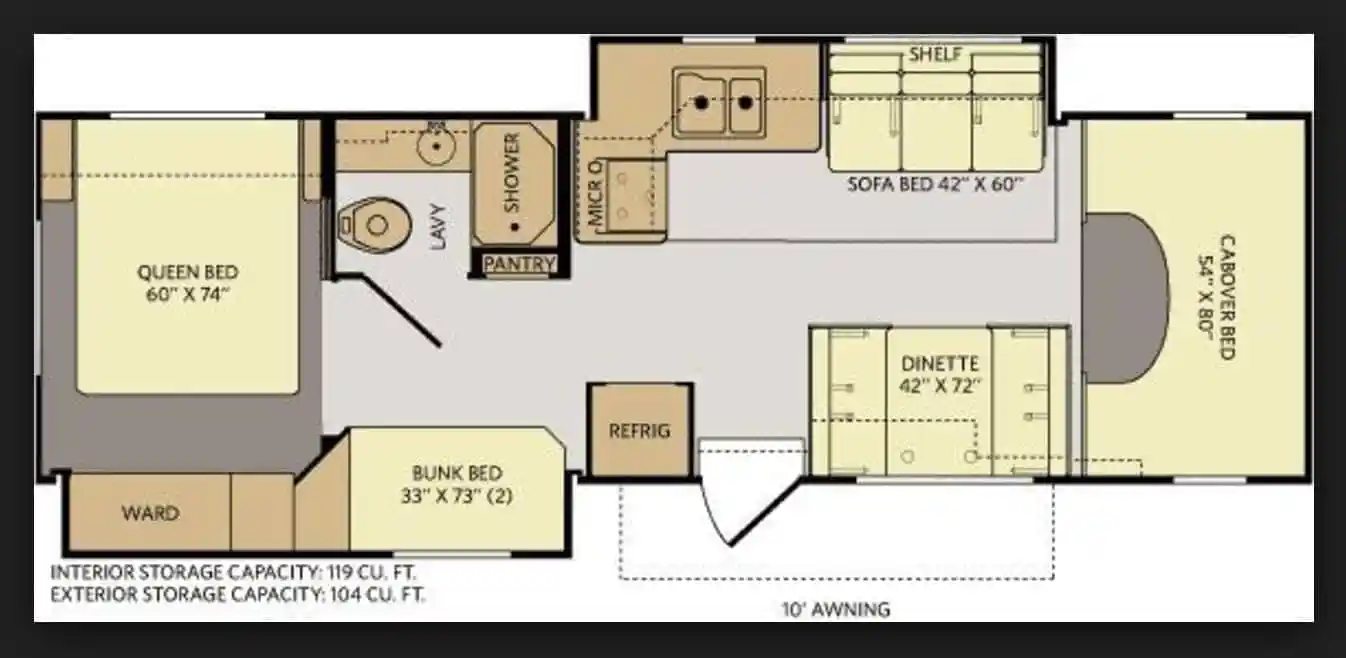 Why this floor plan?
Pro's
Bunkroom with dinette to serve as Keith's workspace.
Separate bedroom with a door.
The living room/kitchen is somewhat separate from the workspace.
Enough countertop space.
Bathroom/shower size.
Adequate storage.
Adequate space for guests.
Con's
We really haven't found any!
Doesn't have laundry, but we didn't want anything larger so we knew right away we'd probably not have this feature.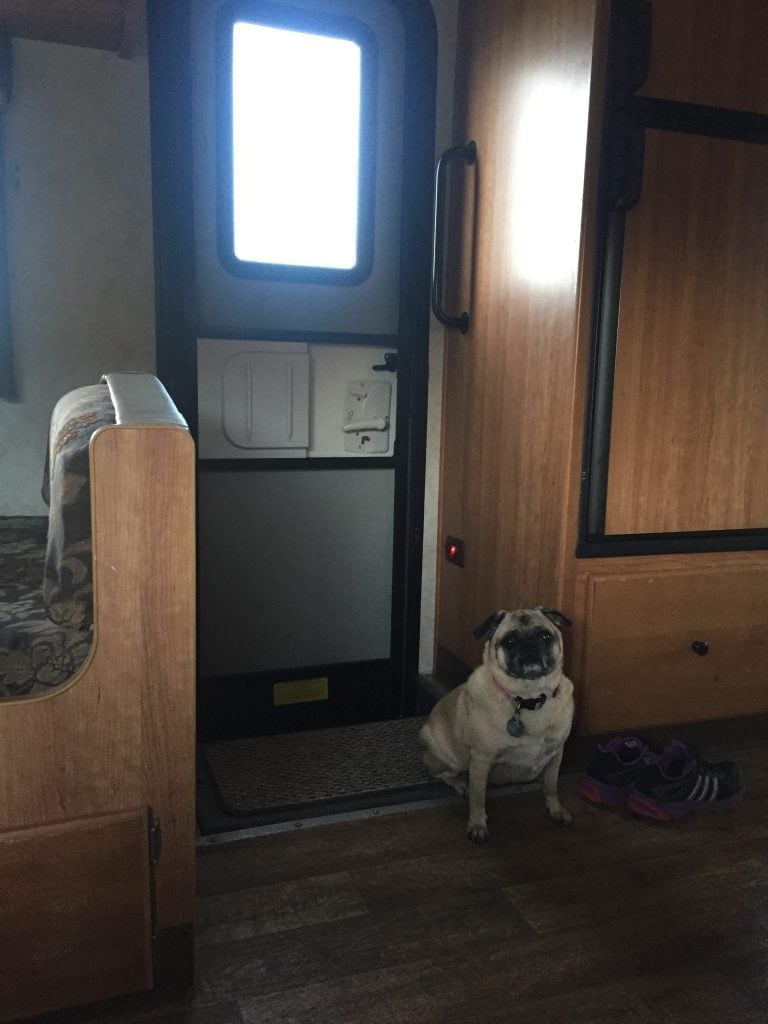 Some previous experience helped in our decision
Keith and I had a high-wall pop-up camper for a few years prior to our move so we had a tiny bit of experience with camping and knowing what we wanted/needed. We loved our camper, but it didn't make sense for us to keep it. Class C makes more sense for us at this time.