Memorial Day Weekend Road Trip to Price, UT
Written by Keith Huster
/
12 min read
/
Last updated 4 months ago
Memorial Day weekend provided us with the opportunity to take a road trip to Price, UT. During our time in the area, we visited a national monument, saw real dinosaur bones, and hiked and biked through miles of scenic trails. Oh, and we also ate some delicious food and relaxed poolside in the middle of the desert!
Our plans for the weekend 📝
We want to take advantage of the long holiday weekends this year by taking smaller trips to explore the local areas around us. So, we planned a weekend trip to Price, UT to kick things off. You might be thinking to yourself... where the heck is Price, UT and what could there possibly be to do there? Well, I wouldn't blame you for not knowing where this small Utah city is located. We had never heard of it either until we moved to Utah.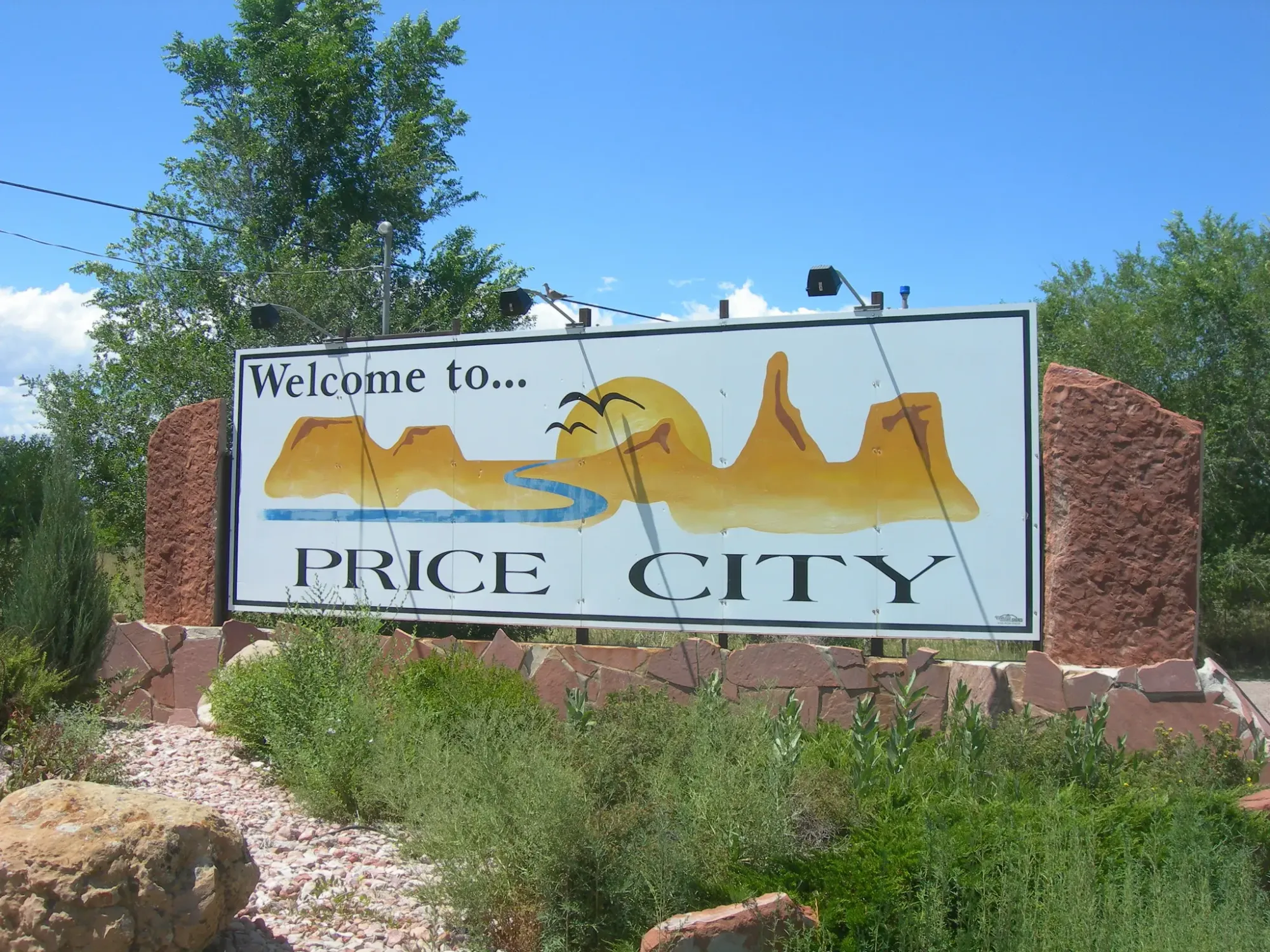 We have passed through the city of Price numerous times on our way to Moab, UT but we have never really taken the time to stop and explore what this city has to offer. So, Lindsey and I planned the following itinerary to check out some of the highlights of Price, UT, and the surrounding area.
Trip Itinerary: Saturday
Drive scenic Highway 6 from Orem, UT to Price, UT.
Stop for breakfast and coffee at a local coffee shop in Spanish Fork, UT.
Visit the Cleveland Lloyd Dinosaur Quarry at Jurassic National Monument.
Check out the Triassic Bouldering area.
Visit the USU Eastern Prehistoric Museum (if we have time).
Find a good restaurant for dinner.
Trip Itinerary: Sunday
Sleep in and rest up for a big day of mountain biking.
Mountain bike at the Wood Hill Trail System.
Head back to the hotel to get cleaned up.
Find a good restaurant for dinner.
Trip Itinerary: Monday (Memorial Day)
Sleep in to recover from a big day of mountain biking.
Find a good breakfast/coffee shop.
Spend the day relaxing at the Desert Wave Pool.
Drive scenic Highway 6 back home to Orem, UT.
Breakfast and a beautiful drive ☕️ 🛣️
Saturday morning, we finished packing up the Jeep with all of our clothes, gear, and bikes that we would need for the weekend road trip. We then headed south towards Spanish Fork, UT where we would catch scenic Highway 6 towards Price, UT. Prior to leaving Spanish Fork, we stopped at Joe Coffee and Espresso Bar for some delicious breakfast sandwiches and decadent lattes. If you are ever in the area, I highly recommend checking them out.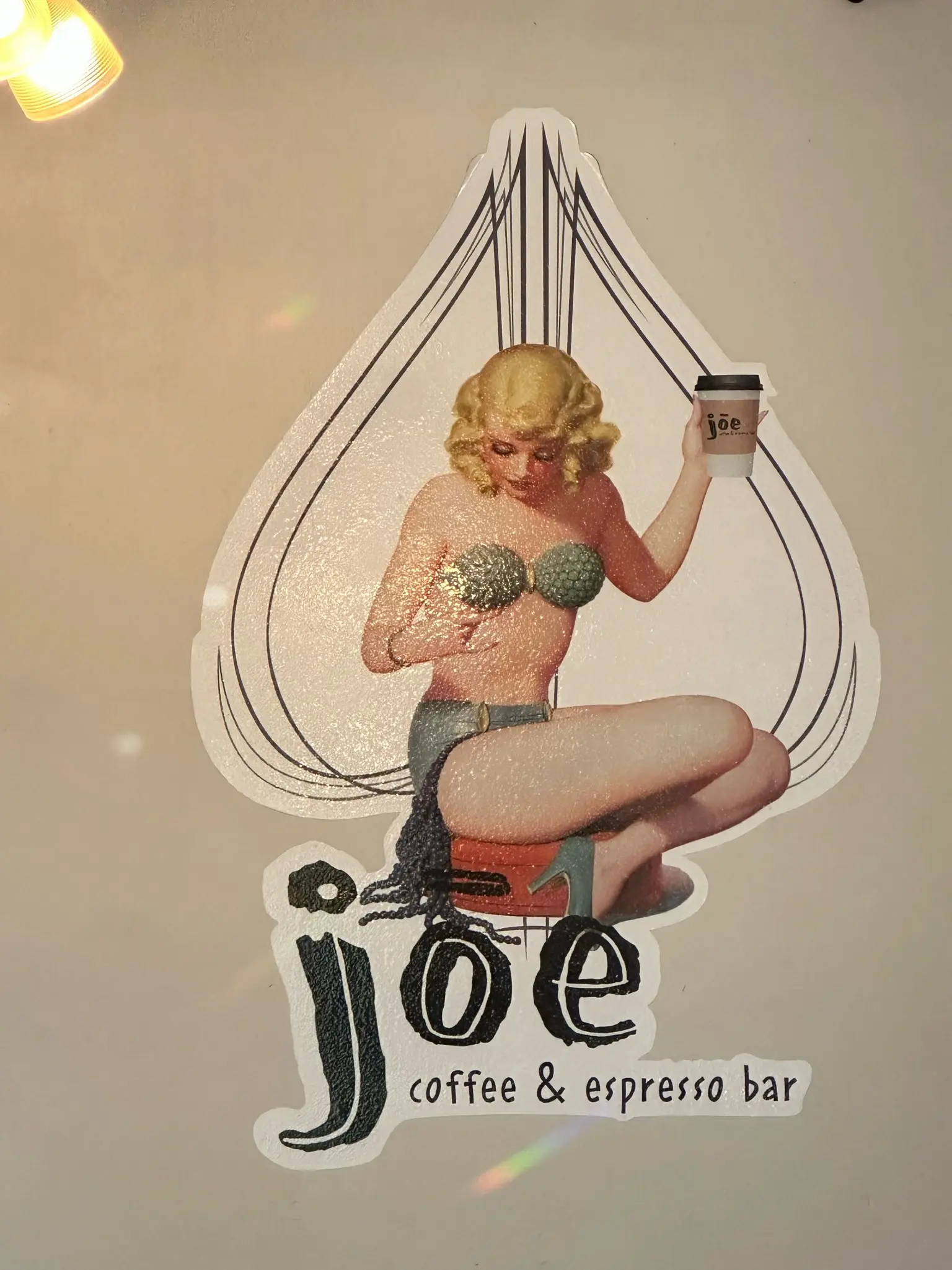 We then drove down scenic Highway 6 for about an hour or so until we hit Price, UT. Scenic Highway 6 is always such a pleasure to drive. When driving the road north to south, it transitions from majestic mountain views of the Wasatch range to hints of Utah's famous red rock, and finally to the rocky cliffs and canyons of southeastern Utah. However, the city of Price was not our final destination. We continued on various backroads for about another hour until we reached the Cleveland Lloyd Dinosaur Quarry, our first attraction of the day.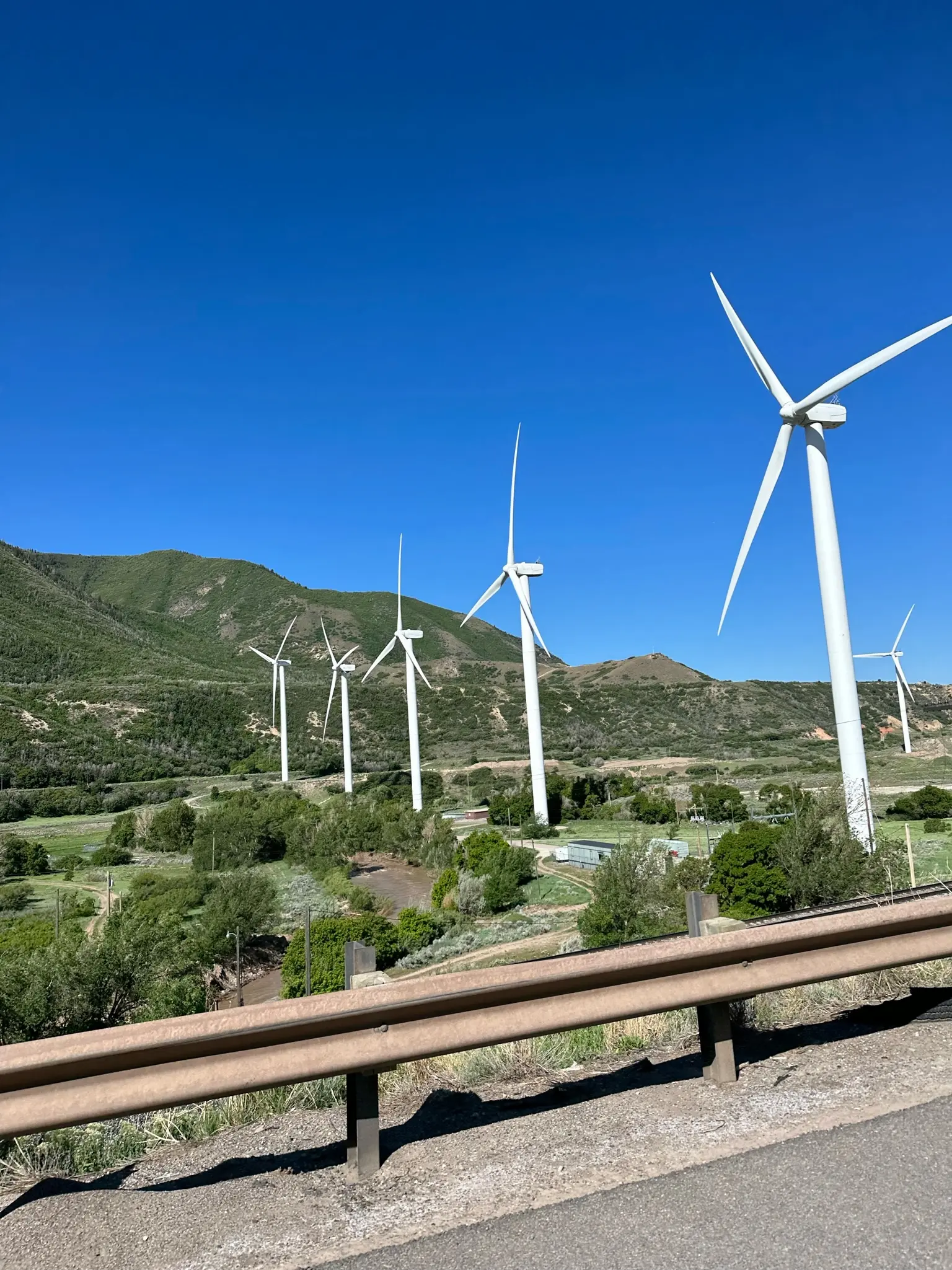 Visiting the Cleveland Lloyd Dinosaur Quarry and Jurassic National Monument 🦖
👨‍💻
We will have a full write-up of our recommendations for visiting the Cleveland Lloyd Dinosaur Quarry at Jurassic National Monument in a future post.
Visiting the Cleveland Lloyd Dinosaur Quarry has been on Keith's to-do list ever since he first found out about it shortly after we moved to Utah. The dinosaur quarry is located within the Jurassic National Monument. This quarry has produced over 12,000 dinosaur bones that are now on display at museums all across the globe.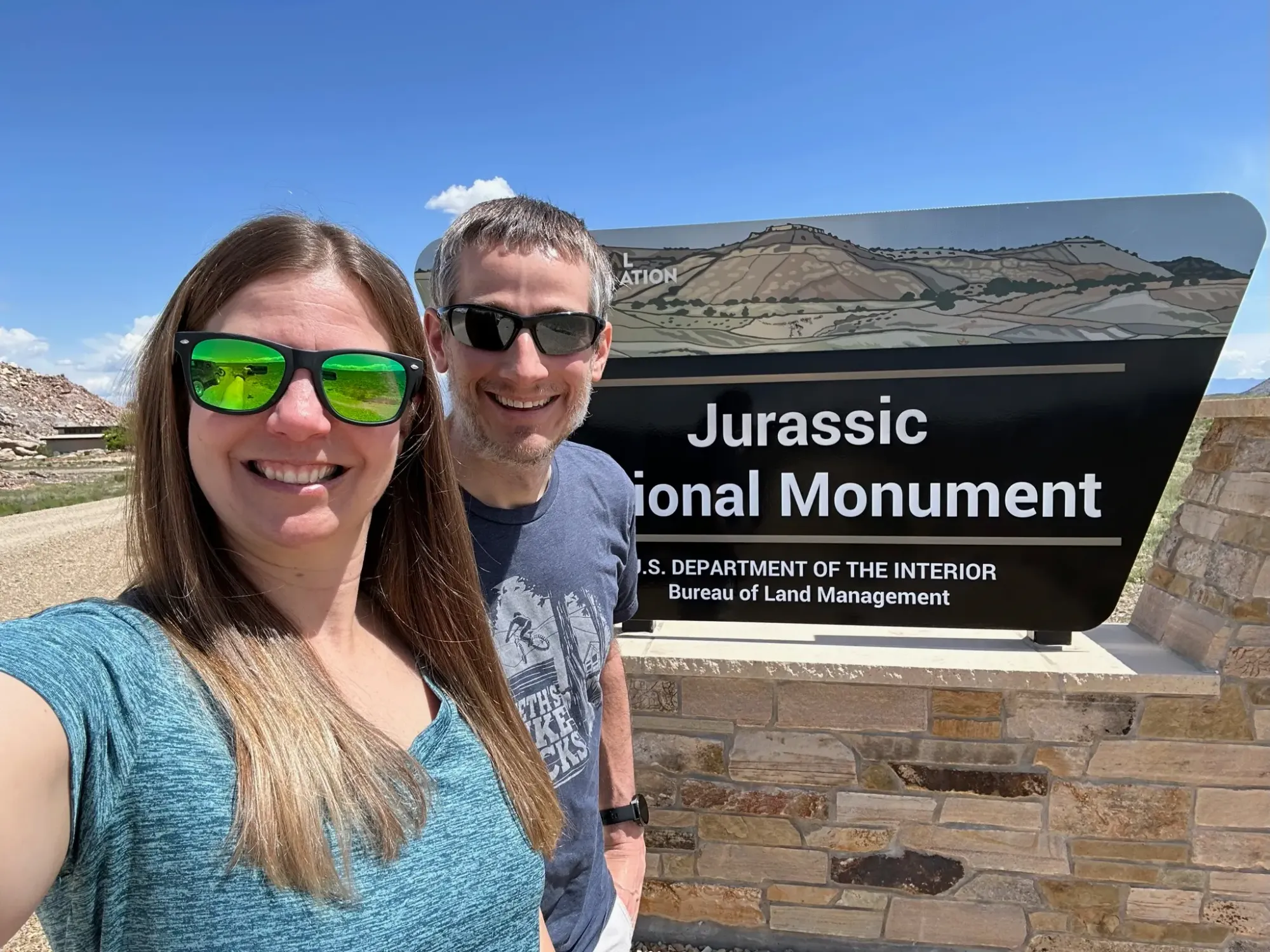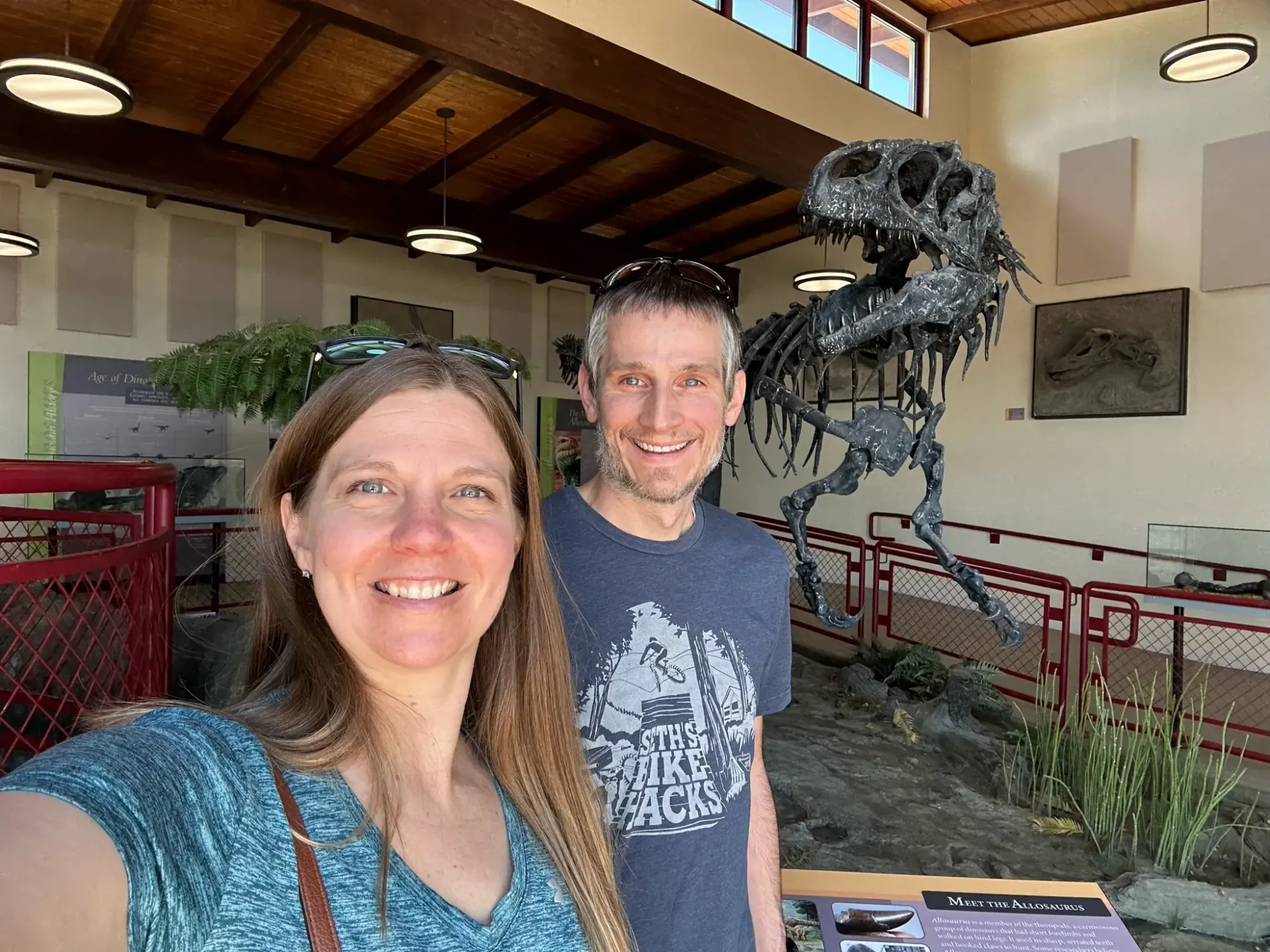 Most of the official quarry area is closed off to visitors. However, they do have one section open that shows a mix of actual dinosaur bones being excavated along with replicas of bones that have already been removed from the quarry. It was such a cool site to see!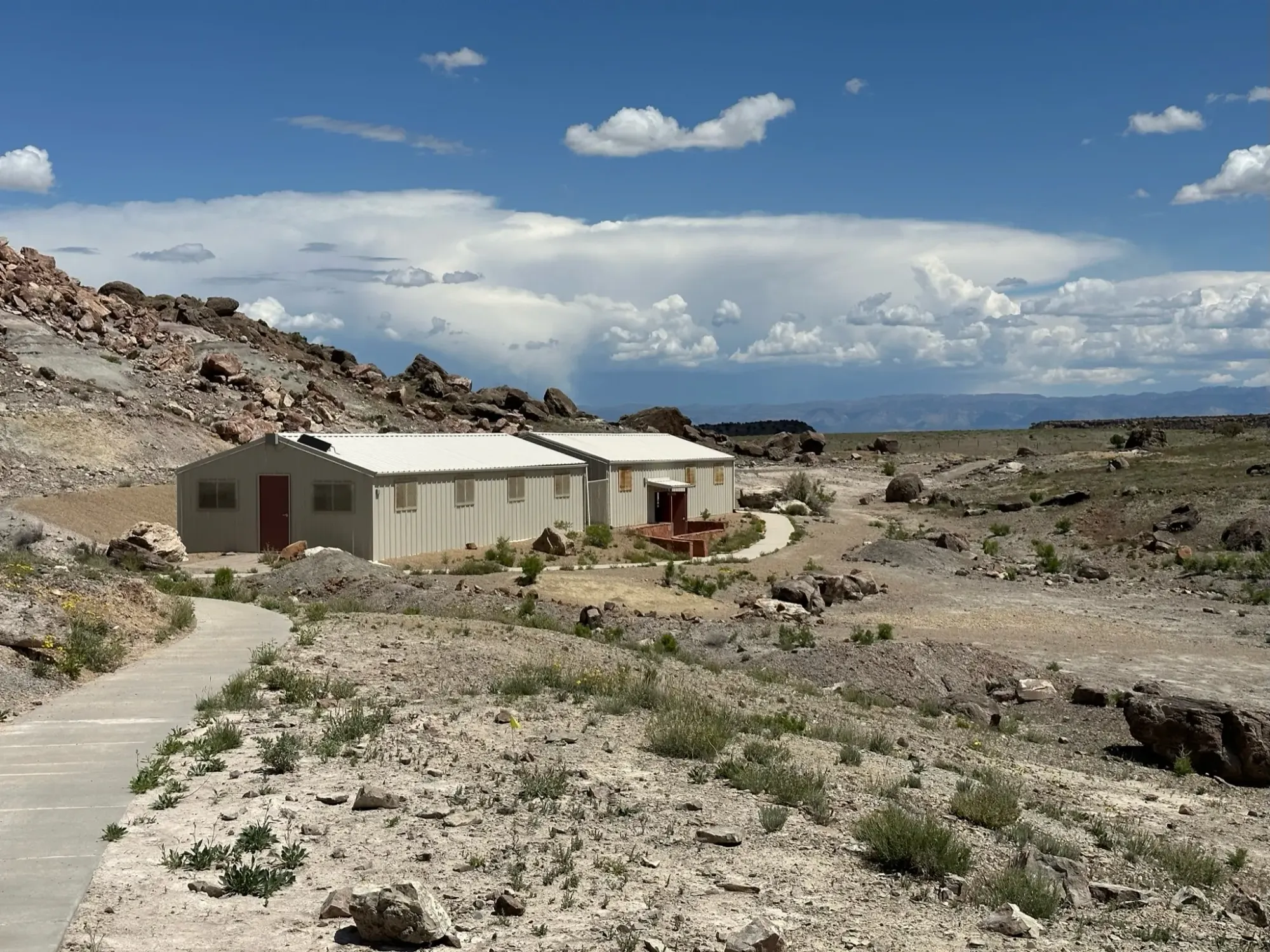 We spent the rest of our time at this site hiking throughout the Jurassic National Monument. There are several, family-friendly hiking trails throughout the area. Our favorite trail of the day was the Raptor Point Trail. This trail starts off very steep as it quickly ascends up the side of the cliff line. It then winds around taking you to a beautiful overlook of the entire national monument, including the quarry buildings. The views from Raptor Point were stunning, especially with all of the puffy clouds in the sky.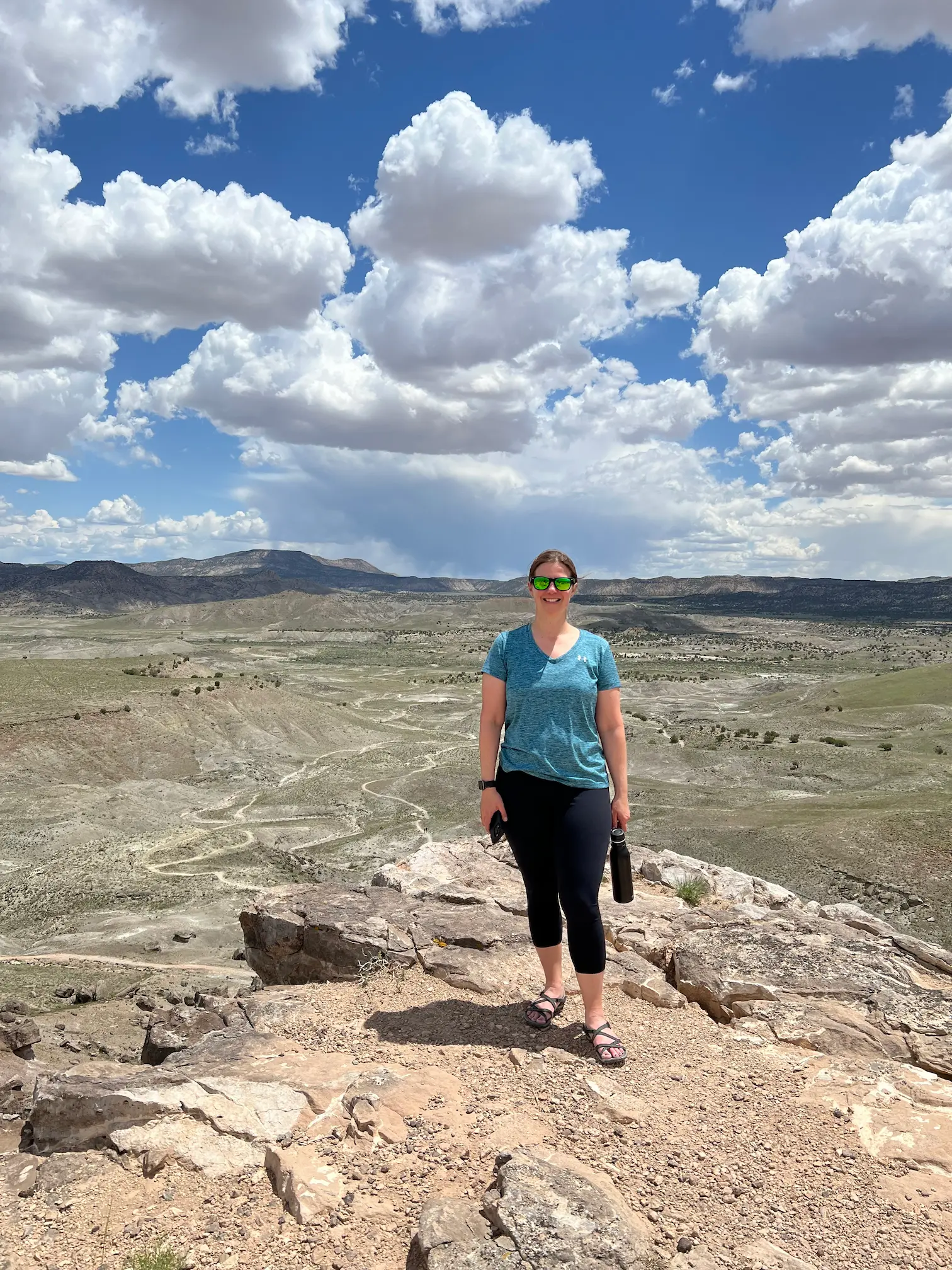 Off-roading around the Triassic Bouldering area 🪨
After wrapping up our stay at the Dinosaur Quarry, we headed back towards Price, UT. However, before leaving the backcountry roads, we made a quick pit stop at the Triassic Bouldering area. We are not rock climbers but we did enjoy taking our Jeep on the backroads and trails throughout this area. We checked out some of the local campsites and drove up to the top of the ridge line to get a vantage of the area. This is definitely an area to keep on our camping shortlist. The views were amazing and it felt like you were a thousand miles from anywhere.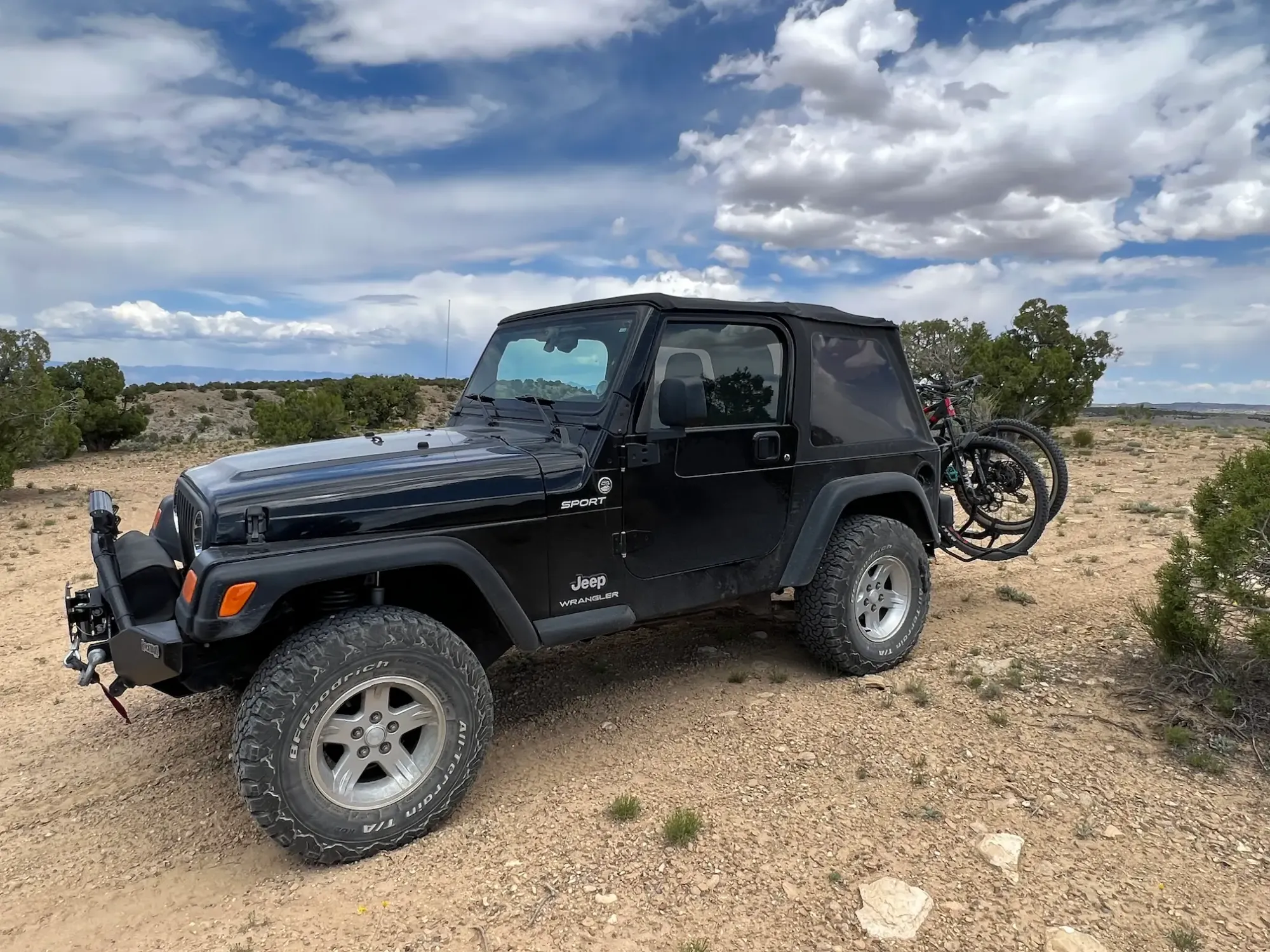 Visiting the USU Eastern Prehistoric Museum 🏛️
After making our way back to the city of Price, we headed to the USU Eastern Prehistoric Museum to check out even more dinosaurs! This museum is divided into two main sections. The first section is dedicated to the prehistoric and geologic foundations of the surrounding area. This area mainly focused on the dinosaurs that have been discovered in the area. However, it also provides a detailed description of the rocks and minerals that are embedded deep within the surrounding landscape.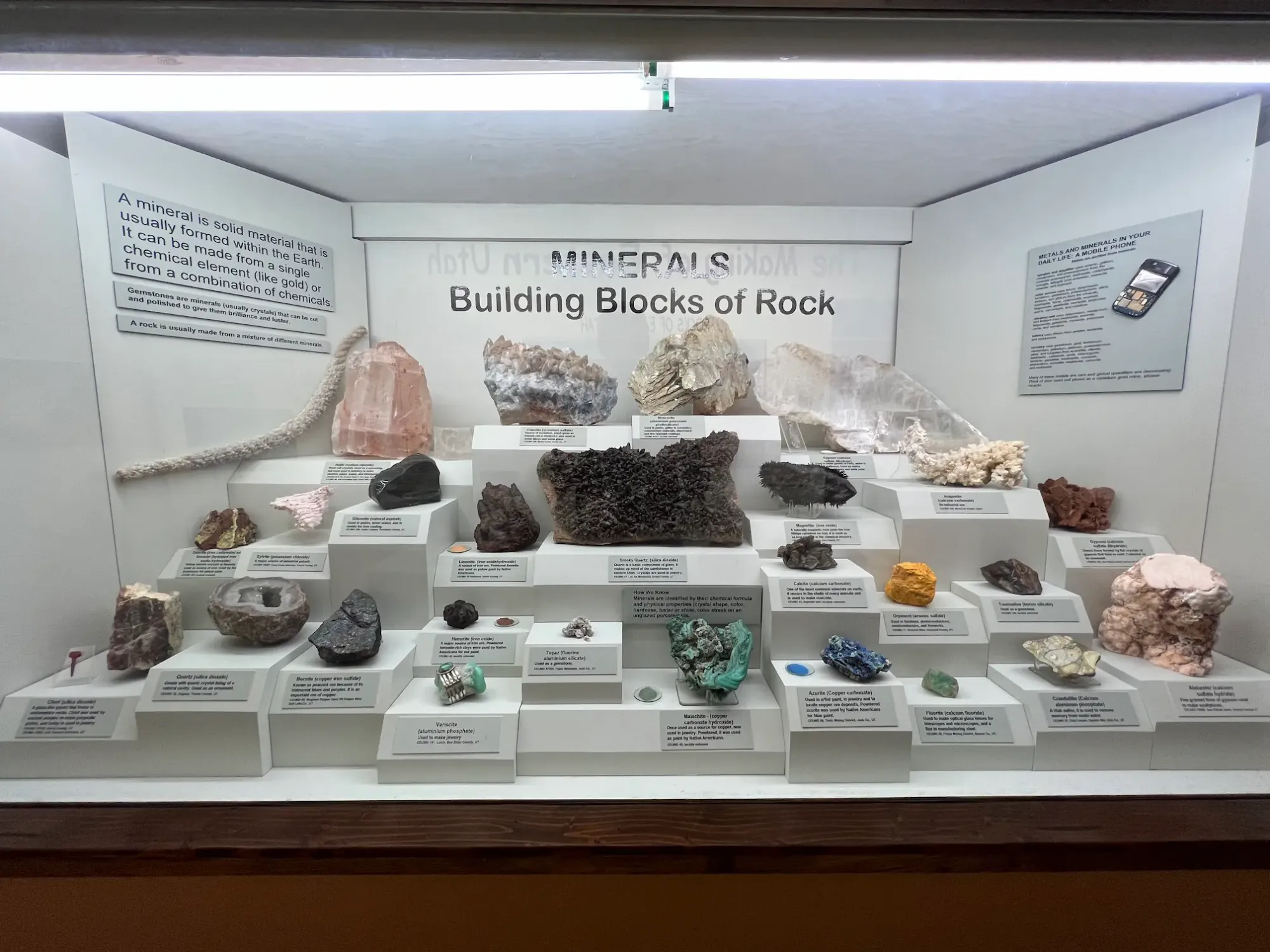 The second area of the museum is dedicated to the Fremont Indians. This area focused on the clothing, tools, equipment, and general lifestyle of people during this time period. The museum offers a wide range of Fremont artifacts for your viewing pleasure.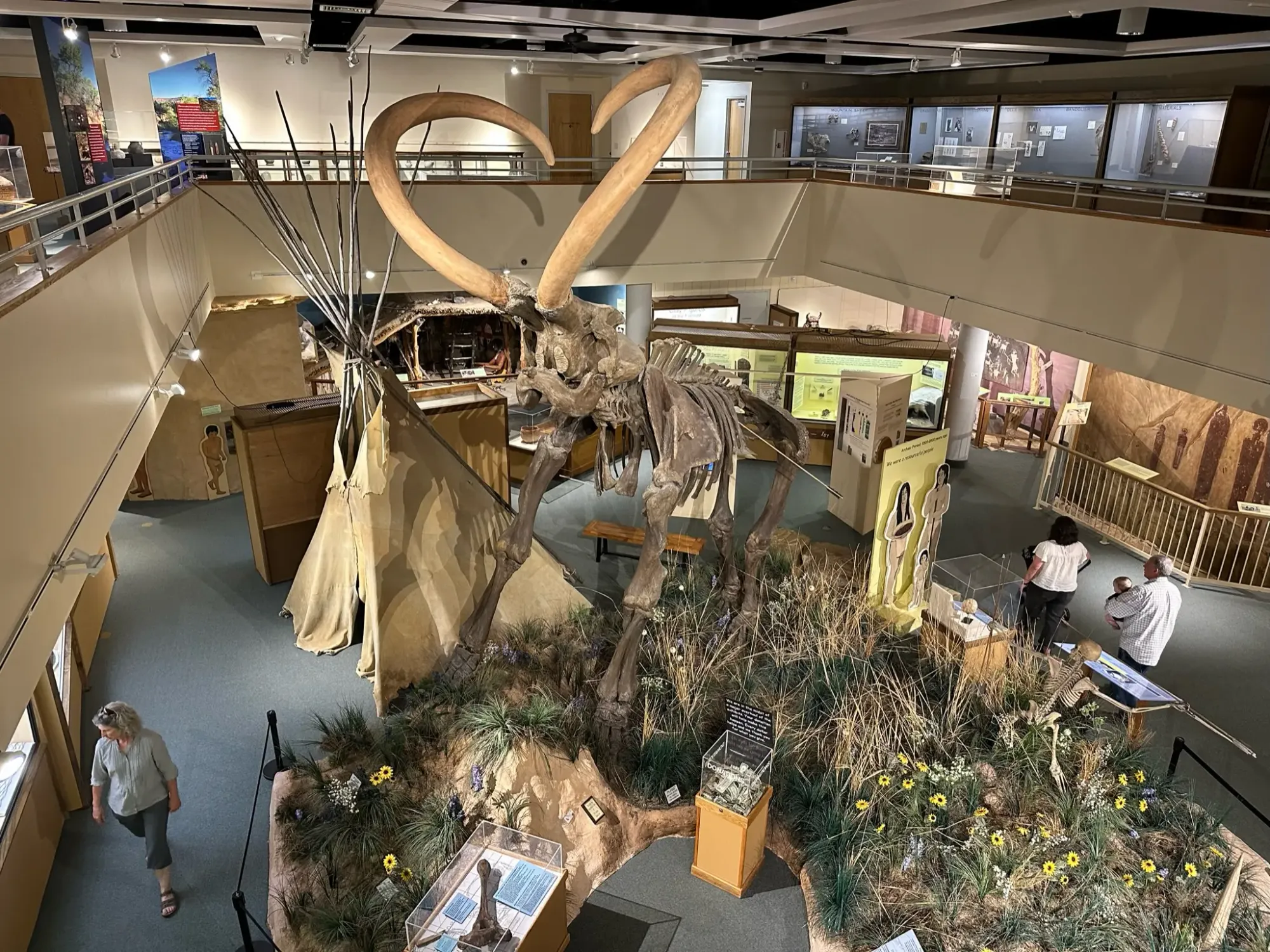 Mountain biking at the Wood Hill Trail System 🚵‍♂️
👨‍💻
We will have a full write-up of our recommendations for mountain biking at the Wood Hill Trail System in a future post.
Sunday morning, after grabbing breakfast at the motel, we packed up our mountain bikes and headed to the Wood Hill Trail System which is located a few miles north of the city of Price, UT. We had read about this trail system and thought that it would be a good fit for our skill and fitness levels. The most recommended trail in this area is Luke's Trail so we quickly made our way there via the Solis connector trail.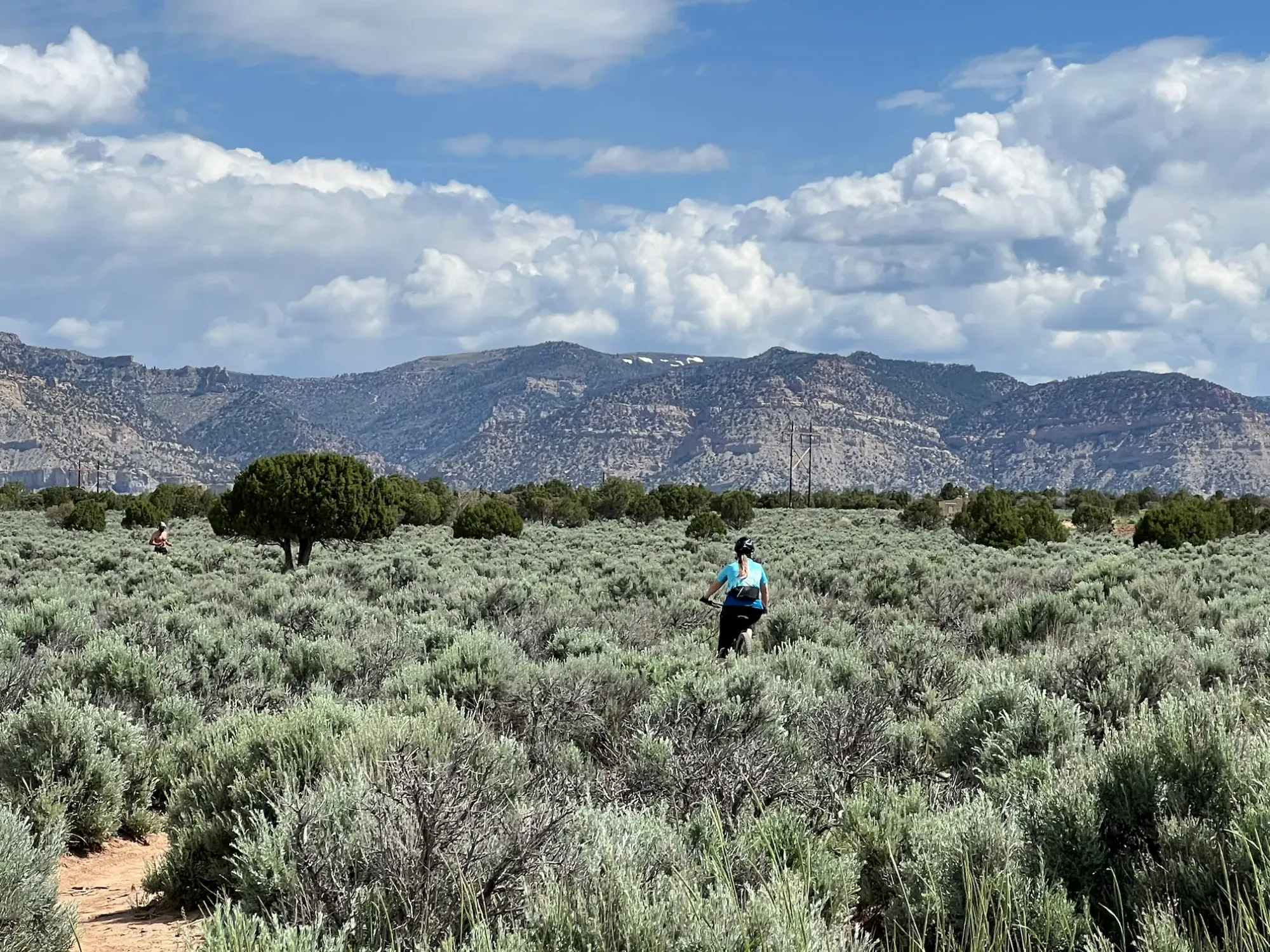 Luke's Trail turned out to be much more difficult than either of us was expecting, and this would be the theme for the day. Each section of trail that we rode was littered with technical, chunky, short climbs and descents. This made it very difficult to maintain any momentum and flow. Keith was really enjoying the trails as this is his preferred riding style. However, Lindsey started the day struggling both physically and mentally. Thankfully, Lindsey was able to push through and ended up riding several obstacles and trails that she never thought possible!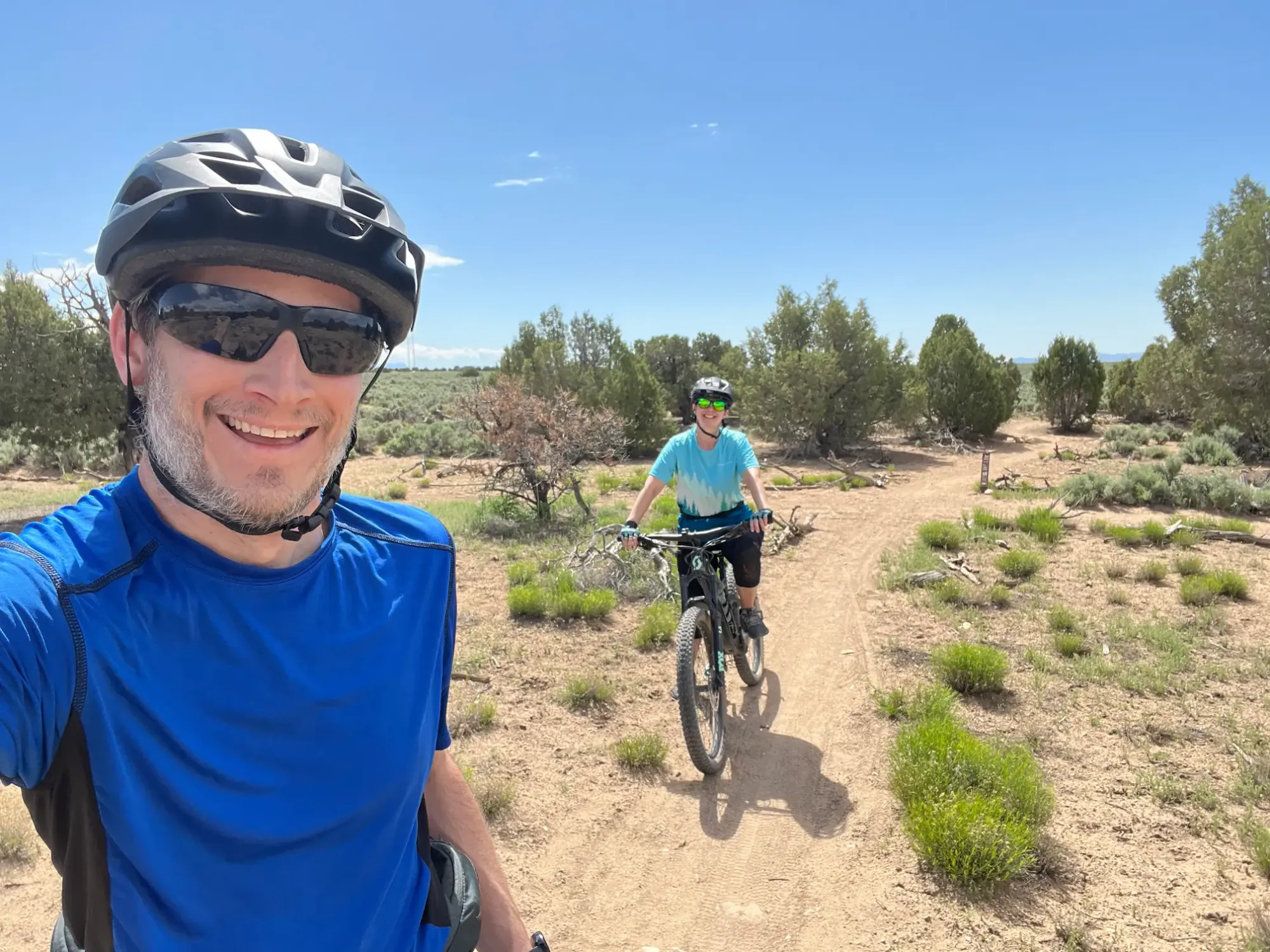 Our favorite trail of the day turned out to be Smo' Joes rather than Luke's Trail. Smo' Joes was a little less technical than Luke's and offered scenic views as it routed us along the canyon rim. This trail did push us uncomfortably close to the canyon rim at times, especially in areas that had been washed out by prior storms. However, like any trail riding, we used our best judgment and rode what we could then walked the rest.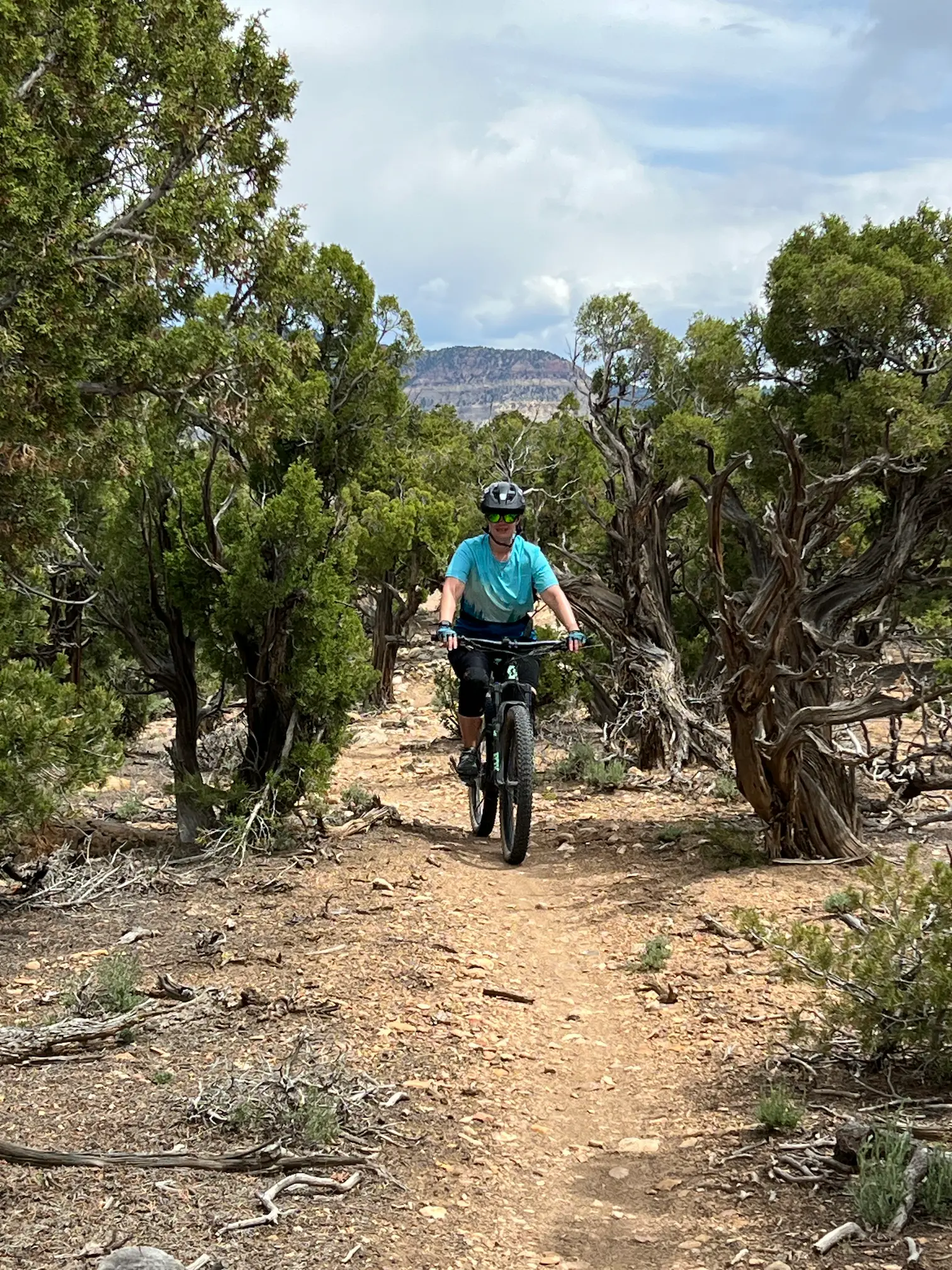 All in all, the Wood Hill Trail System provided us with a spectacular day of mountain biking.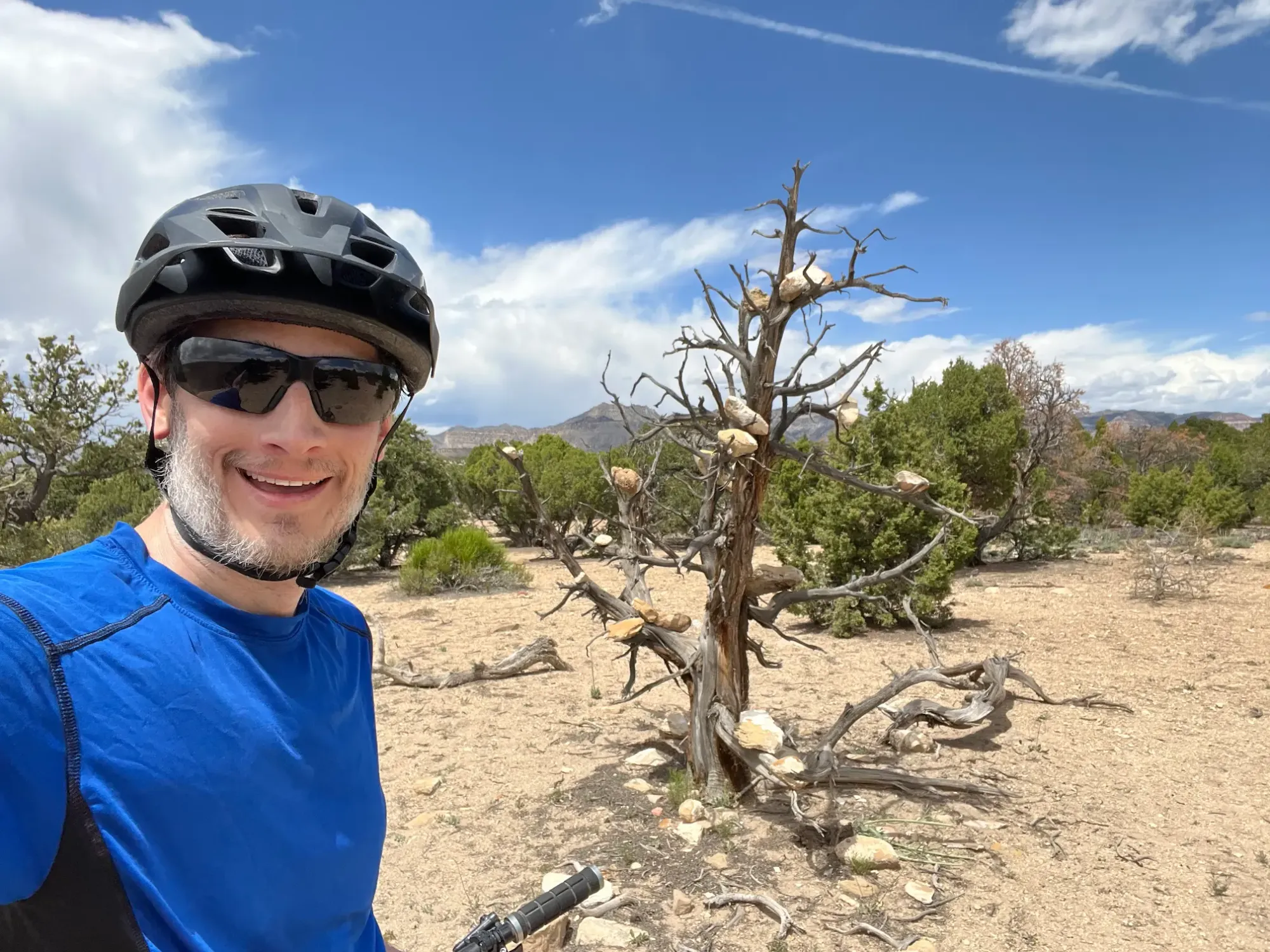 Great places to eat in and around Price, UT 🍽️
During our stay in Price, UT, we ate the continental breakfast at the motel each morning and packed sandwiches for picnic-style lunches. This helped to keep the overall cost of the trip down while also allowing us more time to focus on the activities that brought us to the area rather than searching out multiple restaurants each day.
However, this doesn't mean that we didn't enjoy great food during this trip. Each night, we picked one of the top-rated restaurants in the area for dinner. This allowed us time to unwind after a busy day of adventuring and refuel for the next day's activities. On Saturday night, we visited Groggs Pinnacle Brewing in Helper, UT. If you have ever driven down scenic Highway 6 then you have probably seen roadside advertisements for this restaurant. We were a little worried that this would be more of a tourist trap rather than a great restaurant. Thankfully, Groggs turned out to serve delicious burgers and homemade desserts!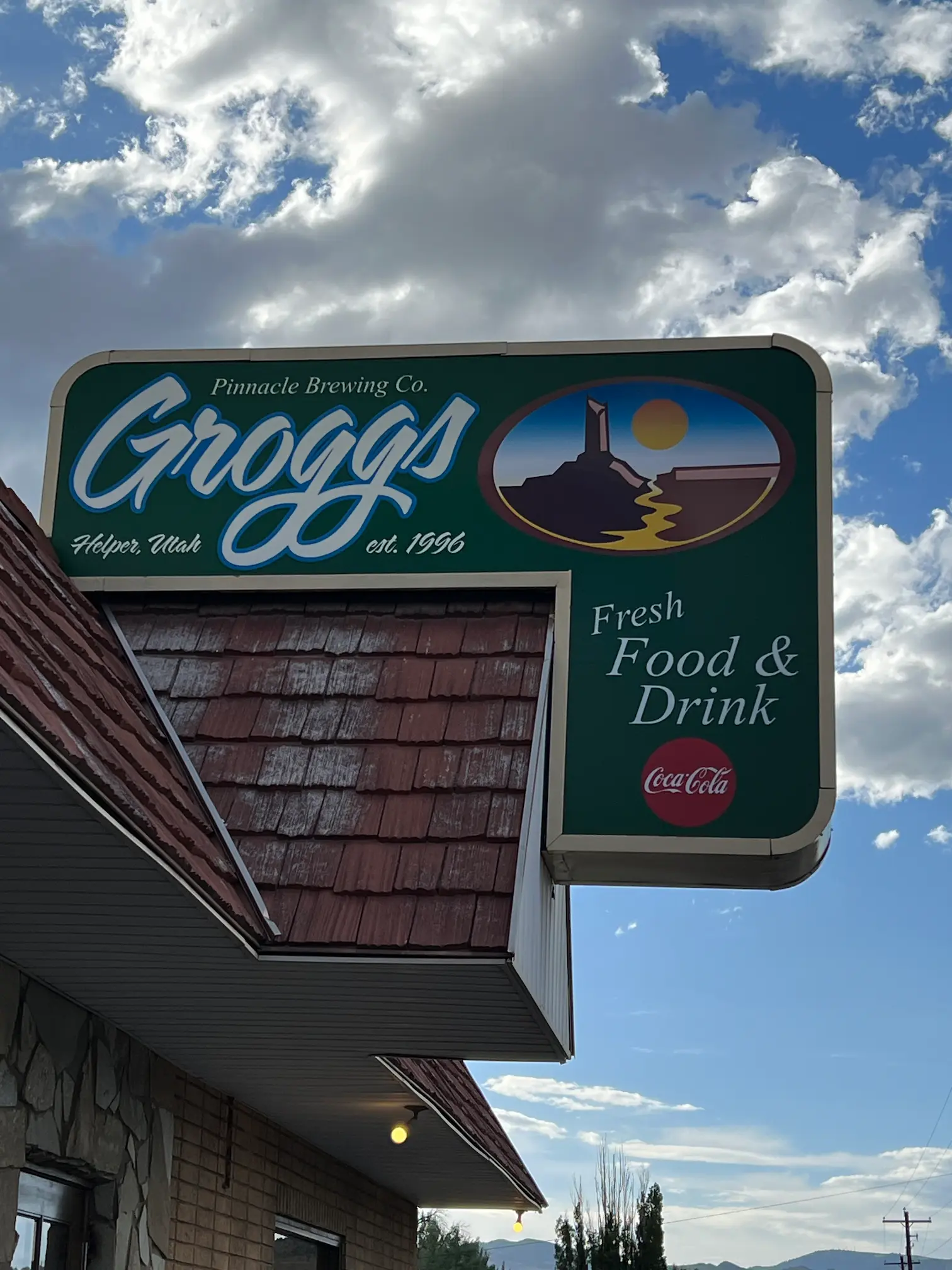 On Sunday evening, we found ourselves quite hungry after a long day of mountain biking. So, we decided to head to the Cowboy Club in Wellington, UT. We have driven past this restaurant numerous times but never had the chance to stop and check it out. The reviews looked too good to be true as they showed reasonably priced, properly cooked steaks so we had high hopes for this restaurant. Thankfully, this restaurant more than met our expectations. Everything that we ordered was homemade including the bread, soup, salads, etc. We both ordered steaks and they were each cooked perfectly. We left the restaurant with our bellies full and smiles and our faces.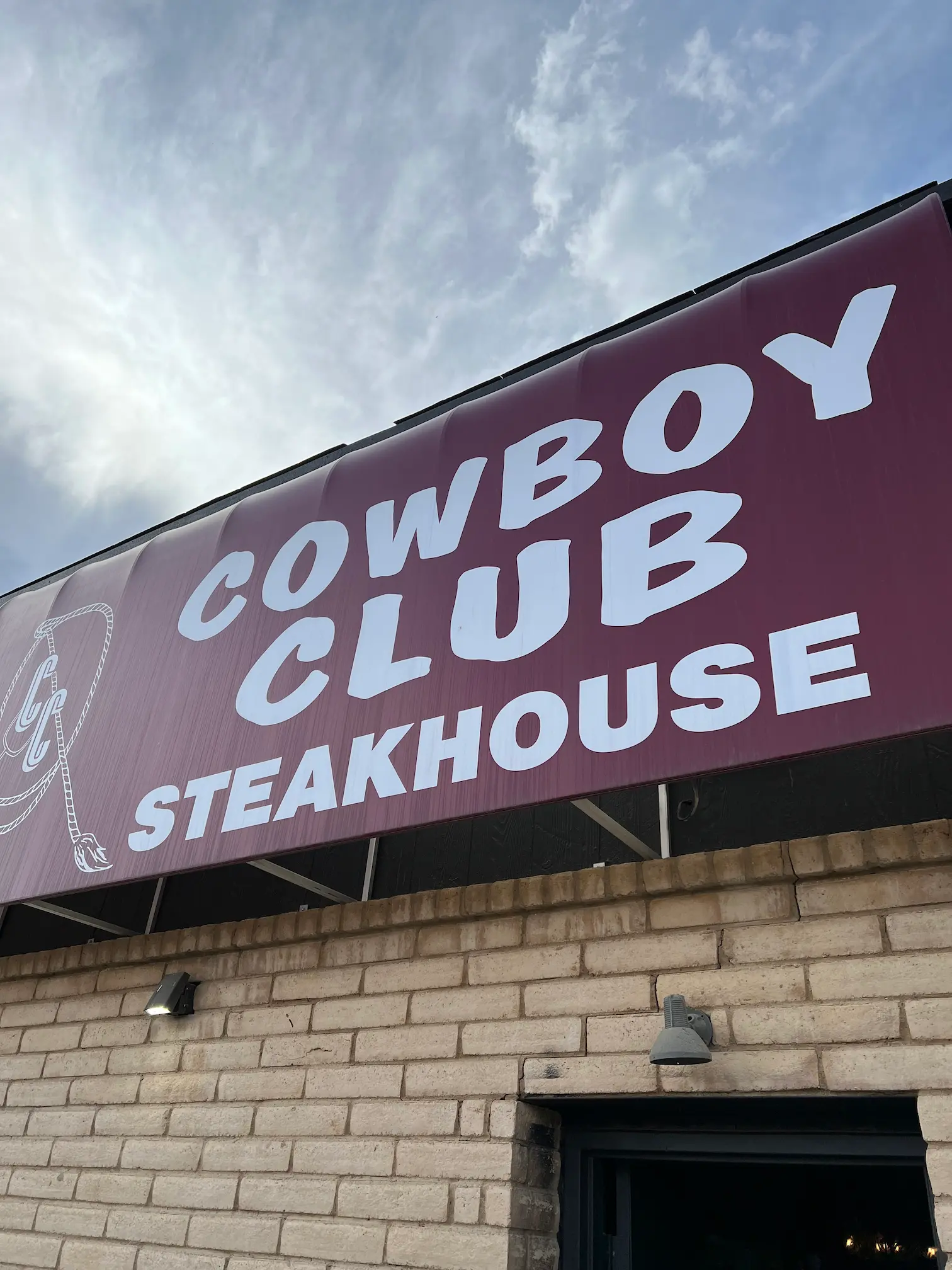 A relaxing day at the Desert Wave Pool 🌊
We were both looking forward to a day of relaxation after two busy days of hiking and mountain biking. On Monday, after a quick stop at the Tangerine Eatery for breakfast, we drove over to the Desert Wave Pool to spend the day relaxing poolside.
We arrived at the pool as it was opening which made for easy access to a set of lounge chairs and one of the available covered patio areas. Keith has a bad habit of burning, rather than tanning, so it was important that we have some shade to escape from the sun. Keith spent the next few hours lounging around, listening to music while Lindsey lounged and read one of her books.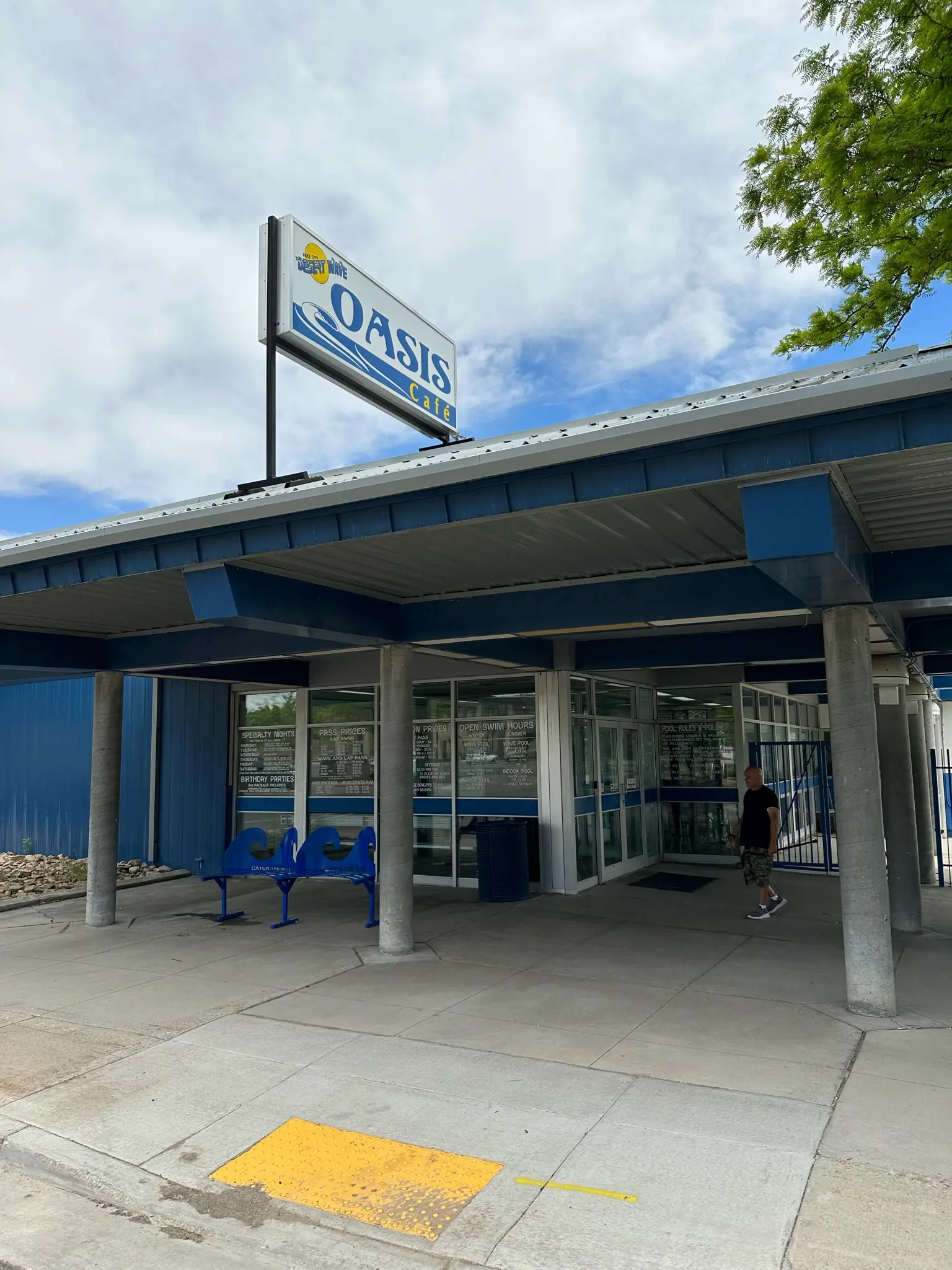 Eventually, we both started to get hot and decided to take a dip in the wave pool. It has been many years since either of us has been in a wave pool. The waves made it so much more fun than a standard public pool. Many of the visitors had rented inner tubes to float in and they were bouncing off one another as the waves crashed around them. We simply enjoyed the refreshingly cool water and the bobbing of the waves.
The drive back home 🚙
Eventually, all good things have to come to an end, including our weekend road trip to Price, UT. On Monday afternoon, we left the Desert Wave Pool and started the drive back toward our home in Orem, UT. We made a quick stop in Helper, UT to fuel up when we quickly realized that traffic was at a near standstill. This was not looking good for our trip home since Highway 6 is the only direct route back. Thankfully, the backup was caused by two minor accidents that were both quickly cleared from the roadway. So, we were able to get underway after only a short delay. The rest of the drive back was smooth sailing.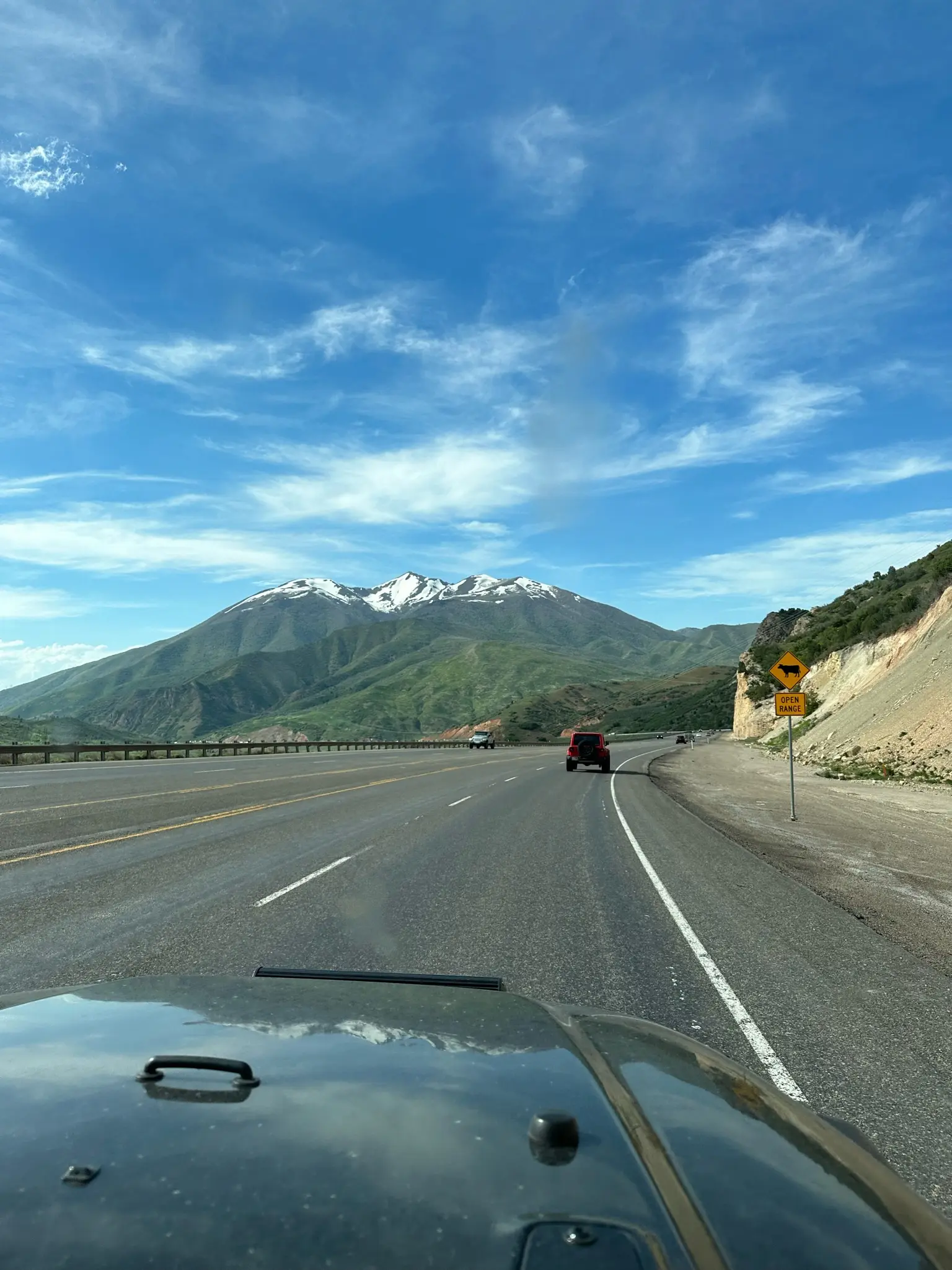 Wrapping up ✅
We are so glad that we capitalized on the opportunity to enjoy the long Memorial weekend in Price, UT. This small city has so much to offer and was a blast to explore. This trip has also re-sparked our thirst for adventure and exploration. We can't wait to plan out the rest of our summer road trips!
Have you ever visited Price, UT? Did we miss any attractions that you would recommend? Do you have any favorite small towns to visit? Let us know your thoughts in the comments section below. 👇 💬