Moab and Canyonlands National Park
Written by Lindsey Huster
/
4 min read
/
Last updated 9 months ago
An awesome day at Arches was nearing the end and we were heading towards the exit of the park when we noticed smoke billowing out the back of the jeep and Keith felt the transmission drop out. We pulled over and Keith and Steve began investigating. They discovered a ruptured transmission line.
Jeep Trouble at Arches National Park
A really nice couple stopped to help us and even ran Keith to town for repair supplies. By this point, it was late evening so most places were closed. What they were able to find was very temporary, but we got back to the campsite and made a plan to call a repair service in the morning.
Dale from Get A Grip Automotive met us at our campsite Sunday morning and was able to field repair the line so we could finish our trip and get it fixed when we returned home. Thank you, Dale!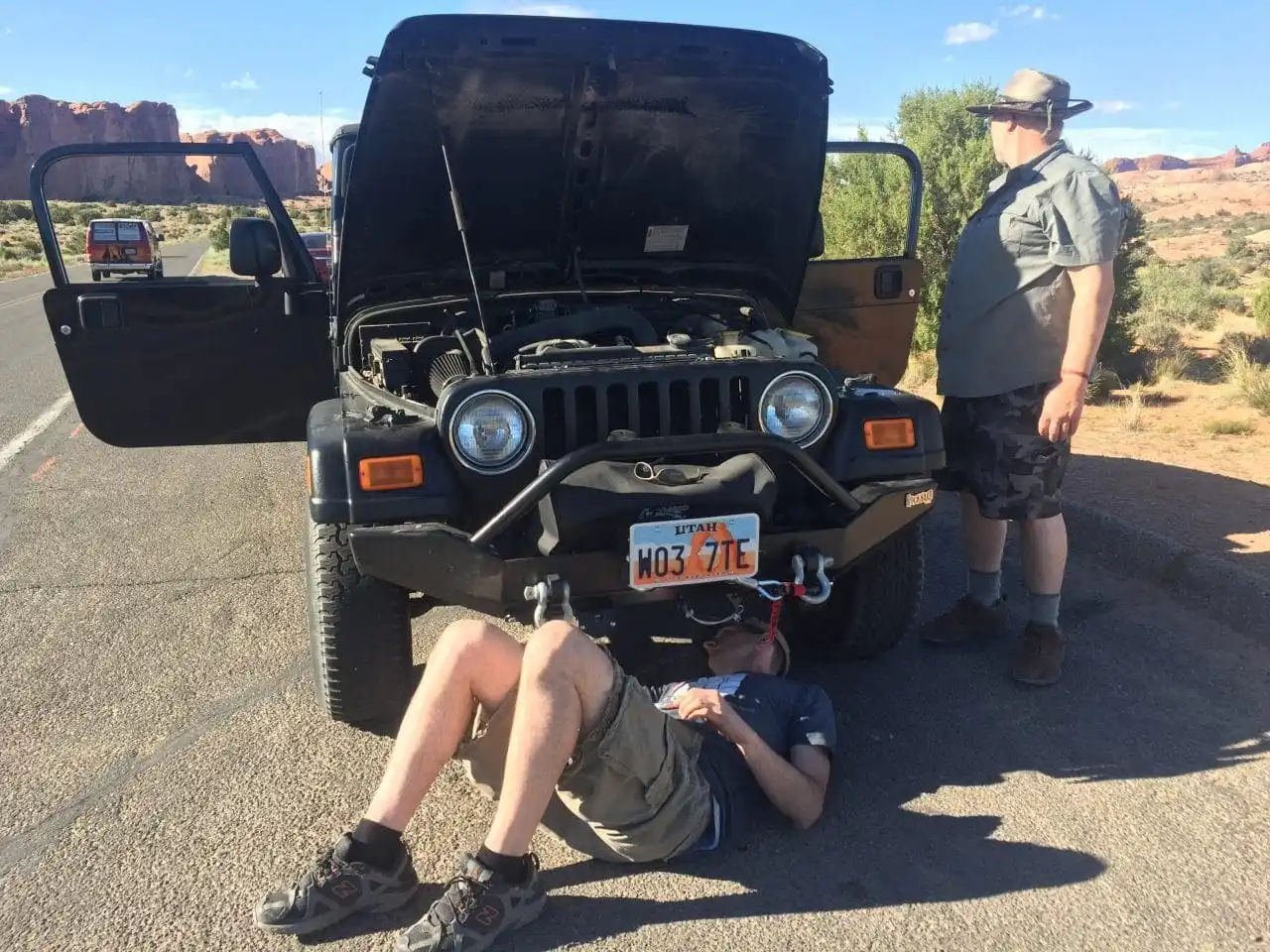 Canyonlands National Park
Canyonlands National Park is massive! It's so big that it's divided into 4 zones. 527 square miles of beauty… hundreds of miles for hiking and world-class off-roading. We got a later start because of the jeep repair.  Our plan was to drive the Shafer Trail, which is a 19-mile, 3400 ft. descent into the canyon. We decided it wasn't the best idea to go down into the canyon with only a temporary fix to the jeep.  The zone in Canyonlands that is closest to Moab is called Island in the Sky. We decided it was best to explore this part of the park.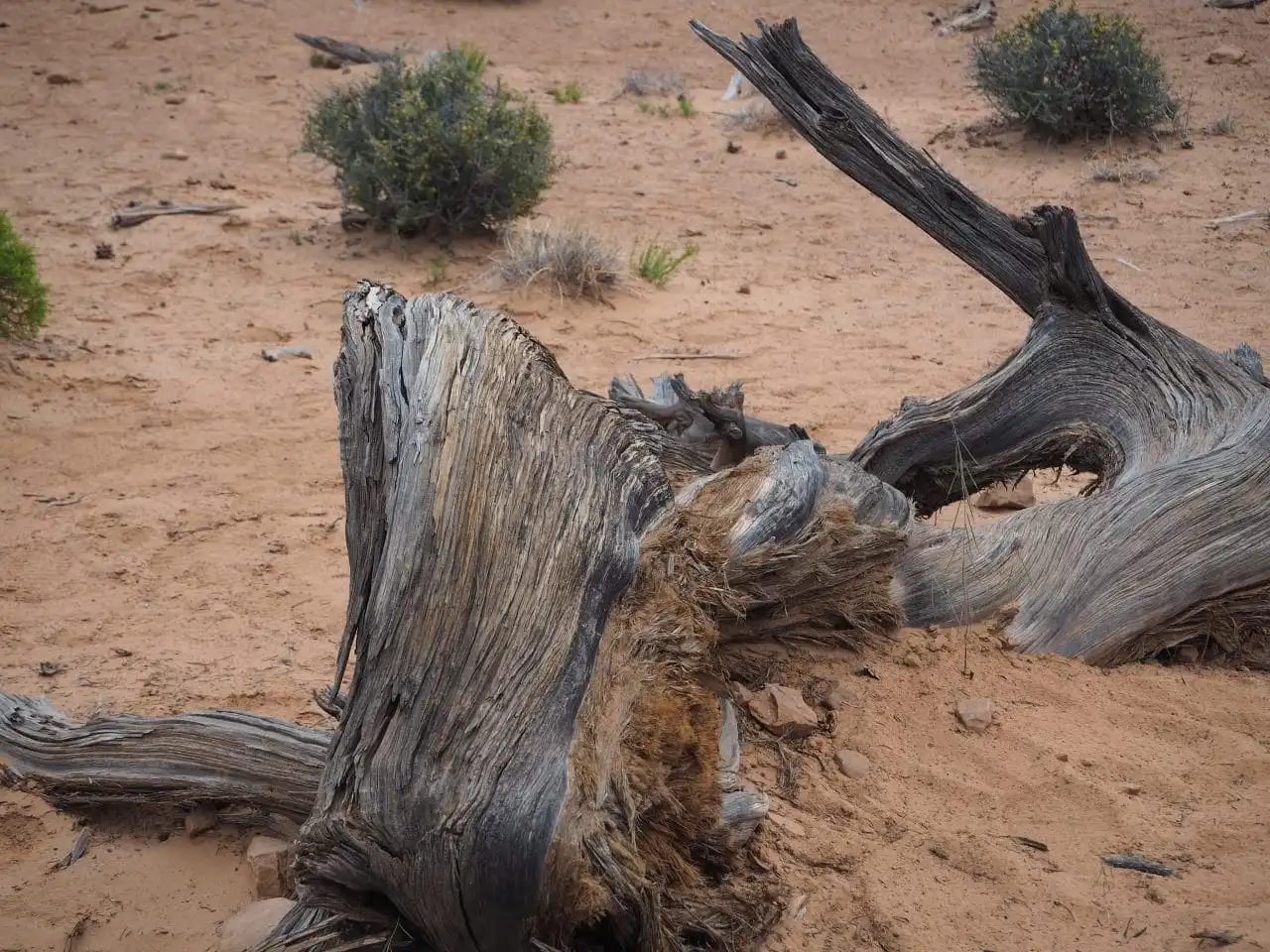 Canyonlands: Island in the Sky
First, we stopped in at the visitor center.  Keith and I had already been there earlier in the year, but visitor centers are great for getting more information about the park.  We've found that rangers are extremely knowledgeable and we learn something new every time we take a moment to chat with them.
It was looking rainy so we decided to fit in a couple of quick walks to explore what we could before it rained.  The rain held off most of the day, but it was cooler and windy.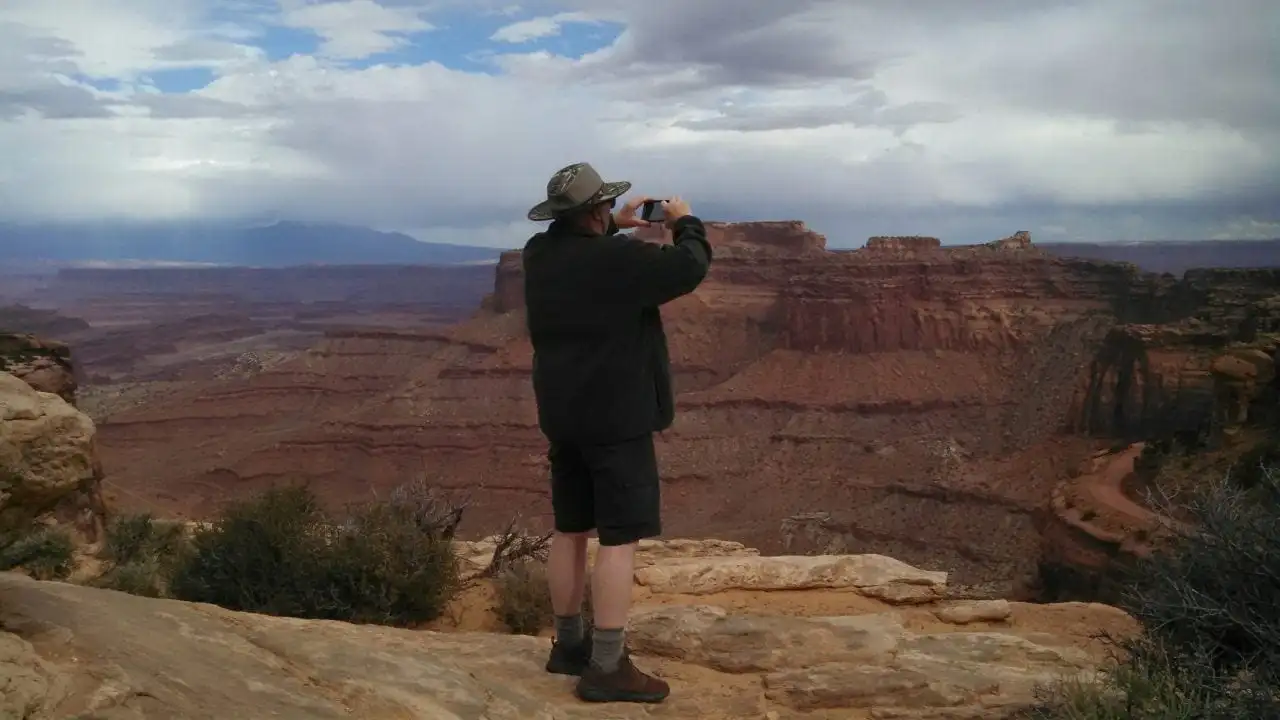 Mesa Arch Hike
Mesa Arch is a quick half-mile loop with a big payoff.  It's a must-do when in the area!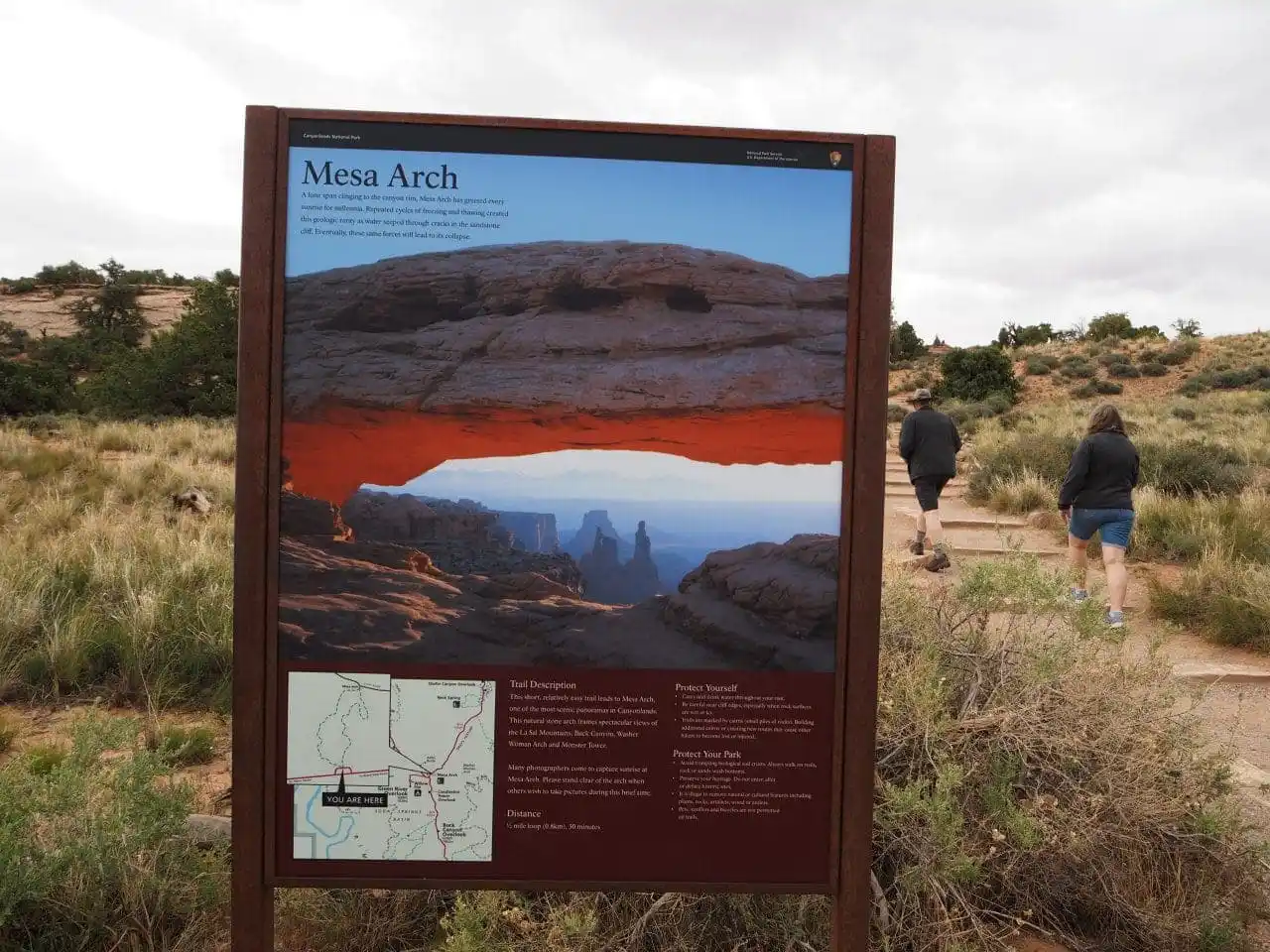 Grand View Point Overlook 😍
Grand View Point Overlook is a place I could sit all day long.  We didn't do the hike there, just sat at the overlook and enjoyed the spectacular views.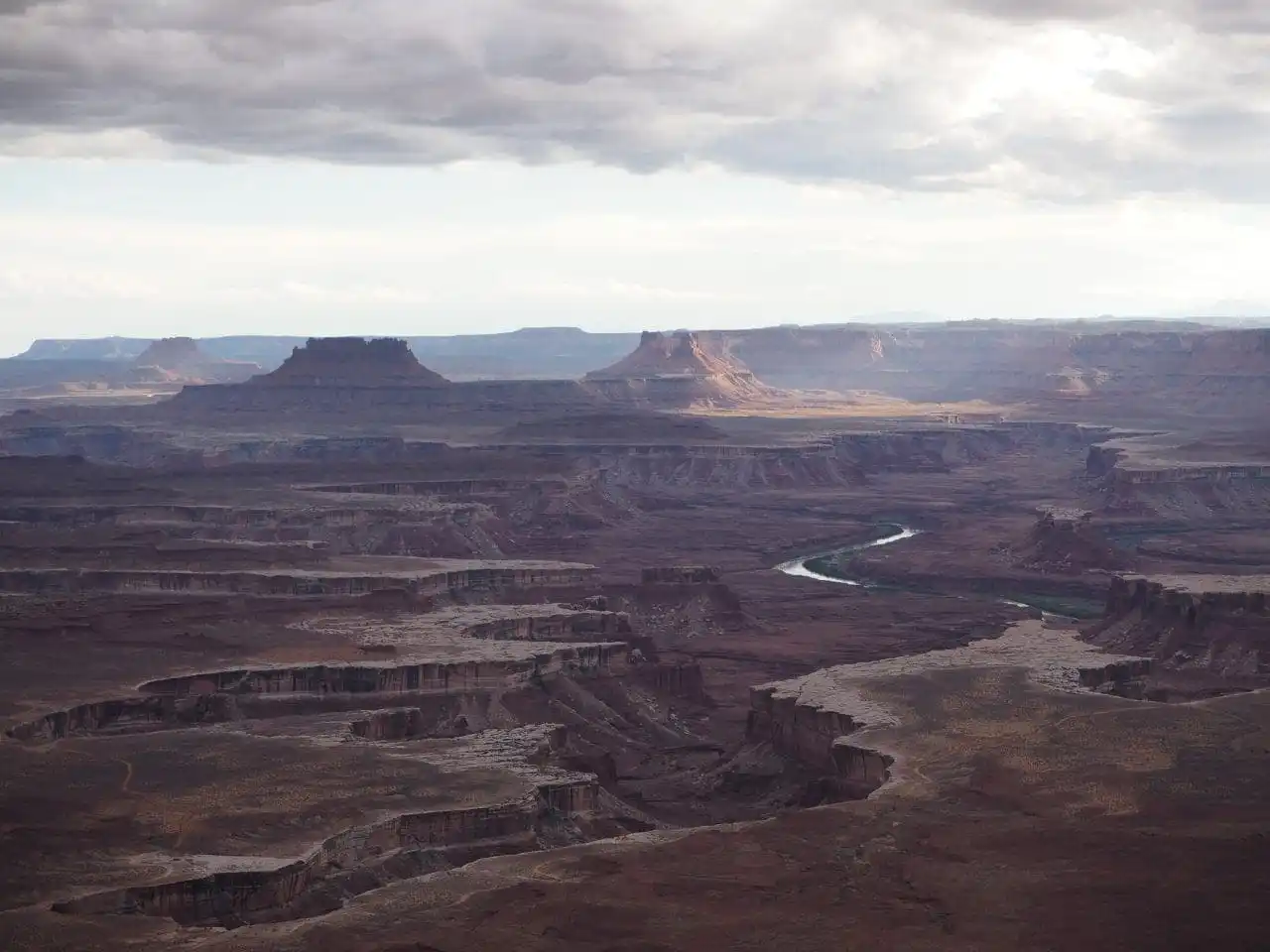 (We did NOT filter or edit these pictures at all… the colors were amazing!)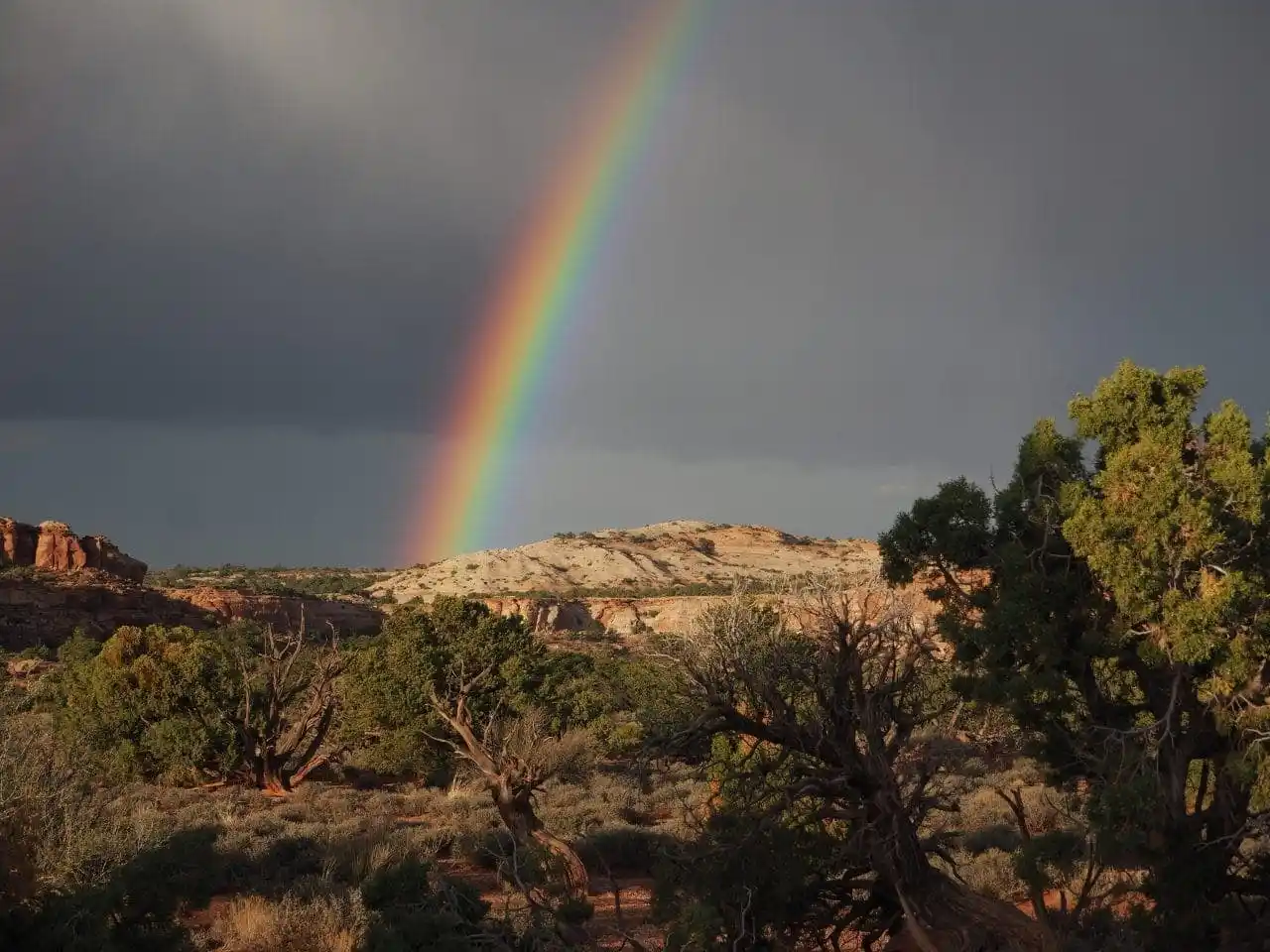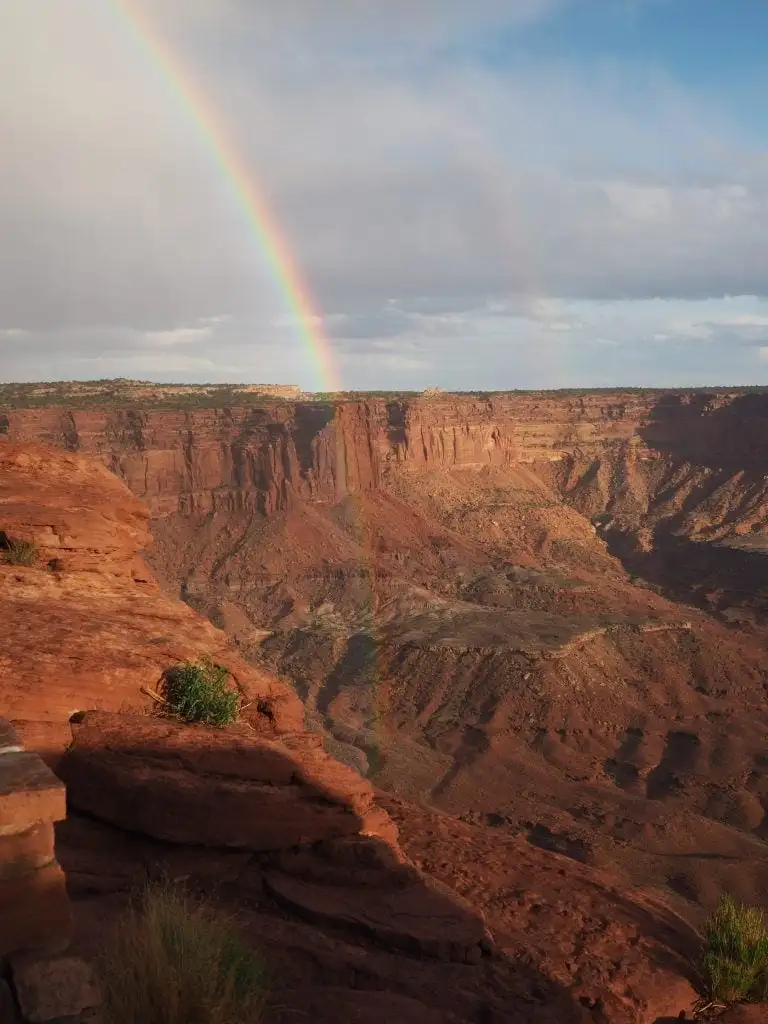 Every great trip must come to an end
There were some very tired passengers on the way back! We had a fantastic trip to Moab and loved spending this time together making memories.
Keith's parents would have a couple more nights with us back in Pleasant Grove and then they'd be on their way back to Indiana.  We mainly relaxed on the last day and went out for a delicious dinner to conclude their trip.
It had been so wonderful to share our new world with Steve and Roberta.  We loved every minute we were able to spend together exploring our new hometown and state.  Our hearts were so happy!!!