More Exploring in Red Canyon
Written by Lindsey Huster
/
3 min read
/
Last updated 9 months ago
It was nearing the end of our trip and we wanted to get Lexi out for another hike. There was still a short hike at Red Canyon that we hadn't done so this was the perfect activity.  Lexi had hiked with us previously in Red Canyon and enjoyed it so much that this was a no-brainer.  Check out the post, Hiking with Lexi in Red Canyon.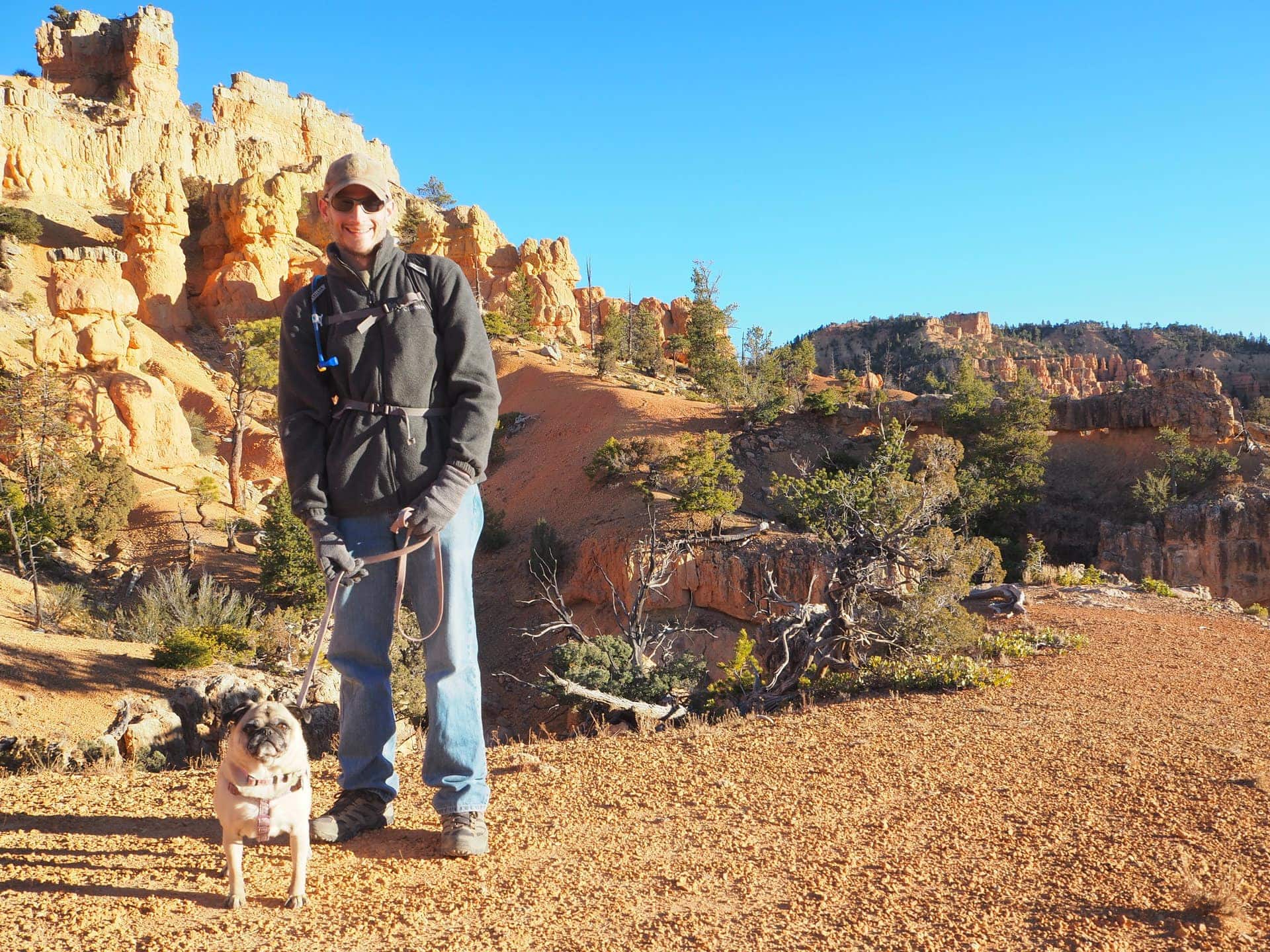 Check out our video
Castle Bridge Trail
Lexi did so well with the trail in Red Canyon earlier in the trip that we returned on Tuesday, November 7th to hike the Golden Wall Trail to Castle Bridge. This out-and-back trail is 2.1 miles with an elevation gain of 616 feet. Lexi again impressed us with her hiking skills and we began to wonder if she has been a hiking dog all this time and we never knew it! She was in such a good mood, she was keeping a good pace, exploring the plants, and having fun.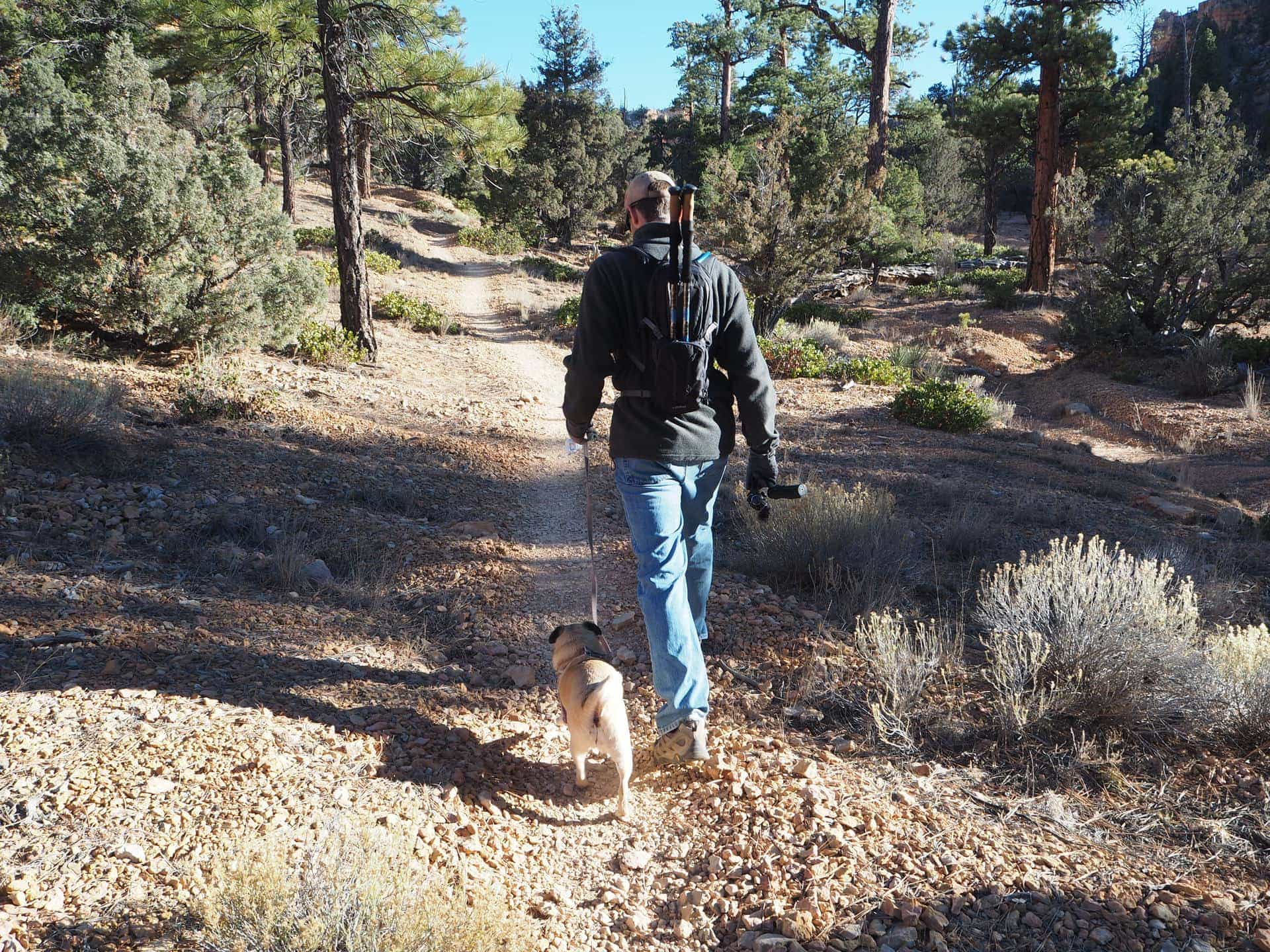 Hiking with Your Dog
There are a lot of good articles and products to help you prepare for hiking with your dog. We have considered this information and followed some basic guidelines. We try to keep it simple and safe, the same with our own preparations. First, we find out as much information about the trail as possible to prepare.  Next, we always have plenty of water and food. Finally, we carry basic first-aid supplies.
Specifically for Lexi, we keep her on her harness/leash at all times. We tend to keep her as close to us as possible. This is for two main reasons. First, I'm watching for animals/insects along the trail (snakes, spiders, etc.). Second, I'm aware of what she is sniffing. It's not safe for her to be inhaling dirt, sand, or the needles of plants. This can very easily be done, especially with the desert plants in Utah, and can be extremely harmful to your pet. Finally, we can carry her in a Ruffit Dog Carrier if she's too tired or if she were to be injured.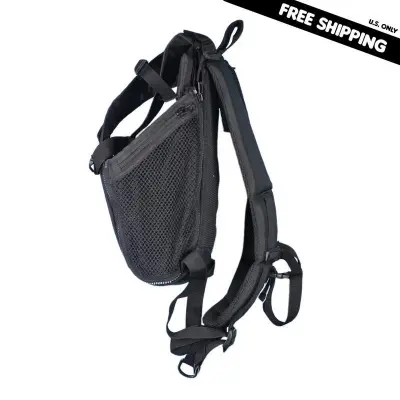 Ruffit Dog Carrier
A convenient way for carrying your four-legged friend.
Buy on Amazon
Lexi did more hiking on this trip than ever before and we kept a close eye on her to monitor her ability and health. Also, note that it was Fall so the weather was reasonable. We monitored the weather closely to decide which days she could safely be outdoors.
Do you hike with your pet(s)? What accommodations do you make for them?