More to do in Moab, UT
Written by Lindsey Huster
/
4 min read
/
Last updated 9 months ago
I left this day open for us to decide, as a group, what we wanted to do. I had some options in mind and ultimately we decided on hiking to Delicate Arch and then visiting Dead Horse State Park before heading back to our house to celebrate the Fourth of July!
Still more to do in Moab
One thing I've found very useful in planning is to have more planned than I think we can do. This way if we have extra time, we can pick from my list rather than waste time deciding what to do by having to look up information. Plus, the things we don't have time to do go on the list for the next visit.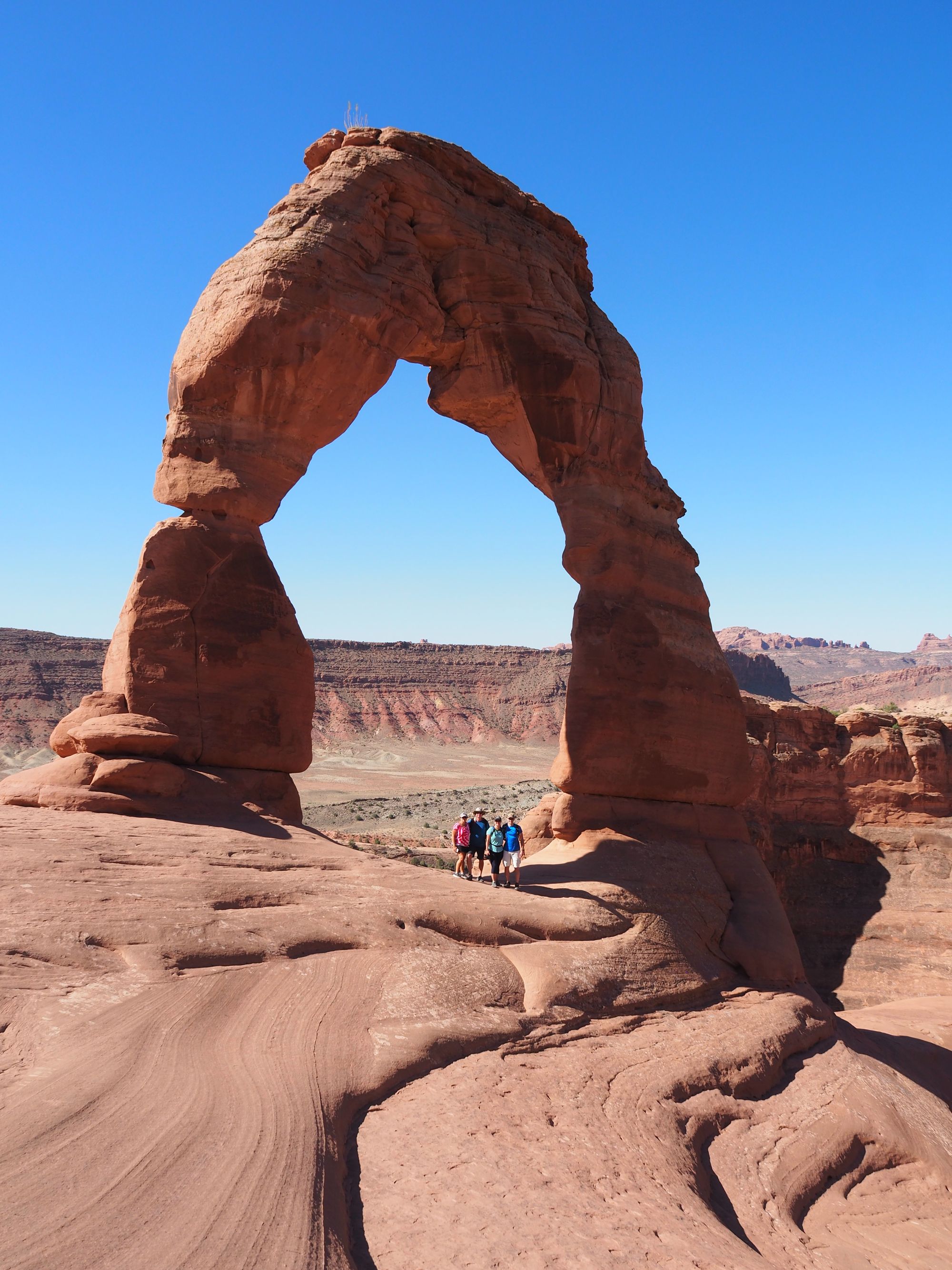 Check out our video
Delicate Arch Hike
Delicate Arch is an icon for Arches National Park and an icon for Utah. The arch is the symbol on the Utah license plate as well as many other Utah logos. Keith and I did the hike for the first time with his parents the year prior and were excited to do it again with our friends. You can read about that trip from this post, Moab and Arches National Park.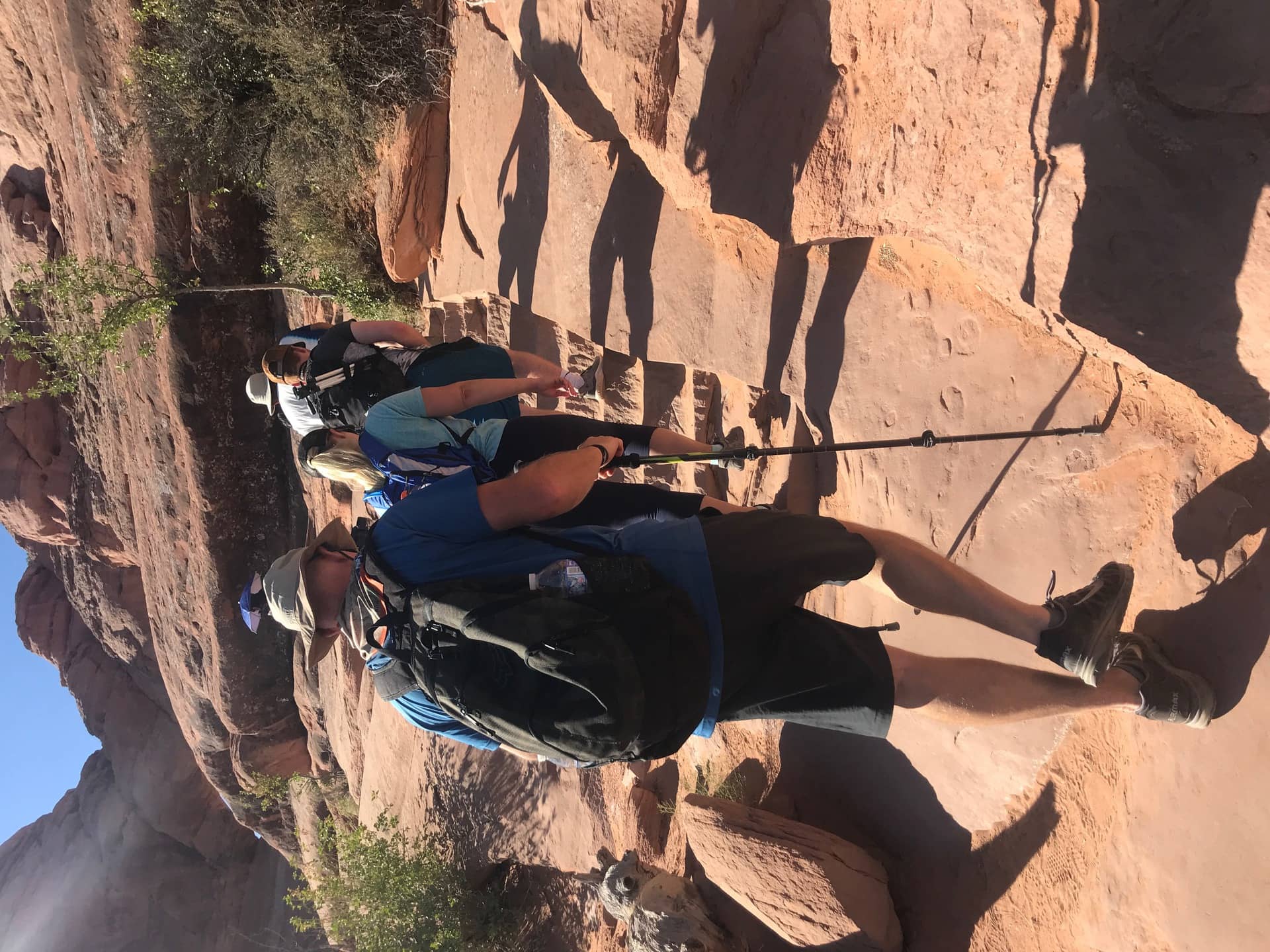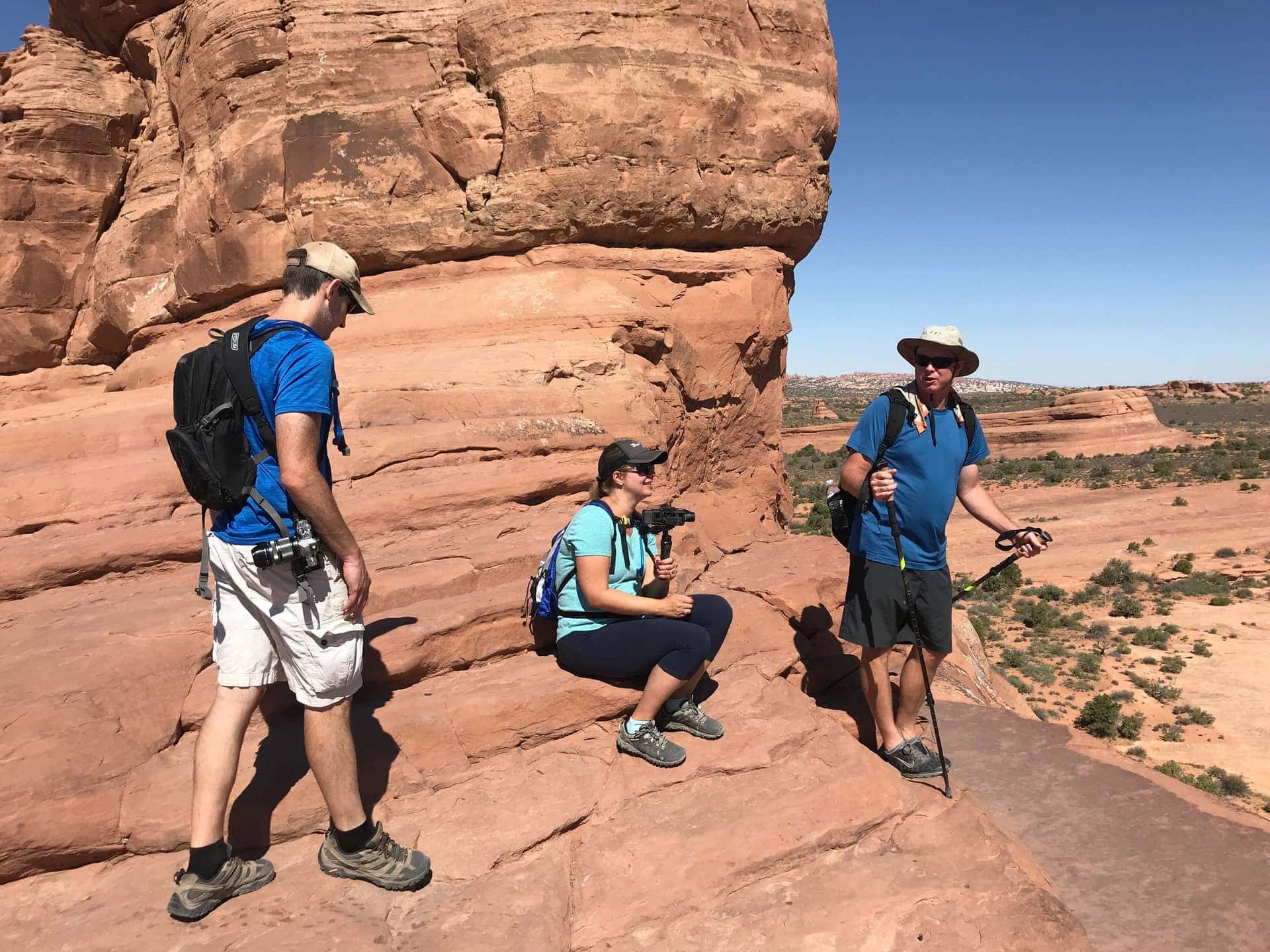 Fun facts about the Delicate Arch hike
3 miles, out and back trail
Elevation gain 600 feet
Rated moderate-difficult; mainly because there is no shade
The arch stands about 60 feet tall with an opening about 45 feet tall
The torch for the 2002 Winter Olympics in Salt Lake City passed through the arch
Dead Horse State Park
We had driven by Dead Horse State Park and had even driven under the overlook while on the Shafer Trail, but hadn't actually been to the visitor center. Since we had time, we decided to stop in before leaving town. There is a nice movie to watch and information inside about the history, wildlife, etc. This is also a great place to view the Colorado River and the potash evaporation ponds.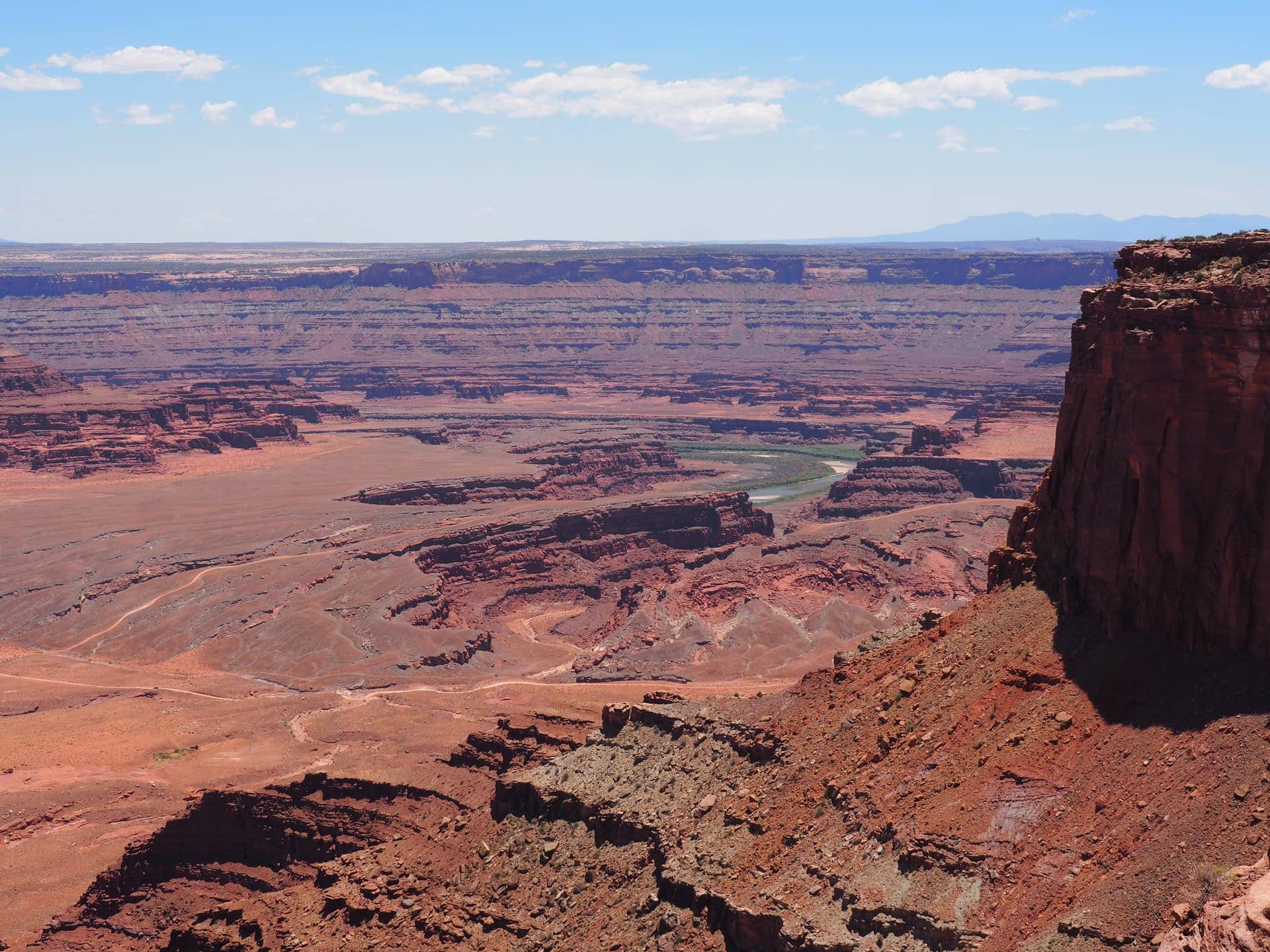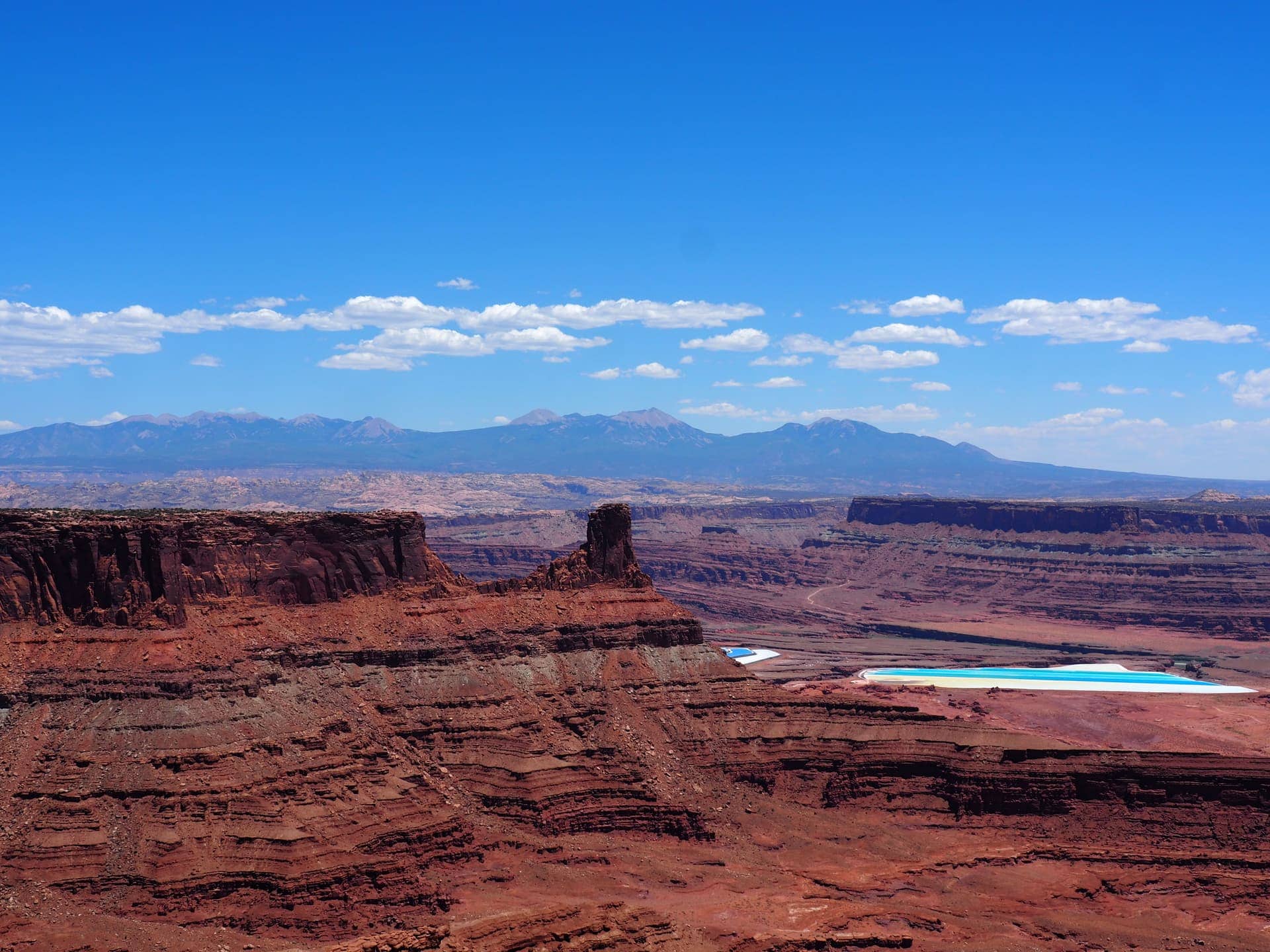 Back to Pleasant Grove for fireworks
We arrived back at Pleasant Grove early evening and ordered some pizza while we took a little time to relax. I knew there would be fireworks and activities in the area, but had left it up to us and how we felt to decide if we wanted to out or not.
Our friend, Randy, stopped by and we all drove to the nearest trailhead to view lots of firework displays in the valley. It was a different perspective to see the fireworks from further away and many times it felt as if we were above the blasts. It was fun to spot all the fireworks and point them out to each other. After the shows started to die down, we drove to Grove Creek Trailhead to see the flag hanging in the canyon.  Follow the Flag is a local event and I wanted to share this with them for July 4th.  Unfortunately, there was trouble with the flag and it wouldn't be up until the next day. We did get to view Big Betsy the next evening. Big Betsy is the largest free-flying flag in the world!