My Sister Visits Us in Salt Lake City, Utah!
Written by Lindsey Huster
/
6 min read
/
Last updated 10 months ago
I was beyond excited when my sister, Jill, booked her trip to Salt Lake City, Utah!  Not only would I see my sister, but also my nearly 1-year-old niece, Adalyn.  Plus, they were bringing my mom, Marilyn, with them! It was a little difficult working around Jill's schedule, my mom's schedule, and Keith's recent ACL surgery… but we made it happen and it couldn't have gone any better.  Keith may disagree slightly as he was in quite a bit of pain trying to keep up with us. 😉
Check out our video
Exploring downtown Salt Lake City
My family would only be here for a few days and luckily their flight arrived early in the morning, so we started the grand tour as soon as they landed!  First, we headed to downtown Salt Lake City for a short driving tour. Keith and I pointed out specific places we've been, places we want to go to, and other landmarks in the area.  Then we parked the car and walked around Temple Square. City Creek Mall is just across the street and it was a great place to sit for a minute and chat while Adalyn stretched her legs.  Then we grabbed lunch and sat outside to enjoy the sunshine.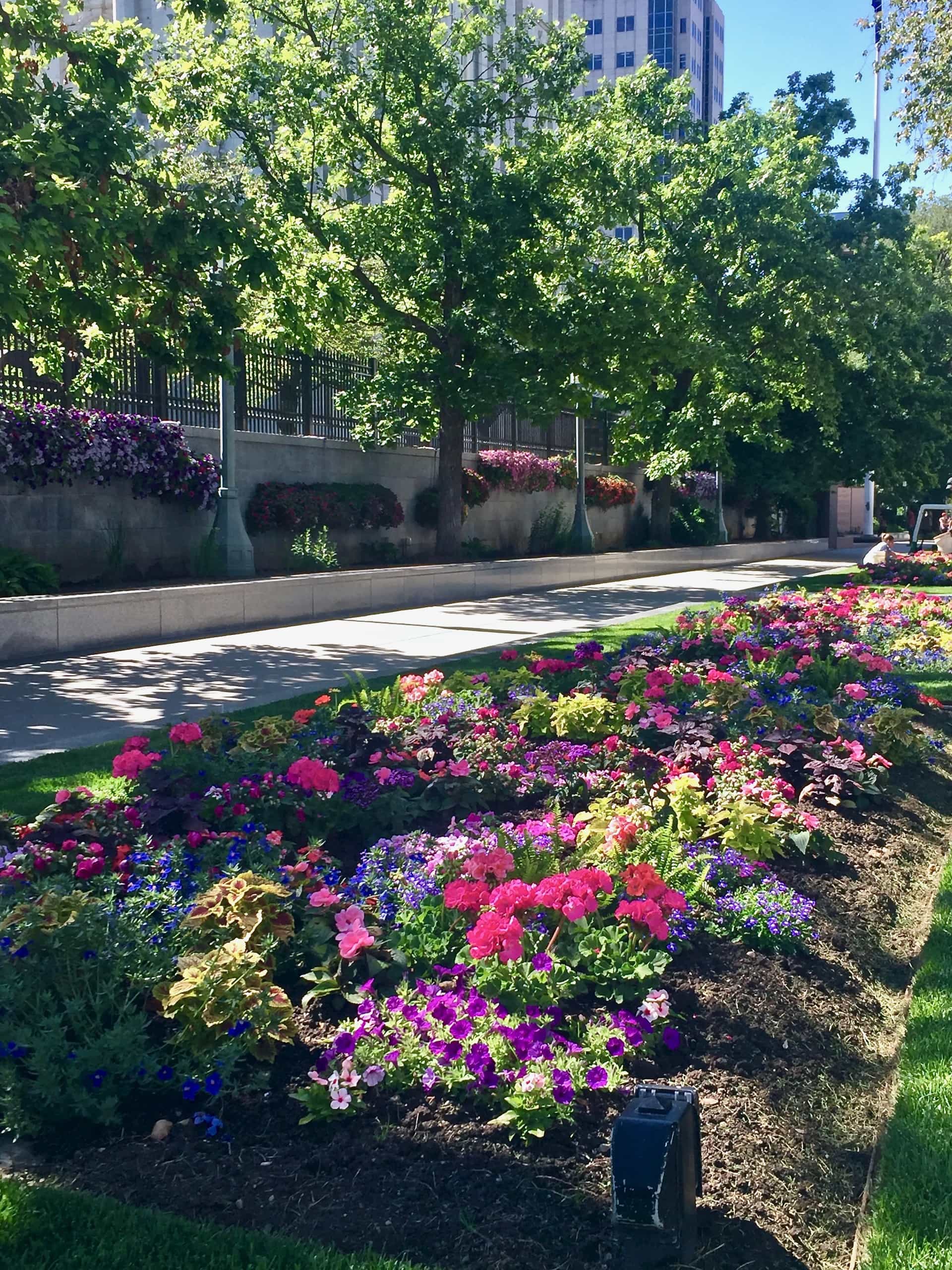 Visiting Snowbird and a scenic drive home
Next stop? Alta and Snowbird!  Driving up Little Cottonwood Canyon is always impressive and riding the tram to the summit at Snowbird gives our guests a whole new feel for where we ski and what the terrain is like.
We love spending time at Snowbird and it's always a treat to share this with family and friends.  We enjoy showing them around the resort and not only talking about skiing but explaining how Snowbird offers so much more in the way of relaxation and entertainment.
Keith and I chose a more scenic way home to show them a view of the valley we live in and a quick tour of the area around Pleasant Grove.  It was fun to see the area through their eyes and tell them how much the area has grown just in the time we've lived here!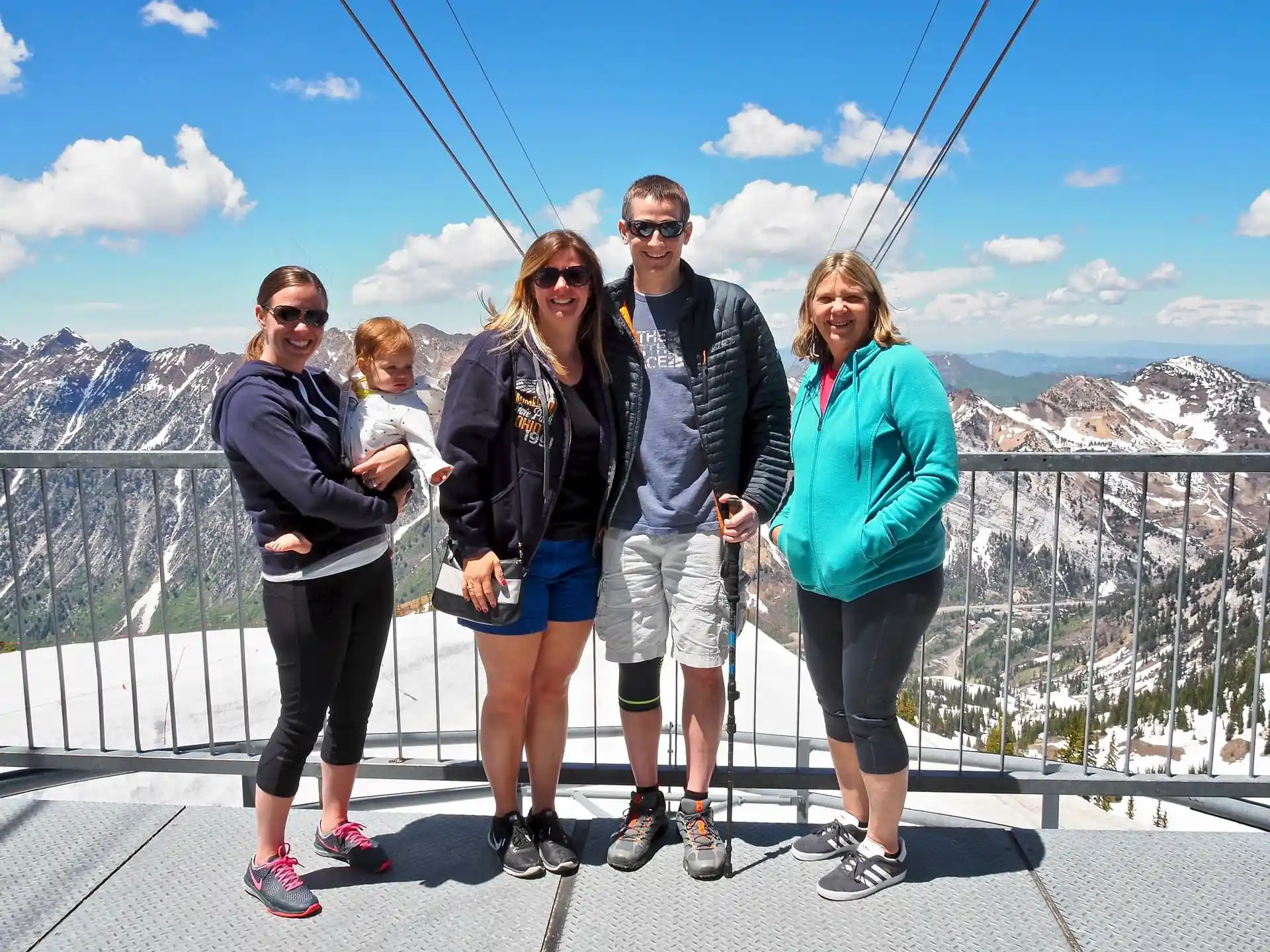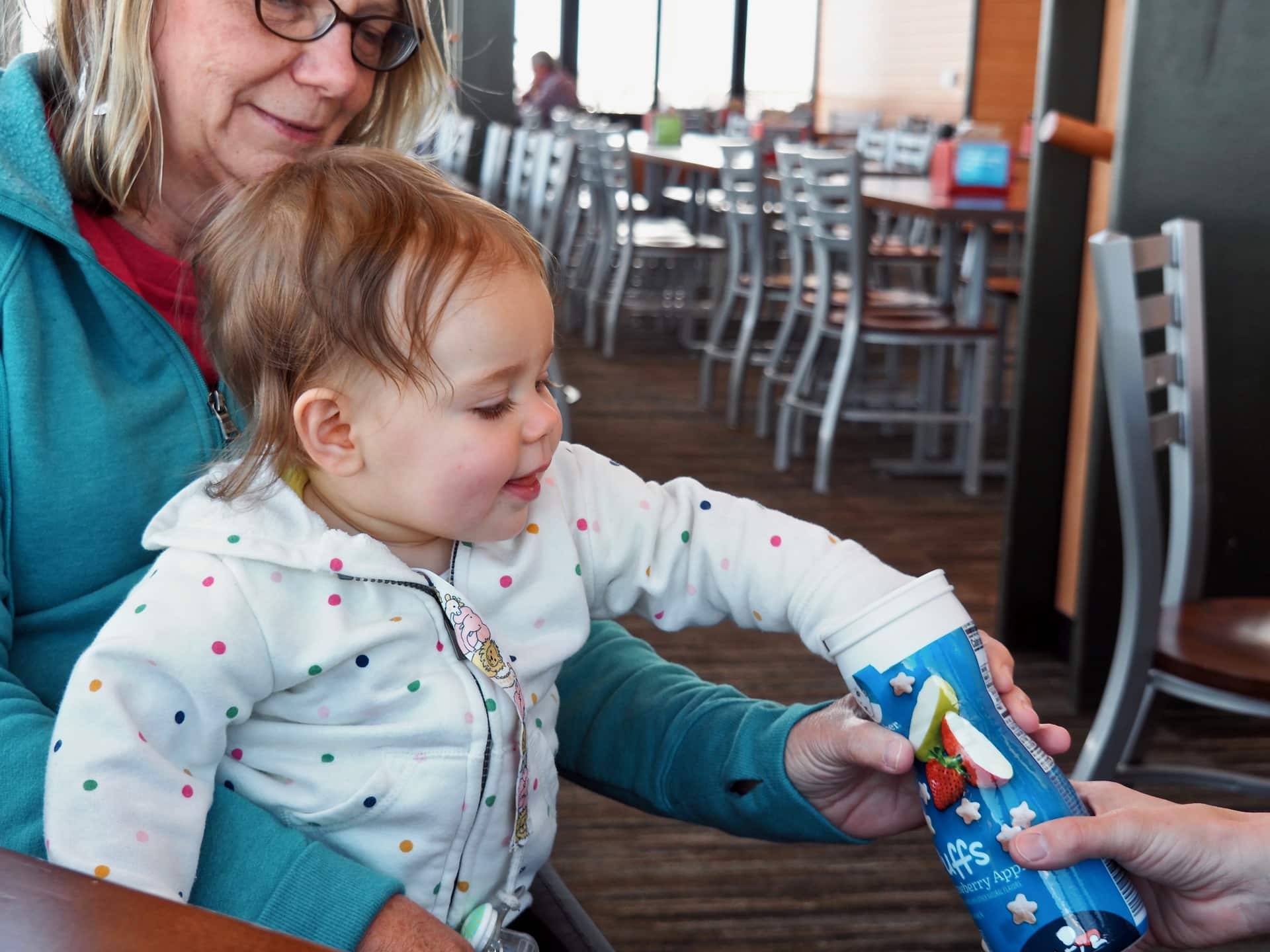 Finally back at our house and dinner
It was nearly dinner time as we arrived at our house, or Huster Hotel as I call it for visitors.  I gave Jill the grand tour (my mom visited last May so she's familiar). We had a little downtime to get settled in.  This gave Lexi and Adalyn time to meet. They got along so well and Adalyn just giggled at whatever Lexi did, which was nothing.  Adalyn got a big kick out of Lexi's crate and her steps, these soon became the activity of choice for Adalyn.
We decided to grab sandwiches at a local restaurant, Paul's Place, and spent a little bit of time relaxing before everyone was soon dozing off.  It had been a long day and this was just the beginning!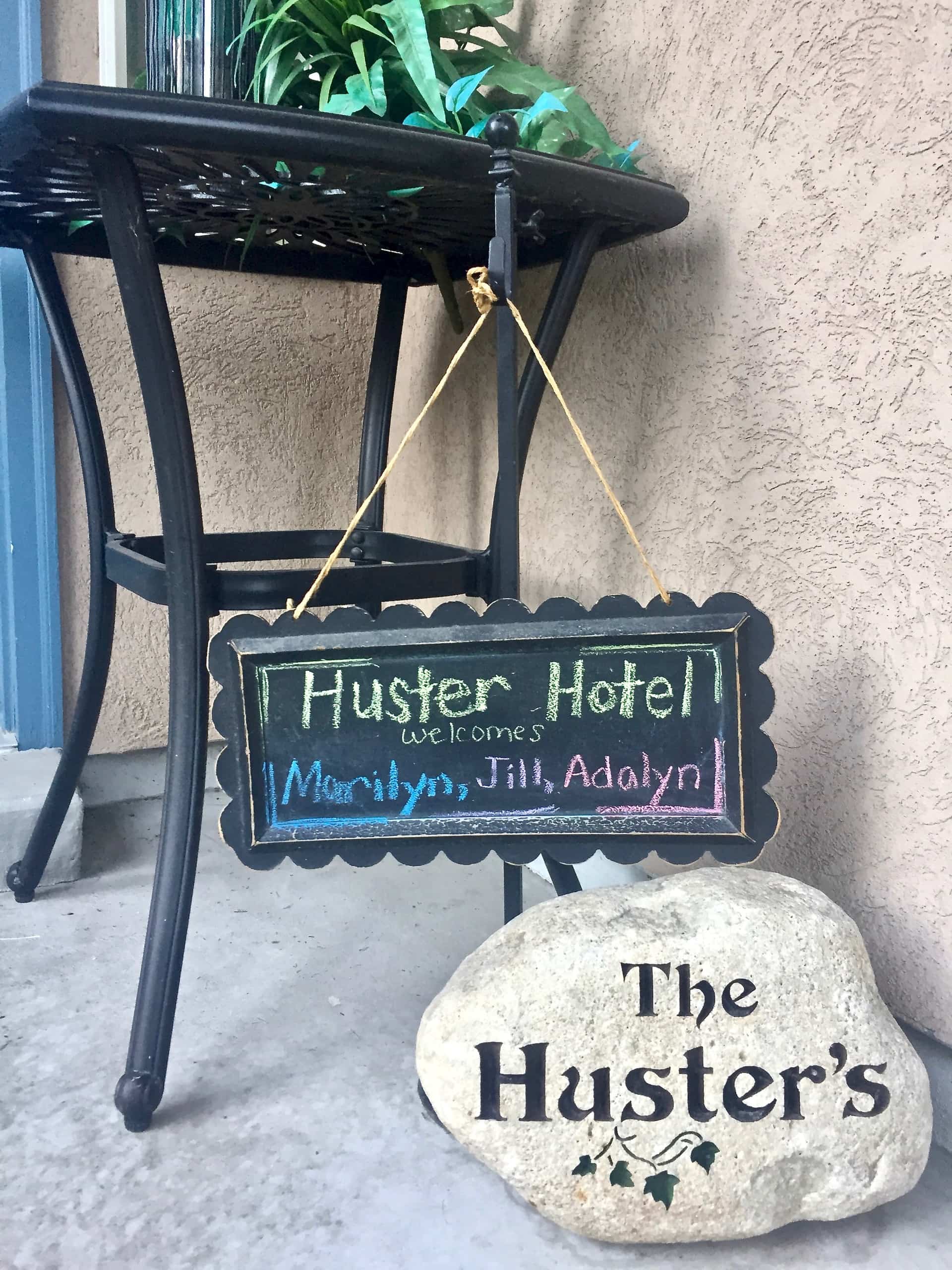 Driving Big Cottonwood Canyon and exploring Park City
The next day I made breakfast for everyone and we got started with our big day to explore more of Keith and I's favorite areas.  First, we made our way up Big Cottonwood Canyon to see both Solitude and Brighton ski resorts. We then took Guardsman Pass, which just opened for the summer, to Park City.  This mountain pass takes you from the west side of the Wasatch to the east side. It is not maintained (closed) in the winter and typically opens around Memorial Day.  This year it opened a little later because of all the spring snow.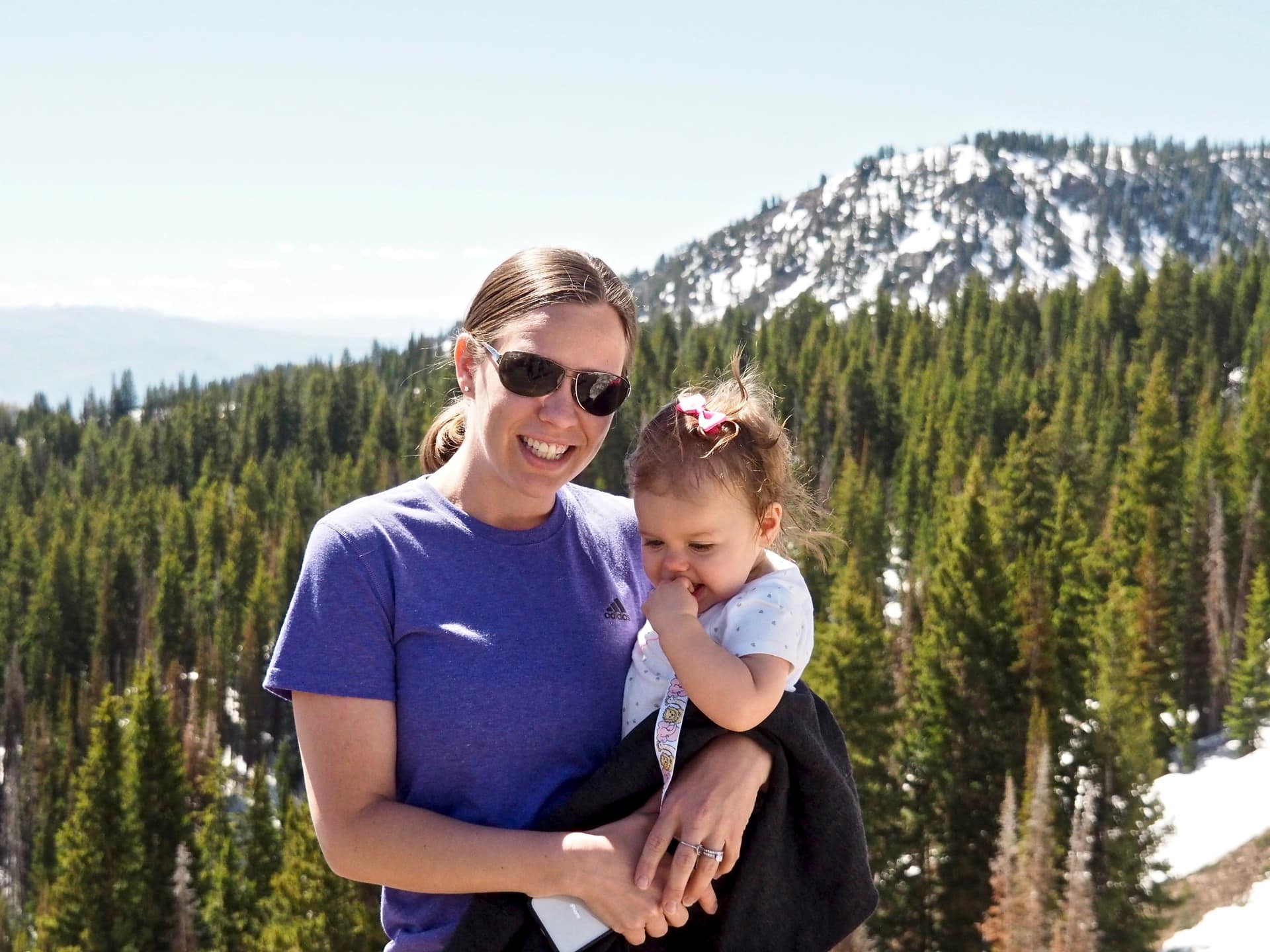 Downtown PC for Lunch
Last year when my mom visited we didn't get to spend much time in Park City so I planned for more time to eat downtown, walk the streets and do a little shopping. Historic Main Street is always fun for visitors and a place we enjoy spending time. After walking around and doing some souvenir shopping, we decided to have lunch at 501 Main on the outdoor patio. This was a perfect choice since the food was great and it was nice to spend even more time outdoors.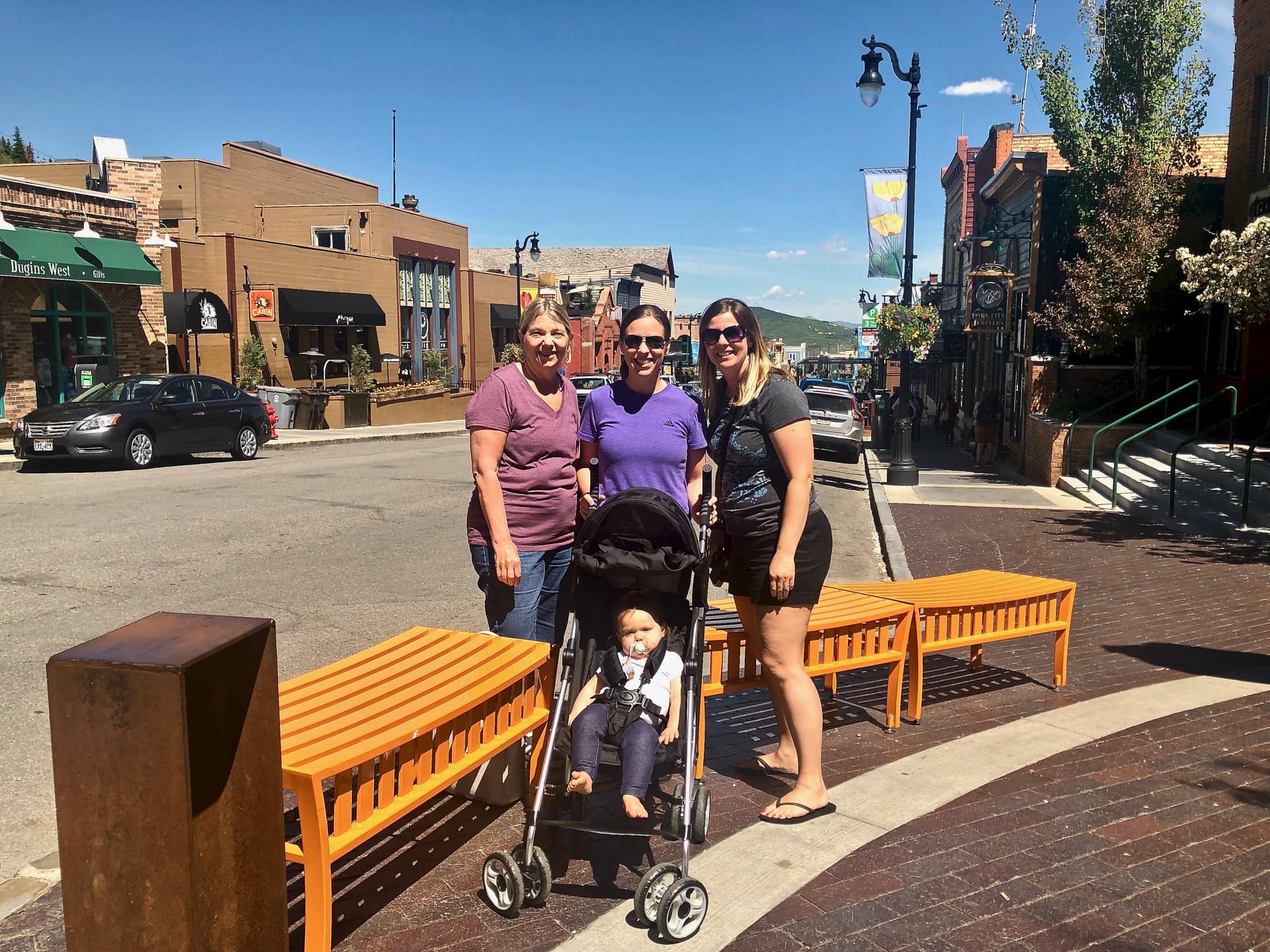 Touring the Utah Olympic Park
It always amazes me how you can show up at Olympic Park and witness such talent. Once again, last year when my mom visited we arrived after Olympic Park closed for the day so we didn't get to explore the museum or see any of the activities going on.
This time I was pretty certain that there would be ski jump practice going on and sure enough, we got to see some awesome athletes perfecting their skills.  No matter how many times I see it, it is always something special to see how they practice and think about what it would be like to experience the same thrill they must get from "flying" through the air.
The free museum is also worth the time to walk through and learn more about when Salt Lake City hosted the Winter Olympics in 2002.  I really appreciate all the pictures, costumes, and other artifacts that are on display.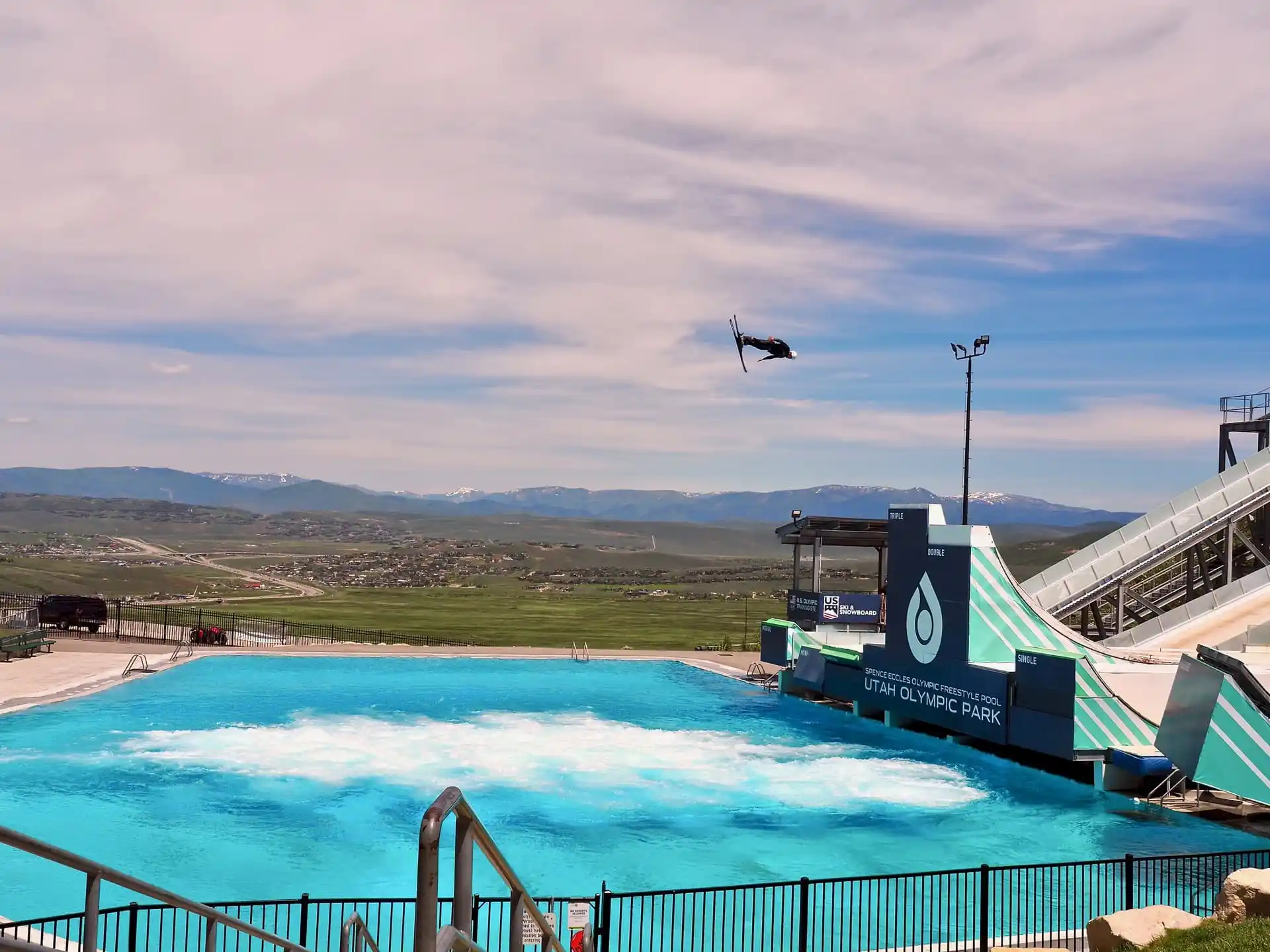 Stopping at Sundance and Bridal Veil Falls
Sundance is such a slow-paced peaceful way to bring the day to an end and as we walked around the grounds we found several places to stop for pictures and just chat for a bit.  We had been on the go all day and everyone was slowing down.
One more stop on the way home, Bridal Veil Falls. These falls are just off the main road and are always fun for visitors to have the opportunity to walk right up to and even dip their toes in if they wish.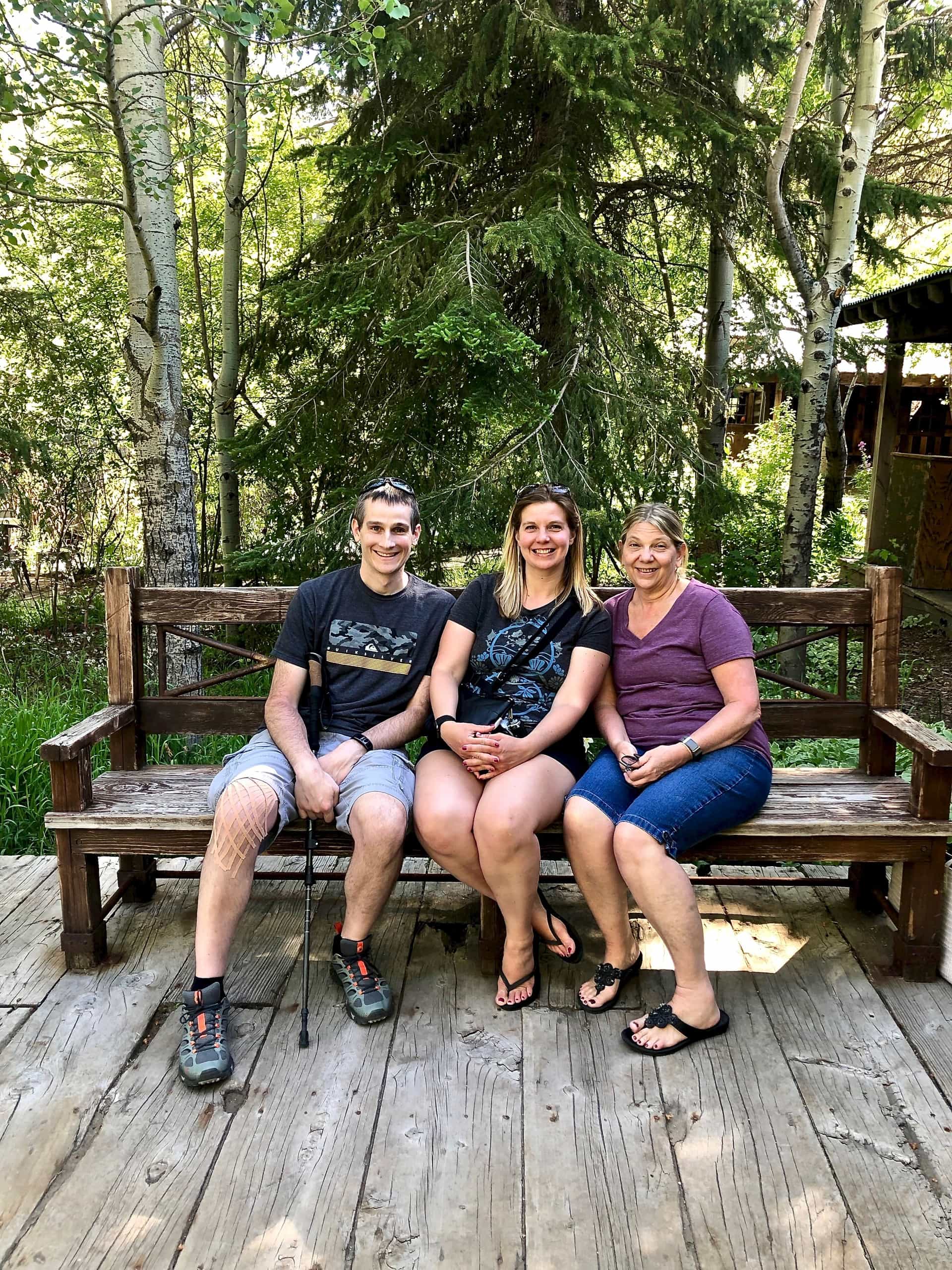 More to come in two weeks!
Check back in two weeks for more from the visit with my mom, sister, and niece!
There will not be a post next week because we will be on our annual family boating vacation and focusing on spending quality time with everyone. 🙂