My Ski Gear
Written by Lindsey Huster
/
6 min read
/
Last updated 5 months ago
Keith and I had ski gear when we moved to Utah because we actually did ski in Indiana. People in Utah are typically shocked to hear there is skiing in Indiana, although we have run into a few people who have heard of Perfect North Slopes.
Our old ski gear from Indiana
We were quite comfortable with our equipment and wanted to learn more about different types of skis before making a decision or spending that much money.  We ended up skiing in our old gear the whole first year in Utah. This definitely proved challenging on deep powder days when we didn't have the surface area needed for multiple feet of fresh pow!
Our gear was quite old (12+ years!) and not exactly the best for bigger mountain skiing. Just like with anything else, you need the right tool for the job and that meant we needed new ski gear- ASAP!
Time for new ski gear
We learned a lot by noticing what other skiers were using, visiting several ski shops, researching online, and even demoing skis on the mountain. By Labor Day weekend of 2017, we were excited to shop at our favorite local ski and bike store, Level Nine Sports. We entered the store with anticipation of new gear and the upcoming ski season, even though it was a couple of months away at that point.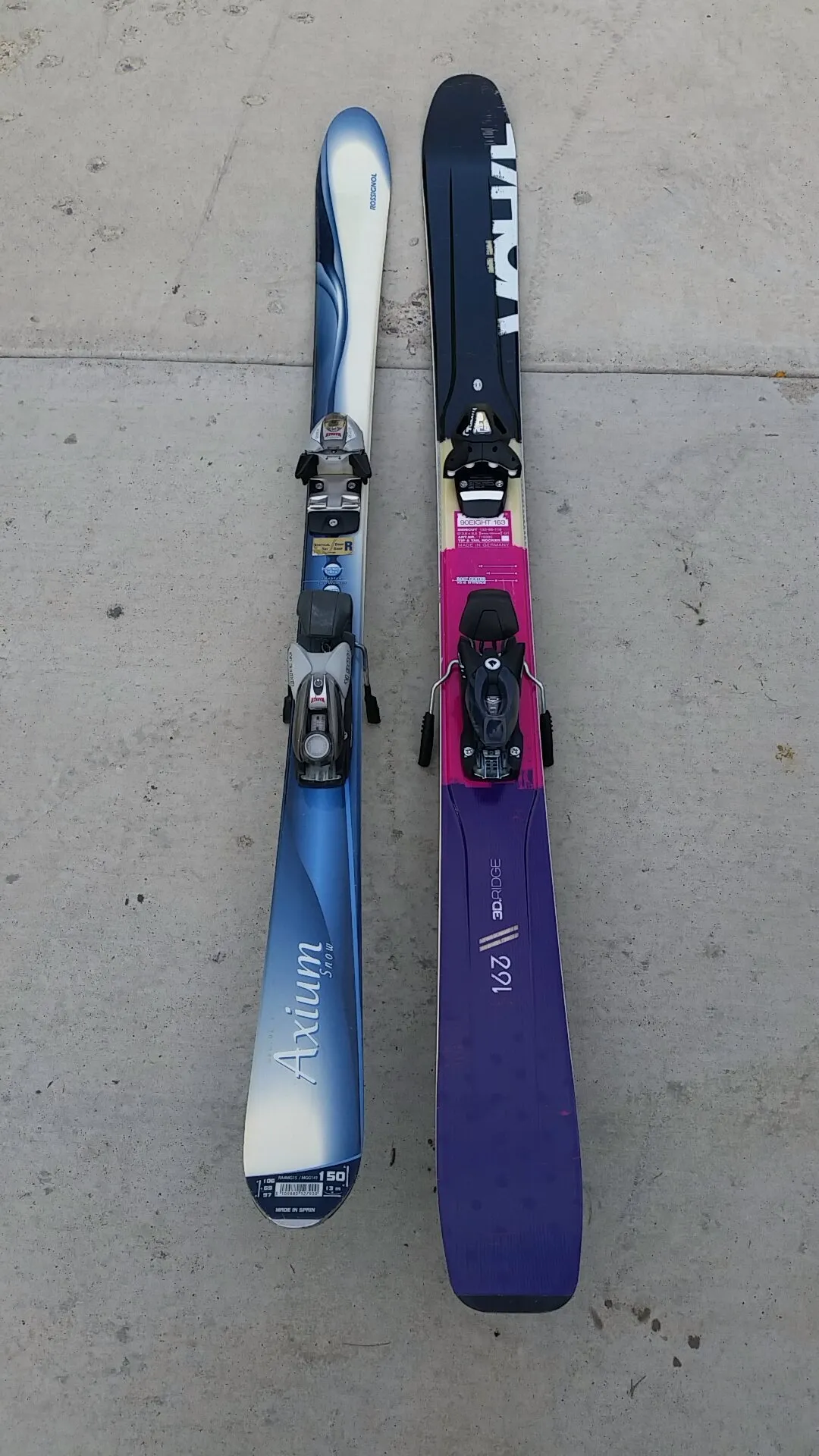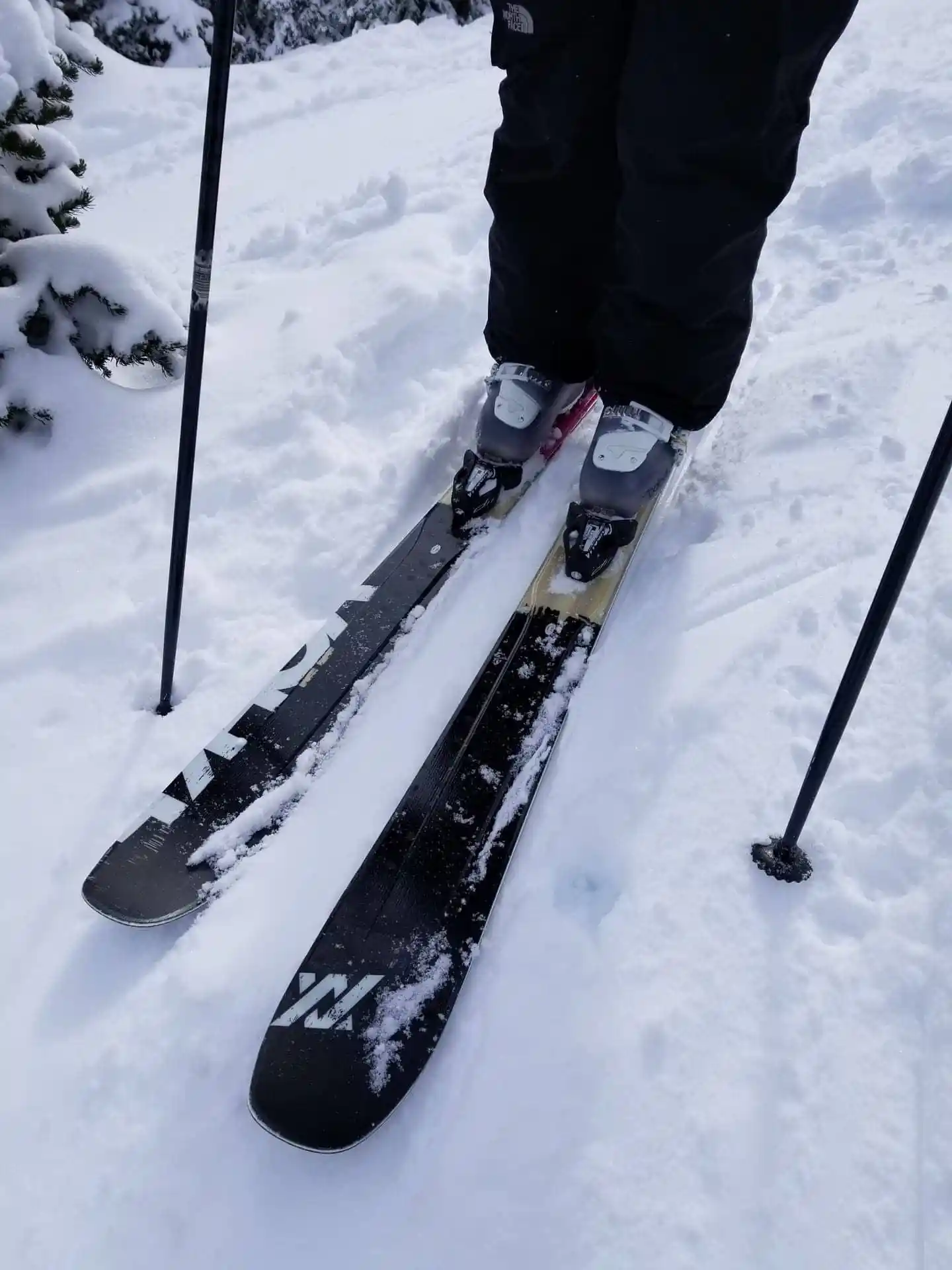 Check out our video
I took over the camera at Snowbird! Check out my gear in action. 🙂
New all-mountain skis
L9 was able to recommend the Volkl 90EIGHT Women's Ski for me.  This ski was recommended because it's an all-mountain ski for advanced or expert skiers.  I wouldn't call myself advanced, but I can ski pretty well and hope to get better with practice.
I really like these skis because they are fat enough for the powder days and also perform well on the groomers.  They are light and versatile, easy to turn, and stable. These skis have been the perfect upgrade for me and they were easy to adjust to from my old skis.  I was worried the longer and wider width would result in less control over the ski, but that has not been the case since the first-day skiing on them. I couldn't be happier with these new skis!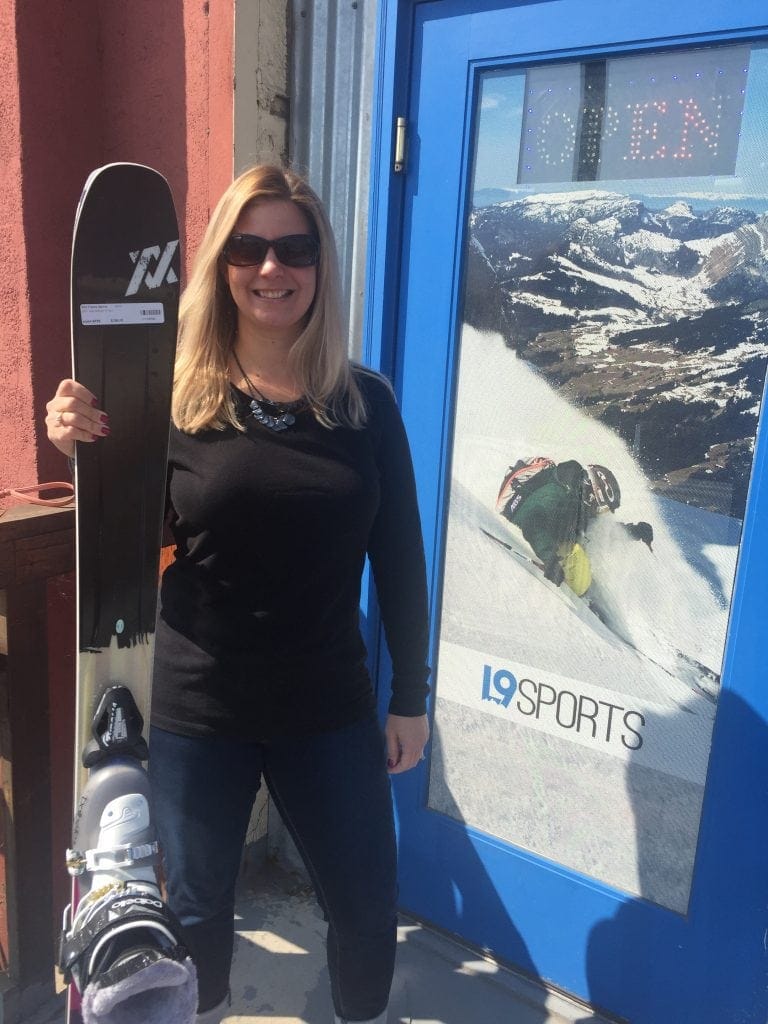 New ski boots
Again, L9 helped me choose a boot that was right for me.  I tried on many pairs, evaluated the boots for different fits, and had trained staff and manufacturer representatives on hand to answer questions and guide me through the process.  Ultimately, I chose the Dalbello Kyra 85s.
Wow, what an upgrade from my very old boots! These boots are so much more comfortable and warmer than any boot I've ever worn. These boots are made for intermediate/ advanced skiers and although I can't tell you now what internal features made this the right choice for me, it was based on the shape, arch, etc of my foot.  L9 was able to recommend this ski boot to me and I'm very happy with the results.
One feature I will mention is the buckling system. It gives you lots of options for adjustments and the middle buckle pulls your heel back into the boot as opposed to forward where your toes are up against the front of your boot. This has been an issue for me in the past causing discomfort.  Then I chose my next boot too large to avoid the toe crunch… neither of which worked.  Learning this about myself helped me choose the right fit this time!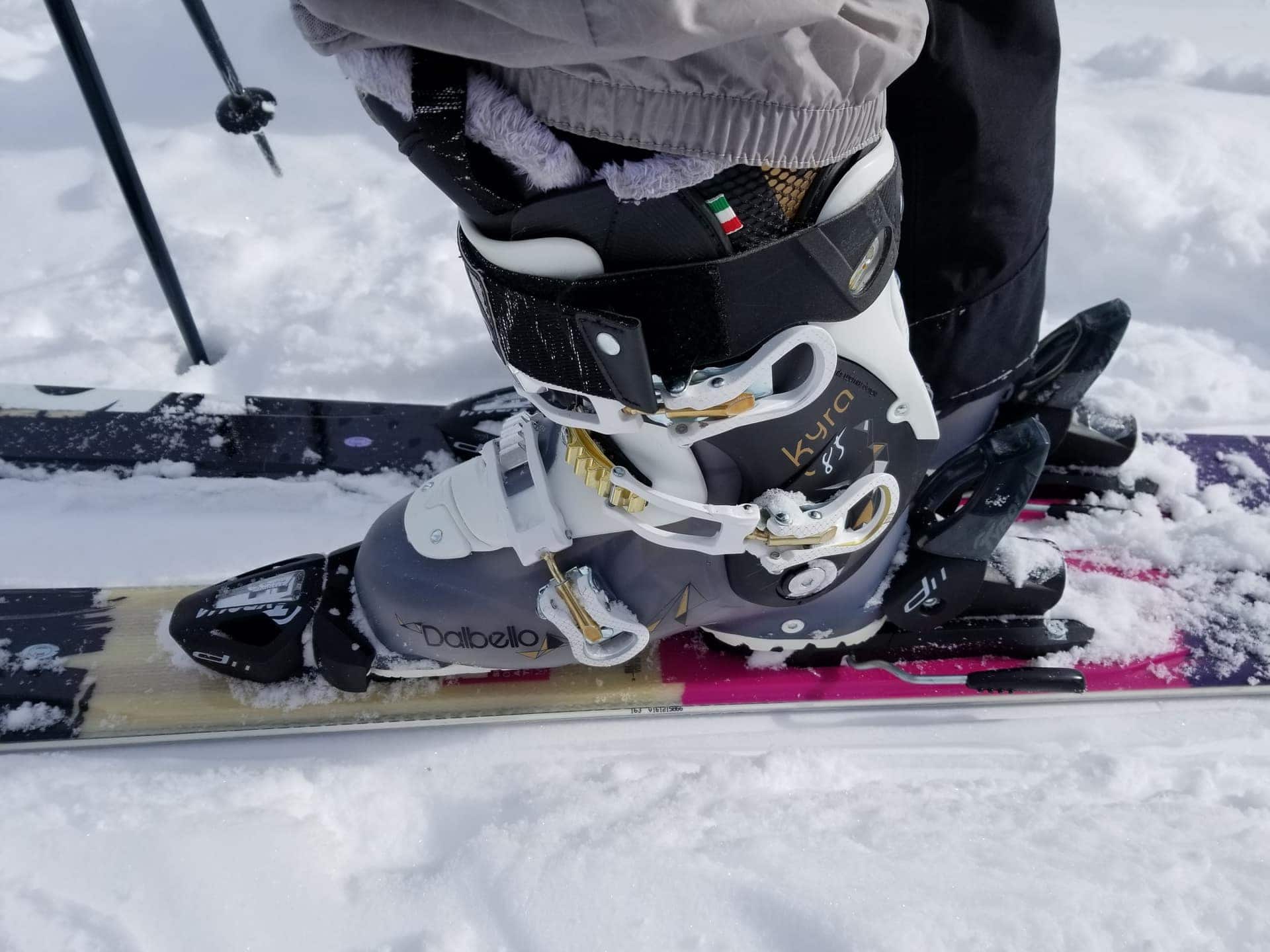 New ski poles
I actually intended to keep my old poles because I didn't really have a reason to get new ones.  They were used and you could see that with a few dings and scratches, but I was satisfied with them.  After purchasing all that we did through L9, a set of Defiance poles was included in the package so I ended up with new poles after all.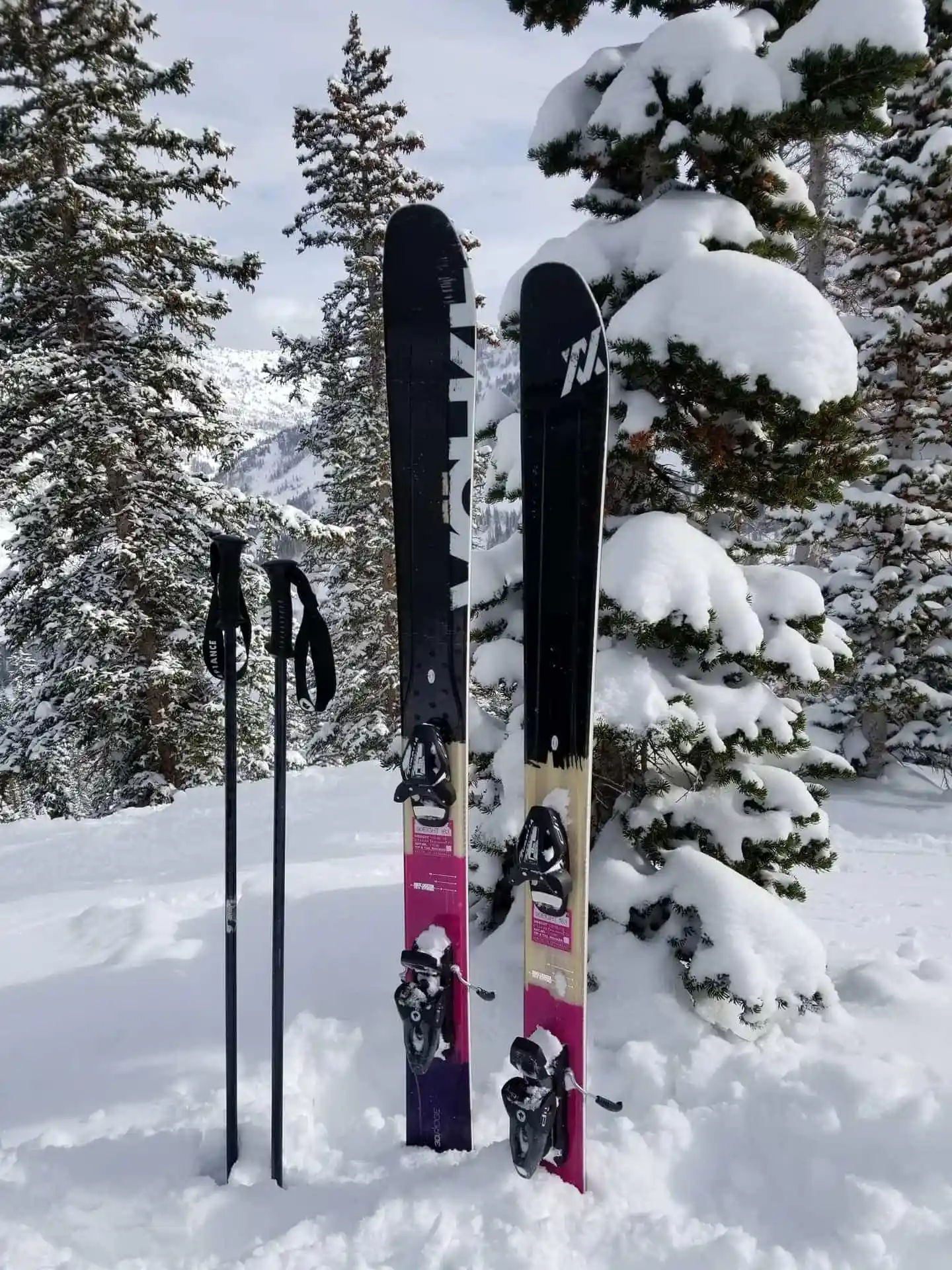 Time for a ski helmet
I had never worn a helmet skiing before and couldn't imagine wearing one prior to moving to Utah (even though I wear a helmet cycling).  That tune has completely changed and now I cannot imagine NOT wearing one. Skiing is a dangerous sport and I cringe every time I see someone skiing without a helmet.
The Giro Union MIPS Snow Helmet has worked really well for me. It's lightweight, comfortable, and has protected me when I have fallen.  Once this year I was totally not expecting it and slammed my head on/near a rock.  It scared me, but I was totally protected as I know the helmet took the impact and I was able to get right up.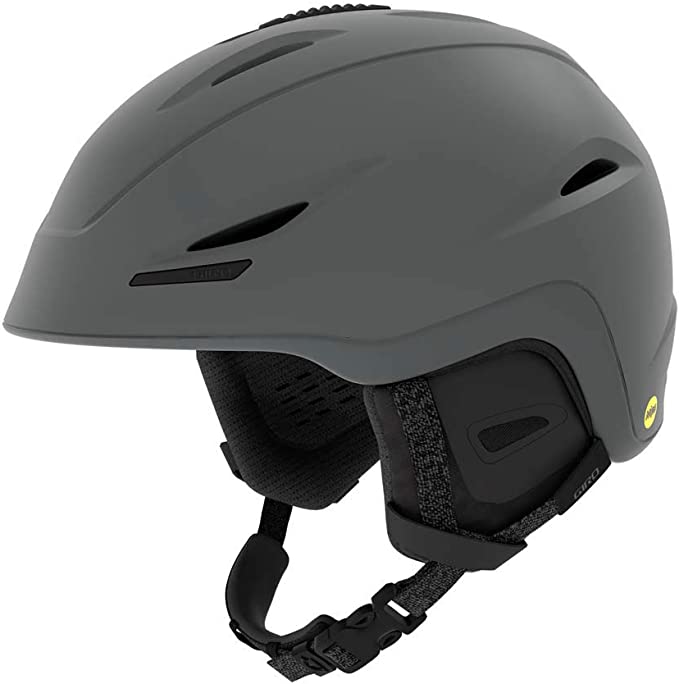 Giro Union MIPS Snow Helmet 2016 Men's Matte Titanium
IN-MOLD CONSTRUCTION AND ADJUSTABLE VENTING CREATE A LIGHTER, COOLER HELMET MAKING UNION MIPS IDEAL FOR BOTH ASCENDING AND DESCENDING THE SLOPES.
Buy on Amazon
New ski goggles
I had a very cheap pair of old goggles that I rarely used while in Indiana.  I don't actually like wearing anything on my face, it's taken me years to learn to wear sunglasses  I only do this now because I know how important it is to protect my eyes and my eyes seem more sensitive as I age.
I bought the Giro Dylan Goggles with the Black Galaxy band over two years ago.  Wearing goggles are necessary every single day I ski. They work really well with my helmet and are very comfortable on my face.  They came with two lenses (sunny/all conditions) and I'm about to replace the all conditions lens because I've somehow scratched it up pretty badly.  I rarely fall (since I ski so cautiously) or ski in the trees so I'm a bit perplexed how I've scratched them this badly. Keith and I have concluded it must be happening in my ski bag.  I've been using a cover, but need to be a little more cautious of damaging them.

Giro Dylan Ski Goggles
ANTI-FOG COATING
OTG FRIENDLY
SEAMLESS COMPATIBILITY WITH GIRO HELMETS
EXPANSION VIEW (EXV) TECHNOLOGY
INCLUDES 2 LENSES
Buy on Amazon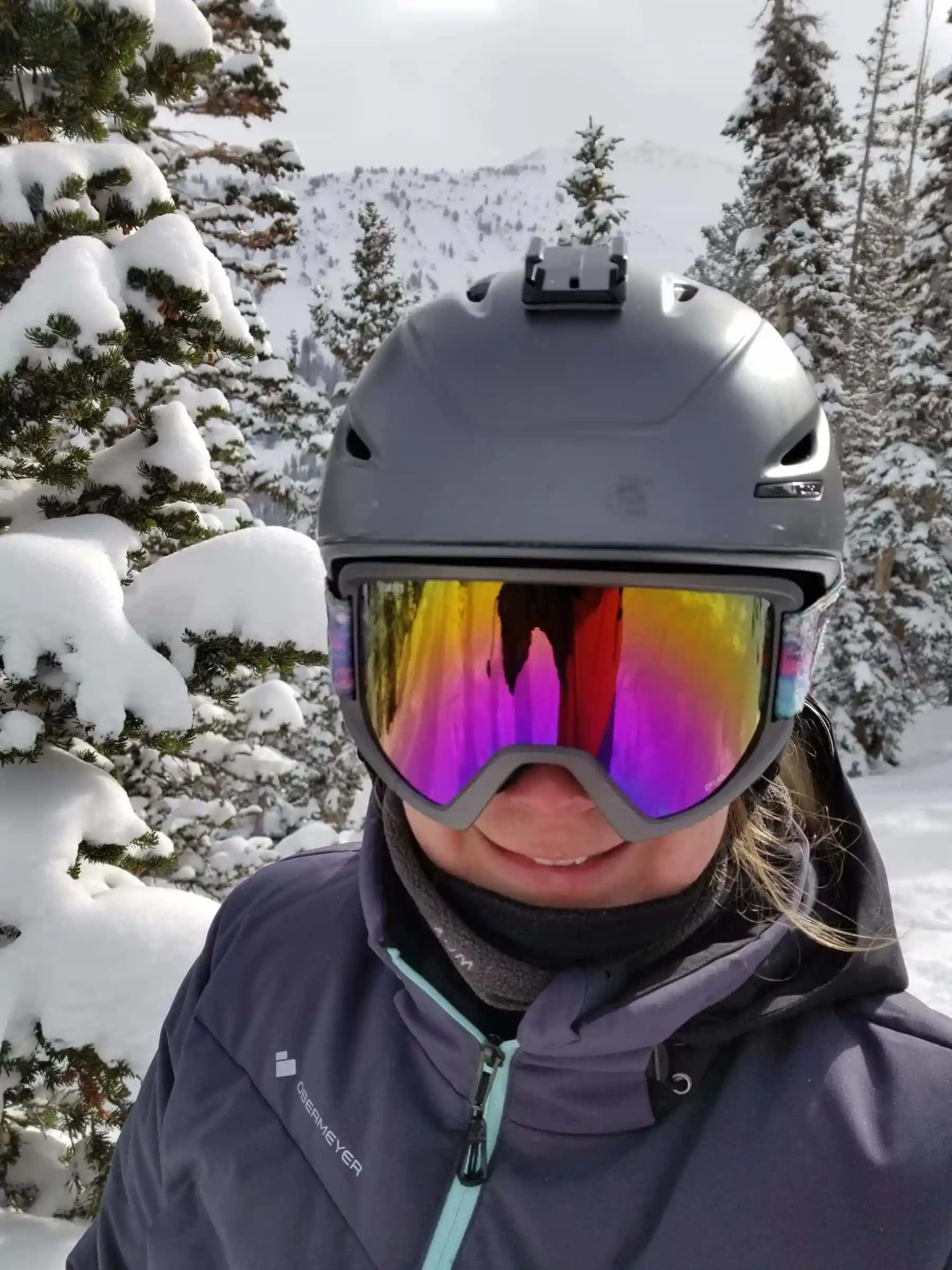 Level Nine Sports
Keith and I found Level Nine Sports when we first moved to the area.  We visited lots of gear shops; for fun and to learn more about the supplies needed for various outdoor sports. Immediately something was different about L9.  They treated us like friends. One guy who we worked with on our first visit even remembered us during our second visit. He has even recognized us at local events.  Moving from so far away and not knowing anyone, has really made an impression on us.
L9 has a great selection of items for various outdoor sports; skiing, snowboarding, mountain biking, cycling, and more.  Their staff is just incredible! Everyone we have worked with or spoken to has been very knowledgeable and friendly. They really take the time to get to know you and your abilities, preferences, etc. so they can help you find what will work best for you individually.  Be sure to ask questions because you can learn so much from their expertise.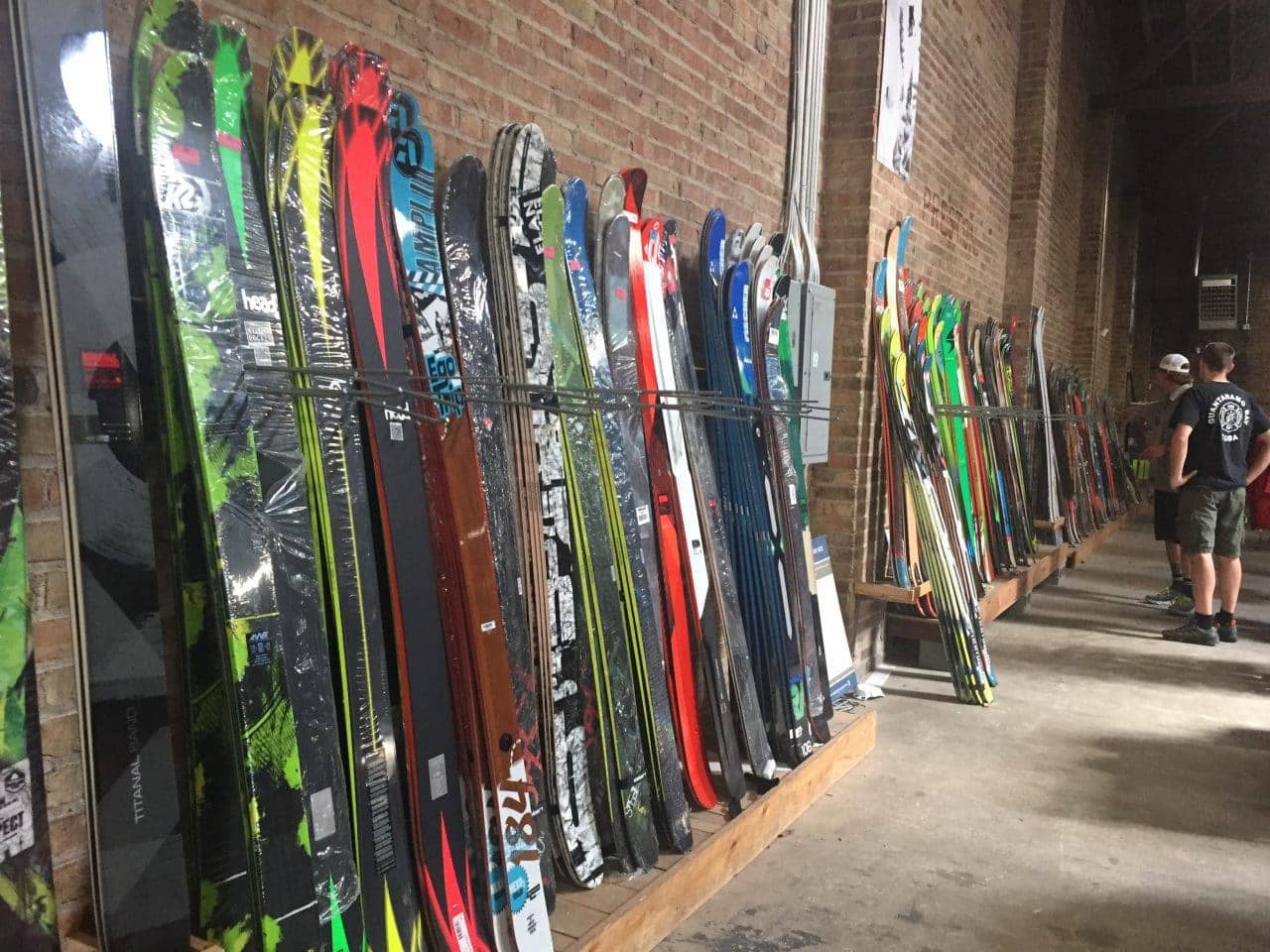 Final thoughts
All gear, whether for skiing or another sport, is so dependent on finding what is right for you.  This can be based on various factors and dependent on you individually. It's a good idea to do your research, talk to those who know about the products and try the product if possible.
I recently wrote a blog post, What I Wear Skiing, that features more ski gear; coat, pants, gloves, clothing, etc.  Check it out if you would like to know more about my gear.