One of My Favorite Purchases in 2017
Written by Lindsey Huster
/
7 min read
/
Last updated 9 months ago
Looking back over the past year there were clues a thermal cooker was needed in our lives! Technically I didn't even know what a thermal cooker was a year ago. It's been the answer to so many questions. It has added value and comfort to our lives.
Wait for it…. a thermal cooker!
Sounds a little crazy, right? It is! When an object changes your life, you want to share it with everyone. You want everyone to have one and that's why I'm writing this today.
Want the one we bought?
We purchased the Tayama TXM-70CFZ Energy-Saving Thermal Cooker, 7 quarts, Black, from Amazon for $69.99. You can click the amazon link to learn more about it. If you decide to purchase, please order from our link to help support our blog.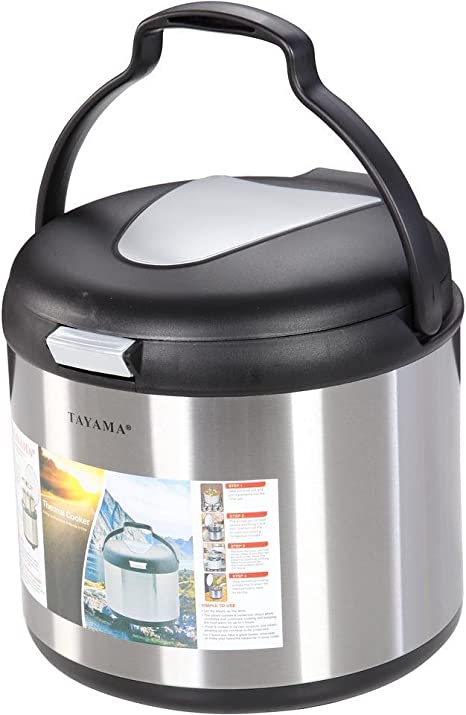 Tayama TXM-70CFZ Energy-Saving Thermal Cooker, 7 quarts, Black
Capacity: 7 quart
Economical, time-saving, and Energy saving 80% of electricity or gas
Suitable for dinner parties and family gatherings. Great for picnics, camping, and outdoor Travel use
Food stays Warm even after six hours
Reduce stovetop cooking time to only 10-15 minutes and let the thermal cooker do the rest!
Buy from Amazon
Check out our video on this thermal cooker
What is a thermal cooker?
A thermal cooker is a device that uses thermal insulation to retain heat and cook food without electricity or fuel. The idea is similar to what a vacuum-insulated water bottle does for your ice and drink. You know, those expensive water bottles that have been popular for the last few years. It is also similar to a crockpot where you cook food over several hours. The big difference is the thermal cooker doesn't use electricity over the course of those hours, but you do need a heat source for the initial heating. My thermal cooker includes 4 pieces; a large pot, a small pot, a lid, and an insulated container.
Pro's
Portable *this is what won me over*
Convenient for travel
Food doesn't burn
Can be used to cook or reheat
Keeps food warm for hours
Saves money!
Easy to use and clean
Minimizes energy use
Con's
Takes more time to prepare/preheat food (compared to a crockpot)
Need to be aware of internal temps of some foods; meat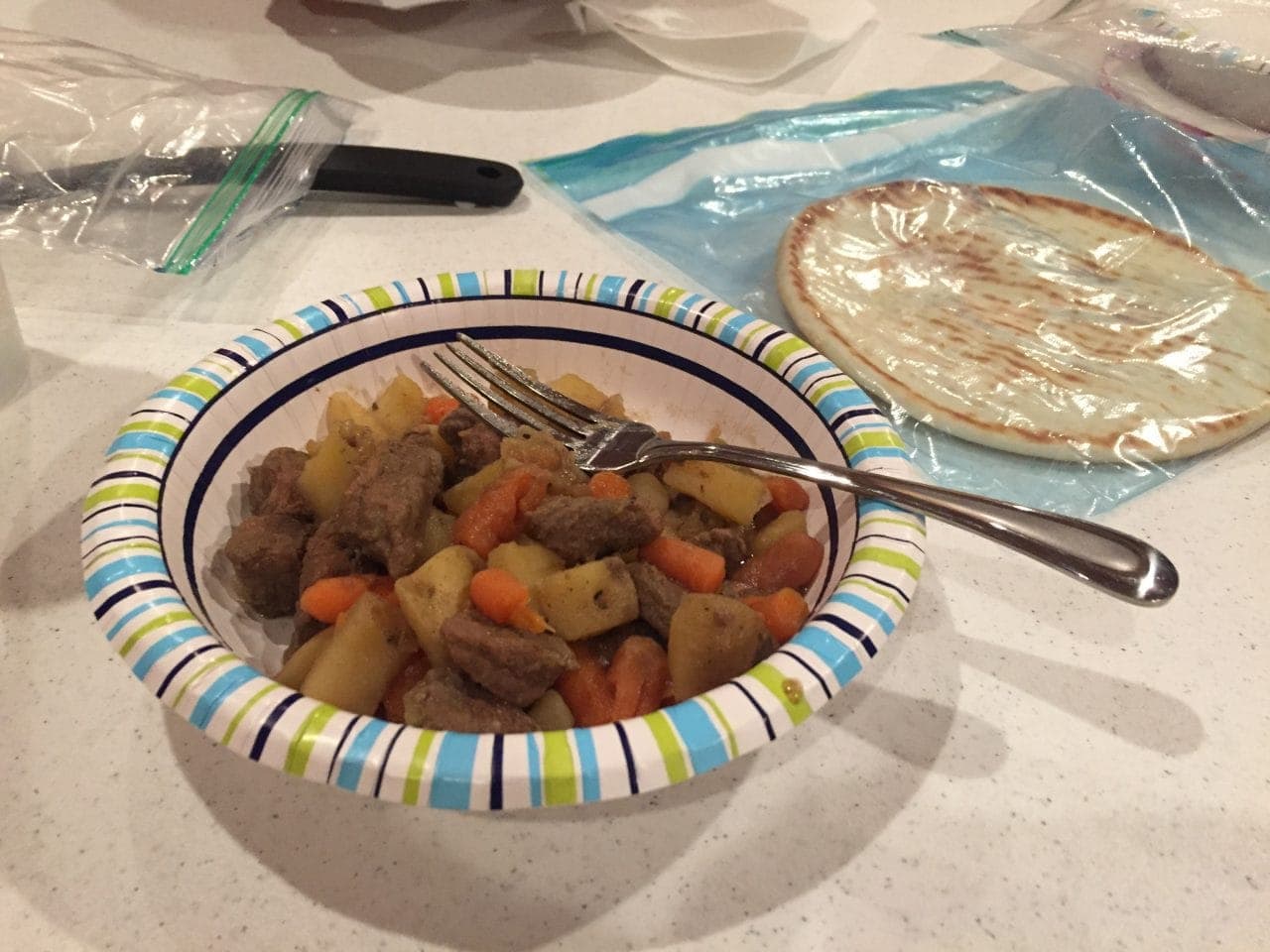 How to use a thermal cooker
The large pot (or combination of large and small) is filled with food and liquid. It is then heated outside of the insulated container. This is where you need the heat source; gas or electric stove, open fire, grill, etc. After the food is heated to a certain temperature, usually takes 10-20 minutes. Then the pot is placed in the insulated container and the food cooks for several hours.
Why a thermal cooker?
Portability and saving money are what drew me to the thermal cooker. We wanted to find another method for cooking while traveling.
It all started when I intended to use our crockpot during our first long trip in the motorhome and we did for the first week…. until it got so hot that cooking became a real problem. You realize how much heat your appliances give off when in such a small space. Cooking on the stovetop or using the crockpot just puts too much extra heat in the motorhome. We learned that RV air conditioning does have limits. It basically can only cool to about 20 degrees below the outside temperature. When it's 100 degrees every day, you have to do everything you can to maintain a comfortable indoor temp. Cooking outside on the grill wasn't a great option either since it was so hot outside.
So how did we eat? I did use the crockpot throughout the night. I've actually been doing this since we moved to Utah and Keith's lunchtime is 10:00 am in Utah (noon eastern standard time). This way he can have a hot meal without me getting up and cooking lunch right away. This worked in the motorhome and my other go-to was cooking dinner in the morning when it was cooler and reheating it in the microwave later.
I know what you are thinking and we did consider an Instant Pot DUO80 8 Qt 7-in-1 Multi-Use Programmable Pressure Cooker, Slow Cooker, Rice Cooker, Steamer, Sauté, Yogurt Maker, and Warmer.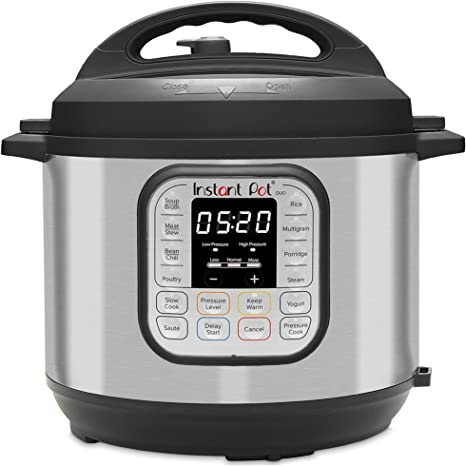 Instant Pot Duo 7-in-1 Electric Pressure Cooker
7-IN-1 FUNCTIONALITY: Pressure cook, slow cook, rice cooker, yogurt maker, steamer, sauté pan, and food warmer
Buy on Amazon
I actually fretted over the decision for way too long. For some reason, I just couldn't figure out why the Instant Pot was so much better than my crockpot. I know many owners can give me lots of great reasons! The big benefit of the instant pot is speed and that wasn't really what I was trying to accomplish.
What really changed the game was when we began to see other ways of using the thermal cooker. It would be great for skiing and knowing we could use it often and all year long was a big factor. The thing only costs about $70…. We totally overjustify some purchases!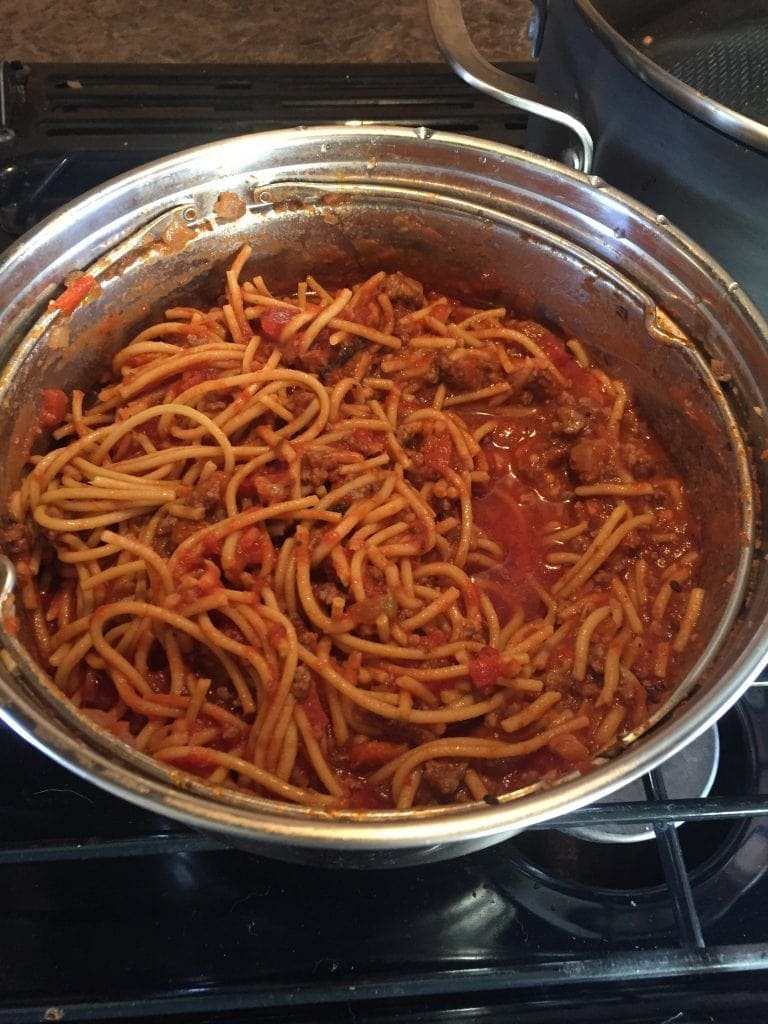 Three ways I use my thermal cooker
The three main ways that I use my thermal cooker are described below.
While in transit
We can essentially cook at the same time as we're making a long drive. I used it to make a hot meal while traveling in the motorhome on our last trip. We drove all day, set up and it was great to have a hot meal immediately. I also plan to it use while in transit to ski vacations this winter. We have two trips planned and I'll cook on the drive so we have a homemade option of food (made sure the hotel has a refrigerator and microwave).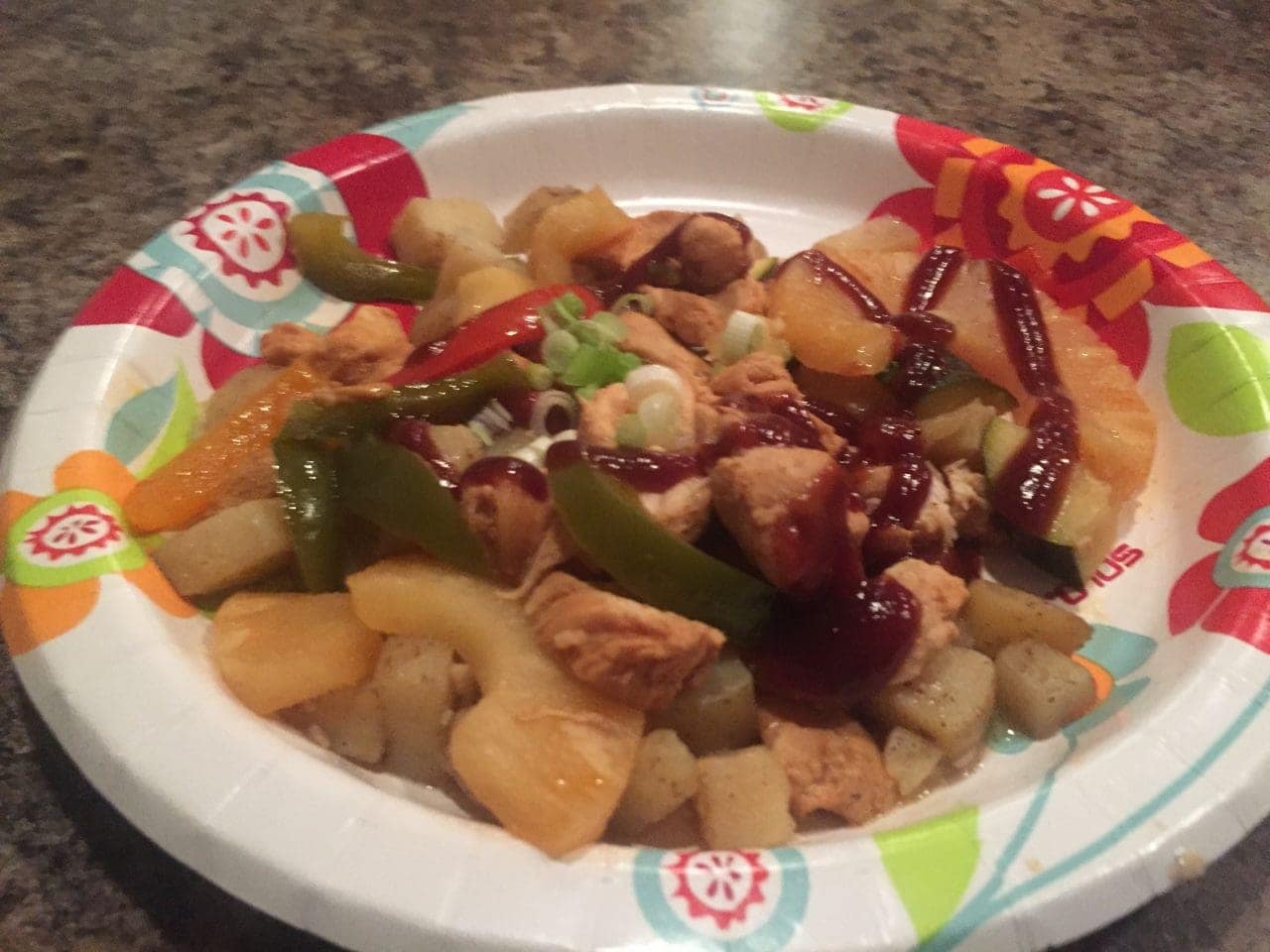 Adventure outings
I think we used the thermal cooker at least 4 days a week while we were in Panguitch. Since we go on some sort of adventure most days, we had the option of taking hot food instead of sandwiches. We did have to eat back to the car as opposed to on the trail, but it worked really well for us on this trip. We were in Panguitch in late Fall so a hot meal was a real treat when arriving back to the jeep after hiking.
Keith and I ended up using a table and chairs in a laundromat for dinner after hiking one night. Another night we had a picnic after dark! A hot dinner can be anywhere. 🙂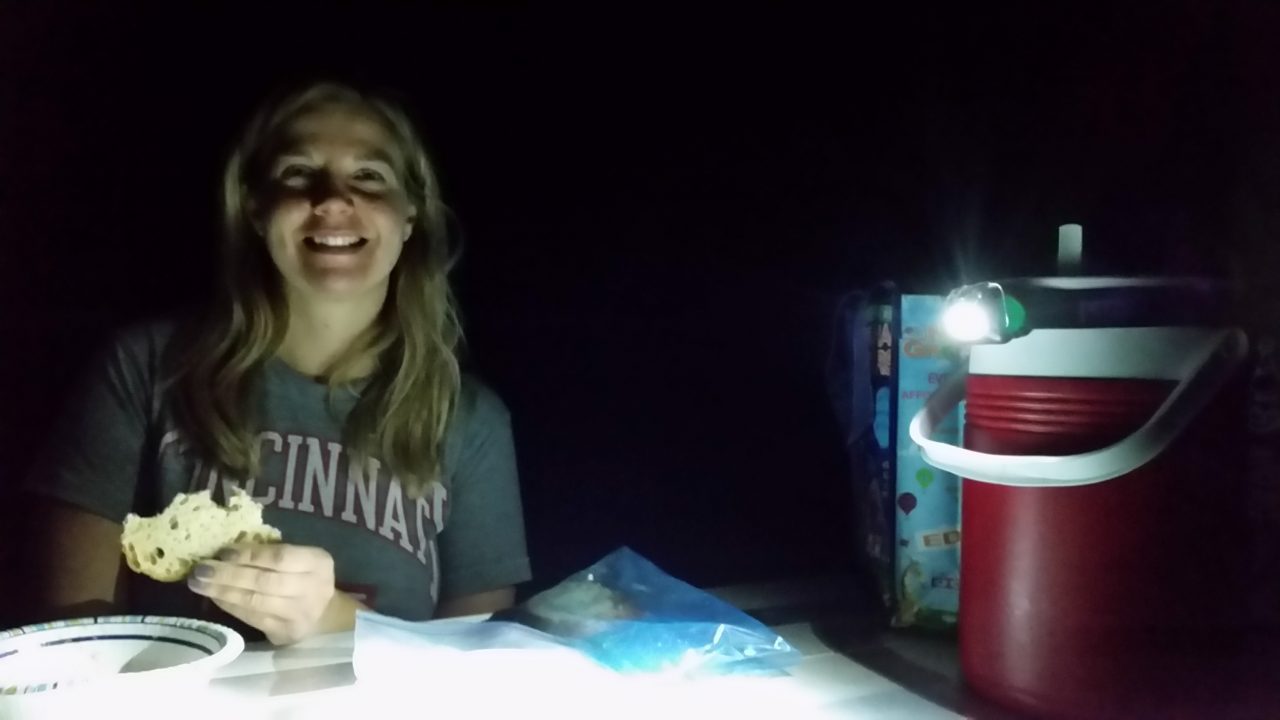 Ski days
Similar to adventure days, we are using the cooker for hot meals while skiing. Resort food has its place, but when skiing so often it really gets old and VERY expensive. Taking food with us gives us another option. We skied twice last week and used it both times!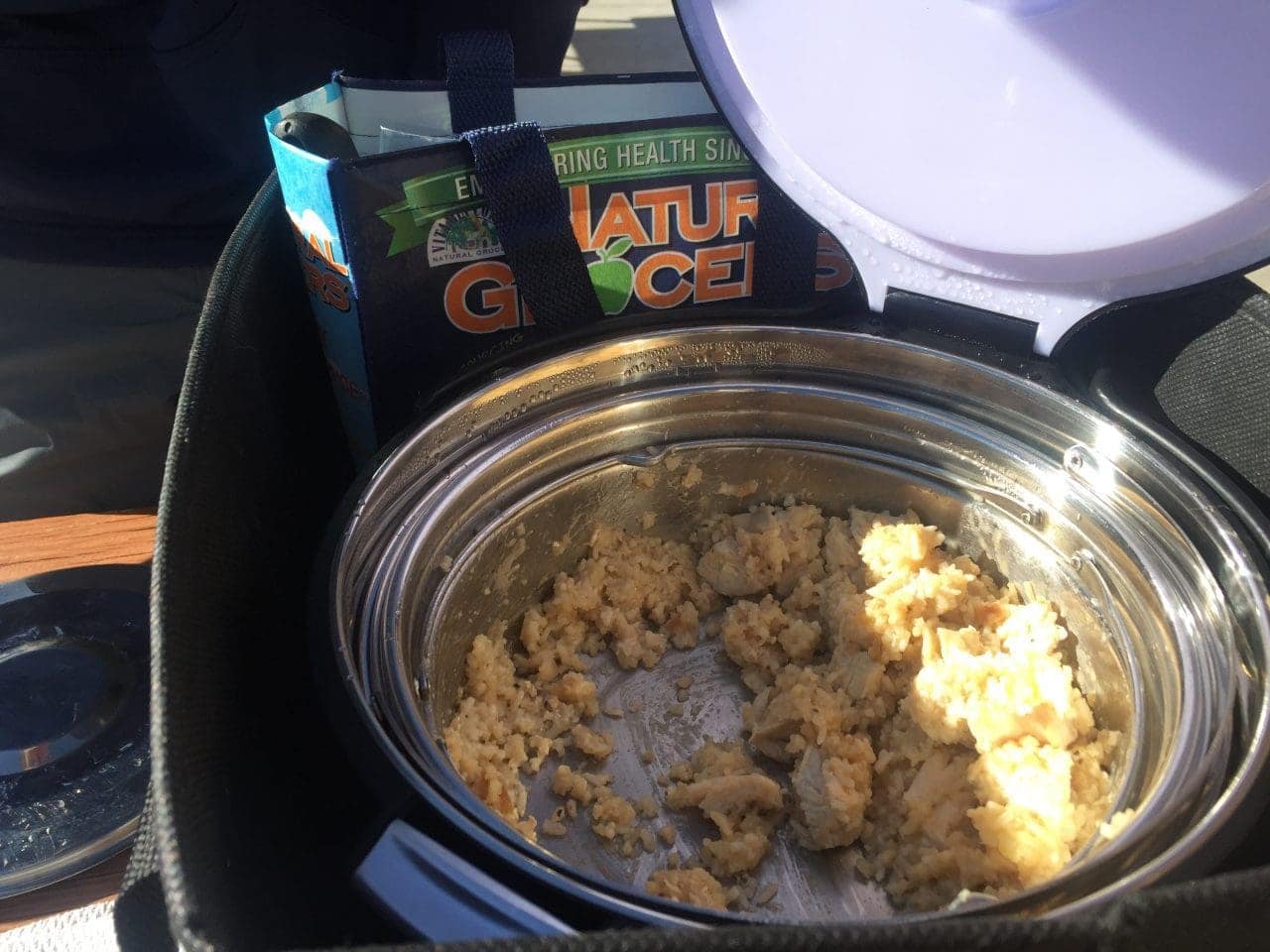 Thermal cooker tips!
Meal planning
I've figured out a few meals that work better for certain days than others and keep that in mind when planning. At first, I was only using my crockpot recipes but then realized there was room for more variety since there are two pots. For example, I cooked bbq chicken, peppers, onion, and pineapple in the large pot and potatoes in the small pot while on the way to Panguitch. We had that meal a few times. When the potatoes ran out, I cooked rice in the small cooker for another version of the meal. This was super easy for an adventurous night. I just reheated the big pot and put rice with hot water from our electric kettle in the small pot and it was cooked perfectly after our hike. Finally, there was a little of the chicken mix left and we ate that on pita bread as a sandwich.
Precooked meat
I'm a little leery about cooking meat in it so I try to keep some extra cooked meat in the freezer. It's super easy to cook ahead. I can use my crockpot to make large batches of chicken for casseroles or soup recipes. Browned ground beef or turkey is also easy to cook and freeze. If I do cook meat directly in the thermal cooker, I just make sure to spend a few extra minutes cooking it thoroughly before transferring it to the insulated case. In a pinch, I have a backup plan to use a pre-cooked rotisserie chicken if available. Sam's Club and Walmart typically have these for $5.00, typically other grocers are more expensive.
Reheat instead of cook
You don't have to always cook the food in the thermal cooker. It can be used just to keep food hot. While out in the motorhome, there were times I used it for cooking and other times when we just needed leftovers kept warm. I imagine I might be using it more for reheating while skiing. For example, last week I made soup and just reheated it in the thermal cooker for a ski day. This takes much less time, especially when you're not a morning person and getting up at 6:00 am to head to the slopes!
Your thoughts?
Do you have any experience using a thermal cooker? Do you have any tips to share?
What challenges do you have while cooking, at home, or while traveling?
What small appliances do you use for cooking?
Have any favorite recipes to share?