Our Travel Plans for 2019
Written by Lindsey Huster
/
7 min read
/
Last updated a year ago
Keith and I are always creating lists of the places we want to go and the things we want to do.  It's fun to learn about new places and add them to our lists. Like most lists I make, the "to-do's" continually outnumber the "have done's".
Travel planning
It does get a little complicated when trying to plan because we want to do it all!  We're constantly researching locations and activities and trying to plan what can be done together based on distance, time, money, etc.  These are all factors that must be balanced.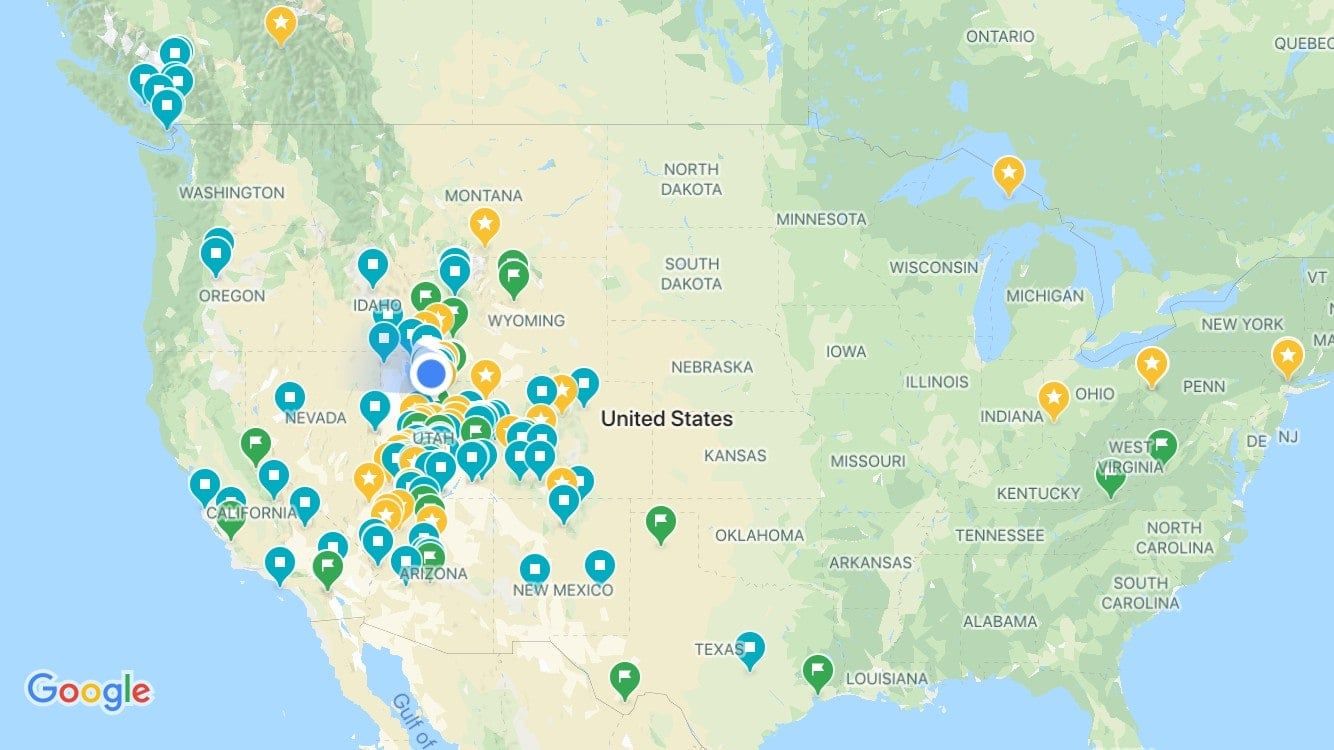 What holds top priority?
Keith and I start planning by what holds top priority. Our top priority and known trip are to visit our families in Indiana during the summer. This includes going on my family's summer boating trip to Lake Norris in Tennessee. This trip is booked a year in advance so we've known the dates for months. We are also hoping that my sister and her family are able to visit us in Utah near the end of the year.
Spending several weeks at Zion National Park in southern Utah is our next priority.  This is the most popular park in Utah and there are several hikes that are on our bucket list.  Keith and I also wanted to get permits for the Havasupai Falls camping trip.
If all those plans work out, then we have a few more things we would like to do; a second motorhome trip to Grand Staircase- Escalante National Monument, a couple of local backpacking nights, and maybe another short trip to a local attraction.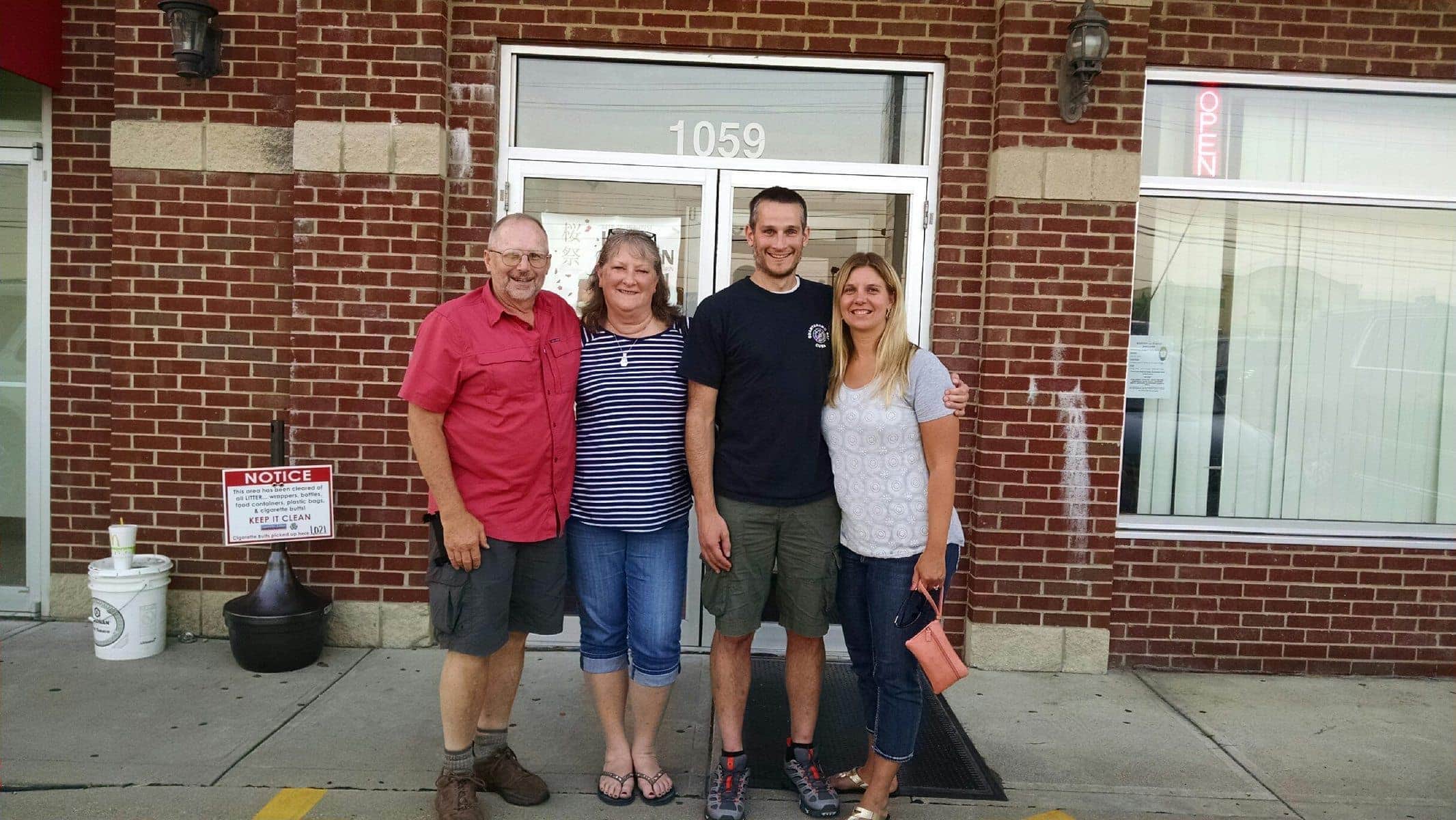 2019 Plans: January - March
Technically it's already March as I post this and we have been skiing with our Snowbird Season Pass as well as hitting up other local resorts; Alta, Brighton, Solitude, and Deer Valley. We also spent a long weekend in Northern Utah… although it didn't go as planned! Our intent was to ski Powder Mountain and Snowbasin.  However, skiing was cut short when Keith injured his knee.
Back on February 1st, it was super exciting when Keith was able to secure permits for Havasupai Falls, which is a backpacking excursion in Grand Canyon National Park.  This is a really big deal because permits sell out within hours for the entire year and it's currently at the top of our bucket list. We are actually supposed to be on that trip right now, but because of Keith's knee injury, we needed to cancel. 🙁
We tried to start 2019 off with lots of skiing and travel planning to check items off our bucket list, but things have now changed as we are waiting on a surgery consultation for Keith's knee.  The consult isn't for another three weeks unless he can get in earlier due to a cancellation.  I will be writing more about this in the next few weeks as we determine treatment.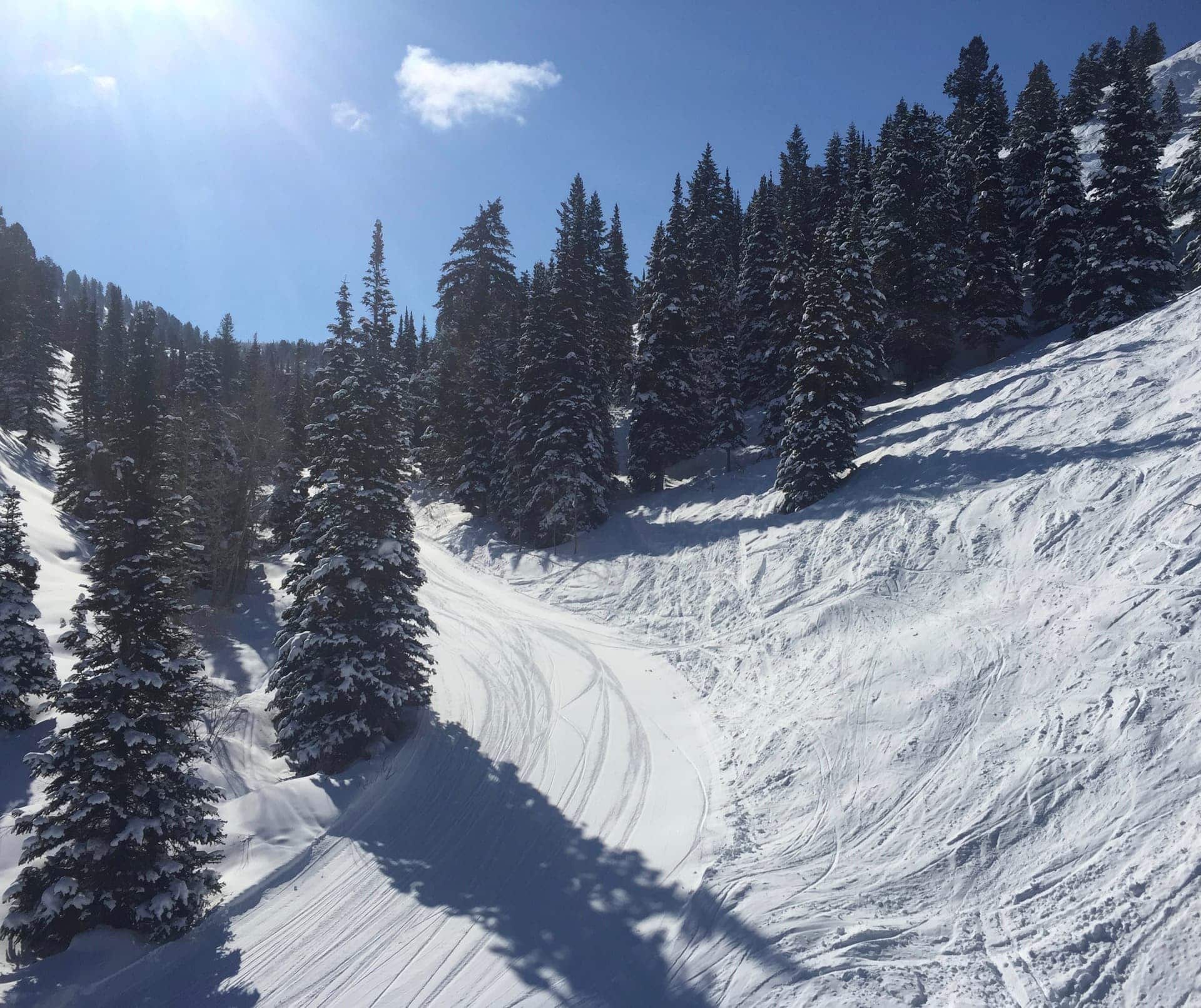 2019 Plans: April - June
I (Lindsey) will continue to ski and will probably wrap up ski season in late April or early May. Keith will not be skiing for the rest of the season.
If he is able, Keith will likely take a business trip to Colorado in early May while I will finish my end-of-the-school-year testing session job.
Then, we were planning to head out on a motorhome trip to Zion National Park for 6 weeks. The campground is already booked, but is pending the surgery and will likely need to be rescheduled.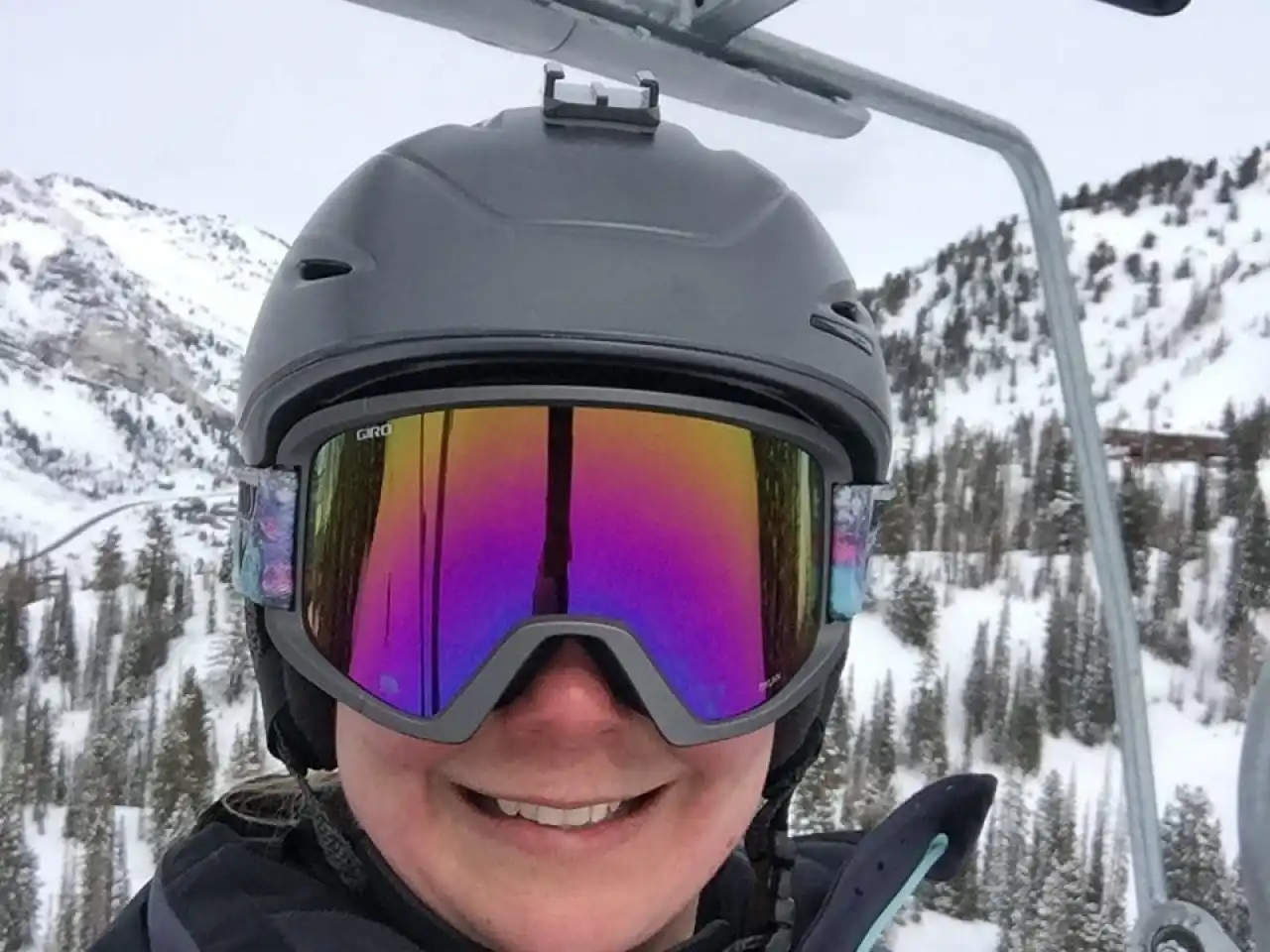 2019 Plans: July - September
Keith and I (and Lexi) will spend the majority of July in Indiana to visit family and friends. During this time we will spend one week in Tennessee for the annual family boating trip. Keith and I haven't been home at the same time for more than a weekend since the summer of 2017 so we're really excited about this block of time.
Taking another motorhome trip in early Fall has been on our radar. We were thinking about visiting Grand Staircase- Escalante National Monument, but this isn't planned yet. The planning has now been put on hold until we know more about Keith's knee.  We may swap our Zion trip for this time frame. So many things are up in the air due to Keith's injury.
2019 Plans: October - December
My sister and her family plan to visit in late Fall. Yay!
Keith and I will consider going to Indiana to spend time with family around Christmas. This will most likely be for a long weekend and be dependent on how the travel plans for the year actually work out.
How are we able to travel this much?
It may seem like we have endless vacation time and funds for traveling, but nothing could be further from the truth.  Our travel time and budget are meticulously determined. I've had these questions several times in the past few months and it boils down to several factors.
First and foremost we've planned, worked, and saved for this lifestyle for many years.  There was a period of over three years where Keith worked full-time and did a large amount of contract work.  At that time I was also working and able to save the majority of my income. This gave us a sizable amount of money for savings and investment opportunities.
Second, it should be noted we live pretty simply.  This doesn't mean we don't have nice things, but we find the very best deals, keep things for longer than normal, etc.  This ranges from the big things to the small. We have older vehicles, buy used whenever it makes sense, use coupons, sometimes do without, etc.
Third, Keith rarely uses vacation days during travel in the motorhome. Leaving on a Saturday and returning home on a Saturday allows us to do this.  Keith works his regular job hours throughout the week while we travel.  He saves his vacation days for when we absolutely need them or want to do something that vacation time can't be avoided.  Most of his vacation days, however, are used when family and friends visit.  One special note: Keith works east coast time while we live on mountain time. This means his hours are 6:00 am until 3:00 pm our local time.  Being off work at 3:00 pm definitely has advantages when we are traveling.  This allows us to hike, bike, jeep, etc. in the evening and accomplish more time out than if he worked until 5:00-6:00 pm.
Currently, I do work…well, sort of.  I do testing for our local school district. This is three times a year for approximately 4 weeks for each session. Between testing sessions, I can substitute teach as much as I want.  There are 57 elementary schools in our district!  Working through a staffing service allows me to just log in and choose the jobs I want.  Working really varies for me.  Some weeks I work all week and other weeks I choose not to work at all. Flexibility is key for me, but this also doesn't pay well.  There are trade-offs, but right now this is the best option for me.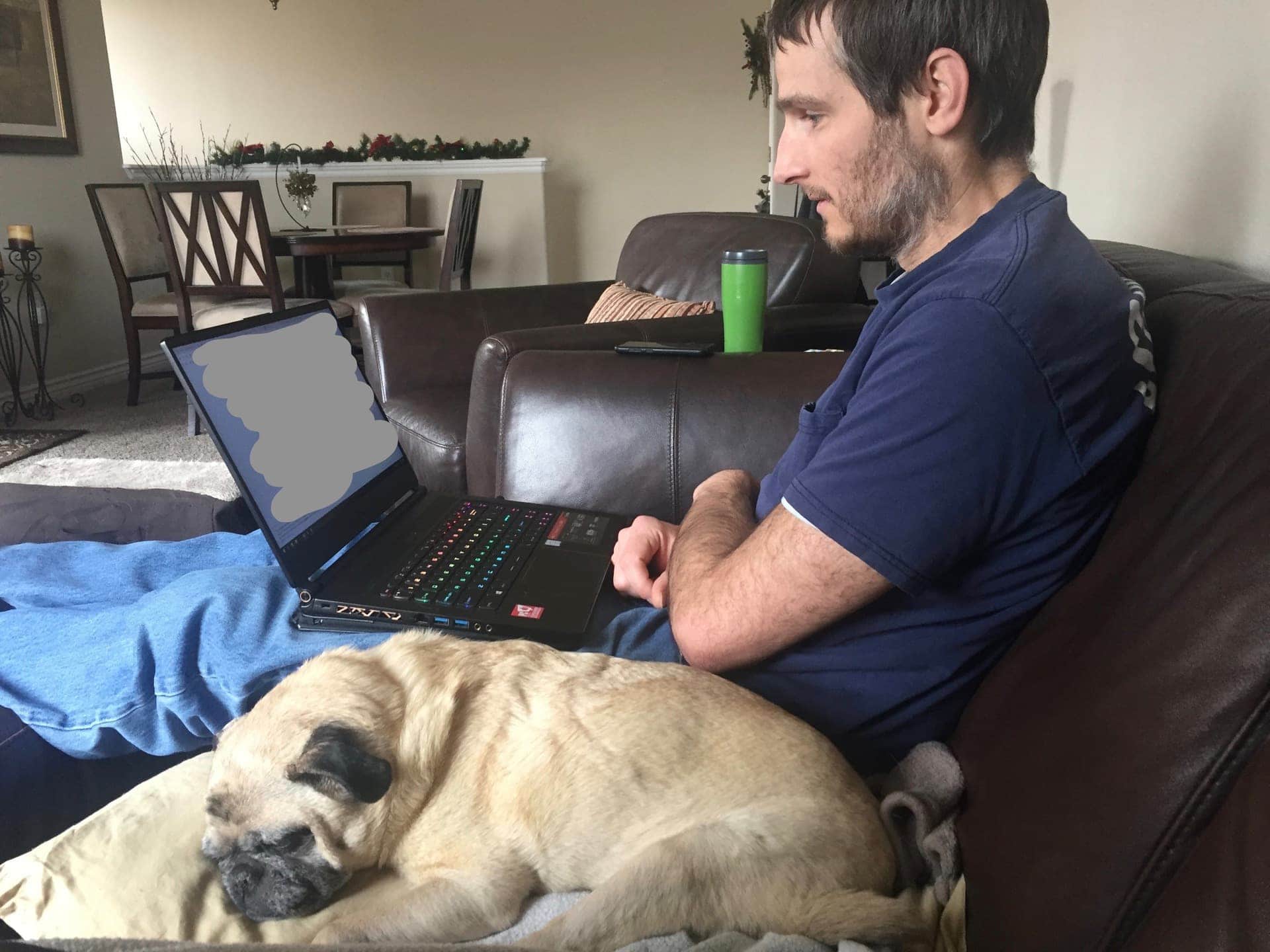 Looking forward
It's super exciting to think about the trip to Indiana. Keith and I are looking forward to spending quality time with family and friends. We know this will be a special time to reconnect with those we love the most.
Although our plans will be changing as we determine the date of Keith's surgery and find out more about his recovery process, we look forward to making adjustments to our plans to include travel he will be able to manage. The year may end up looking different than we thought, but we have no doubt that it's going to be great!!
Happy travels for 2019! We hope you have some special plans made. If you happen to be near Salt Lake City or other areas I mentioned, let us know. We would love to meet up with you!