Road Trip Part 1 of 6: The Grand Canyon
Written by Lindsey Huster
/
5 min read
/
Last updated 20 days ago
I was beyond ecstatic to have my mom and John visit us, not only to spend time together but to have the opportunity to travel! They would be here for a week and a half and I had a very detailed itinerary planned for us. I wanted them to see as much as possible.
Family visitors
We met in Las Vegas and began the trip that would take us from Nevada to Colorado and then through quite a bit of Utah. Our road trip would last a full week and then they would be staying at our home for a few days to explore where we live.
I had been planning, organizing, and preparing for months. The time finally arrived that Keith and I were on our way to meet them in Vegas and I couldn't stop smiling or contain the excitement I was feeling.
Check out our Video
We did not necessarily want to film everything while we were traveling with family. We got enough shots to make a short video each day, but other than that we just wanted to be more present in the moment.
Las Vegas
Originally my mom and John wanted to spend a few days in Las Vegas since this would be our meeting point for the road trip. Unfortunately, that part of the trip had to be canceled because John underwent a planned medical procedure just days prior. They decided to omit the days in Vegas and continue with our road trip since hotels were booked and vacation time was planned. We did still meet in Vegas and got to drive part of the strip as we left town. Their plan is to schedule another trip to see the city at a later date.
Minutes before they arrived at the hotel I couldn't stop pacing, I was so excited to see them and start traveling with them the next day. We had a number of incredible destinations and I couldn't wait to see their reactions to the natural beauty that would be surrounding us.
Let's get the driving started
There would be a lot of driving during our trip so I tried to have smaller stops along the way for us to visit. In fact, Keith and I had already driven about 400 miles to arrive in Vegas. After getting a good night of sleep, we set out for a sampling of Vegas. We drove a small part of the strip, circled the city, and stopped at the Hoover Dam.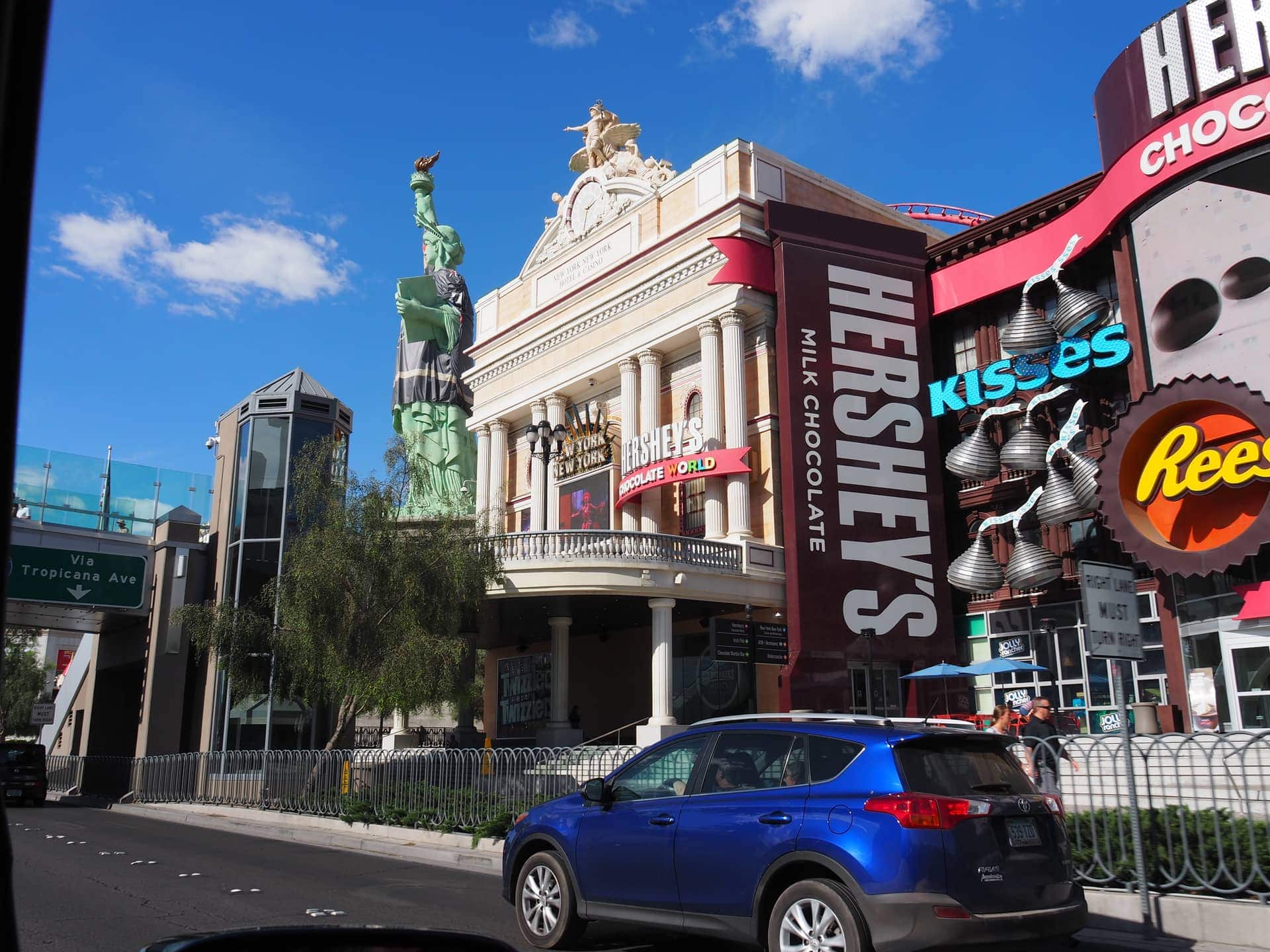 Historic Route 66 and lunch
After arriving in Kingman, AZ we hopped on Route 66 for a little change in scenery and to stop by the Hackberry General Store. The general store is an icon for Route 66 with the old cars parked in front, memorabilia inside and out, along with tourist souvenirs. We enjoyed checking out the property and sat outside for ice cream.
We continued on and decided to stop in Williams, AZ for lunch at Historic Barrel + Bottle House. To our surprise, the town was packed full of people eating, drinking, and enjoying a car show that was taking place right in the middle of town. This was such a great start to the trip!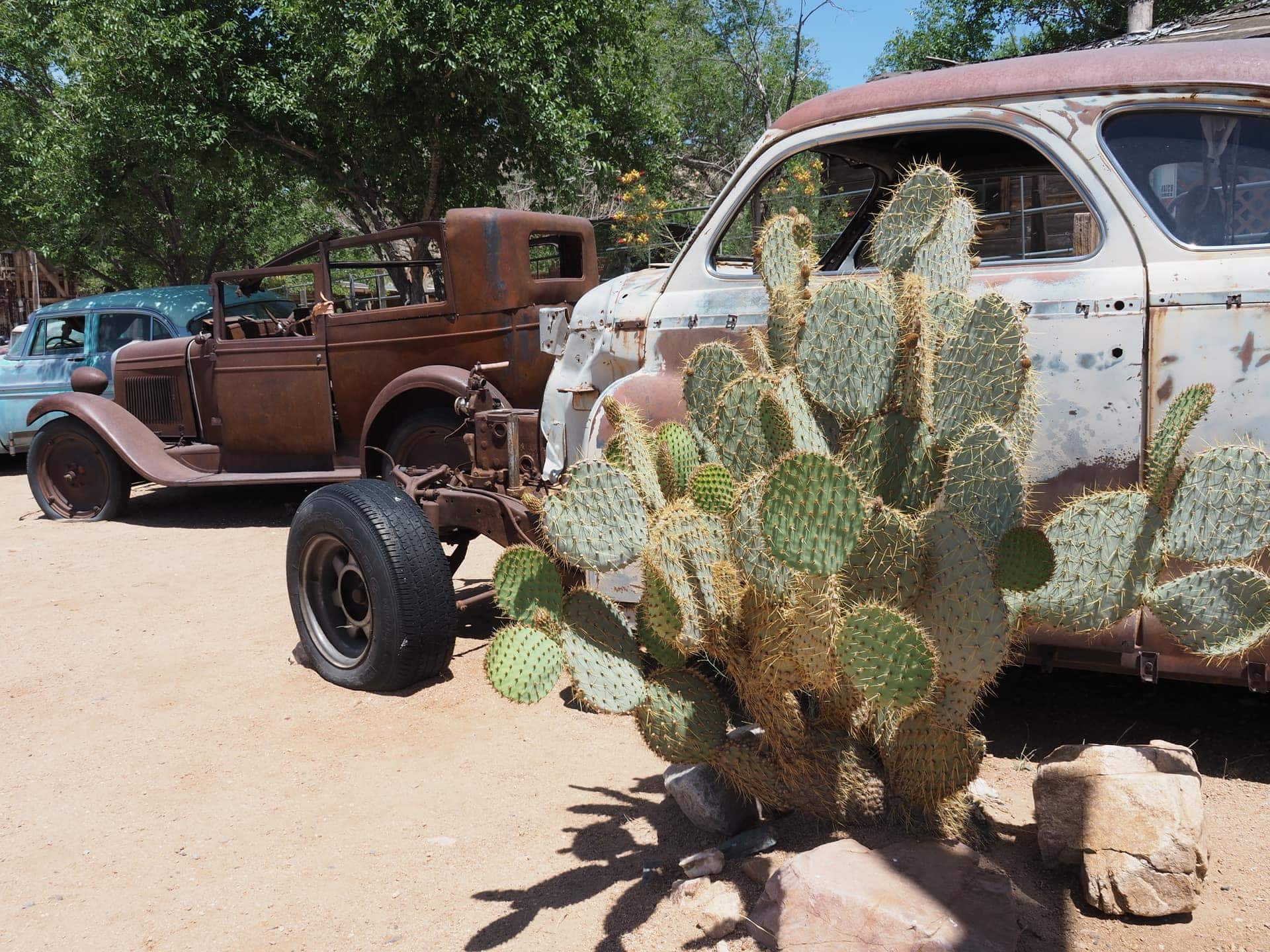 Grand Canyon Visitor Center and Mather Point
Arriving at the Grand Canyon National Park early evening was spectacular. I had hoped we'd make it to the visitor center to watch the movie and get a better plan for the next day, but it had just closed. No big deal, we had plenty of information from the visitor guide and online research. We did check out Mather Point and got a sneak peek of the grandeur that we'd learn more about the next day.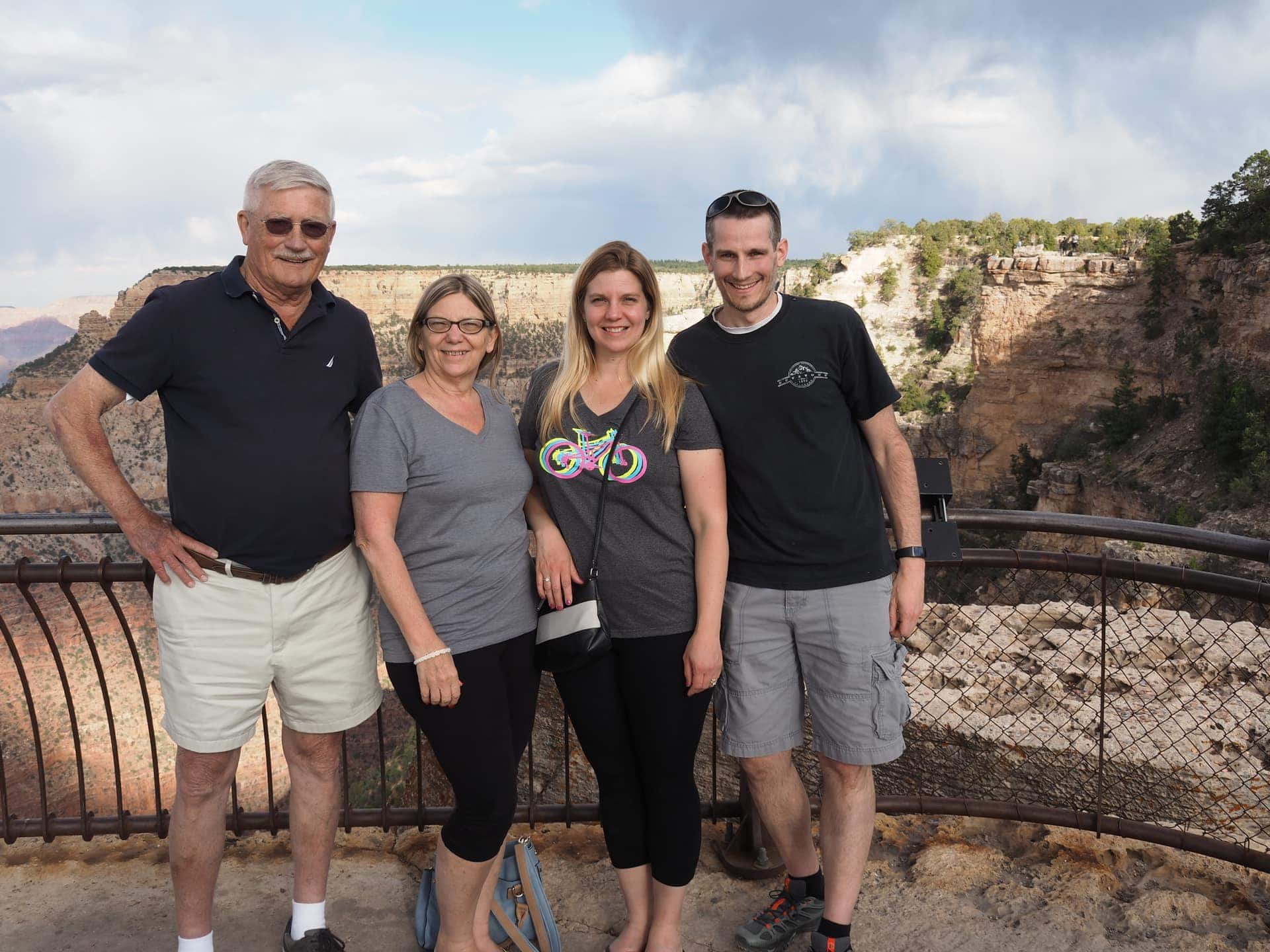 Entire Day to Explore the Grand Canyon
It was Keith's birthday and we all were ready to spend the day exploring the Grand Canyon. We planned to spend the entire day sightseeing and then go out for dinner to celebrate Keith.
Our hotel was located in Grand Canyon Village so we were only about 15 minutes from the South Rim entrance. We chose to start the day by driving out to the Desert View Watchtower, we then worked our way back toward the visitor center. We stopped at each viewpoint along the way and took a break to check out the visitor center.
You can download the South Rim Pocket guide here or visit the maps section of the National Park Service site for more information.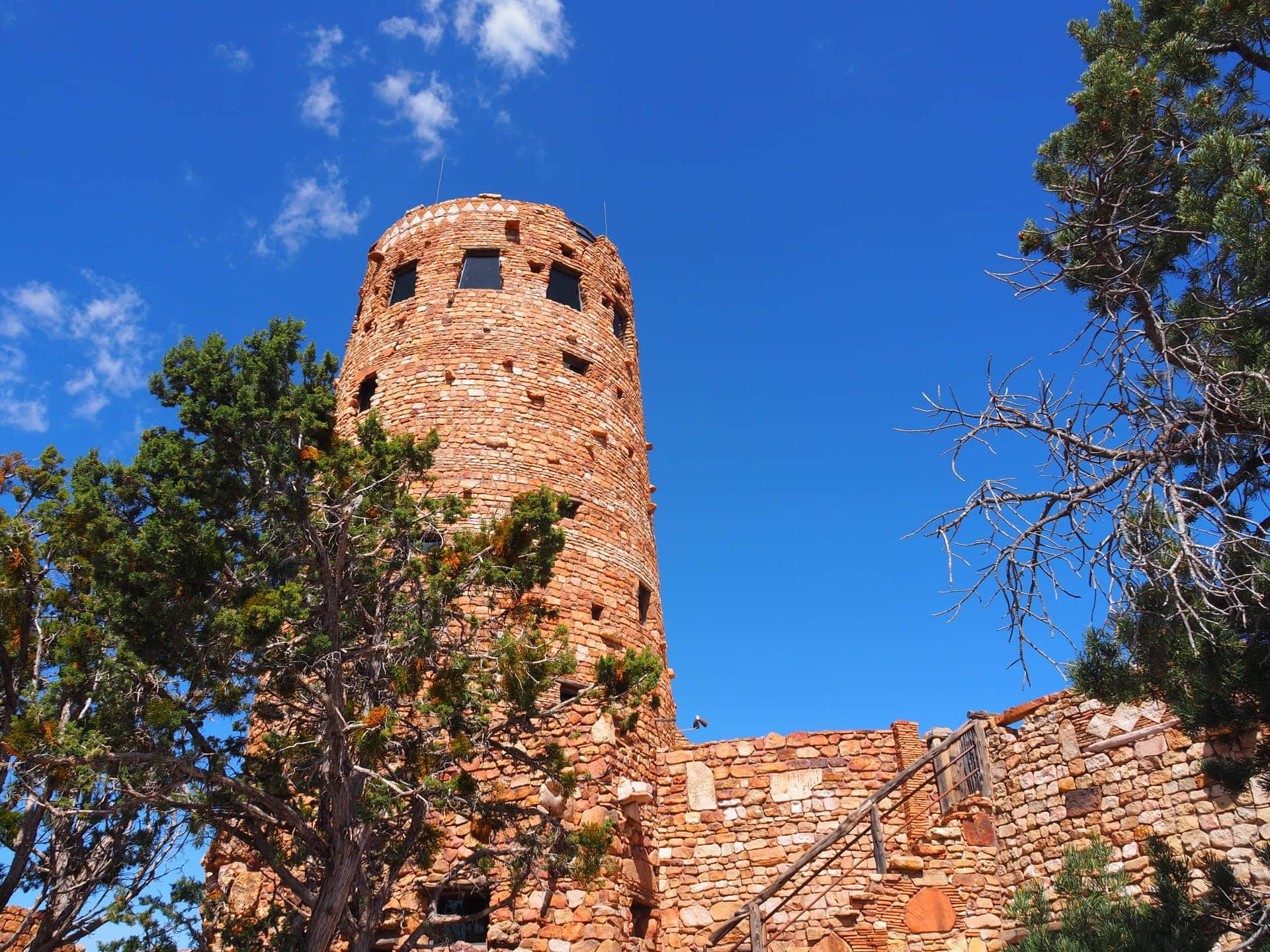 Several hours later we drove around Market Plaza and found a spot for a picnic lunch. After lunch, we caught the "blue bus" to the "red bus" so that we could explore the rest of the park. Most of the viewpoints are only accessible by the bus system within the park. We did not have the time or the steam to see every viewpoint on the bus lines. Luckily, the bus drivers were very helpful in giving their advice on the best viewpoints not to miss and other facts about the park.
Grand Canyon National Park is extremely large and this was only one of three main areas of the park. You will want to have a plan for what you want to see and do to be able to view this park efficiently, be sure to plan ahead!