Ski Weekend in Telluride, Colorado
Written by Lindsey Huster
/
6 min read
/
Last updated 9 months ago
Telluride has been on Keith's shortlist for a long time and we were thrilled to plan our visit. It's only about a 5-hour drive from our home in Utah and Telluride Ski Resort is part of our Mountain Collective Ski Pass so this made for the perfect long weekend away. One of the biggest reasons we moved to Utah was for skiing. We really got familiar with the resorts close to us last year and decided to do the Mountain Collective pass to venture out for a couple of long weekend ski trips this winter.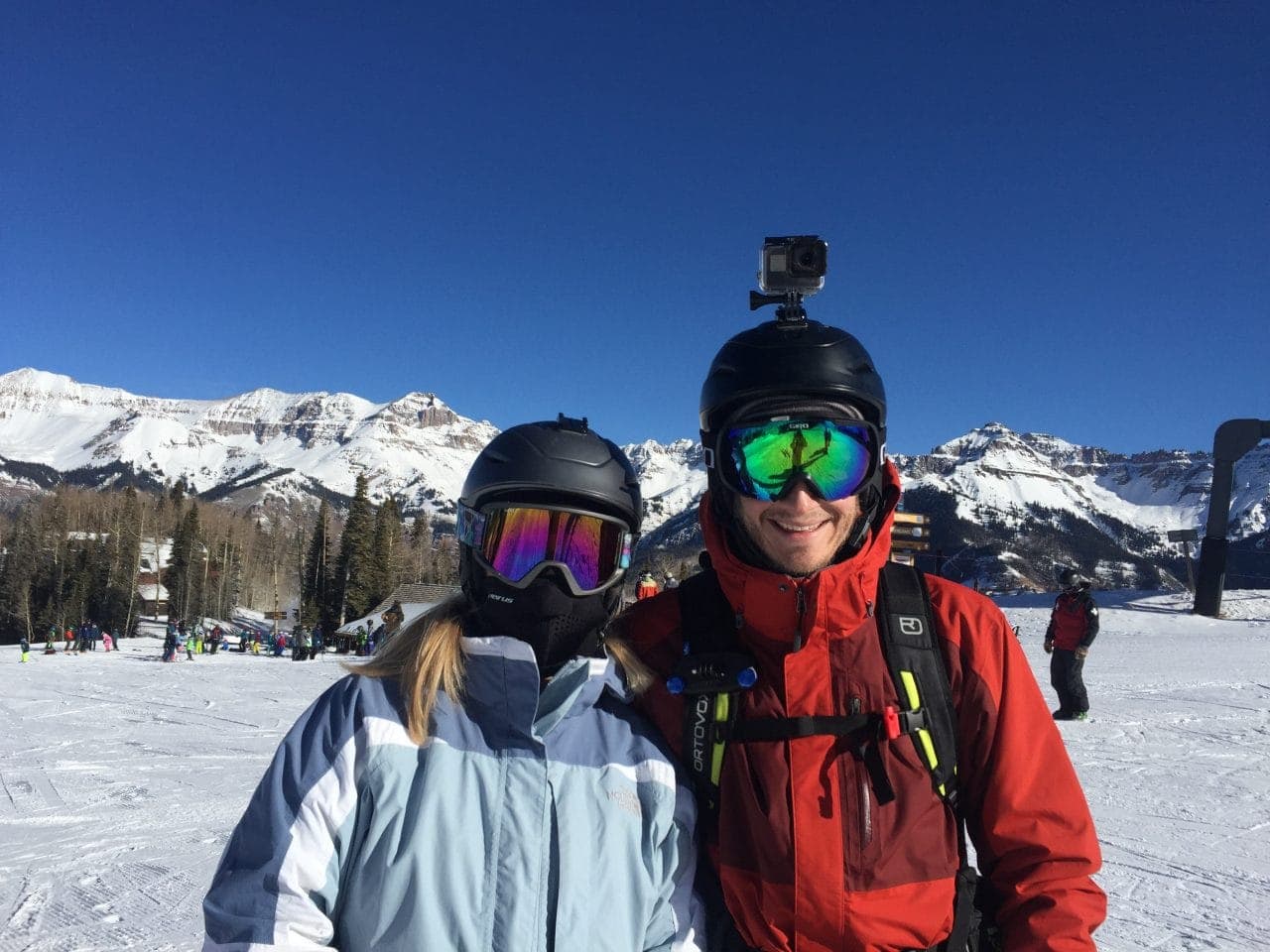 Check out our video
Telluride and Mountain Village
Essentially Telluride is considered the "locals" area and Mountain Village is the "vacationers" area. There is a free gondola that runs between the two and there is plenty of shopping and restaurants in both areas for visitors. Each area has similarities and differences and you must visit both!
Telluride
You'll love the feel of the old town and the history of Telluride.  The buildings and local artwork give Telluride a uniqueness all its own. There is a variety of restaurants and shopping.  You'll also pass local yoga studios, thrift shops, and the library.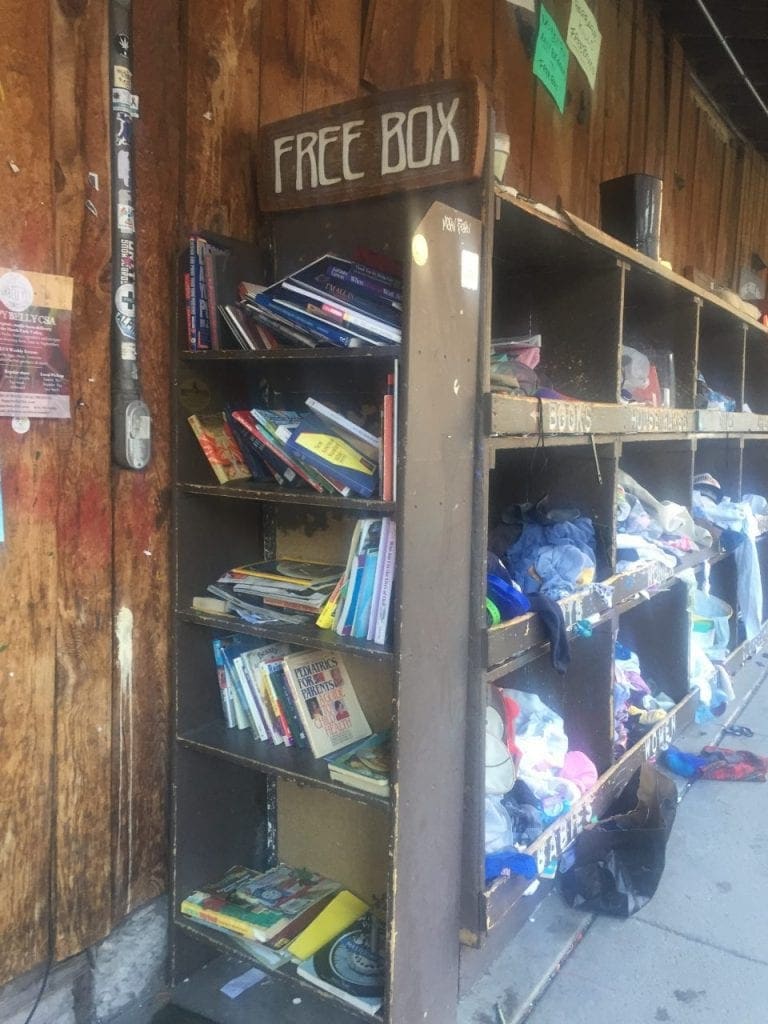 Mountain Village
Mountain Village offers that vacation feeling with restaurants, bars, shopping, outdoor fire pits, ice skating, an ice hockey pond, plus food carts in the "town square." Mountain Village seemed very relaxing and calm, while at the same time providing an atmosphere for late-night entertainment.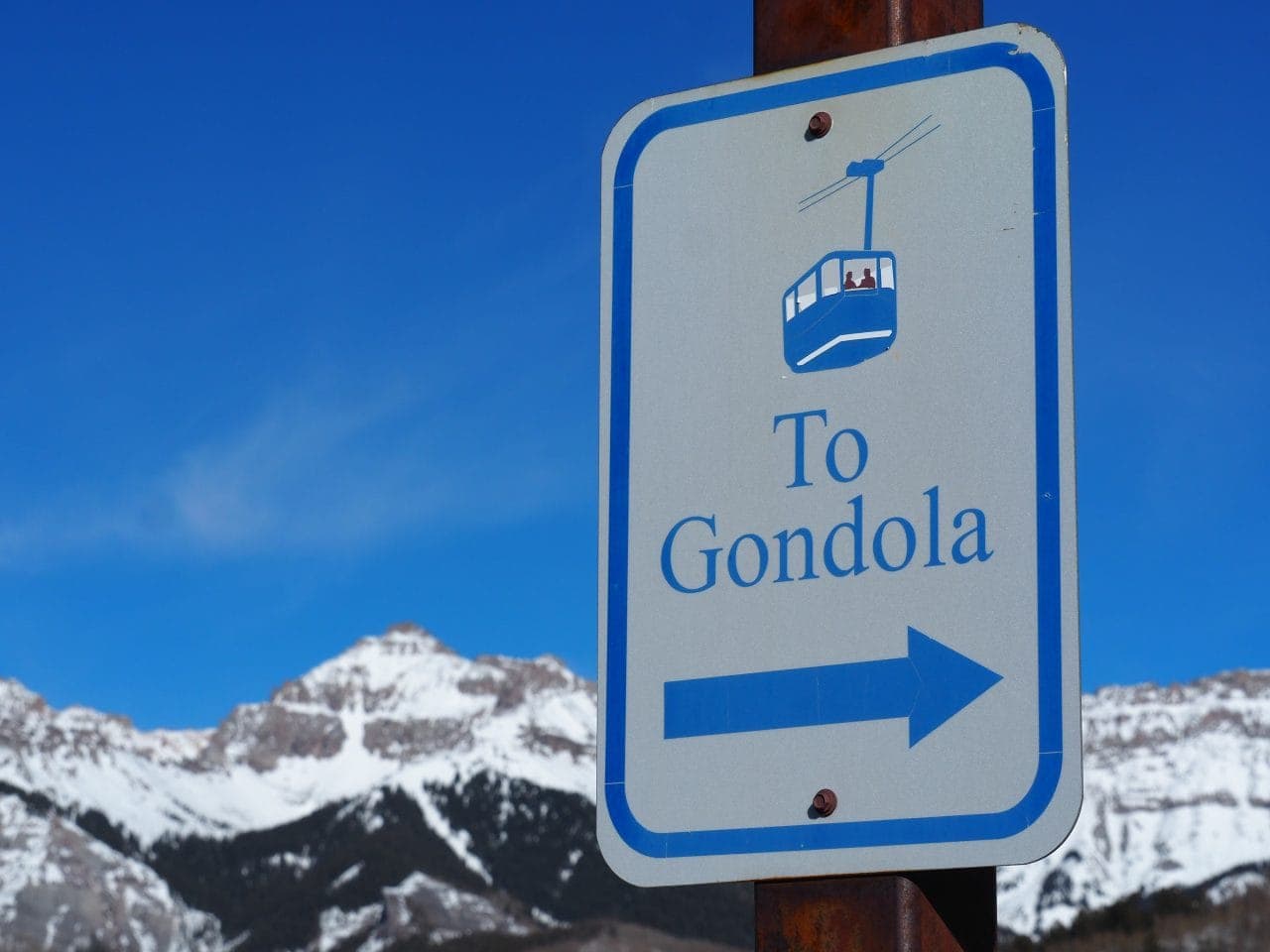 Norwood Inn
We chose to book the Norwood Inn because of the value, amenities, and reviews for being clean! Staying in Telluride/Mountain Village seemed a little expensive to me. I know my threshold for a hotel room is quite low and basically unreasonable. This is why I go for the least expensive rooms, but they must get good reviews. One amenity of the Norwood Inn that was a plus for us was the kitchenette. This was perfect because I did want to take some food with us and planned on making at least one meal a day in the room. We ended up making breakfast two of the days.
Our trip itinerary
Friday
We nearly canceled the trip the week before due to a lack of snow. I signed up for the daily snow report email and little by little more terrain was opening so we decided to give it a try.
Keith worked on Friday but was able to leave about an hour early so we left the house around 3:00 pm. The drive to Telluride is about 5 hours and you pass through Moab on the way. We stopped in Moab at Eddie McStiffs for dinner and then made our way to the Norwood Inn.
Saturday
Saturday we got up, ate breakfast in the room, and headed to Telluride. We got there early and walked right in to get our passes, which only took a few minutes so we had time for another cup of coffee before heading up the lift to start our day.
We were completely stunned at how beautiful the mountains are on the slopes of Telluride. Every direction you look is another mountain range!  Unfortunately, we didn't get to ski the more challenging terrain that the mountain is known for.  We heard this was their least snowfall in 50 years.  We were so excited to finally ski Telluride that it didn't matter if we spent most of the day on the groomers.
At lunchtime, we stopped at Gorrono Ranch for chili fries and a beer on the patio. It was quite warm and enjoyable to sit outside and then we were back skiing!
The day didn't end with skiing. We planned to stick around and check out the town of Telluride. The evening consisted of walking around town taking pictures, stopping in the shops, and imagining if we could be locals. It's rare that we find a place that we agree that we could actually move to. We loved the mountain views, the uniqueness and slow pace of the town, and the way Telluride made us feel.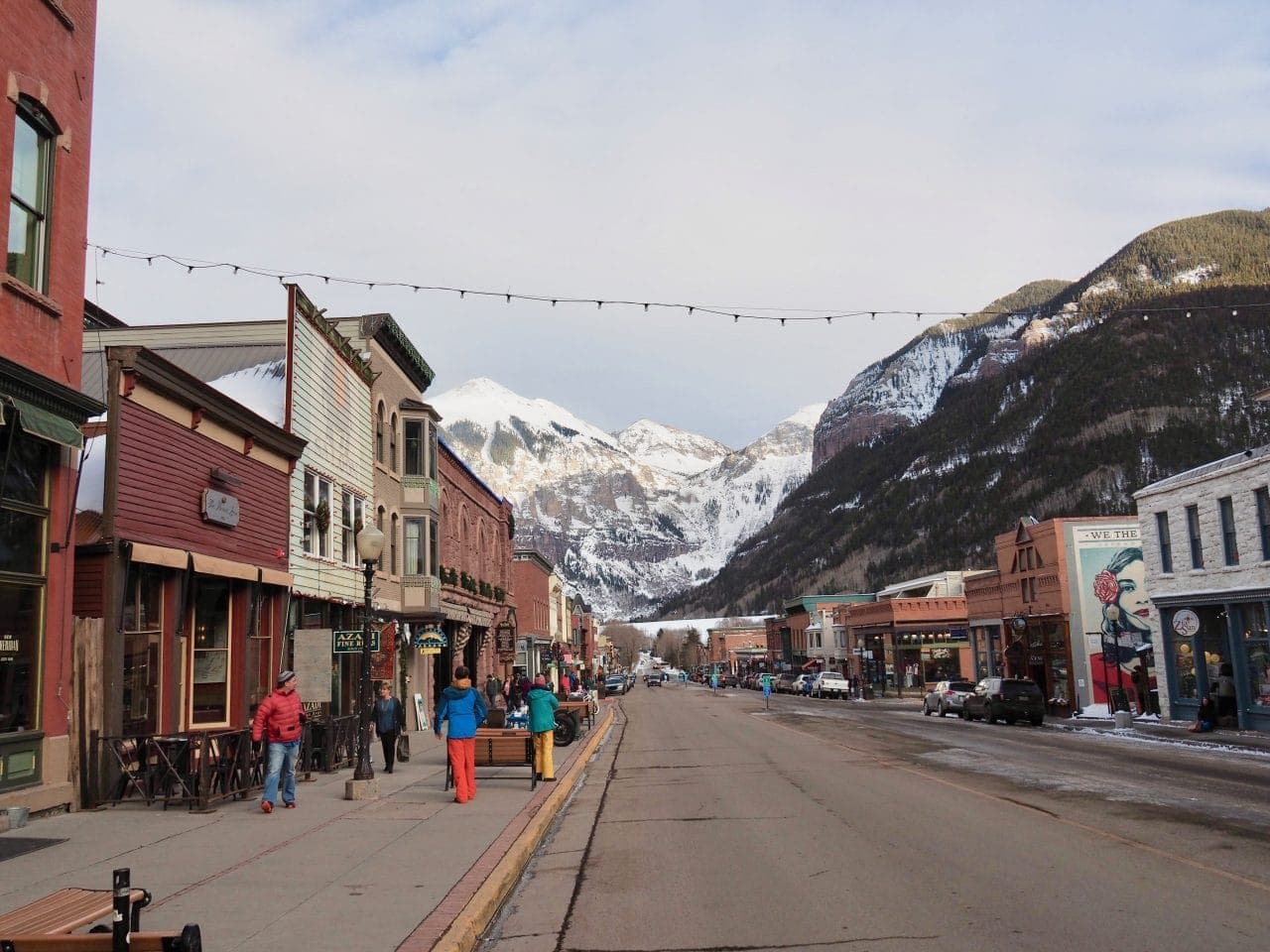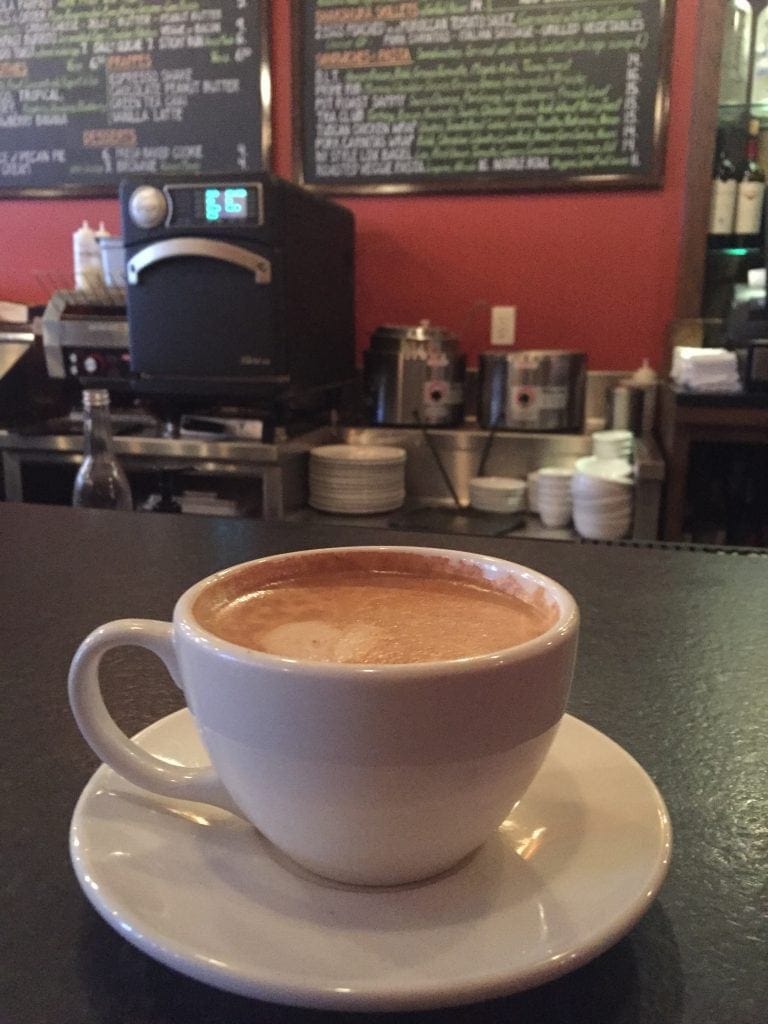 Sunday
Sunday's plan was very similar with breakfast at the inn and a full day of skiing. This time we parked in Mountain Village so we could check it out at the end of the day.
Just as we expected, we had a beautiful morning to ski and stopped at Gorrono Ranch for lunch. We shared a pork sandwich and enjoyed the free beer event. We took some time to sit in the Adirondack chairs, listen to a live musician and enjoy the mountain in another way. It was sunny and actually felt like Spring Break!
By evening our legs were sore and we were ready to relax in Mountain Village. We got some local coffee and strolled around the area, took pictures, checked out the shops, and made our way to dinner.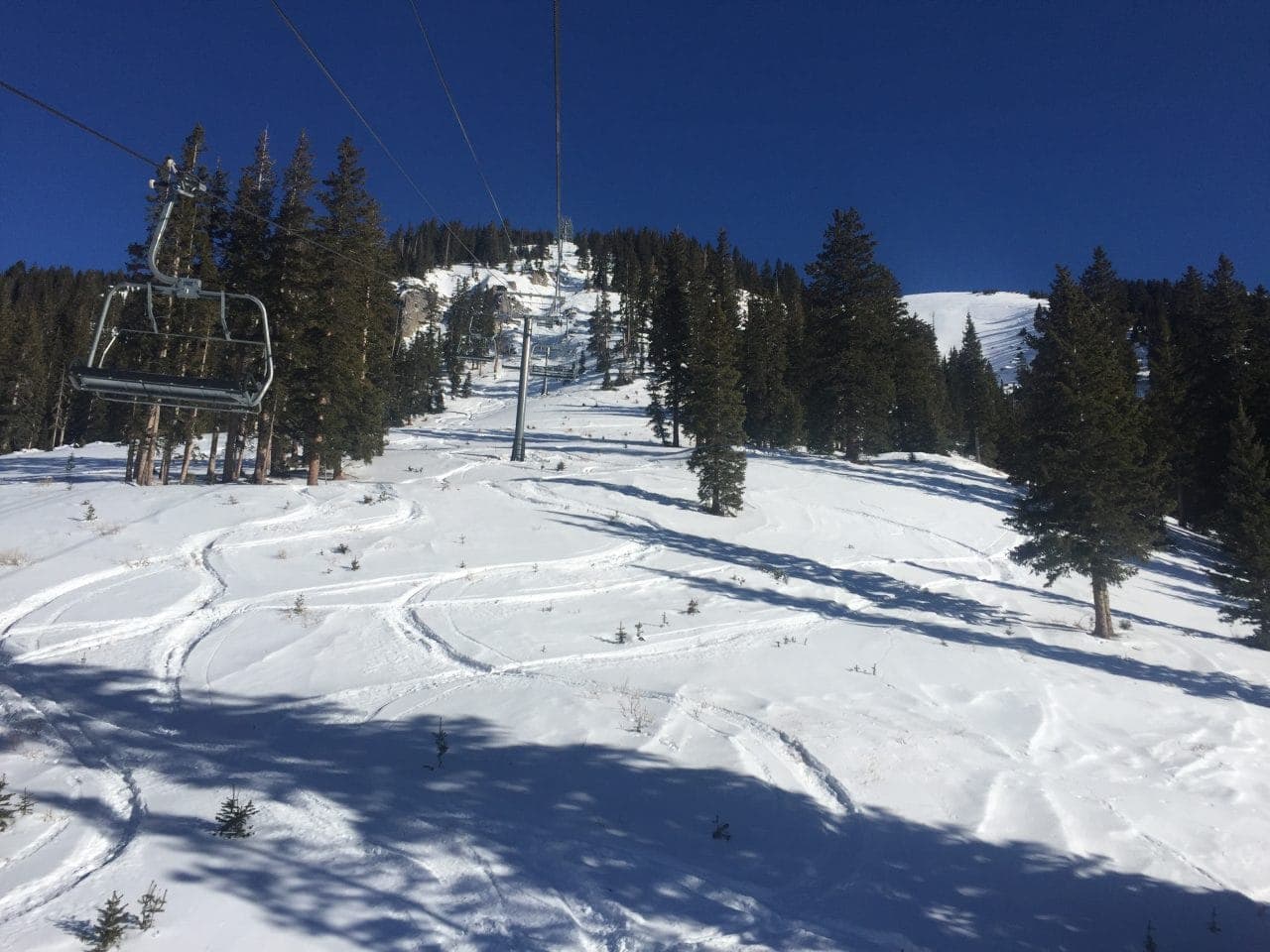 Monday
We originally planned to ski on Monday before driving back home. However, there was limited terrain open because of the lack of snow so we decided not to ski Monday. We looked into some other activities, but nothing really seemed to pan out.
We decided to go out for breakfast at The Happy Belly Deli before starting the drive home. Actually, we ended up driving a bit out of the way… because I told Keith we didn't need GPS! It ended up being the highlight of the day with the gorgeous views and we stumbled upon The Hanging Flume. Totally worth it!
Ultimately we ended up in Moab and tried to do a quick hike to see some icicles, but there weren't any with the warm temperatures. The hike was a bust, but it was still nice to get out and stretch our legs. We grabbed a late lunch at El Charro Loco before heading back home.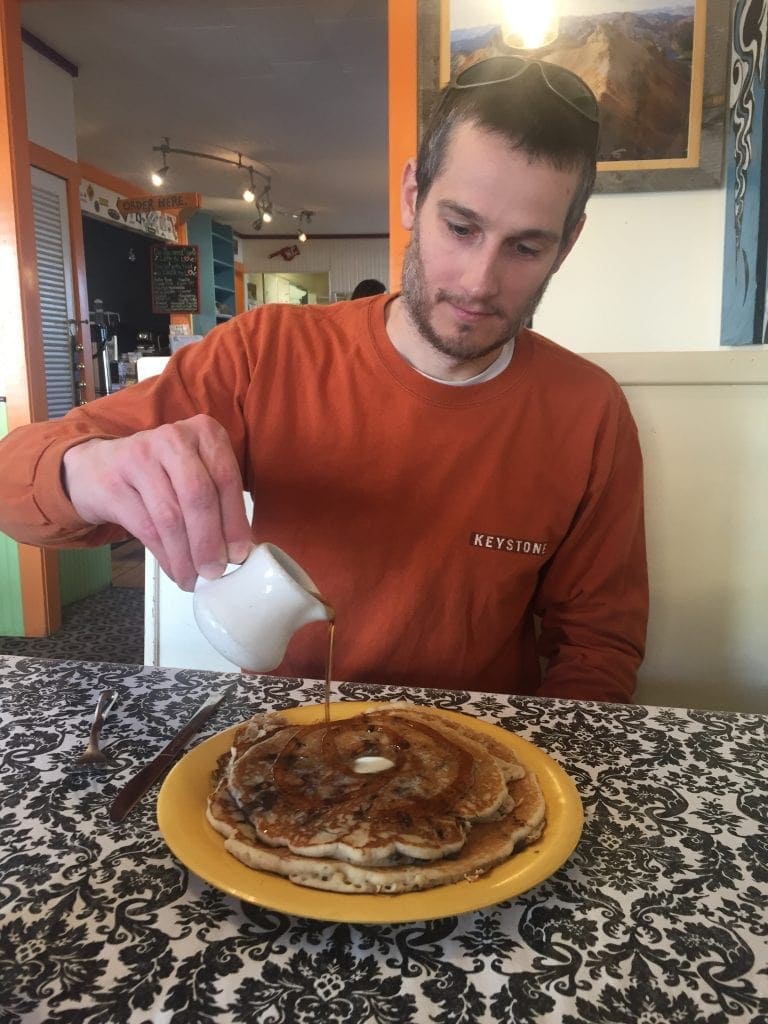 We can't wait to go back!
Keith and I both agree that we need to ski Telluride again. We'd love to check out the runs that weren't open and spend more time getting to know the mountain. There is also so much to do in the area during the summer, so hopefully, we will get the chance to visit at least two more times!