Skiing Solitude with Family on Christmas Day
Written by Lindsey Huster
/
4 min read
/
Last updated a year ago
Keith and I have not spent Christmas Day with our families since moving to Utah. We have been home to Indiana around Christmastime twice, but there's something about being with family on Christmas Day that is so special. This would be the best Christmas Day since moving to Salt Lake City!
Check out our video
My cousins are coming to visit us for Christmas!
We were super pumped when my cousin contacted us about her family visiting at Christmas. Chris and Cindy have three daughters; Cara, Chelsea, and Cayla. Chelsea would actually be visiting her boyfriend in Germany during this time so it wouldn't actually be her whole family, but hey, we aren't picky 😉 We were so happy that Chelsea would be getting a once-in-a-lifetime experience in Germany and spending the holiday with Henrik.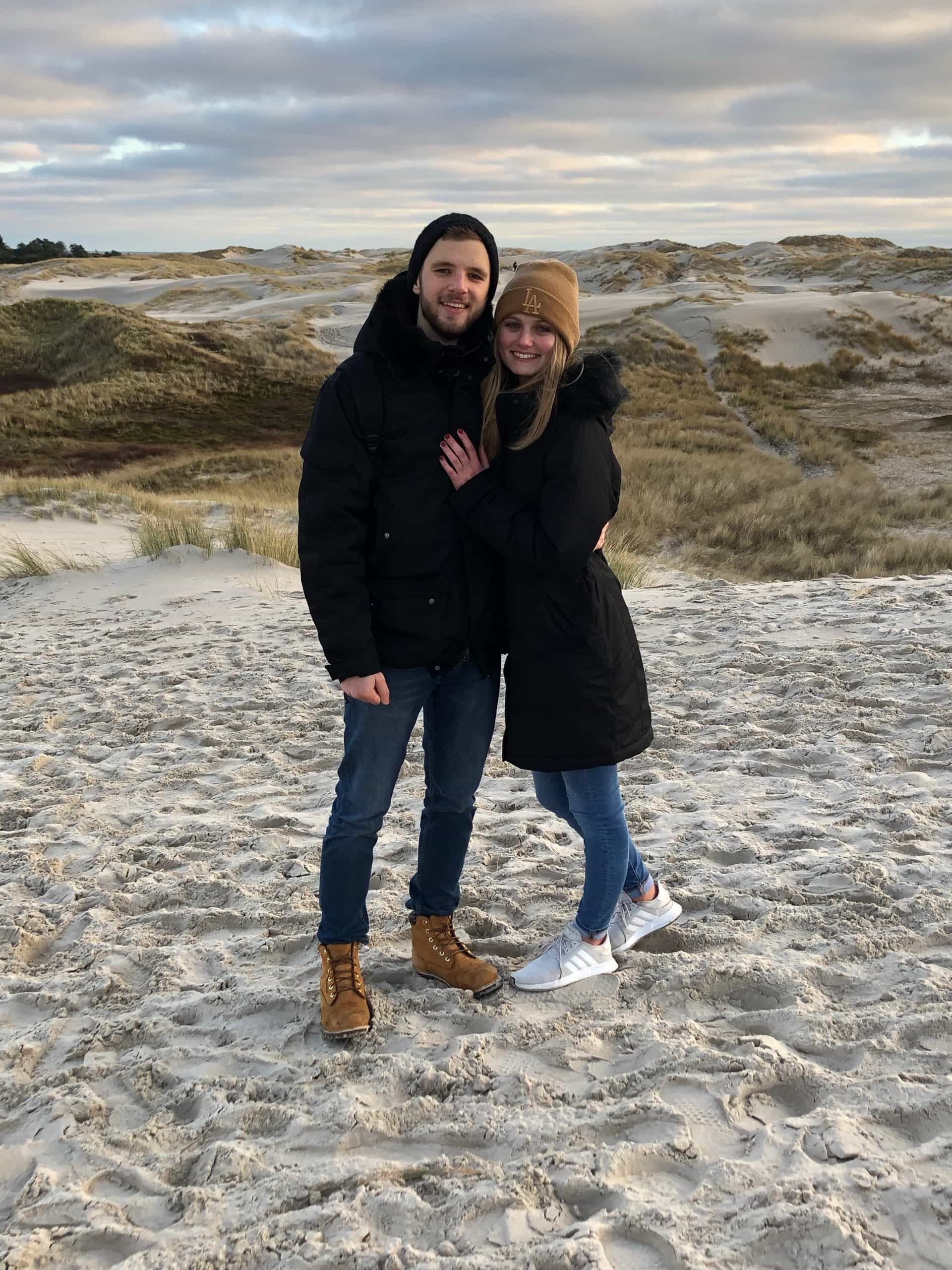 Their first Utah skiing experience
Our extended family use to visit a friend's cabin at Wisp Resort in Maryland for the week between Christmas and New Year.  We did this several years in a row. At that time the girls were early elementary school-aged and Keith and I actually helped teach them to ski.  Chris and Cindy have been skiing for years and we even took a ski trip to Keystone, Colorado with them several years ago.
Although they all had ski experience, it had been quite a while since they had skied a big mountain.  The girls have had high school jobs at Perfect North Slopes near our hometown in Indiana, however, we learned that they haven't skied in several years.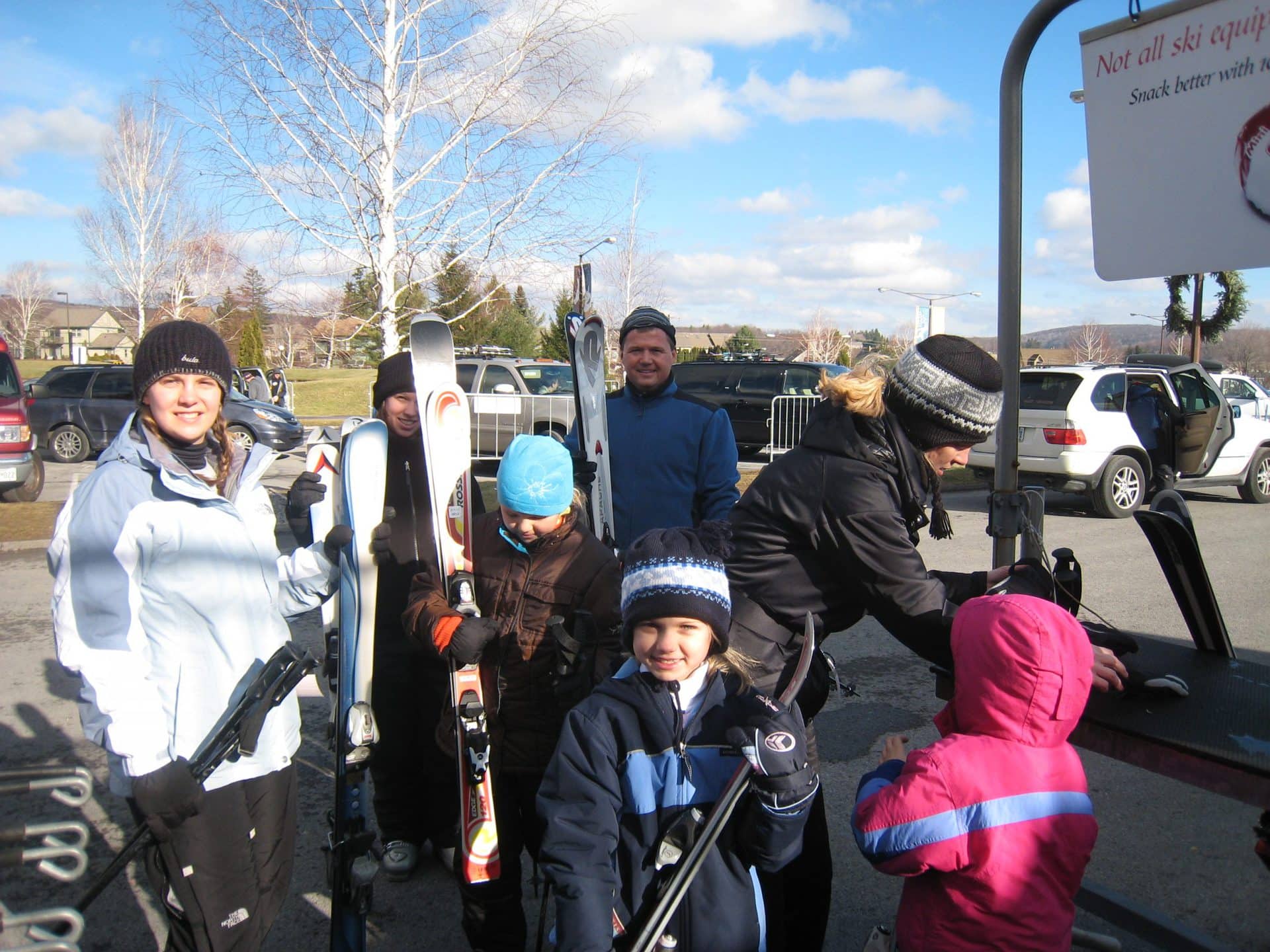 Christmas skiing at Solitude
This would be our fourth Christmas day on the slopes. Keith and I could use our Ikon Base Pass to ski at Solitude Mountain and this would give them a discount on lift tickets. Blackout dates for our base pass start the day after Christmas. We felt Solitude was the perfect mountain for them. There is a variety of terrain and runs for us to take them on.  Solitude is beautiful, and peaceful and always makes us happy when we are there.  Plus, we ended up being treated to some fresh snow on the mountain!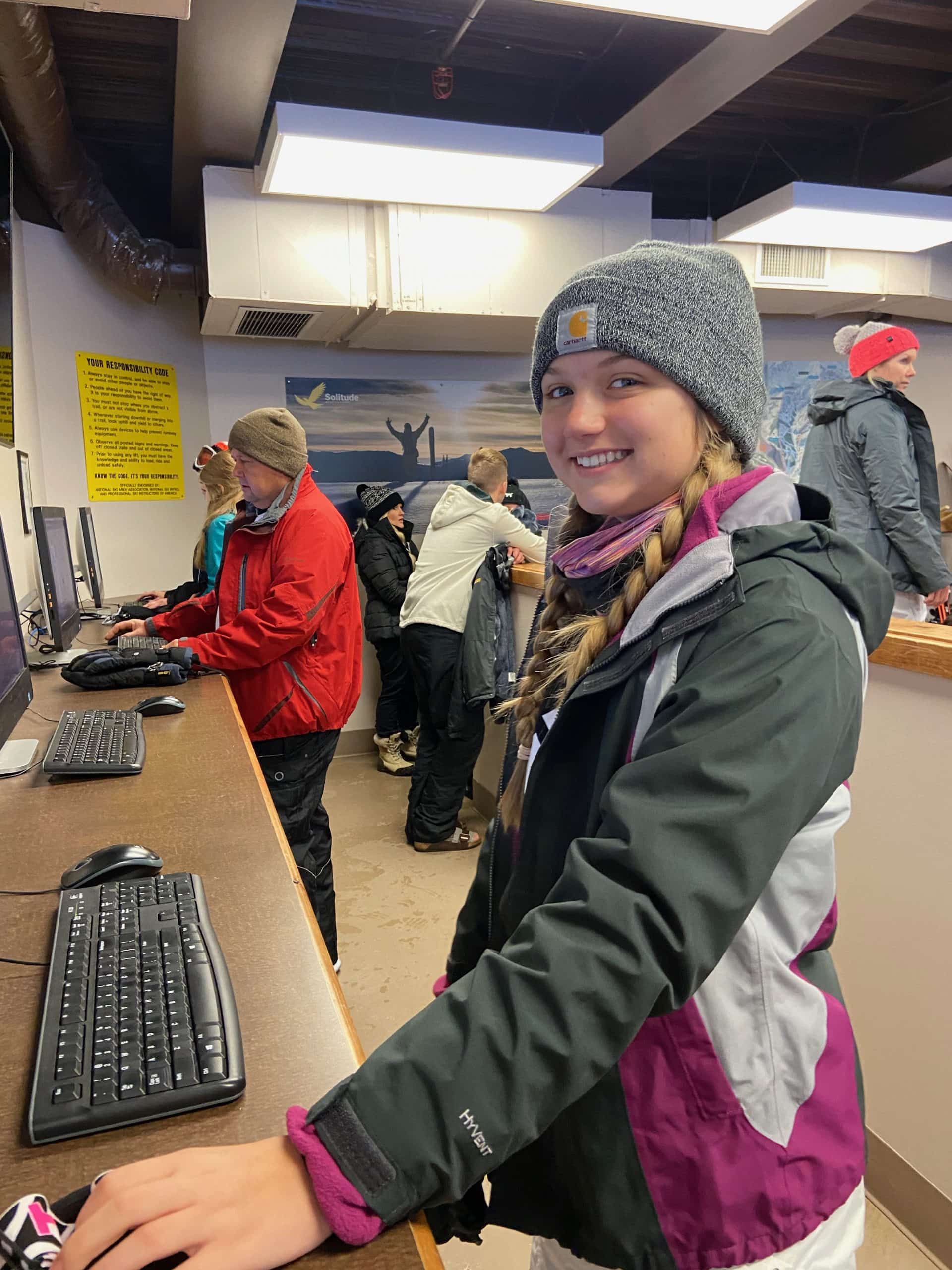 Way to go, Moore's!
The Moores did awesome skiing! Keith and I are really impressed with their abilities and their willingness to keep pushing themselves. We had such a memorable day and SO MANY laughs! I, Lindsey, edited this video and I was laughing hysterically watching it back and hearing all the comments made. Keith had been wearing the GoPro and I was often leading the pack so it was so fun for me to watch what Keith captured on video.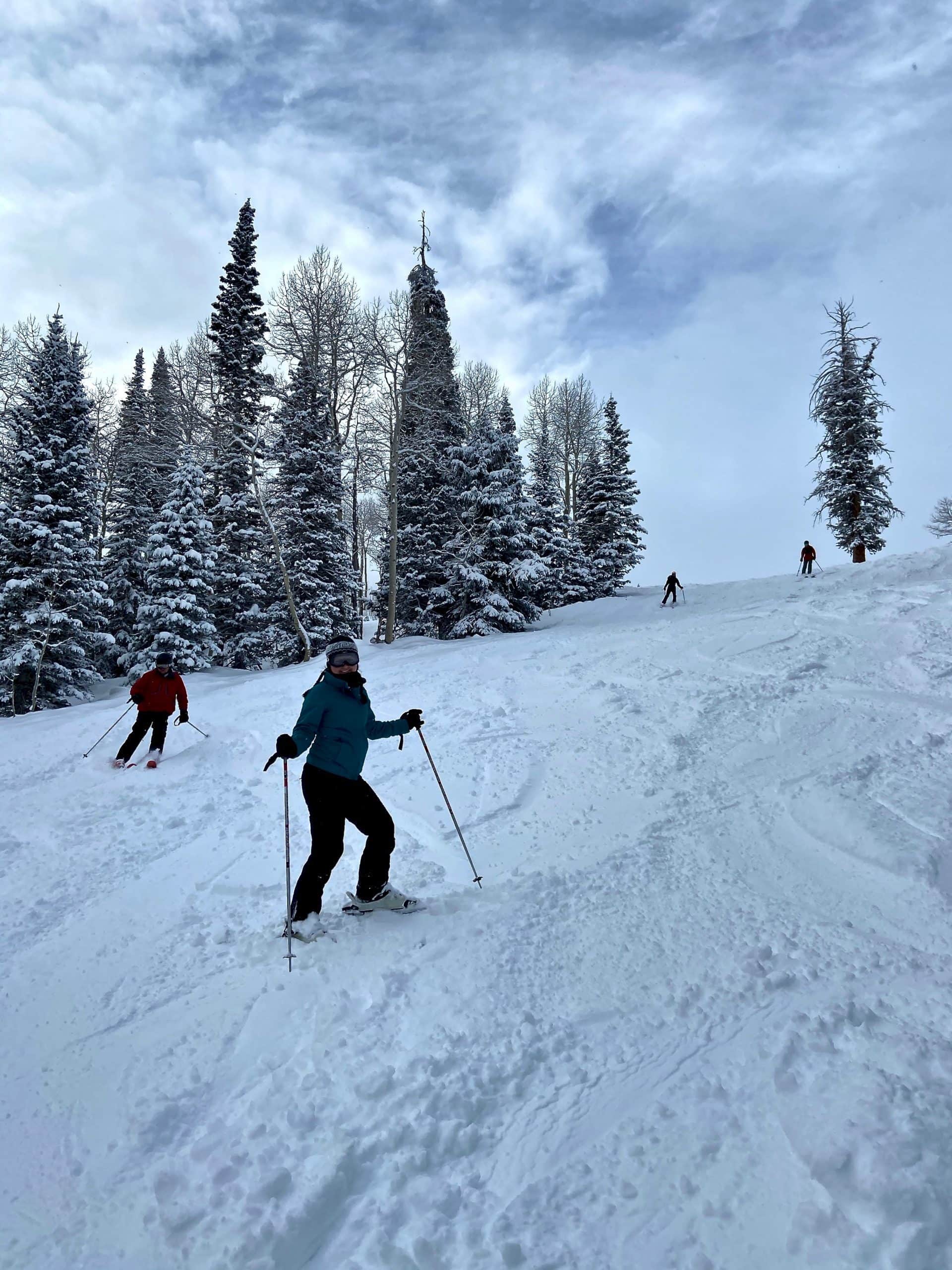 This is just the beginning of their trip
This was just the first day of their trip. We showed them around Salt Lake City, took a Christmas light walk at Luminaria, went axe throwing, and spent another day skiing at Powder Mountain. Check back for more blogs/vlogs about this trip.