Testing out the DJI Osmo Pocket
Written by Lindsey Huster
/
4 min read
/
Last updated a year ago
As soon as Keith heard about the DJI Osmo Pocket he couldn't stop telling me about it. The hype surrounding this video camera seemed too good to be true.
DJI Osmo Pocket
A powerful camera WITH an integrated GIMBAL that FITS IN the palm of your HAND and can be carried in your pocket?? WHAT?? This is something that I didn't even know was possible… or would be in our price range.
I knew that DJI is a very popular drone company. I've enjoyed plenty of footage taken with their drones so it would only make sense they would begin to market these cameras as handhelds. We weren't looking for a new camera when this was released, although there was much to be desired from our current setup.  We decided that it was worth the money to add this to our gear.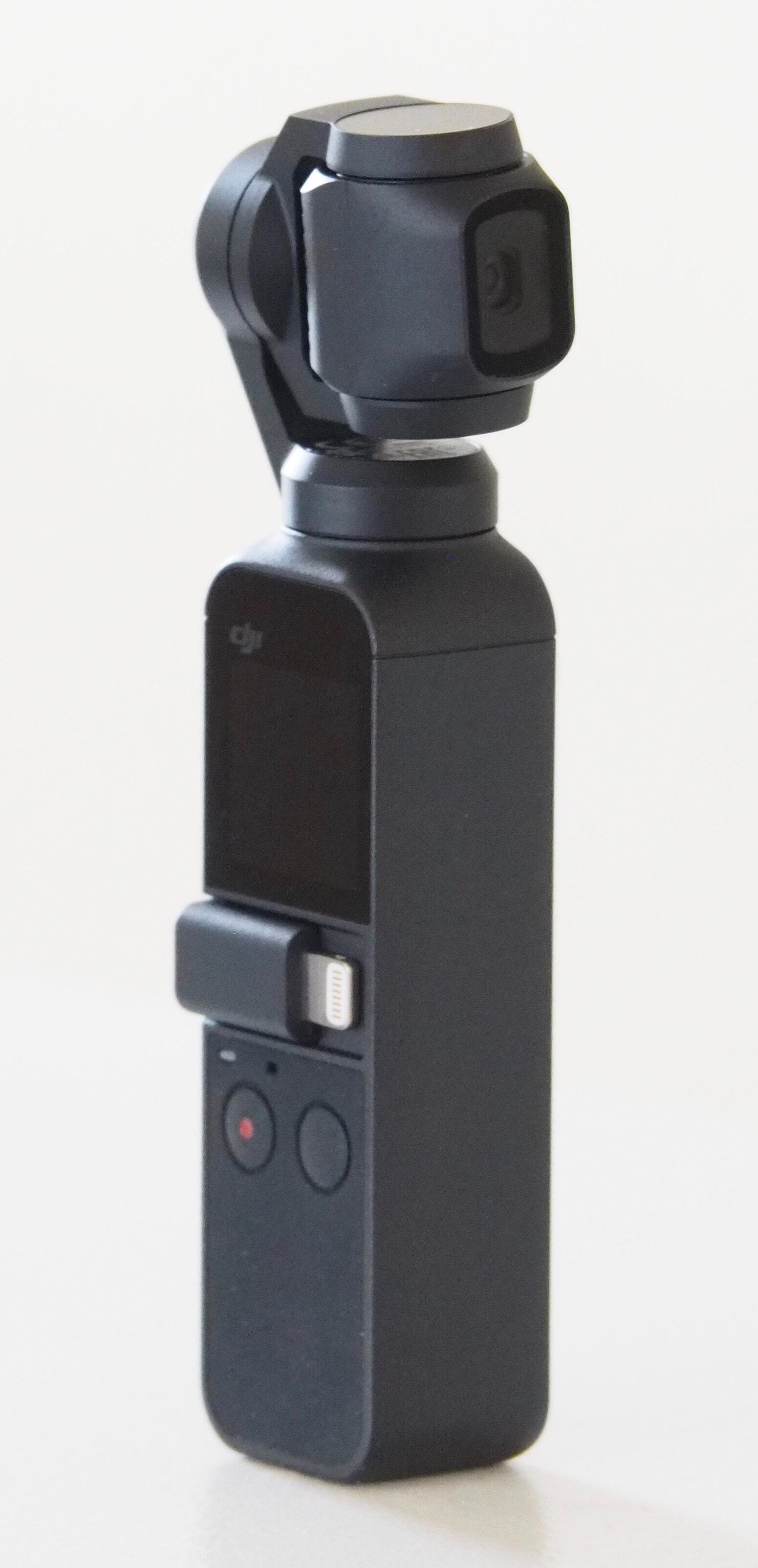 Issues with our current setup
As I explained in our previous post, HyperSmooth Skiing and TimeWarp Lift Rides with the GoPro Hero 7 Black, the camera we were using for travel videos consisted of the GoPro Hero 5 Black with the Zhiyum Smooth Q gimbal.
The addition of the gimbal greatly improved our filming quality, but it came with plenty of drawbacks. For example, the larger size of the setup became cumbersome and the gimbal was quite limited in very windy conditions; jeep riding with the top back, camera out/near the window, etc. The setup also took several seconds to turn on and adjust, this might not seem like a big issue, but it became frustrating.
We have since upgraded to the GoPro Hero 7 Black because of the HypeSmooth capability and the TimeWarp feature.  This has been great for our ski videos and we will use the Hero 7 while traveling.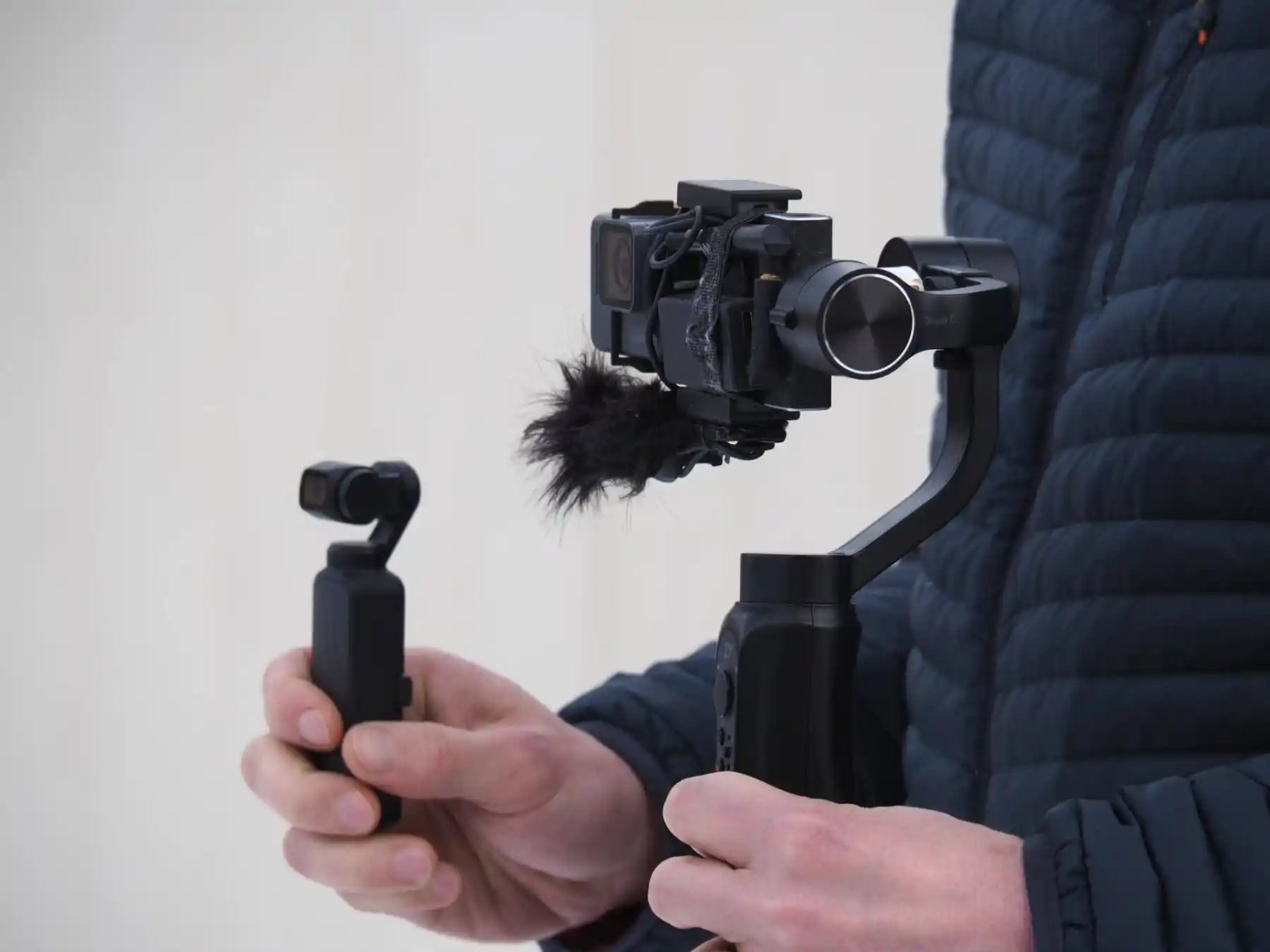 Why do we need the DJI Osmo Pocket?
If this camera was what it claimed to be, then this would be a game changer for us. It basically would do everything and more compared to our current camera equipment and would be a fraction of the size and weight.
This is really beneficial when hiking and especially important for Keith's backpacking trips when every ounce counts. This pocket-sized camera would just be so easy to use!
Even though we upgraded our GoPro, the functionality of the Osmo will give us more variety in the types of shots we can get and will be more convenient to use in certain situations.  We feel like the combination of the two cameras gives us everything we are looking for at this point!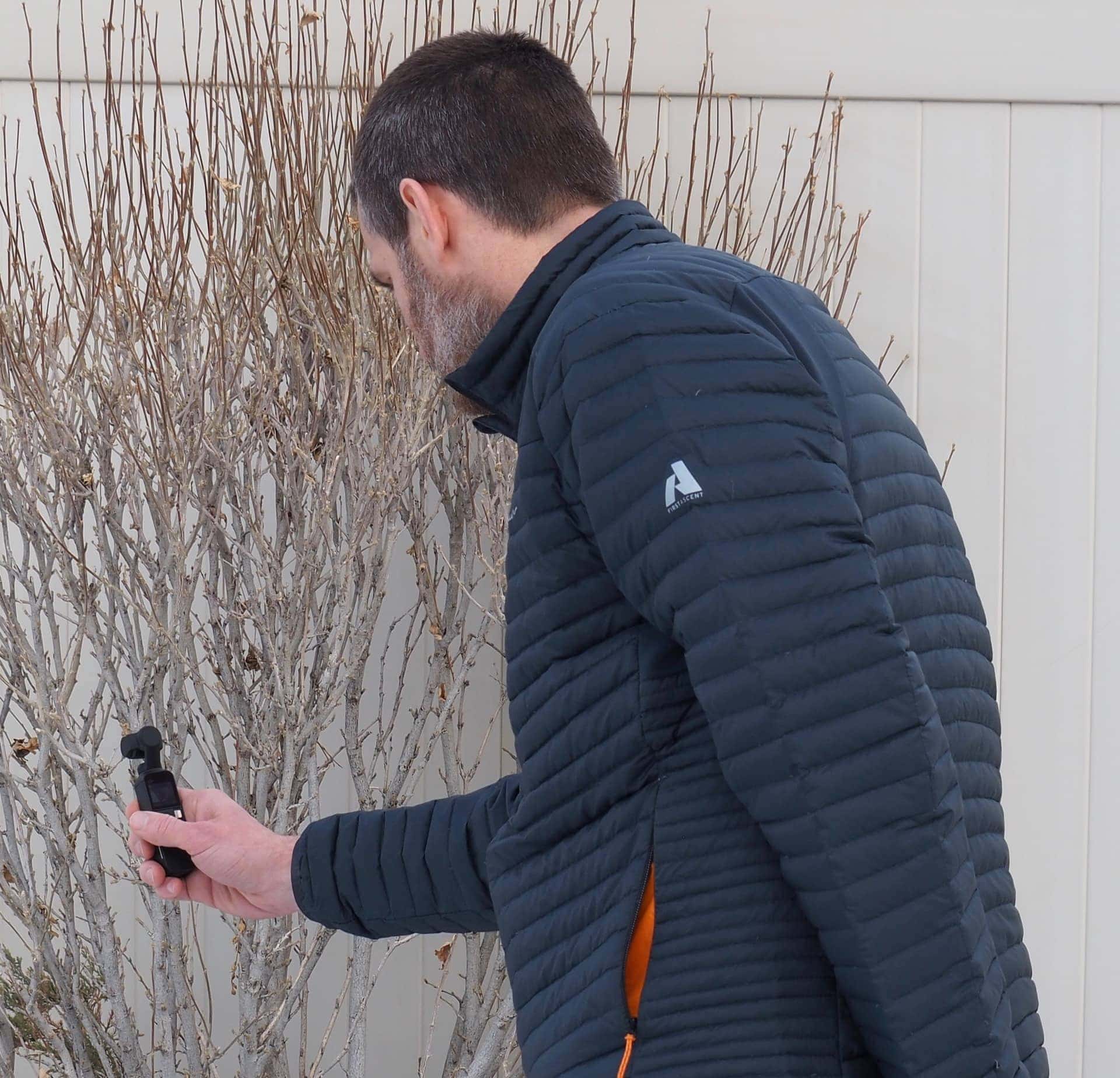 An extremely portable yet feature-rich camera
The Osmo Pocket is a powerful camera and video camera with impressive specifications. You can check out all the details here on their site.
The additional features we were in interested in were the ActiveTrack and motion lapse. ActiveTrack allows you to target a subject and the camera will follow that target. For example, if we are hiking I can target Keith and Osmo will do the work for me in keeping Keith centered while stabilizing his movements. You can also use Active Track to film yourself moving and get those panning shots, which is something we didn't easily have the option to do prior.
Motion lapse helps create smooth creative movement shots to add drama to the scene all within the filming process. This is something we'd like to be able to add to our travel videos.  Having this feature built into the camera will not only give us this ability but will make it much simpler.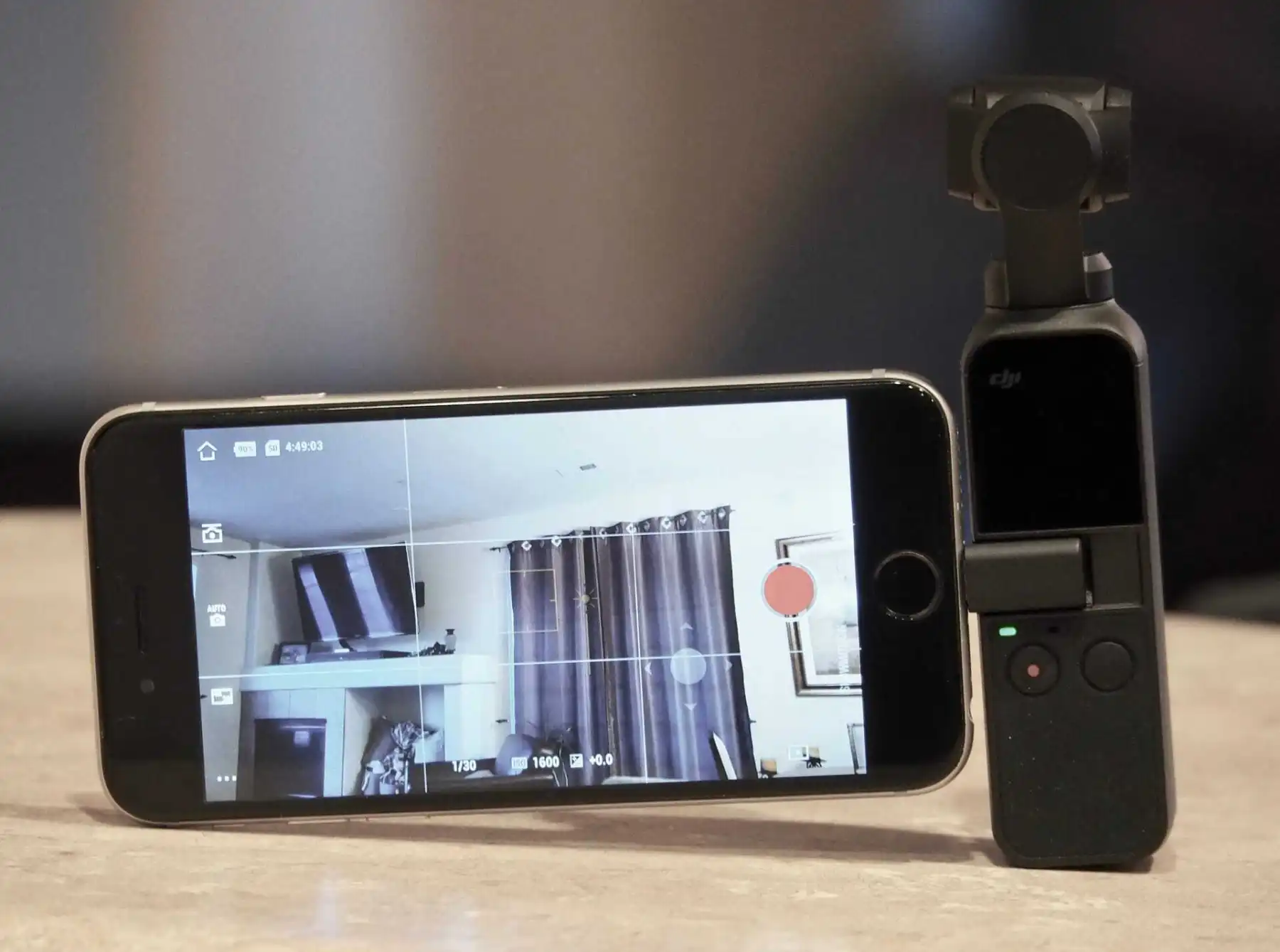 Was it worth the upgrade?
Our initial impression is ABSOLUTELY! I do want to preface that with the fact that we haven't used the camera in all the possible ways or practiced with all the features. We have done some filming and playing around with the footage, but have only created this full video. Even with that said, we are happy with the Osmo Pocket and feel it will meet our needs adequately.
Do you have a DJI Osmo Pocket?
Why did you choose the Osmo Pocket?
How do you use it?
Do you have any tips or tricks to share?