The Cliff Lodge at Snowbird
Written by Lindsey Huster
/
7 min read
/
Last updated a year ago
Keith and I were able to take full advantage of the season pass offer last spring. Snowbird was offering their 2018-2019 passes with the remainder of the 2017-2018 season. We purchased our passes in mid-March and skied Snowbird 8 times using our pass!
Check out our post about Snowbird's Longest Ski Season in Utah.
The Cliff Lodge
Keith and I were super excited to stay at The Cliff Lodge as part of our season pass perks. The lodge is absolutely stunning and I'm not sure we would have ever paid to stay there since we live so close. We decided to take full advantage and use one night during Oktoberfest and the other night for my birthday weekend.
Are you interested in booking a trip to Snowbird? Check out All The Rooms for great discounted rates.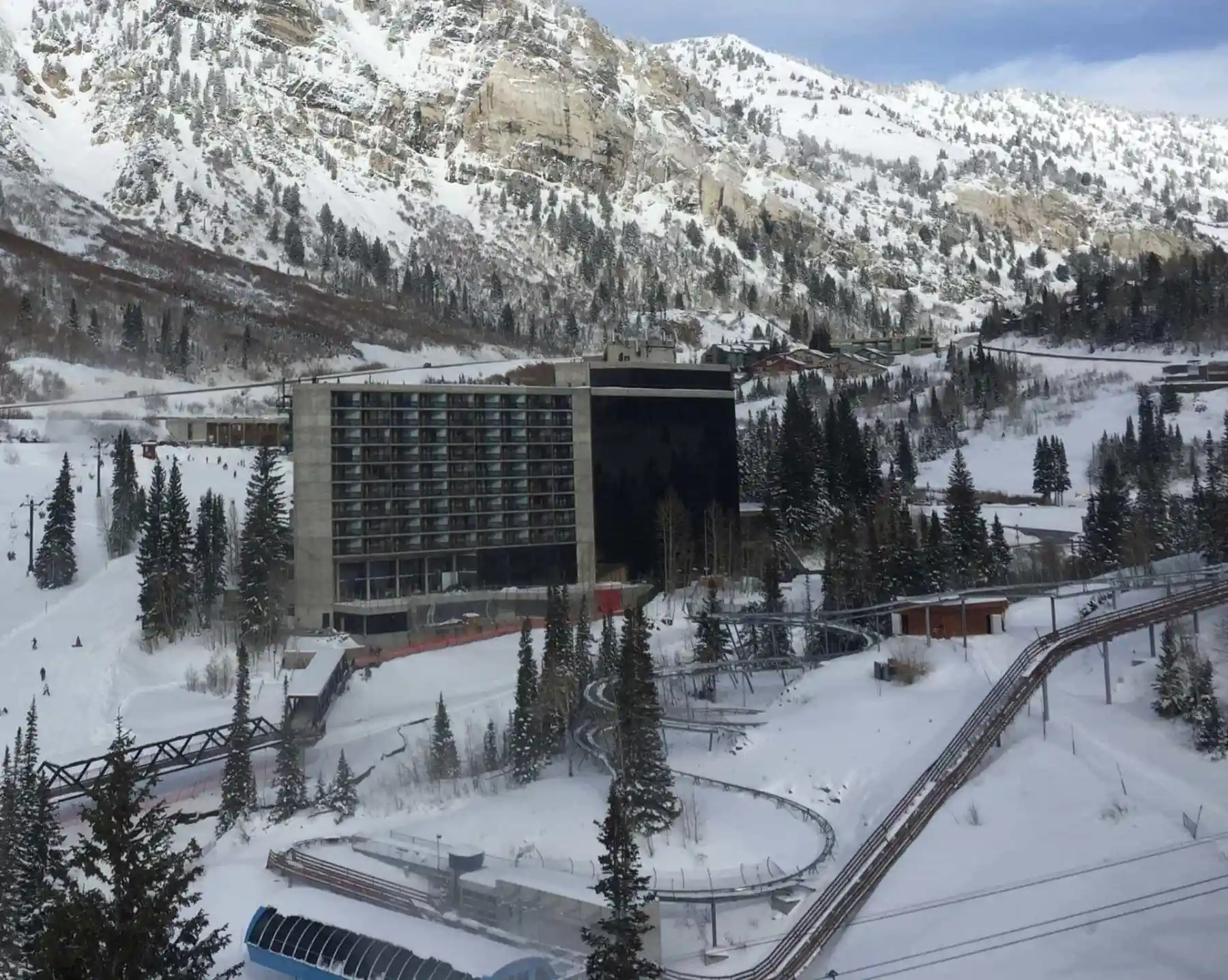 Oktoberfest at Snowbird
We actually attended the Snowbird's Oktoberfest for the first time in 2015! It was during our first visit to Utah to look at properties for moving. We missed the festivities in 2016 but attended in 2017.
Snowbird's Oktoberfest has been a Utah tradition since 1973 and draws in more than 60,000 visitors each year. It's one of the largest festivals in the state and is held on the weekends from mid-August through mid-October. Attendees will enjoy live music, food, over 50 varieties of beer, local and regional craft booths, a Bratwurst eating contest, a beard and mustache contest, etc. This is in addition to the usual summer activities at Snowbird; Woodward WreckTangle, mountain coaster, bungee trampoline, tram and lift rides, plus additional kids activities!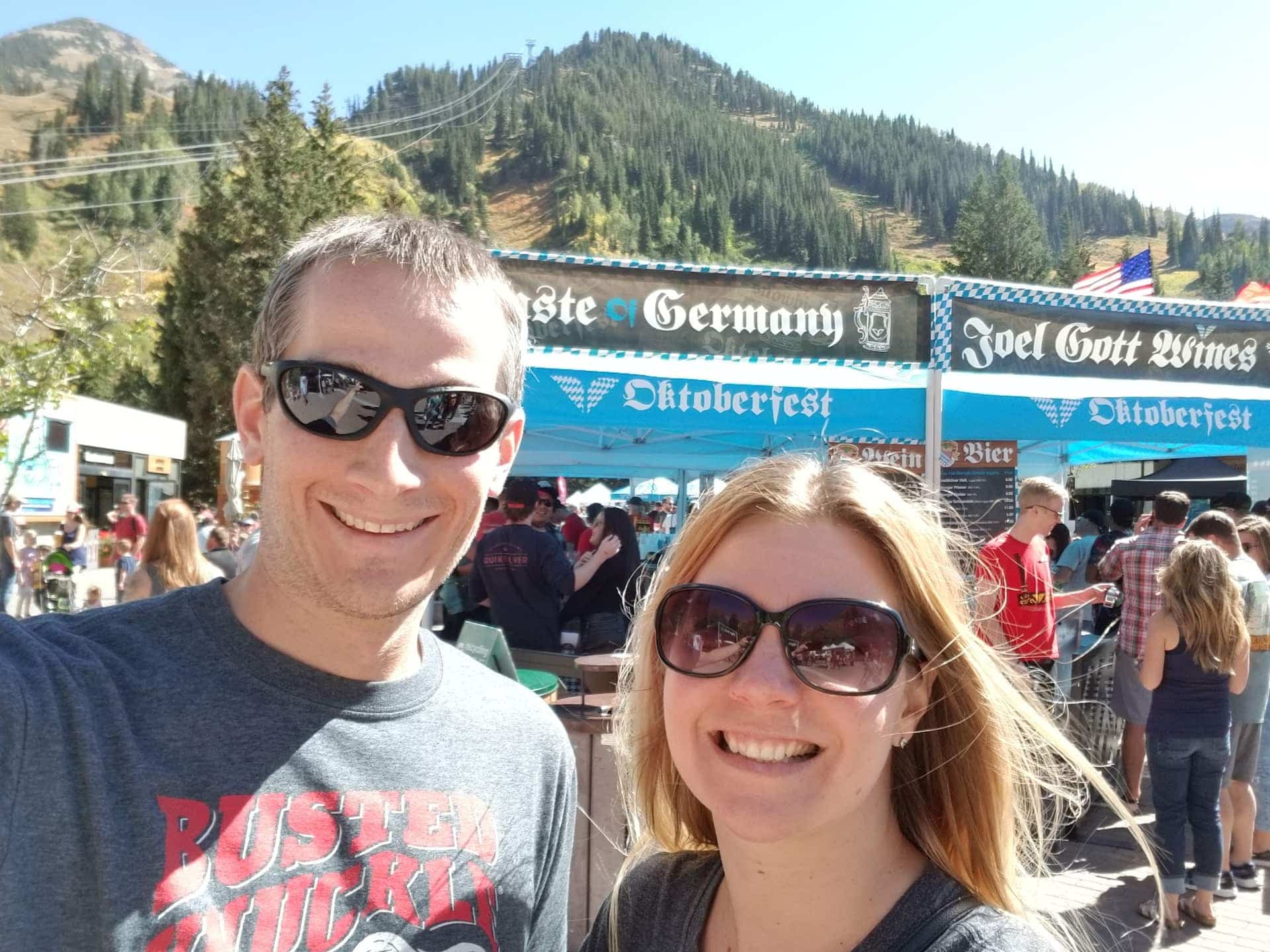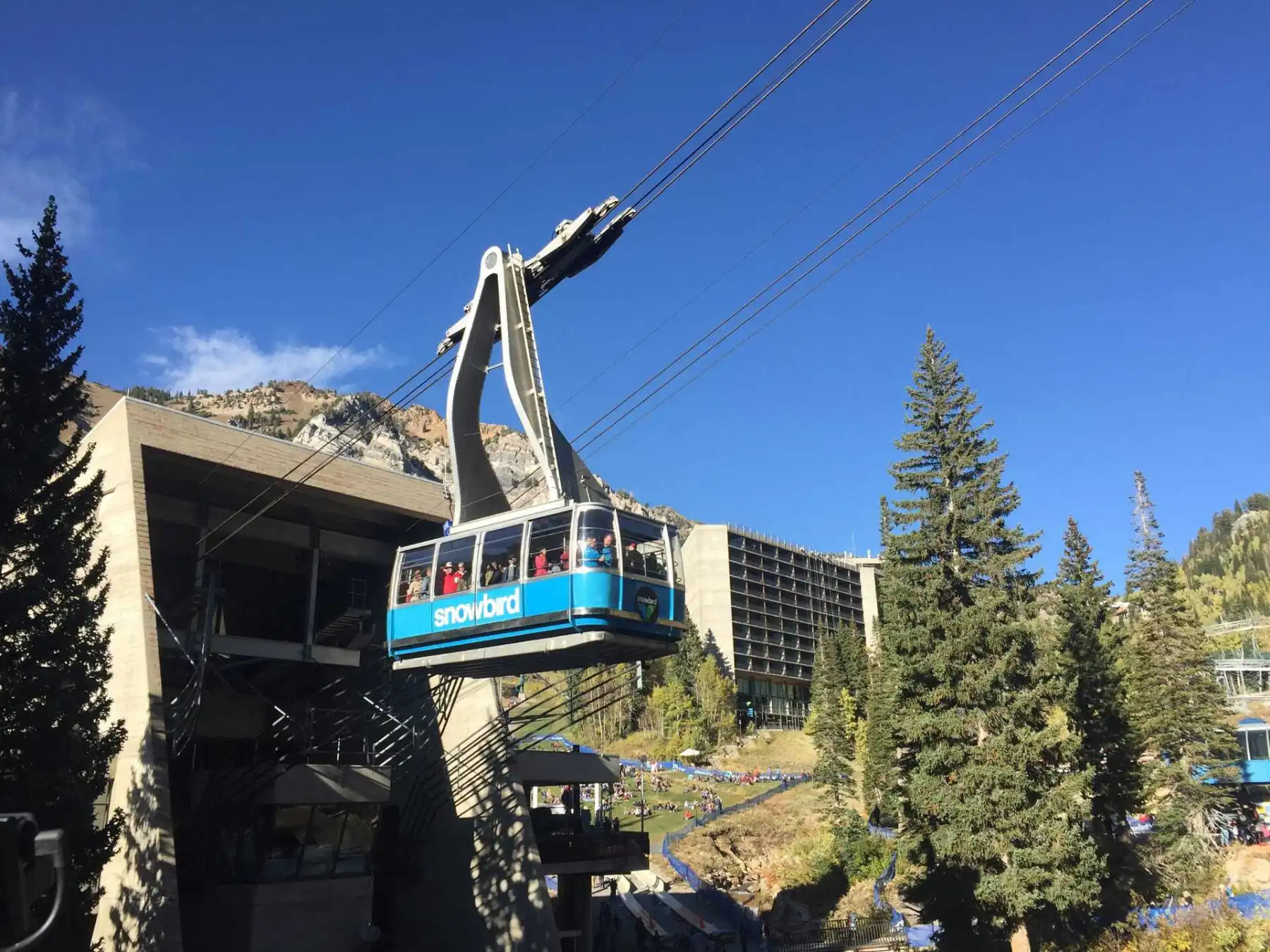 First impressions of the hotel
Keith and I were thrilled to not only be going to the festivities but to check out The Cliff Lodge for the first time. Technically, I guess we've been through parts of the lodge before, but it was through different eyes as we were guests of the hotel this time.
The decor and feel of the whole place totally vibe with us.  Some say the lodge is plain and they don't like the exposed concrete, we disagree.  We enjoy the low-key decor and emphasis on the outdoors.  Keith and I both agree it has a great modern feel of simple luxury, but a relaxed sense that places value on the natural surroundings.
The Cliff Lodge offers a variety of amenities; fine dining, a bar, spa services, gym and fitness classes, pool and hot tubs, several areas to relax and take in the view, a coffee shop, etc. The lodge is a great choice whether you are skiing the iconic Snowbird Mountain in the winter or enjoying numerous outdoor activities in the summer!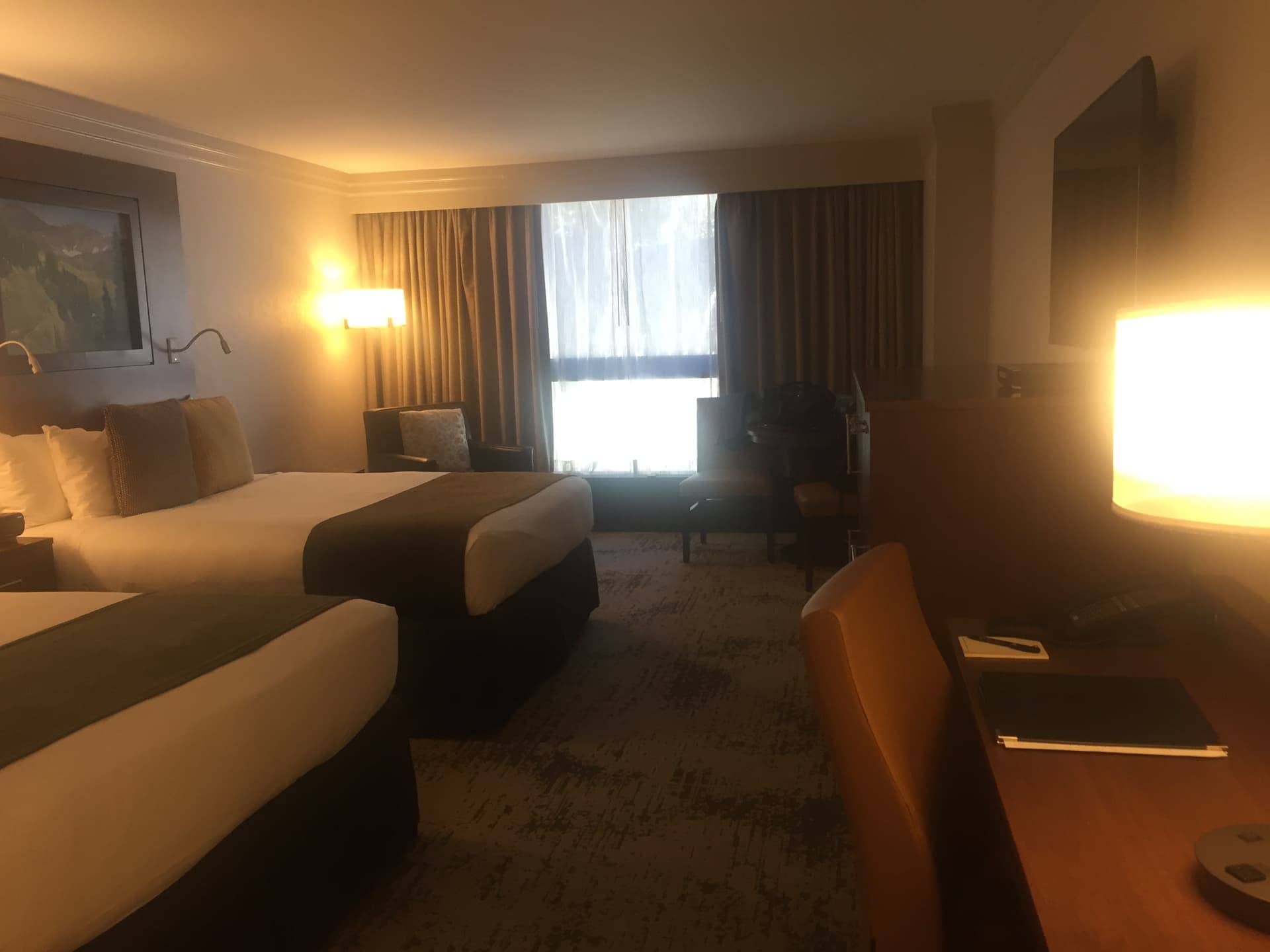 Our weekend activities
Keith and I, or at least I, anticipated being able to do everything at the lodge this weekend. That was not the case. We spent most of the day at Oktoberfest enjoying the music, food, and beer. By evening we weren't really hungry for a big dinner or felt like swimming so we ended up getting sandwiches and just exploring the hotel. We meandered around trying to familiarize ourselves with the amenities and just took time to relax. It's funny how staying at a nice hotel will do that to you!
Keith rarely sleeps in, but it's almost a guarantee at a hotel if we don't have big plans for the next day. We took total advantage of the lazy morning and then headed to The Atrium for brunch. The Atrium is on the main level and overlooks the ski area. The floor-to-ceiling three-story windows make for a great view to start the day… not to mention the delicious buffet brunch.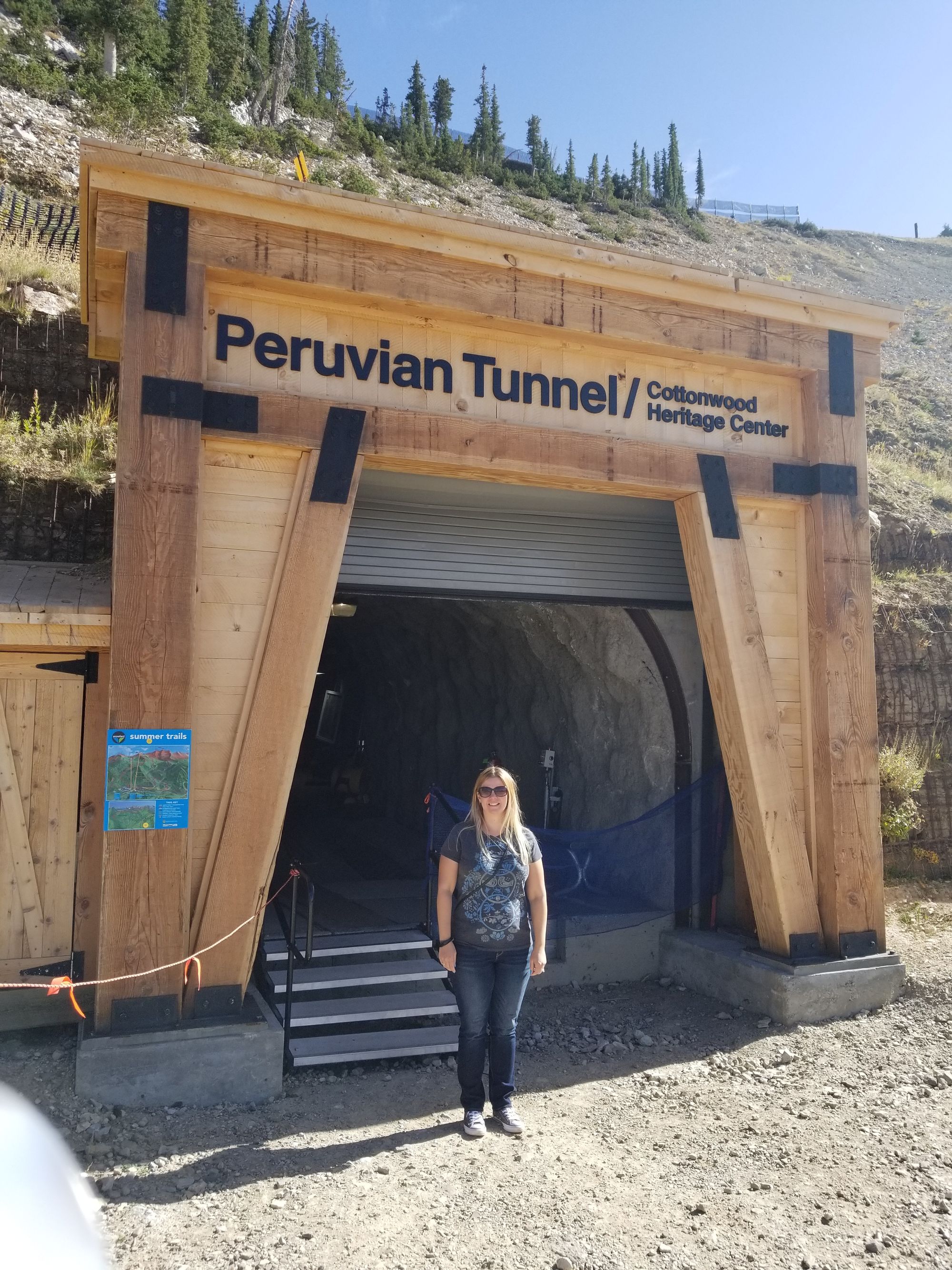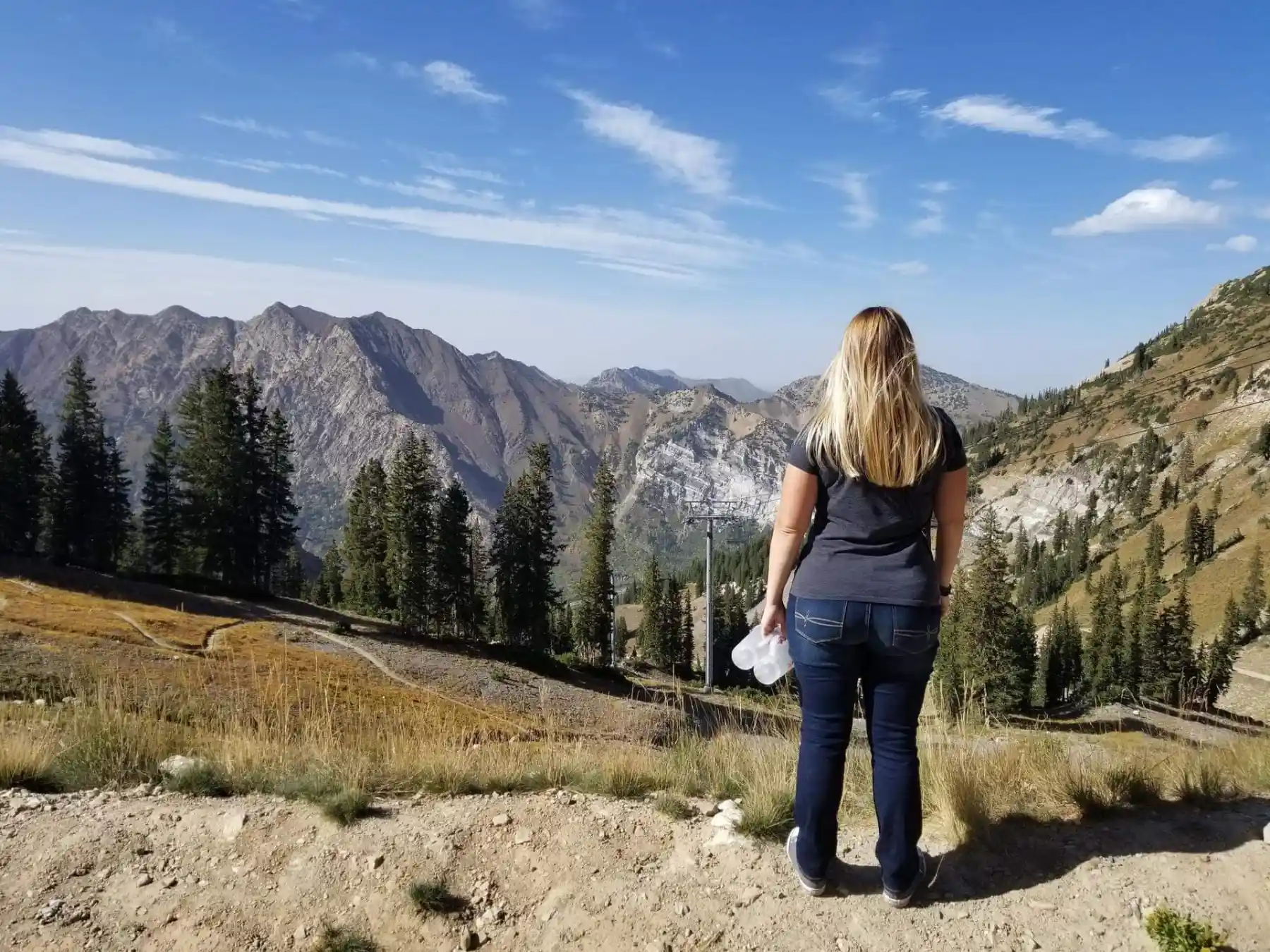 My birthday weekend
Keith and I planned to relax at the rooftop pool all day and enjoy a nice dinner at The Aerie to celebrate my birthday, which was the next day. This ended up being the perfect way to spend the day. A friend and former coworker of Keith's ended up being in Salt Lake City Sunday afternoon so we planned for Mike to meet us at Snowbird to show him around.
The Cliff Spa
We planned mainly to take advantage of The Cliff Spa on the top floor during this visit! We learned during our first visit that this area is actually not included with the stay (unless you buy a package that does include the spa). This has pros and cons. The only con is that you pay extra, but the pros are that we can go back and access the spa at any time and not have to be a guest at the lodge. This is a huge pro for me as I can totally see myself spending the day there or taking guests when they are in town. I know my mom would absolutely love it!
The spa fee includes access to the heated rooftop pool and hot tub, exercise equipment, fitness classes, sauna, steam room, locker rooms with necessities provided, relaxation area that faces the mountain, drinks, magazines, etc. You can also book typical spa services; massages, facials, etc.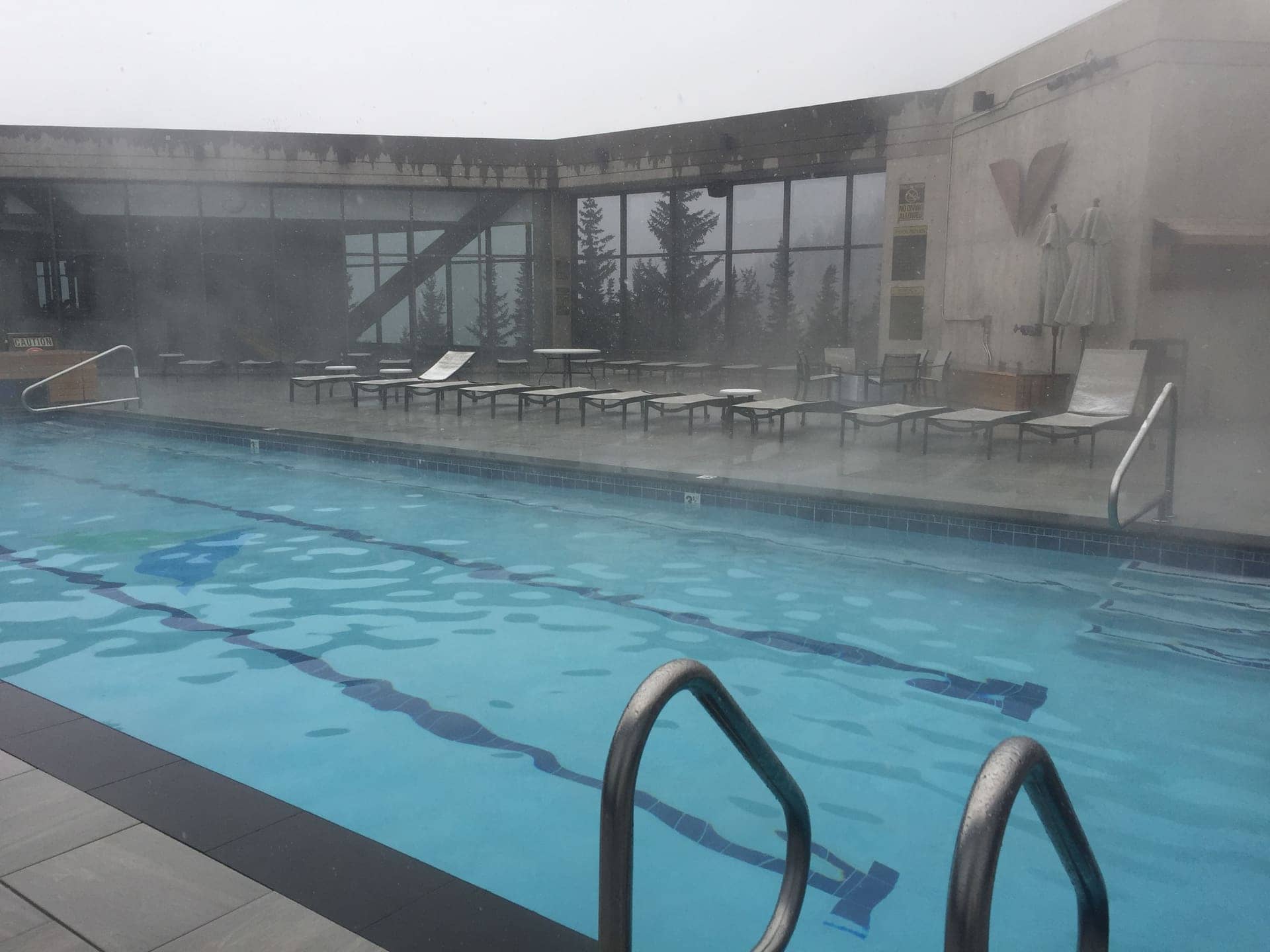 My birthday dinner
Keith and I spent the day at the spa relaxing and then enjoyed a fantastic dinner! I had mixed feelings at first about eating at The Aerie. I like to read a lot of reviews and wasn't totally sold on it. The pictures of the food looked great, but some of the reviews had negative comments regarding price and service. We aren't crazy picky about our food or unwilling to pay for quality meals. However, we do expect value for what we pay and excellent service at a restaurant similar to this.
I'm happy to report that our experience was absolutely wonderful!!! Our service was fantastic and the food was super delicious. The only downfall was that we didn't get to enjoy the view because it was already dark by dinnertime. The Aerie is located on "Cloud 10," the 10th and top floor of The Cliff Lodge. We've already said that we will definitely eat there again and will plan our reservation around the time the sun sets.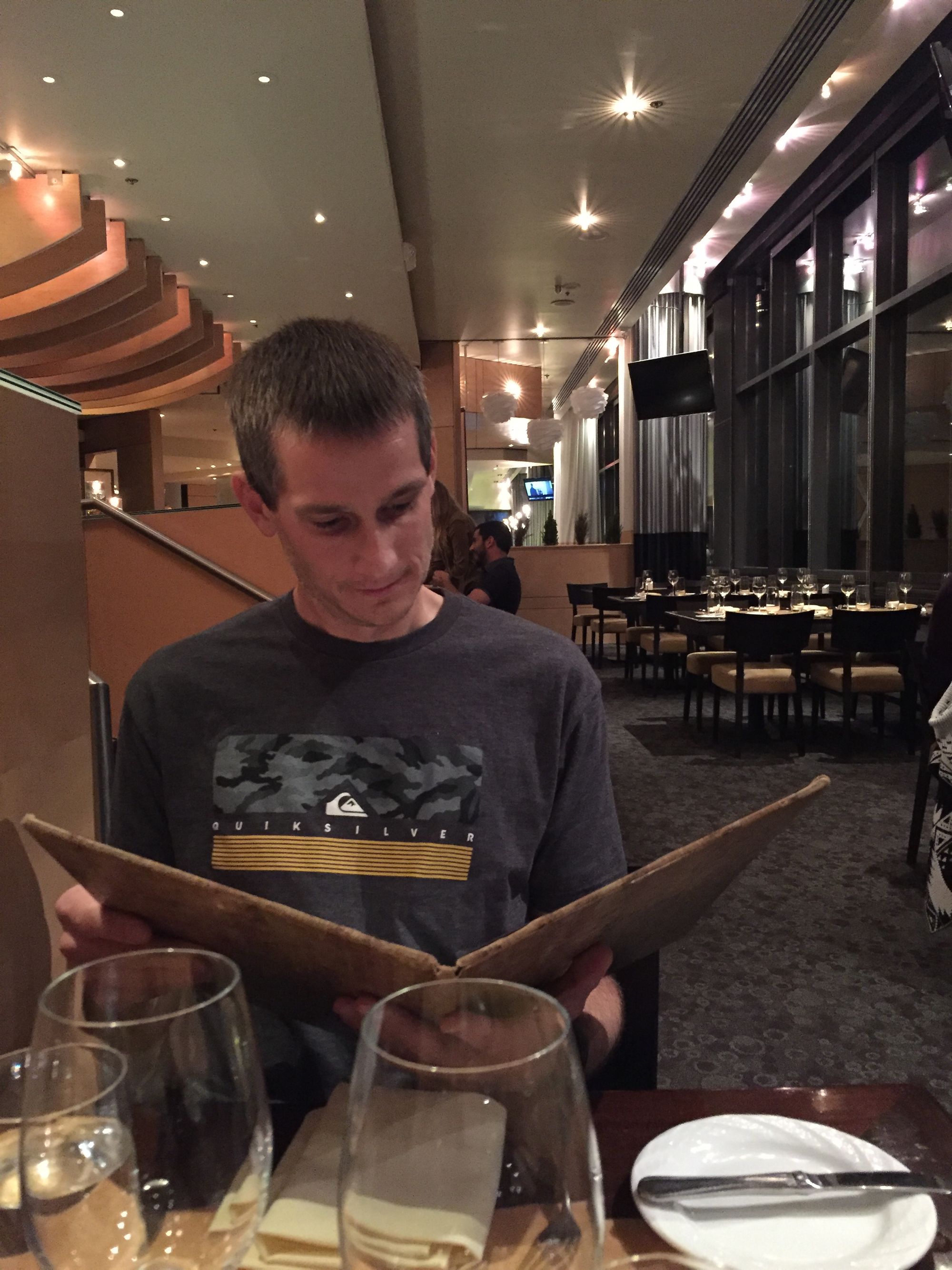 Meeting up with Keith's friend Mike
Keith and I were excited that Mike would be in Salt Lake City and able to meet up with us. We met for lunch at The Porcupine in Cottonwood Heights and had a great lunch before heading up the mountain to see Alta and Snowbird.  It was nice to catch up with Mike and give him a peak at one of our favorite areas.