Update on Keith – ACL Surgery
Written by Lindsey Huster
/
6 min read
/
Last updated 10 months ago
Keith and I had been wanting to ski Powder Mountain in Eden, UT for two years, ever since we first heard of the resort.  The ski season was looking great so we planned a weekend away in February.  With over 8,400 acres of accessible terrain, PowMow is the largest ski acreage in the United States!  We. Were. Stoked.
Ski weekend at Powder Mountain
The weekend started out great as we checked into the Snowberry Inn and got ready for our first day of skiing.  Immediately we were blown away by the unique skiing experience, little did we realize that by late afternoon we'd be in the emergency room and later he would be having ACL surgery!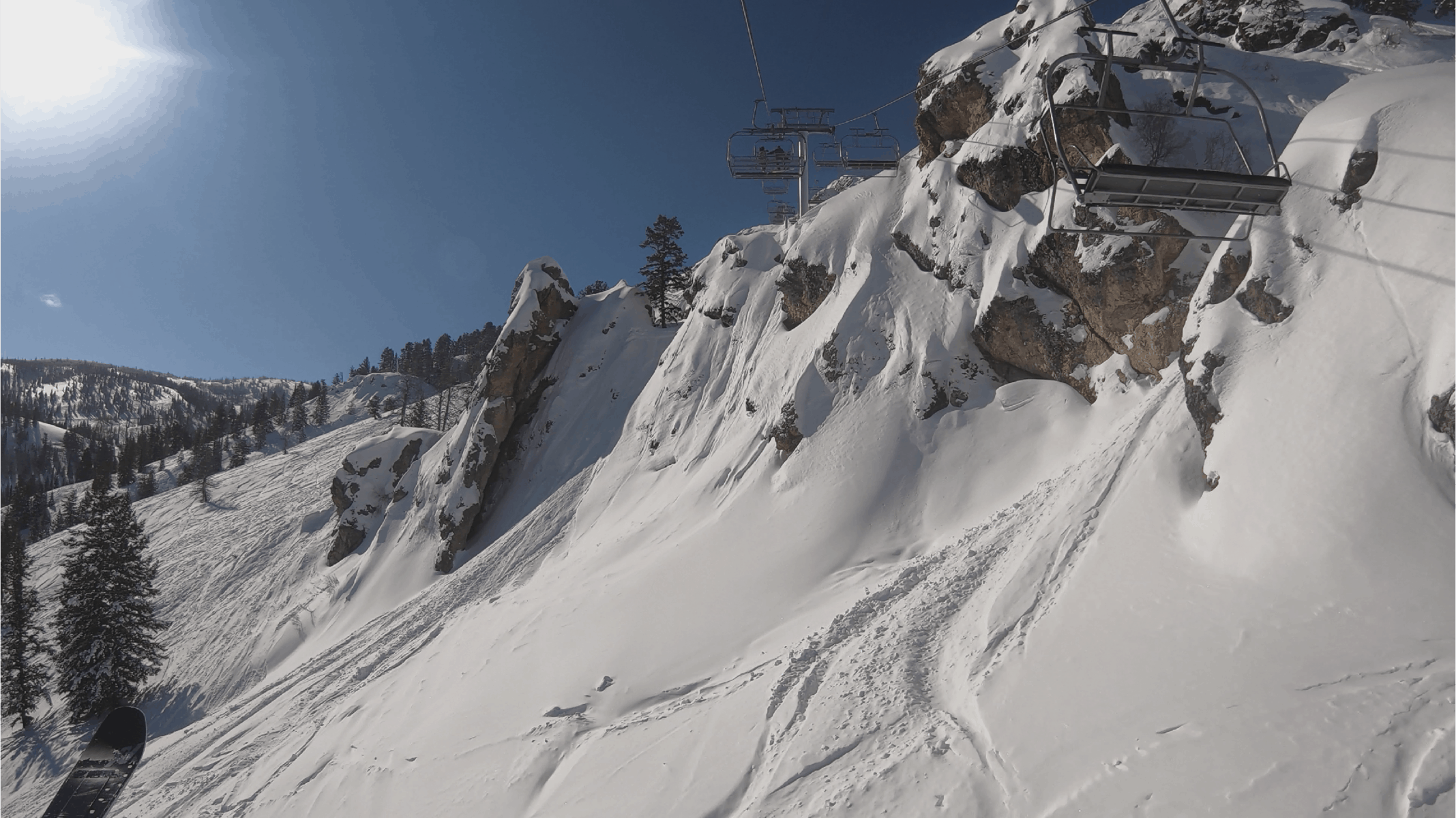 Keith's injury
The day started out perfectly with us exploring the milky-smooth groomers and high-quality Utah powder.  That all changed as we headed back onto the mountain after lunch and Keith fell.
Keith made what should have been a normal run-of-the-mill turn when all of a sudden he found himself falling to the ground. He began to slide and roll through the snow... unfortunately, his skis stuck into the snow while his body continued to roll and his bindings failed to release. The combination of these factors led to a loud "pop pop pop pop" sound originating from Keith's right knee. He immediately began to feel a severe amount of pain and knew that something was very wrong.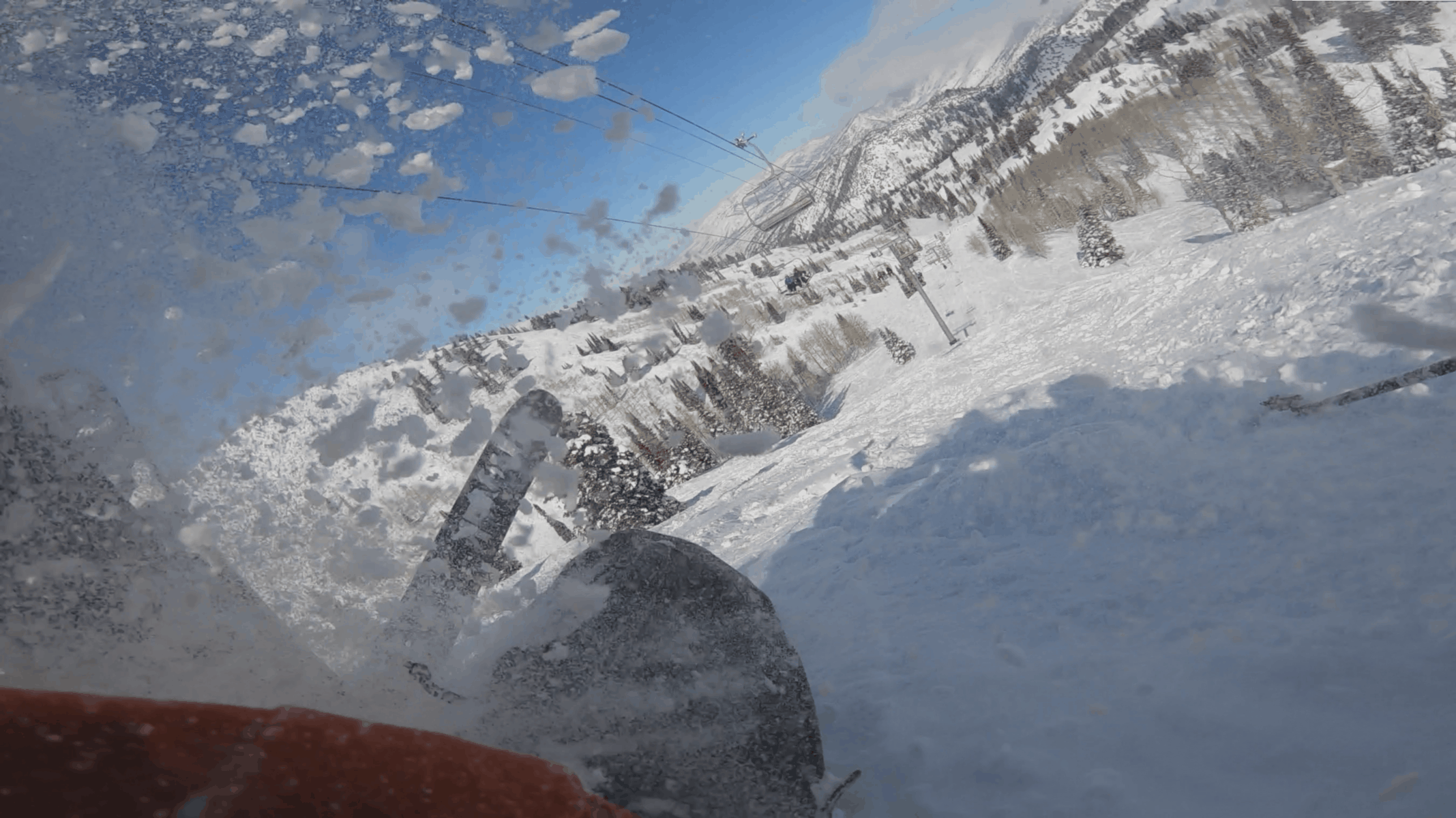 Severe knee damage
An x-ray at the local emergency room didn't reveal anything broken, but he was advised to keep off his leg over the next few days and follow up with his regular doctor. After arriving back home, Keith's knee didn't seem to be making the expected progress so he saw his sports medicine doctor and an MRI revealed a ruptured ACL and cartilage damage. He was going to need ACL surgery!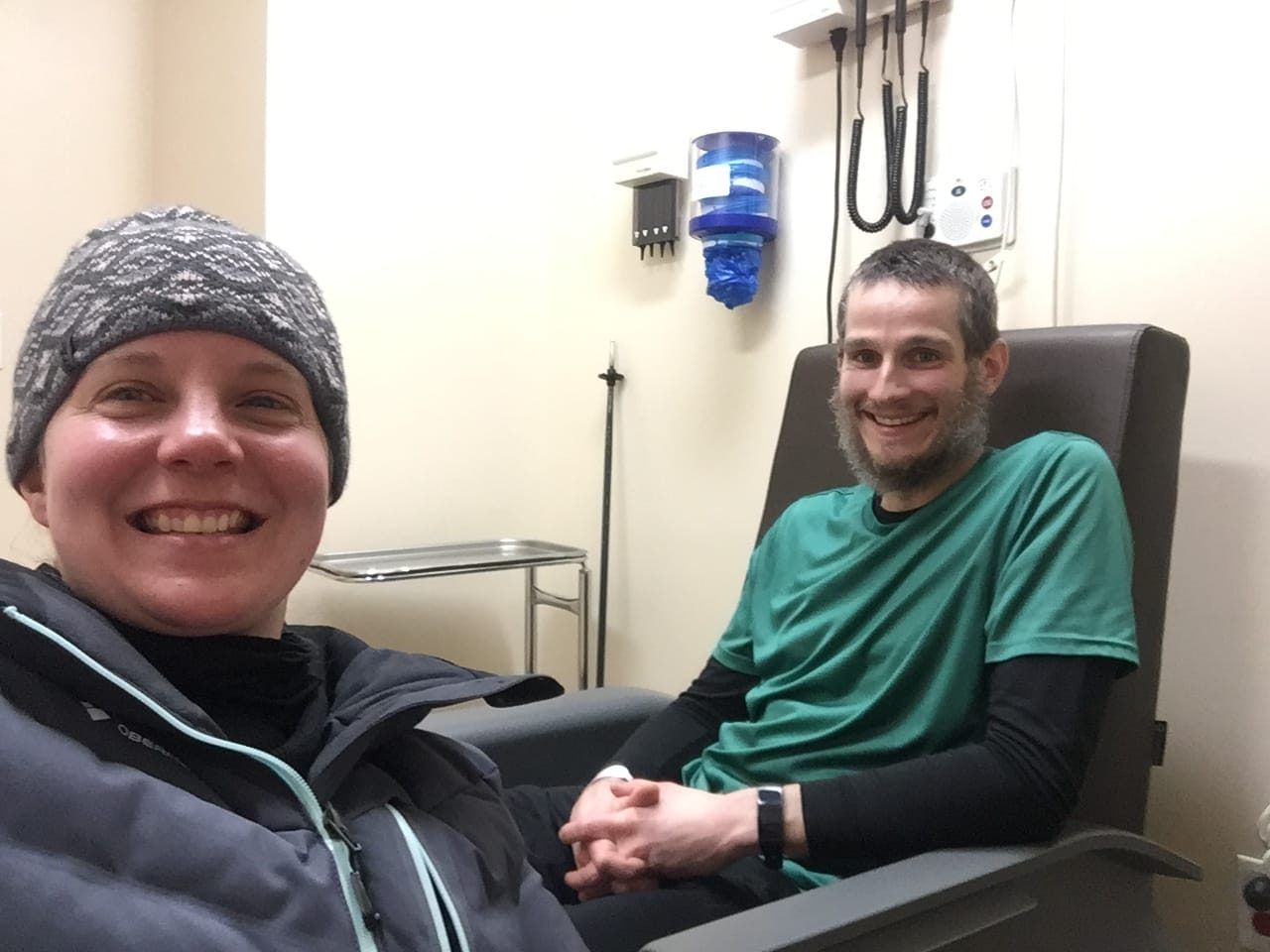 ACL replacement surgery
After SEVERAL weeks of waiting, Keith was finally able to schedule his ACL surgery and have a knee tracking issue addressed at the same time.  This was a prior injury that never really warranted surgery alone, but did cause Keith to need knee braces while hiking and skiing.
Keith's surgery was scheduled for April 26th... over 60 days after the incident!  By this time we were both so ready to get this surgery over with and move past the injury.  Keith has never had a major surgery so it was a little nerve-wracking in the hours leading up to it.
The surgery was very successful, however, there was more cartilage damage which resulted in additional work; drilling holes in his bone to release bone marrow to rebuild the cartilage.  This would mean more pain during recovery and a much longer time on crutches, 6 weeks opposed to 3 weeks.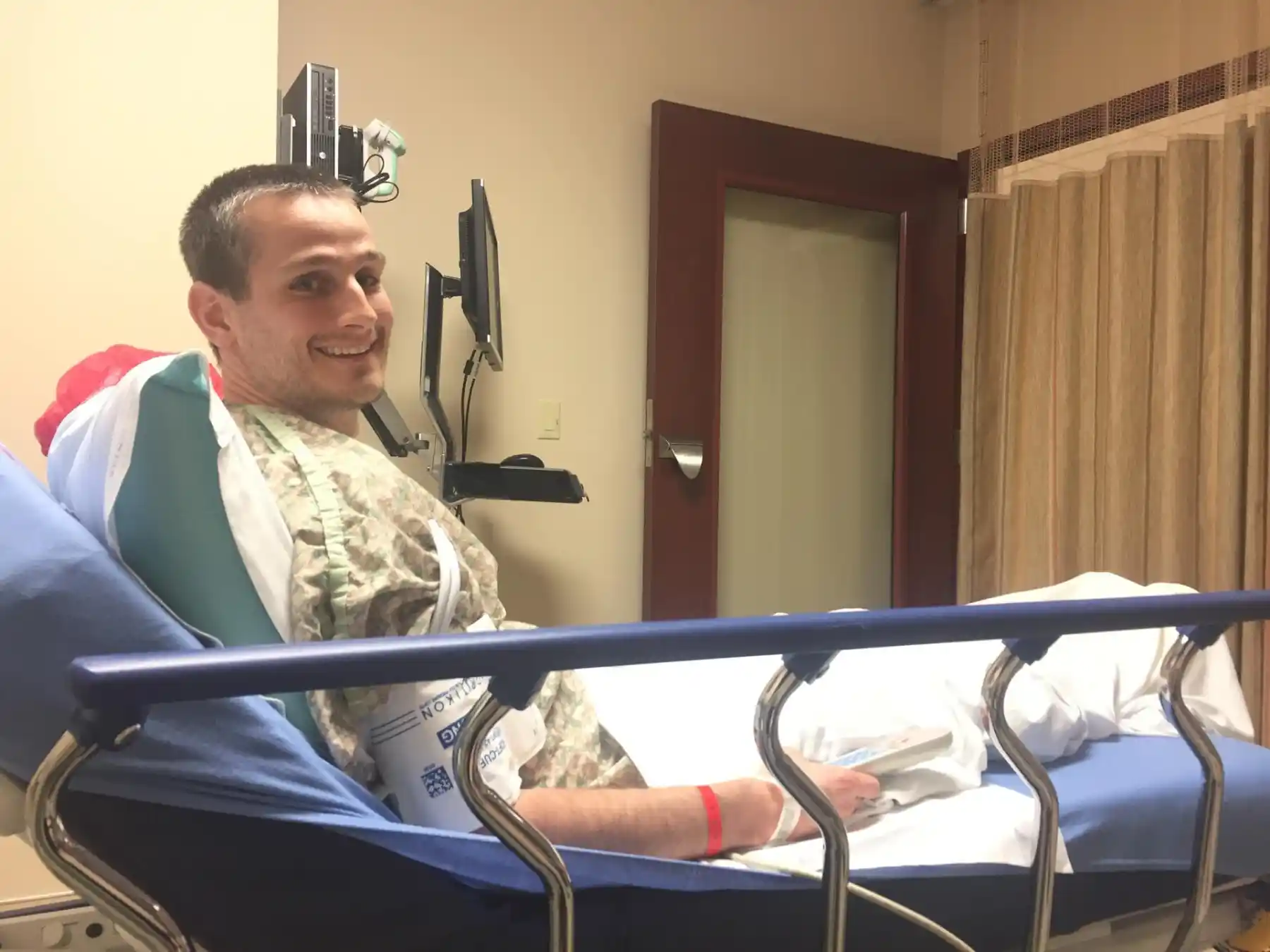 The long and painful recovery process begins
It's now been about 3.5 weeks since the surgery and Keith's recovery has come in waves. He's had good days and bad days, which is expected but can be frustrating. He's learning to listen to his body and take things slowly so as to not have setbacks.
The first days after surgery
Keith was basically stuck in bed for the first week after surgery.  He had an ice machine that circulated cold water around his knee 24 hours a day and he was only able to get up to use the restroom.
Keith's surgery was on a Friday so this gave him to the weekend to determine if he needed to take time off work.  Since he works from home, he wanted to get back to work as soon as possible.
He napped and watched TV through the weekend and was able to work from bed on Monday.  By Tuesday afternoon he was quite worn out and needed to rest immediately after work.  That first week was all sleeping, eating, working, and watching tv.  Working did help him pass the time and he really enjoys his job so it really was a win-win.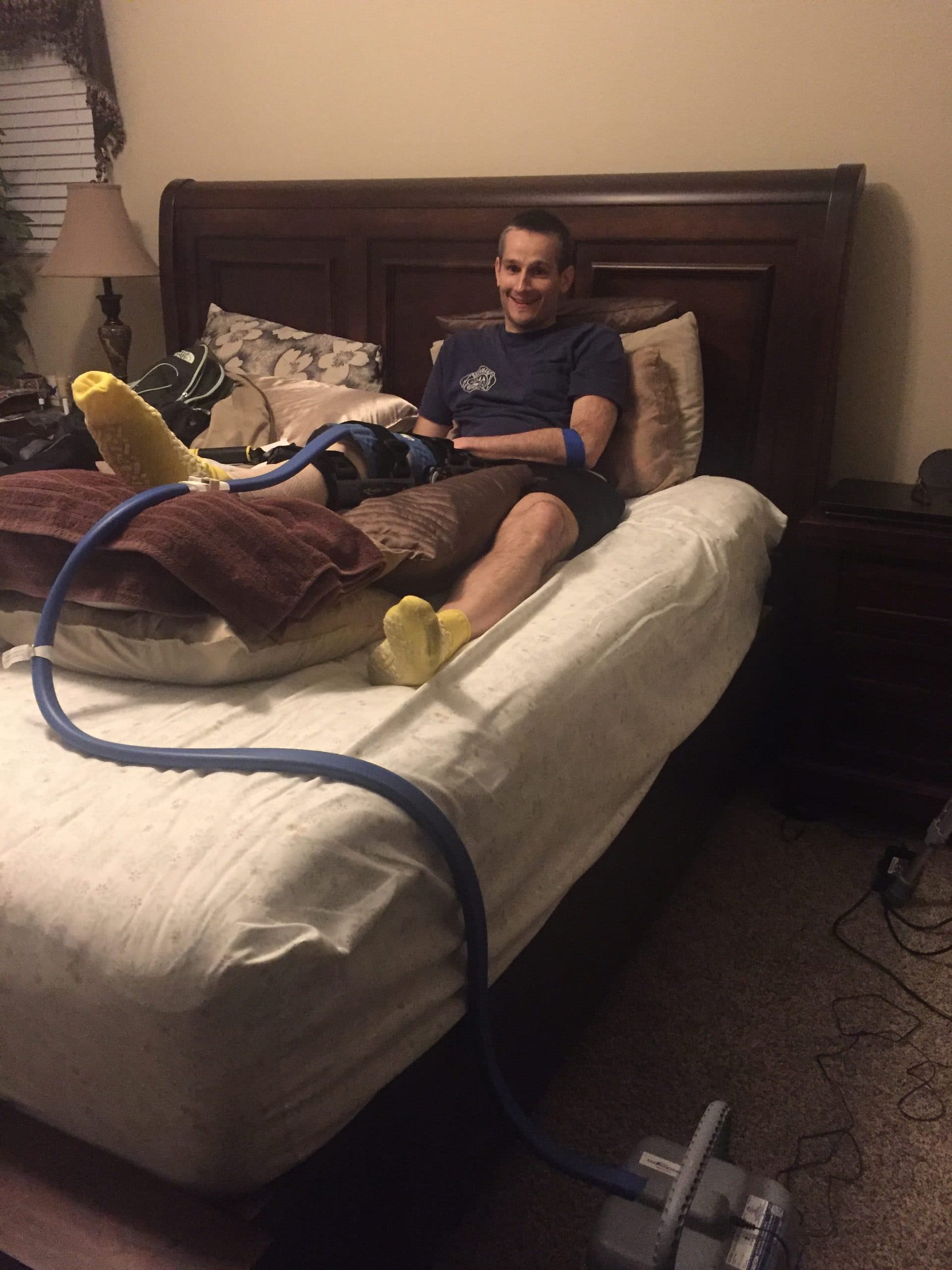 Week 1 post-surgery
One week post ACL surgery, Keith had a follow-up appointment.  The bandage was removed and everything was looking good.  He was given the okay to start physical therapy late the next week.
We took advantage of being out and had an amazing lunch at the nearby Fat Boy Phillies.  It was so nice for both of us to be out and doing "normal" things.
Keith was also able to move to the couch at this point so now we had two places to spend our time.  The days were quite long, but it also took quite a bit of time to do basic things like showering, getting dressed, etc.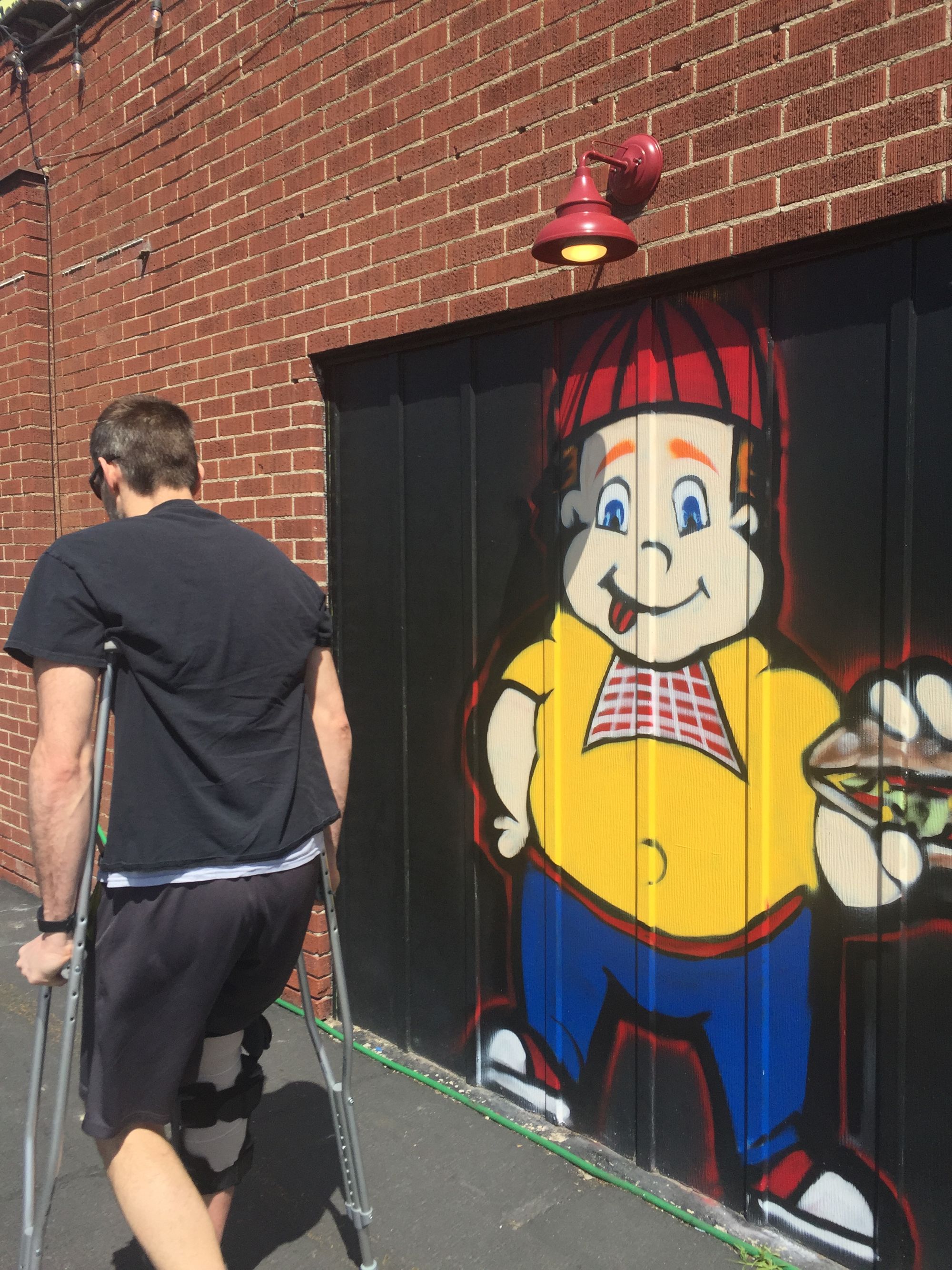 Yes... Keith must have worn the same shirt for 3 days!! 😉
Week 2 post-surgery
Keith was able to start physical therapy exactly 2 weeks post-ACL surgery.  He was ready to get this part of the recovery process started.  Since he's not allowed to bear weight until week 6, the exercises were fairly simple, but not easy to perform.
Keith's knee was still quite swollen and that made it even more difficult to do the exercises.  The physical therapist indicated he may end up needing the fluid drained so Keith went ahead and made an appointment.  We were quite surprised when the surgeon said it was normal and didn't need draining.  We left the office a little concerned, but Keith woke up the very next day and the swelling had significantly subsided!
During week 2 we were able to get out of the house a little more.  There isn't much that we can do besides go out to eat.  The weather was warm and sunny so we took advantage and planned outdoor dinners with friends.  This was a nice change of location and a chance for Keith to get some fresh air.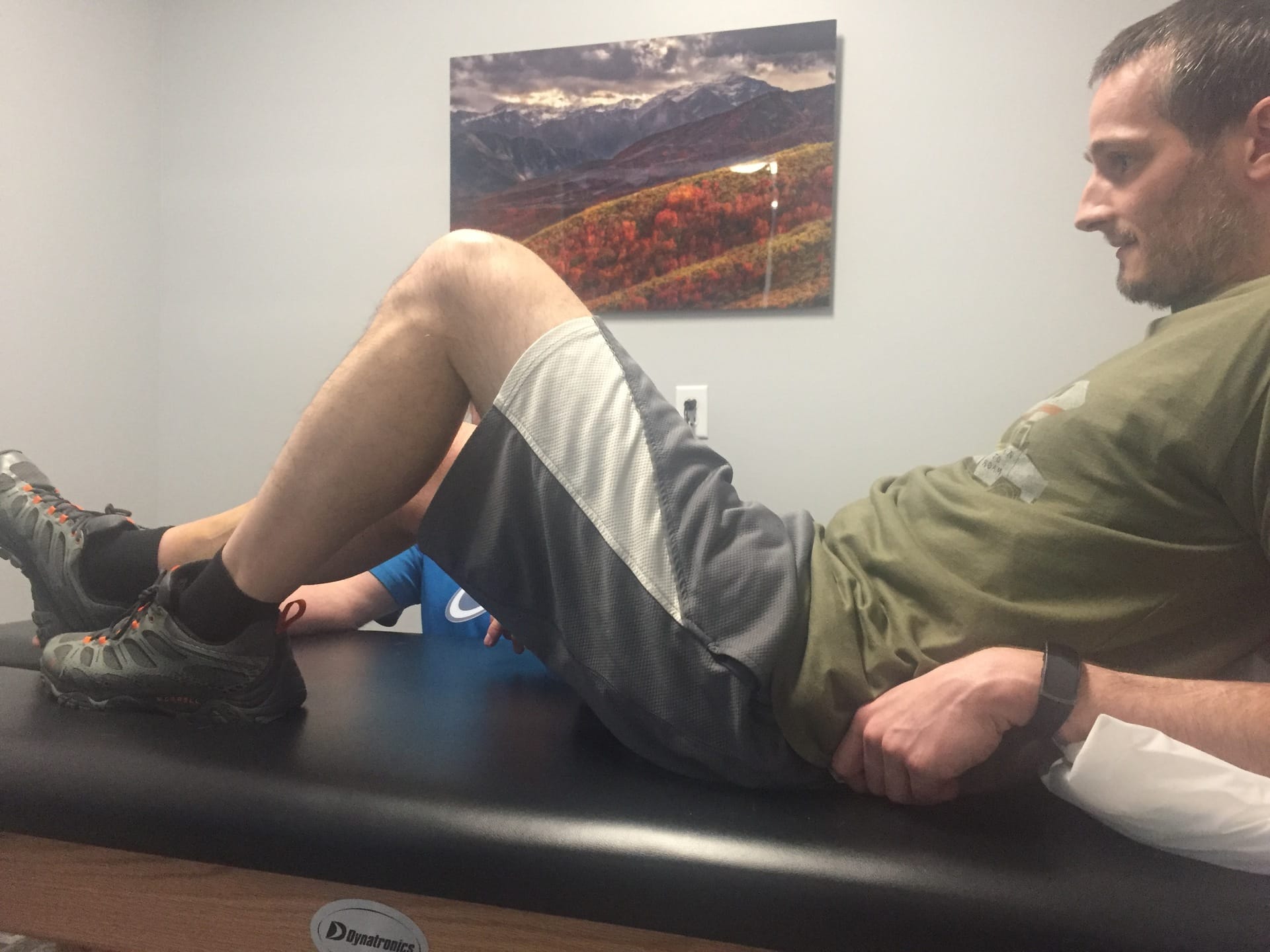 We will be posting more updates on social media
Be sure to subscribe to our YouTube Channel for videos that follow Keith's surgery, recovery, and rehab.  I've also got a couple more ski videos coming out and will hopefully get back into hiking soon.
Also, follow us on Instagram for more up-to-date pictures and stories!