Weekly Newsletter: July 3rd-9th, 2023
Written by Keith Huster
/
6 min read
/
Last updated 3 months ago
This week, we experienced two new incredible activities; a rooftop tram ride at Snowbird and sailing on Utah Lake! 🚠 ⛵️ It's hard to believe that it is July already. The summer feels like it has been flying by. Happy Fourth of July!!! 🎆 🥳
Check out our new posts and videos 🆕 🎥 📝

Rooftop tram ride at Snowbird 🏔️🚠
We celebrated the Fourth of July in a unique way this year. We took a rooftop tram ride to the top of Hidden Peak at Snowbird! Snowbird recently installed rooftop balconies on their two tram cars and this seemed like the perfect opportunity to check it out. We both thought this was just a gimmick to bring in more tourists. However, we were amazed by the views and the overall experience. If you ever make it out to Snowbird, you don't want to miss out on this unique experience.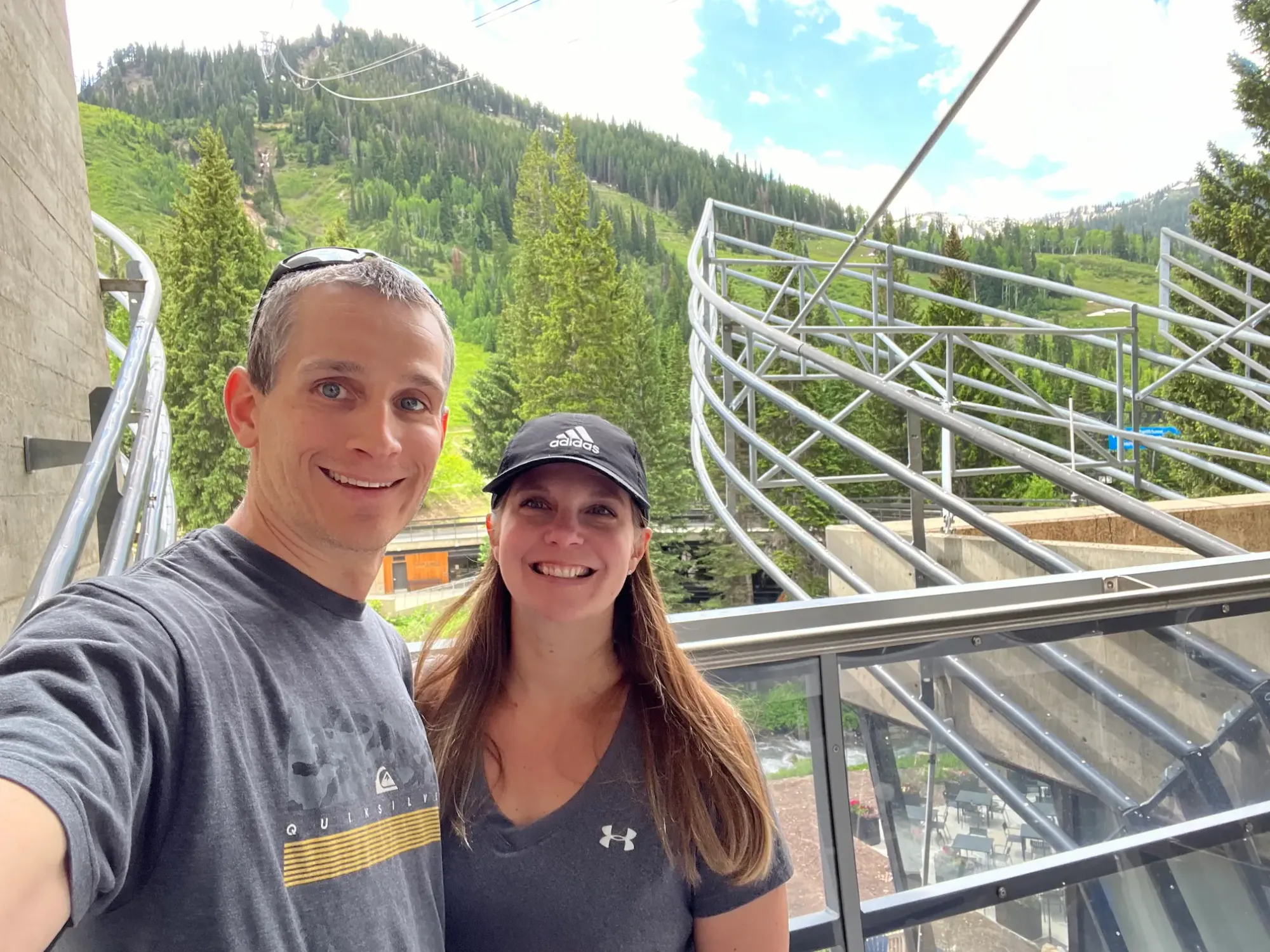 Mountain biking at Valley Vista Trail System 🚵‍♀️ 🚵‍♂️
We headed out to the local Valley Vista Trail System to ride some familiar trails. This is the trail system where Keith learned to mountain bike a few years ago. These trails are perfect for beginners and fun enough for intermediate riders. The trails are long enough to get you used to climbing and descending which are two critical skills to the sport. However, they aren't overly difficult in either direction.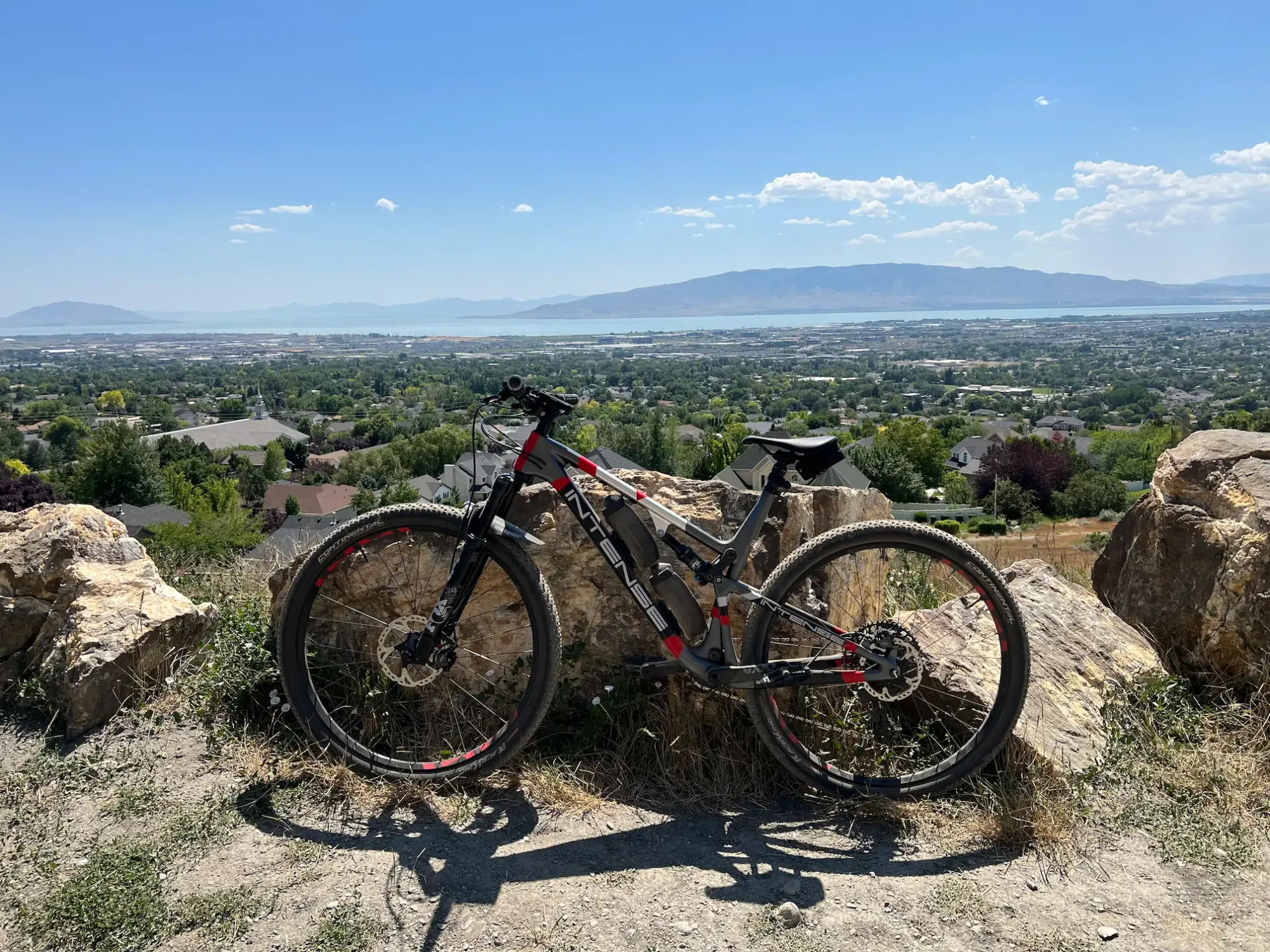 After a fun couple of hours of riding, we stopped by the Grove Creek Canyon trailhead to view the massive flag flying across the canyon. This flag is put up each year by the Follow the Flag Foundation. It is so big that each star is nearly 5 ft across. The entire flag is over 1/4 acre in area and weighs 400 pounds! It takes a small army of dedicated volunteers to carry it up the mountain.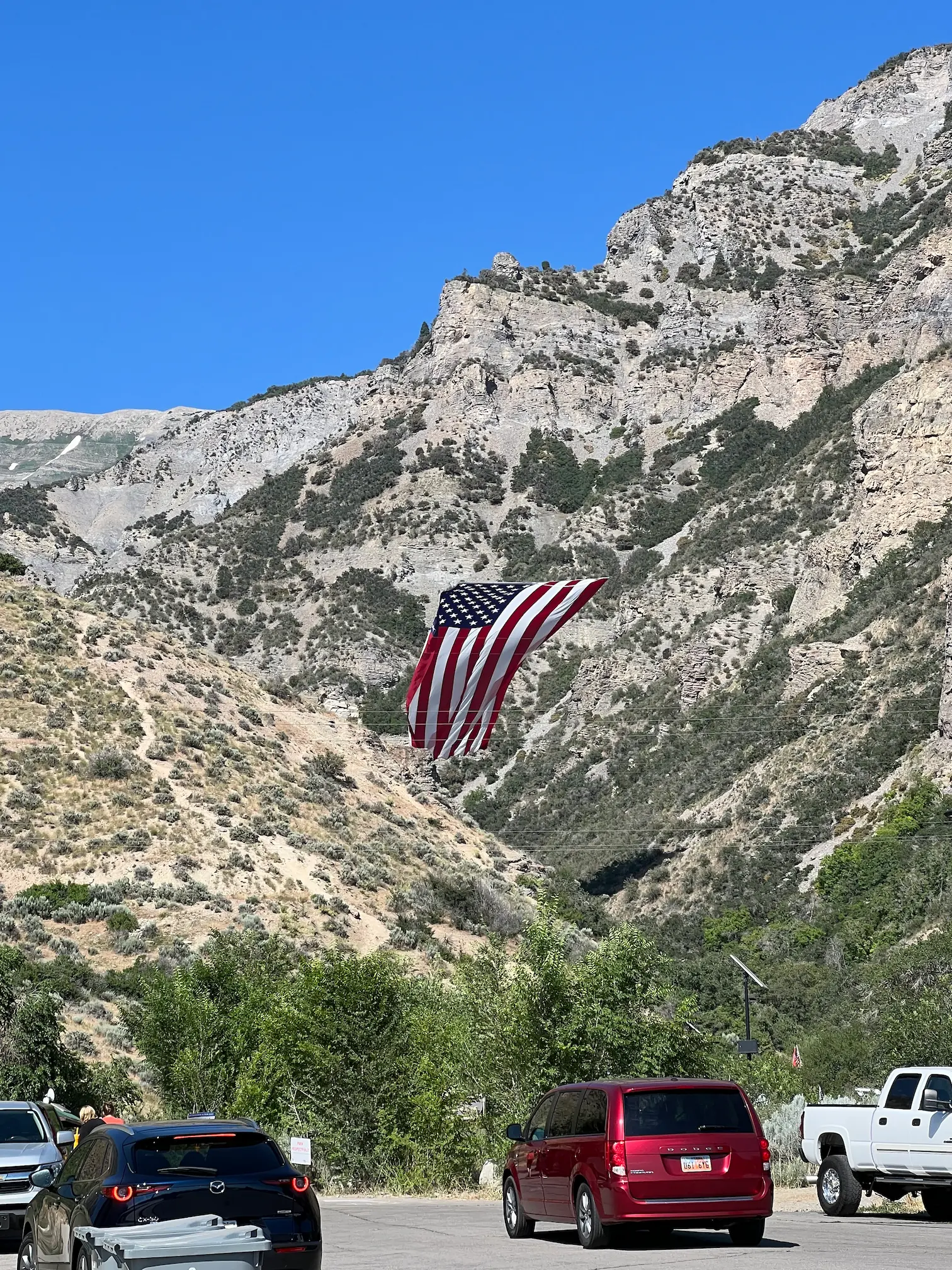 A sailing lesson with Sunfish Sailing on Utah Lake ⛵️ 🌤️
For those that don't know, Keith has talked about wanting to sail for years now. However, the logistics of sailing an actual sailboat always seemed rather daunting so we never acted on this idea. That is, until now... we are finally actual sailors! Well, sort of... 😅 We took a beginner sailing lesson with Sunfish Sailing at Utah Lake State Park. The sailboats were very small and super easy to operate which made for the perfect beginner sailing experience. This was such a fun way to spend a few hours out on the water.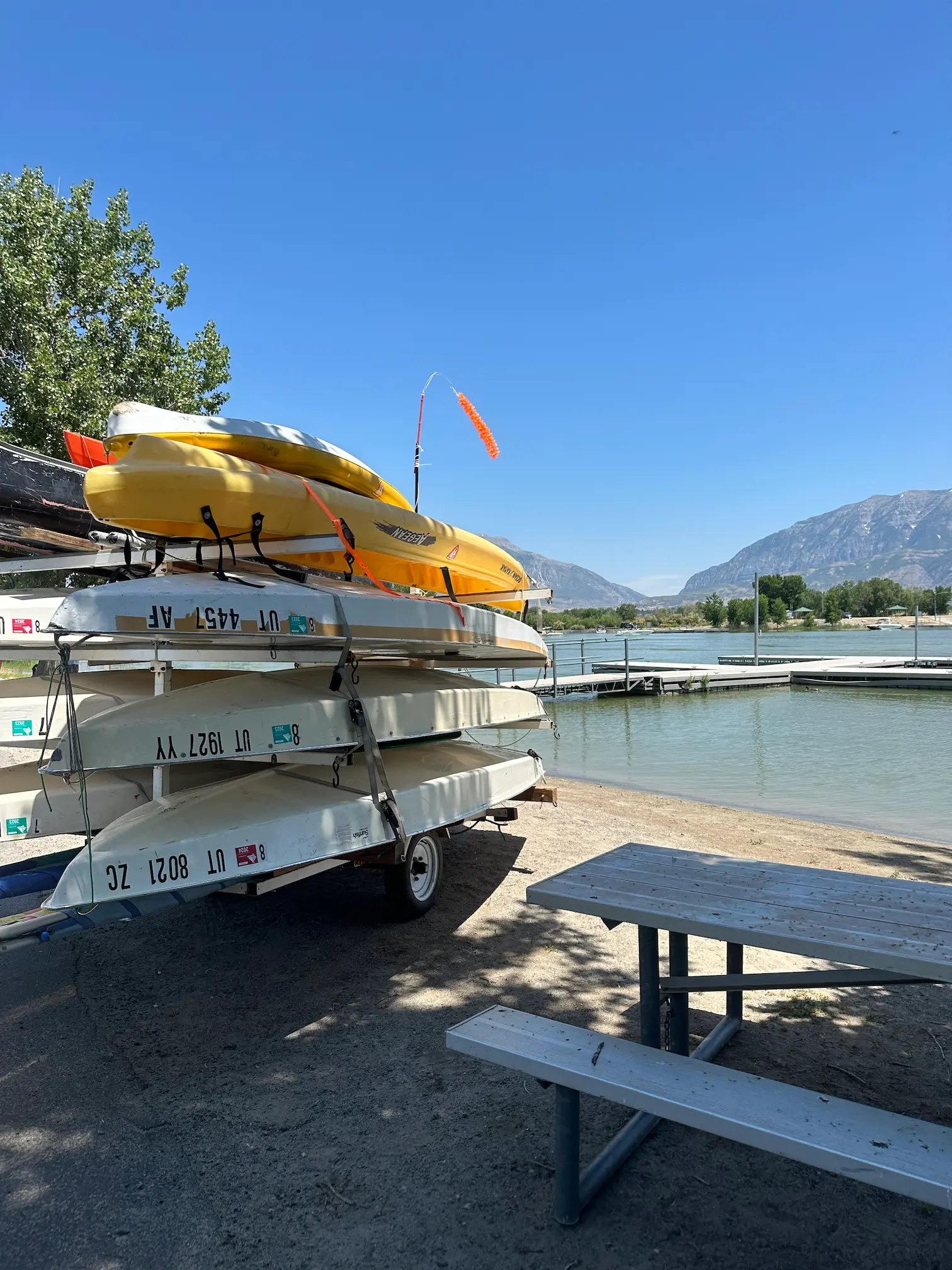 Keith attempted to ride a big loop on The Original Pony Express Route ️🚵‍♂️ 🥵
Keith, being 🤪 as he is, decided it would be a good idea to attempt an 86-mile bike ride through the desert during a heat wave. He started very early in the morning, waking at 4:30 AM, to attempt to beat the heat. However, he had several major setbacks during the ride which pushed his ride time well into the afternoon. He had planned to resupply water and food at a local convenience store along his route. Unfortunately, that store was closed due to the owners being on vacation. Also, he encountered several locked gates and fences that blocked his planned route. This led to quite a few miles of route finding and bushwhacking through the desert.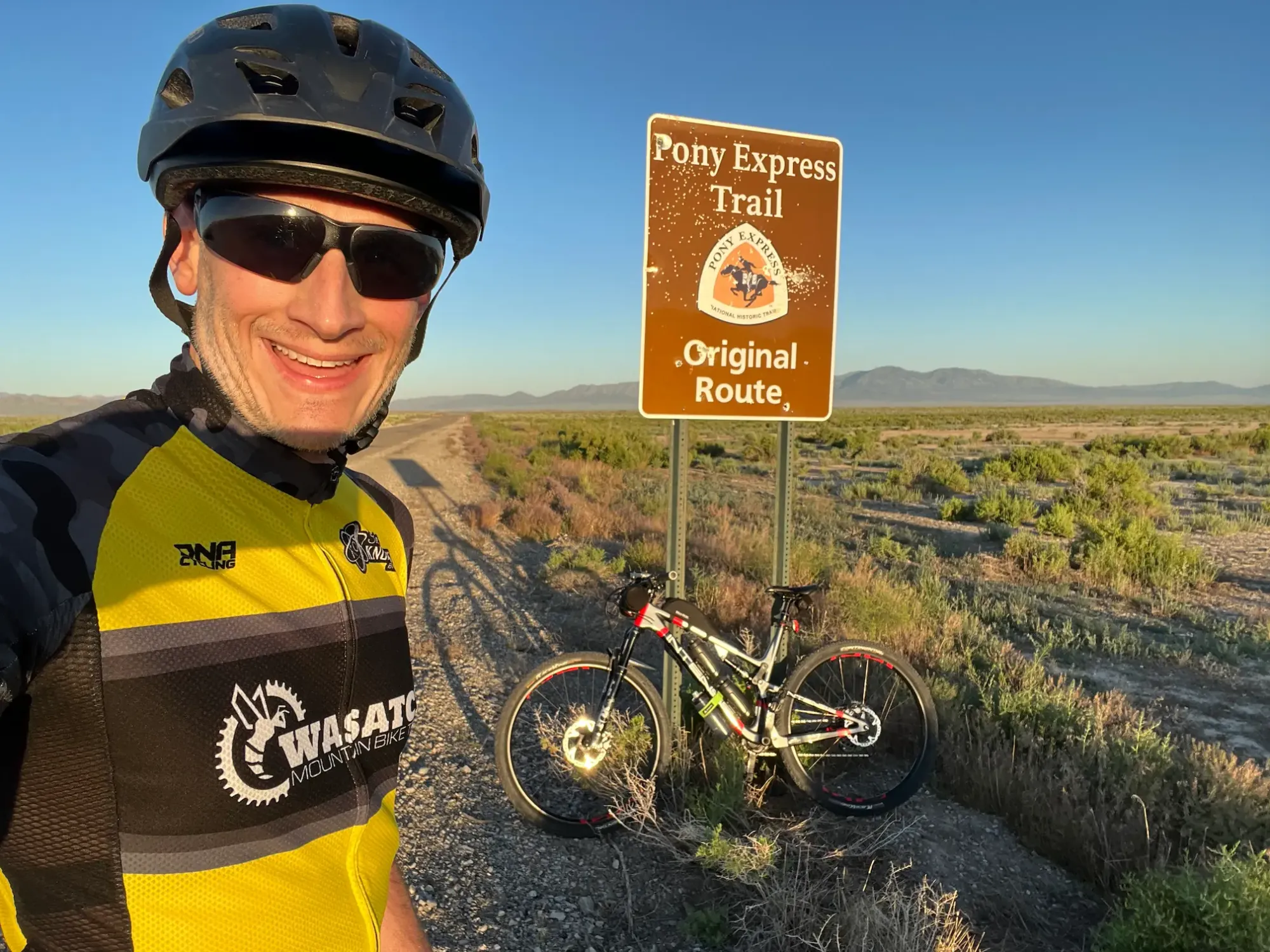 Eventually, Keith had to play it safe and call Lindsey to pick him up along his route. The temperatures were getting too hot and there was no place to obtain any water for almost twenty miles. Keith was still feeling good and riding decently but it was becoming an unsafe situation that could quickly spiral if he started to overheat. Overall, he still completed 67 miles and nearly 4500 ft of climbing before meeting up with Lindsey.
🦺
In case you were worried about Keith, please know that he always takes our
Garmin InReach Mini
satellite communicator with him. This way he can easily communicate with Lindsey even when he doesn't have cell service.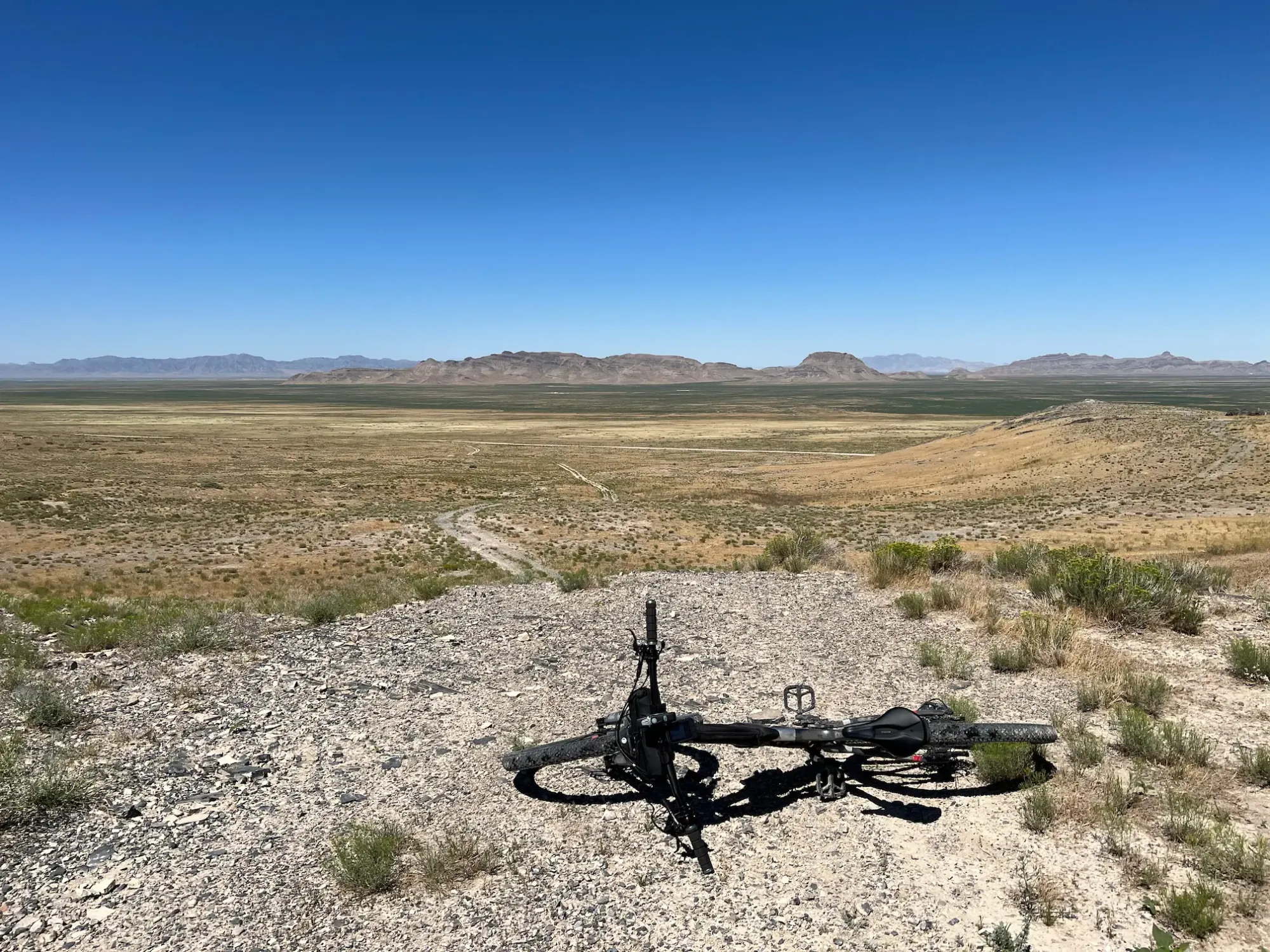 Upcoming posts and videos 👷‍ 👷‍♀️️
We have a few busy weeks coming up so we will be taking a little break from our weekly website updates. We will be back soon though with all sorts of fun adventures to share with you!
We hope that you are enjoying our newsletters. Do you have any big plans for the summer? Let us know in the comments section below.👇 💬