Weekly Newsletter: October 9th-15th, 2023
Written by Keith Huster
/
5 min read
/
Last updated a month ago
The 2023 annular solar eclipse passed through Utah this year! ☀️ 😎 We were so excited to witness this incredible celestial event.
Check out our new posts and videos 🆕 🎥 📝

Installing and testing aero bars on Keith's bike 🚴 💨
Keith has been debating, for a few weeks now, whether or not to install aero bars on his bike. He knows that they can help provide additional body/hand positions to increase aerodynamics as well as comfort. However, they also add weight, another failure point, etc. Keith decided to go for it and install a set of Profile Design aero bars after chatting with several riders who had previously completed the Tour Divide.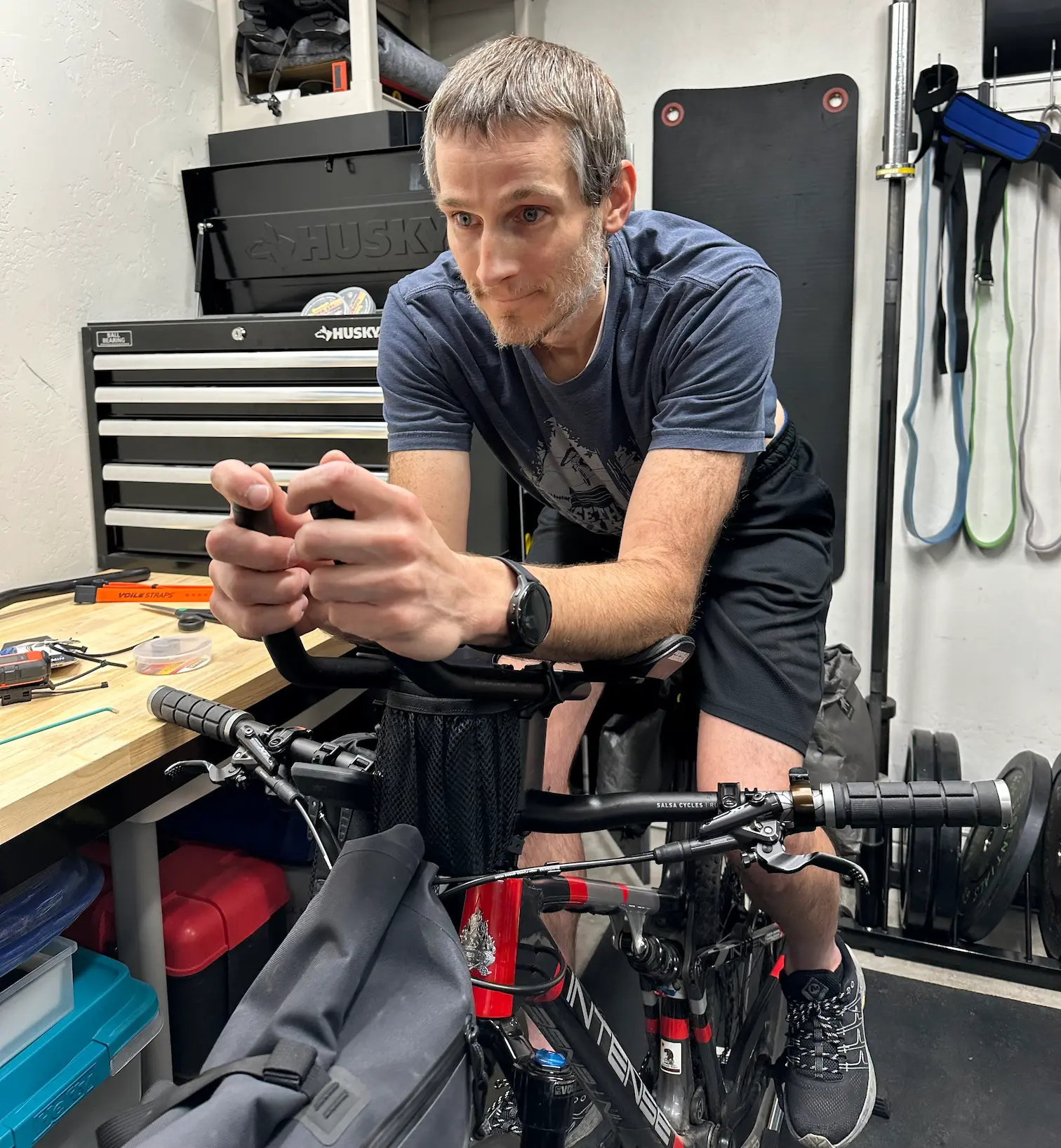 After the initial installation and fitment process, we went for a short test ride along Utah Lake. Keith was surprised at how easy it was to ride in the aero bars. Of course, this was in a very controlled scenario. He will need to spend lots of time building up his back/arm muscles and mental awareness to make riding in the aero position second nature.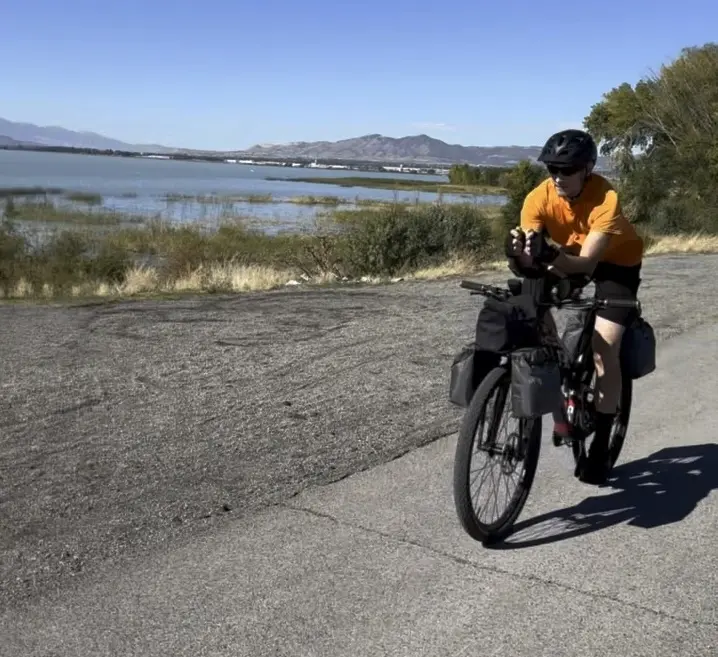 Keith is training hard on Zwift 🥵 🚲
Keith has started implementing a training plan to improve his overall pedaling power on the bike. Power is one of the most important metrics for cyclists. He will need to increase his base power numbers in order to handle the massively long mountain climbs that he will face along the Tour Divide route. Keith has been utilizing the new Climb Portal feature on Zwift to simulate road climbs. These climbs are short but intense and give Keith the perfect scenario for pushing himself to the redline in order to build up his leg muscles and aerobic stamina.
During one of these training sessions, Keith achieved his first Zwift KOM (King of the Mountain). 👑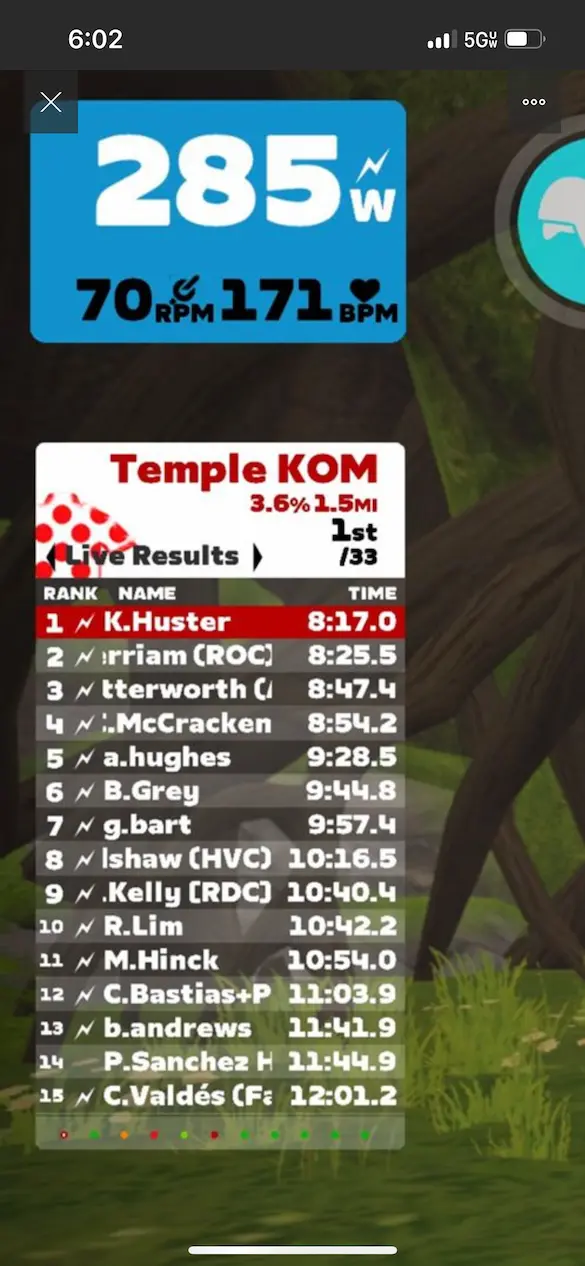 You can follow Keith on Strava if you would like to keep up with Keith's training and adventure rides.
Viewing the annular solar eclipse! ☀️ 😎
This year, the annular solar eclipse passed through Utah and we weren't going to miss it (again). Yeah, we tried to view the Eclipse a couple of years ago and it didn't go so well. 🤣 Anyway, this year was a treat! The skies remained clear and we had the correct eclipse viewing glasses. It was so amazing to witness this celestial event firsthand. We weren't quite within the totality band so we had to watch some of the event on TV.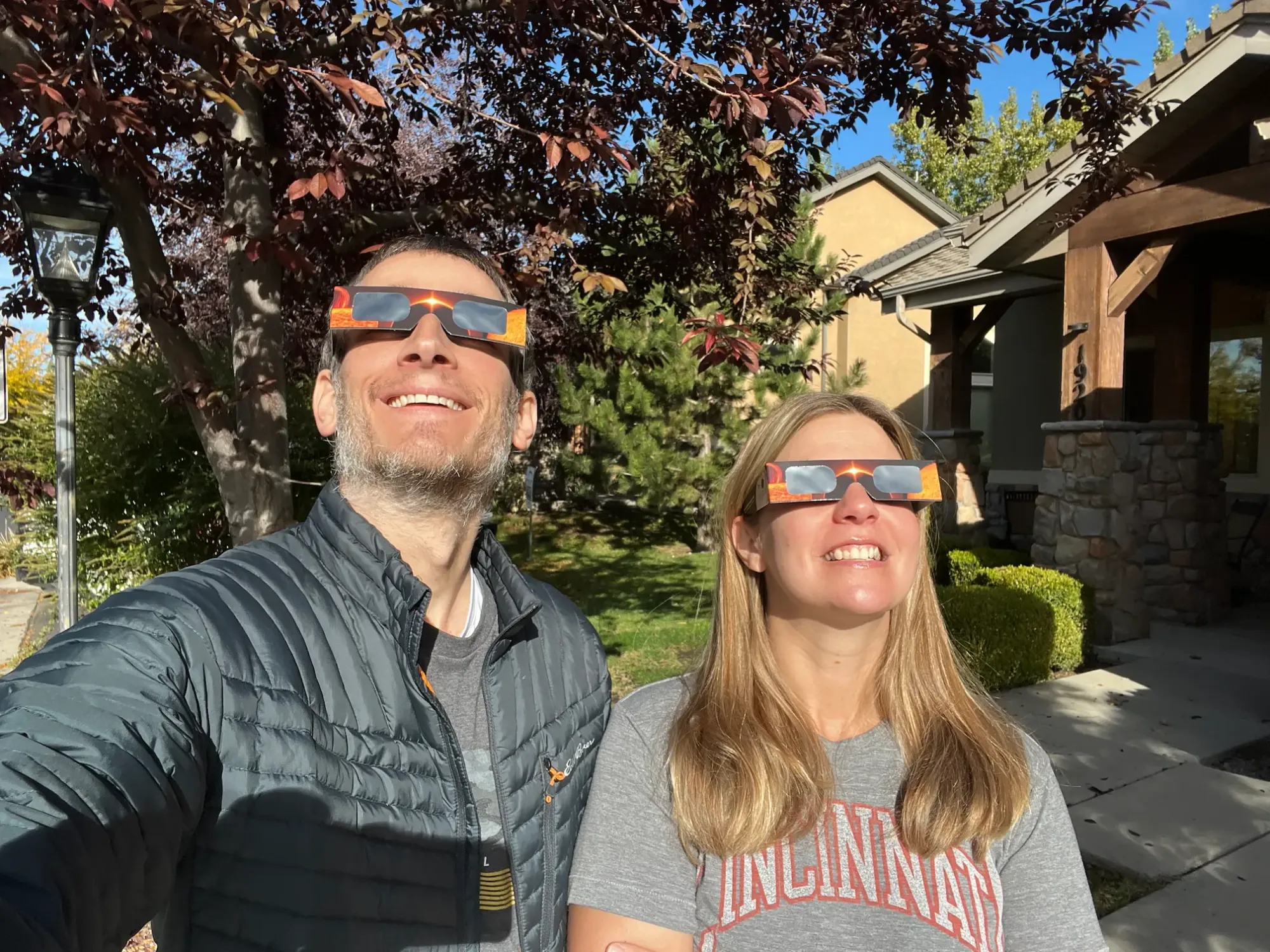 Keith went on another huge training ride 🚴‍♂️ 🚧
Keith has been reserving Sundays as his "big ride" days. This week, he planned to ride nearly 100 miles around a local paved loop. However, he unfortunately got a tire puncture and found out that he had no remaining sealant in his tubeless tires. 🤦‍♂️ He was able to temporarily plug the puncture and make his way back home. This first effort logged just over 40 miles with 900 feet of elevation gain.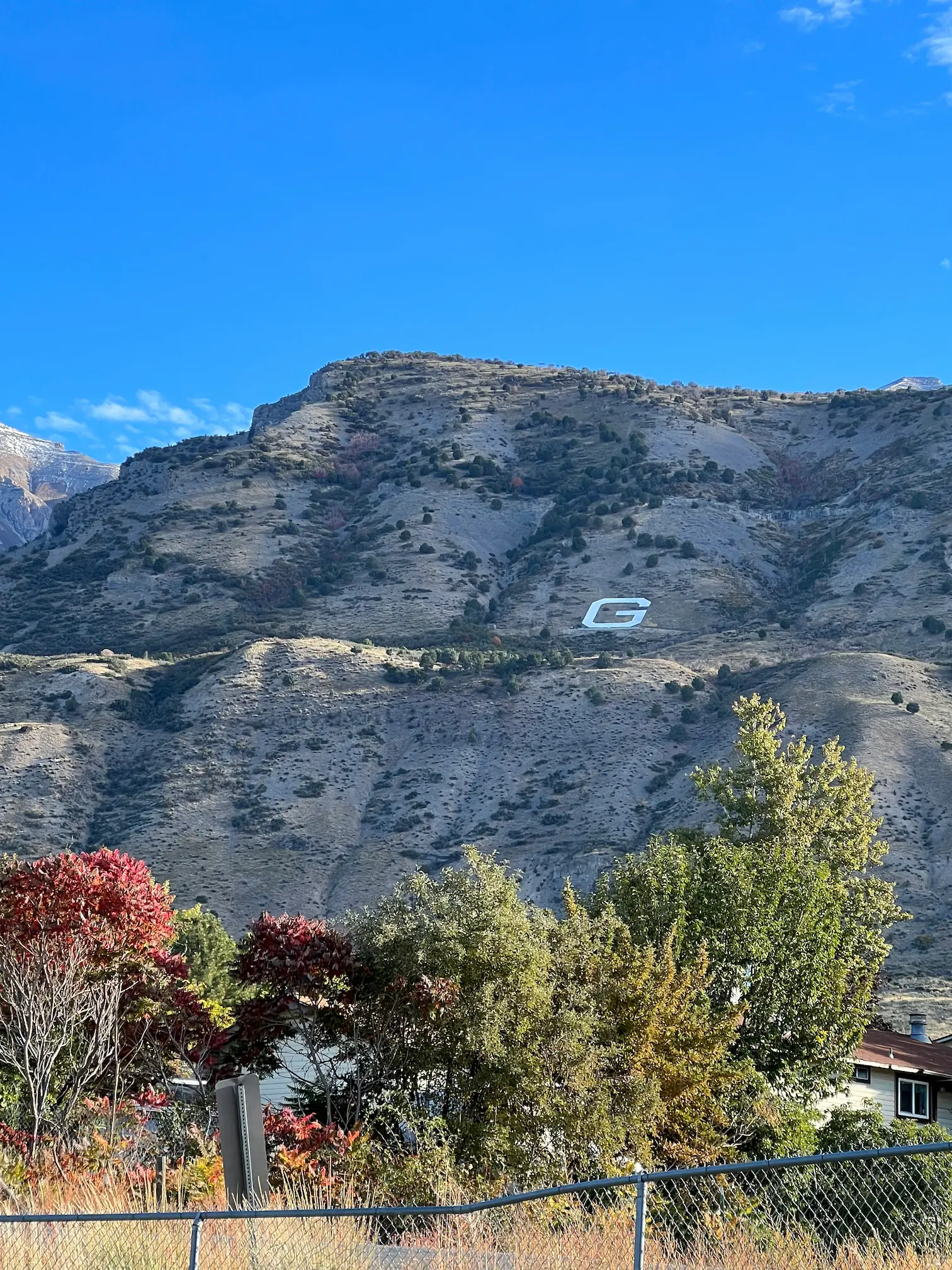 Keith then ate a quick lunch, refilled his tires with sealant, plugged the puncture fully, and then made his way back out for another ride. This time, he headed up Provo Canyon and logged an additional 48 miles with over 1,500 feet of climbing. This gave him a grand total of 88 miles with nearly 2,500 ft of elevation gain! 😅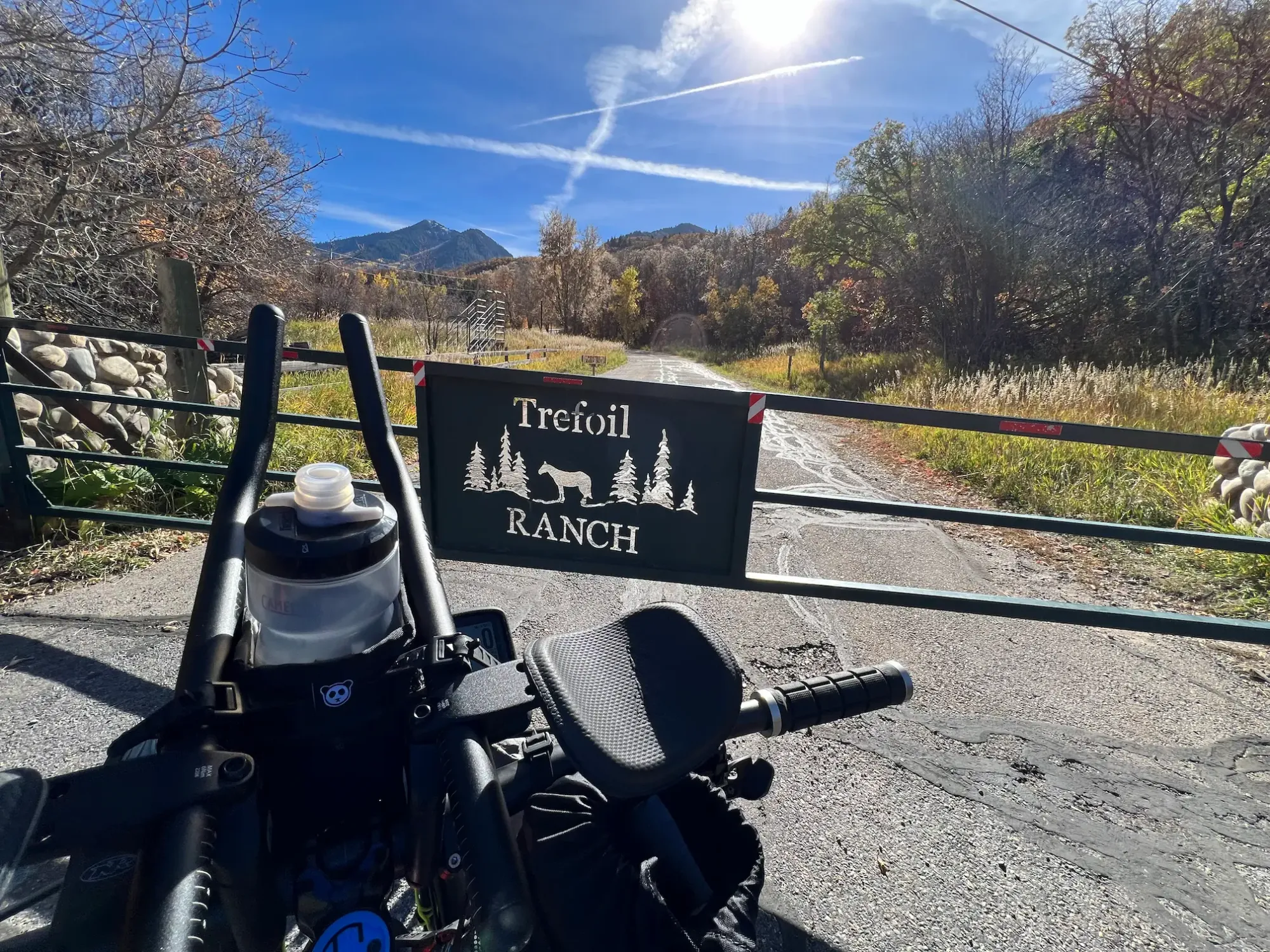 Upcoming posts and videos 👷‍ 👷‍♀️️
We are putting together a plan to start laying out the posts for our trip to Oregon. Keith is also working to put together more posts about his Tour Divide plans. Be sure to subscribe to our blog so that you don't miss out.
We hope that you are enjoying our newsletters. Summer has come to a close. Do you have any big plans for the fall? Let us know in the comments section below.👇 💬