Wendover: Northwest Utah Road Trip Day 2
Written by Lindsey Huster
/
7 min read
/
Last updated 10 months ago
Keith and I planned a road trip to check off some attractions we had been wanting to see. It was the perfect time for a little weekend away since Keith was starting a new job soon. We had already done some much on the first day! If you missed it, check out the previous post: Transcontinental Railroad: Northwest Utah Road Trip Day 1
We got a flat tire!
Keith and I were looking forward to getting the second day started.  That was until we walked out to the jeep to find a completely flat tire!  Thus, we added the local repair shop to the list of places to visit. We have a full-size spare on the jeep so we were able to drop off the damaged tire at one of the only shops in the area. By now, it was nearly lunchtime so we grabbed a quick bite and tried to get back on track for the day.
I thought for sure we had been the victim of a railroad spike since we were warned that flat tires are very common on the railroad byway. After getting the tire repaired, we found out that the cause was due to a very small, polished rock that punctured our new tire. 🙁 We learned that spikes can be found on the railway, and in fact, we had found one, however, most of the flats are due to these very sharp rocks.  We were thankful it happened in the town where it was much easier to change the tire than if it had gone flat while driving.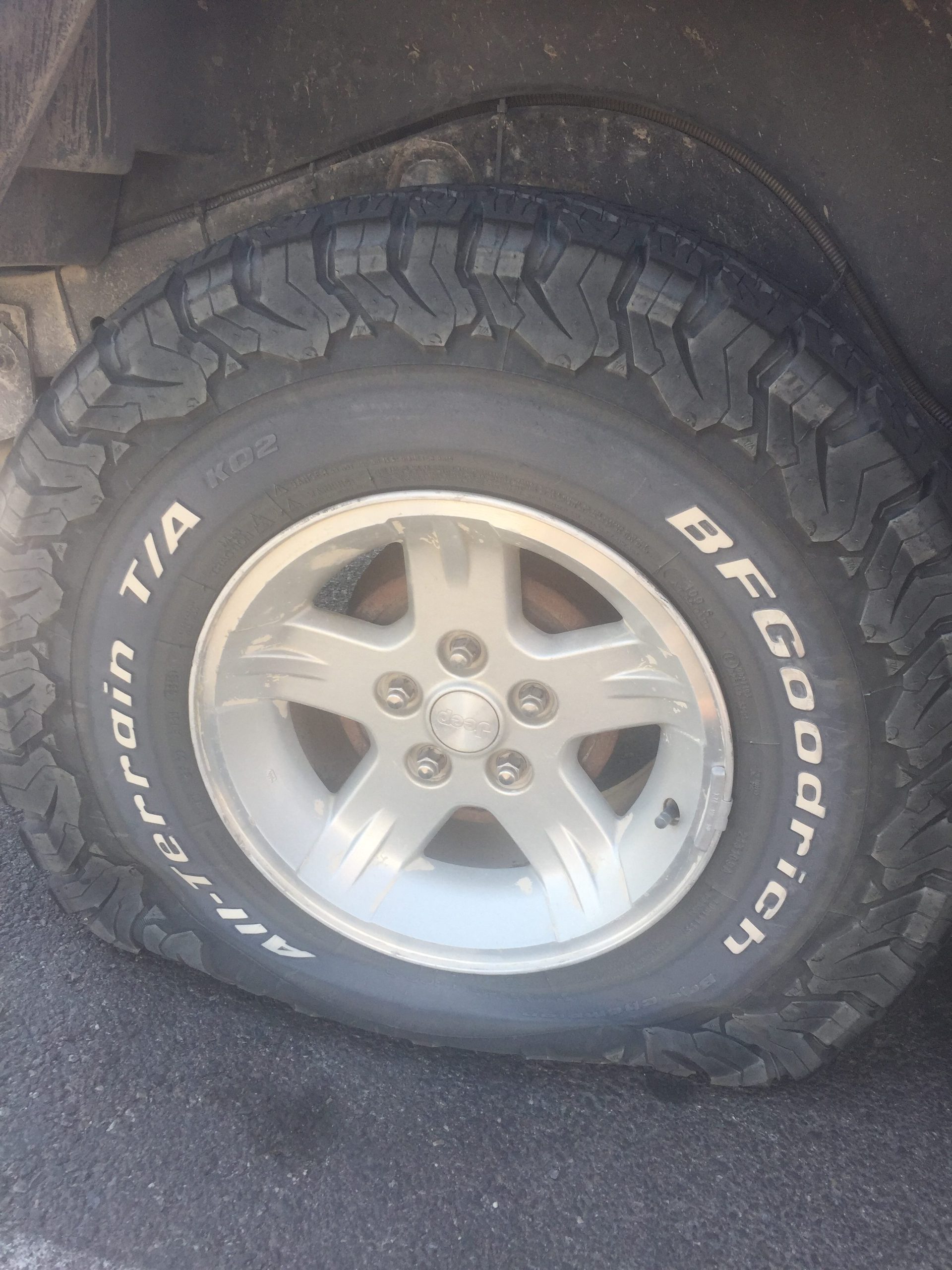 Visiting the historic Wendover Airfield
Now we were back on track and ready to visit the airfield in Wendover.  The Wendover Airport / Historical Site is beyond impressive. The former Air Force Base was used during WWII as a training base for B-17 and B-24 bomber crews.  Most notable was the training site of the 509th Composite Group, the B-29 unit that carried out the atomic bombing of Hiroshima and Nagasaki. Today this historical site is used as a civil airport and a local group is working to preserve the site.  It doesn't look like much from the outside and there is so much work to do, but be sure to watch the video in the museum and explore the artifacts on display. You won't regret it!
Numerous films and tv shows have been filmed at the Wendover Airport.  While we were there we actually walked in a gutted plane used in the 1997 movie Con Air.  Several Fairchild C-123 provider aircraft were used in filming. This aircraft at Wendover was non-flying and used for ground and taxiing scenes. It currently bears the false tail sign N709RR for movie continuity to match that of the C-123 that was used in flying scenes.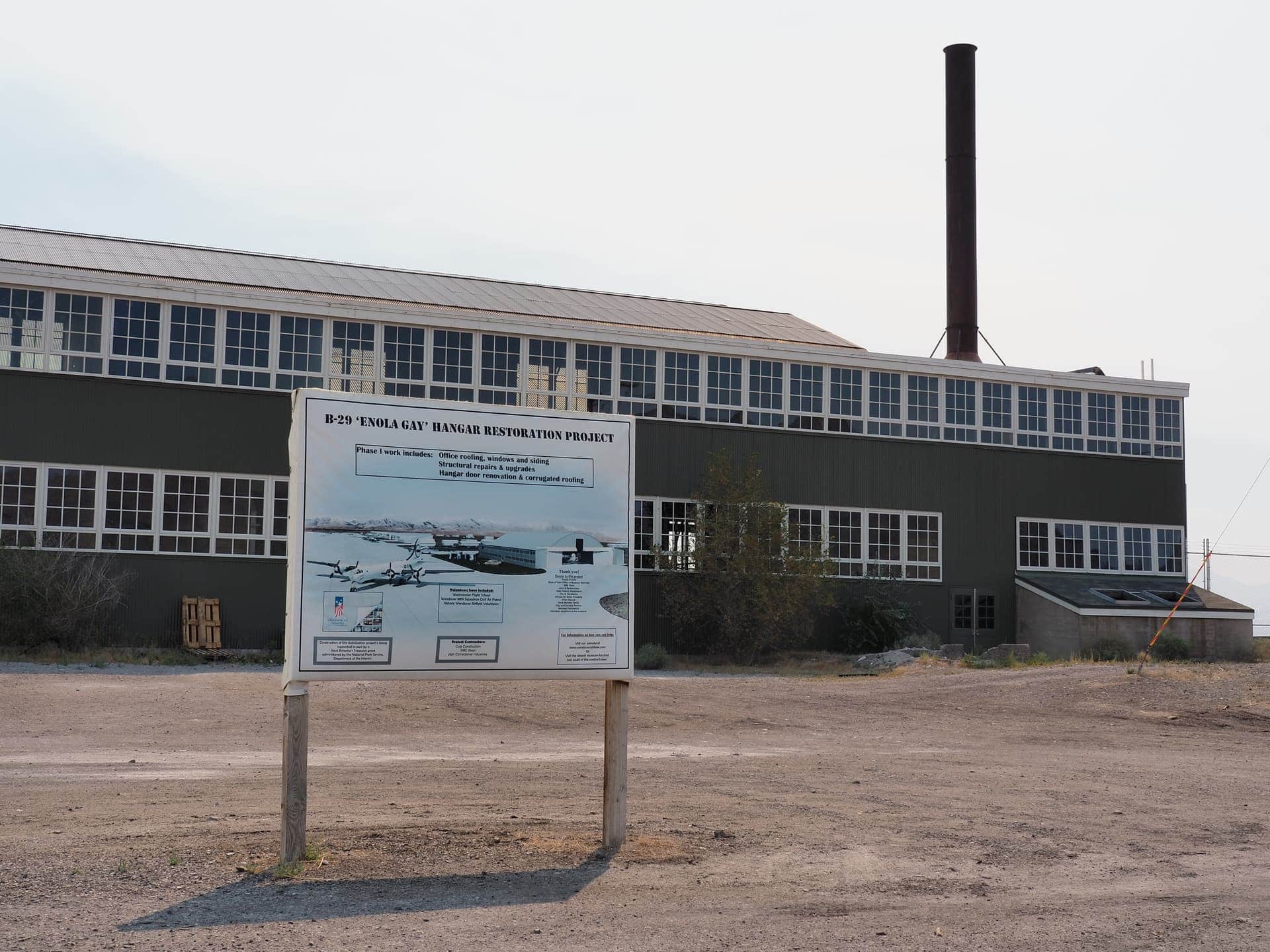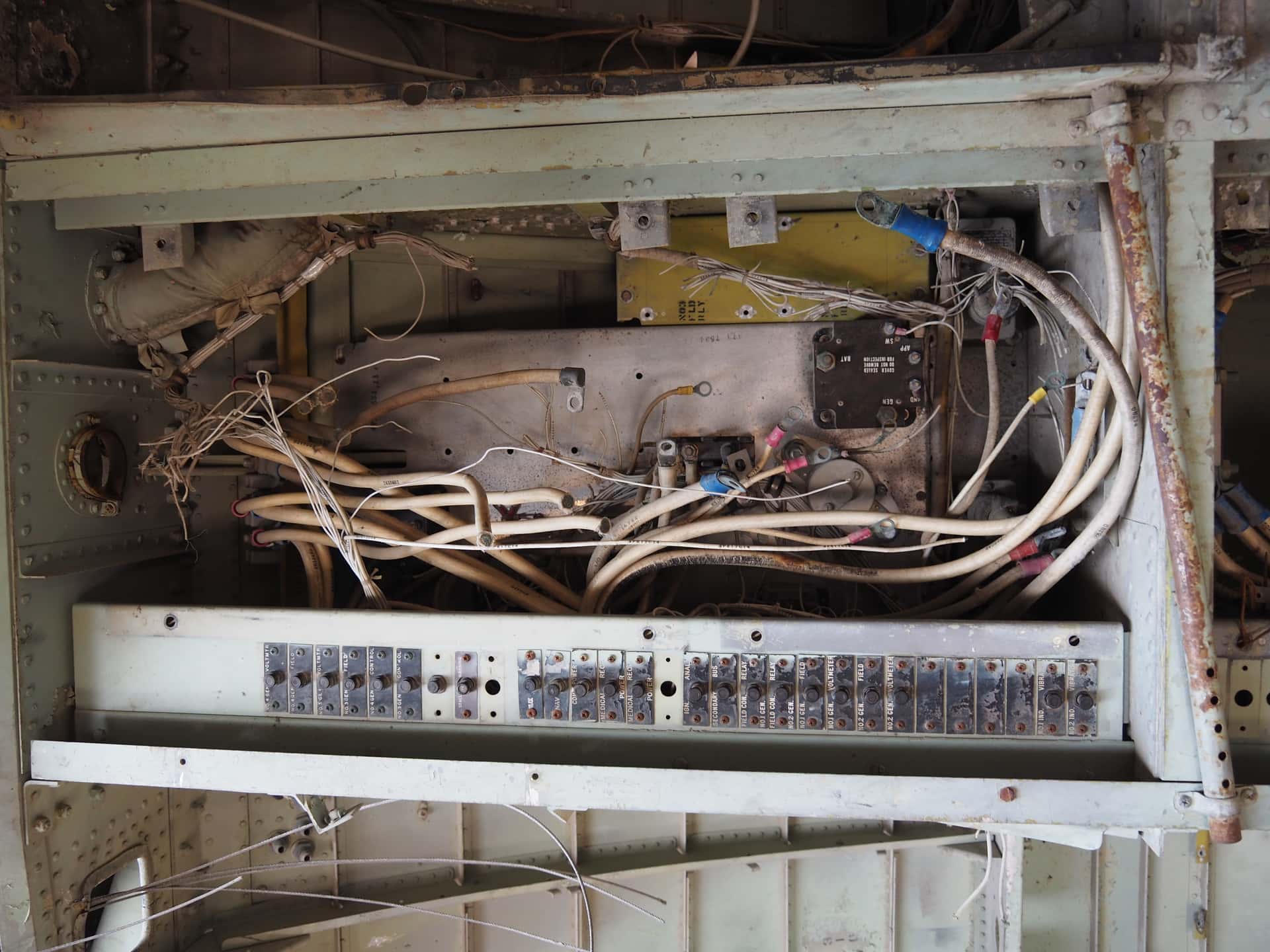 Danger Cave!
Just off a dirt road near the salt flats is a lesser-known local attraction, Danger Cave.  We were passing by and decided to make a quick stop. We knew it was closed off and only accessible by a special tour, but we thought we'd see what it is all about.  Just a few short steps from the road, you'll find a metal barricade preventing entry. This was done because visitors were not preserving the area as needed. It is listed on the National Register of Historic Places.  Scientific archaeological excavations were made here in the late 1940s by the University of Utah archaeologists. Artifacts have been uncovered that date back to the end of the last Ice Age, 12,000 years ago!
According to the brochure we picked up, Ronald Rood leads the tours and is a professional archaeologist who assisted with the excavations and is a former Utah Assistant State Archaeologist. To learn more about tours, visit the website: Metcalf Danger Cave Tours.
This past May, we were saddened to hear about the damage and stolen property from the Danger Cave.  I haven't seen any updates to determine if the contents were recovered or if those responsible have been located.  You can read more about it here: Thieves Damage Danger Cave State Park Heritage Area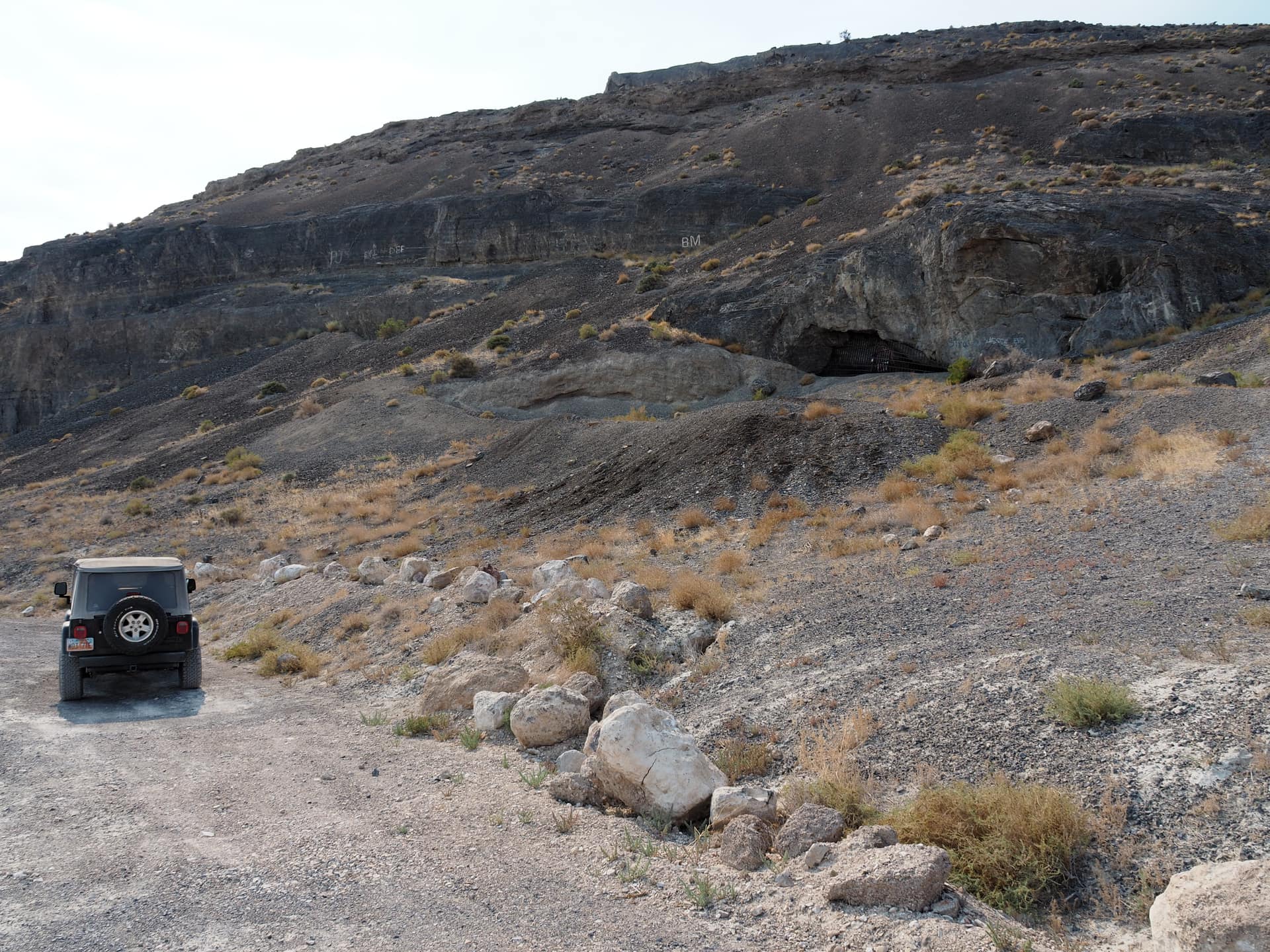 The world-famous Bonneville Salt Flats
A few facts about the Bonneville Salt Flats
Located along I80 and Utah / Nevada border
Public land that is managed by the Bureau of Land Management (BLM)
Salt flats are 12 miles long and 5 miles wide, with over 46 square miles of total coverage
Near the center, the salt is nearly 5 feet thick in places and can taper off to less than 1 inch as you get to the edges
Portions of Knight Rider, Independence Day, The World's Fastest Indian, Top Gear, Pirates of the Caribbean: At World's End, etc. were filmed at the salt flats
Speedway is located in the western portion and is a perfectly flat thick crust of salt
Bonneville Speedway is known for its land speed records; 5 major events take place each year
Check out our video
Bonneville Speedway
We visited the Bonneville Speedway once before and had been a little leery to drive out into the salt since it was in the Spring and it was a little wet.  We walked out onto the salt and did sink about an inch. Our shoes were "caked" in salt. This decision to not drive onto the flats was solidified when we later found out that a couple had been stranded overnight that same weekend.  If I remember correctly; they broke down, one had the potential for a medical emergency, the other person walked a long distance to signal for help and it wasn't until the next day their signal lead to their rescue. There is no cell service in the area and it can be very easy to get lost.
Last time we chose not to enter the sand flats, N-O-T this time!! Oh my gosh, what fun!!  We were completely mesmerized by the uniqueness of this experience. We played it safe and stayed along the "red" line.   The line leads you back to the main road, which is really helpful in preventing you from being lost.  Since everything begins to look the same, we totally understand how easily someone could be confused about where the entrance/exit is located.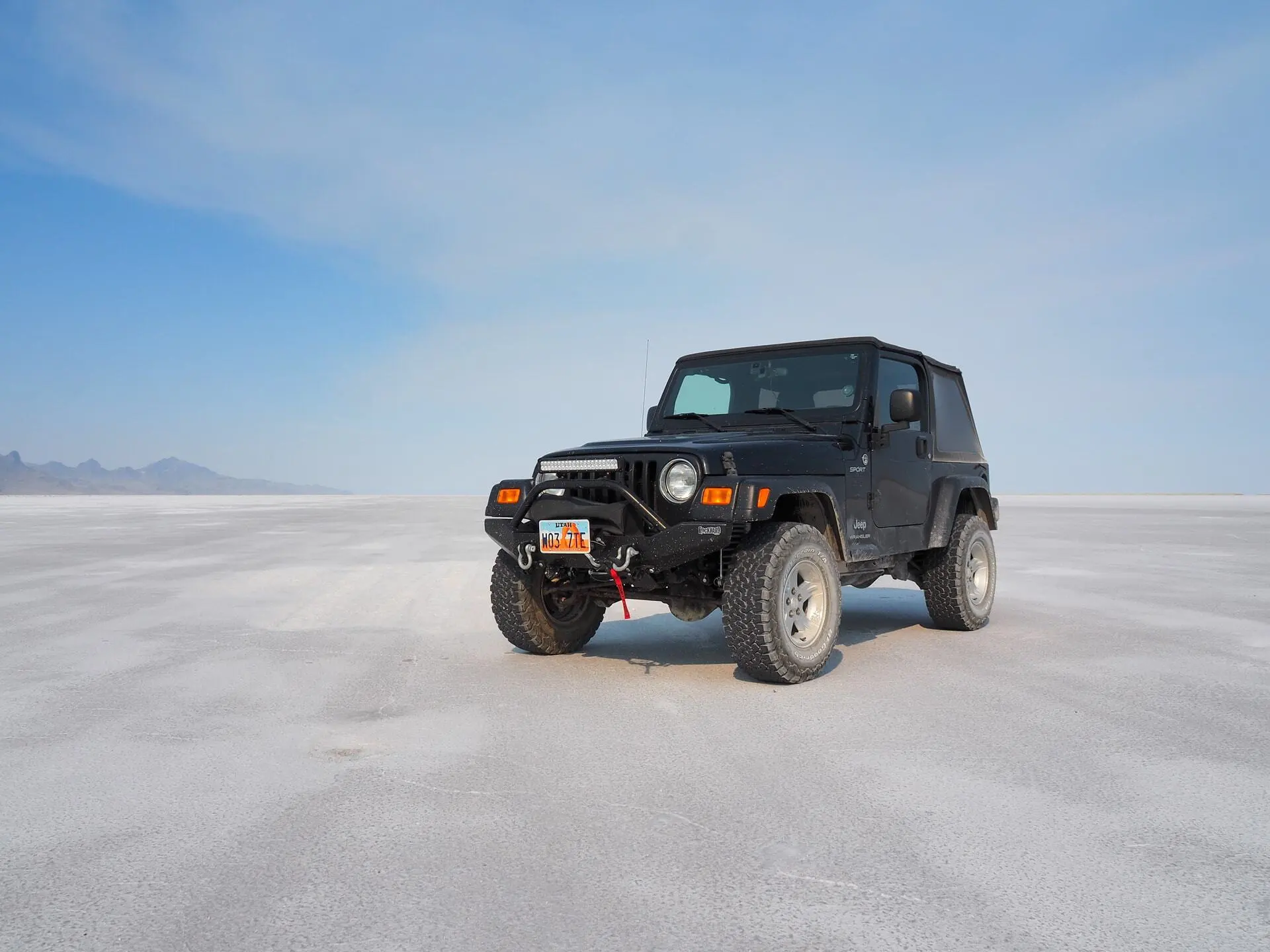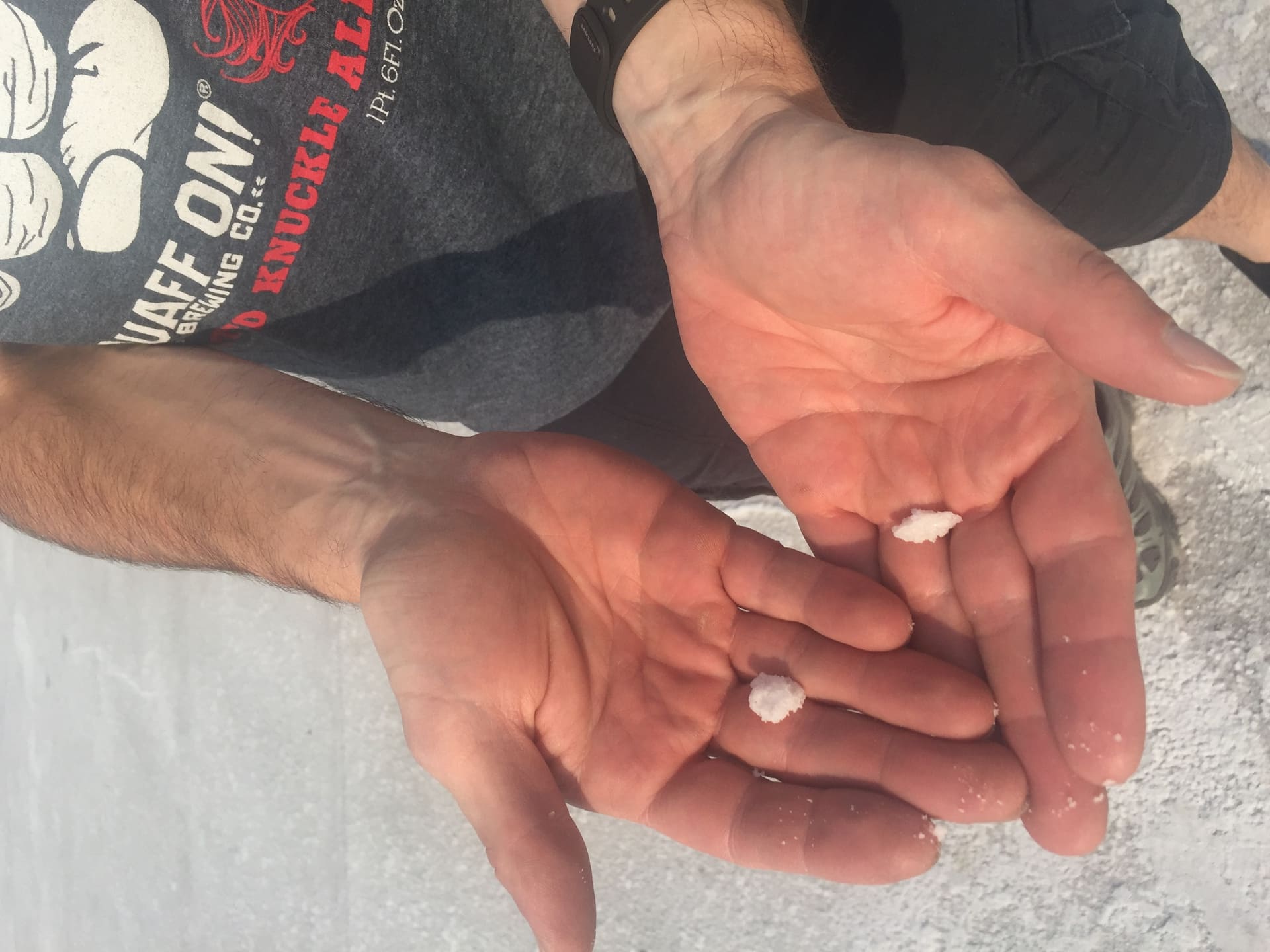 Experiencing the mirage effect
I think I could sit and stare at that horizon all day.  You truly get the mirage effect and it was unlike anything I've ever seen.  We drove out a couple of miles and immediately were all alone. SALT and SKY, that is all that you see and then as if out of thin air another vehicle may appear and vanish just as quickly.  It almost makes you wonder if it happened at all.
As we were taking in the silence and peacefulness, a semi-truck appeared and sped past us.  That sure what a sight and something we could hardly believe! After discussing it and then learning of the races that take place at that time of the year, we believe the semi was picking up the fuel tank that had been dropped off for the event.
Evening Out in Wendover
Once back in town, we headed out for a night in Wendover.  We ate at one of the buffets, something we haven't done in a while.  We have casinos and all-you-can-eat buffets near our hometown in Indiana so it felt a little like home.  Again we aren't much into gambling, however, we do enjoy seeing the different games, the fanciness of casinos, and the overall look and feel of comparing each one.
Staying in Wendover gave us a nice location for the sightseeing we were doing and provided us with ample evening entertainment.  It's a unique little town that we might not have otherwise spent any time in.
Wrapping up
Check back next week when we drive The Pony Express Trail Scenic Byway back to our house!