5 Things We Always Do In Moab
Written by Lindsey Huster
/
5 min read
/
Last updated a year ago
Since moving to Utah, not quite three years ago, Keith and I have been to Moab several times.  It's been a few months since our last visit, the longest we've gone not visiting or at least passing through and it's a place I always look forward to going to.
Iconic Moab, Utah
When we have visitors in town, we always plan a trip to Moab.  It's just a little over three hour drive from our house, the landscape changes tremendously and you are transported to an adventure paradise!
There are 5 things we always do while in Moab and might be a good starting point if it's your first time visiting.  You can do all these things in two days so if you are passing through or in town for the weekend, these are my top recommendations.  Look for another post soon about five more recommended activities.
#1: Visit Arches National Park
Two of Utah's five National Parks can be accessed from Moab, Utah. Both, Arches and Canyonlands National Parks are very unique, but in different ways. First, plan to visit both parks.  For me, Arches is always the highlight of the trip and I recommend visiting Arches first.
Drive the 36-mile (round trip) road in Arches National Park to the main viewpoints of the park.  You will want to allow for 3 hours to drive through the park, spending about 10 minutes at each stop.
Immediately, you will feel small compared to the massive sandstone rock formations.  Most stops offer a short walk to viewpoints and information boards to tell you what you are looking at, how it was formed, and how it continues to change over time.  Having a small pair of binoculars is a great way to get a better peak at some of the further away arches and formations.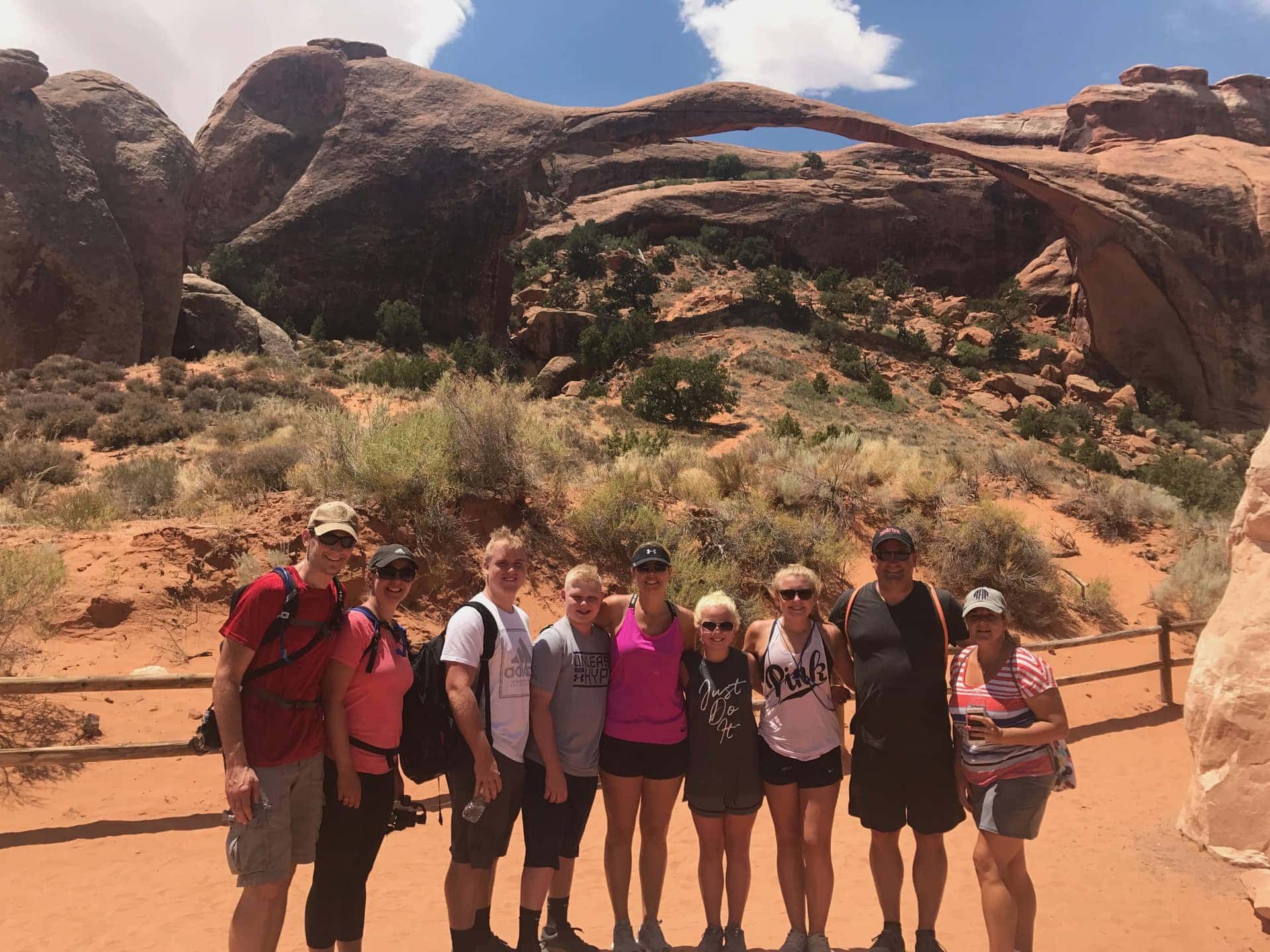 #2: Visit Canyonlands National Park (and Dead Horse State Park)
Canyonlands National Park is massive!  It's so big, as a result, it's divided into 4 zones.  527 square miles of beauty… hundreds of miles for hiking and world-class off-roading.  You can access the Island in the Sky section of Canyonlands from Moab. This is the quickest and easiest way to see some of this national park.
We typically hit a few stops in Canyonlands and then go to Dead Horse State Park on the way out.  Once in the park, stop at the Island in the Sky visitor center for the restrooms and the viewpoint across the street. This will give you a great look into the canyon.  Next, we hit White Rim Overlook, Grandview Point Overlook, and Green River Overlook. These are not to be missed! If time, the short walk, 0.5 miles round trip, to Mesa Arch is totally worth it.  Even better if you can do this at sunrise or sunset.
Dead Horse State Park has a very nice visitor center with a short movie, art display, and gift shop. The main attractions are to learn how and why the park got its name, the bend in the Colorado River, and to view the Potash Ponds in the distance (be sure to walk out to the overlook).
One bit of information: Astronauts aboard the International Space Station have taken pictures of these ponds… you can see them from space! Intrepid Potash (based in Denver, CO) is the largest producer of potassium chloride, which is used in farm fertilizers. These evaporation ponds are electric blue and provide great contrast in the red desert. They are hard to miss from Dead Horse State Park.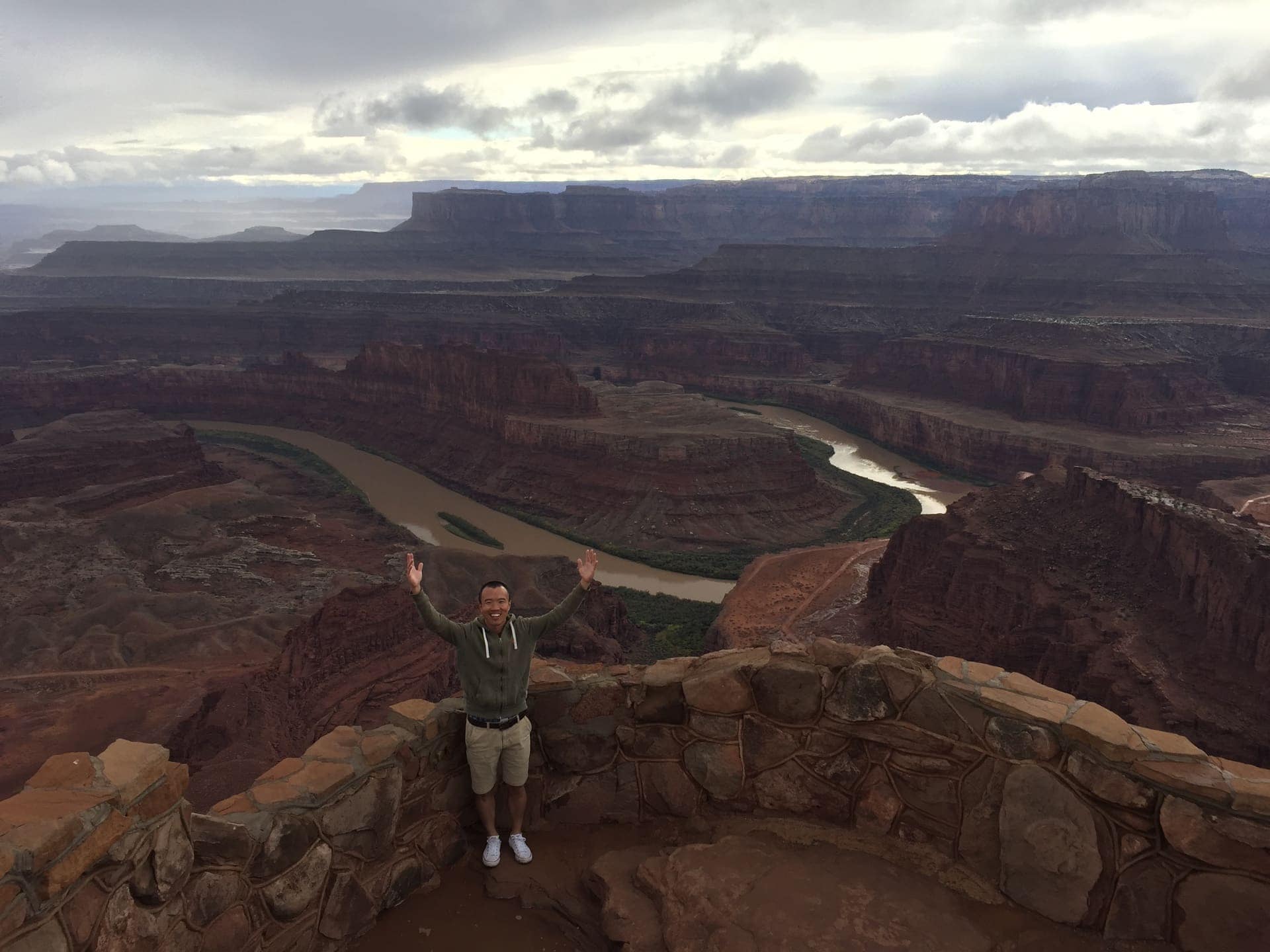 #3: Tour the Sand Flats Recreation Area
Moab is all about adventure and one of our favorite things to do is take the sunset hummer tour with Moab Tour Company.  In my opinion, a tour of the Moab is a must. In addition to visiting the National Parks, that is. We've been on the sunset tour three times now and it doesn't get old. This tour is a great way to see another part of Moab that many passing through don't even know is there.
The Sand Flats Recreation Area, also known as the slick rock park, is only a couple miles outside of downtown Moab. This area is nationally known for off-roading; rock crawlers, jeeps, UTV's, mountain bikes, etc. You really can't get a good view of it without going into the park.  I would highly recommend going with a guide since the park is quite dangerous. Even as we gain a little experience, I don't know that I would ever even feel comfortable enough going without a guide. You are so much safer, therefore able to enjoy the experience more, in my opinion.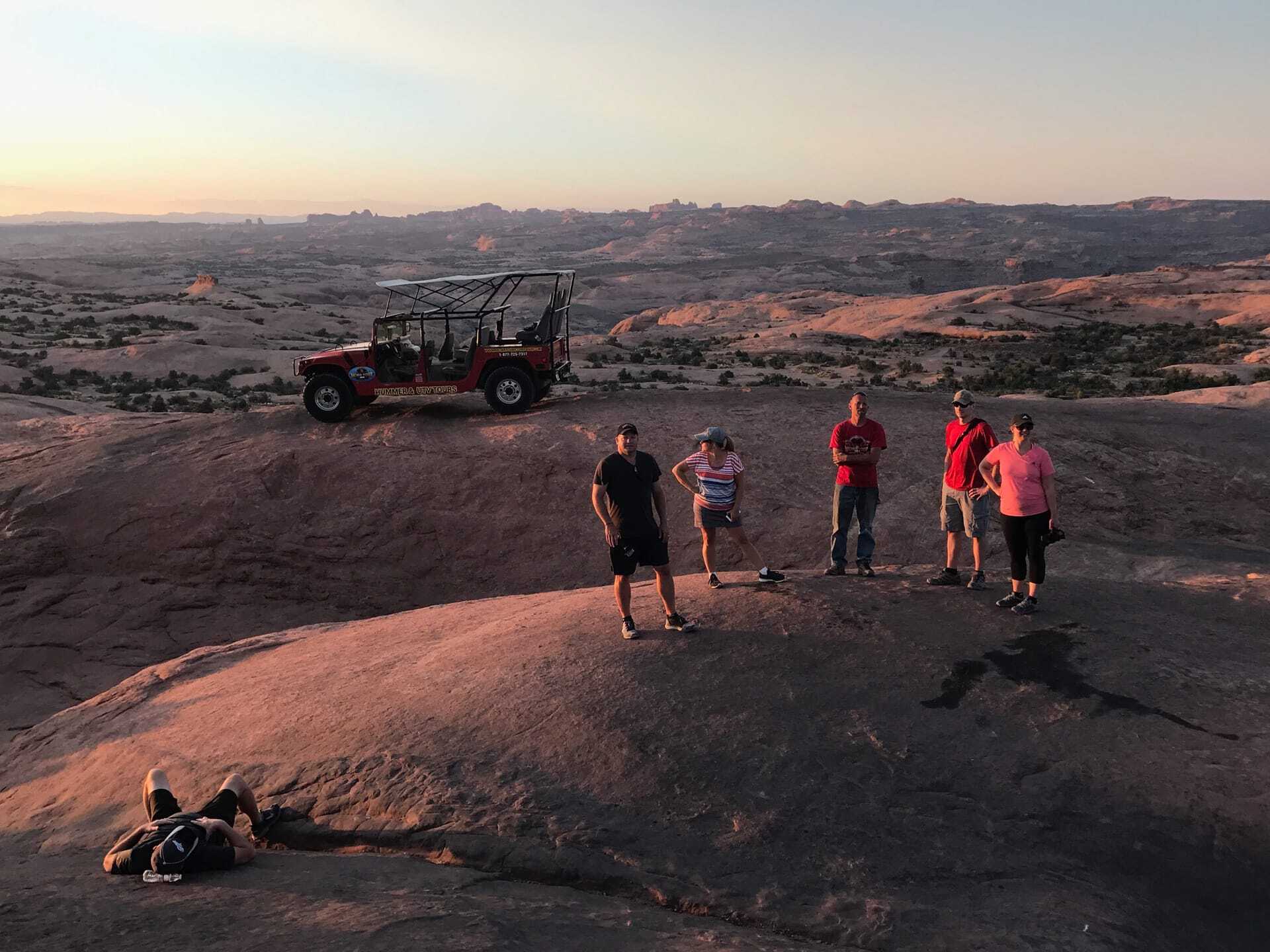 #4: Eat at the Moab Brewery
The Moab Brewery is an icon of Moab and the only microbrewery in the area. Not only do they have an extensive menu and award-winning beer, but a gift shop and gelato counter! The restaurant is full of adventure gear and is a fun place to eat after a long day of adventures in Moab.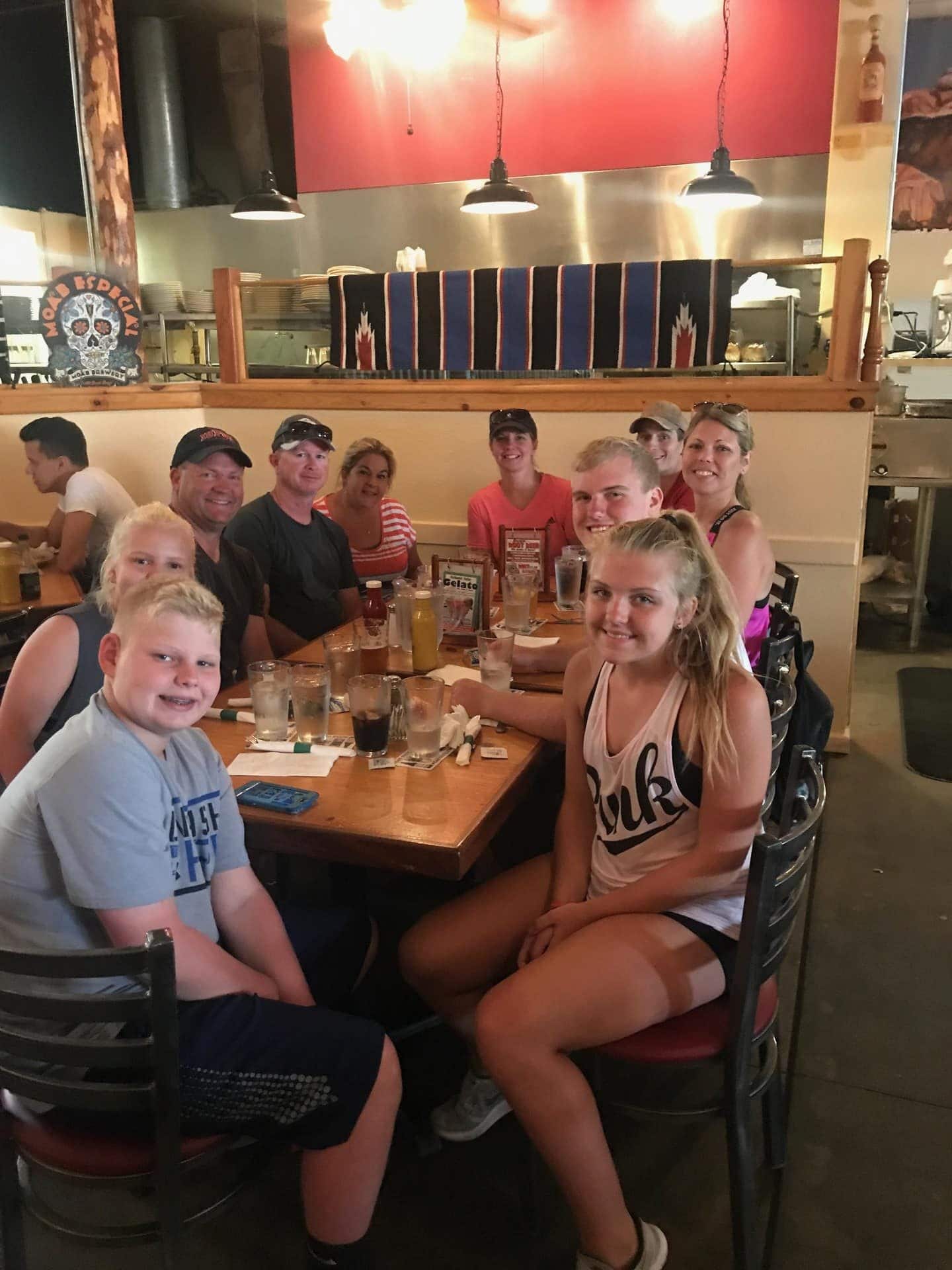 #5: Walk Main Street in downtown Moab
Downtown Moab is such a fun place! The main street is lined with delicious restaurants and various shops. Just sitting and watching all the off-road vehicles, jeeps, campers, motorcycles, etc. pass by could be an all-day activity for me.
The feeling of excitement and adventure is contagious in Moab. Moab appeals to all of your senses; the smell and taste of great food, listening to the rumbling of souped-up vehicles, the sight of unusual modes of transportation, the hot sun on your skin, and the soft breeze all around you. Trust me, take the time to just sit and relax on Main Street to see what I'm talking about.
What do you always do in Moab?
Have you visited Moab? What are your favorite things to do in Moab? Let us know in the comments below.