5 More Things To Do In Moab
Written by Lindsey Huster
/
6 min read
/
Last updated a year ago
Moab is one of our favorite places to visit since moving to Utah. It's not too far from us at just a little over 3 hour drive and we visit for the abundance of iconic destinations as well as outdoor activities. It's a great place for us to take visitors and we always find adventure in Moab.
Check out our previous post about Moab, UT
Last week I wrote about the 5 Things We Always Do In Moab and today I've got more great ideas!
#1: Hike to spectacular landmarks
Two of my very favorite hikes are located in Arches National Park! Hiking to Delicate Arch is always a great option while in the park.
The hike is only 3 miles but can be challenging in the hot weather so it is rated as difficult. You ascend 600 feet in the1.5 mile hike out and are rewarded with not only a great view of the giant arch, but you can walk right up to the base of the arch for a picture with this iconic structure.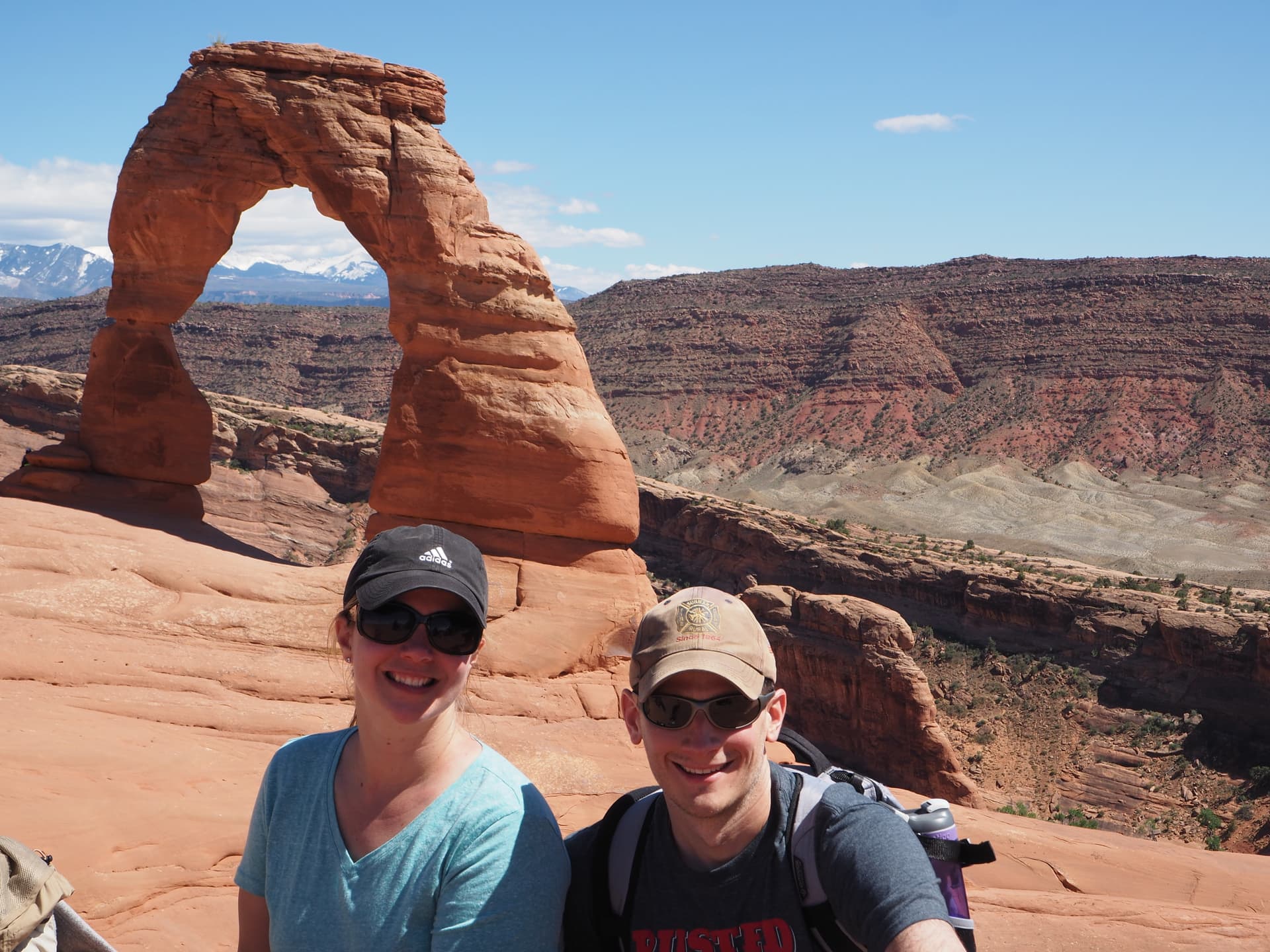 Last year we hiked in the Fiery Furnace and it's something I can't wait to do again. It's such a unique area of the park and was a different hiking experience.
You are amongst a sandstone maze, with little trail markings. The terrain varies from walking in the sand to walking along narrow edges, climbing over boulders, squeezing through narrow passages, and more! This hike takes some planning as you do need a permit to hike alone or you can choose a guided tour.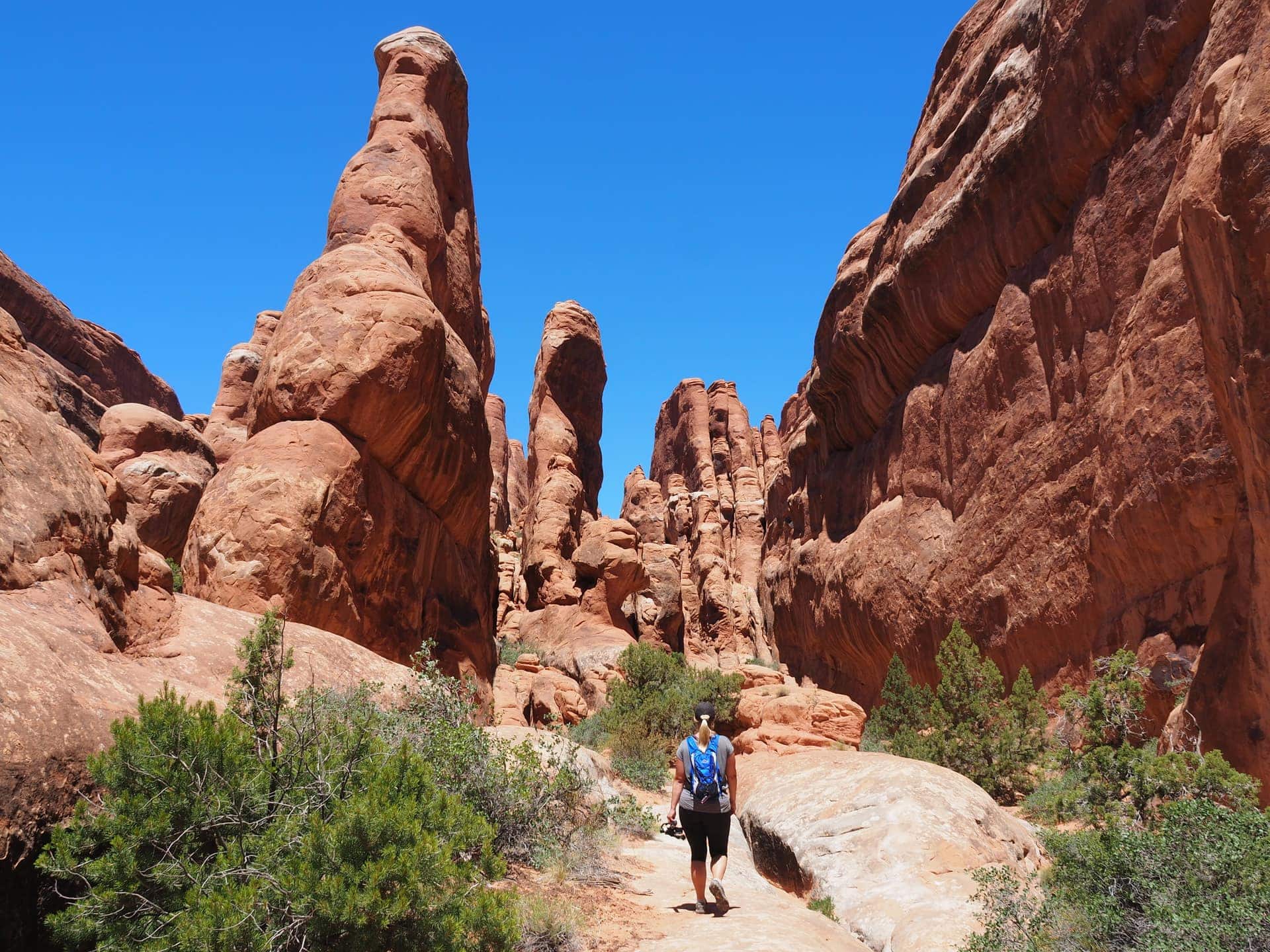 #2: Take a scenic drive or off-road adventure
Driving anywhere in Moab is scenic, but two of my favorite drives so far are the La Sal Loop and the Shafer Trail.  The La Sal Mountain Loop can be done in any car and allows you to climb in elevation for an amazing look into the Moab valley.
You start your drive south of Moab and wind your way up through the La Sal mountains to Castle Valley before finally following the Colorado River back to the north end of Moab.  This is a popular cycling route and offers opportunities for sightseeing, hiking, off-road trails, etc.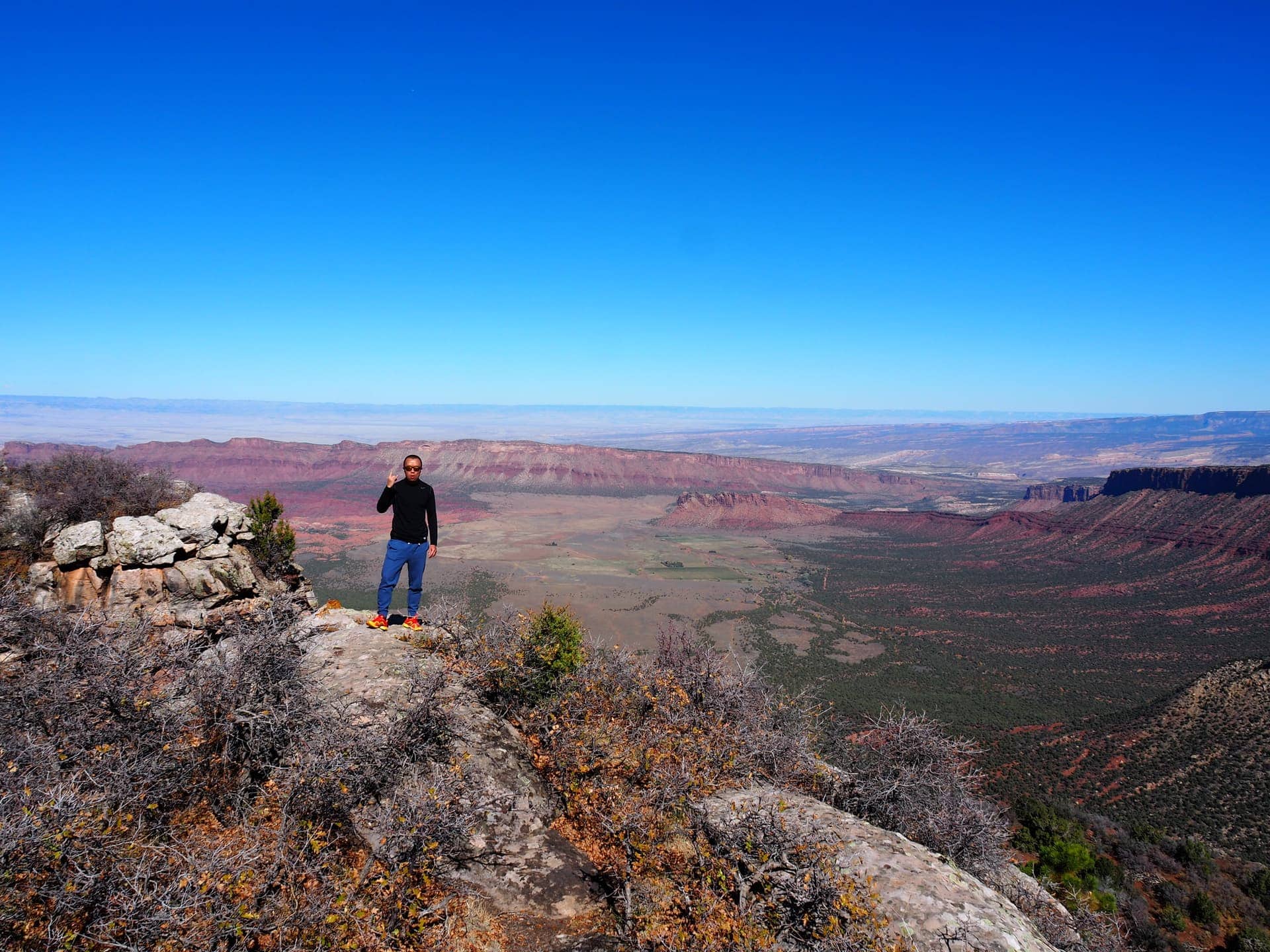 The Shafer Trail is another iconic drive. Referred to as a trail because it's not meant for all standard vehicles. It's recommended for 4-wheel drive high clearance vehicles only.
From Canyonlands National Park you descend a set of switchbacks that give you various views of the canyon. You then have a long desert drive before driving along the gooseneck of the Colorado River, past the Potash ponds, and beneath Dead Horse Point. The entire trip offers amazing scenery and an impressive look at the parks from another vantage point.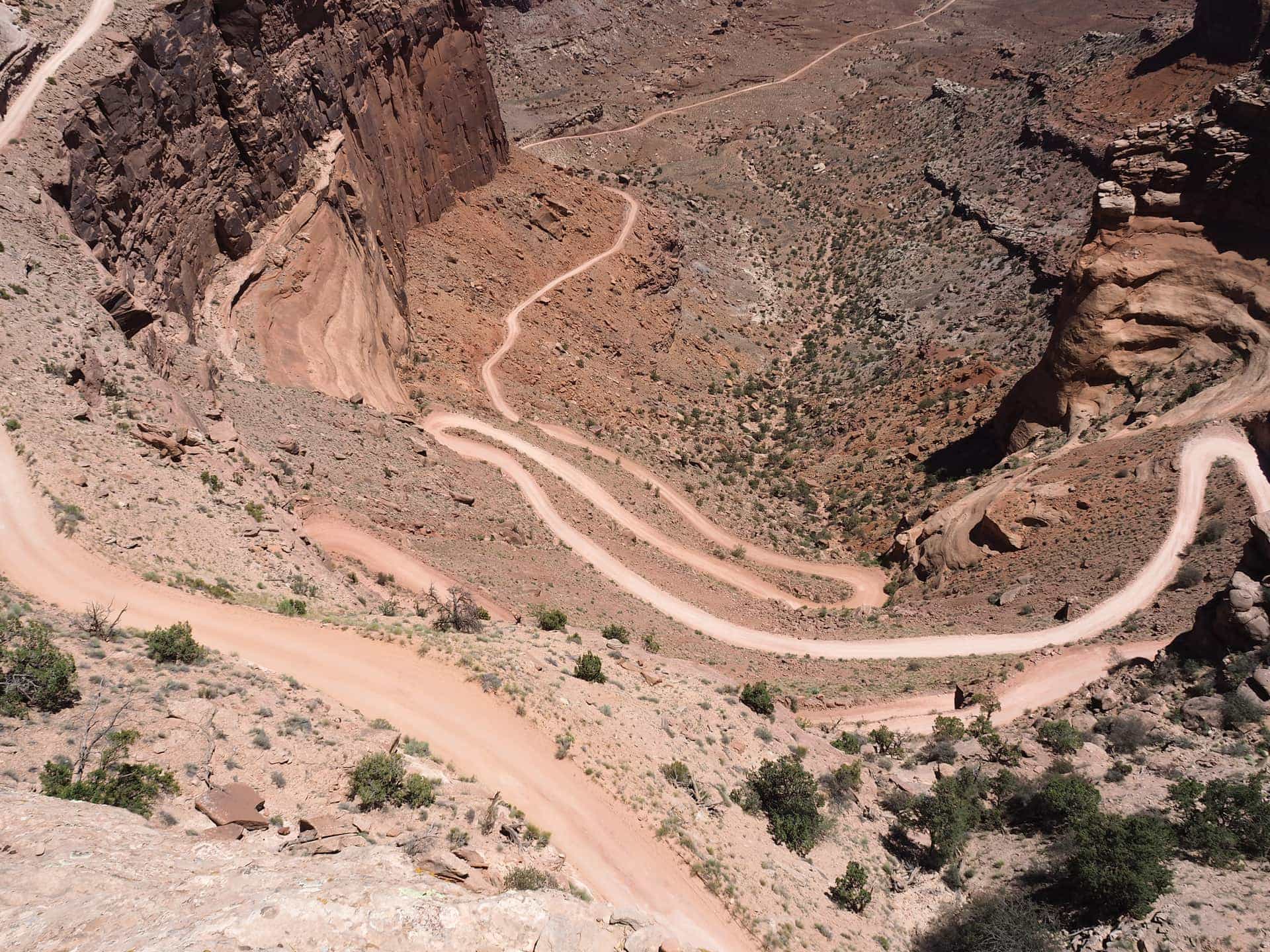 Keith's parents got us this book for driving in Moab and although we've only used it on one trip, it was a great resource with very specific and accurate information. This would be another good choice for scenic drives or off-roading in the area.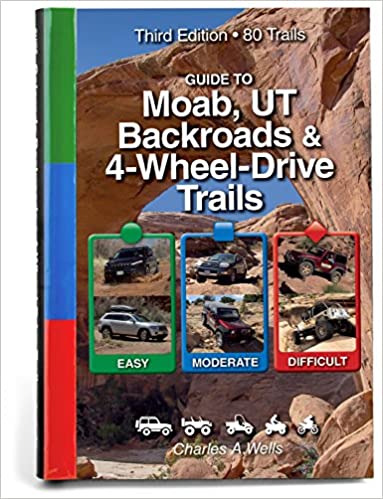 Guide to Moab, UT Backroads & 4-Wheel-Drive Trails 3rd Edition
Every trail represented has been freshly driven and documented using the latest GPS technology for extreme accuracy. Over 500 color photos show scenery as well as trouble spots. Tips and advice from local experts help to get you through the trail. All trails are BLM approved and are legal routes.
Buy on Amazon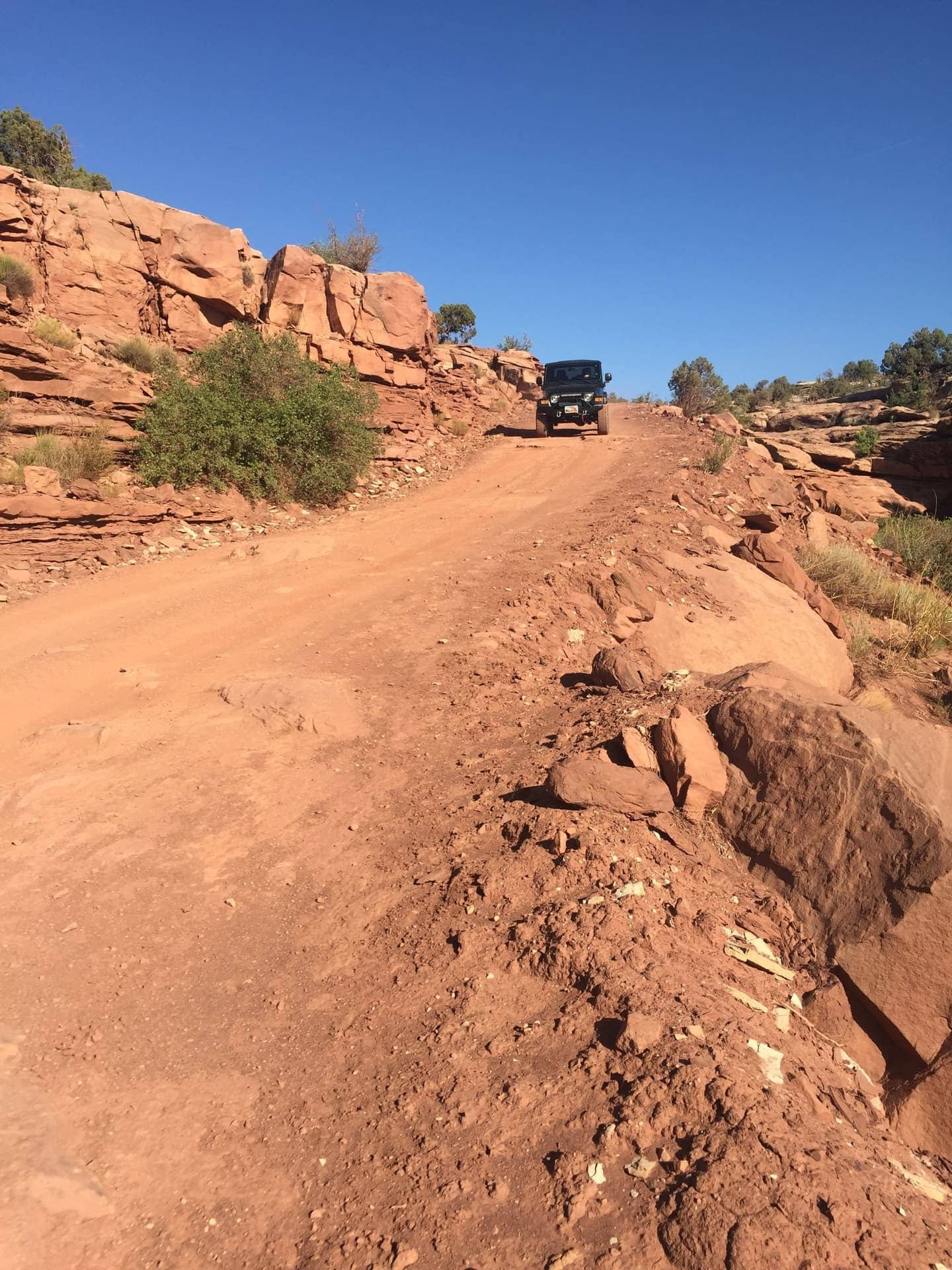 #3: Eat at local restaurants
Keith and I have eaten at several restaurants in downtown Moab. There is only one that I wouldn't go back to, I won't mention the name, but here are a few that we have visited several times and would go back to in a heartbeat.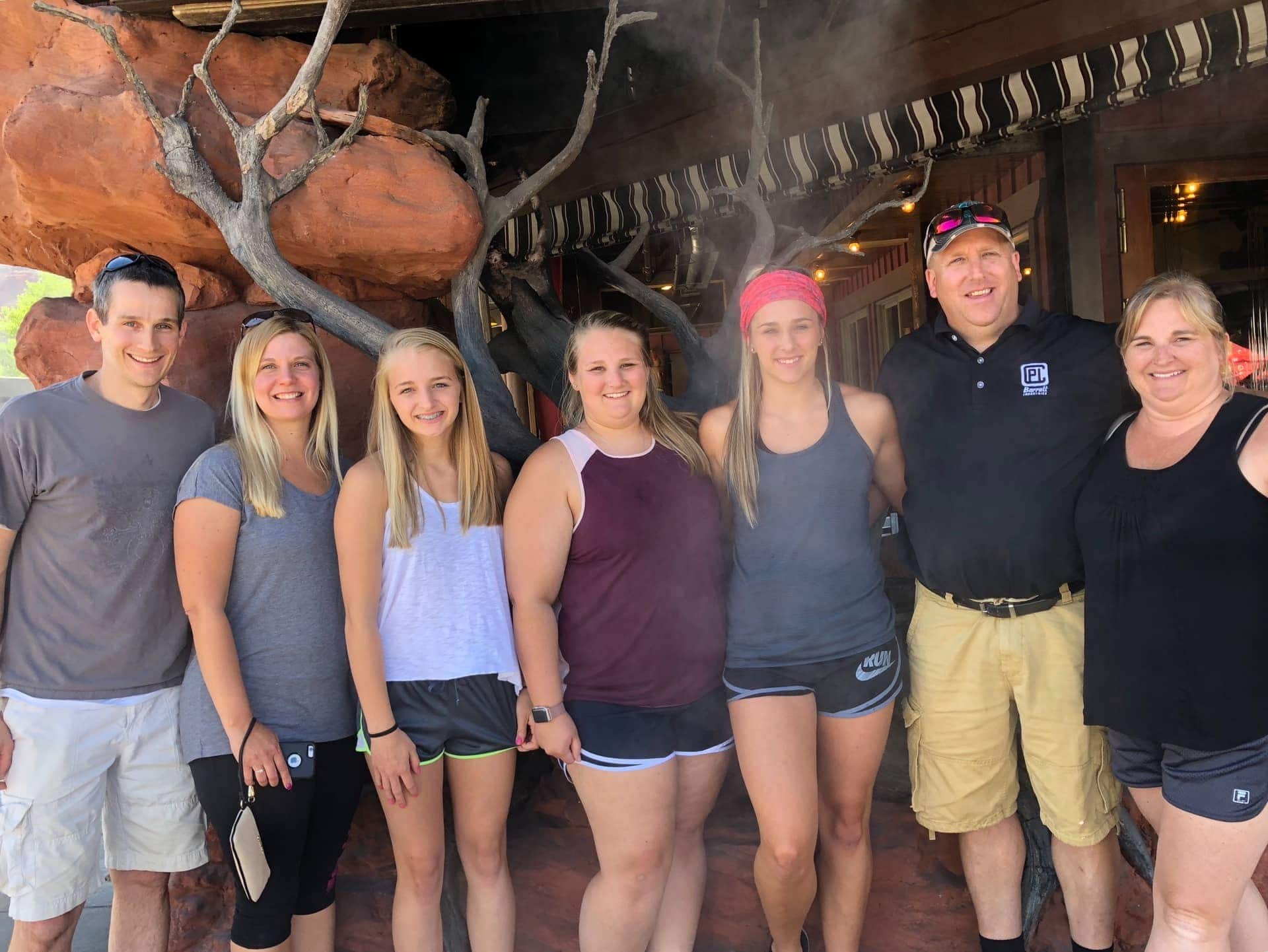 #4: Go mountain biking for the day
Regardless of your experience with mountain biking, this is a great option to get out and see more of the geological features in yet another way.  Moab is a premier destination for the most experienced bikers, yet has plenty of beginner terrain for families and those who are wanting to give the sport a shot.
There are several trail systems in Moab and as part of a guided riding experience, we rode the Moab Brand Trails.  Located just 8 miles from town and on the outskirts of Arches National Park, this was the perfect place for me as a beginner and Keith as an intermediate who wanted to challenge himself.  We also had our friend, Yi, who is an avid cyclist and interested in picking up mountain biking.
We booked our guided trip through Rim Tours and it could not have been any better! The mix of terrain matched our levels perfectly and everyone had plenty of moments where they learned new skills! Our guide not only taught us about mountain biking but about the area and geology in general.
Check out our video and post here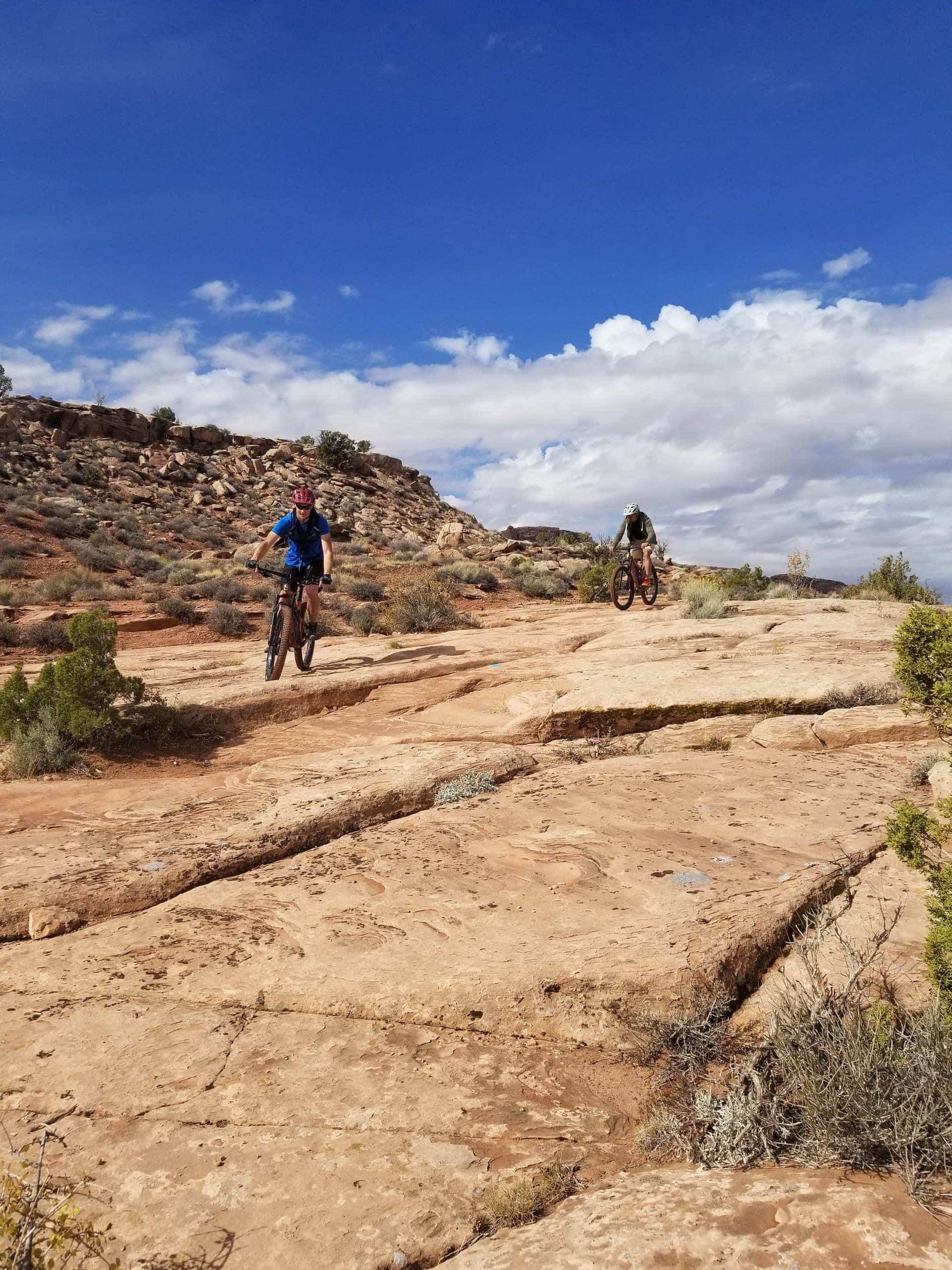 #5: Visit the Hole N" the Rock House
If you drive south of Moab or enter from the south, the local roadside attraction "Hole N" the Rock" is hard to miss.  Hole N" the Rock is most famous for the historic 5,000 square foot home that you can take a guided tour of to learn more about its history.
The unique property offers various unusual things to see/do on your stop; exotic zoo animals, metal art sculptures, vintage tools and equipment, ice cream, locally made pottery, and jewelry, just to name a few.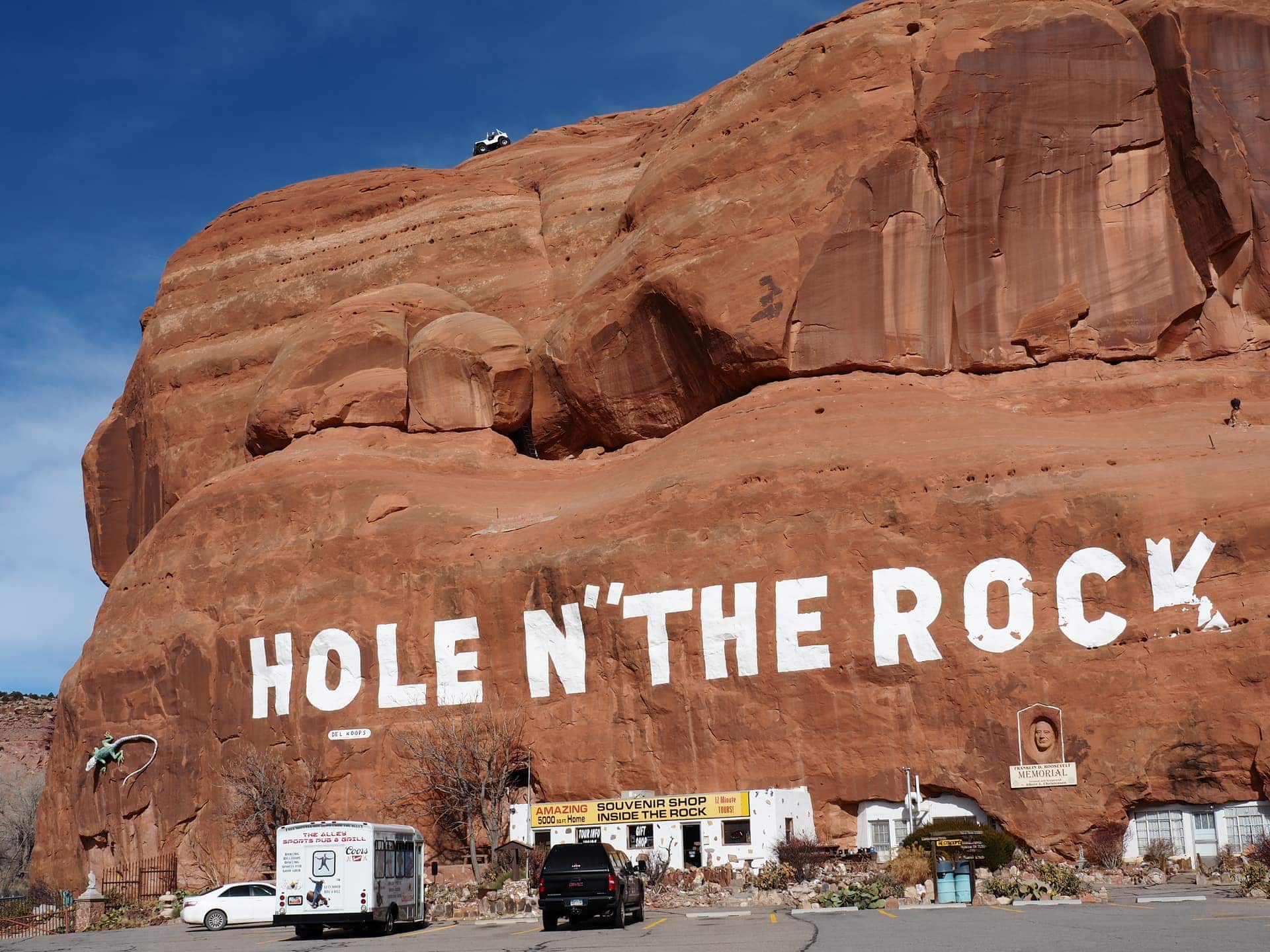 What did I miss?
There is so much to do in and around Moab. These are some of the experiences we've had and our favorite places. What are some of your favorite things in Moab? What adventures have you had? Let us know in the comments below.