Gravel Race Prep Series: Mental Fortitude
Written by Keith Huster
/
9 min read
/
Last updated 17 days ago
Gravel racing will test not only your physical endurance but also your mental fortitude. You will spend what feels like an eternity endlessly spinning your pedals as you navigate an often remote and lonely course. Sometimes you may get lucky and be able to ride with a group of other riders. However, more often than not, you will need to be prepared to suffer alone throughout the race.
So, how did I prepare myself mentally for my first gravel race? What recommendations do I have for others attempting their first gravel race? Keep reading to find out...
⚠️
I am not a doctor nor do I claim to be. The following article documents my personal experience with preparing for a gravel race. It also describes my personal opinions about how others may prepare themselves for a race.
Mental Fortitude: Preparing your mind
I found that training for, and competing in, a gravel race is as much a mental challenge as it is a physical challenge. During my countless training sessions, I sometimes found myself wondering why I was putting my body through all this torture. I also started to question whether this was something that I truly wanted to do. After all, the amount of training required to prepare for the gravel race was basically consuming my weeknights and weekends.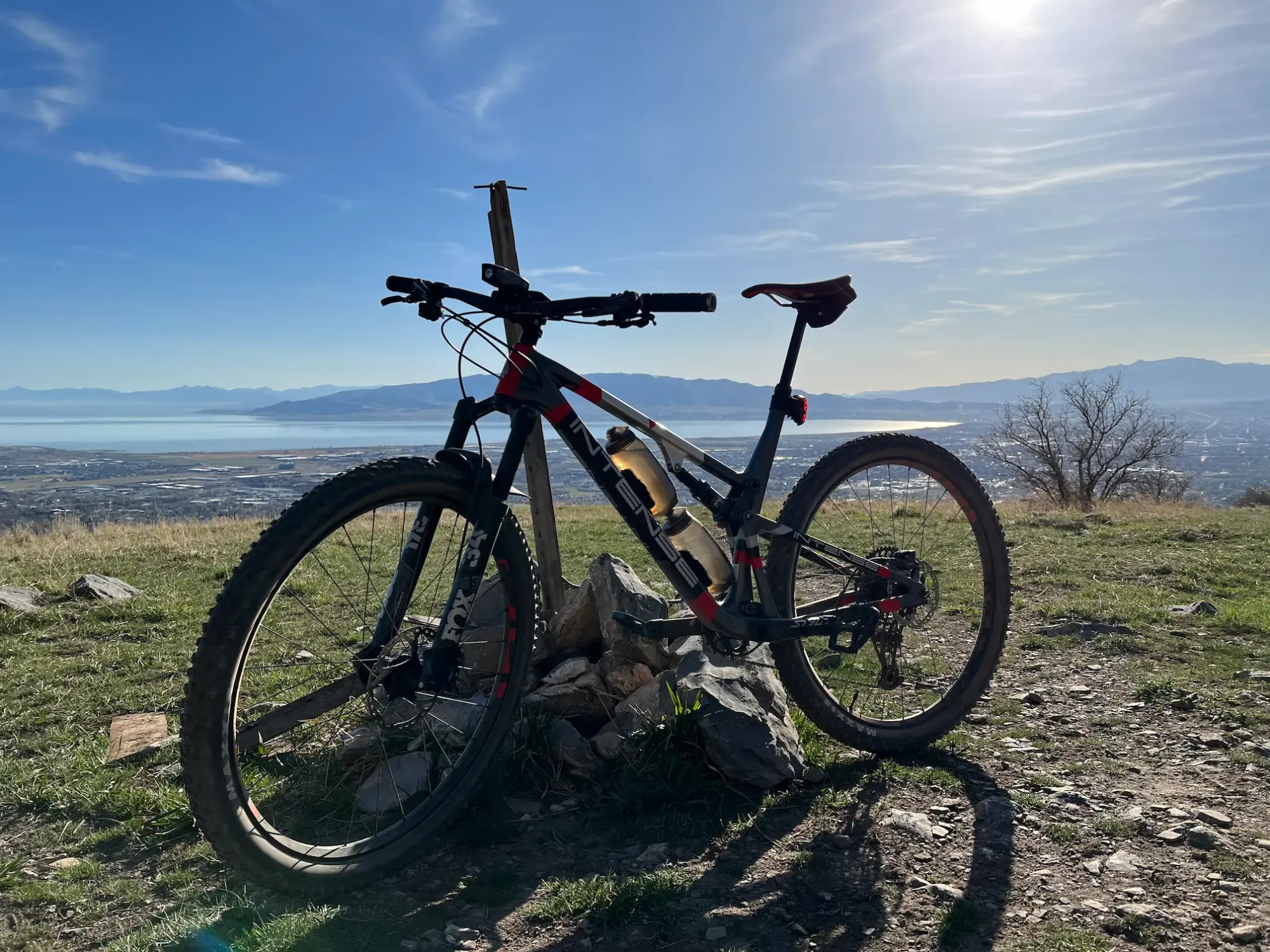 Was I spending my time wisely? Was it all going to be worth it in the end? Would I actually enjoy the race or would I end up regretting my decision to compete? These were just some of the questions that I had to answer in order to begin to prepare my mind for the upcoming race.
Understand why you chose to embark on this endeavor
First and foremost, it is important that you yourself understand why you chose to enter a gravel race event. There are a lot of "you's" in that sentence for a reason. You and only you can decide if a gravel race event is something that you truly want to compete in. Unless you are a sponsored rider, you will most likely be riding in the race for your own personal satisfaction and that's about it.
You probably won't be competitive enough to win any prize money at your first gravel race. Heck, some smaller gravel races don't even offer any prizes for the winners. Gravel racing is still a young sport and it exists in the "fun and inclusive" stage meaning that anyone can enter and enjoy the race. I feel that it is important to keep that "fun and inclusive" state in the back of your mind. After all, if you aren't having fun while you are training and/or racing then why are you doing it?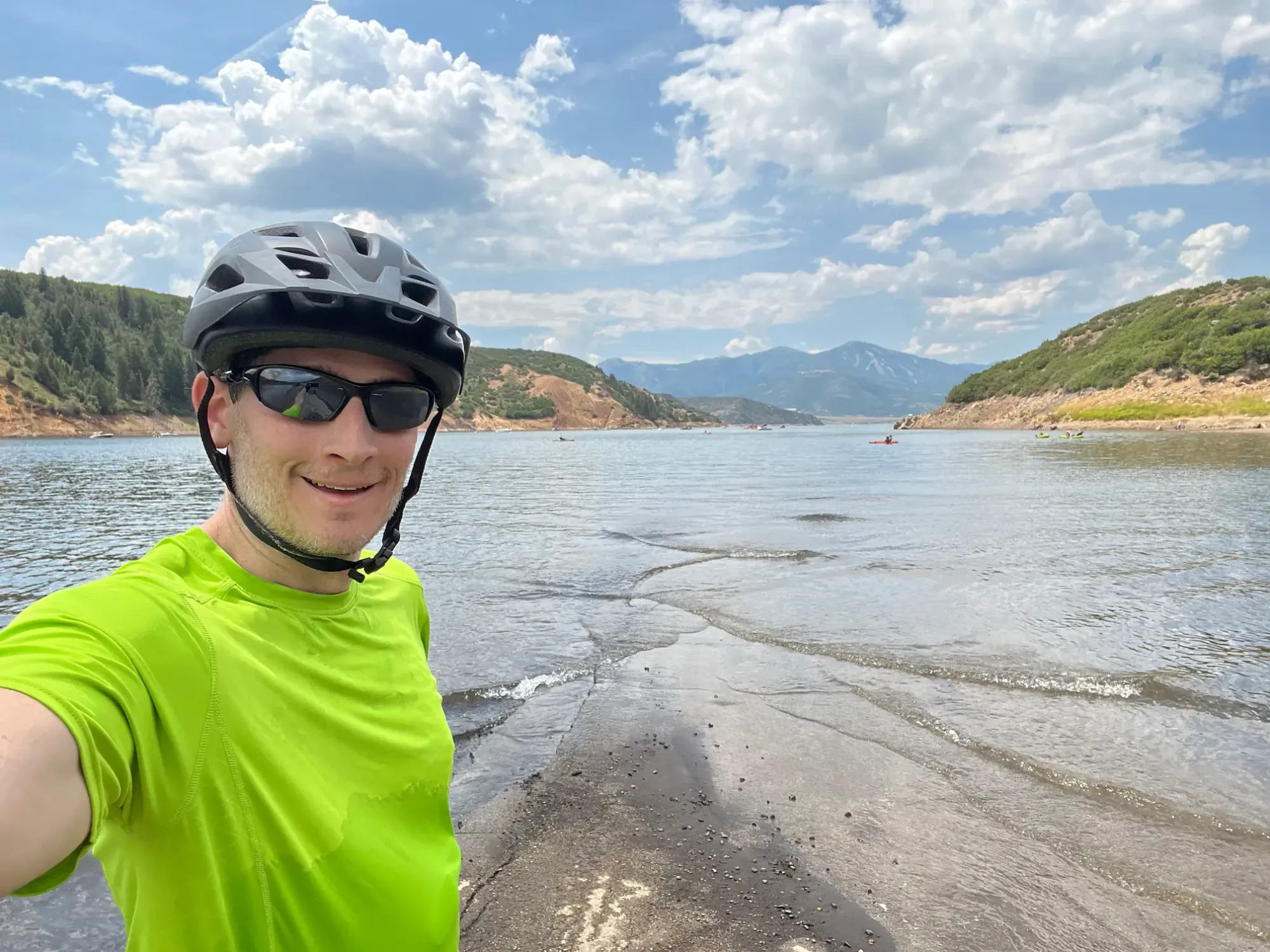 My choice to enter the Salty Lizard 100 gravel race (my first ever gravel race) was based on a goal that I had set for myself. For various reasons, I had previously set a personal goal to ride at least 100 miles in a single offroad ride. Entering a 100+ mile gravel race was an easy way to force completion of my goal. I have also found that I truly enjoy long-distance cycling so gravel racing seemed like a natural fit for me. Those were my reasons for entering a gravel race but yours may be completely different. The important takeaway from this is that you have an understanding of your own personal reasons prior to committing to the race event.
Learn to love riding alone
It is highly likely that you will, at some point during your race, end up riding alone for a significant period of time. This loneliness can be detrimental to your mental state if you haven't adequately prepared for it. While riding alone for long periods of time you may also start to feel like you are lost in the wilderness. This is especially true if you are riding a remote route in an unfamiliar area. Thankfully, there are several steps that you can take to prepare for these situations.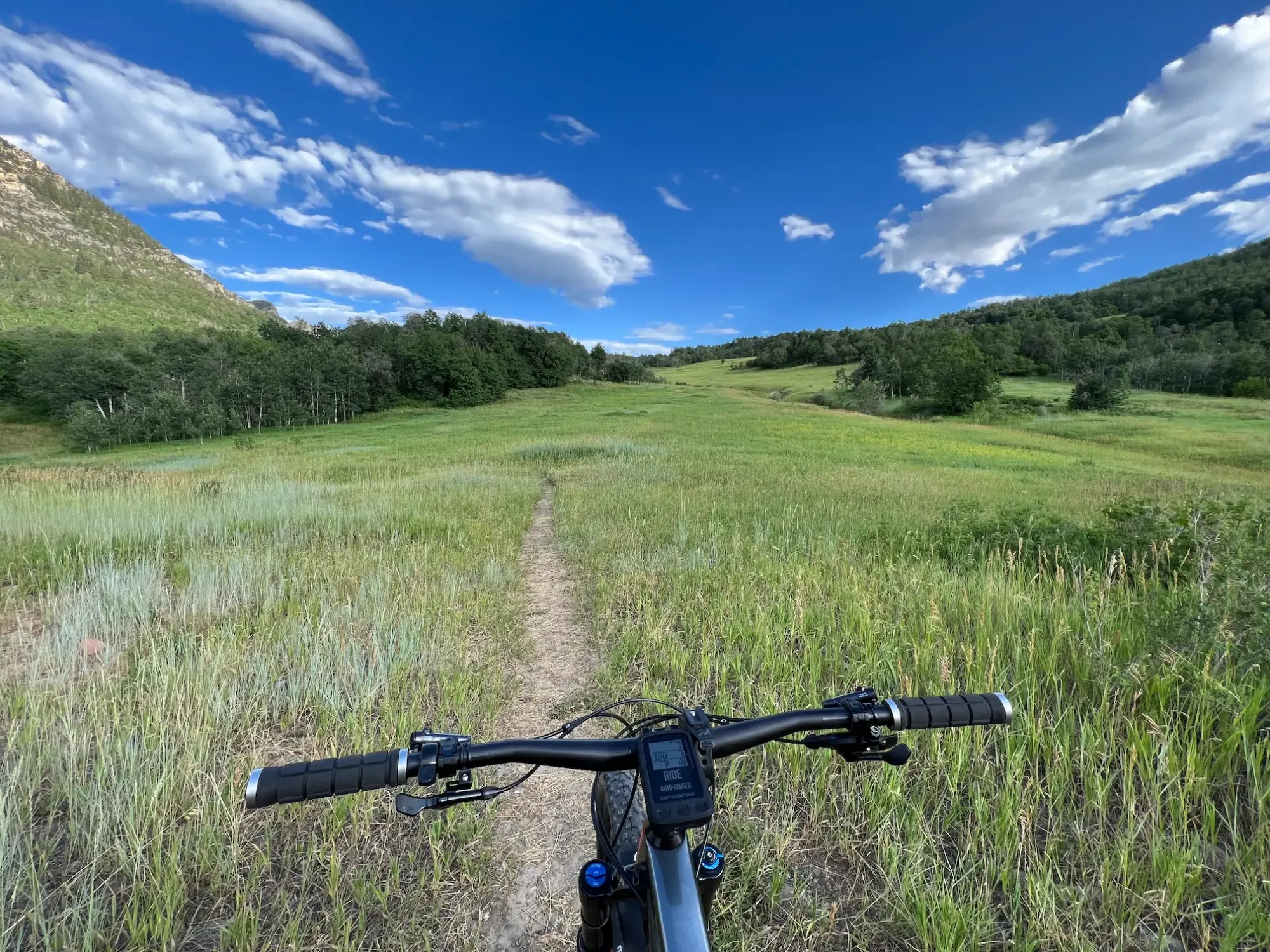 I highly recommend spending at least some of your training time riding alone. For some, this will be natural as they typically ride alone. However, for others that typically ride in group events this could be quite an unfamiliar training approach. Personally, I love riding alone! I find that riding alone gives me time to decompress from work and other life stressors. I also don't have to concern myself with keeping up with a group or holding anyone back. I can choose to ride at whatever pace that I want.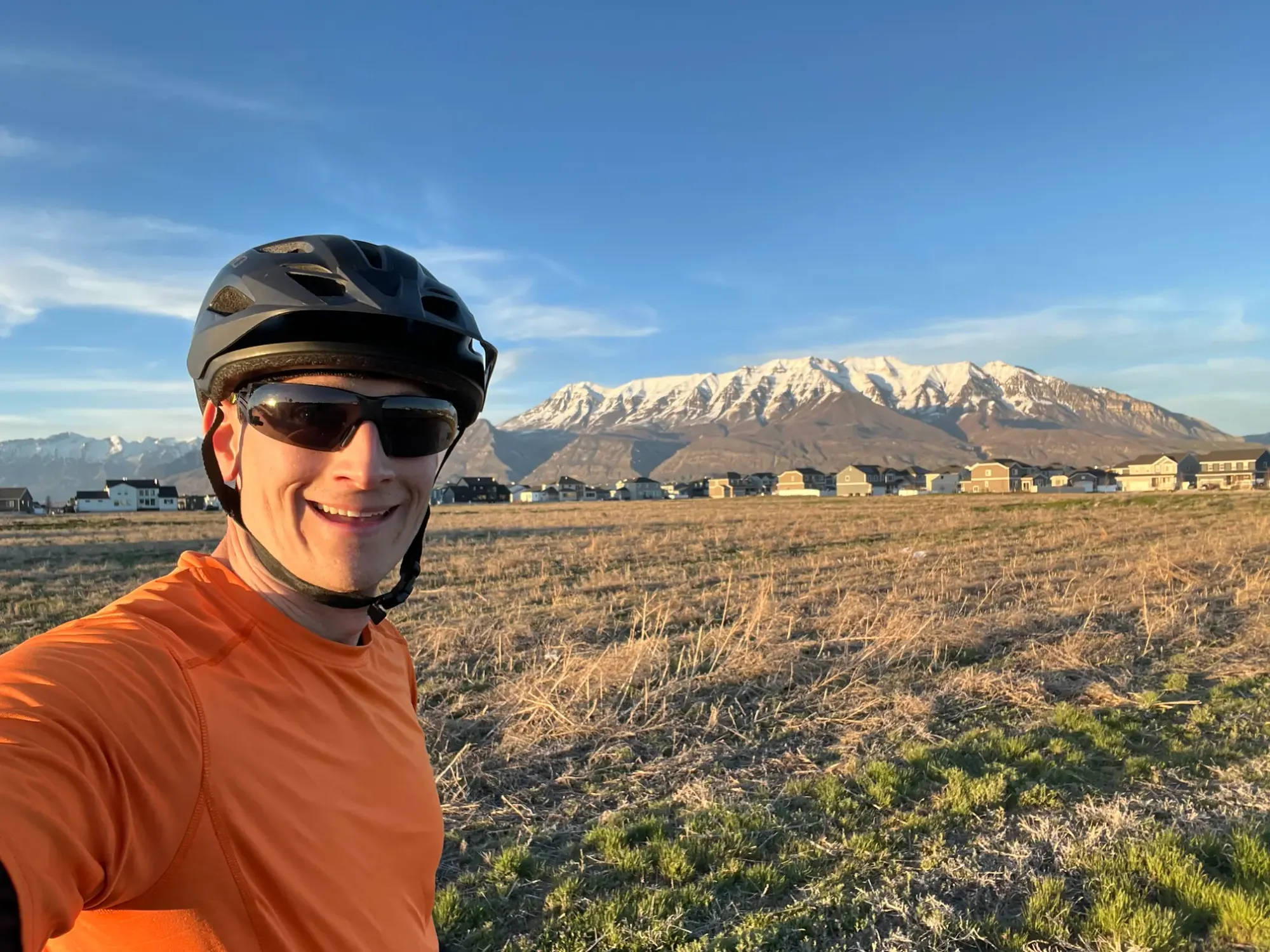 Here are a few tips that I recommend for getting used to riding alone.
Always bring emergency essentials: It is of utmost importance that you are adequately prepared for emergencies when riding alone. Specifically, you should be prepared for mechanical issues, weather changes, and minor injuries. You won't be able to depend on your friends to help you out when you are all alone on your route.
Start in familiar territory: Do you have a route that you typically ride with friends? If so, try riding it alone. The familiarity of this route will help improve your comfort level as you start riding alone.
Start with shorter routes: A shorter route will help you feel like you are always close to home. You'll never get that sense that you are "all alone, out in the middle of nowhere" which can feel scary to some people.
Branch out into the unknown: Once you start to feel comfortable riding alone, it's time to take it up a notch. Pick a new route in a new area that is unfamiliar to you. Riding this route for the first time, alone, will help prepare you for those times that you are riding alone during a gravel race.
Use music to comfort you: Listening to music while riding alone can help you to forget that you are actually alone. I personally don't listen to music while riding because I feel that it takes away from the experience of the ride. However, if you do choose to listen to music, please be sure to use a device that still allows you to hear your surroundings so that you don't put yourself in unnecessary danger.
Learn to love riding in a group
I just walked you through how to prepare for riding alone and now I am talking about riding in a group?!?!? What gives? Well, gravel races are very long events and throughout the day you will at some point find yourself riding with a group of other racers. For those that typically ride alone, this can feel very unfamiliar and might even make you nervous. The thought of racing at high speeds... through a rough course... very close to other riders... can make your heart race. 😅
Group dynamics in a gravel race are very interesting and can be used to your advantage. As I previously stated, most of the racers aren't necessarily "racing" for a podium position. They are more or less racing their own abilities to reach their own personal goals. Racing as a group can help ease the burden of completing a long-distance cycling course by sharing the required workload.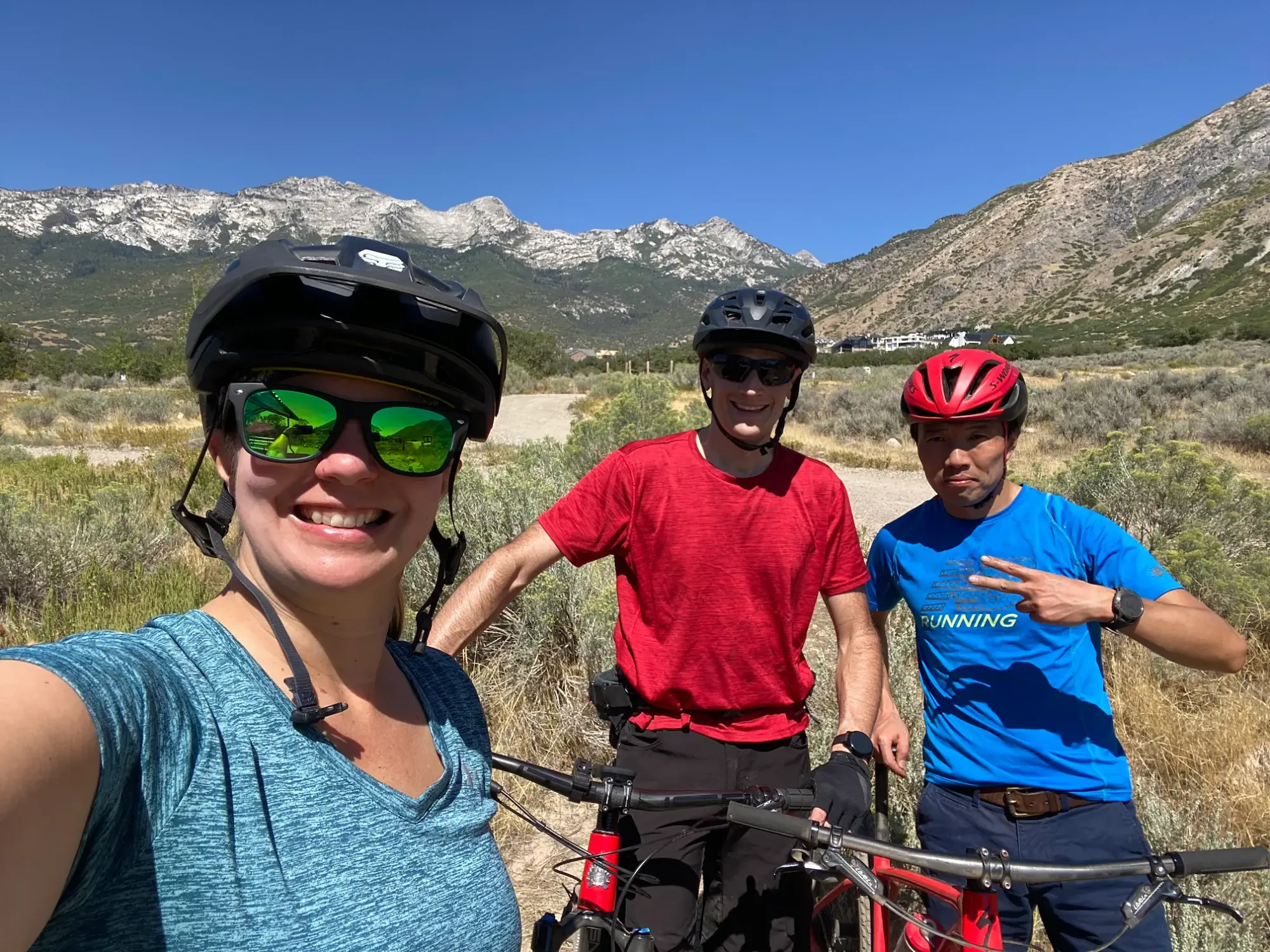 Here are a few tips that I recommend for getting used to riding in a group.
Join local group ride events: Use your favorite social media platforms to find and join local group rides. This will give you an opportunity to experience riding in a group dynamic in a non-competitive scenario.
Practice leading and lagging: The group "leader" takes on additional work due to the added wind resistance felt by the first rider in the group. The rest of the riders in the group benefit from the leader's effort since they are able to draft thus lowering their personal required efforts. Practice taking your turn up front and transitioning back into the pack.
Practice communicating with the group: Take some time to talk to the other riders in the group. Talking to others can provide a nice distraction during grueling efforts. It can also help you to get a sense of how the other riders are doing. Sometimes it can feel like you are the only one struggling in the group. However, once you start talking to the other riders you may find that you are actually feeling better than they are.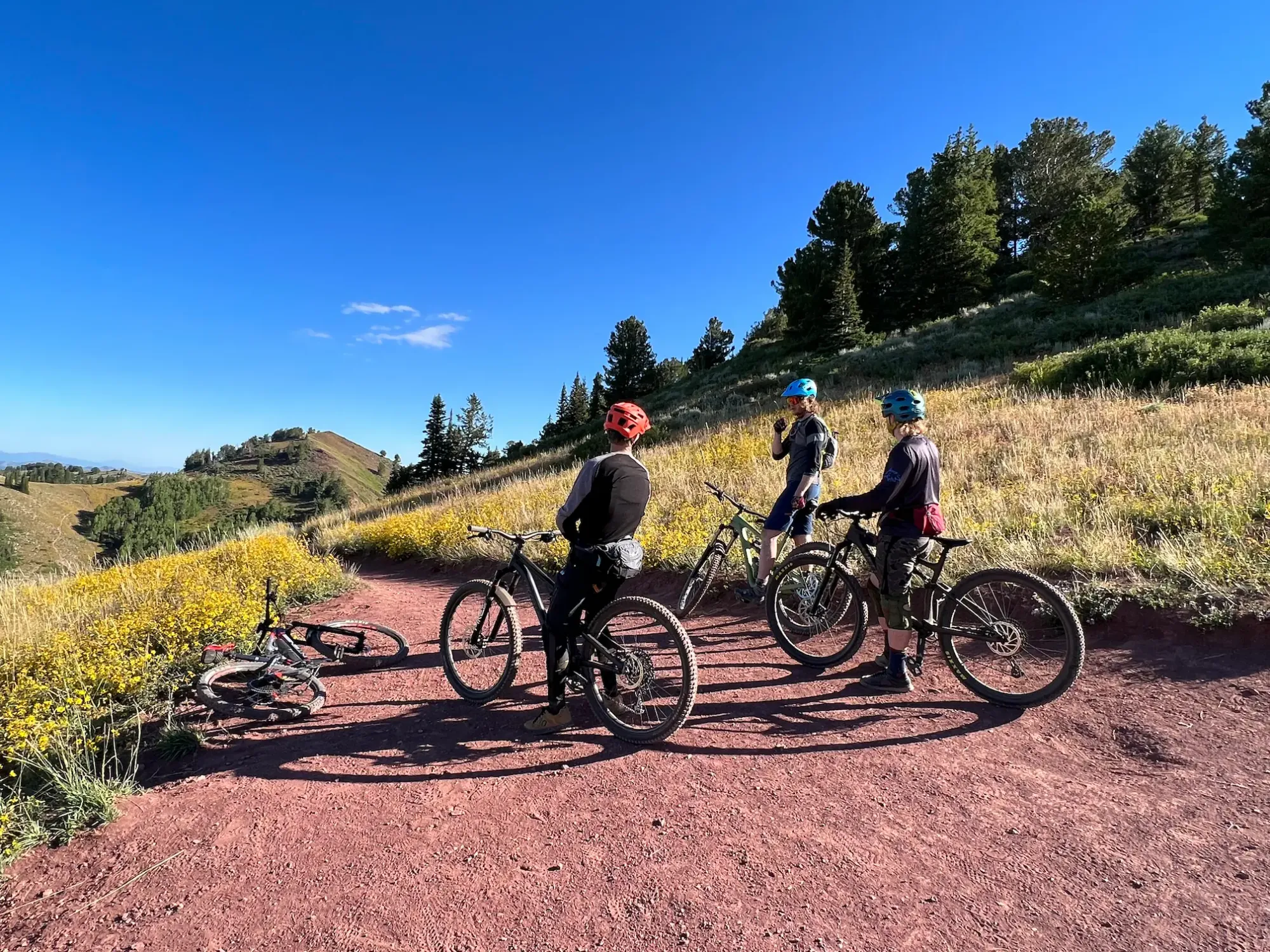 Here are a few tips for riding in a group during the race.
Announce that you are joining a group: Be friendly and let the other riders know when you are joining their group. Trust me, they will be glad to know that you are back there rather than catching them off-guard.
Provide assistance to other riders: Always do the right thing and help out other riders in need. If you see another rider that is struggling, you can ask them if they need any food, water, or mechanical support. Sometimes, the smallest bit of help can pay dividends to riders that are struggling. This goodwill between riders may, at some point, be exactly what you need in the middle of a race.
Use aid stations to link up with a group: Have you been riding alone for too long and wish you could ride with a group for a while? If so, you can time your departure from an aid station so that you naturally align with a group of other riders as they also rejoin the race.
Get out there and go for it!
Alright, those are my tips for mentally preparing for a gravel race. These tips helped me get through my first gravel race and I hope that they can help you as well.
Be sure to join our community and let us know what you think about this post. Did these recommendations help you? Do you have any other recommendations for our readers? Let us know in the comments below. 👇 💬