Hiking for Beginners: Basic Clothing
Written by Lindsey Huster
/
6 min read
/
Last updated 10 months ago
Last week I wrote the post Hiking for Beginners: Basic Trail Info to give new hikers a starting point on how to choose a trail.
Hiking for beginners
The main factors I look at when choosing a trail are the distance and elevation gain. Knowing those two factors and being able to estimate my hiking rate, I can choose a trail for the amount of time I want to be out hiking.
Next, I wanted to give some basic information on clothing choices for hiking.
What to wear while hiking
When I started hiking I really didn't have any special clothing. I wore what I already had, mainly from cycling. As we started hiking more often, some of those clothes began to break down. I started to research recommended clothing and found so many options... too many options! And too many opinions and price points. Ultimately I bought a few cheaper items to try out and get a feel for what I wanted and what would work for me. This would be my recommendation; for example, buy a few different types of shirts and see which type you like the best.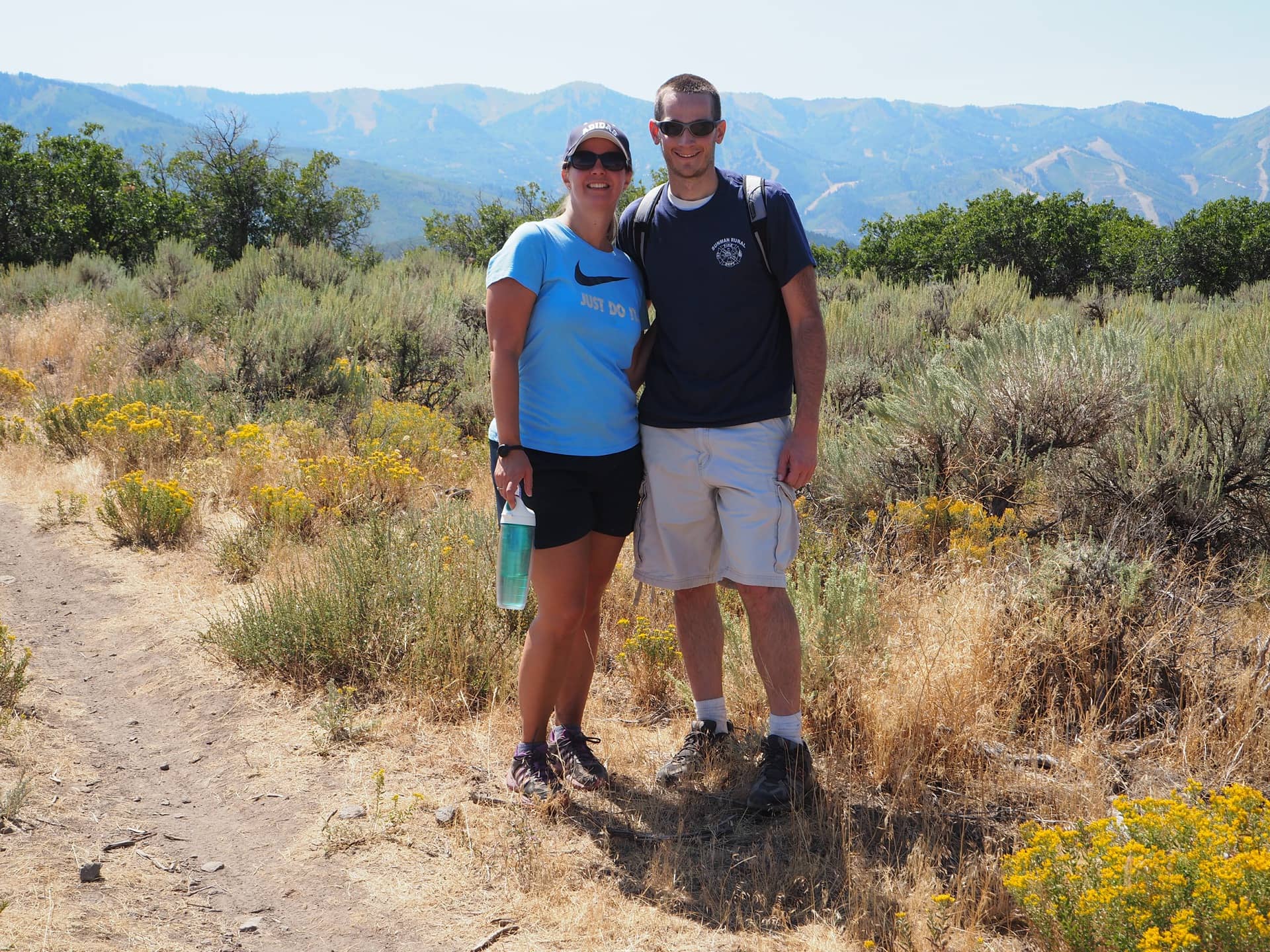 Basic clothing considerations
As I said, you can probably wear something you already have. When Keith and I started cycling I had to add workout clothing to my wardrobe. Prior to that I really didn't have much in the way of athletic clothes. A couple of pairs of sweatpants and that was it. I quickly added athletic capris, a couple of moisture-wicking shirts, moisture-wicking underwear, and sports bras to my closet. I was able to use all of these when we started hiking and slowly add items as I found them on sale or as needed.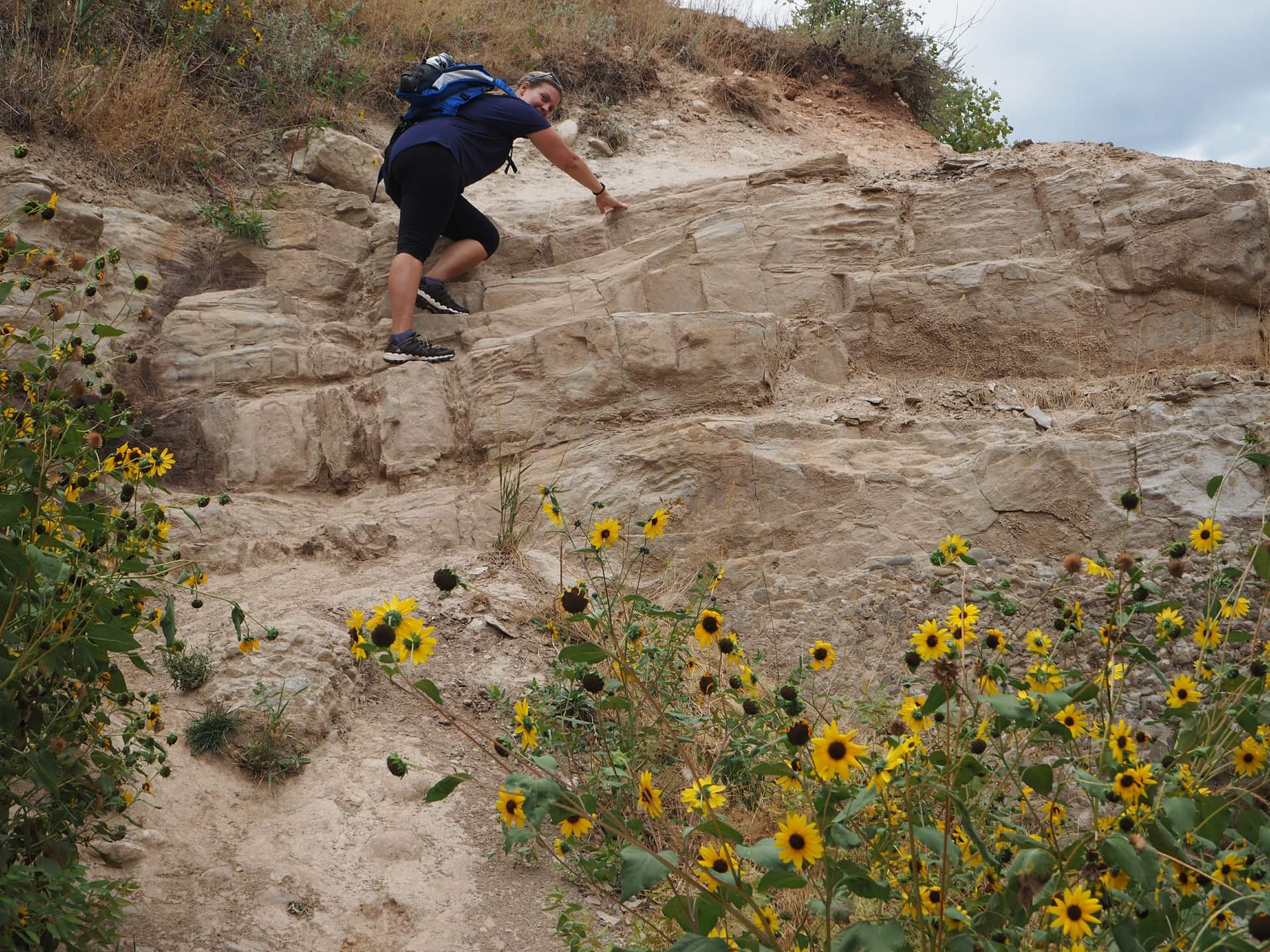 Hiking tops and bottoms
So much of what you will need just depends on your preferences. For hiking, I tend to wear Capri athletic leggings, a moisture-wicking shirt, moisture-wicking socks, and my hiking shoes. I rarely wear shorts or tank tops. I don't like my legs touching/rubbing while hiking and my backpack straps irritate my shoulders if they are bare. This is just my preference…. at this time. I've already shifted back and forth between different blends of shirts/pants that I like. My advice on basic clothing is just to be comfortable and functional. That means something a little different to each of us.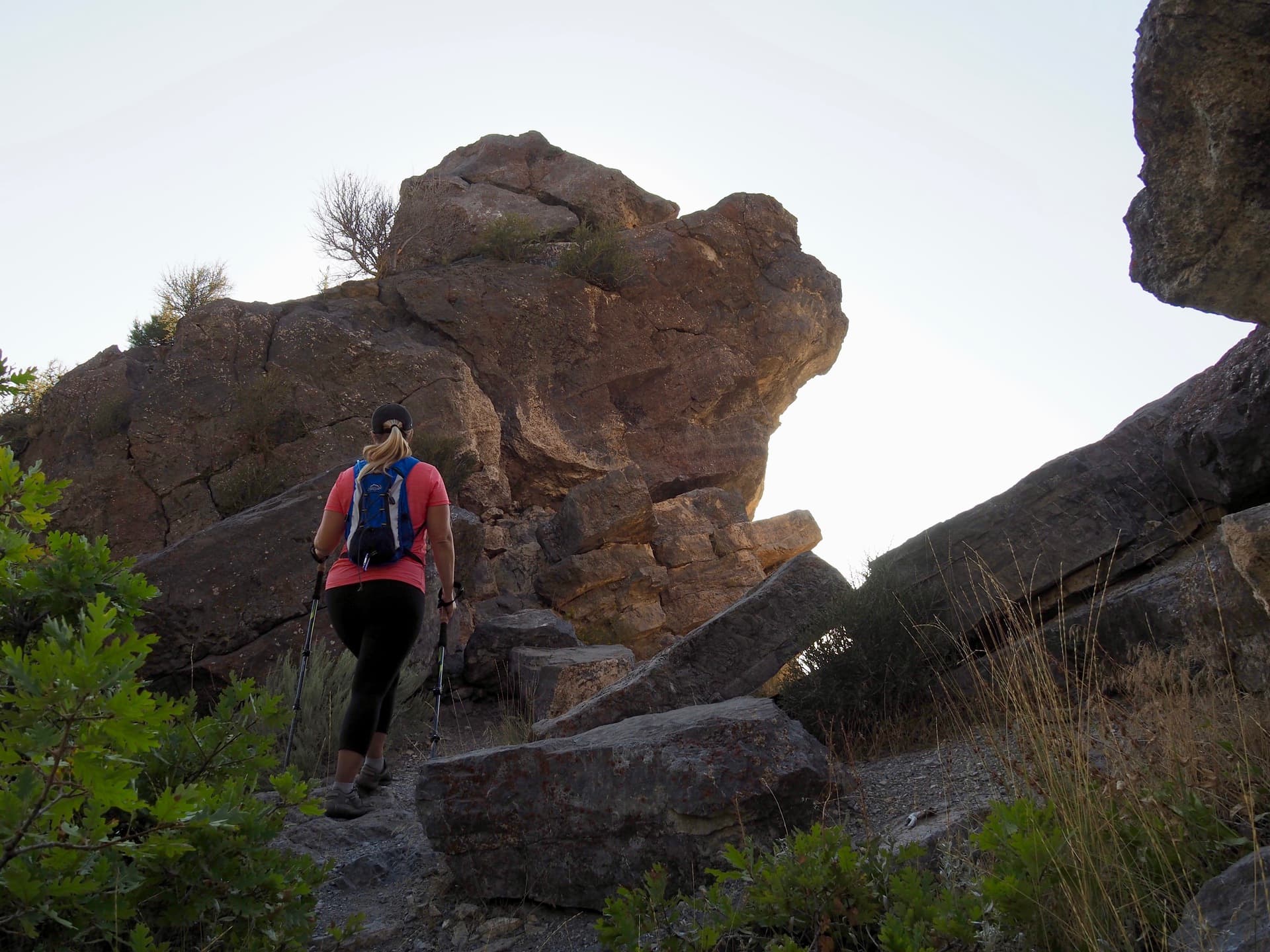 Hiking shoes
We started wearing old gym shoes and really there is nothing wrong with that.  After some time, we did decide to buy something made more for hiking. Hiking-specific shoes or boots tend to be more supportive and give more traction.  Keith and I also wanted to dedicate shoes for hiking and not be wearing our everyday gym shoes on the trail.
I researched and shopped around quite a bit before buying my Merrell shoes.  I already had a pair of Merrell sandals and they are super comfortable, fit my foot just right, and are sturdy.  After trying on basically all the hiking boots I could find, nothing compared to the Merrell's for me. I prefer the lighter feel and with some of the heavier shoes, I felt like to toe was wider and I was afraid of tripping over my own feet.  This is just my preference though, you will need to think about your own preferences.
I bought the Merrell Women's All Out Blaze Aero Sport Hiking Shoes and absolutely love them! These shoes are super comfortable, not too bulky, fit like a gym shoe, and are just what I wanted in a hiking shoe… until we were hiking at Natural Bridges National Monument and the sand kept building up in the shoe. The vented shoe wasn't ideal for such sandy terrain so I was going to need another pair.
I wanted to try on some shoes to see if I'd like to try another brand. I wasn't sure I wanted two of basically the same pair of shoes.  There were a couple of pairs that I really liked, but did again choose the Merrell Women's Moab 2 Waterproof Hiking Shoe! This version is waterproof and exactly what I was looking for.
Here are a few of my favorite hiking clothing items
Kirkland Signature Active Crop Pants, I bought mine at Costco for around $20 and wish I would have bought at least one more pair.  Once I realized how much I like these, they were out of season so I'm hoping to find more this summer.
I really like moisture wicking fabric of these pants and it probably works the best of all my current pants.  The wider waistband is also very comfortable.
The Adidas Tech Tee is so great for hiking because of its moisture wicking and the pattern really hides any sweat marks.  I really like the length of this shirt and that is a little stretchy.
I'm not sure where I first bought this shirt but recently found it at Kohl's so I was excited to pick up another.
I got this Nishiki v-neck on a clearance rack somewhere.  The fit is great, it's moisture-wicking and very versatile. I wear this all the time and not just for hiking. I've been on the lookout for another shirt like this (different design) but haven't had much luck in finding another. I tend to buy multiple clothing items I really like.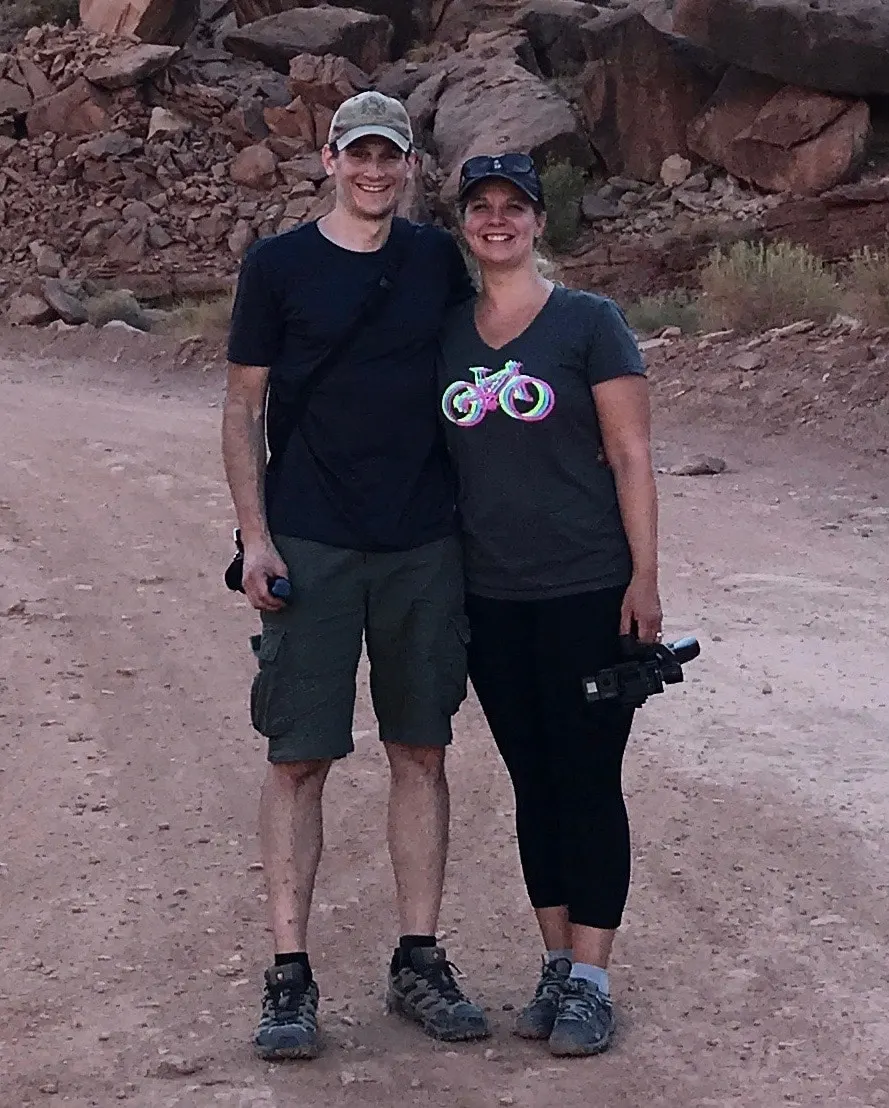 I also typically wear a hat while hiking for additional sun protection on my face, to collect sweat, and to pull my hair back. The Adidas Climalite hats are thin, lightweight, and moisture-wicking. You can also find these at Kohls.
Tek Gear brand clothing products from Kohls
If you haven't tried this brand, I'd recommend taking a look. Tek Gear is a brand made and sold exclusively for Kohls. Some of my favorite athletic pants, shirts, sweatshirts, jackets, socks, etc. are Tek Gear. They are very reasonably priced (especially when on sale and/or with a coupon) and I find the quality to be the same or even better compared to some of the big-name brands. When it comes to clothes that are going to be used outdoors, in the dirt, etc. this brand is my #1 pick.
What do you wear hiking?
Share with us what you like to wear hiking. How do you determine what works best for you? Do you have any favorite items to share? Comment below. 🙂