Holiday Fun in Utah
Written by Lindsey Huster
/
6 min read
/
Last updated 10 months ago
My cousins, The Moore's, were in Utah visiting us at Christmas and we had a blast skiing with them at Solitude for a very memorable Christmas Day.
If you missed last week's post, check it out here: Skiing Solitude with Family on Christmas Day
Check out our video
A special holiday
Keith and I were beyond thrilled to spend time with family at Christmas.  Cindy, Chris, Cara, and Cayla flew into Las Vegas on Christmas Eve and made the drive up to our house near Salt Lake City.  Flying into Vegas was much cheaper and would still allow them to eat Christmas Eve dinner with us.
*Chelsea left for Germany on Christmas Eve also, so they were able to coordinate their flights for roughly the same time.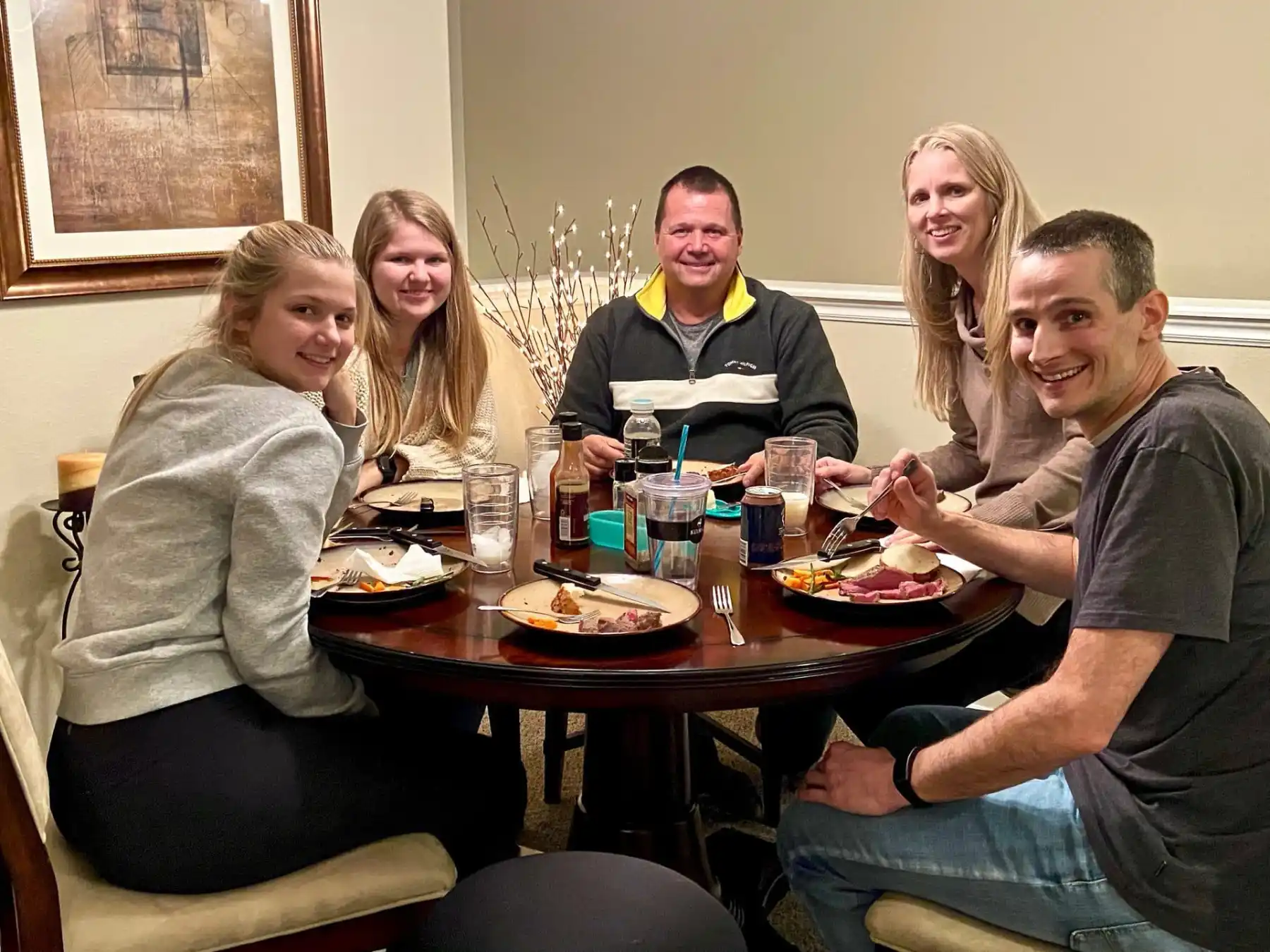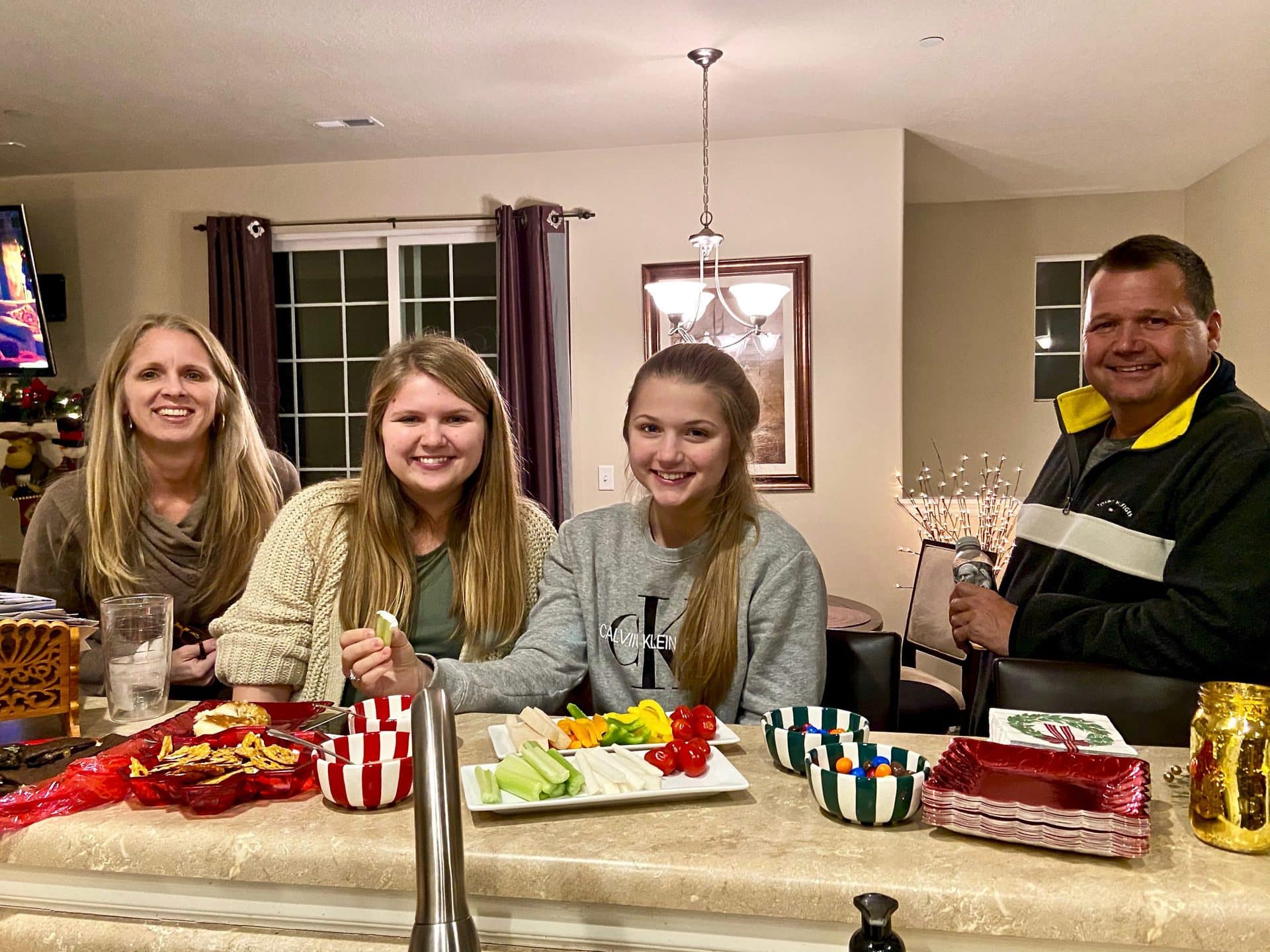 Four extra people in our home
This was the largest group we hosted at our house.  You wouldn't think that four people would be a lot, but we do only have a two-bedroom townhouse with the second bedroom being Keith's office (and physical therapy room at the moment).
I was able to set up a queen-size air mattress in our master walk-in closet for the girls to have their own "tiny room."  It actually worked out quite well and they liked having their own space.
*side note*  Even though it did work out nicely, Keith and I had been looking at upgrading to a larger townhouse for a while.  In fact, we recently went under contract for a larger townhome and will be moving in a couple of weeks! We are excited about the extra space so that it will accommodate guests more easily for us.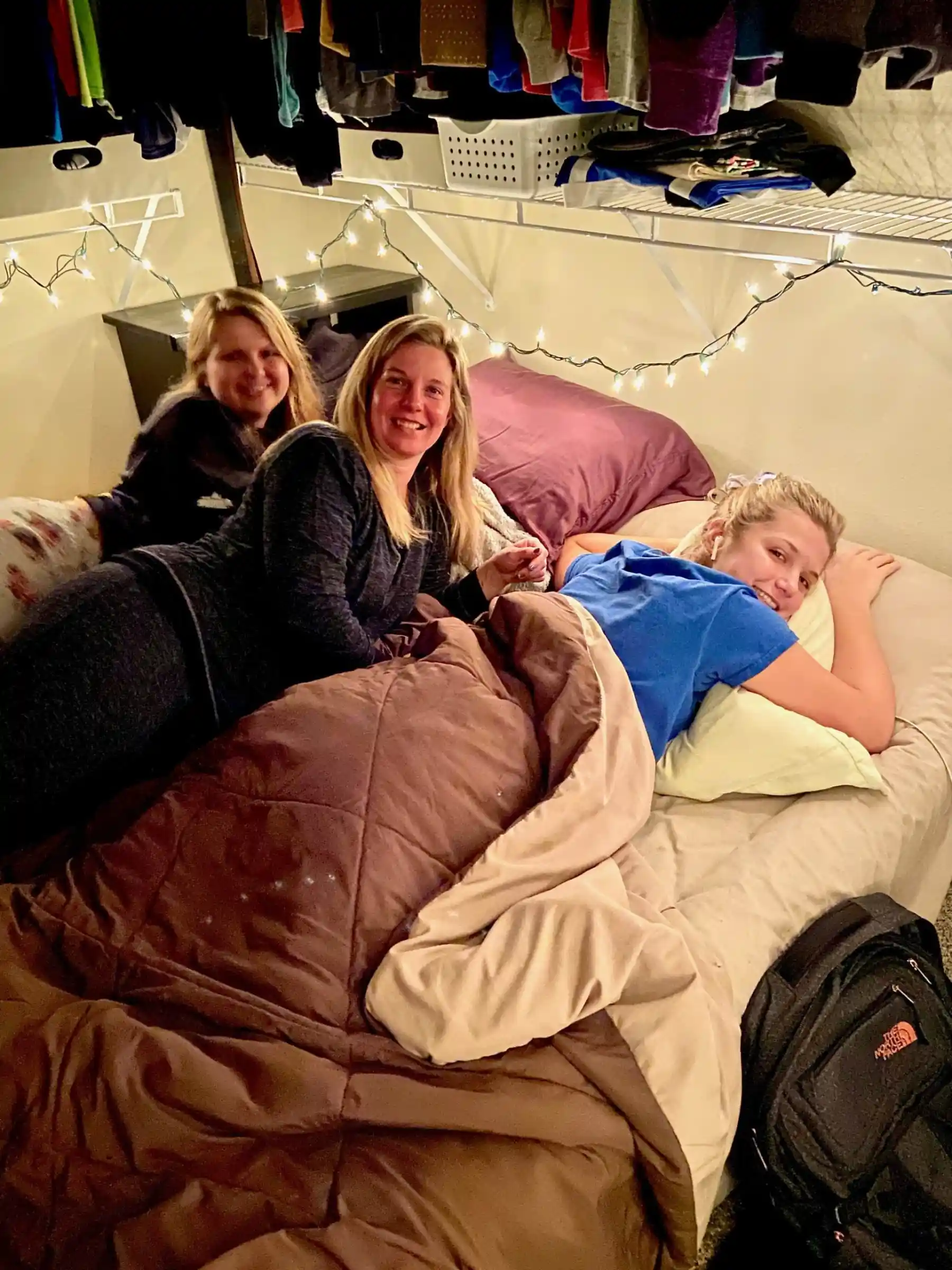 Exploring downtown Salt Lake City
The Moore's have been to Utah a couple of times, but have never had the chance to visit downtown Salt Lake City. This would be the perfect time since I think it's magical at Christmas.
First, we took the long way to Salt Lake City to get a view of Utah Valley.  This is a great way to view the Wasatch Mountains and Utah Lake.  Next, we made our way to the city and toured the area at sunset.  Then, we had dinner at Avenues Proper, a restaurant Keith and I had been wanting to visit. Next, we meandered City Creek Mall and Temple Square. Finally, we saw a very talented singing Santa and the Macy's Candy Windows. It was an ideal city night filled with holiday spirit!!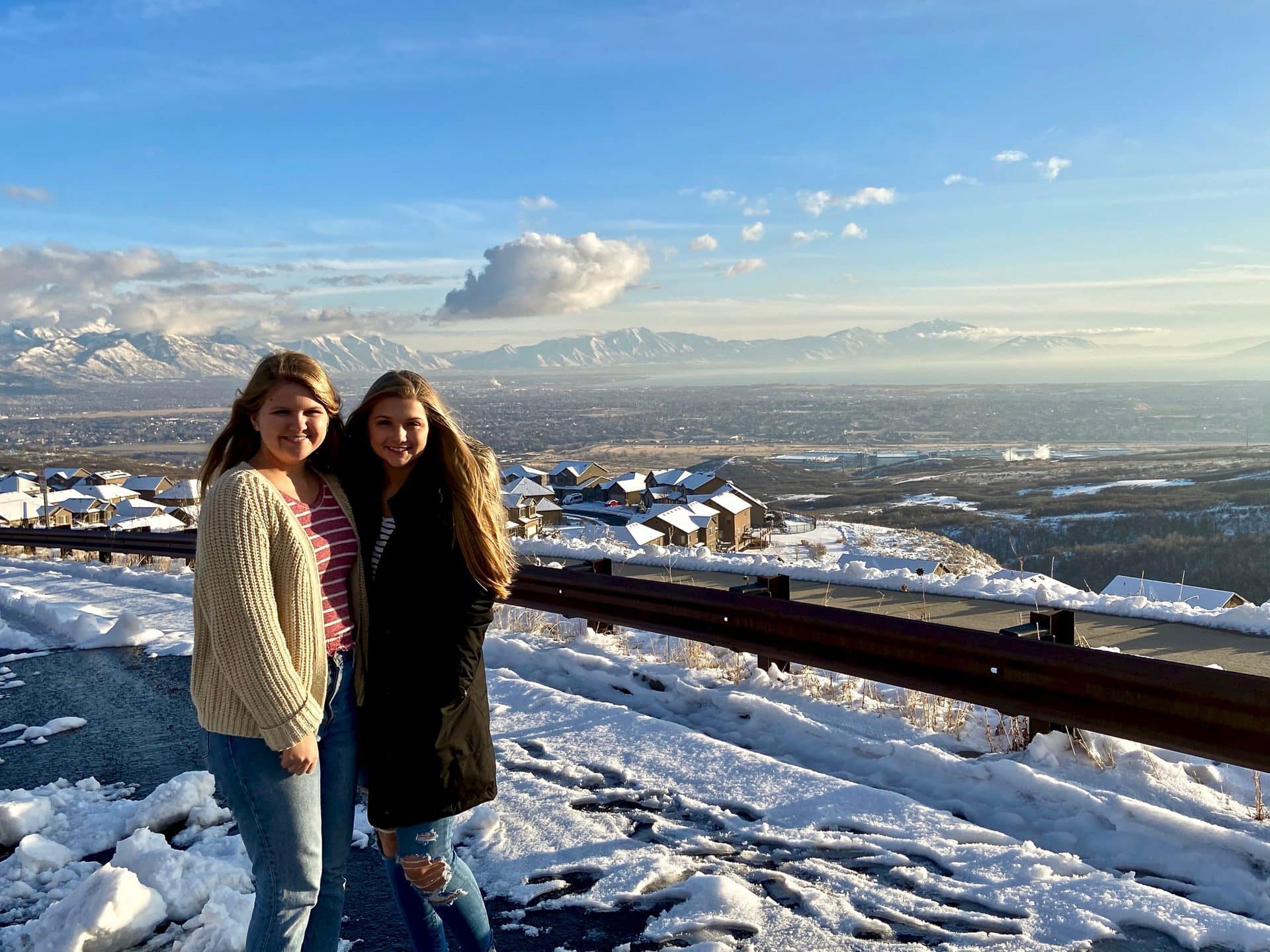 Our first-time axe throwing
None of us had ever been axe throwing so we decided this was the perfect time to do something that would be new for all of us.  We made a reservation at Prodigious Entertainment just down the street from our house. We were all excited and anxious to try this new activity.
The instructions about learning to throw the axes were helpful and we were taught a couple of games to play.  Everyone had a blast learning something new and trying to perfect our axe-throwing skills.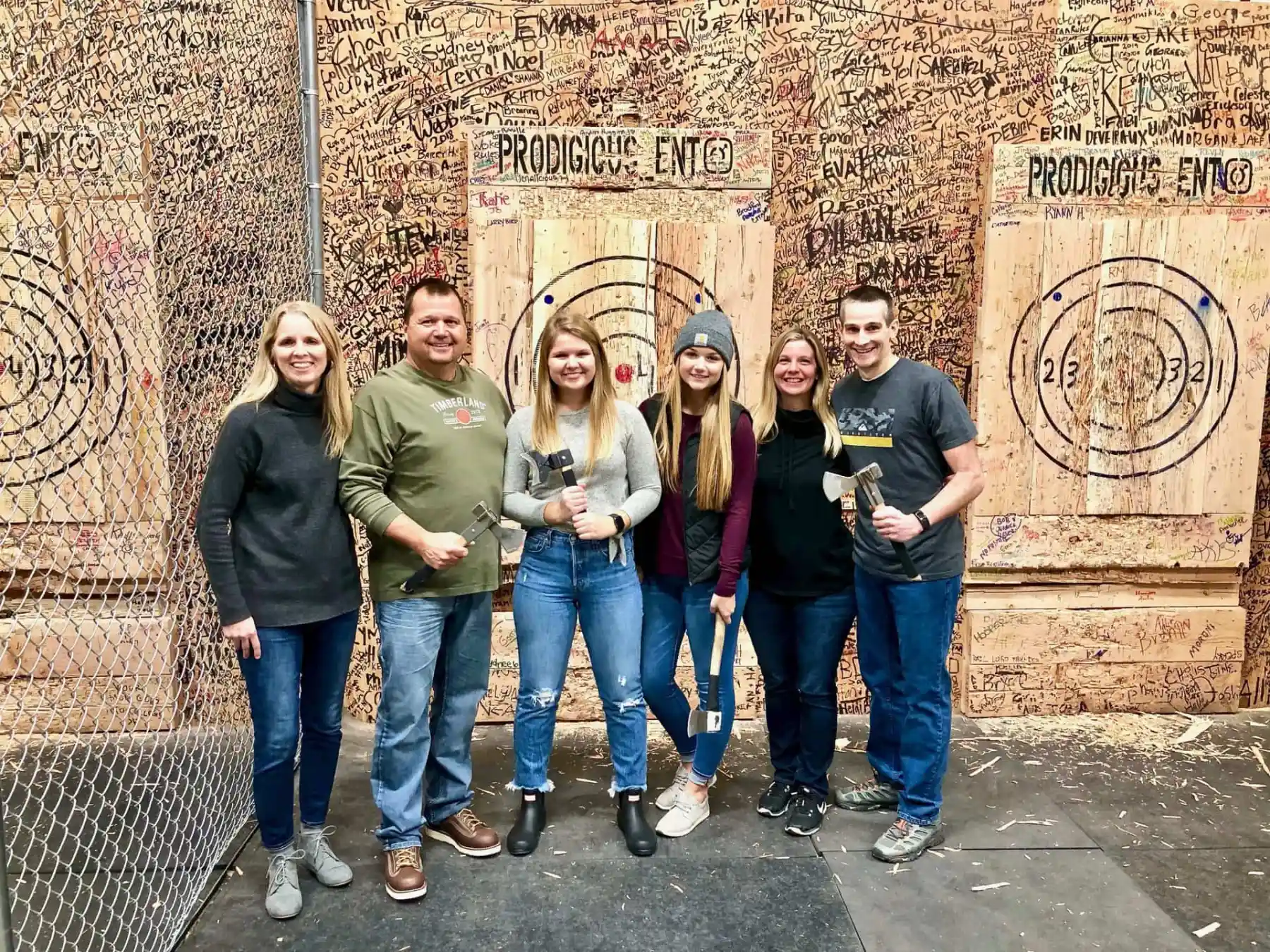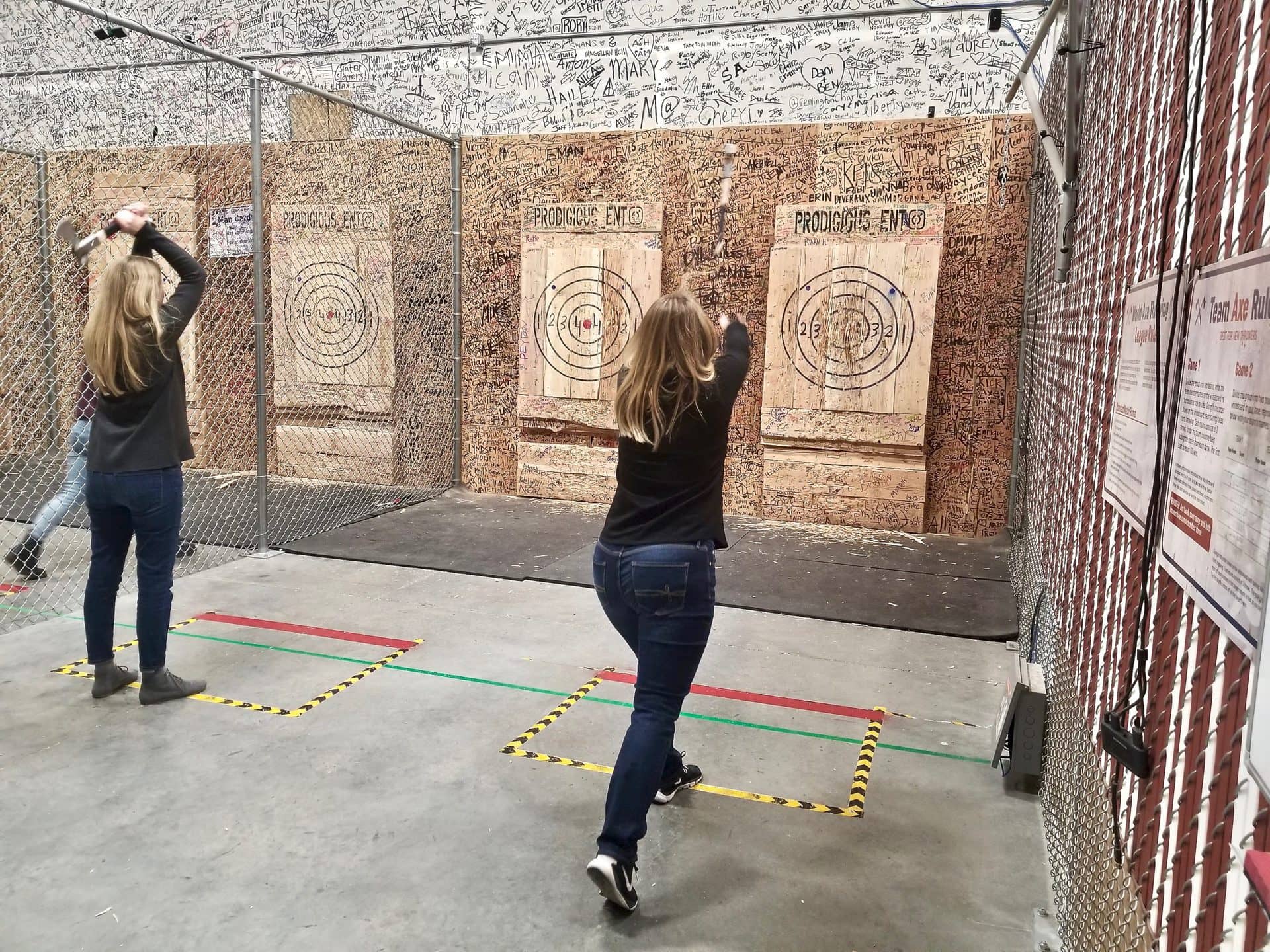 Lindsey is not feeling well... half-day flu 🤧
I, Lindsey, ended up being sick one morning/afternoon so Keith took over duty as a tour guide.  Cayla stayed back at the house with me that day in case I needed her.
Keith took Chris, Cindy, and Cara for a drive west of our house.  They drove out to the Pony Express Parkway trailhead where there is also a lot of BLM land.  This area is managed by the Bureau of Land Management, so much of it can be used for recreation like camping, off-roading, etc.  It's not too far from where we live, yet it feels pretty remote so it's a great contrast to the suburbs of Salt Lake City.
On the way back, they got a view of Mount Timpanogos from across Utah Lake in the opposite direction in which we typically face.  It's another impressive grand view of the Wasatch Mountains. Keith also took them to a campground we found last year when we drove around the lake.
Luckily I was feeling better by the time they got back and went on with our regularly scheduled activity of Luminaria.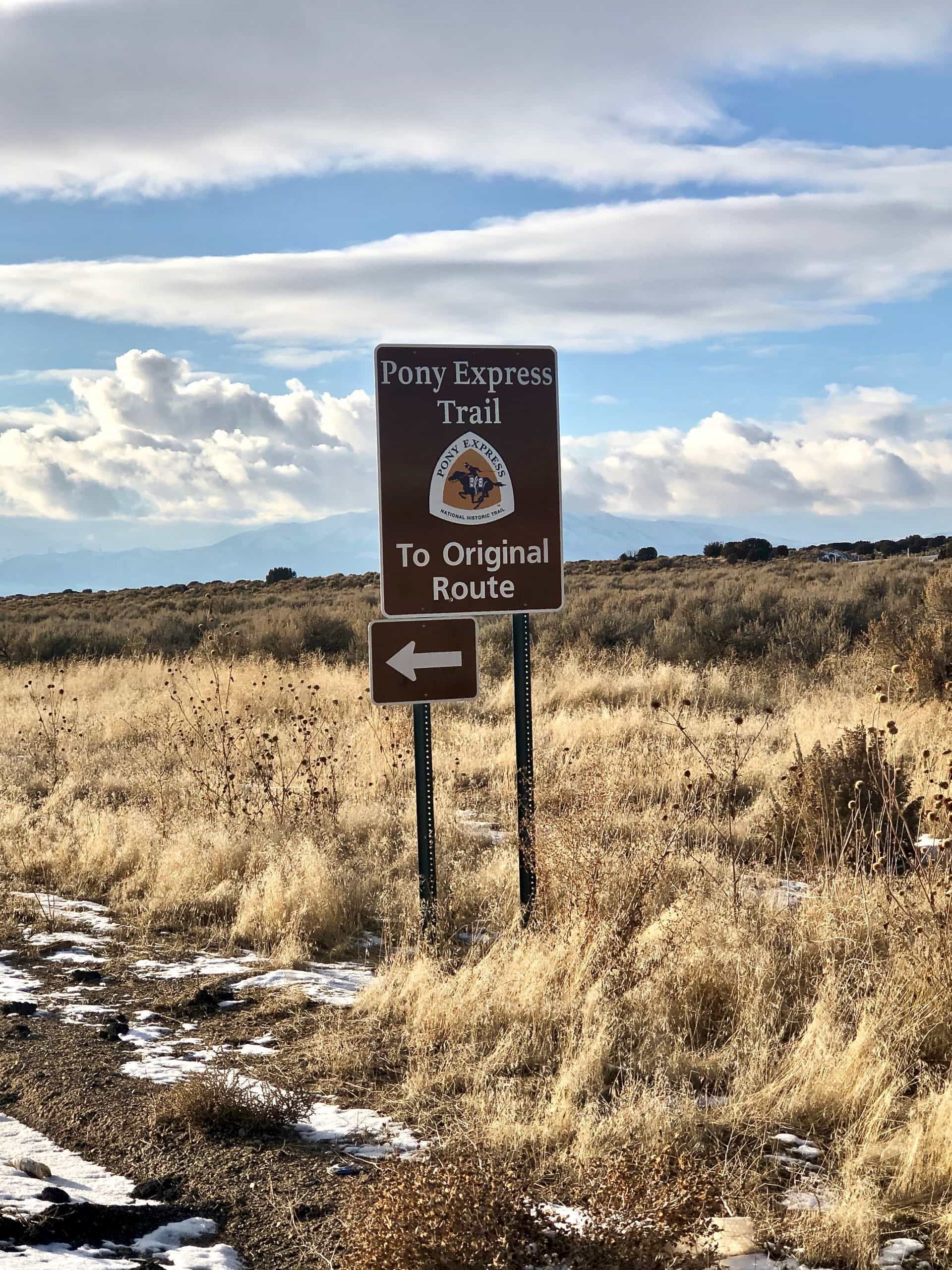 Luminaria at Thanksgiving Point
Keith and I had been to Luminaria a couple of years ago when this amazing Christmas light display first opened at Thanksgiving Point.  We were so impressed with the themed lights that we hoped someone would visit us at Christmas so we could share them with them.
When The Moore's told us they would be here at Christmastime, I hoped they would want to go to Luminaria.  The night before, we drove around and looked at some local Christmas lights and I knew if they were impressed by that, they'd love Luminaria.  Although, the local lights we saw were up to par with the pros so it was fun to have an equally enjoyable, but a different type of viewing experience.
Luminaria is located within the Ashton Gardens at Thanksgiving Point. You stroll through the gardens, which are separated into different themed sections.  It was fun to see all the different types of displays and each time we entered a new area we announced the new theme, which became an inside joke related to other family stories. 😉  Those are the best kind of trips with family, not only the activity you experience together but the inside jokes that fill you with joyful memories.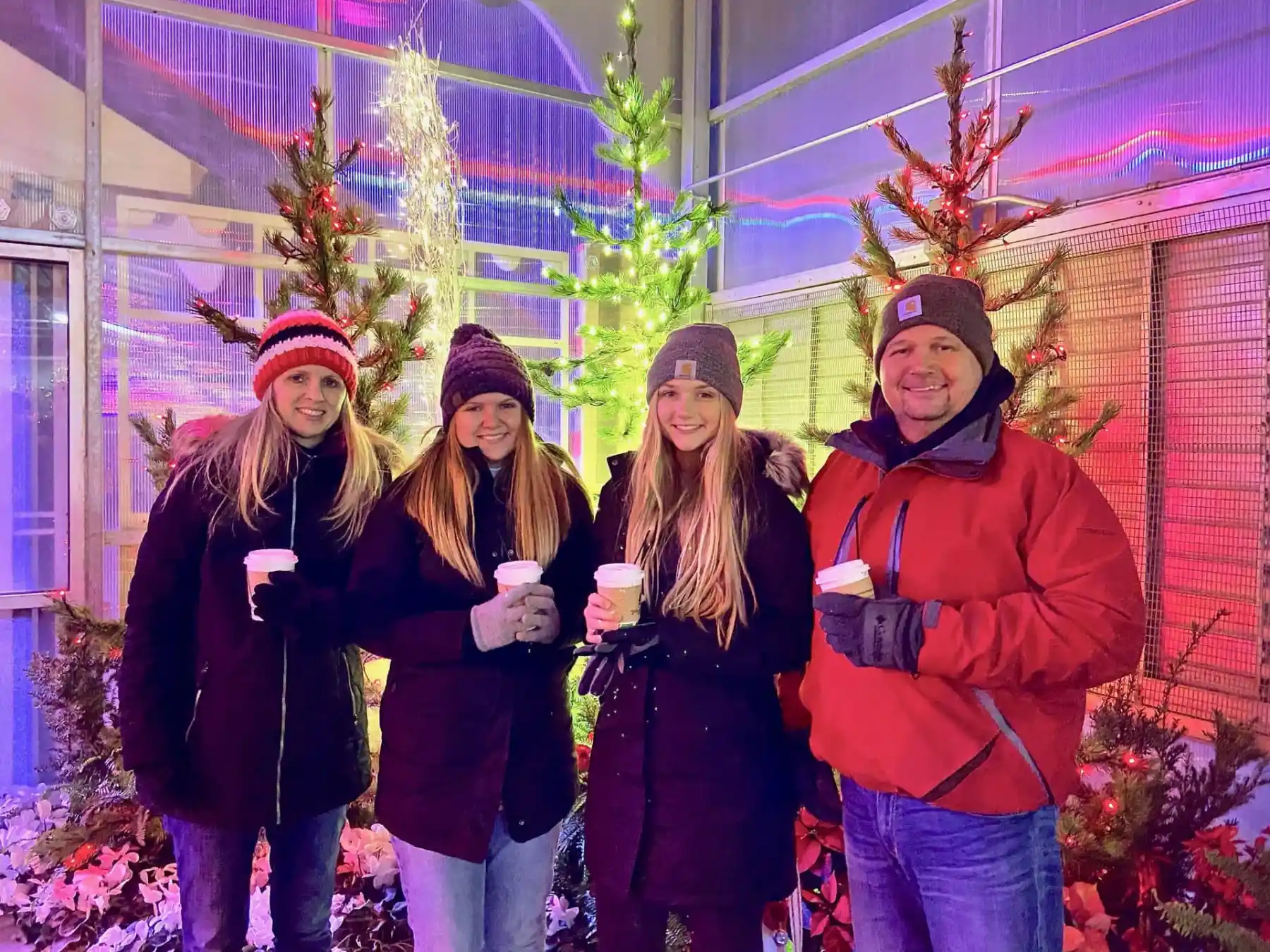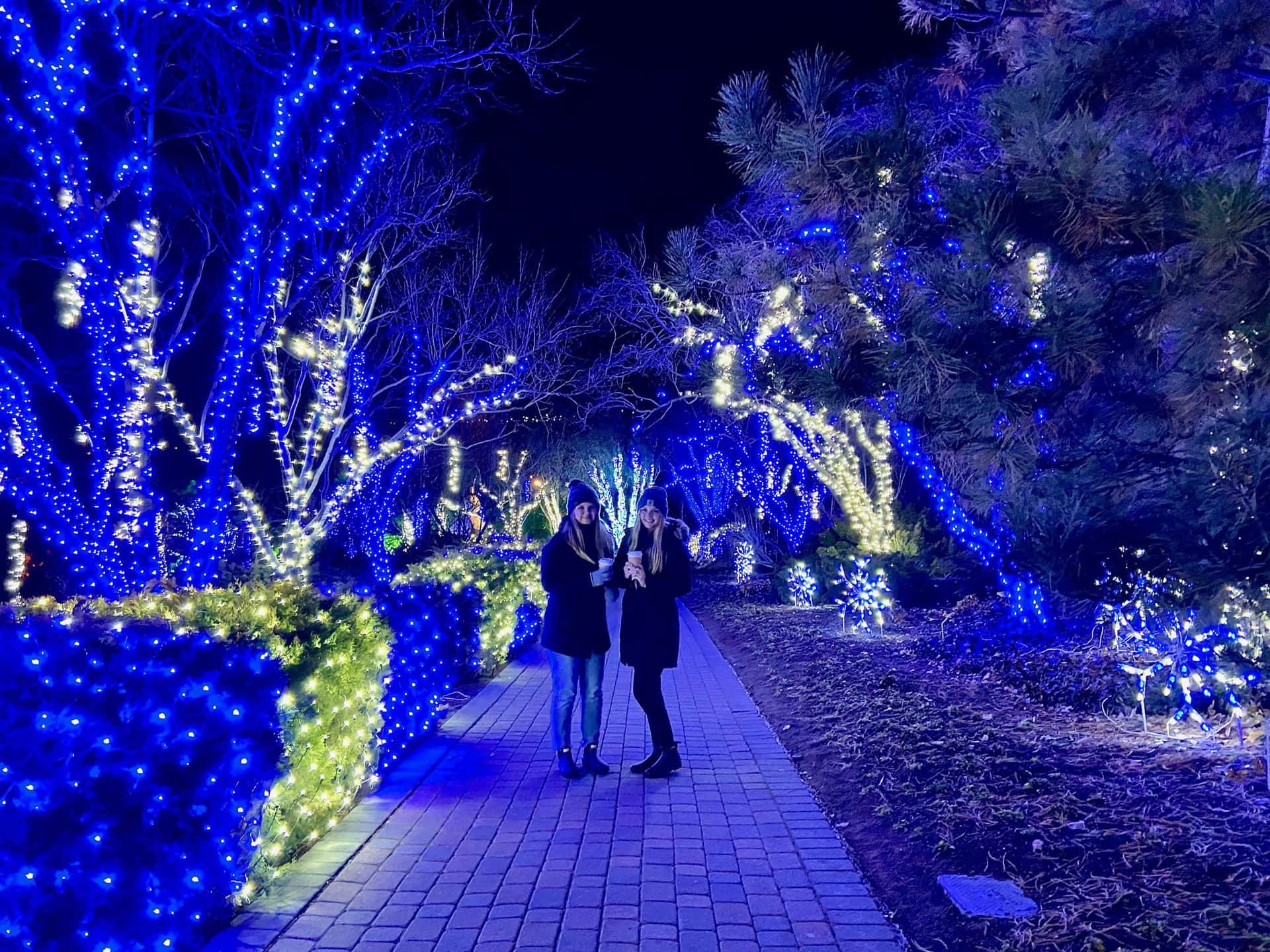 One more day of skiing coming up
The Moore's had already experienced quite a lot of our area at Christmas by now and we had one more full day of skiing planned, plus a half-day of relaxing before they had to make the drive back to Las Vegas for their flight to Cincinnati.  Check back next week as we visit Powder Mountain, where Keith was injured last year!