Kolob Plateau Scenic Drive
Written by Lindsey Huster
/
6 min read
/
Last updated 5 days ago
While Keith and I are on motorhome trips we have to balance our time with physical activities like hiking and biking with non-physical activities like jeep drives and sightseeing.
Balancing our activities
The non-physical activities typically lend themselves to weeknight activities for us. Keith works all day so planning our time efficiently is quite important. The longer hikes and excursions end up being weekend activities for us and we typically find a pattern in our schedule for the week. During this trip to Leeds, Utah, we decided Fridays were for jeep drives with Lexi. This was the first Friday evening and we were excited to see another new area, Kolob Canyon.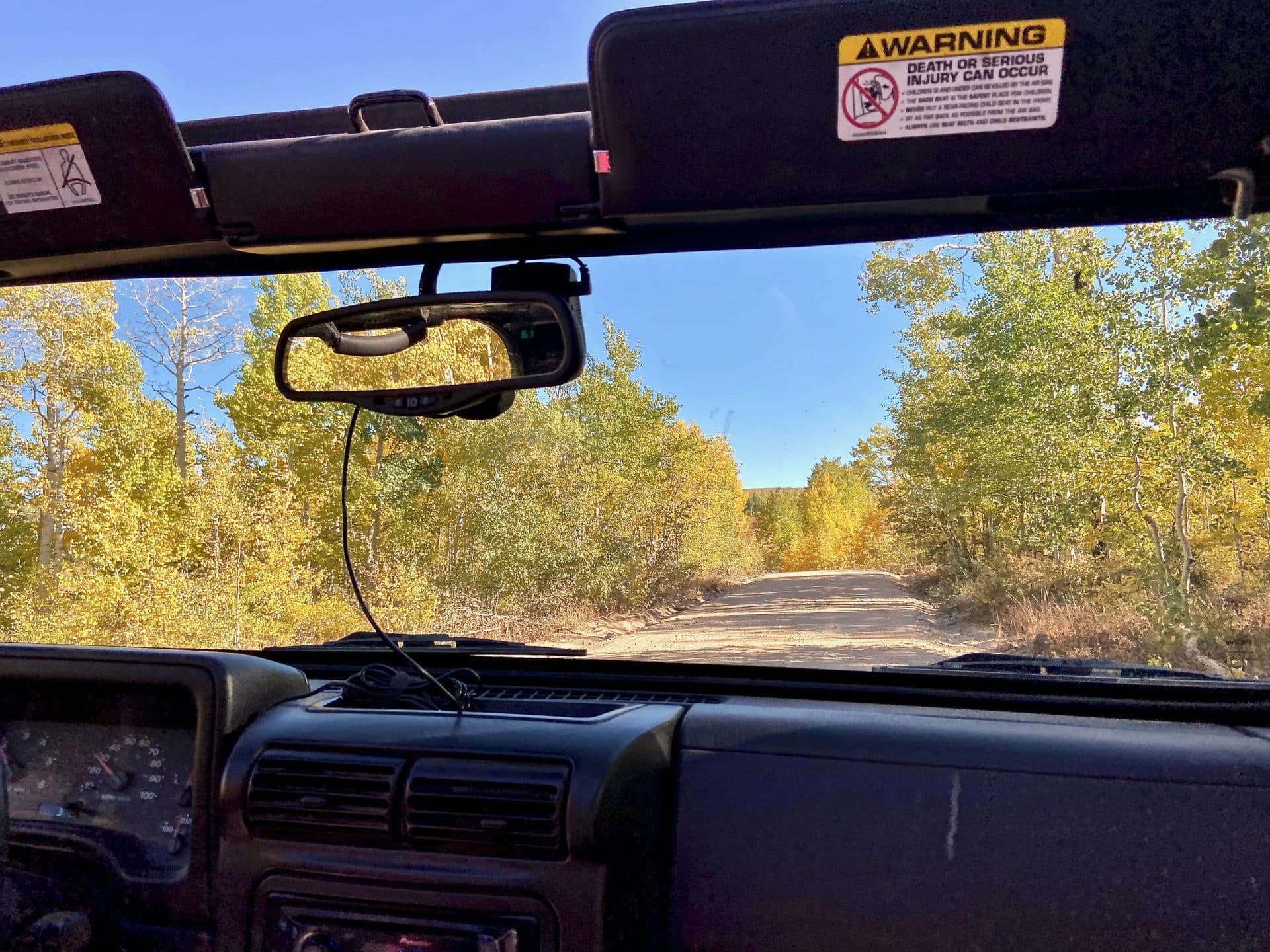 Lexi loves to ride in the Jeep
We take Lexi with us on the jeep drives so this would be a good outing for her since we'd have fuller days on Saturday and Sunday, meaning she'd be left alone for the majority of the day. One thing you should know about pugs in general and very specifically to Lexi is that she is not an outdoor dog, nor does she like a lot of activity. She actually has to be forced to go outside at times and pugs can sleep 14 – 16 hours per day. Taking her on these weekly jeep drives actually became a joke to us because we're pretty sure she'd rather just stay in the motorhome. How do we know? Well, she actually hides when she sees us gathering her stuff!
Check out our video
Jeep the USA
Keith found this awesome site called Jeep the USA. You can find information for over 450 trails on this site. Trails info is listed for Arizona, California, Colorado, Nevada, New Mexico, South Dakota, Texas, Utah, and Wyoming. Keith really liked the rating system and it helped him to find trails that we would be comfortable driving. He made a list of trails that interested him and we did an easy one to start. This site is also valuable for those traveling on UTVs, ATVs, or quads.
Jeep the USA provides good information about the drive plus the GPX file that can be downloaded to the All Trails app to use as the map. This is especially important because this map will work even when there is no cell service, which happens a lot, especially in the backcountry. Having this type of map allows you to pinpoint your location compared to the trail, making it unlikely you would get lost. This can also be really useful if you were to need to give your location to emergency services.
Kolob Plateau
Keith chose this drive since it would give us the chance to see the northern section of Zion National Park, Kolob Canyon. This drive is also rated as easy so this would give us a nice scenic drive without the worry of an incident. We followed the recommendation and drove north to south for a more scenic drive. The drive was partially paved, otherwise a well-graded road for any vehicle with a little bit of clearance.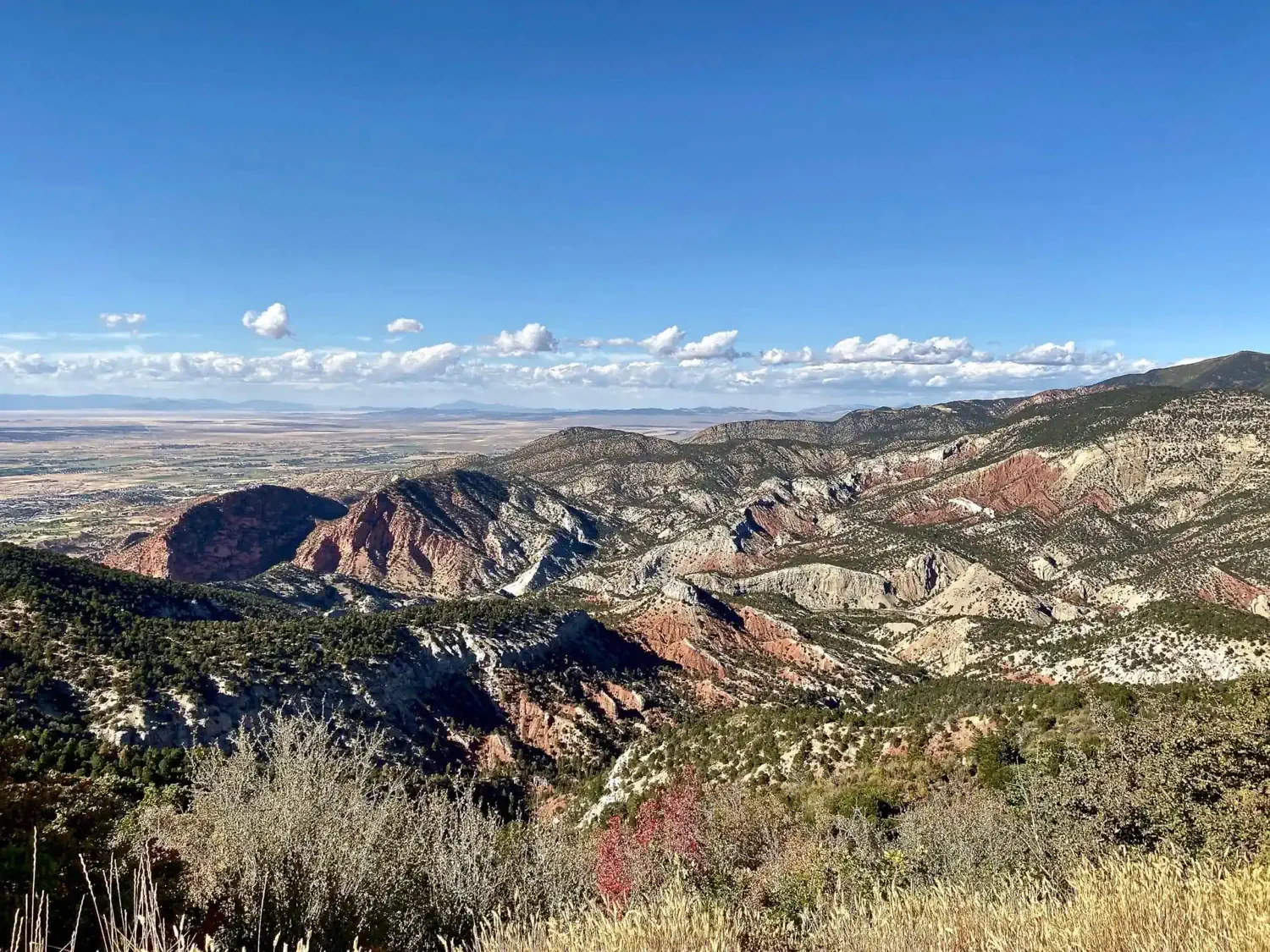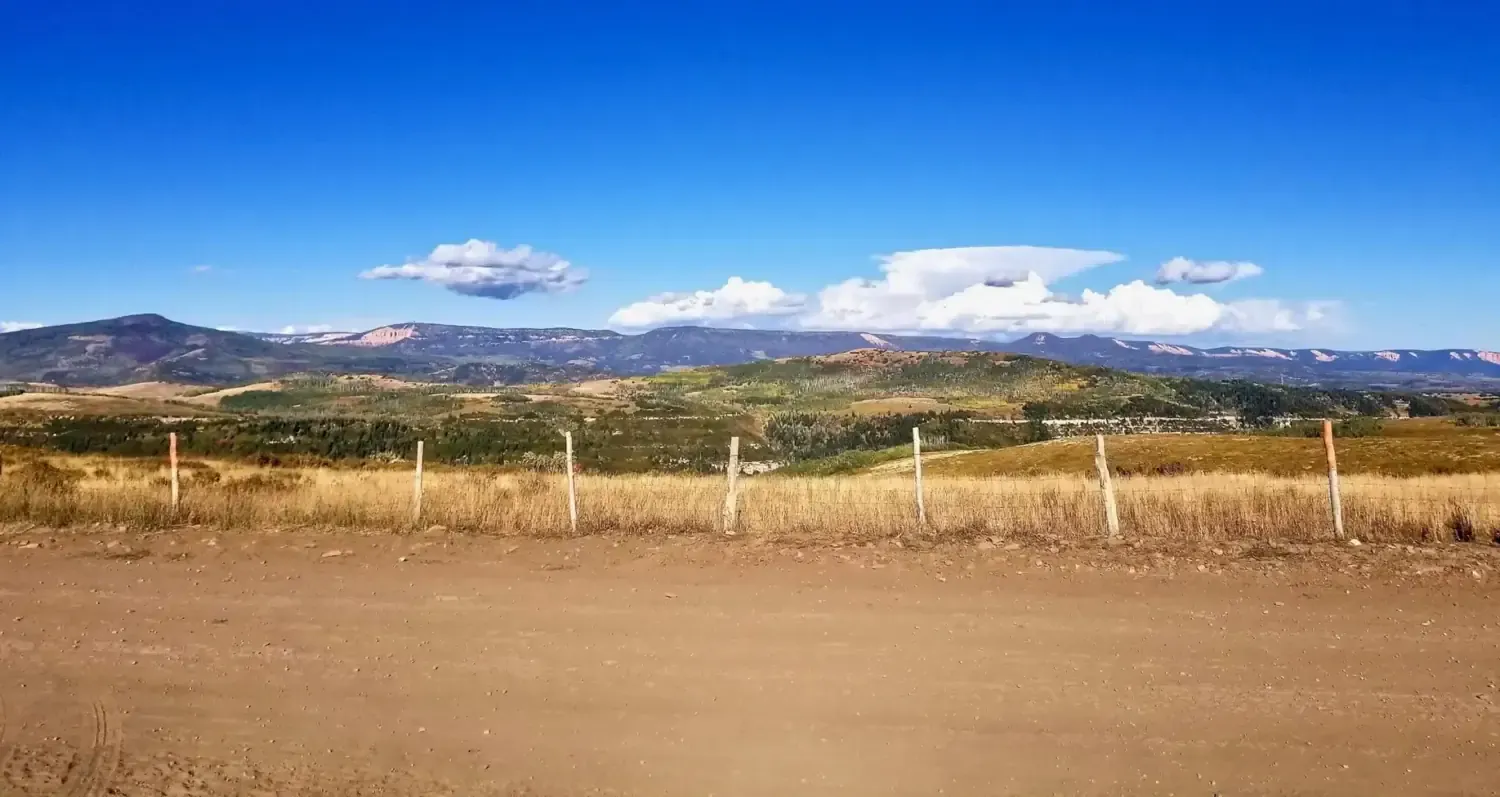 Such diverse scenery
The one thing that really surprised me about this drive was the diversity in landscape. I feel like this drive has it all! Aspen groves, Evergreen trees, a reservoir, red rocks, a few scattered homes and ranches, a memorial, and more.
One of the best parts of the drive for me was the changing of the Fall colors. We typically drive the canyon roads near Salt Lake City in the fall to enjoy the colors. We did do this when my dad was in town, but the colors weren't nearly as bright as they could be. It was a nice surprise to see a section of this drive with so many vivid colors.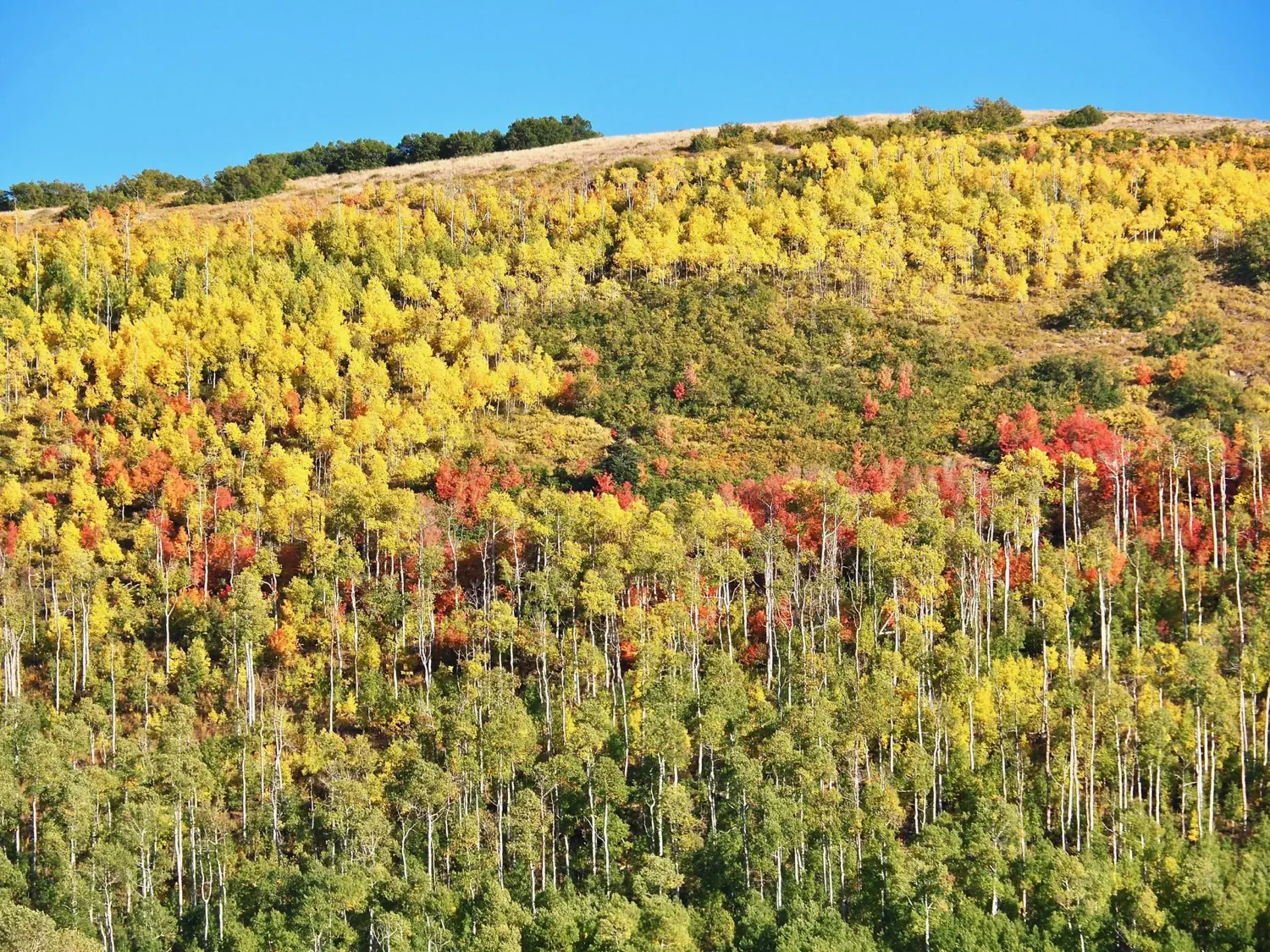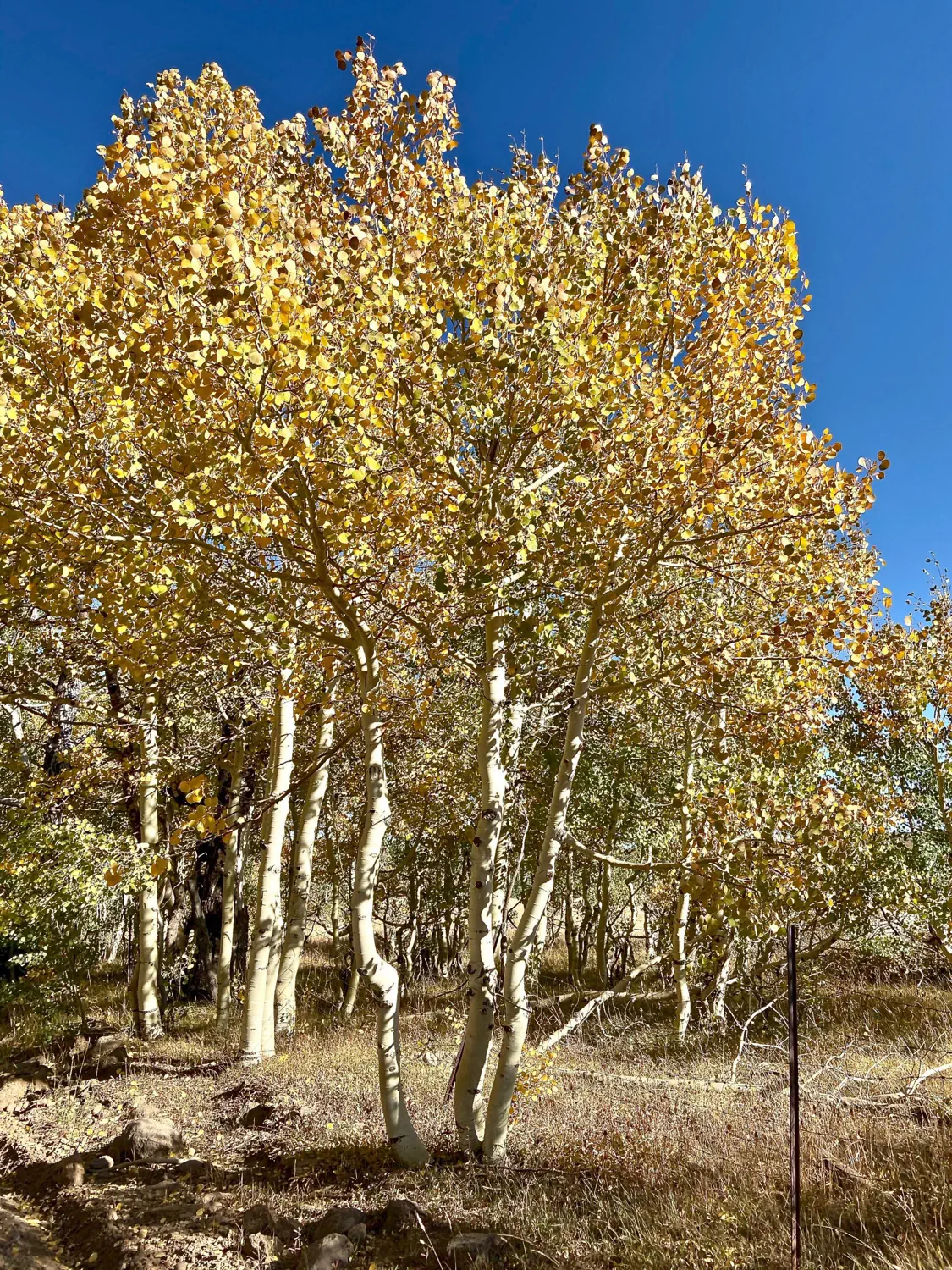 Captain Maurice Francis Graham
I was not aware of this memorial and we stumbled upon it by seeing a small wooden sign along the drive. It was a nice stop to learn more about this man and his story. According to the plaque at the site, Captain Maurice Francis Graham was internationally renowned for his flying ability and a hero of WWI, saving the lives of hundreds. He later pioneered an airmail route from Los Angeles to Salt Lake City.
On January 10, 1930, his plane was last reported flying over Cedar City, Utah in an intense snowstorm and was never heard from again. The largest and longest aerial search in history began and the story wasn't complete until his plane and remains were found months later. He had landed safely with the plane intact, which was found first, and then his remains were discovered later with the mail in his arms as he attempted to proceed onward with his intention to deliver the mail.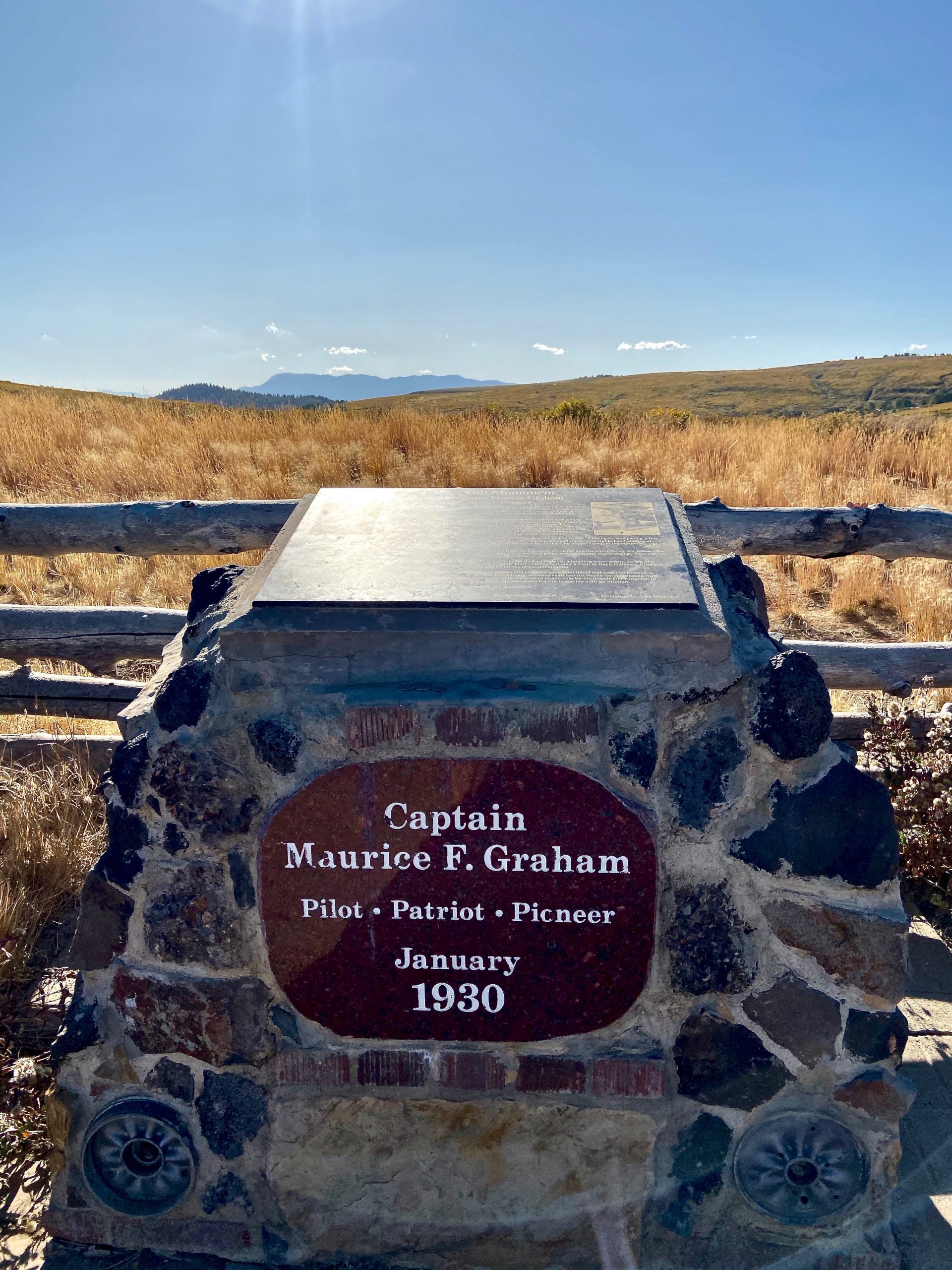 An unexpected find: Kolob Reservoir
The deep blue water we saw while driving around Kolob Reservoir was a striking contrast to the green fir trees and forest in the surrounding area. That color was unlike anything I'd ever seen. It was quite windy while we were there and no one was around. You could hear the waves splish-splashing and ducks were over the place… flying through the air, one the water and hundreds of ducks hiding in the marsh around the edge of the water.
We were a little surprised at the houses and cabins as we continued to make our way south. Only a few scarce properties before you enter Zion National Park's Kolob Canyon.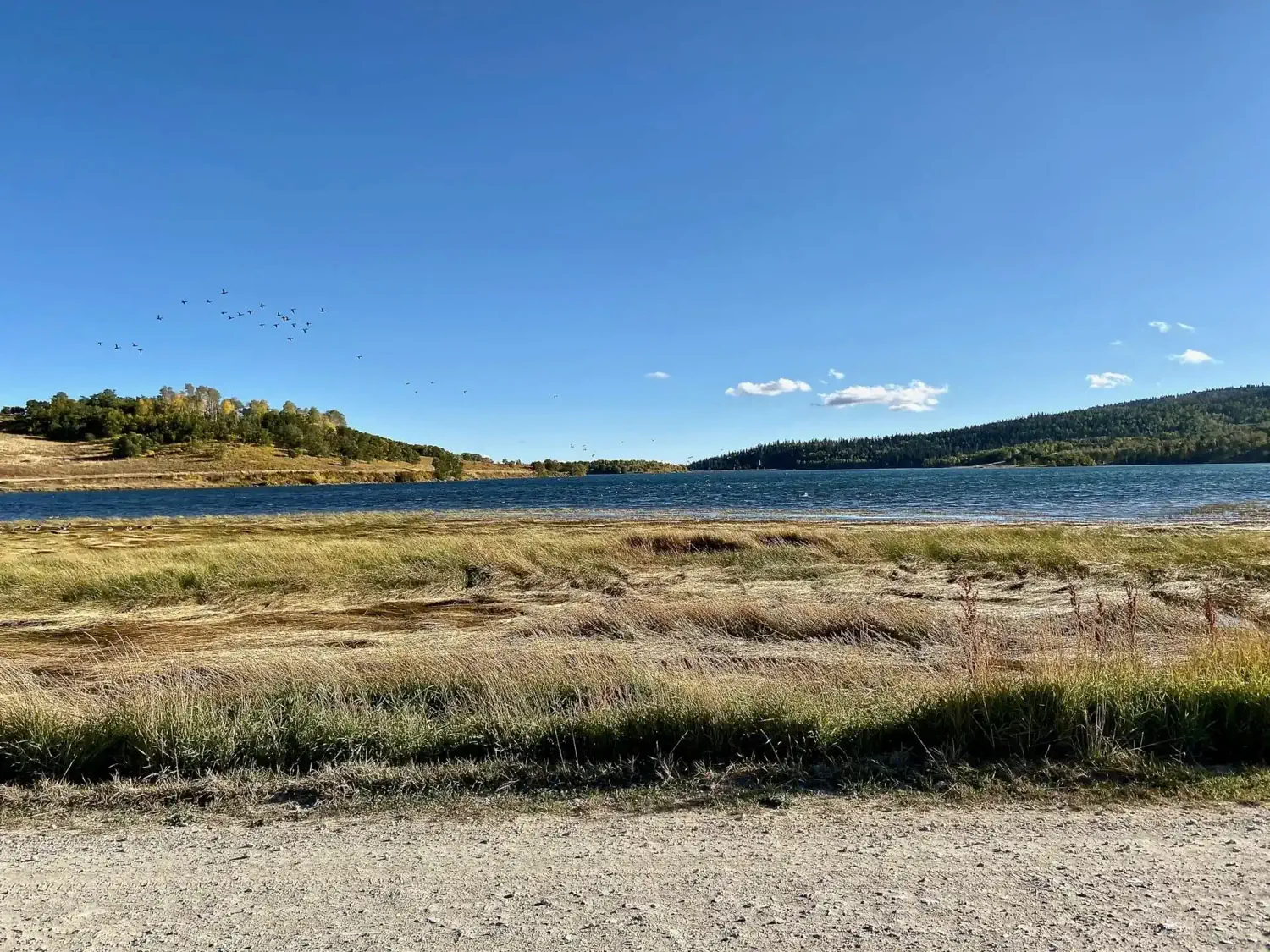 Kolob Canyon section of Zion National Park
The Kolob Canyon section of Zion National Park is located 40 miles north of Zion and is a much lesser-known area of the park. Those who do visit are greeted with panoramic views, scenic drives stunning hiking trails. Kolob Canyon is a unique area of the park that has remained more primitive due to the limited permits for hiking and backpacking. We would later enter this part of the park to hike The Subway.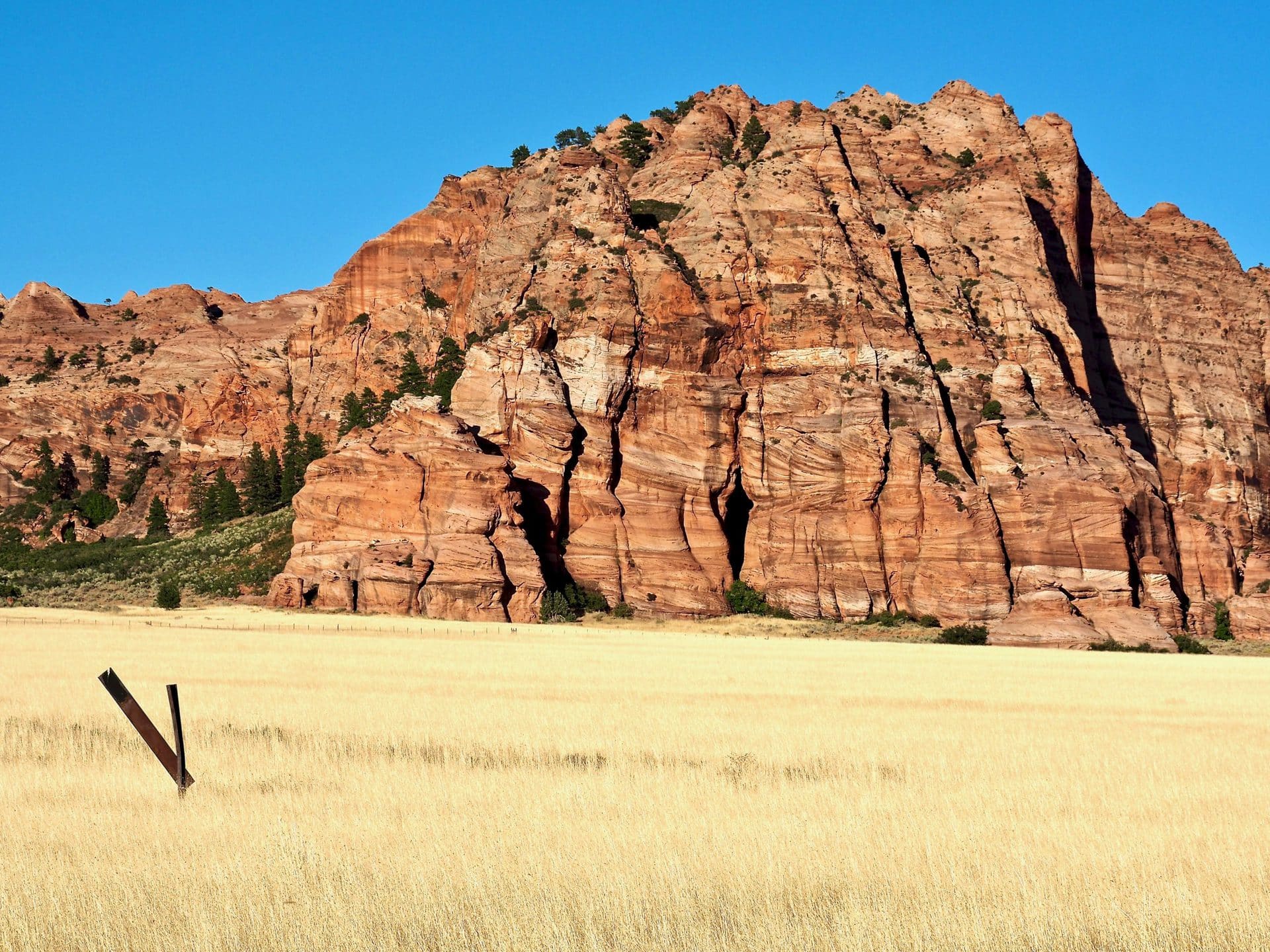 Picnic dinner at Quail Creek State Park
Quail Creek State Park is located only minutes from Leeds RV Park and became one of my favorite views and quick stops during our time in the area. We entered the park for the first time this night and it was the perfect place to have dinner. I brought hot food with us by using the thermal cooker. As the sun set and it began to get cooler, it was nice to enjoy a hot meal with a fantastic view. What a great way to wrap up the day!!