Long Weekend to Ski Powder Mountain: Part 3
Written by Lindsey Huster
/
6 min read
/
Last updated 10 months ago
Keith and I were so impressed with the incredible skiing at Powder Mountain.  We spent the morning enjoying the milky smooth groomers, had a few inches of fresh powder under our skis and as we ventured just off the groomers we found large pow stashes from a storm days ago. Together, we were anxious to check out more of the mountain, but first, we needed lunch.
Previous posts in this series
You can read about how our long weekend started by clicking on the links below:
Incredible skiing
Hidden Lake Lodge was a great place for a quick bite of tacos and chili. It was the perfect break and small lunch to get us back out on the slopes quickly for more exploring.
After lunch, we intended to ski over to Mary's Bowl, but as we left the lodge we noticed that fog and clouds had moved into that area.  Change of plans, we skied down to catch the Hidden Lake Express lift for a warm-up after lunch, and then we could decide to stay in that area or go back over to the Paradise lift.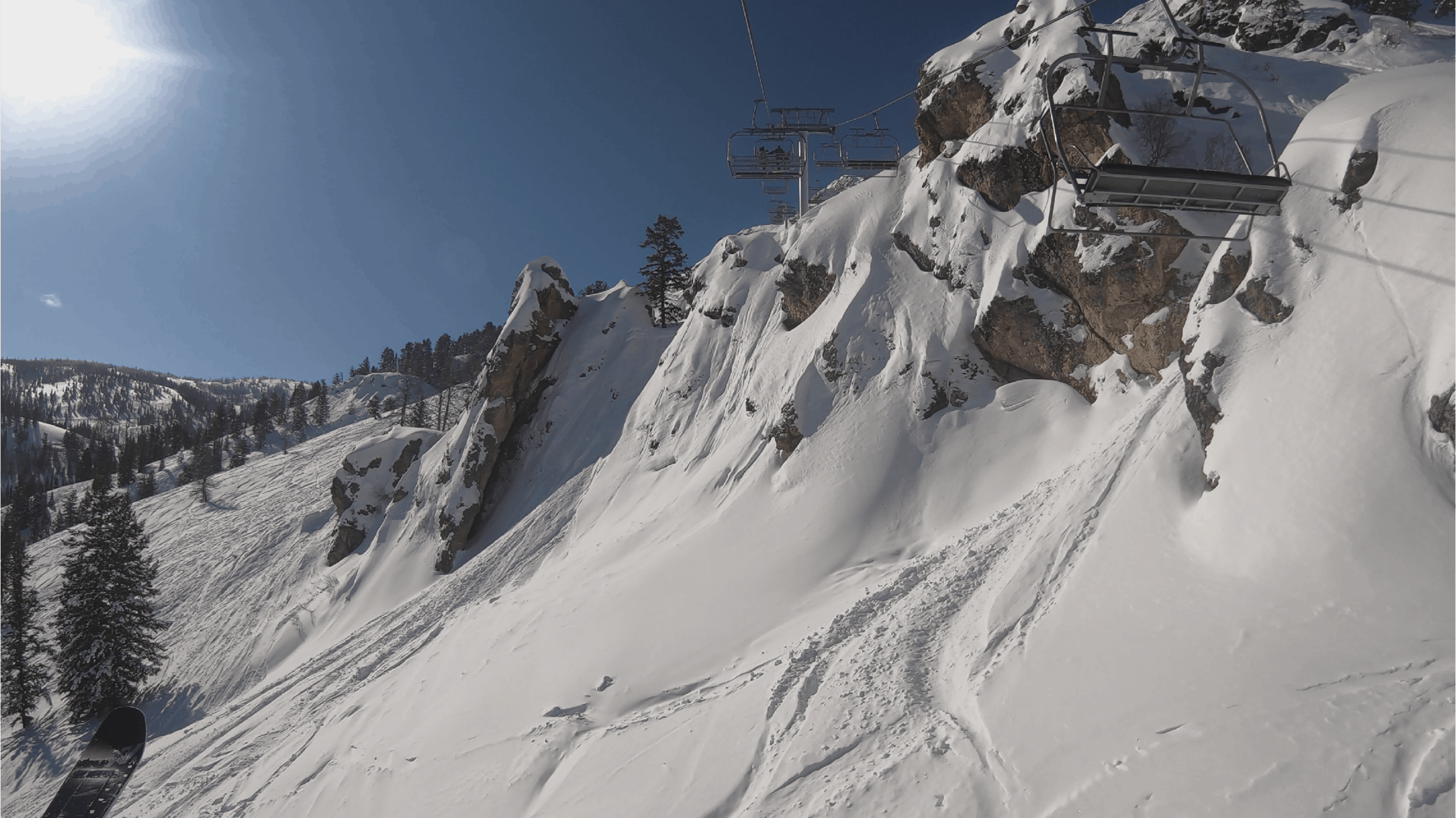 Check out our video
Something isn't right... where is Keith? 😟
I arrived at the lift first and waited on Keith.  A few seconds turned into minutes and I began to question where we were supposed to meet.  I grabbed my phone, knowing there were zero services to see if he sent me a message and to send one to tell him where I was.  Several more minutes passed by and my mind wandered to him being hurt and quickly flipped to just being at the wrong lift.
The longer this went on, the more and more concerned for him I became and the more confused I felt about what I should do.  Should I ride the lift back to the top? Ski down further even though I wasn't completely sure where that would put me. Should I go back to the car?
If we were separated without phone service, where would I think he would have gone? Should I contact ski patrol in case he's hurt? Should I look for him… not knowing exactly where to look?  I felt foolish because I was either lost or he was hurt. Given my track record, my being lost seemed more likely so I didn't want to overreact.
There he is... but something is wrong
I was staring at my phone because it had been over 15 minutes now.  I didn't really expect him to just ski on over, but that is what happened. I was so intently focused on my phone waiting for a message that I didn't notice at first how much pain he was in and that he had been hurt!
He filled me in on what happened and we discussed what to do next. Luckily there is a first aid shack at the top of the lift that we had seen while eating.
What happened, in Keith's words
I made what should have been a normal run-of-the-mill turn when all of a sudden I found myself falling to the ground. I began to slide and roll through the snow... unfortunately, my skis stuck into the snow while my body continued to roll and my bindings failed to release. The combination of these factors led to a loud "pop pop pop pop" sound originating from my right knee. I immediately began to feel a severe amount of pain and knew that something was wrong.
I tried to stand up and continue to ski but quickly fell back to the ground due to the pain. My immediate thought was that I had torn something in my knee; unfortunately, this was correct. After spending some time on the ground, I eventually was able to ski on my left ski only the rest of the way down the run.
Heading to the Ski Patrol first aid station
We entered the Powder Mountain first aid building to get help. They advised we head to the ER for x-rays. Luckily, Keith did not need ambulance transport or ski transport.
There is actually a parking lot at the top of Hidden Lake, where the first aid is located and the patrol was very helpful in assisting me to get back to the car and navigate to the peak.  They even let me park in the ambulance parking for loading Keith and his gear. We are really appreciative of this because it was so much easier to get on our way.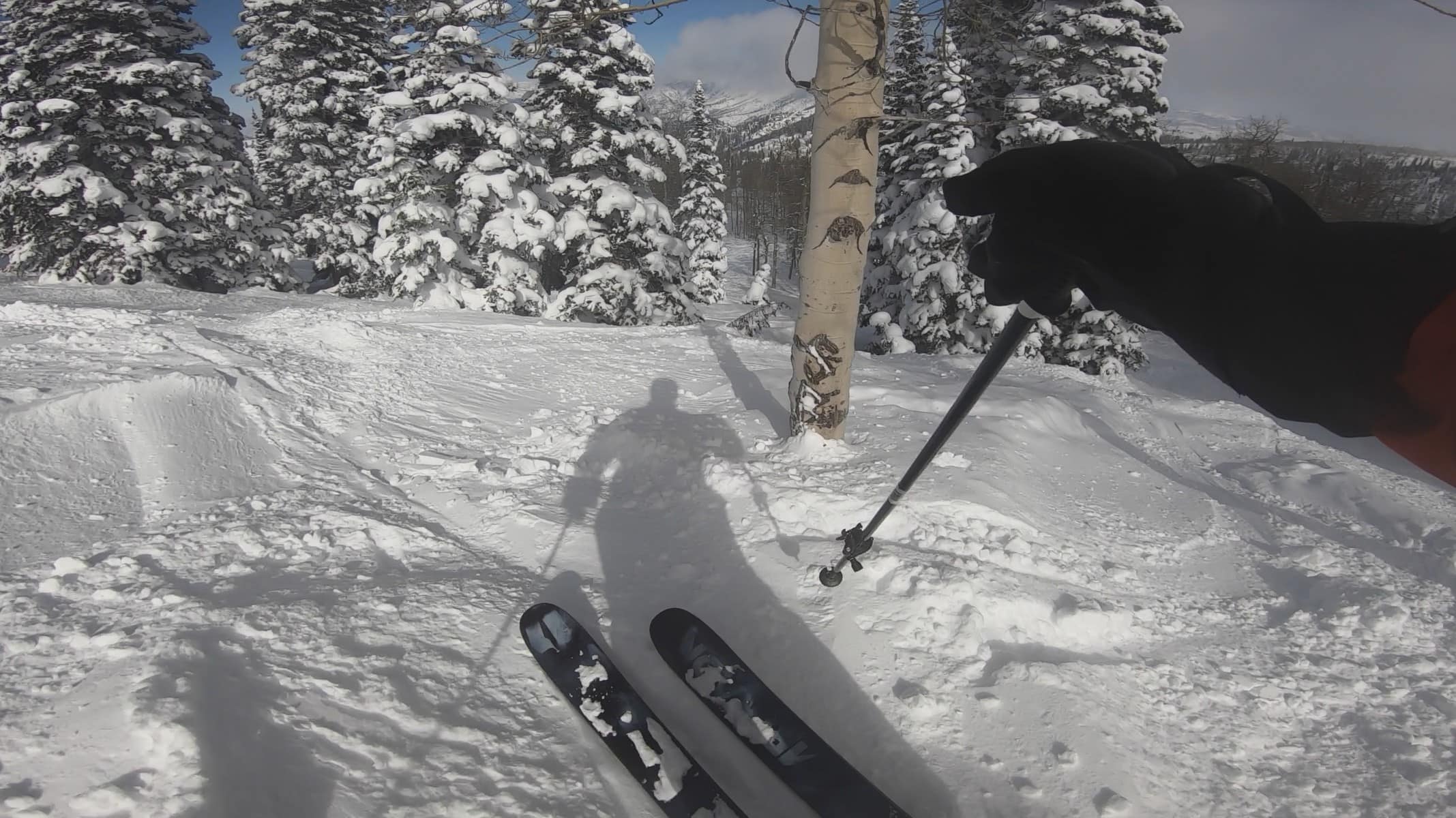 Visiting the emergency room
The ER is only about 40 minutes away in Ogden and was easy to find. We arrived at a busy waiting room and although they ran out of regular rooms, they did find a small private exam room for us to wait in.
As far as ER visits go, this was on the better end of the experience. We were there for a few hours, but the staff frequently checked in on us to update us and see if different staff members had been into each do their part; receptionist, nurse, doctor, x-ray tech, paperwork attendant, etc.
The x-ray did not show any breaks and the physical exam didn't reveal anything to be overly concerned about. Keith was advised to check in with his doctor within a week or so. It was also important for him to see a doctor immediately if the symptoms/pain didn't lessen within a few days.
We were totally bummed out that our weekend of skiing was ending at that moment but was thankful it wasn't something worse… or was it?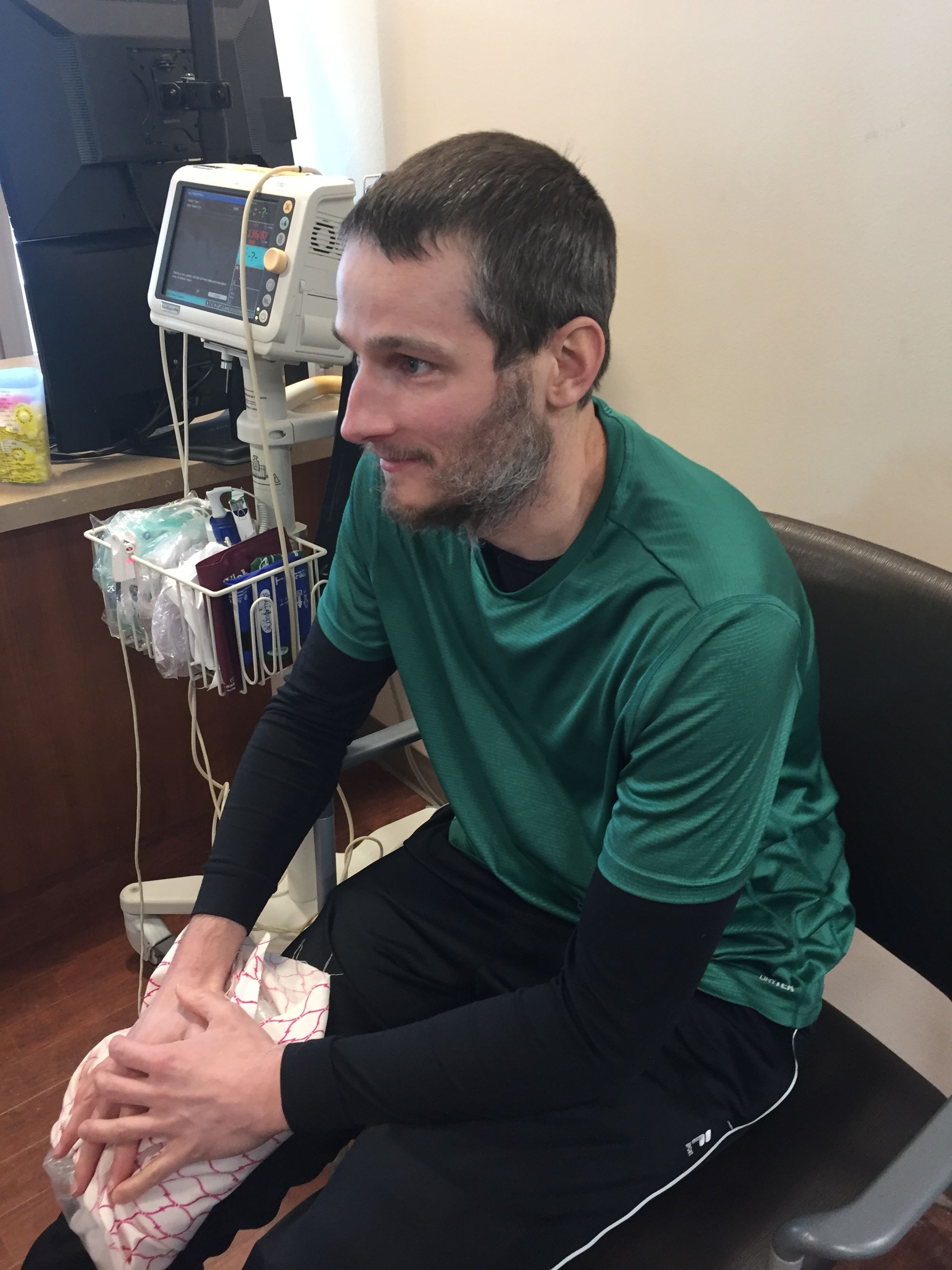 A new focus for the weekend
Heading back to the Snowberry Inn, we discussed how to spend the rest of the weekend.  At least we had this beautiful cabin to spend time in. We planned to enjoy our gourmet breakfast, maybe watch a movie, and take it easy during the day and we hoped to be able to get out the next night for dinner.
Rarely do we order food, which is ironic because Keith literally deals with food ordering systems all day long with his job. It started to get late so we decided to have pizza delivered. We ordered online and were excited to see Ogden Valley Pizza uses an Olo ordering system!  Olo is the company that Keith works for.
The pizza was absolutely delicious, once it finally arrived! I was not happy about it being VERY late to arrive, but the was really good and the Nutella dessert was so yummy. We ordered plenty of food so that we would have leftovers for lunch the next day.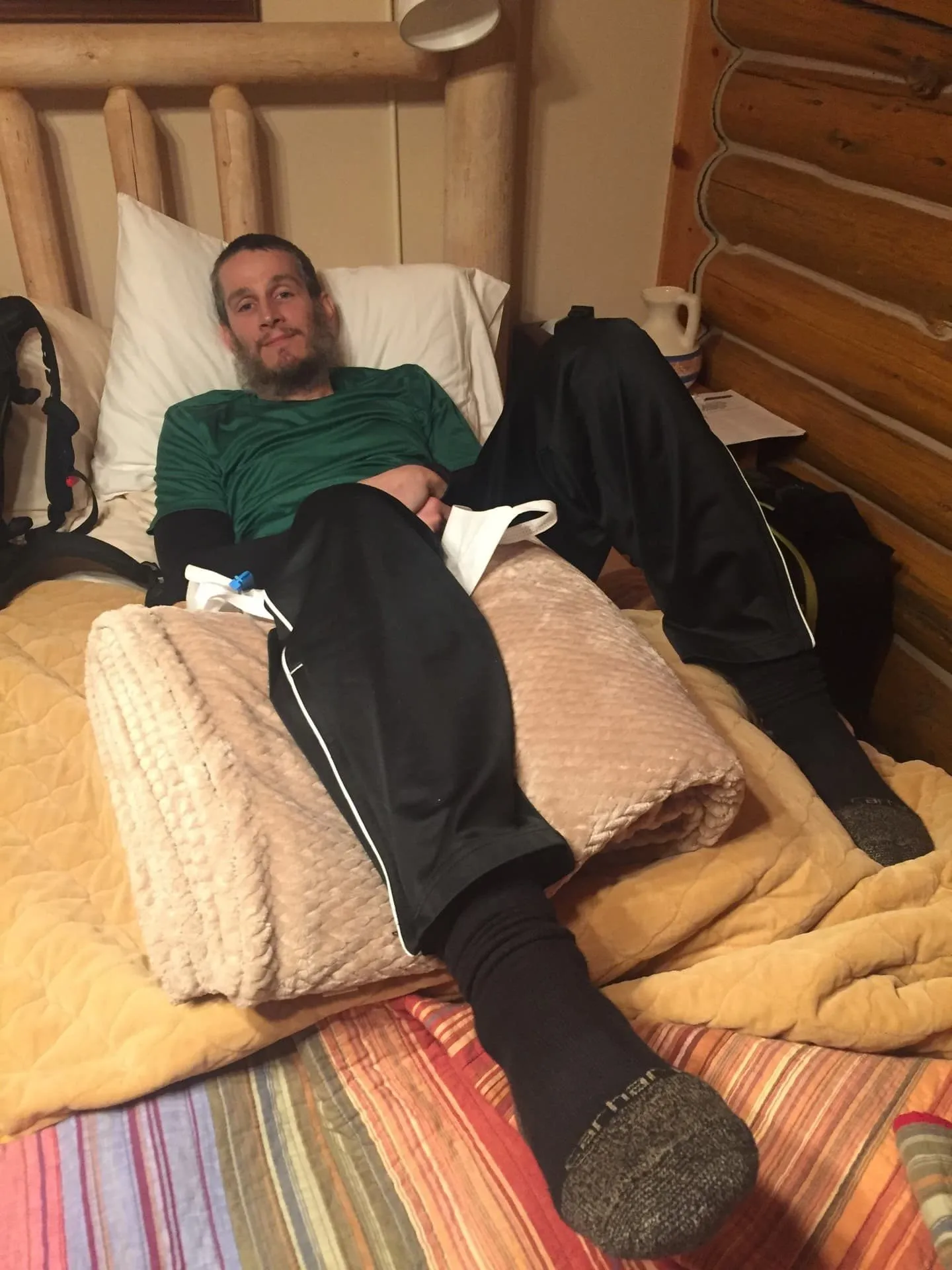 One more post next week
Check back next Tuesday to find out more about how we spent the rest of the weekend and Keith's injury.