Spring Skiing at Alta
Written by Lindsey Huster
/
4 min read
/
Last updated 5 months ago
As part of our Snowbird season passes, we get Wasatch Benefits.  When you buy a season pass from one of the following resorts; Alta, Deer Valley, Snowbird, or Solitude; you get two complimentary day tickets to the other three resorts.  Keith and I had already used one pass for Deer Valley, Solitude, and Alta so I had my remaining day left at each of those resorts.
Wasatch Benefits
Keith was out for the season so I took advantage of my Alta pass and skied solo.  I never did get a chance to use my second Deer Valley pass before their season ended.  I did end up using my second pass to Solitude at the beginning of April and forgot a piece of the GoPro setup so I wasn't able to film.  It was a great day of skiing though and a week later I found myself with a beautiful bluebird day at Alta.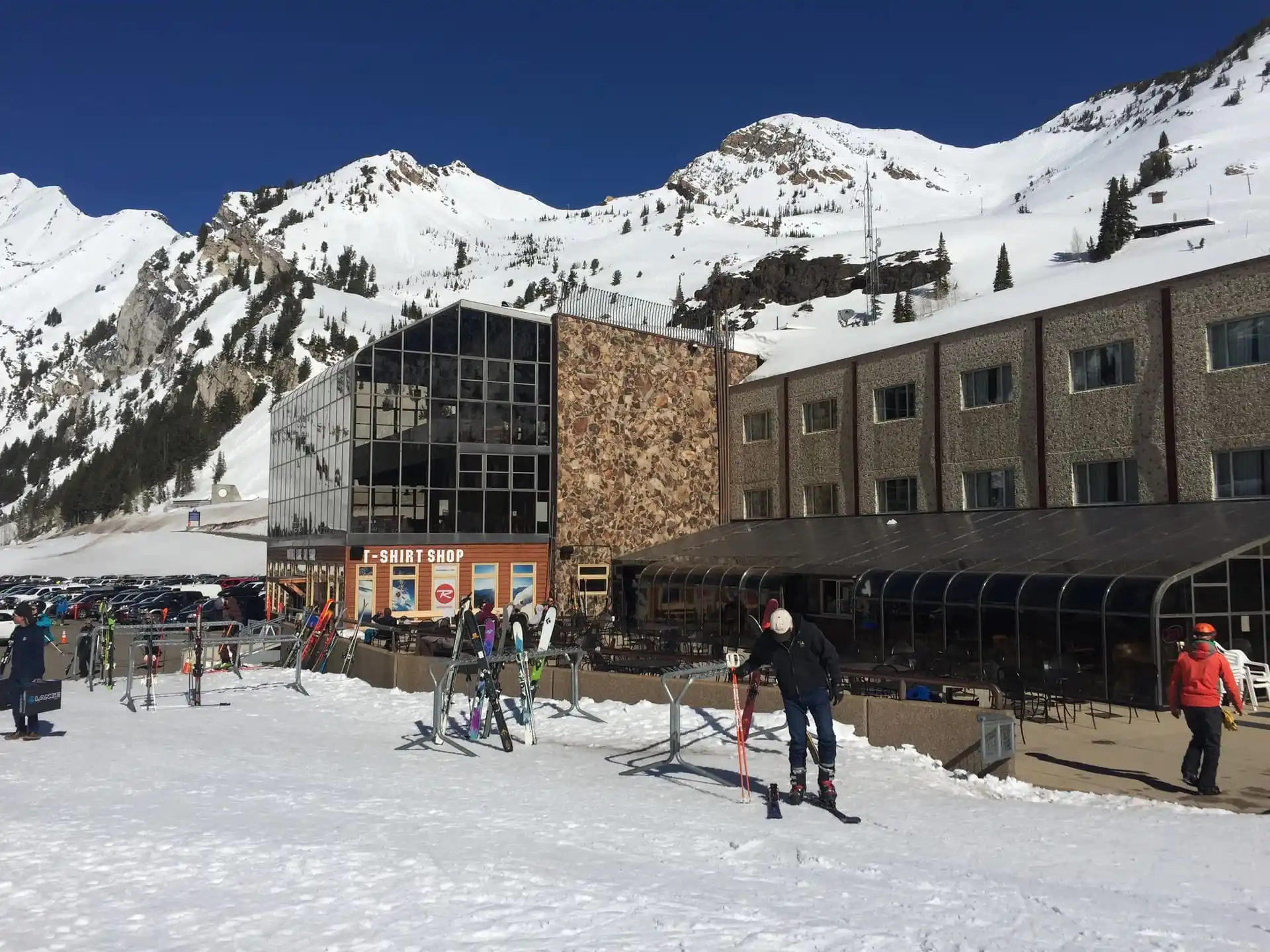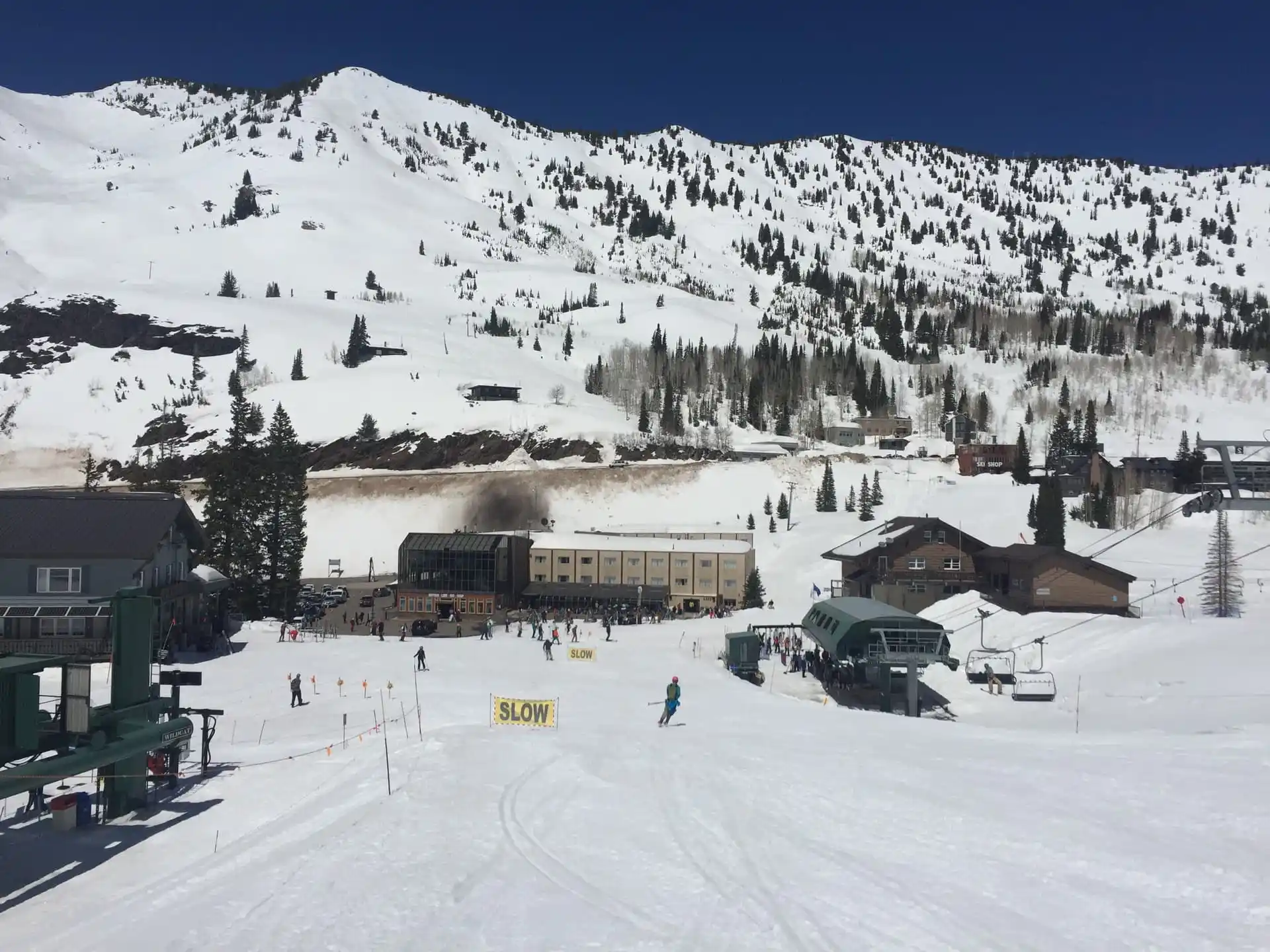 Check out our video
My bluebird day on the slopes
Oh, what a morning!  The entire day was absolutely gorgeous; sunny, and warm and I just had a happy feeling all day.
Riding up Collins lift first thing in the morning gives you such a peaceful and exciting feeling to start your day.  This lift is quite long and gives you a great peak at what you are in store for.  However, my first run nearly put a damper on things as the snow was quite solid and icy at that elevation and without direct sun for very long.  We have had so much snow this season that I hadn't skied much on ice and it took me by surprise.  I feared this would be the conditions for the morning.
Next run I rode up the lift with an Alta employee and she told me to head over to the Sugarloaf lift in the morning since the sun hits there early.  She knew what she was talking about and I found perfect conditions the rest of the day.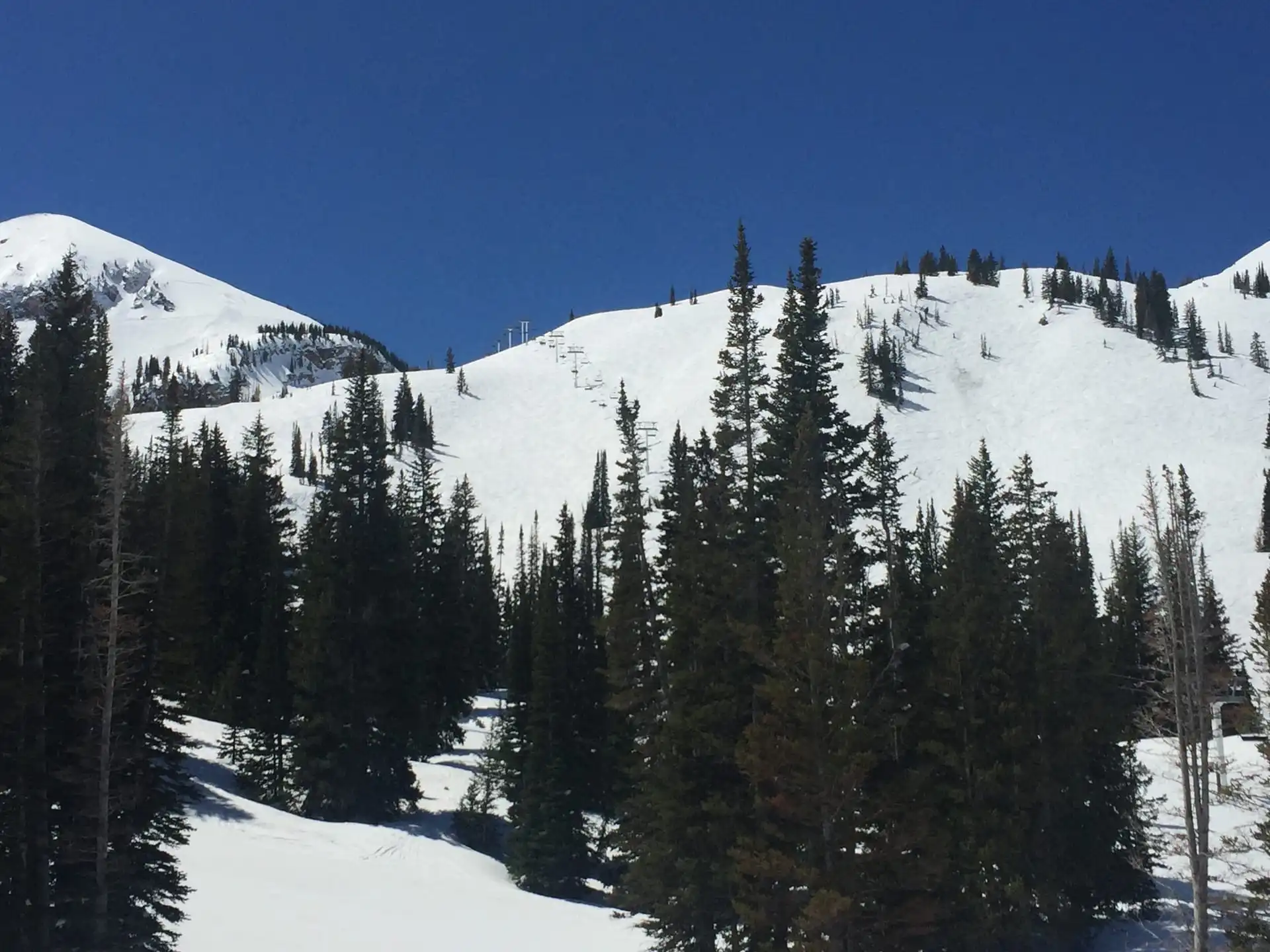 One of my favorite mountain lunches
The morning flew by as I made about 10 runs before lunch.  The skiing was so good I didn't want to stop, but Alf's restaurant was calling my name.  I already had lunch planned before I even arrived at Alta!
Keith absolutely hates sauerkraut and the smell of sauerkraut so I tend to get Reuben sandwiches when he's not around and make sauerkraut when he's out of town.  I was looking forward to eating a sandwich at Alf's Restaurant, which is mid-mountain. It ended up being so nice that I sat outside to enjoy my lunch. Spring skiing, bluebird skies, and lunch on the patio?  … what a great day!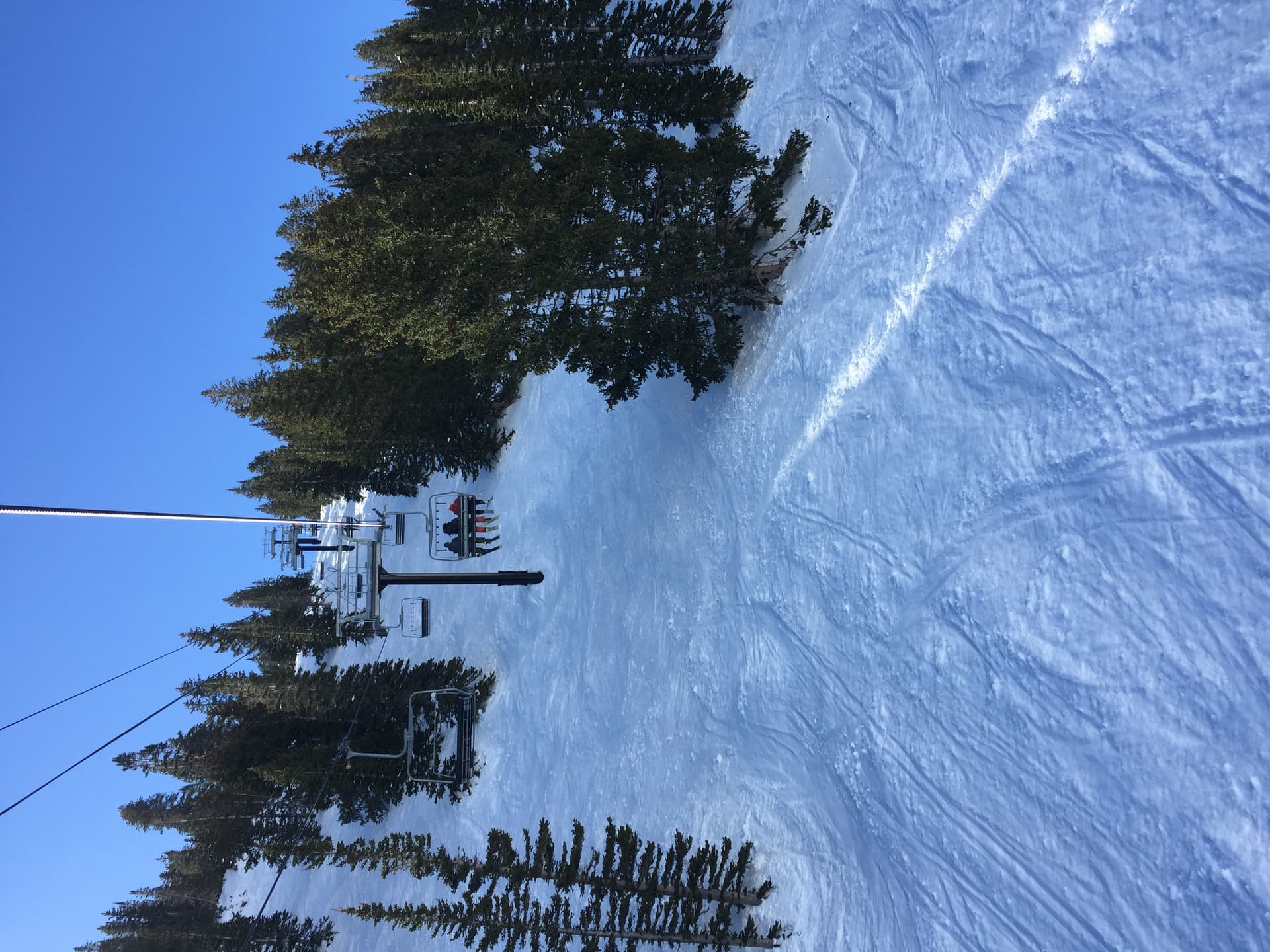 Afternoon skiing at Alta
The afternoon was more #AltaMagic as I continued on with the day.  I took advantage of the Spring conditions and tried a few runs that I have only been on once or twice.  The softer afternoon snow is much more forgiving and it's a great time to push yourself a little.
It was also fun to see the snow snake that makes its appearance in the spring.  I've never tried it, but it looks like a lot of fun… maybe next time or next season.
I left Alta feeling a sense of joy and remembering why we moved to Utah in the first place… the greatest snow on Earth!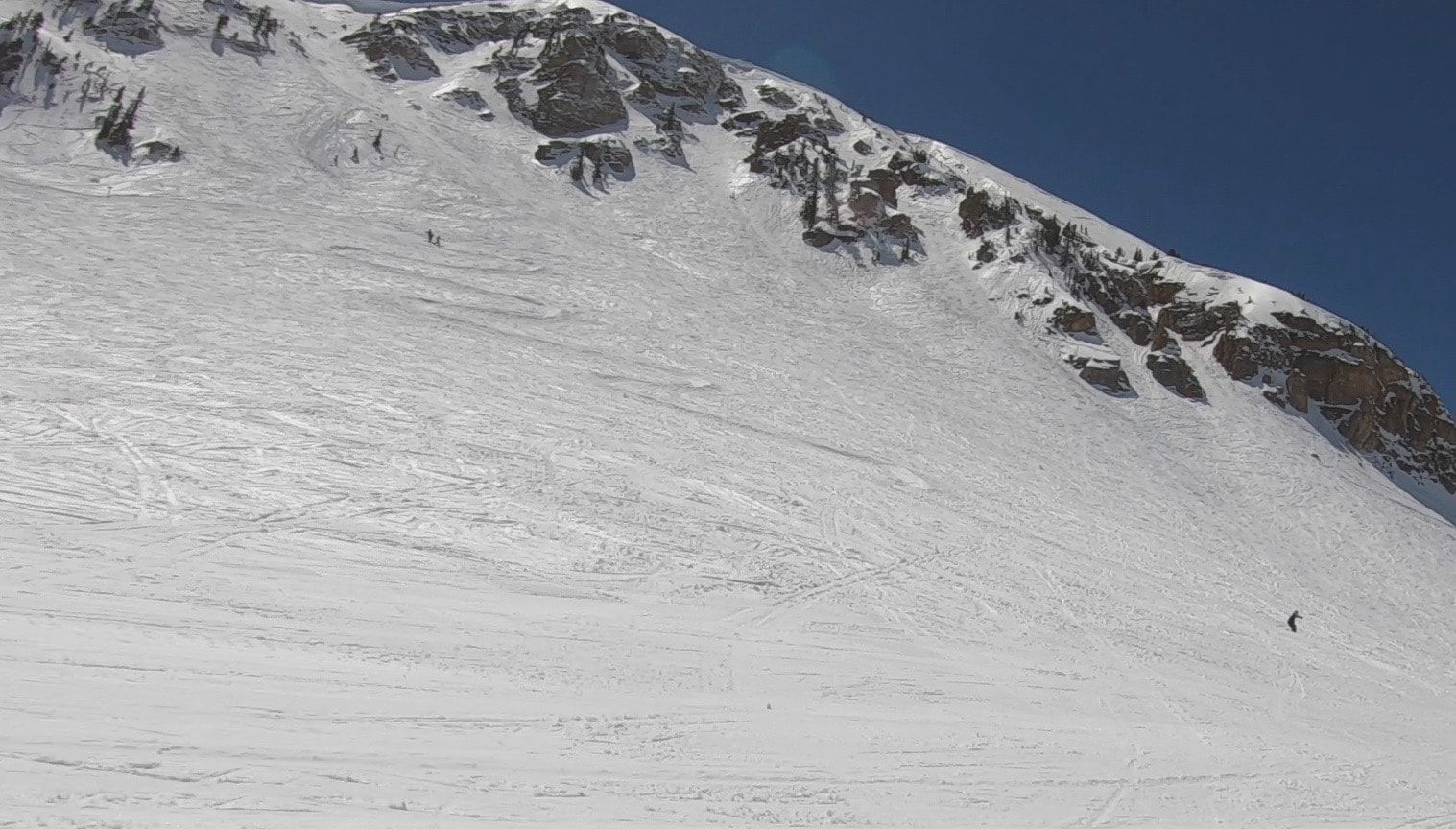 More info about Alta
Alta Ski Resort is one of the oldest ski areas in the country and is located just 32 miles from Salt Lake City International Airport. Located at the top of Little Cottonwood Canyon, you can experience what locals refer to as "Alta Magic."
Alta Magic refers to everything from the beauty of the mountain, to the historical roots of tradition, to the welcoming town of Alta that will you have you dreaming of never leaving! Alta Magic is easy to find on the mountain with an average snowfall of over 550 inches per season. It's not hard to find "the greatest snow on earth," which Utah is known for.
acreage – 2200
base elevation – 8530 ft.
summit elevation – 10,550 ft.
vertical drop – 2020 ft.
lifts – 10
runs – 116
beginner terrain – 25%
intermediate terrain – 40%
expert terrain – 35%
*Alta is a skier-only resort, no snowboarding is allowed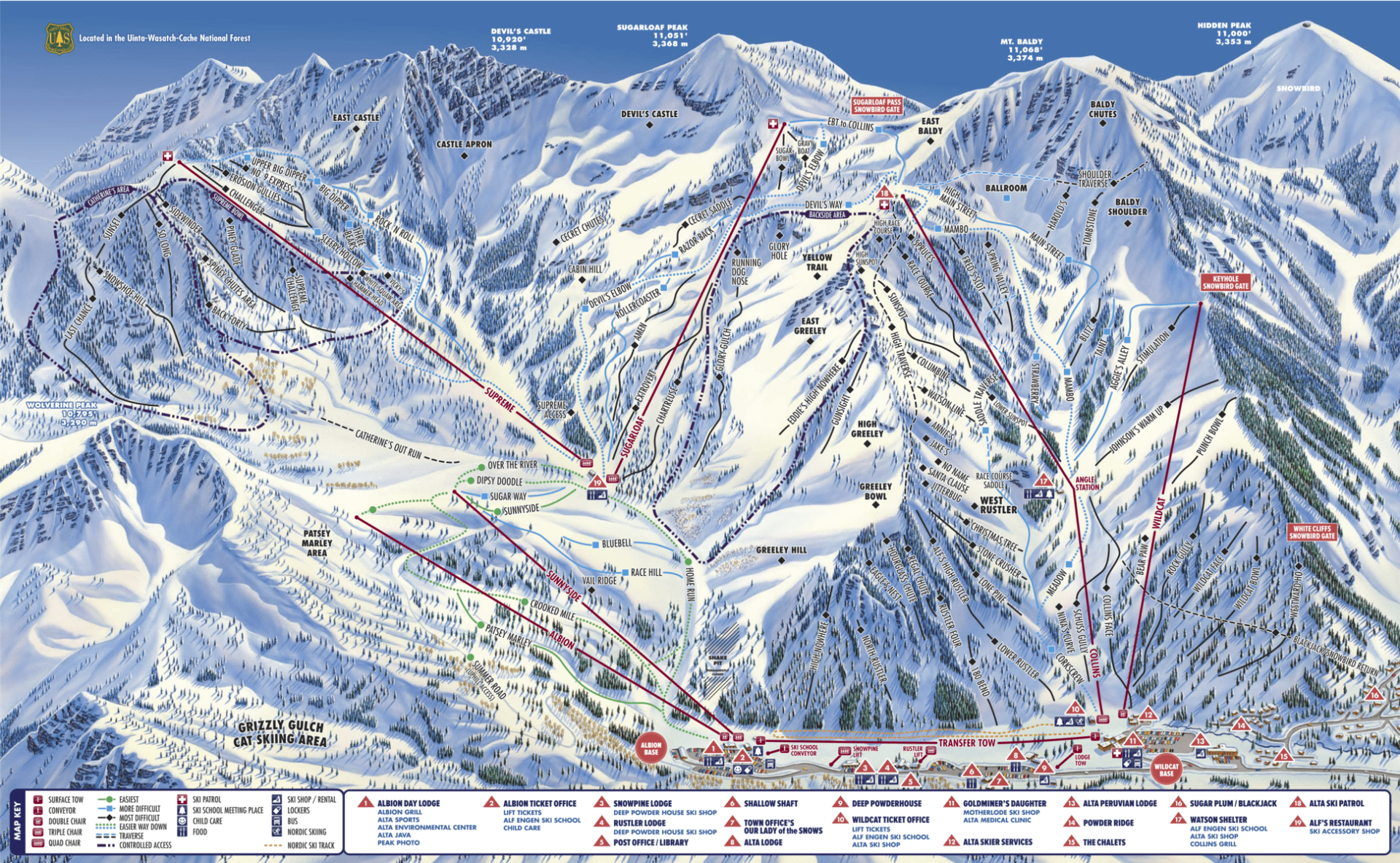 #AltaMagic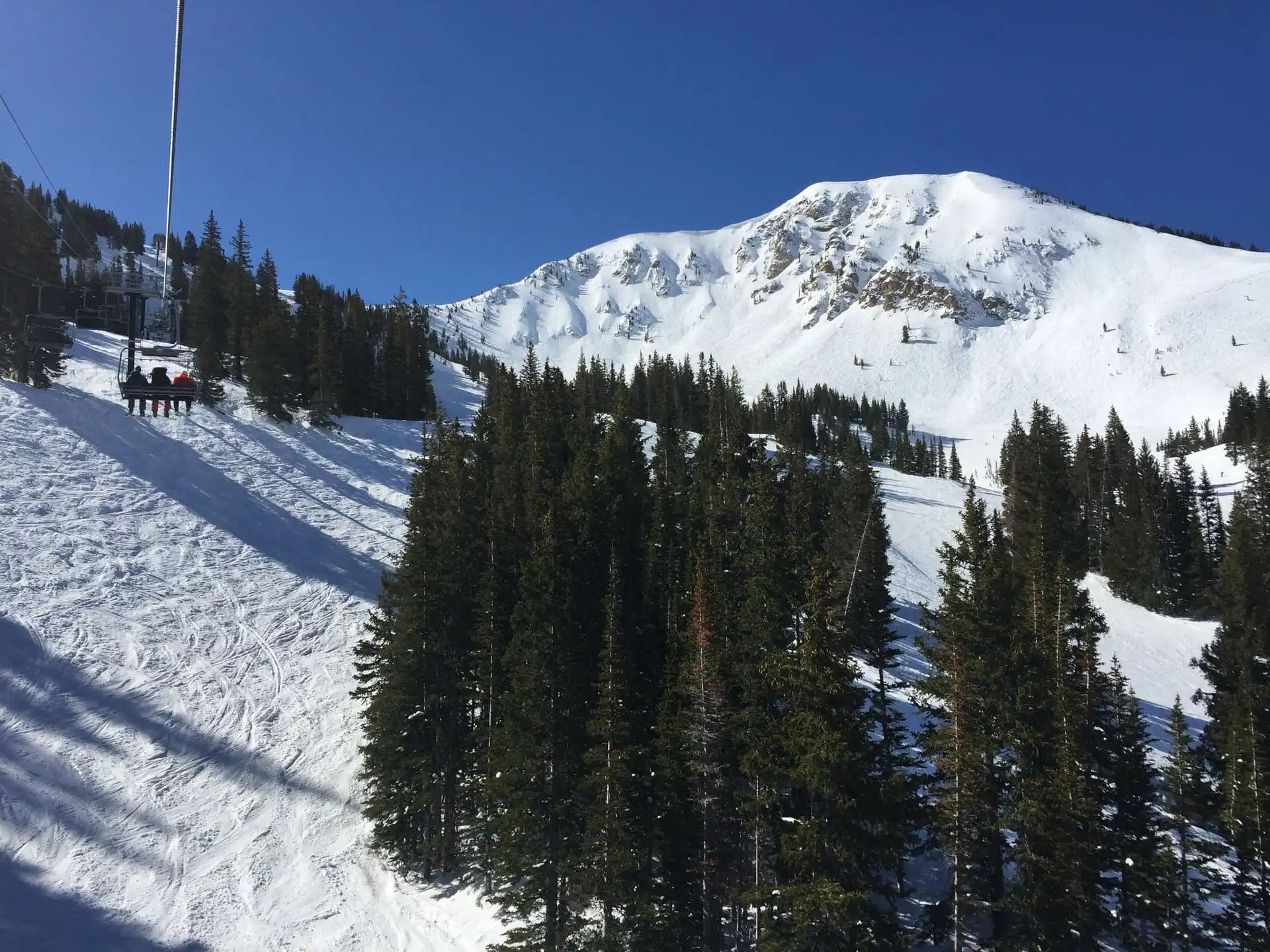 Have you been lucky enough to ski Alta? What magic did you find? Share with us in the comments about your experience(s) at Alta.