The Vortex Hike near St. George, UT
Written by Lindsey Huster
/
3 min read
/
Last updated 10 months ago
The Vortex, also known as The Bowl, is another unique formation located outside of Snow Canyon State Park.  The entire hike has unique geological features.  A red sandstone "staircase" helps you climb up to where The Vortex can be found.  The Vortex itself is a giant inverted cone carved in the sandstone.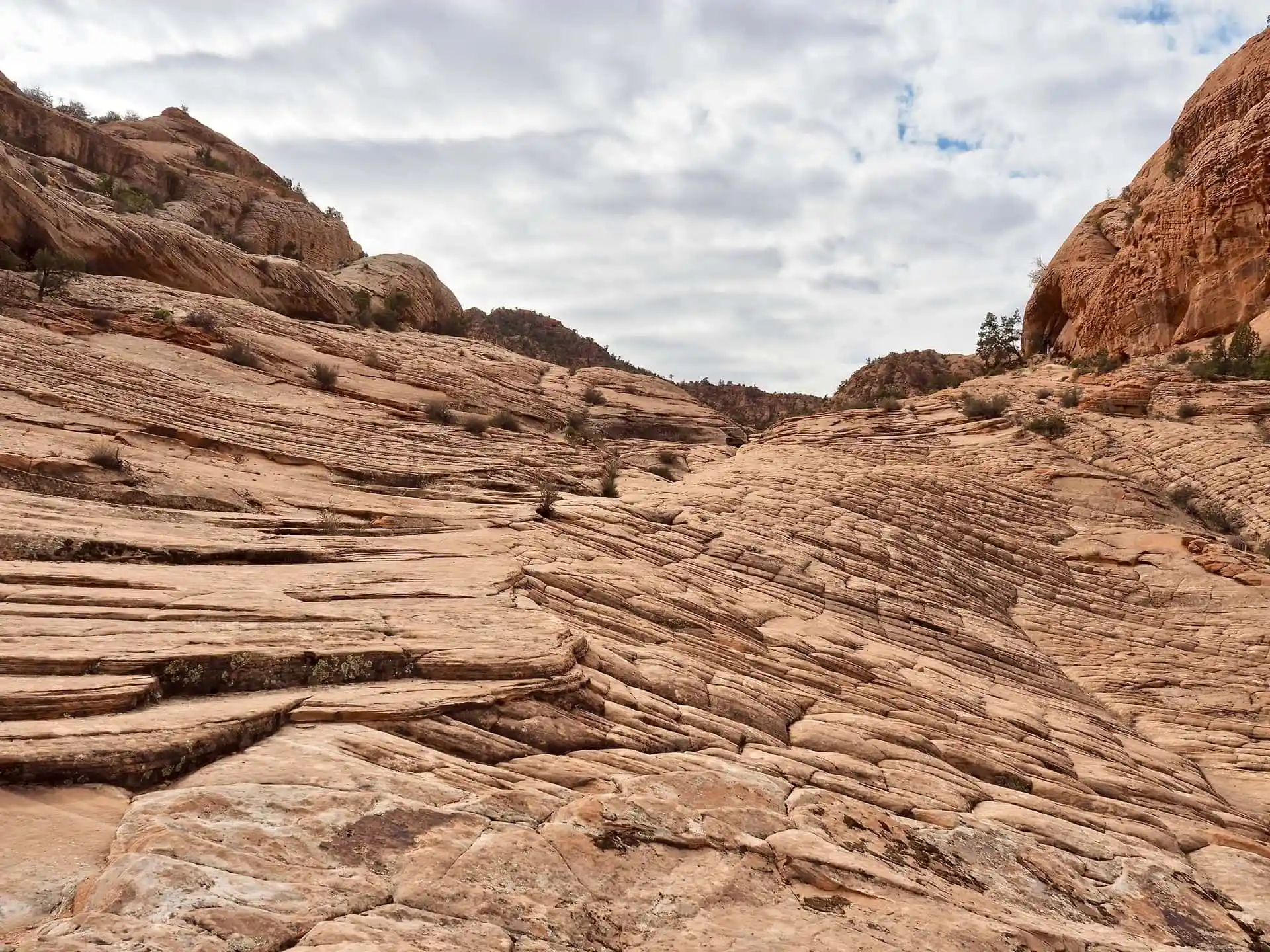 Check out our video
Quick facts about the hike
2.3 miles, out and back
Plan for about 1.5 hours
About a 524 ft elevation gain
Rated moderate, a bit of scrambling
Dog friendly
Download the map before the hike; the trail may be difficult to follow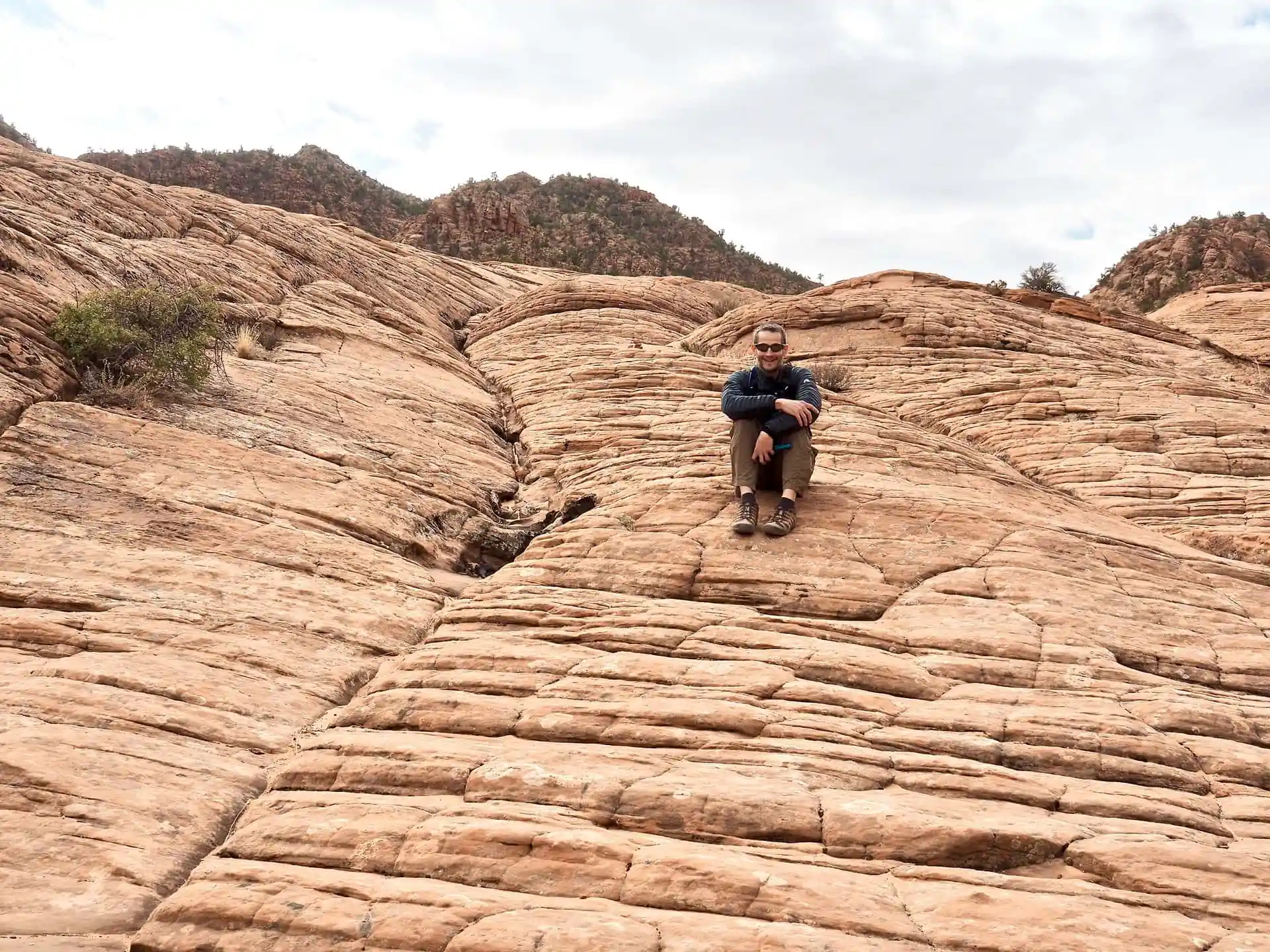 Our hike
Keith and I had already hiked the Cinder Cone and would check off The Vortex next.  Although they aren't located too far apart and have some similar characteristics, the hikes and main attractions are completely different.
The hike takes you through a wash, along what appears to be future slot canyons, up a natural staircase, and then a steeper climb to find The Vortex.  The Vortex was a bit larger and more profound than I expected.  It was extremely windy while we were there, another reference to the vortex and the erosion of forming the inverted cone.  It was so windy that it was hard to hear and I was a little afraid the wind would actually knock me off my feet!  After getting a few pictures, I sat down to enjoy the massive indentation in the earth.  Keith took a stroll along the perimeter and got yet another view.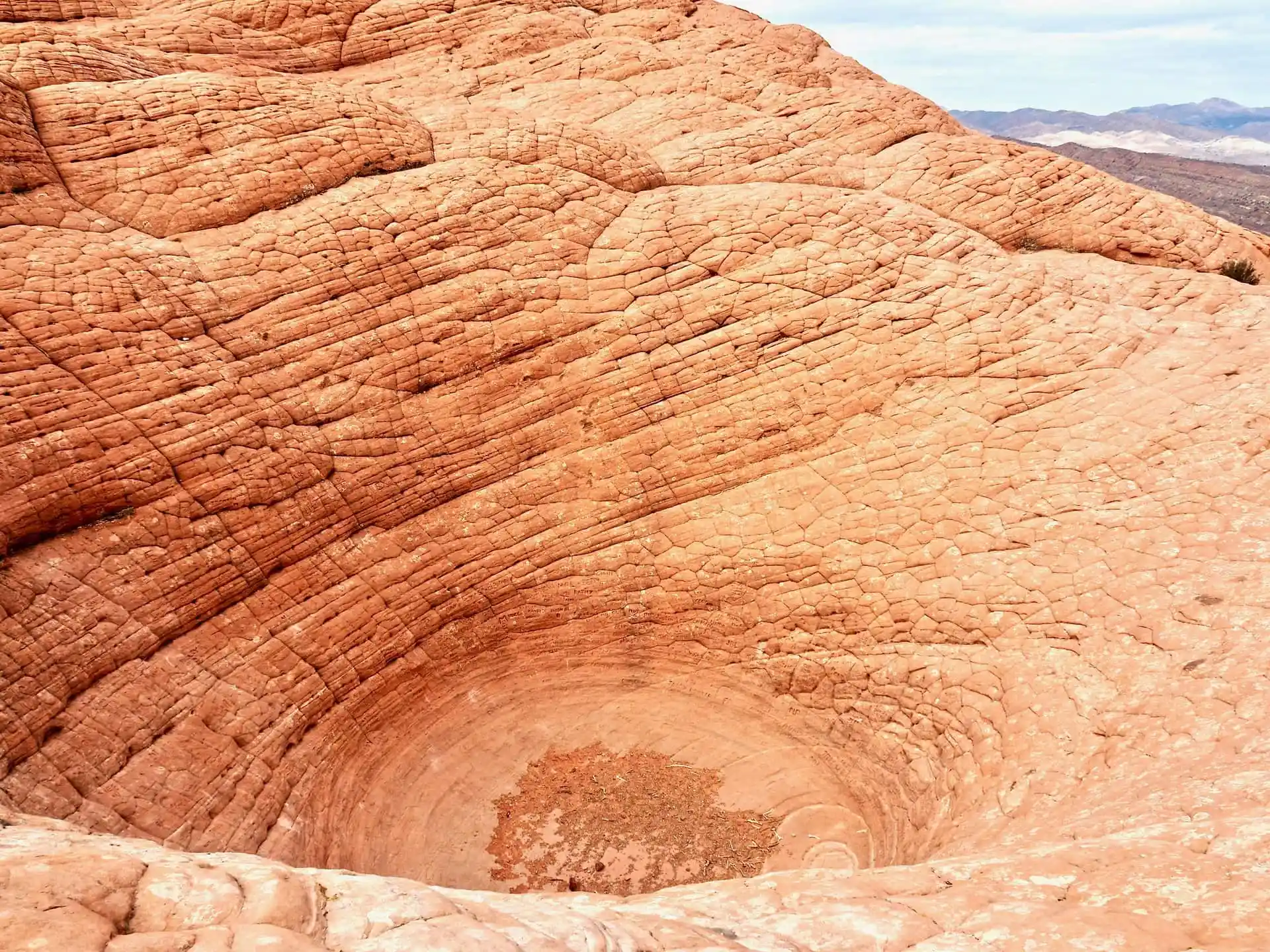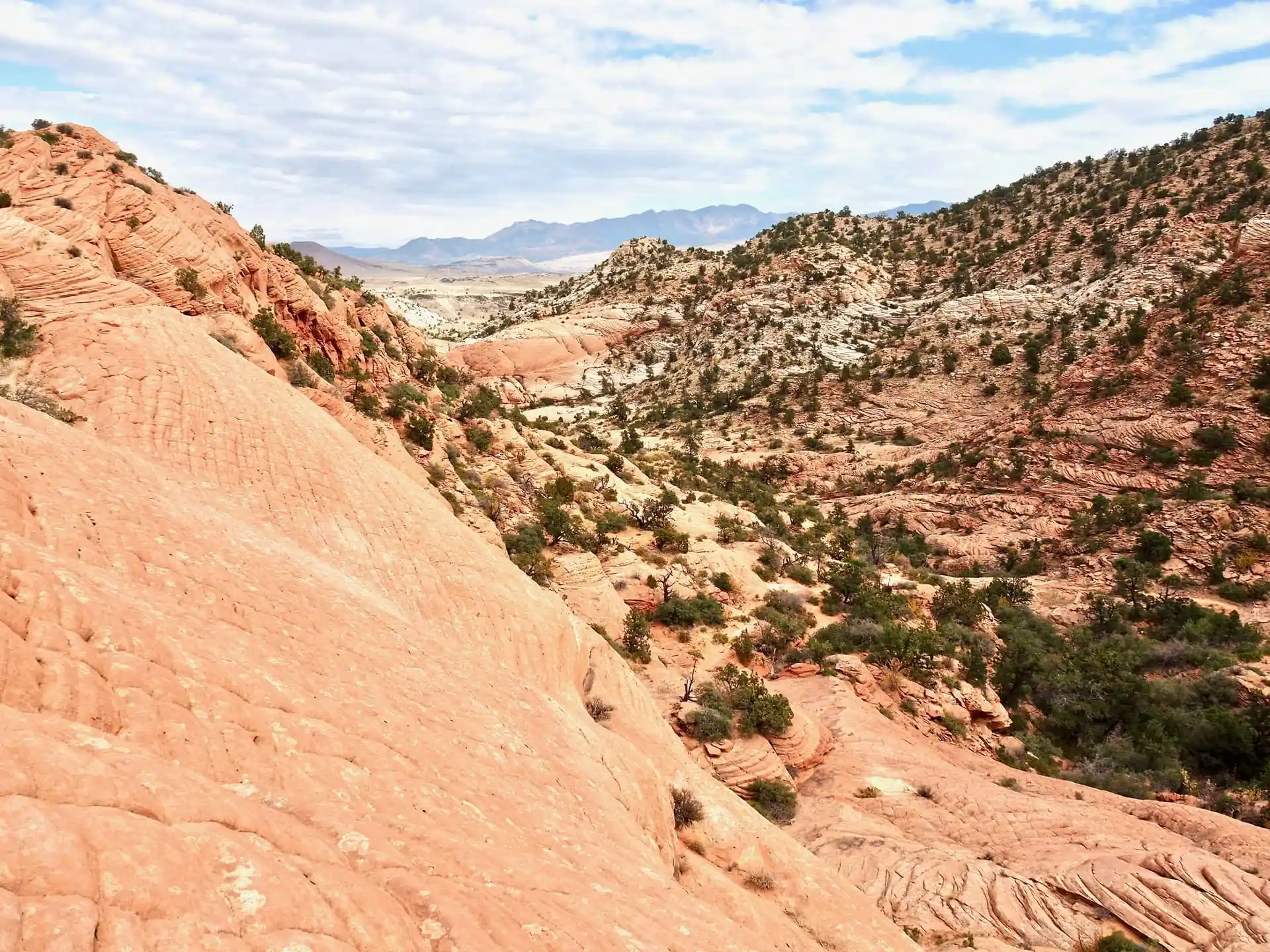 The Vortex is covered with carvings of people's names.  Although we wouldn't carve our names, this was one example of what we would consider graffiti that I didn't mind.  It was kind of neat to see; for me, it didn't take away from the experience.  When we see this in other places, we feel disappointed and irritated, but for some reason, this felt different.
We really thought this was quite unique and worth the time to go and see.  It's now three years later and we're planning a trip to the St. George area soon.  We will be with a friend and plan to hike this again.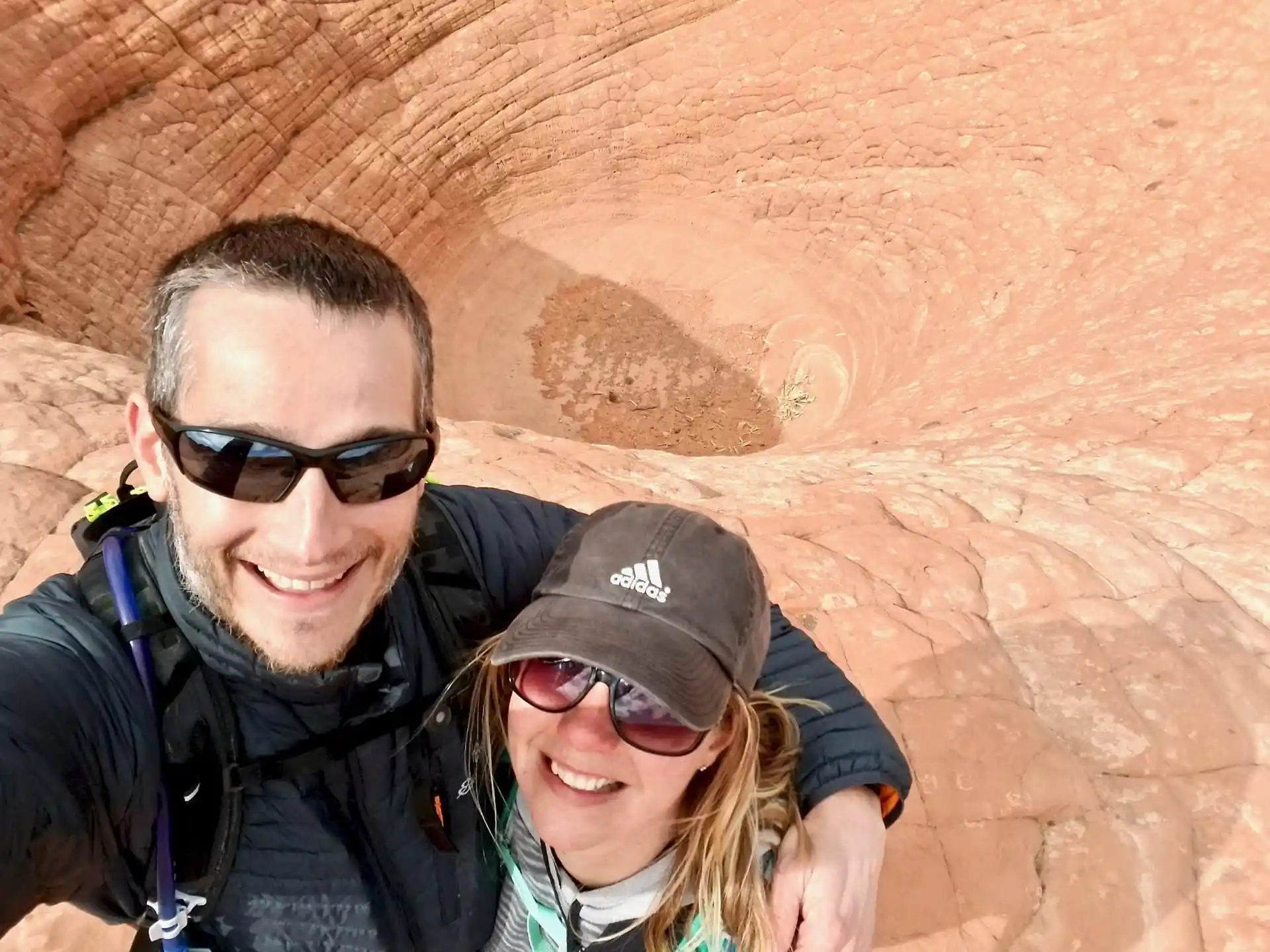 Pro tips for this hike
Download the map before hiking; the trail can be difficult to follow and there is no cell service in this area.
It's located on BLM (Bureau of Land Management) land, which doesn't require a fee.
Be sure to take sunglasses, if it is very windy at The Vortex, this will help protect your eyes from the sandstone particles in the air.
Visit Veyo Pies after your hike!