2022: Our Year in Review
Written by Keith Huster
/
11 min read
/
Last updated a year ago
As I begin to write this post, I can't help but think about all of the fantastic adventures that we have been on this year. From amazing hikes, thrilling mountain bike rides, and relaxing road trips, I feel like we have really done it all this year. It's hard to believe that 2022 is almost over. The time has seriously flown by this year!
Keith is beginning to feel fully recovered
In 2019, I crashed while skiing, resulting in an initial ACL replacement surgery followed by a second surgery to repair additional cartilage damage. These two surgeries, along with the grueling recovery process, really took me down over the past few years. Even as recently as last ski season, I didn't feel like I was 100% recovered yet.
Last ski season, Lindsey's cousin and his family visited us to ski at our local resorts. Each evening after skiing, I would have to take time out to focus on stretching my leg muscles and icing my knee. Otherwise, I would wake up the next morning with swelling and pain in my knee. 😢 This was a very frustrating experience for me considering how much time and effort I had put into my recovery process.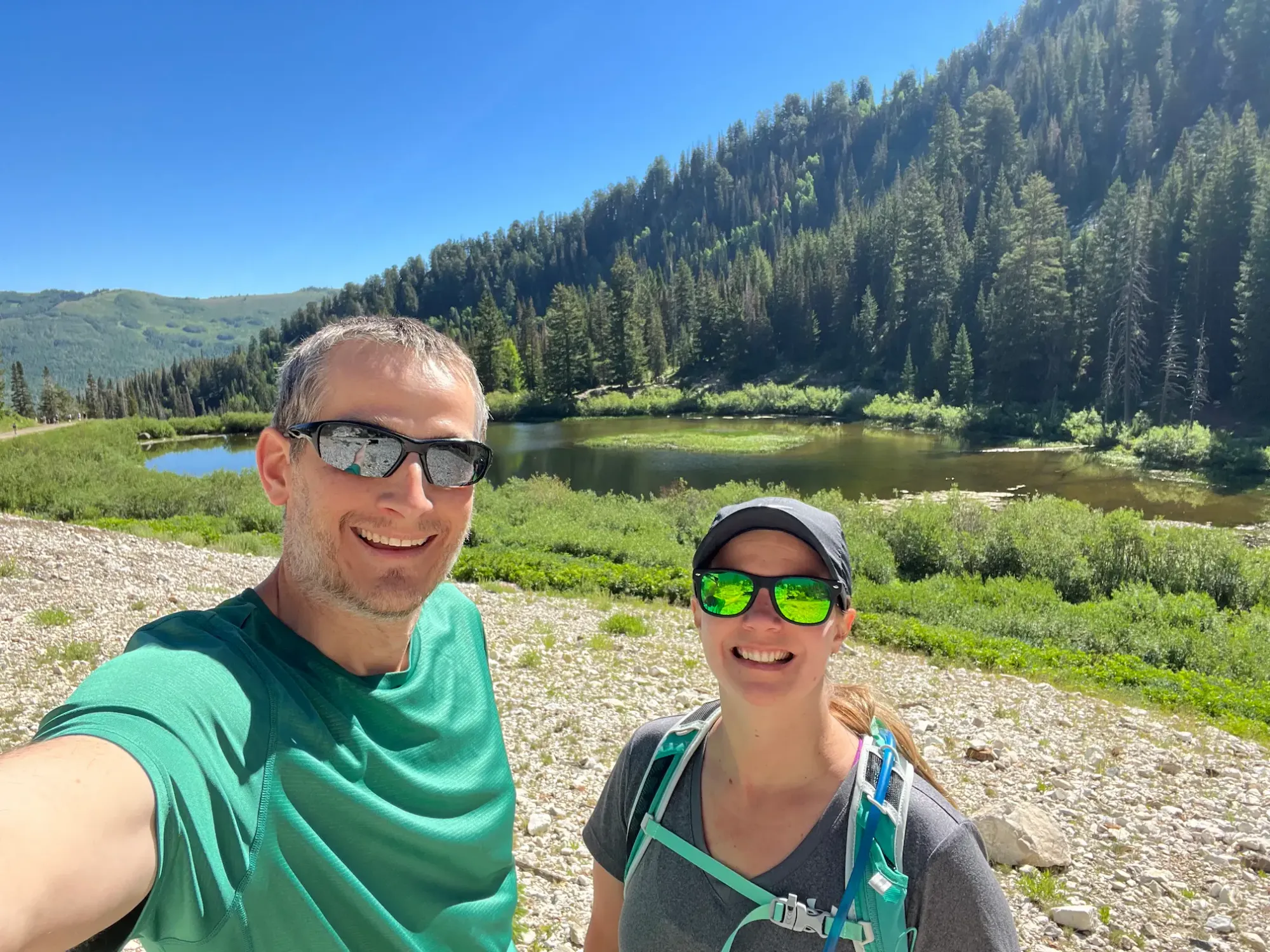 Thankfully, these issues have since subsided and are no longer impacting my physical activities! 😁 I have been able to ski back-to-back days, ride long distances on my mountain bike, and hike steep terrain without any knee pain or issues. I will always have to be aware that my knee is not as strong as it used to be but it is such a relief to be able to get back to the activities that I love so much.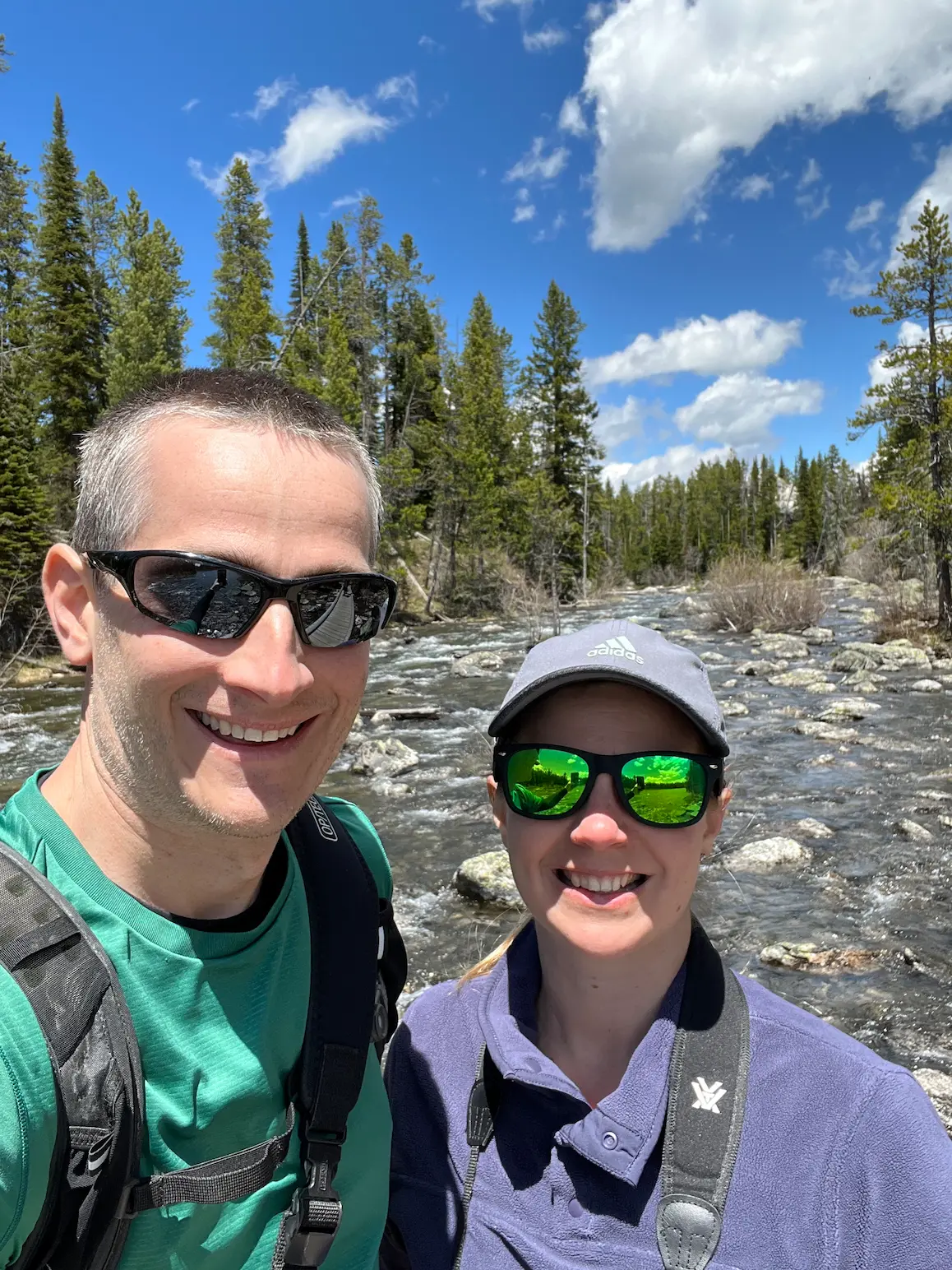 Taking advantage of Utah's spring skiing season
Spring skiing in Utah is so incredible! We get up early in the morning, ski in the mountains through "mashed potato"-like snow, then enjoy the warm afternoon weather in the valley. Could life get any better?
This year's spring skiing was no exception. The entire ski season had been very dry and total snowfall was well below average. Thankfully, we had some late-season storms roll in that rescued the season. Lindsey and I took full advantage of this through springtime resort and backcountry skiing.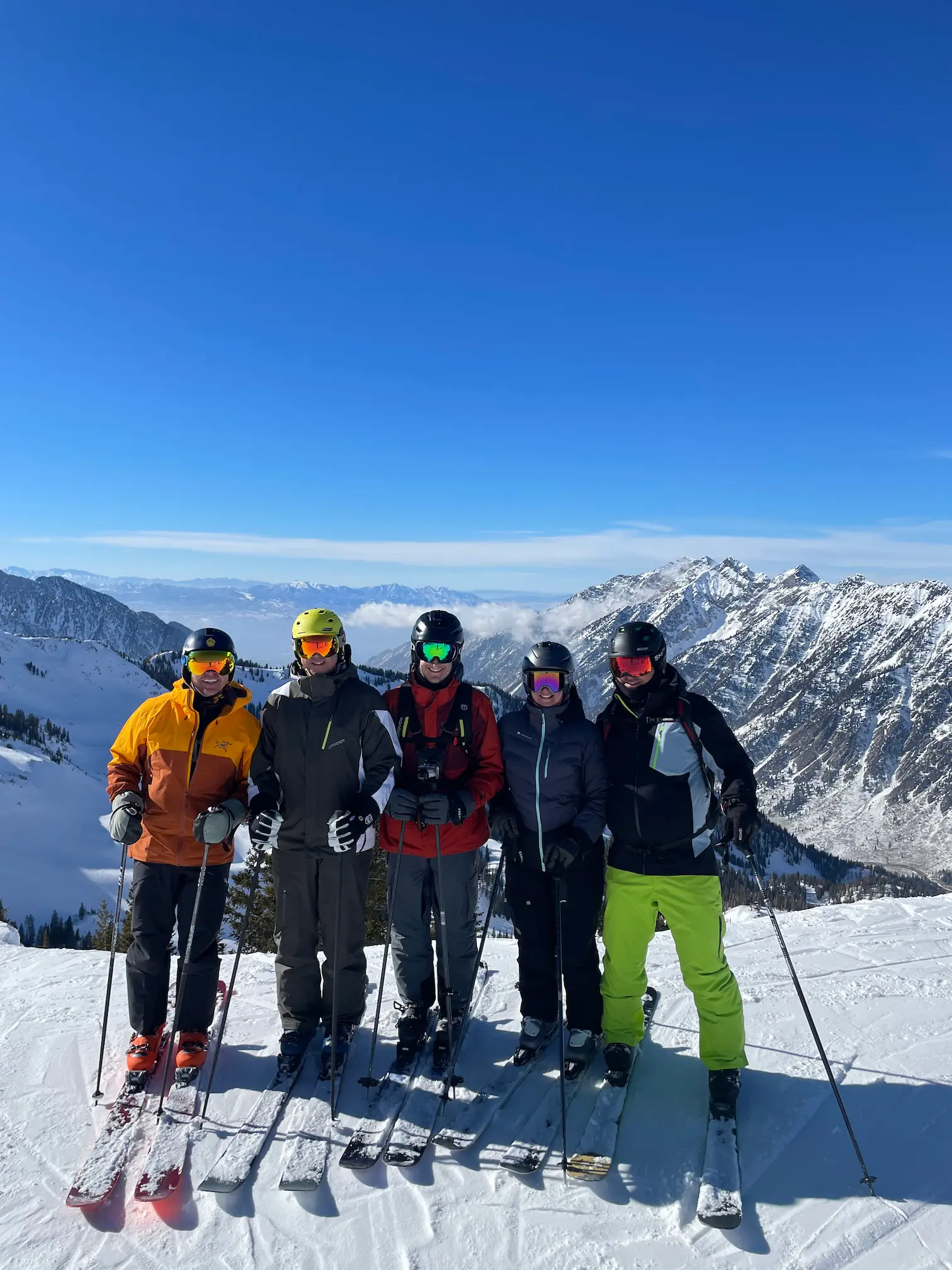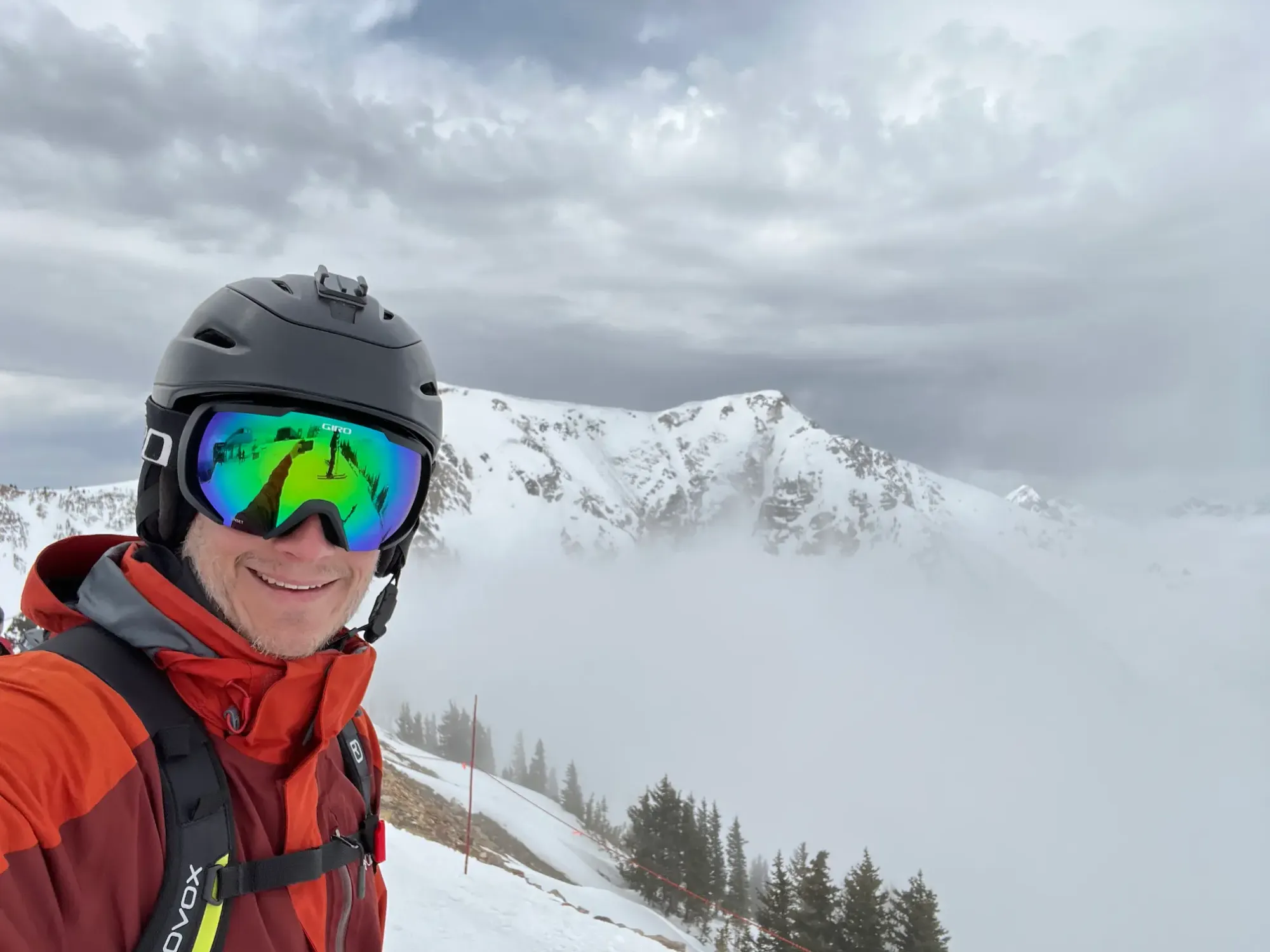 Lindsey's Mom and Thea visit us in Utah
Lindsey's Mom visited us for nearly a month this spring. This was such an incredible opportunity for Lindsey and her Mom to reconnect and spend some quality time together. During her stay in Utah, Lindsey and her Mom were able to take a trip to St. George, UT to celebrate Mother's Day together.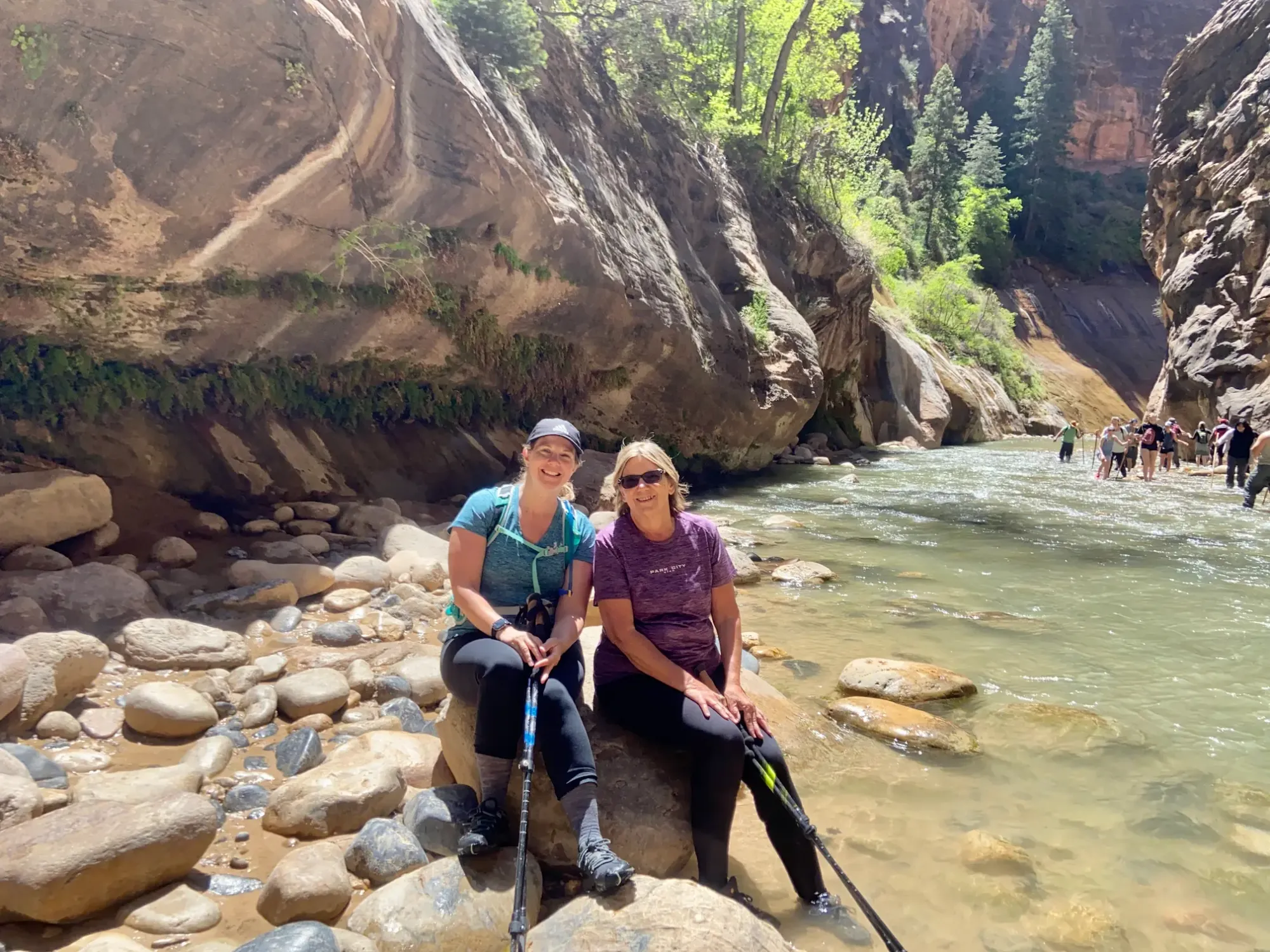 After returning from their trip to St. George, Lindsey and Marilyn's friend Thea flew out to visit us as well. Thea had previously visited us several years ago and we were so happy that she was able to visit again. This visit was extra special as we all got to celebrate Thea's 60th birthday together! 🎂🎉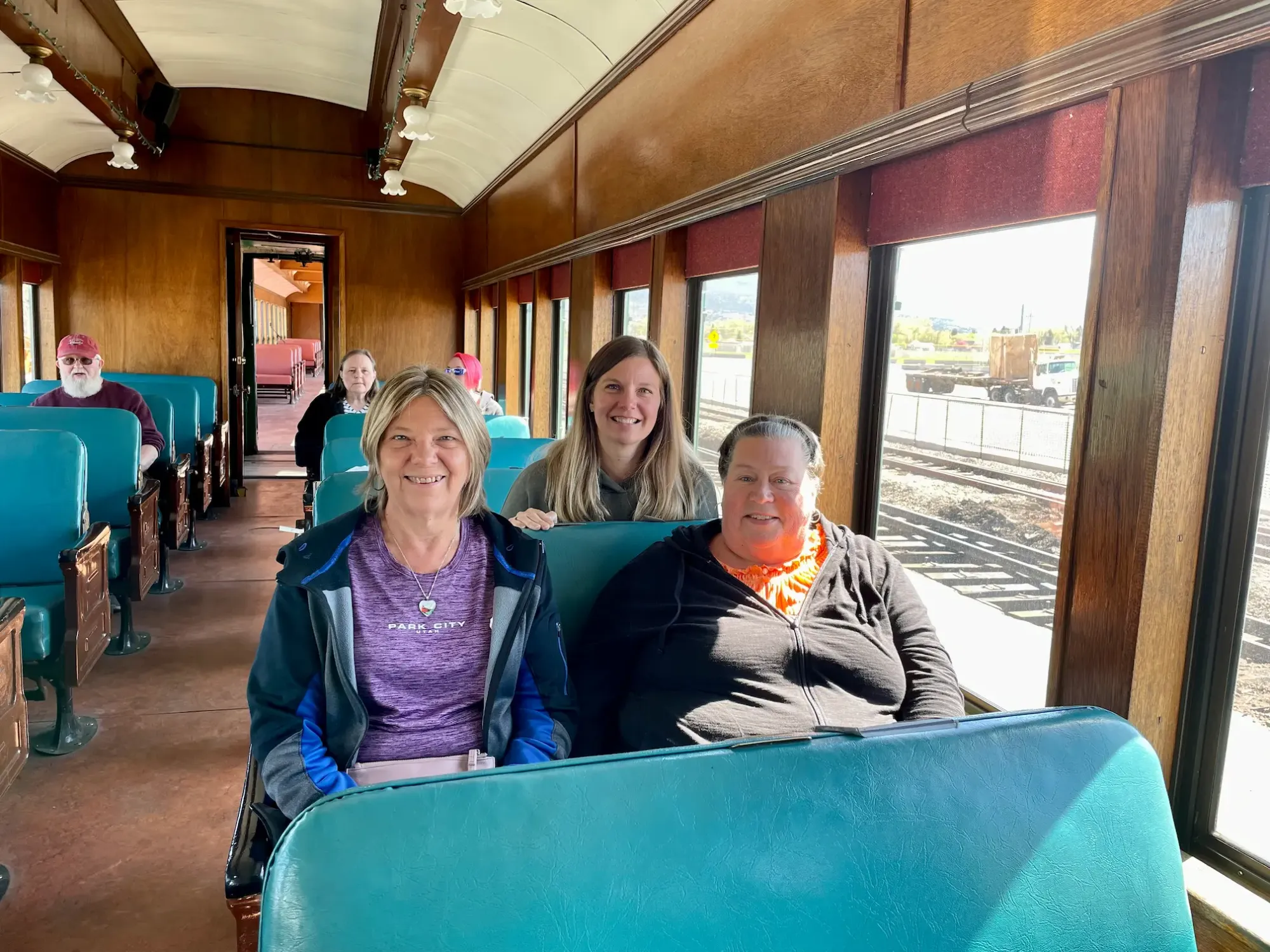 Summertime mountain biking with new friends 🚵‍♂️
We met our friend Kelly two years ago through Instagram. Since then, we have skied together and started mountain biking together. This year, Kelly and I spent most of the summer mountain biking throughout the Wasatch Range. Kelly also introduced me to several of his other friends that also ride mountain bikes. Our riding group took on several iconic rides including Snowbird's Big Mountain Trail and the world-famous Wasatch Crest Trail. Lindsey also started mountain biking more this year. She even rode some of the downhill trails at Deer Valley Mountain Resort.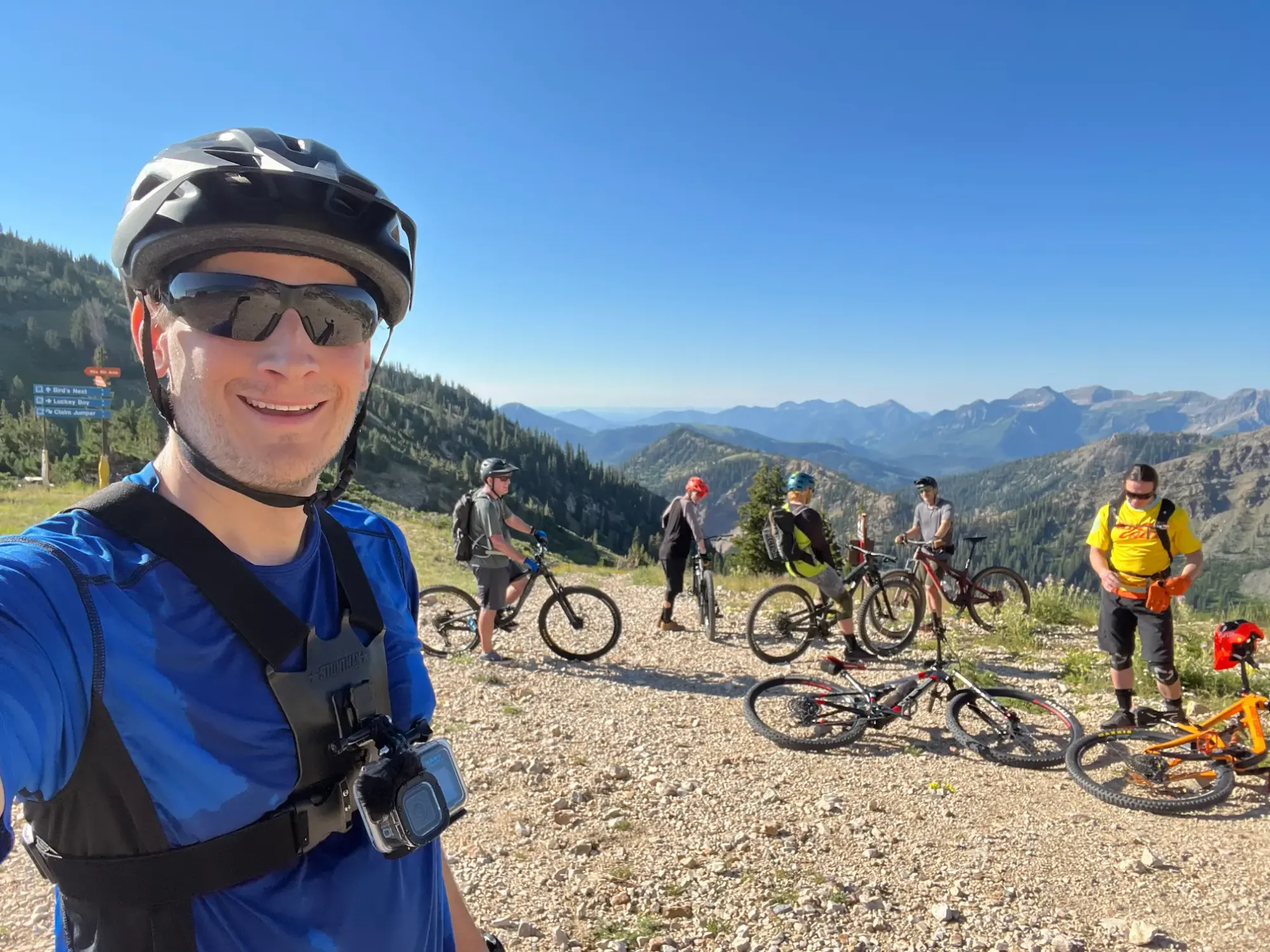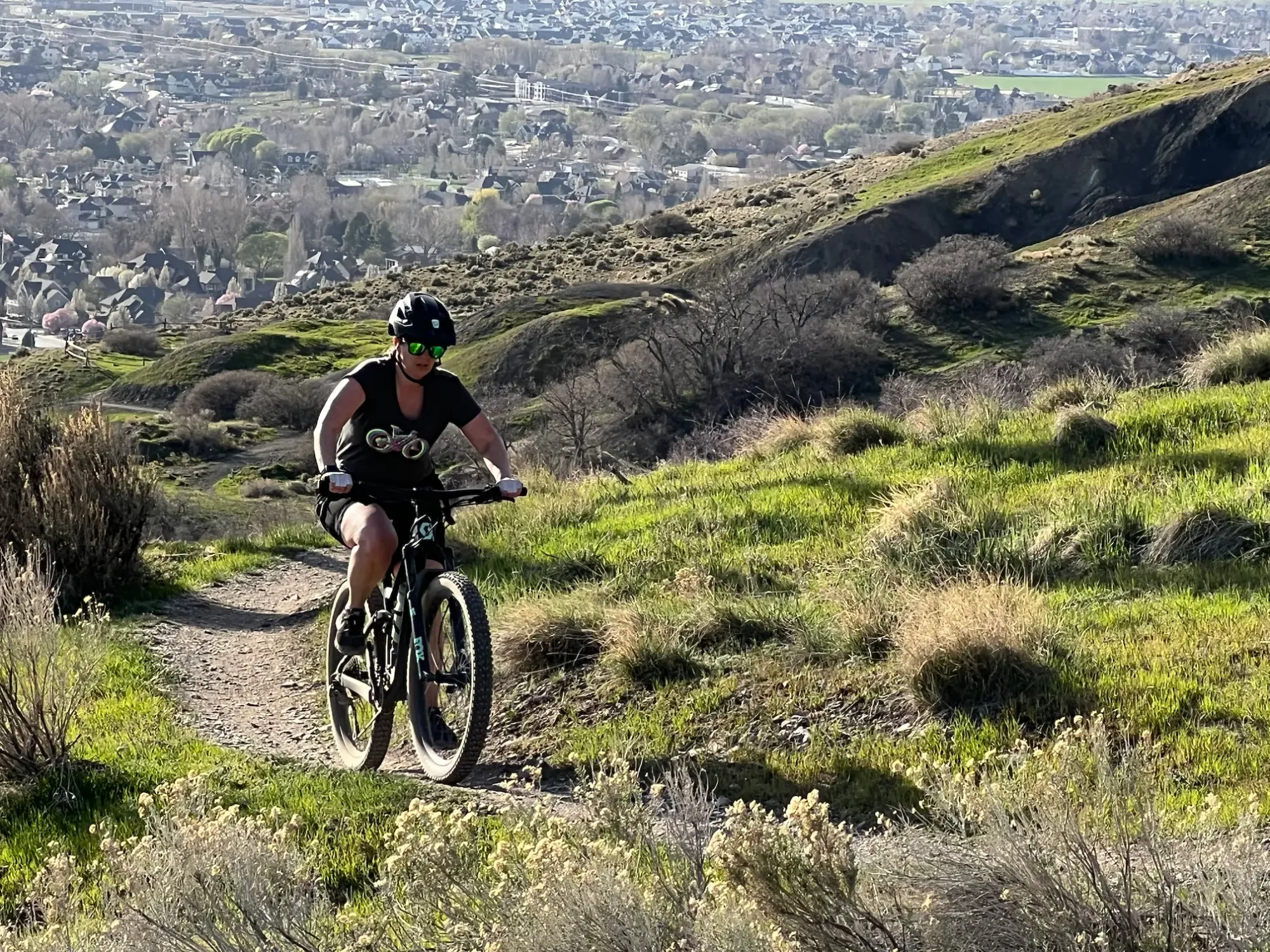 I also spent quite a few days out on long solo rides this summer. I thoroughly enjoy exploring the mountains surrounding our home and I have found that mountain biking expands the areas that I can explore. I use these rides as a way to destress both physically and mentally. During these rides, I focus on the physical exertion and beautiful mountain views which allows me to disconnect from the stressors of the world.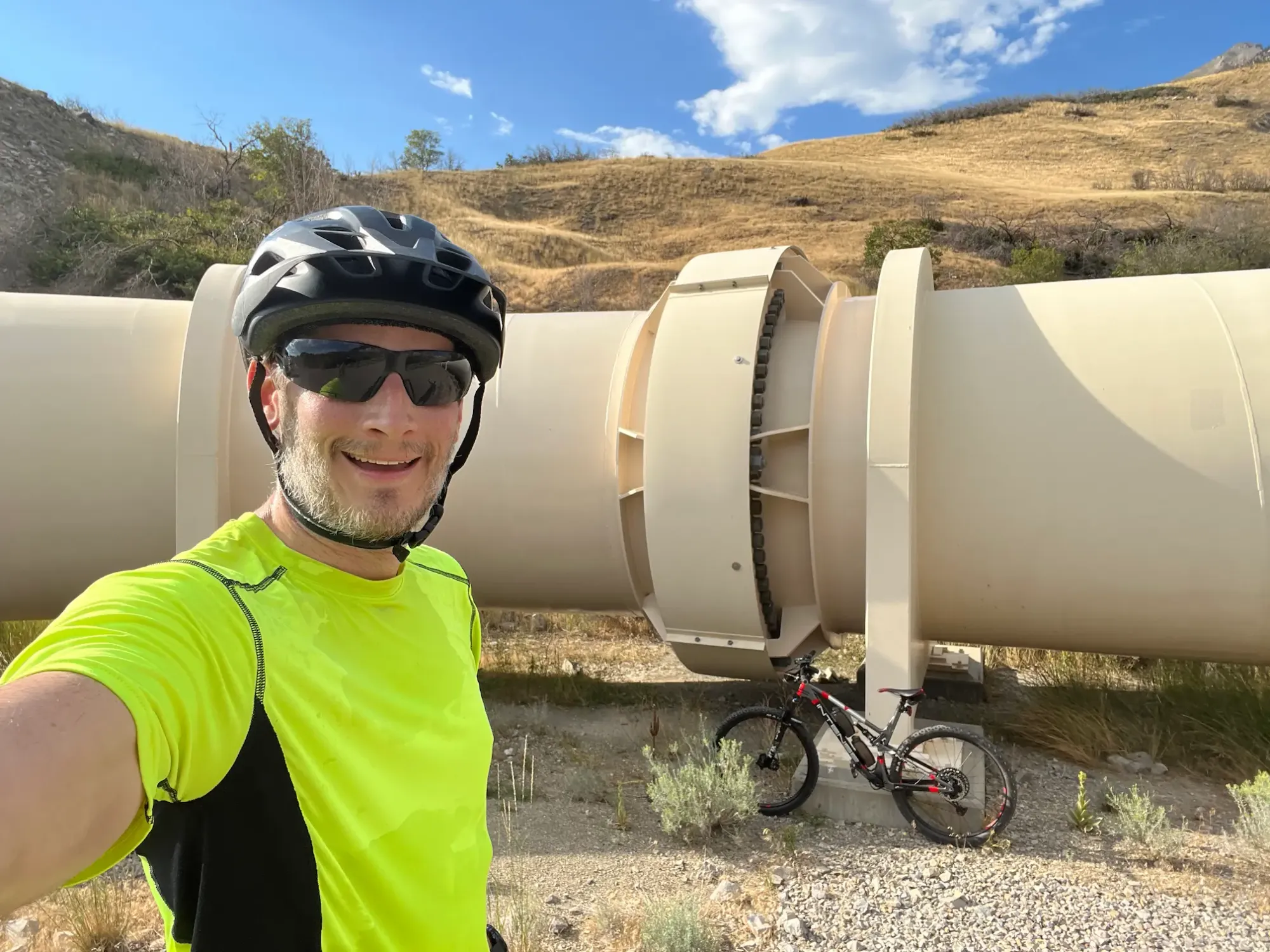 Catching up with old friends and family
We had several old friends and family come to visit us in Utah this year. We love having people visit us and showing them around our beautiful state. We want to say thanks to all those that made time to stop by and visit us this year. It is truly appreciated!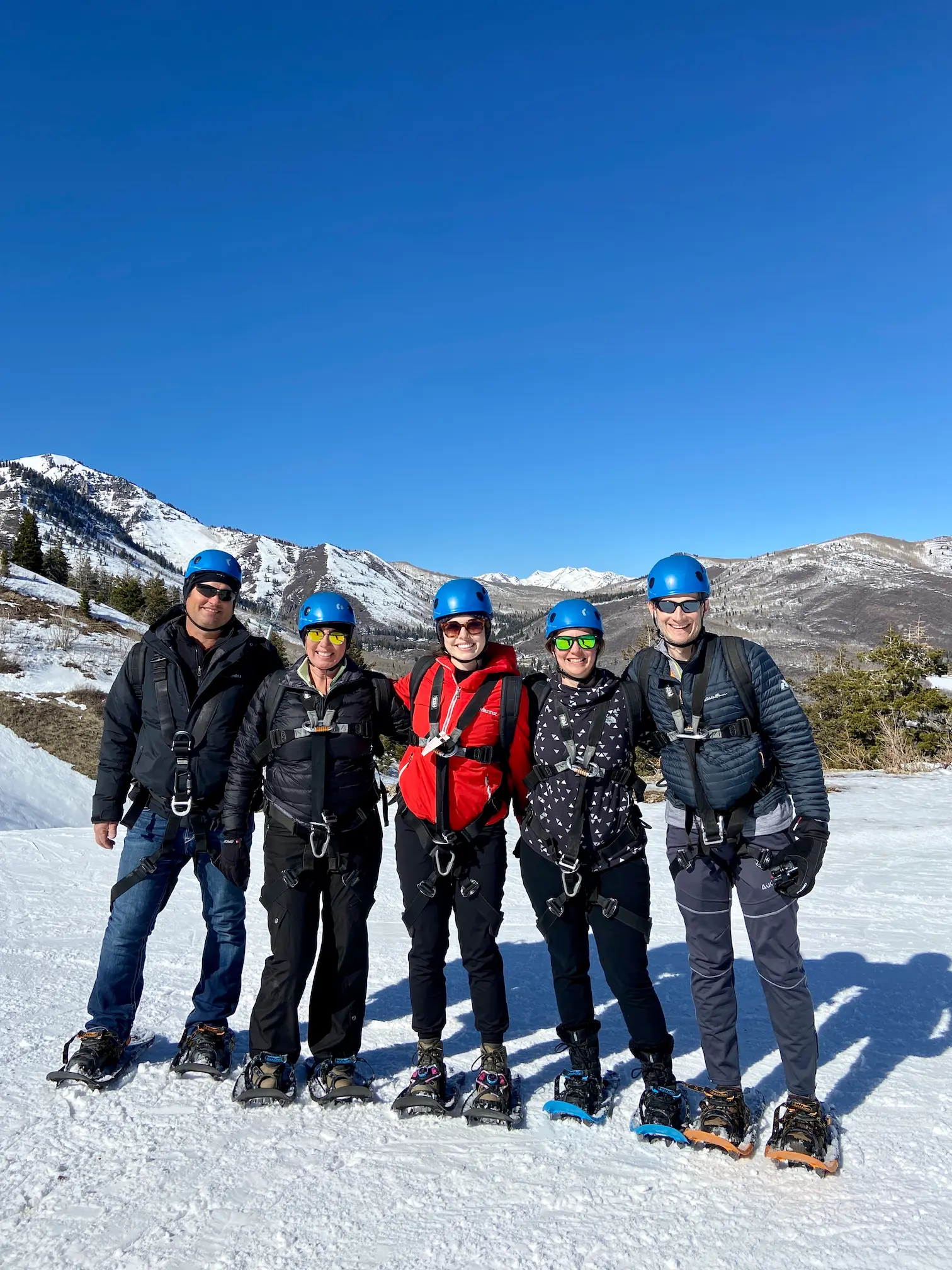 Visiting Yellowstone National Park with Jason and Kristen
We took a spectacular road trip to Yellowstone National Park, via Grand Teton National Park, with our friends Jason and Kristen. This trip deserves a few posts on its own so I won't spend too much time talking about it now. Lindsey and I had been looking forward to visiting Yellowstone for several years now and we couldn't have asked for a better experience.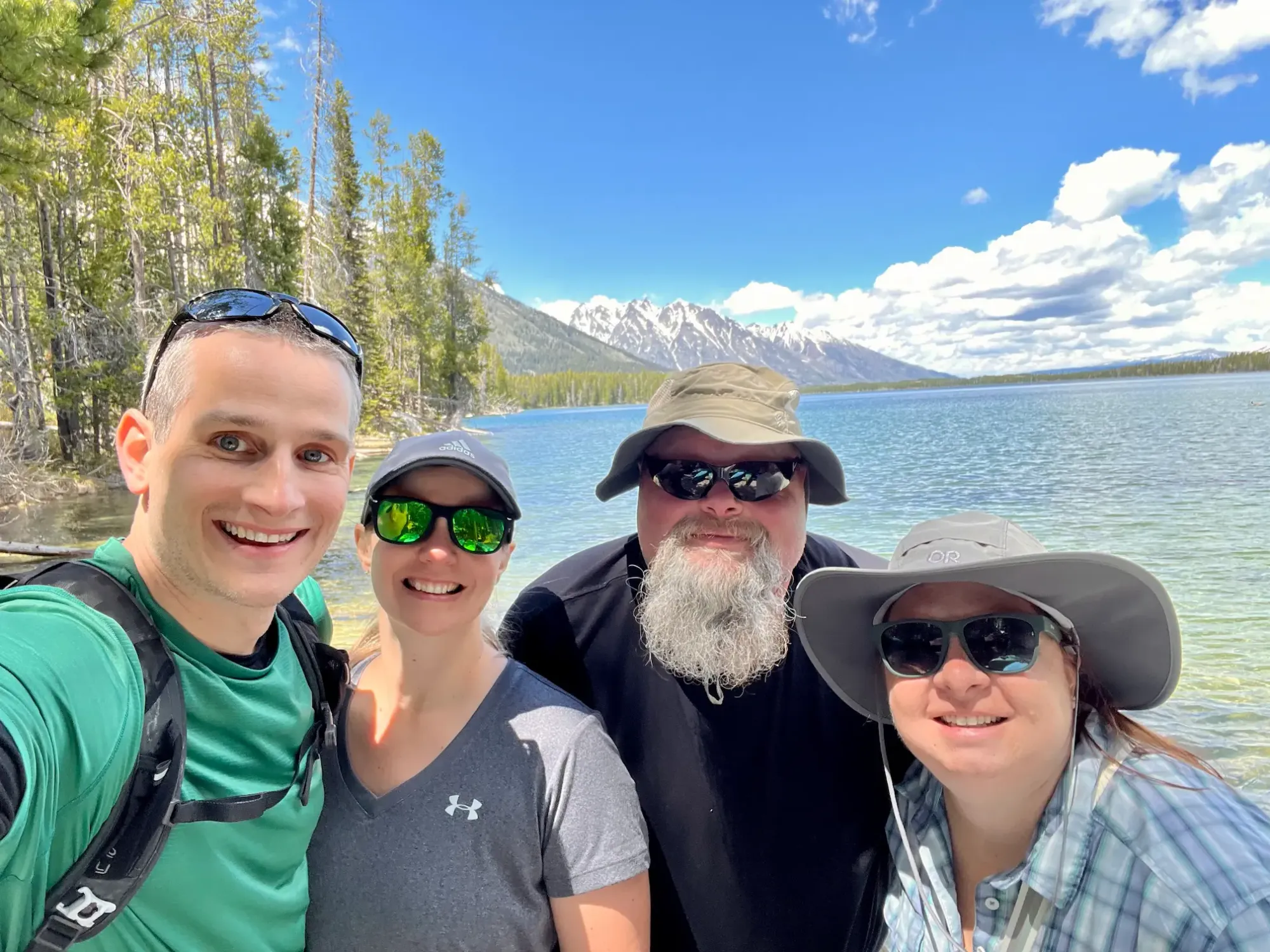 During this trip, we were also invited to stay with Kristen's family at their off-grid home in Montana. Their off-grid home is a beautiful work of architecture located within the Beaverhead-Deerlodge National Forest. Lindsey and I truly enjoyed getting to spend some additional time with our friends and also finally getting to meet some of Kristen's family.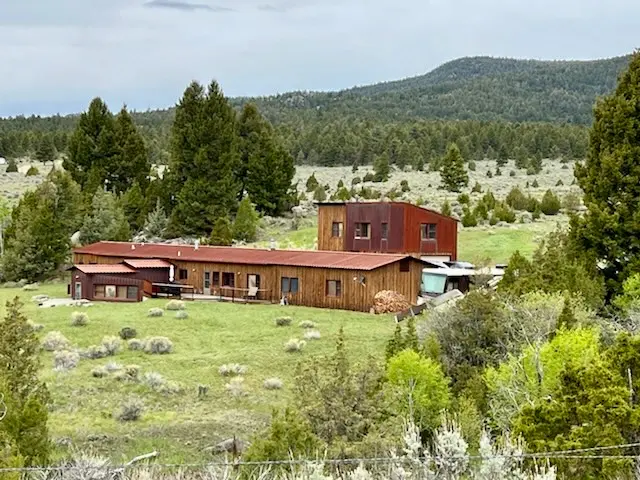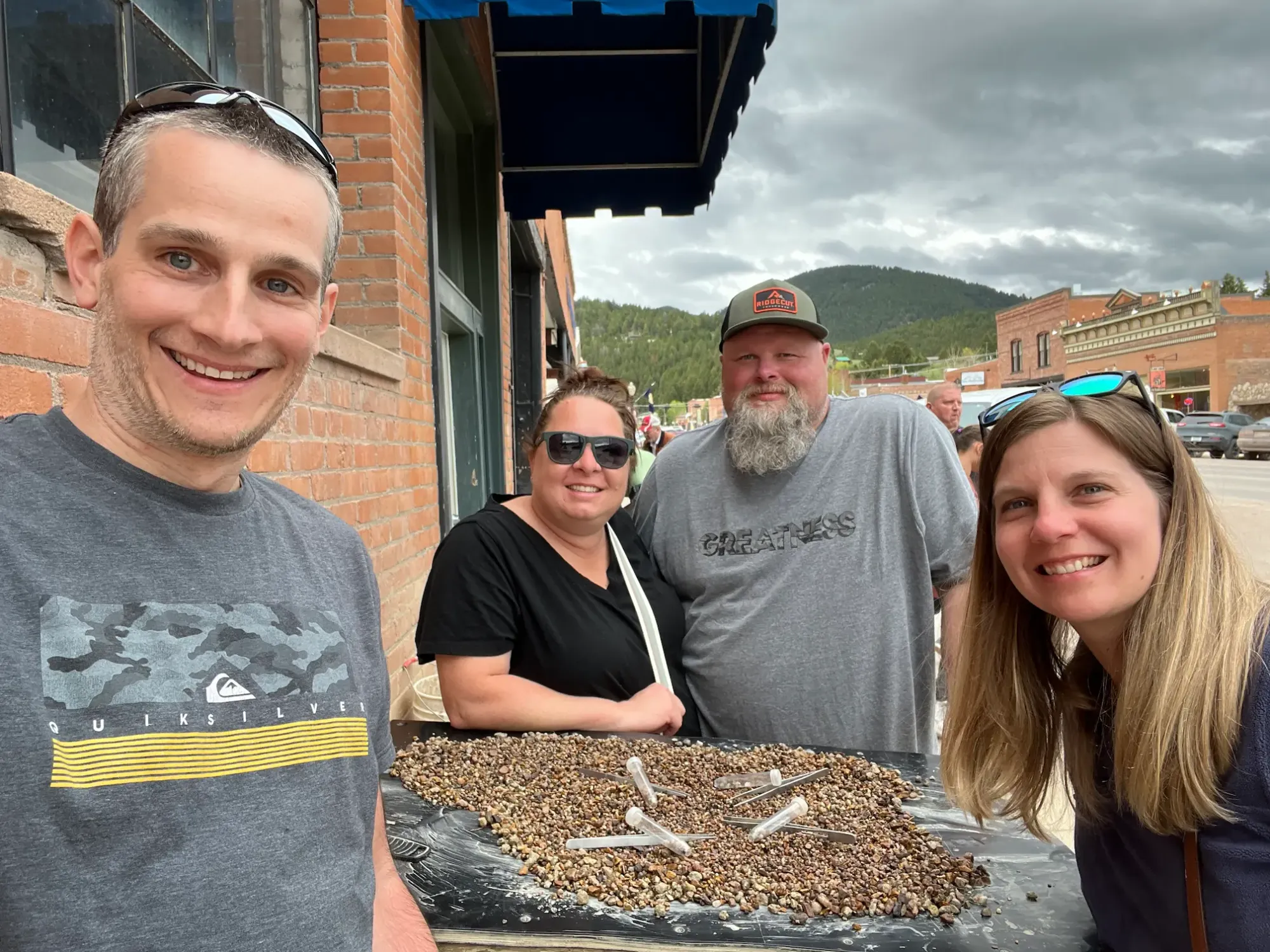 Fall road trip to Southern Utah with Yi
Our friend Yi visited us for the fourth time since we moved to Utah! After spending some time riding and hiking together in our local area, we all took a week of PTO and packed up for a southern Utah road trip. During this trip, we visited Bryce Canyon National Park, Lake Powell, Zion National Park, and many other fantastic attractions.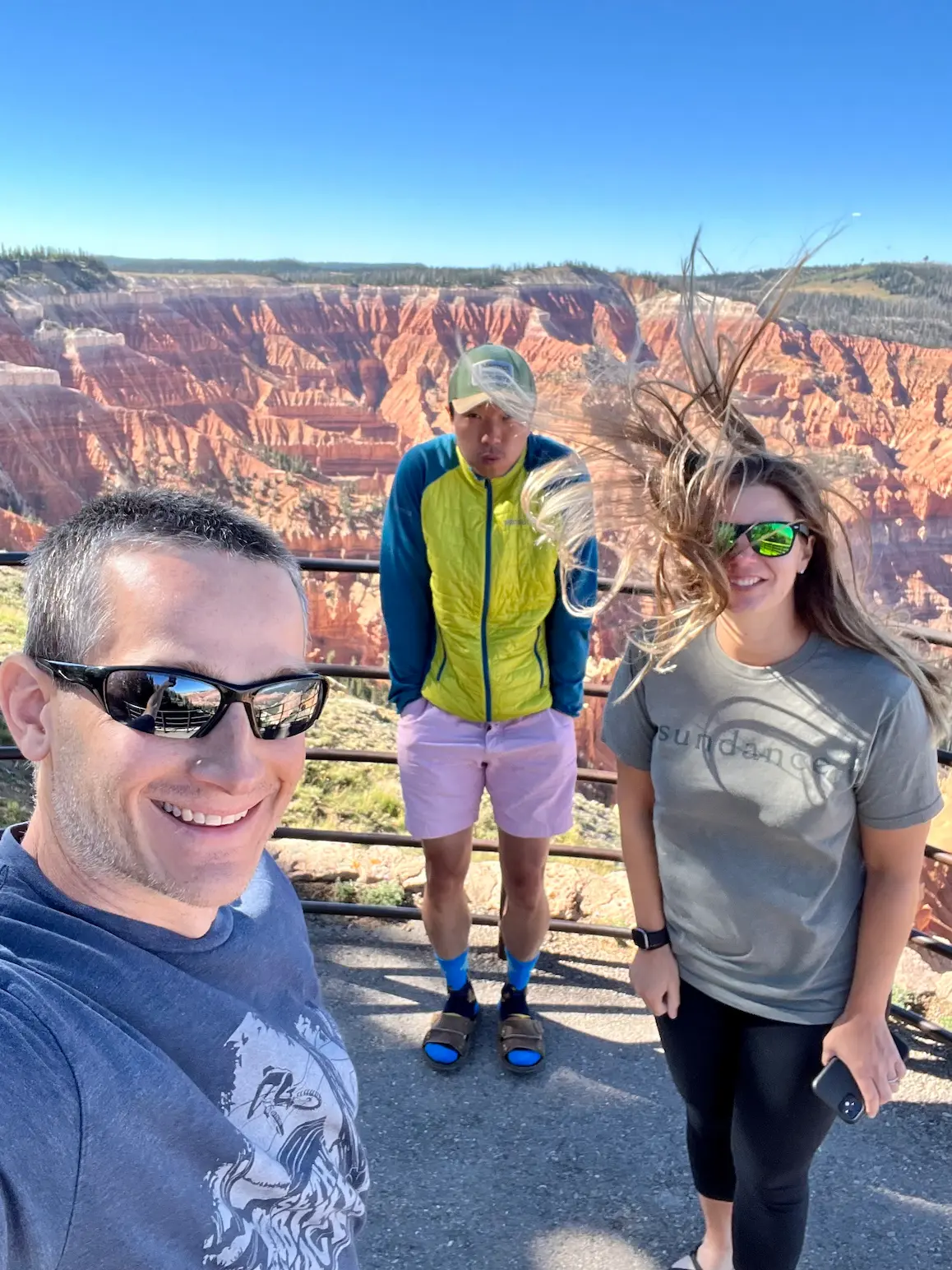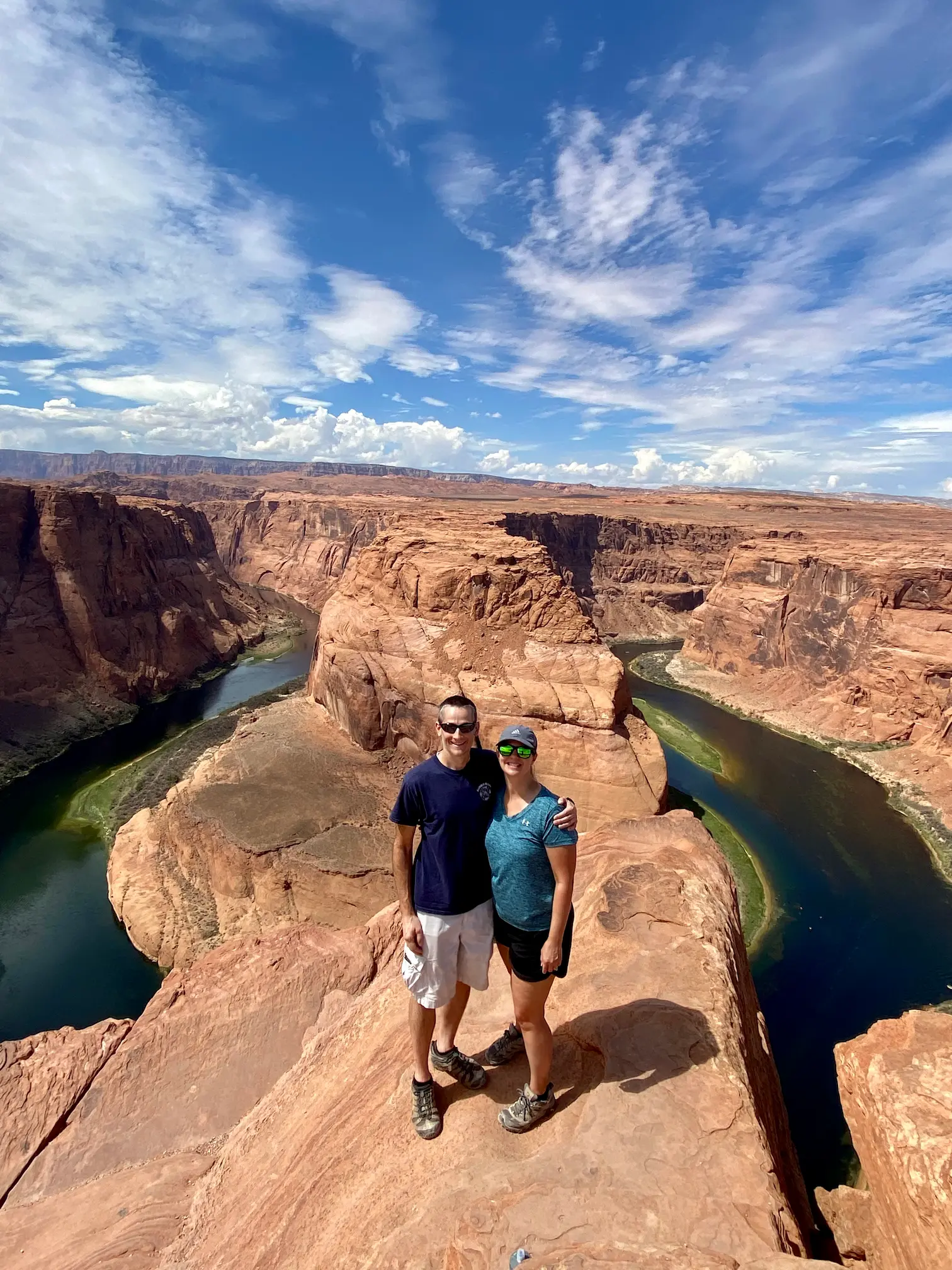 Yi and I also spent some time enjoying Utah's backcountry on our mountain bikes. We took several full-day rides together through beautiful national forests and red-rock areas. These long rides together were excellent preparation for an upcoming event that I had planned.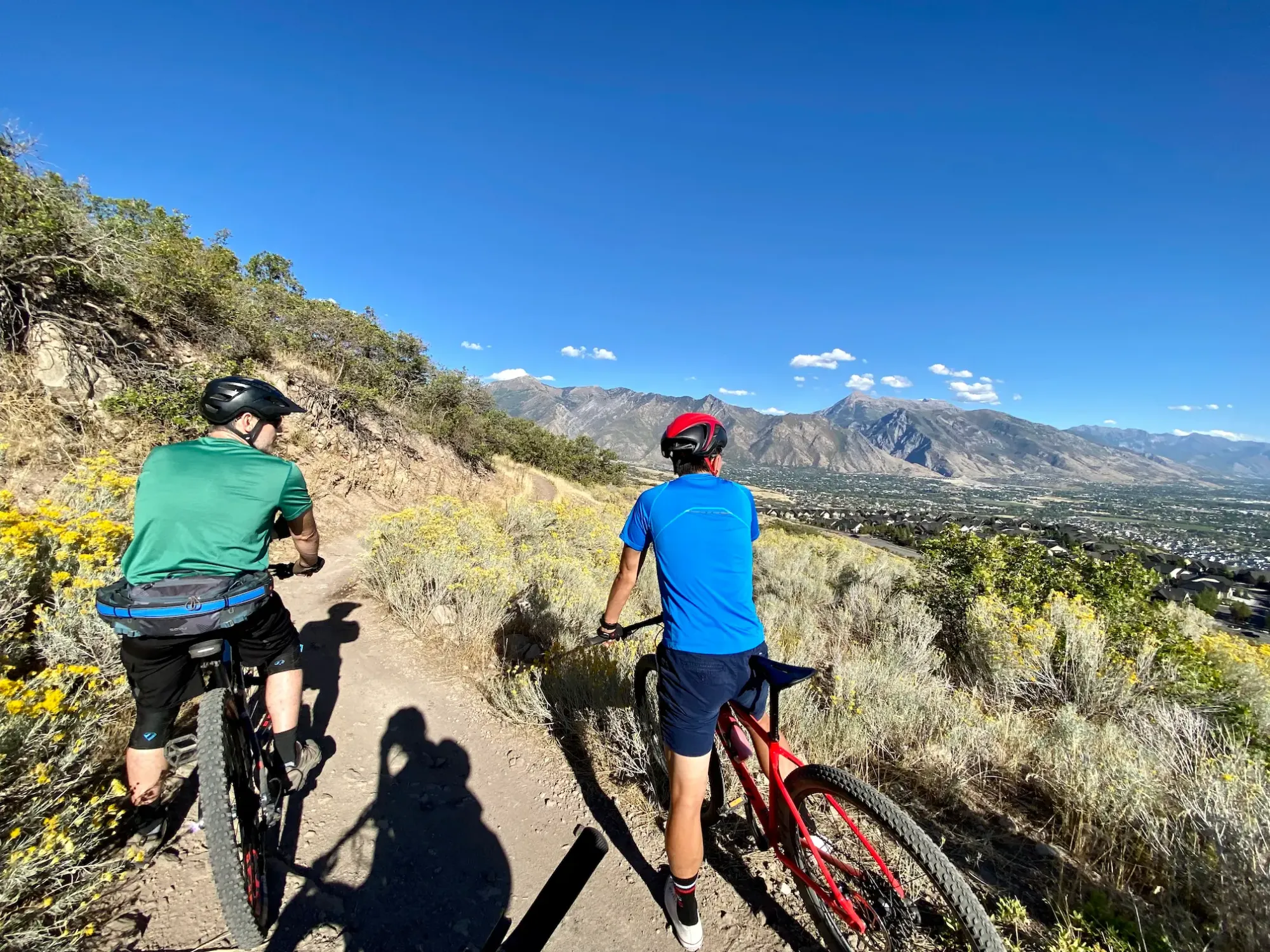 Keith rode in his first gravel race! 🚵‍♂️
I had been training all summer on long-distance mountain biking and gravel rides. I was riding anywhere from 30 to 65 miles, several times a week, with a goal in mind to ride in my first gravel race in October.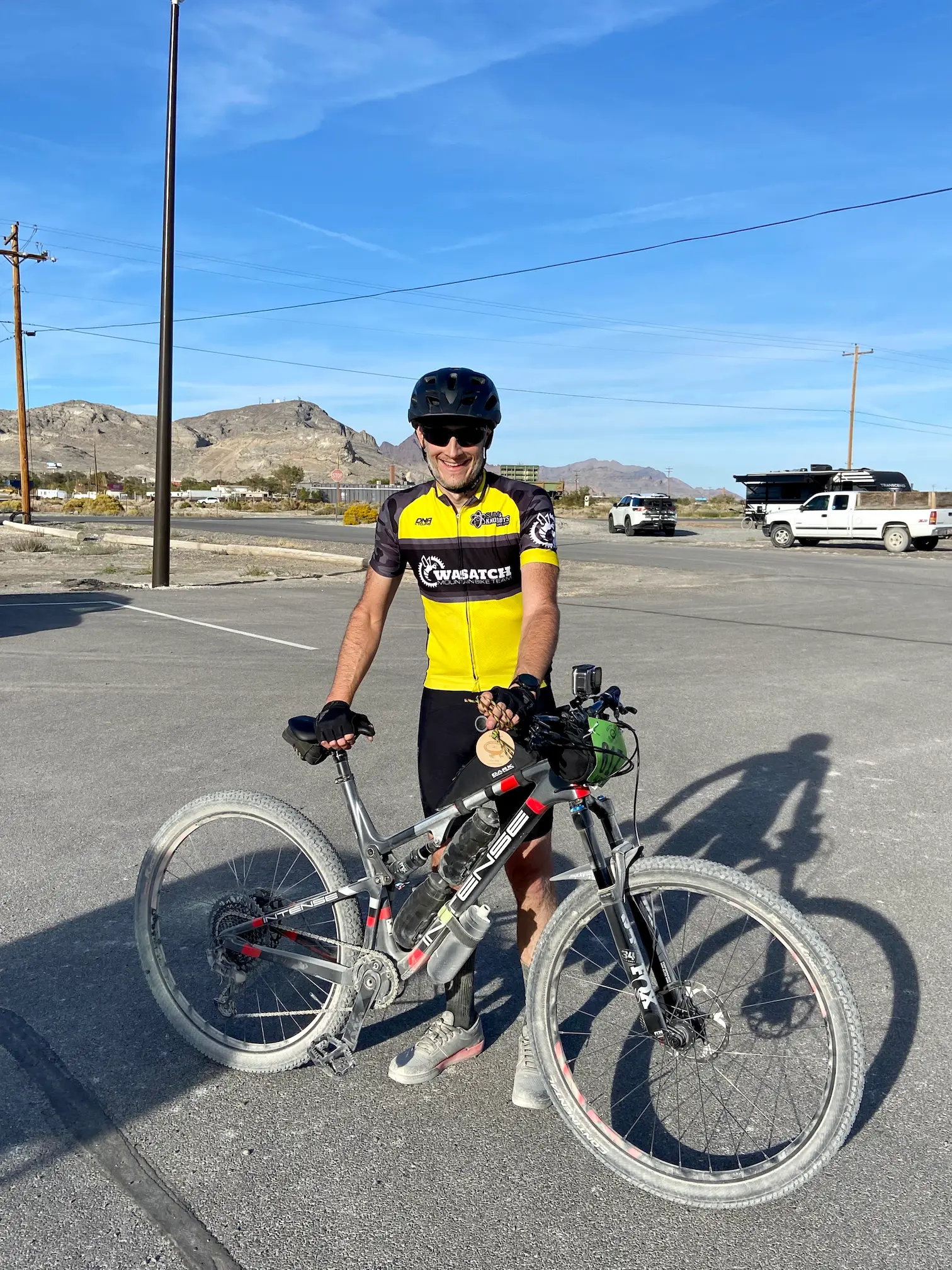 The Salty Lizard 100 gravel race was held in Wendover, NV, and was such an amazing experience. The race course was just over 100 miles in length and took me a little over 8 hours to complete. The course was a spectacular route through the Silver Island mountains and along the Salt Flats surrounding the Great Salt Lake. Completing this race pushed me to my physical limits and proved to myself that I can accomplish seemingly impossible goals if I put my mind to it.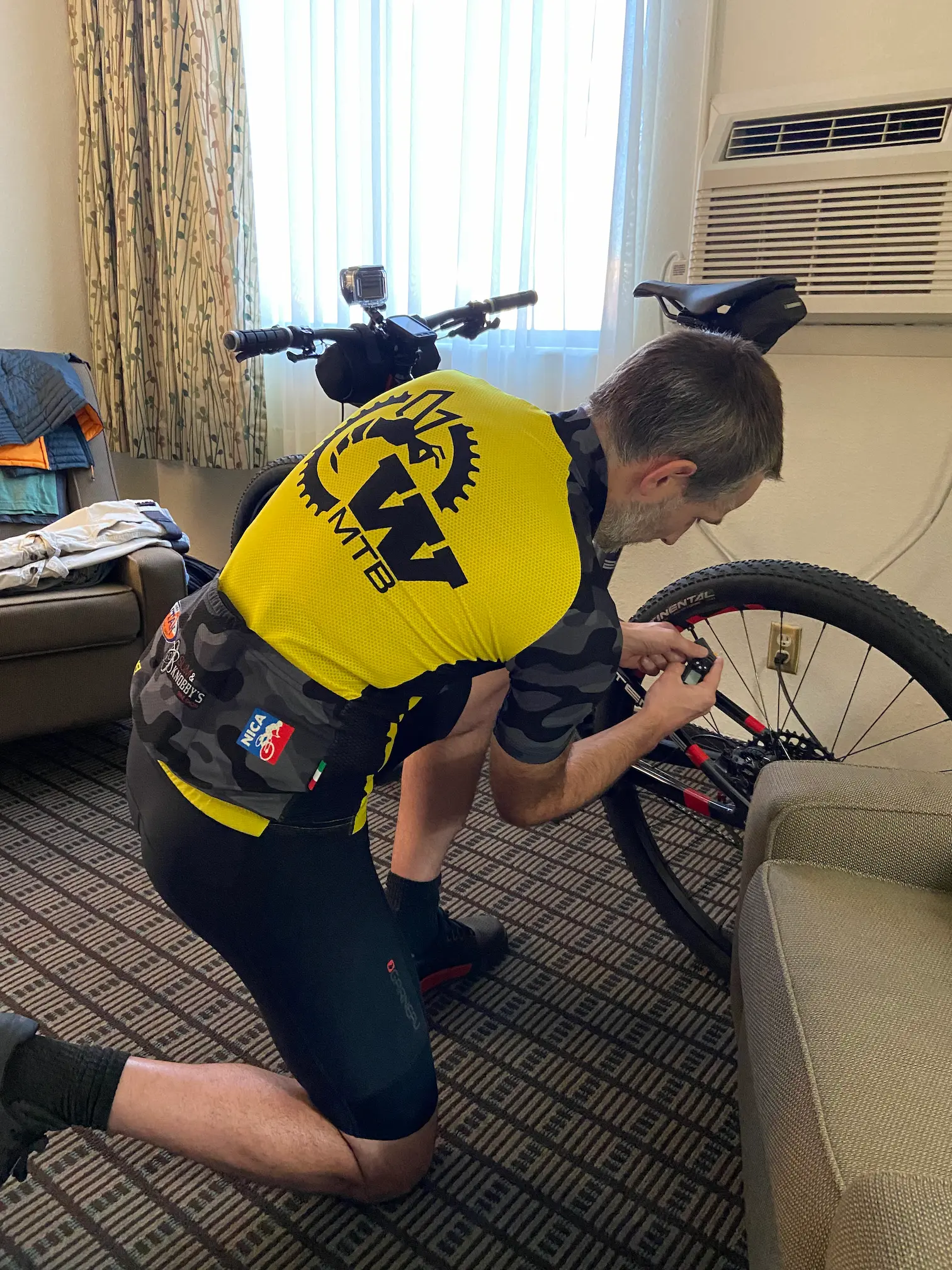 An amazing start to the 2022-2023 ski season ❄️⛷️❄️
The snow came early this year and it couldn't have been timed more perfectly. We had planned to use our free nights at the Snowbird Cliff Lodge season pass perk in late November. Our selected weekend just happened to perfectly align with Snowbird's opening ski weekend. 😃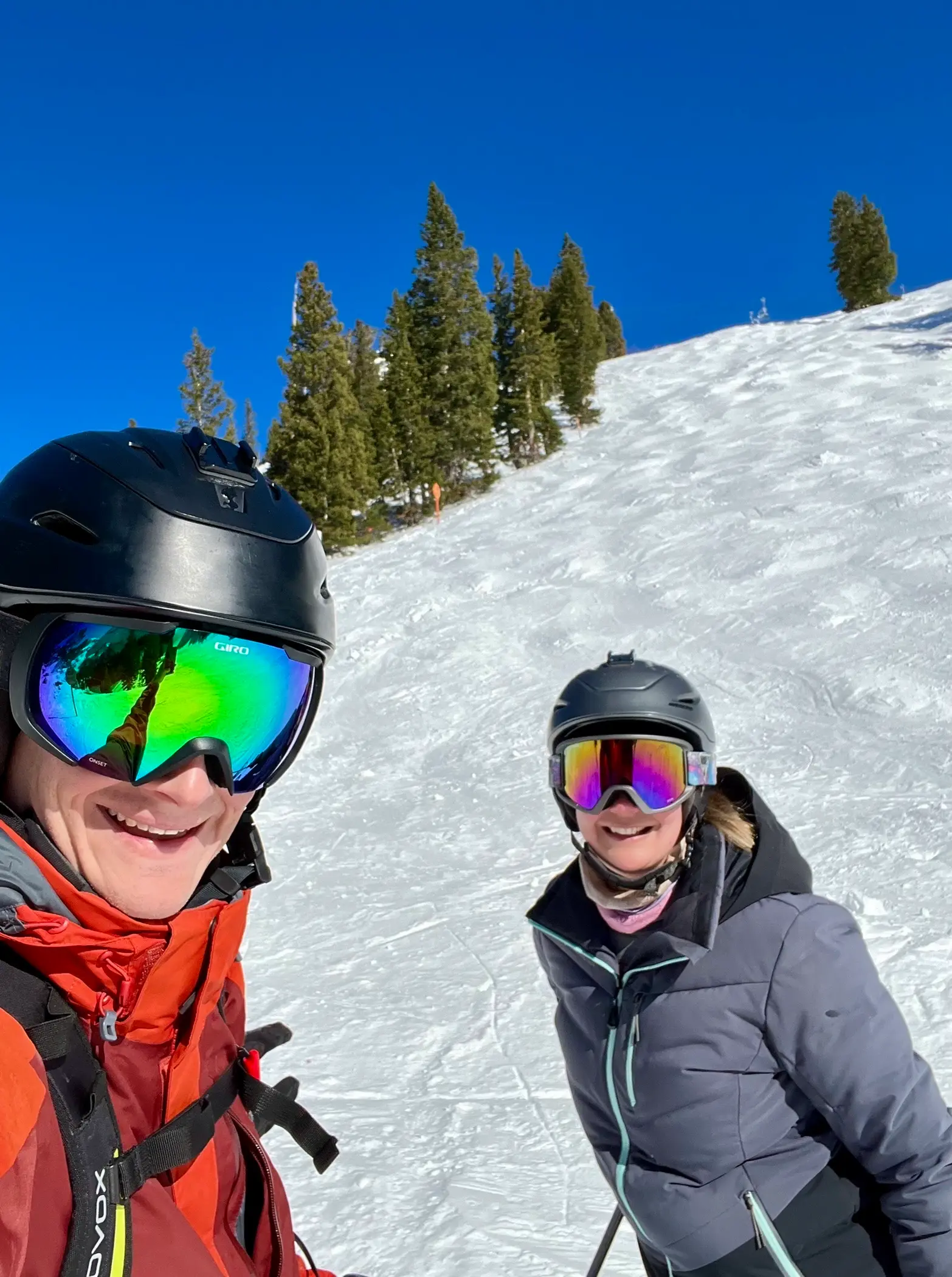 In prior years, there was still green grass everywhere during this time of the year. This year though, the mountains were blanketed with a thick layer of snow and ready for us to shred the slopes. We took full advantage of our time at the Cliff Lodge by indulging in gourmet meals and apres ski time in the outdoor heated pool and hot tubs!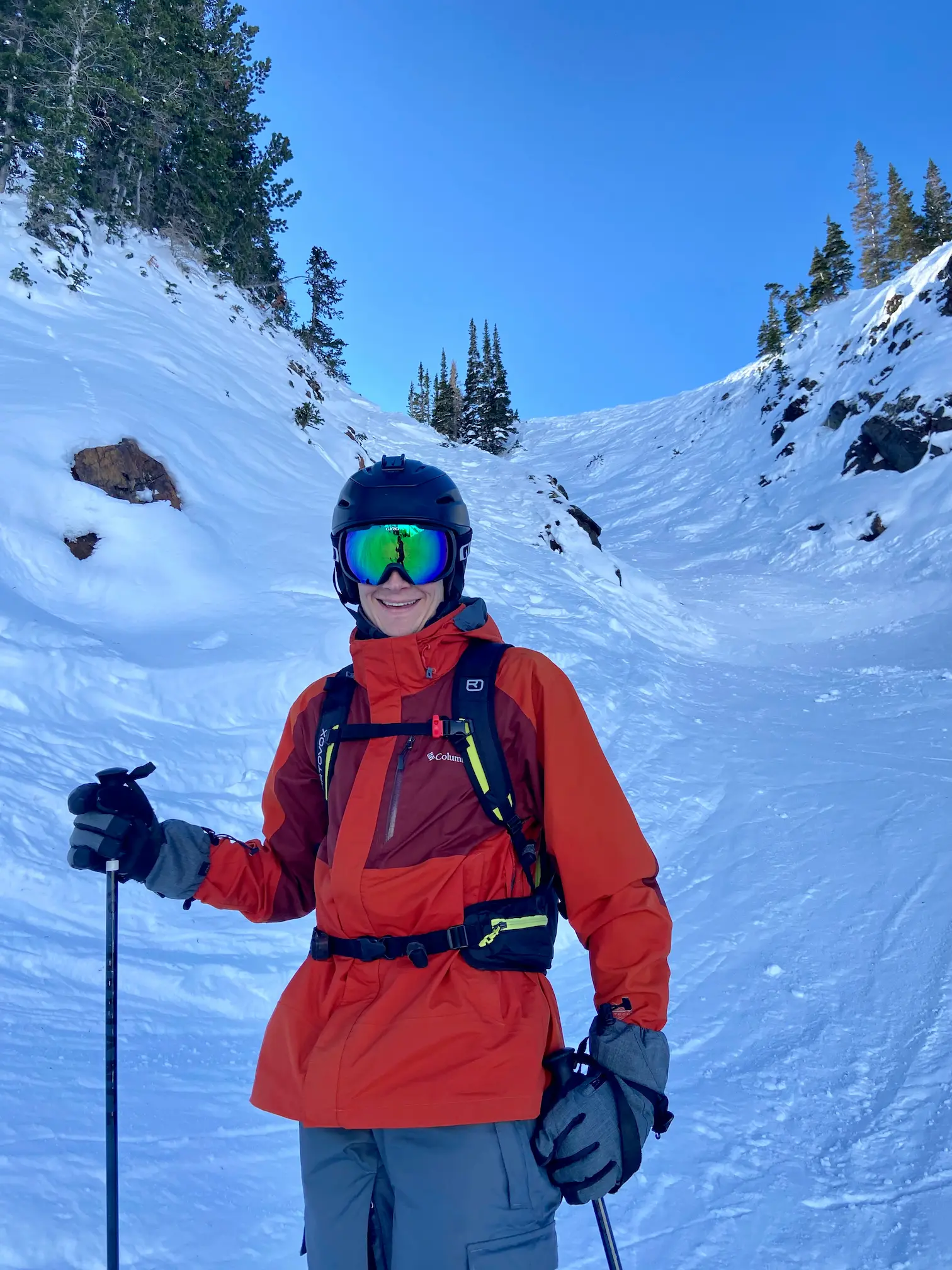 Spending the holidays with our family in Indiana
We have not been able to spend Christmas and the New Year with our families since we moved to Utah. This year though, thanks to additional time off during the holidays, we are excited to fly home and spend the holidays with our families!
We will be spending a little over two weeks in Indiana and we already have a full schedule of events. We are looking forward to catching up with everyone and taking some time off from our jobs.
We are looking forward to an exciting 2023
2022 felt like a year to reset and reboot for us. The world is starting to feel a bit more normal and we are starting to feel more comfortable traveling and being around people again. We have also been getting used to life without Lexi since she passed away in January 2022.  We are grateful for all the wonderful adventures we experienced this year. We have several exciting trips in the works for 2023 which we can't wait to tell you about!
Be sure to subscribe so that you don't miss out on our upcoming adventures. We hope you and your family had a wonderful 2022! We certainly did. 😃🚵‍♂️⛷️