Hiking for Beginners: Basic Gear
Written by Lindsey Huster
/
6 min read
/
Last updated 10 months ago
Having basic gear while hiking is essential for safety. You will need plenty of food and water, but there are other items to consider adding to your pack.
Hiking for beginners
Check out my previous posts for more information on hiking for beginners.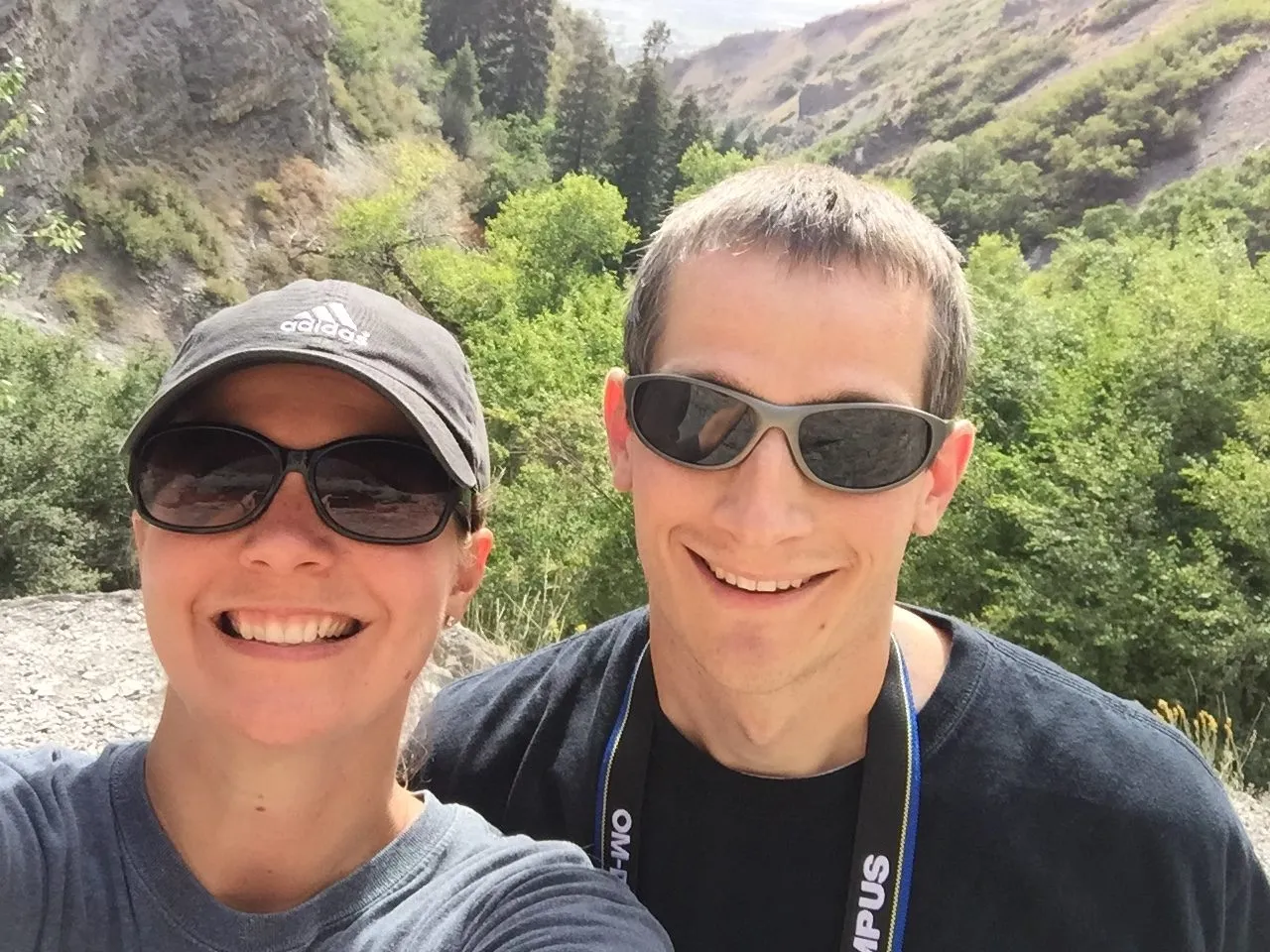 Basic hiking gear
When Keith and I started hiking we really didn't have special gear. We wore clothes we already had, old gym shoes, and grabbed a water bottle.
It wasn't long before we understood the value of having some nicer gear. Just like with most things, we tend to over-research. We wanted to make sure we knew what we absolutely needed and what our options were.  I'd encourage you to do the same for your hiking needs.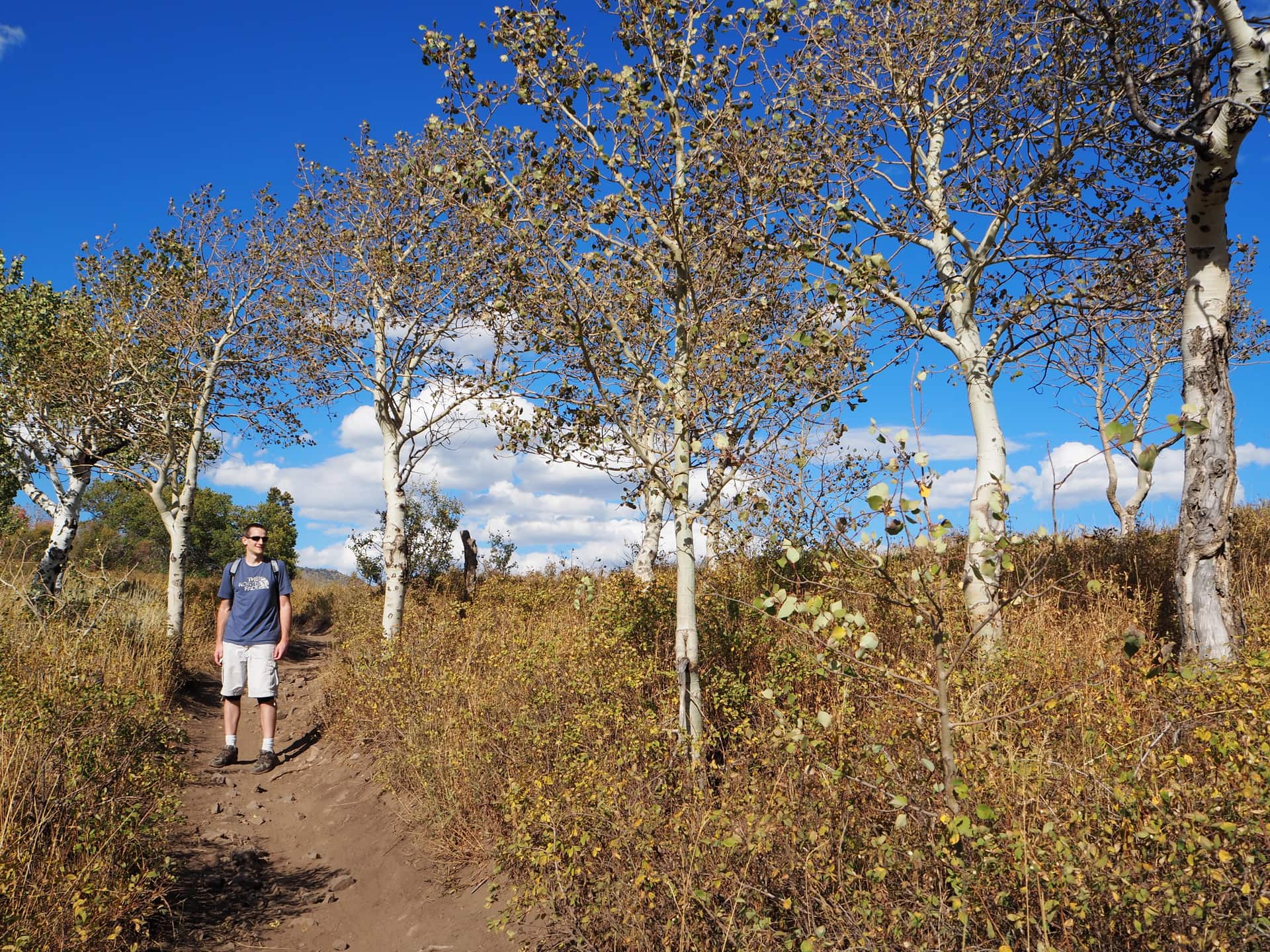 Carrying enough water for the hike
One of the most important things to have on the trail is water to hydrate yourself. Keith and I both had insulated water bottles for cycling and that was what we used to start. We quickly found that as the difficulty of hiking increased so did our water intake. We each ended up buying water bladders to carry more water.  (If we are hiking in extreme heat or for a longer distance, we will also drink a sports drink on the trail.)
Keith stuck his water bladder in an old backpack and used that until I upgraded him to a Camelbak Lobo for his birthday.
I ordered a cheaper backpack from Amazon to get a feel for what size and features I might want in the future. That backpack just now started to break down on one of the straps (over 2 years of use and could probably be repaired). I was really happy with the Amazon backpack and it is a great value if you don't want to spend too much, I paid $26.
I had planned to buy a new Osprey backpack with Christmas money anyway so I am replacing my pack.
Carrying enough food
No matter how short you think your hike might be, it's always a good idea to have food with you. If there is an emergency, it could be several hours or even days until you get the help you need. Depending on the hike, we typically take a snack for on the trail and at least one extra for an emergency. The quickest snack for us is some type of bar; Cliff, Luna, RXBAR, general granola or fruit bar, etc.  If we are going on a longer hike, we might pack a sandwich, vegetables, fruit, trail mix, etc.
Safety considerations
A few simple items in your pack could make all the difference. Luckily we've never needed anything more than a band-aid on the trail, but it's a good idea to carry a few items with you.
Sunscreen and sunglasses
When outdoors you need to be protected from the sun. This is especially important if you are out hiking for hours, be sure to reapply your sunscreen. The UV index is higher in some areas so you also need to be aware of that. Sun protection can also come in the form of sunglasses, clothing, hats, etc.
A headlamp or other light source
If you happen to get caught out after dark, a light source might be absolutely necessary. Many times visibility is zero after dark. If hiking in the woods or under a ridge line, it might be dark even before the sun completely sets. When hiking you are most often too far away from any city lights to provide any sort of light. Hiking can become very dangerous very quickly if you cannot see the terrain; fall over large logs, cliffs, etc. Headlamps also typically have a strobing feature that can alert others during an emergency. The headlamp I have is the Petzl Tactikka 200 lumens.
Basic first aid supplies and medications
We keep the basics with us; Advil, Neosporin, bandaids, wipes, etc. Also, keep in mind anything that might be specific to your health. I always keep my inhaler with me and Keith is sure to have his knee braces and EpiPen.
Other items to consider bringing with you
A good set of hiking poles can help in various ways. With a steep ascent, your endurance can be greatly multiplied since the poles force you to use your arms and core, offsetting the work on your legs.  I like the rhythm I can maintain with the poles and this also helps mentally. You can also use the poles to keep the stress off your knees while descending. Hiking poles can be used when crossing water on rocks or logs to maintain balance.  If you twist an ankle or suffer an injury the poles can assist you medically.
An emergency blanket can become a lifesaver on the trail. See the Amazon product description below for the many ways this can be used in an emergency.
A raincoat or poncho will keep you warm and dry when the weather decides to change unexpectedly.
You might want to consider the following items in your basic gear:
A small pocket knife.
Assortment of ropes or straps.