Our Motto and Goals
Written by Lindsey Huster
/
7 min read
/
Last updated a year ago
While we were preparing for our move to Utah in 2016, a motto emerged that focused on our goals and helped explain why we were moving.
Our motto
"Our goal is to simplify our lives, live debt-free, and have time to explore the world together." - Keith and Lindsey
This also became the basis for our blog, which has mainly centered around our exploration of Utah.
Revisiting our goals
We often revisit these three ideas and assess how we are doing.  Like most things, our progress is cyclical.  We might be focused on one area for a period of time and then another goal becomes prominent.  Likewise, there are times when we are just holding steady with one or more.
Initially, the act of moving was a way to simplify and live debt free.  We moved to a smaller townhouse which created excess time as we weren't maintaining it the same way we were in our larger house in Indiana.  We also met our goal of living debt free at that time since we chose a smaller, less expensive, property and sold many of our possessions.  Having these two things in place, allowed us to live more simply and have the time and money to explore together.
Simplify our lives
This phrase takes on many aspects of daily life.  As I said, by moving to a smaller home we were able to really simplify responsibilities and save money.  It was amazing to me how quickly I could clean the whole townhouse!  It was less than half the size of our previous home and living in a townhouse also meant that we had no exterior maintenance.  No grass to mow, no landscaping to weed, no trees to trim, etc.
We had no idea how much time this was taking up for us, not to mention money for supplies, equipment, repairs, etc.  We do miss having a yard and space of our own.  I'm sure we will own a house and property again one day, but for this period of time in our lives, we wanted as simple as possible to work on these goals.  Knowing this is short term, relative to our whole lives, helps us appreciate it during this season of life.
It started with our home, but these choices have allowed us to simplify in so many other ways too.  Since we moved to an area so far away, this automatically created extra time.   A lot of these things can be seen as bad, but again, it's easier to deal with knowing it's not permanent.  We aren't attending family functions or seeing friends.  Keith isn't involved in the fire department and there are so many more things we miss.  However, by giving up those things,  we now have time to focus on our goal of exploring.
Living debt-free... or as close to debt-free as possible
Keith and I have always been very thoughtful and concerned with our finances.  We have pretty much always paid cash for everything except property.  Being in the habit of saving for and then paying cash for vehicles, campers, etc. put on us on the path to achieving our financial goals.  Once we were living debt free, I was also able to quit my full-time professional job for more flexible work.  At the same time, we have been able to accelerate our savings to pay for travel and other investments.
As with most things, living debt free has ebbed and flowed recently as we did purchase another townhouse for us to live in while renting our previous home.  Although we don't currently classify ourselves as debt free since we do have a mortgage, we do know that this debt is part of a larger financial plan.
Explore the world together
Our end goal really has been to travel and explore together.  By simplifying our lives and working on financial goals we have been able to put this goal into action in a pretty big way.
We typically spend 8 -12 weeks of the year in another location besides our home.  This includes travel back to Indiana, a time when family/friends are visiting us as we are often in another location, plus the time when we are in the motorhome.
This does not mean we are on vacation 8-12 weeks a year.  Keith works during the majority of this time, he does however get typical vacation time with his job.  Some of this time he uses his vacation days, but for the most part, he is working while we travel in the motorhome and to Indiana.  His vacation days are mainly used when we have visitors and a day here and there during travel.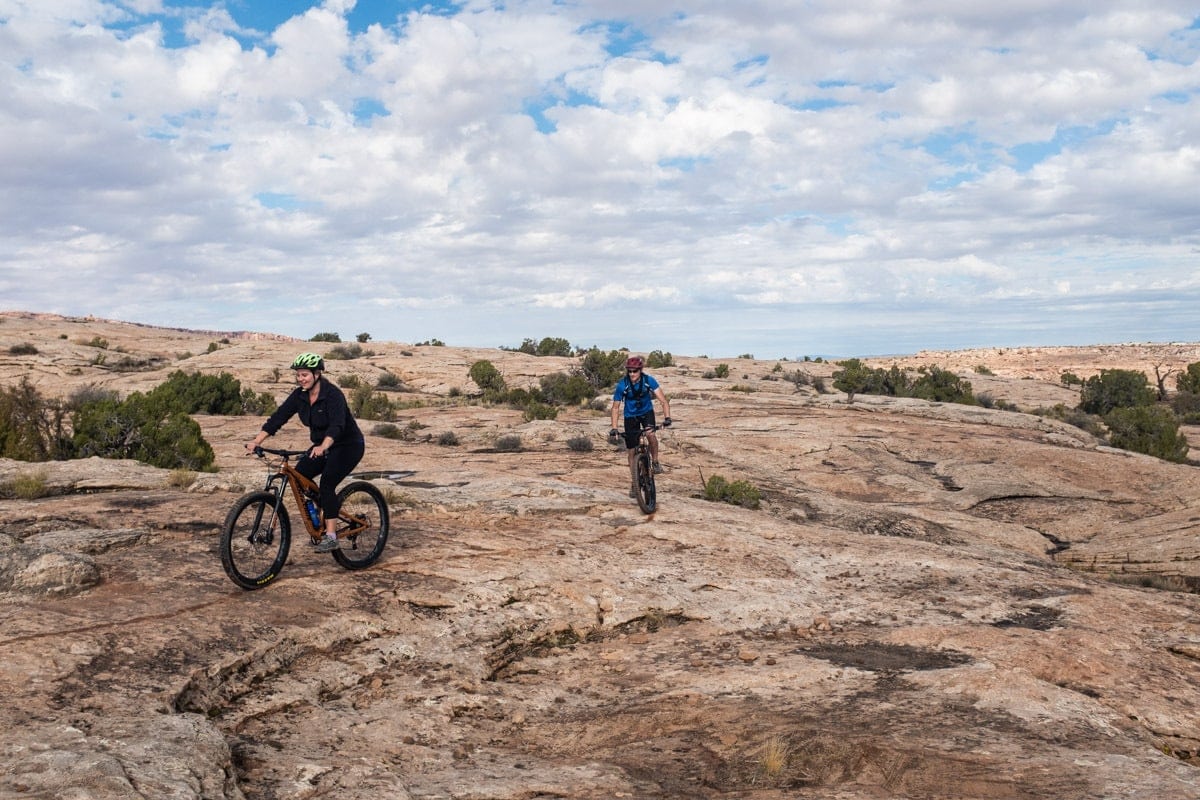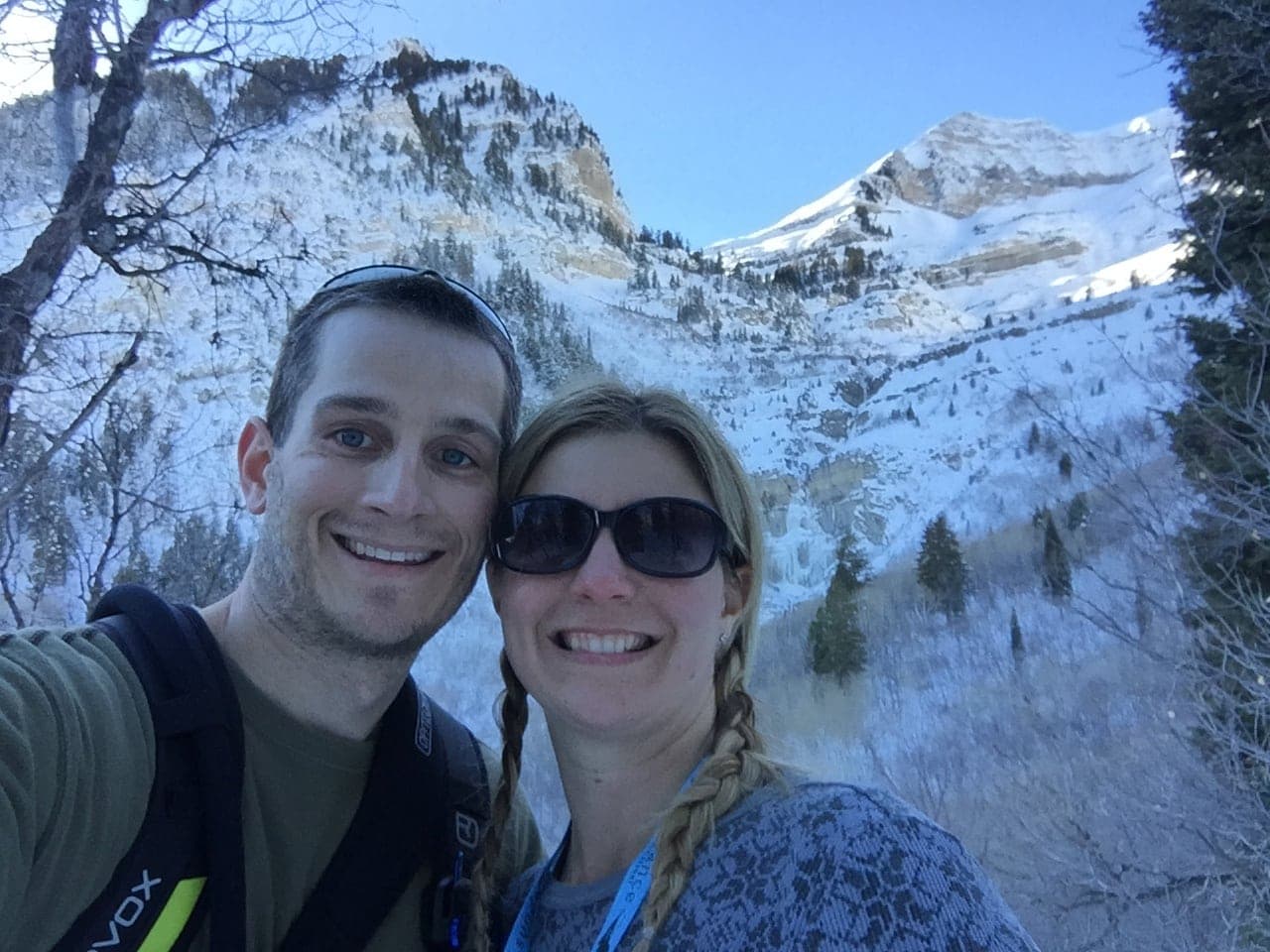 The impact of COVID-19
COVID-19 has impacted our goals.  We have canceled travel plans and visitors for the next couple of months.  While we are not sure when we will travel again, we're not in a rush to decide just yet.
We are so thankful that Keith's job was already remote.  The company he works for is an essential business, therefore his job hasn't necessarily been negatively impacted.  My jobs with subbing and testing have been canceled throughout the school year so I'm not currently working.  Since we now have rental properties, we have had to be in contact with our property manager/renters and how they have been impacted financially.
COVID-19 may have actually helped us focus on living more simply.  We are forced to do less and like most, we are reevaluating what really is important in our daily lives.  Keith and I are enjoying our new home, finishing up on little projects, and eating meals more intentionally, and actually at the kitchen table!  We are taking daily walks together, sitting on our patio, and just finding more time to relax and enjoy this slower pace of life.  Of course, there are times when we don't know what to do with ourselves too!
Our individual goals
Keith is working on his knee strength and endurance through home physical therapy as he continues to have issues after his ACL surgery just over a year ago.  He actually just had PRP therapy 2.5 weeks ago for his PCL and is currently recovering.  In the meantime, Keith is doing maintenance on his bike trainer, road bike, and mountain hike.  Hopefully, he will be able to use these soon.
I am learning a new editing program and working on ski videos that I'll be posting over the next several weeks.  I'll also be getting back to our trip to southwestern Utah in the next couple of months.  That seems like so long ago, but I'm really excited to relive that trip and share the many amazing adventures we went on.  I already started those blog posts/vlogs, but there is so much more we did!!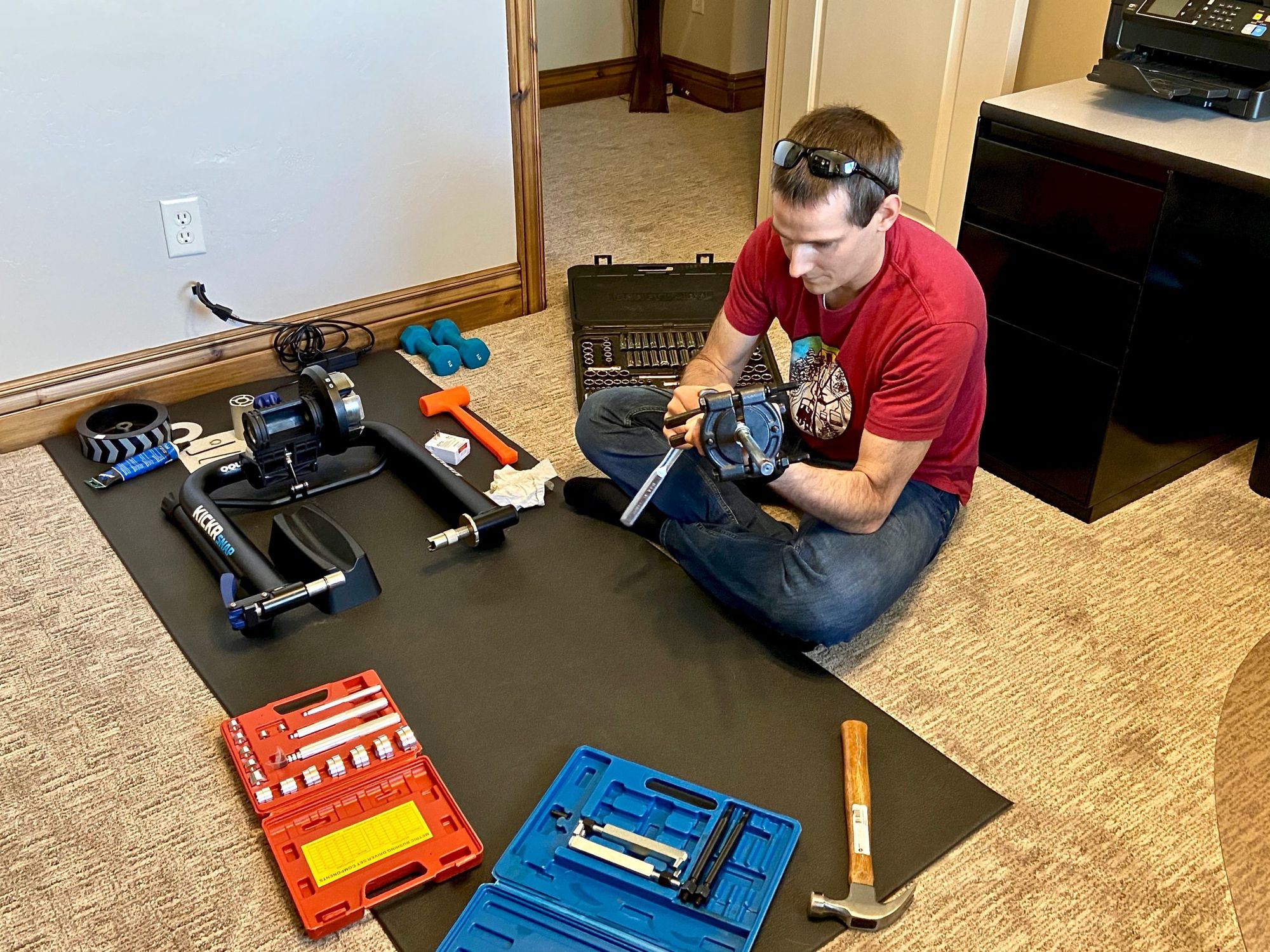 We recommend this product if you spend long days working on a computer
Many people are spending more time on their computers while working at home or attending school online.  The blue light can be very straining on your eyes.  Keith and I both have Gunnar glasses to help alleviate this stress on the eyes.  This stress can also cause other health symptoms like dizziness, dry eye, headaches, etc.  Keith has worn his Gunnar glasses for years as he's spent countless hours working in front of a computer screen.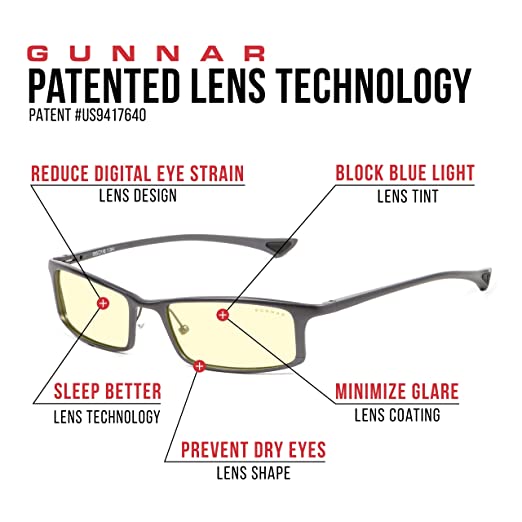 Gunnar Optiks Phenom Computer glasses
i-AMP technology, amber lens tint, anti-glare coatings, and ultra-pure lens material provide
Made of aluminum-magnesium with a graphite frame finish
Lightweight construction and proper weight balance guarantee long-wearing comfort without pressure
Soft rubber-tipped temples ensure the proper location of the optics without slippage and adjustable
Comes with a 1-year limited warranty against manufacturing defects
Buy on Amazon
I also got a pair once I started blogging and creating YouTube videos. I've recommended these glasses to people over the past couple of years and thought I'd share about it here now.  Check out the Amazon links for our glasses and more details about the benefits of blocking the blue light.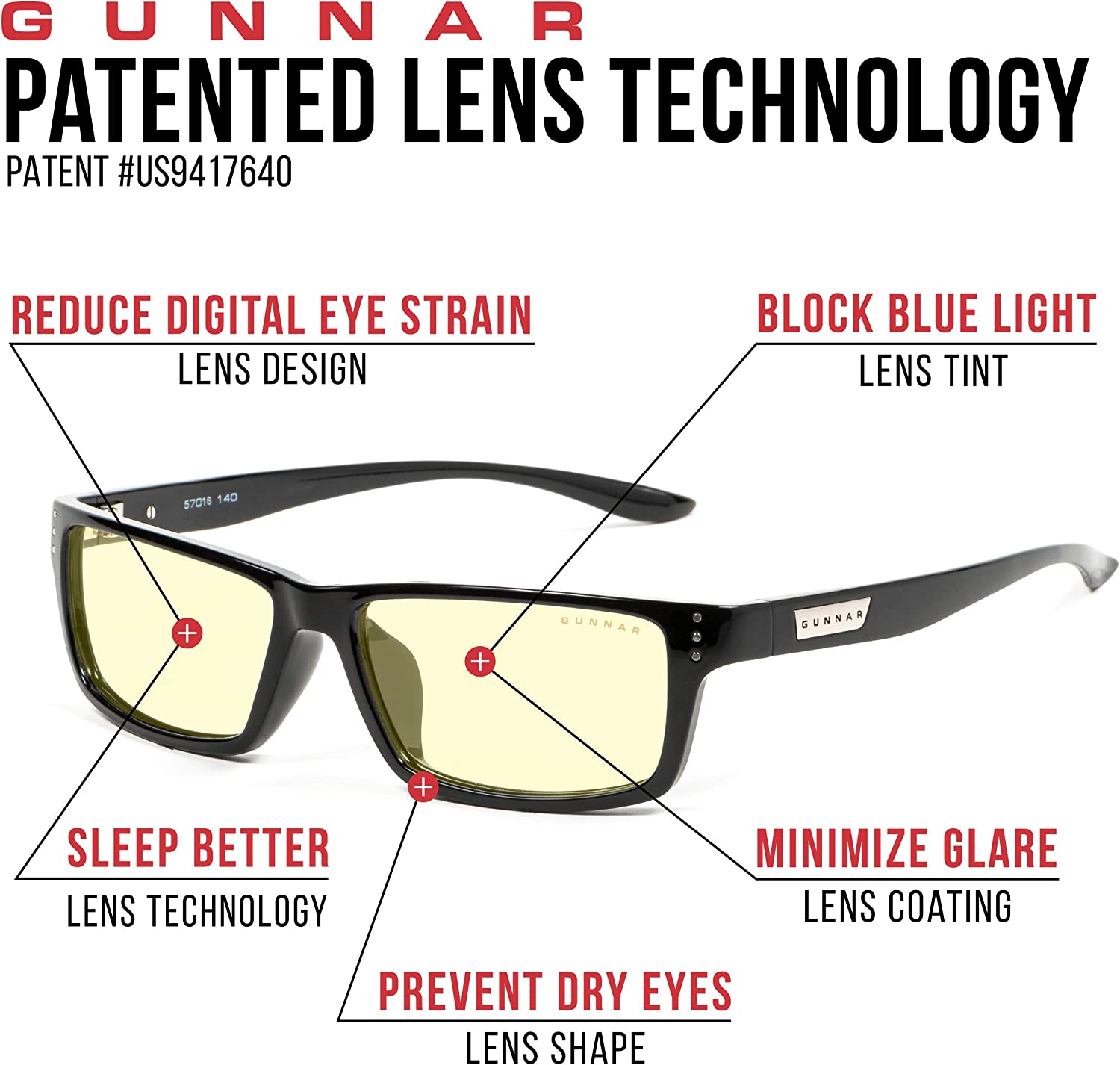 GUNNAR - Gaming and Computer Glasses
Polycarbonate frame
Polycarbonate lens
Non-Polarized
High Energy Visible Coating coating
Bridge: 16 millimeters
Arm: 149 millimeters
Buy on Amazon
Share with us your motto and goals
Do you have a personal or family motto?
What long-term and short-term goals are you currently working towards?