Powder Mountain Snow Day
Written by Lindsey Huster
/
4 min read
/
Last updated a year ago
The Moore's had been visiting us in Utah since Christmas Eve. We already had a spectacular day skiing Solitude, we toured downtown Salt Lake City, tried axe throwing for the first time, saw an unbelievable Christmas light display and so much more. Better than any of that, are the memories we were making and the time shared together.
Catch up on the prior posts
If you missed the last two posts, catch up here:
Check out our video
Skiing at Powder Mountain
The Moore's did a great job out on the slopes at Solitude and after some discussion, we decided to drive up to Powder Mountain for the day.
Pow Mow is located about an hour and a half north of us so we thought this would be a nice drive to see a little more of Utah.  If you remember, Keith and I were at Powder Mountain last year when Keith tore his ACL.
Powder Mountain would be a good choice for several reasons.  It seems to be less crowded, has wide open runs, and has excellent snow quality, just to name a few.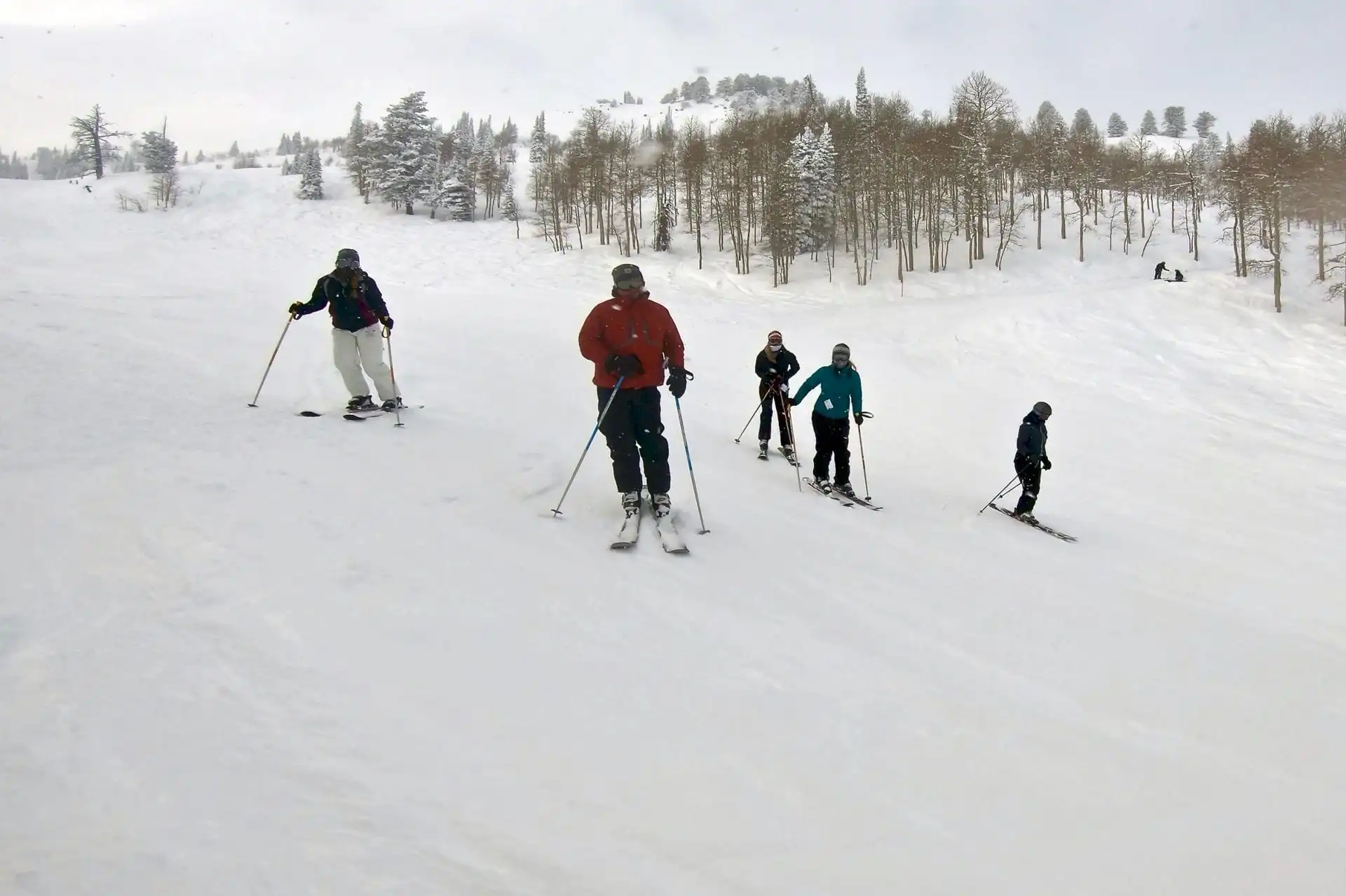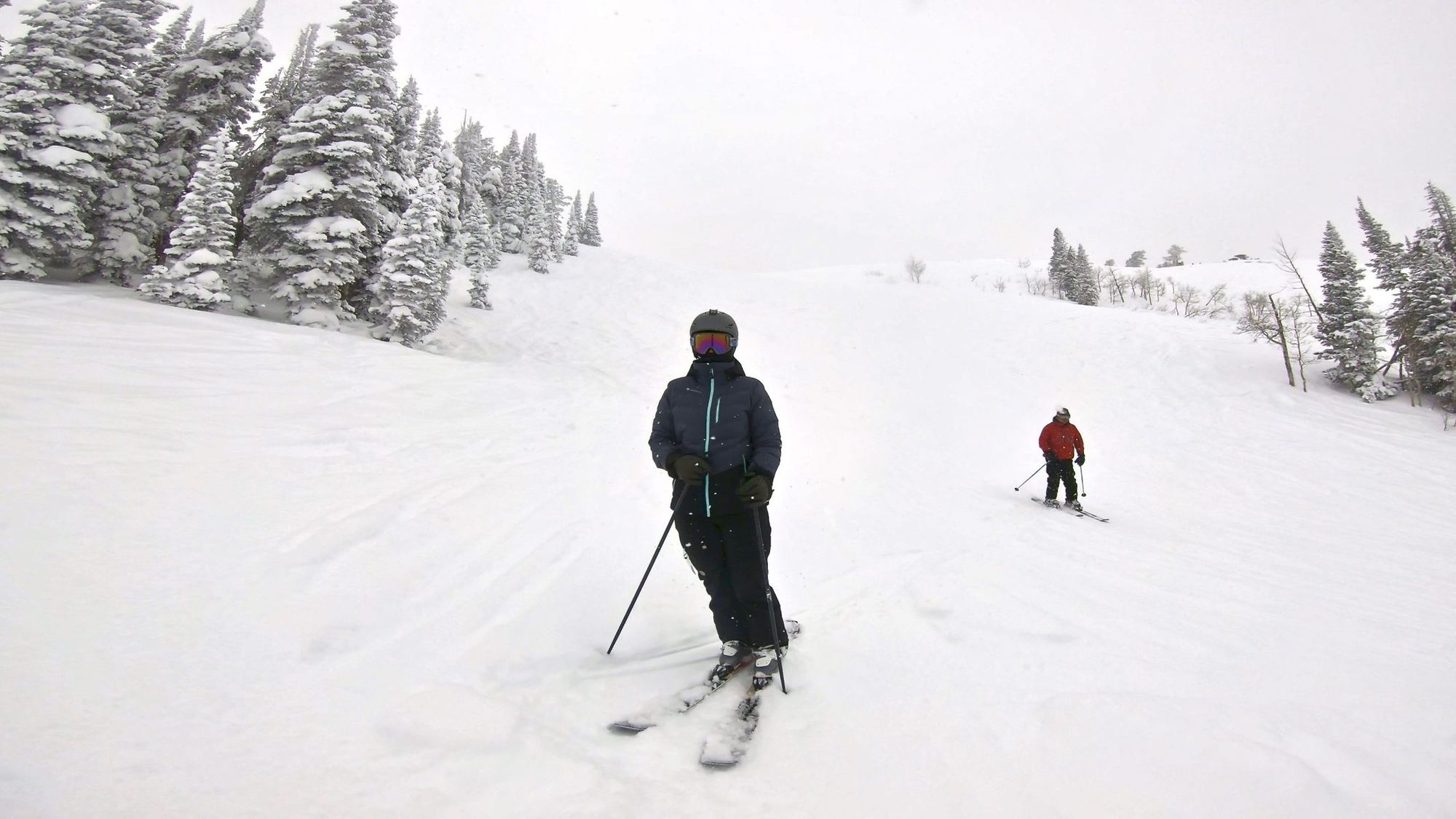 A bitterly cold day on the slopes
Brrr…. It sure was a cold day!  The temperature was low and it was a bit windy at times.  There was also some fresh snow falling throughout the day therefore that combination made for quite a chilly day.  We are rarely cold on the slopes here in Utah, but this was definitely an exception.
The snow at Powder Mountain is some of the very best in Utah.  Pow Mow is 100% natural since they do not blow snow and it really is quite special.  We got to ski that unique snow with refills all day!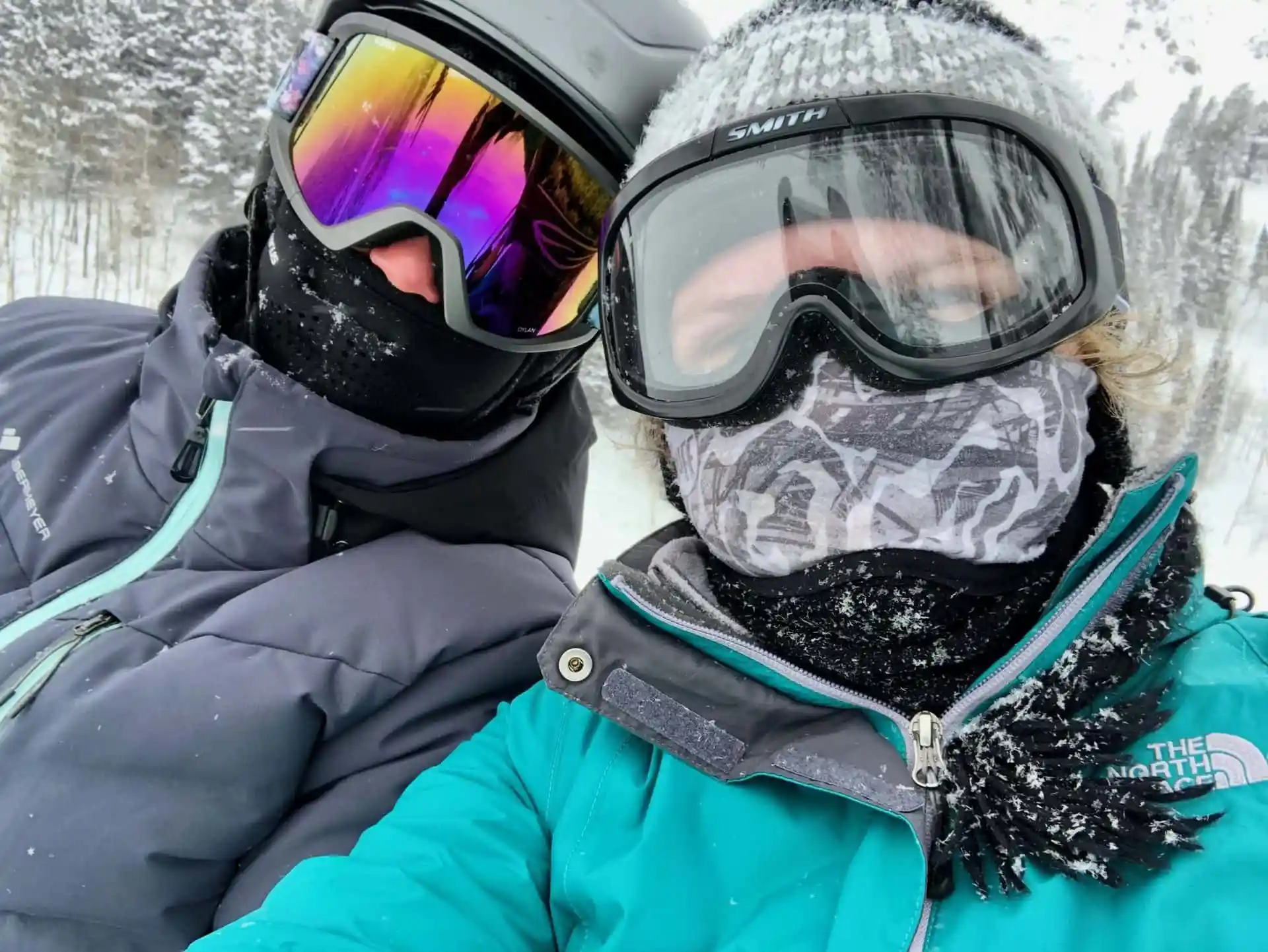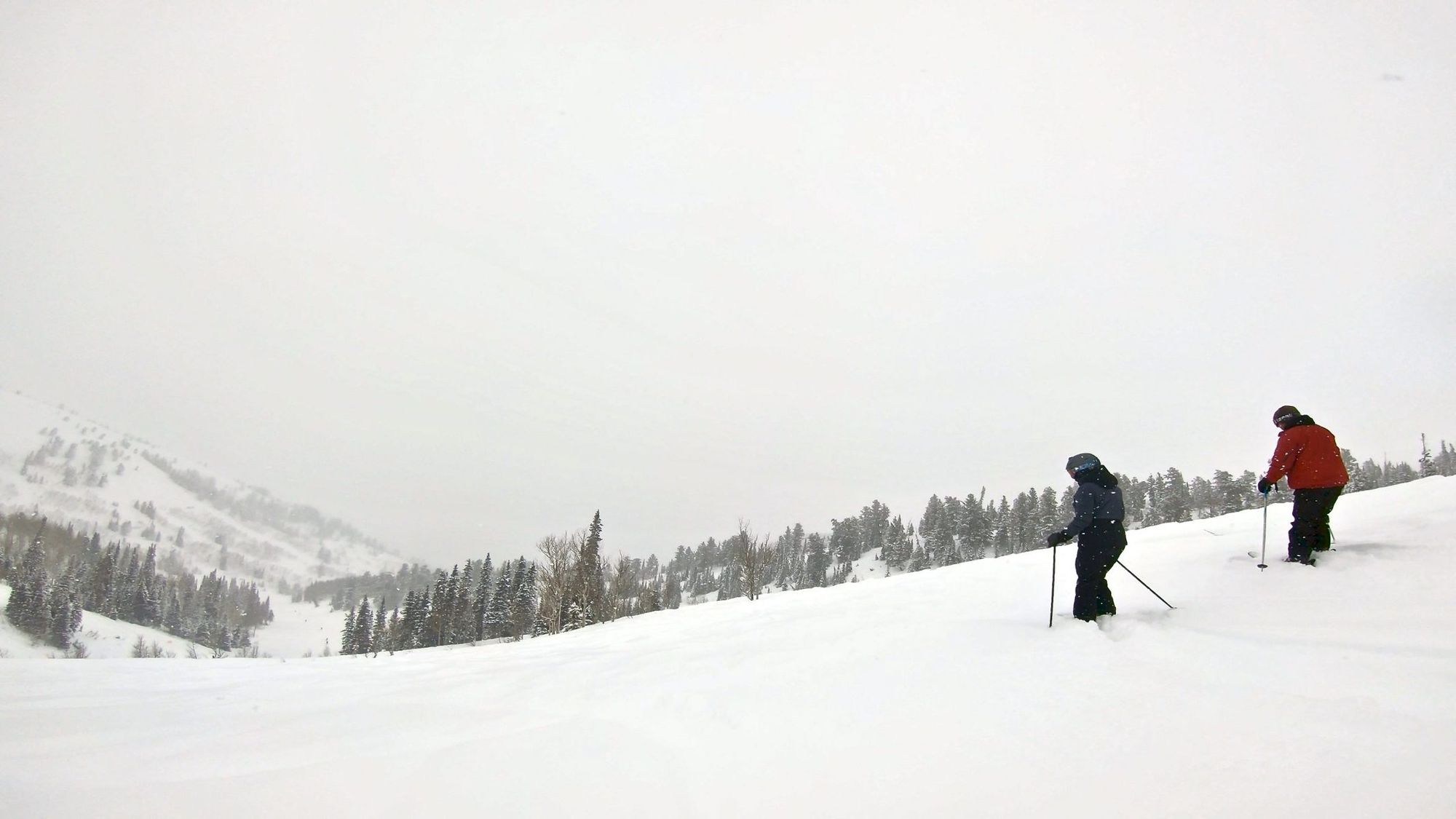 Taking an extra long lunch to warm up
Everyone was so cold and worn out by lunch that we basically found any reason to NOT go back out and ski!  ~Which has never happened before!~ This included buying another pitcher of beer.
The snow kept falling and we knew that we'd regret it if we didn't make a few more runs.  Certainly, we could make a few more runs!  We bundled up and headed out for the hardest run of the day, the first run after lunch with full bellies.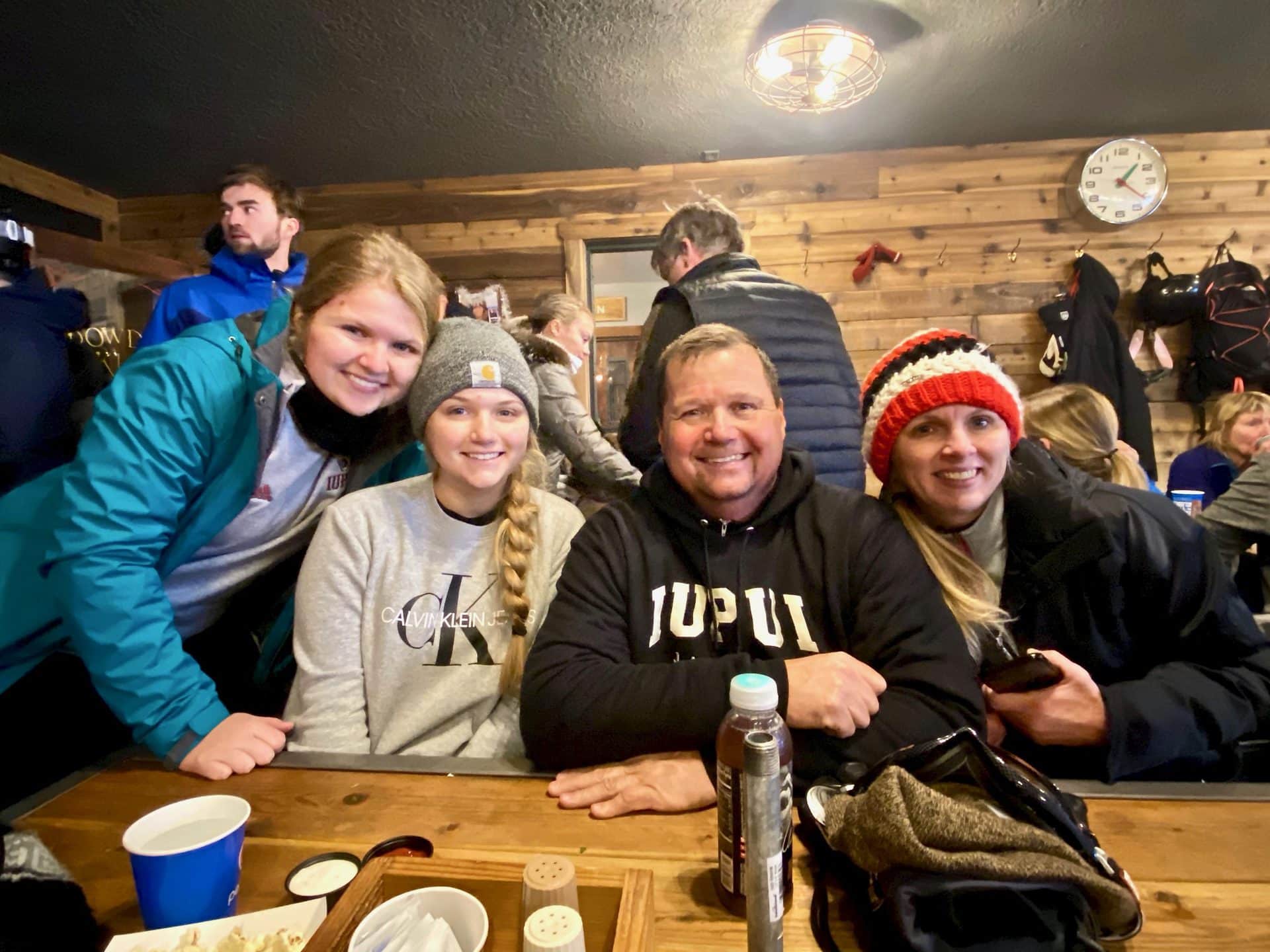 What a special holiday!
The Moore's would be heading home the next afternoon so we soaked up those last hours just relaxing and talking. It had been such a special holiday week. Keith and I are grateful for their trip to Utah and all the experiences we shared over the past week.
I've said this before and I'll say it again, we absolutely love having guests visit us! If you are reading this and are a family member or friend, consider Utah for your next vacation destination!!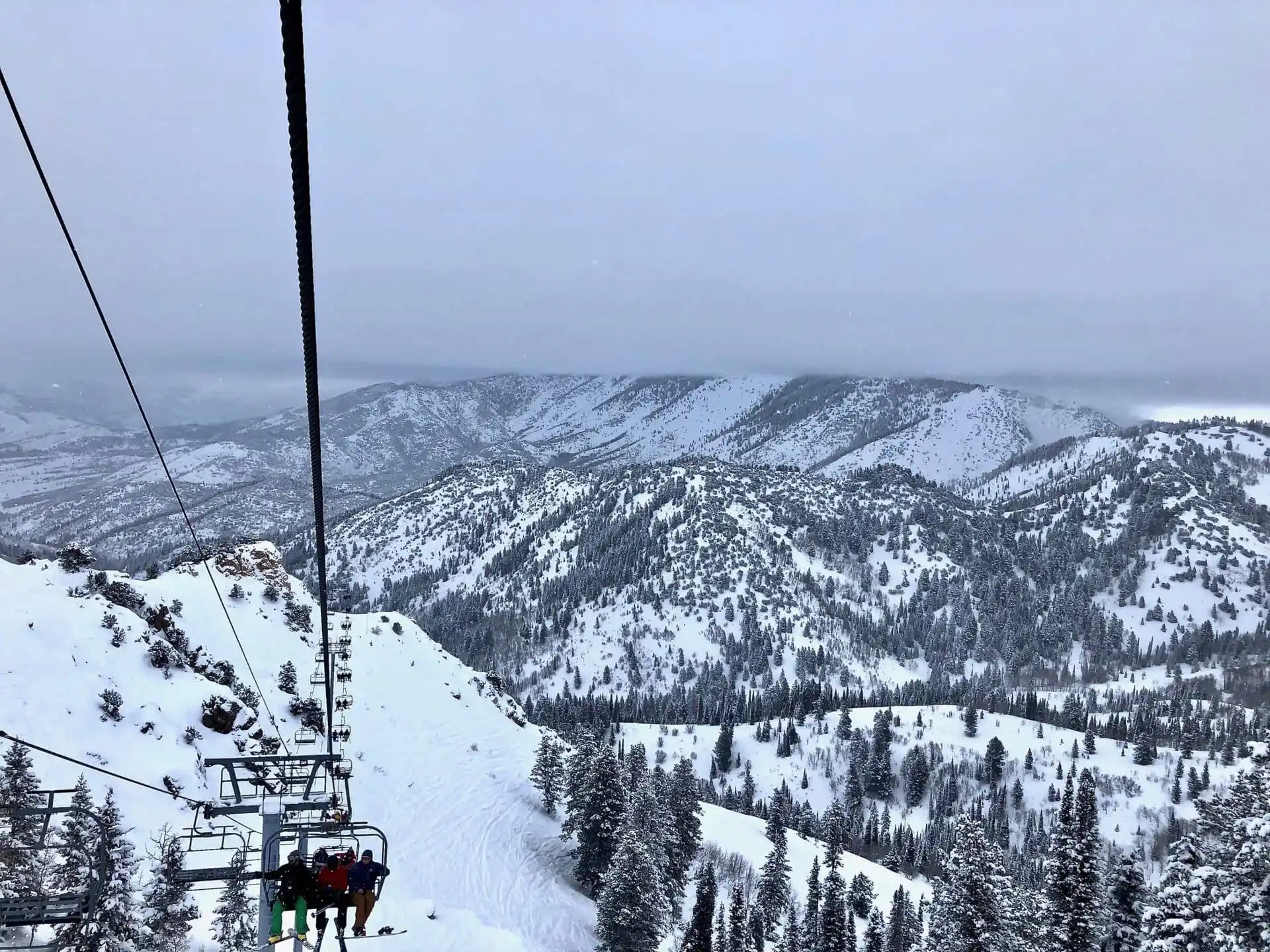 In Cara's Words
"I thoroughly enjoyed our Christmas break trip to Utah! I had never skied west of the Mississippi River and Utah certainly did not disappoint. Solitude and Powder Mountain were beautiful ski resorts with plenty of fresh powder and unique terrain. Although I am not an advanced skier, there were plenty of easy to intermediate trails to explore. Such memorable days out on the mountain with family!
Luminaria was another highlight of the trip. The extensive light displays were well worth braving the cold for! The atmosphere was cheery and full of Christmas spirit. Similarly, the Christmas lights at Temple Square were neat to see. Salt Lake Temple was gorgeous and all lit up at night. All in all, this was a wonderful holiday trip full of great memories!"
~ Cara