Preparing for our trip to Panguitch, Utah
Written by Lindsey Huster
/
5 min read
/
Last updated 9 months ago
We chose Panguitch, Utah as our home base for our second long trip in the motorhome!  Staying in Panguitch would allow us to be about 20 minutes from Bryce Canyon National Park, an hour from Zion National Park, an hour from Grand Staircase-Escalante National Park, and within an hour of numerous other attractions; Red Canyon, Kodachrome Basin State Park, Cedar Breaks National Monument, Dixie National Forest, Panguitch Lake and more!
Panguitch, Utah
Panguitch covers a little over two square miles in area and has a population of approximately 1500 residents.  Panguitch, a Paiute word meaning "Big Fish," is named for its plentiful lakes in the nearby mountains.  You can find some of the largest rainbow trout in Utah in these lakes.
Panguitch was first settled in March 1864. A group of pioneers had moved east into the area. Due to the high elevation, crops were not successful in the area and the community suffered greatly. Seven men left the area seeking food and were forced to leave their wagons because of heavy snow. The men were reportedly able to finish their mission by using quilts to maintain their footing. Later the area was abandoned from 1867-1871 due to conflict with native tribes. After Panguitch was resettled, timber and livestock production was successful for a period of time. Since the establishment of Bryce Canyon National Park in 1928, tourism has played a major role in the local economy.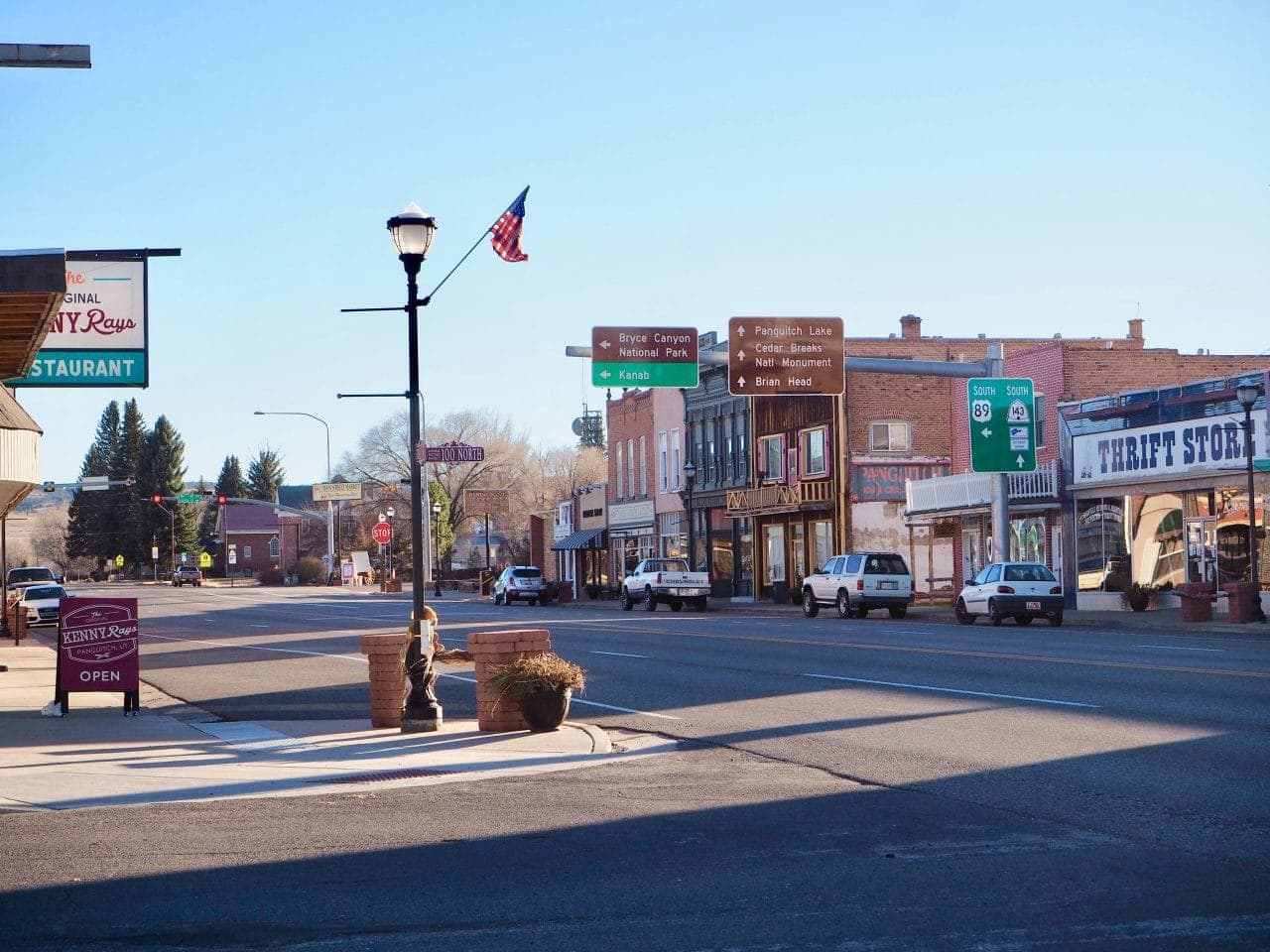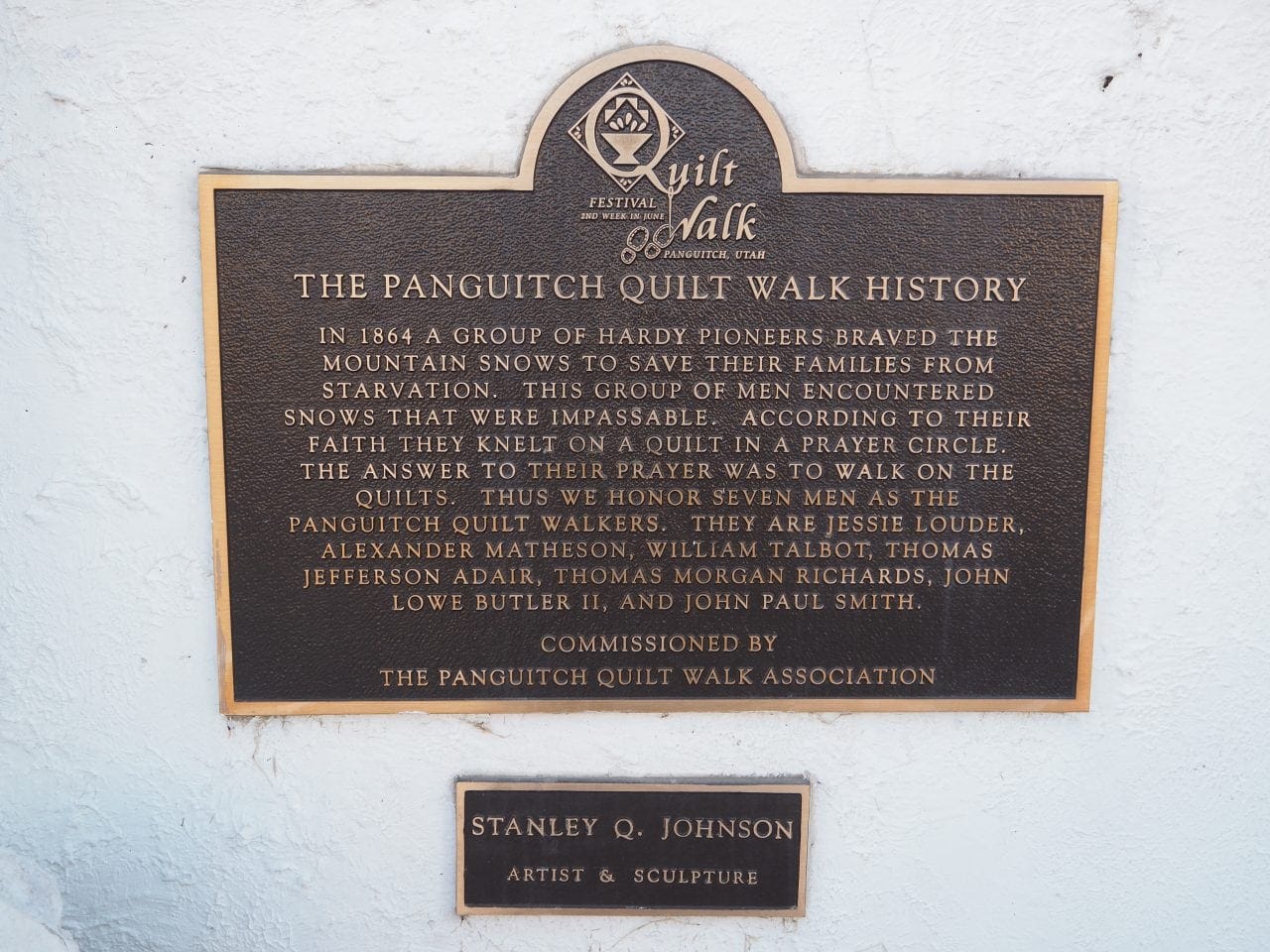 Our second long motorhome trip
Even though this was only our second long trip, we felt immediately that we have a routine that works best for us and our needs. Leaving on a Saturday and returning on a Saturday leaves us wiggle room to get settled both at the beginning and end of our trip. This allows us the time to pack and prepare without rushing too much, especially Friday night and early Saturday.
This trip date was dictated by attending a Warren Miller Film in Salt Lake City. Attending the film gives us skiing perks for the winter so it's basically a financial decision. Plus attending the film is super fun and gets up pumped for the upcoming ski season! We attended the film Friday, October 13, 2017, and we would be in Panguitch, Utah from October 14th – November 11th.
A delayed start
We left on Saturday, October 14, 2017, after a few hiccups. We had slept in to catch up on some sleep before our busy day. I started preparing food in our thermal cooker while Keith ran a carload of stuff to the RV. To his surprise and frustration, all the batteries were DEAD! It set us back a couple of hours to get the RV running, the batteries charged, the refrigerator cold, etc. At the end of the day, it wasn't so bad.
The drive was quite nice to Panguitch. Google maps time says about 3 hours and 15 min. I'm not sure how long it actually took us. It does take us a little longer because we can't always go the speed limit, hills and wind can significantly slow us down. We did arrive a little later in the evening than we would have liked, but we got everything set up well before dark. We walked Lexi and chatted with people who were at the campground. It turned out to be a very relaxing evening.
Hitch-n-Post Campground
Upon arriving at the Hitch-n-Post Campground we were looking forward to the amenities.  During our trip to Bluff, Utah we stayed at a very basic site.  Full hook-up and shade were the only "amenities."  There were no bathrooms, shower house, pool, etc.
The Hitch-n-Post was more of a typical small campground and had several nice amenities.  The bathrooms were nice and located near our spot. I knew right away the on-site laundry facility would be really convenient, plus it was extremely clean. There were sitting areas, a fire pit, a small clubhouse, and a coffee shop (tiny house) on-site! We were also within walking distance of a small grocery store, Family Dollar, local restaurants, etc.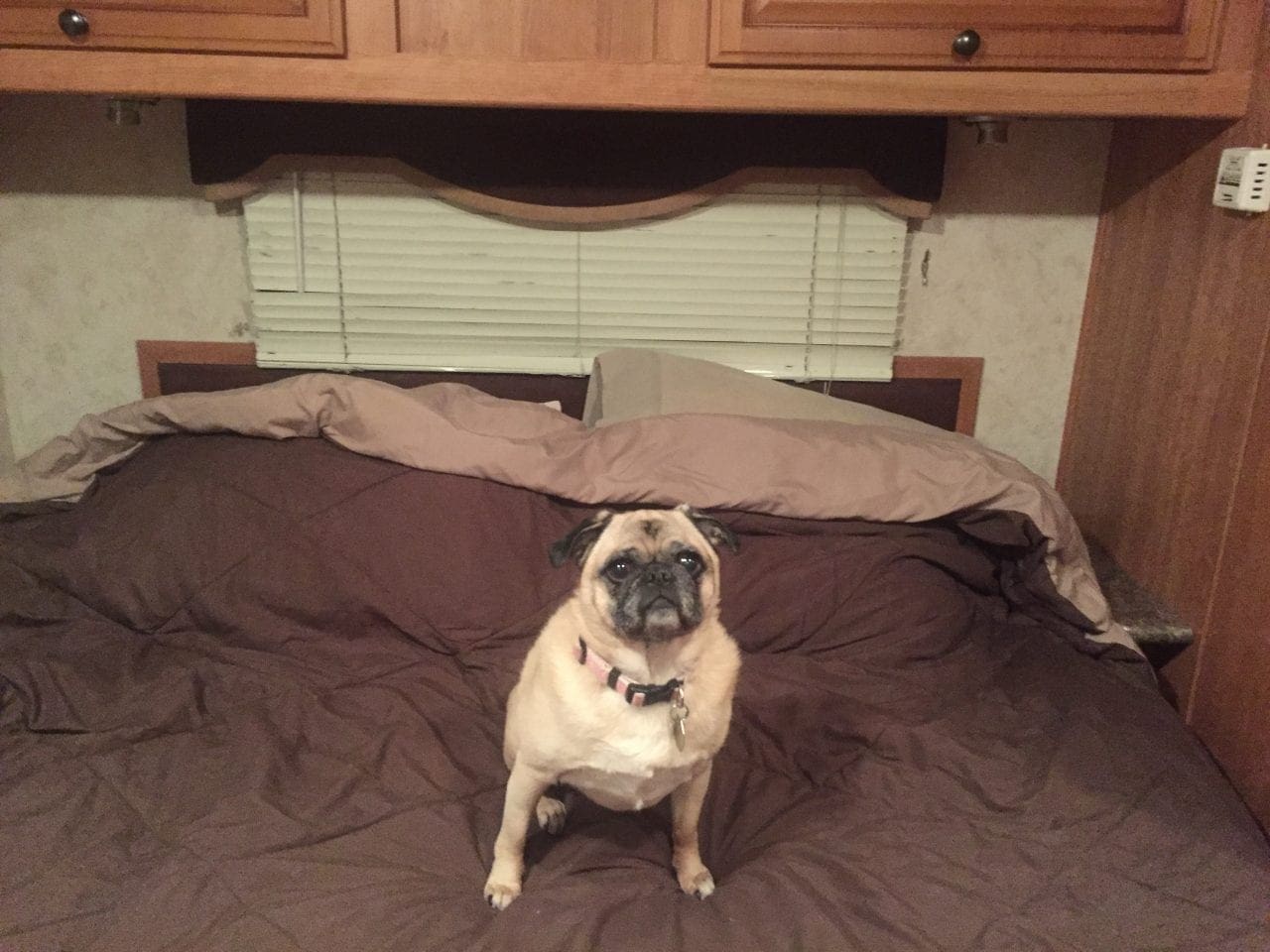 Sunday
Sunday we took our time doing more set-up chores. Keith got his office and computers ready for work. He also worked on setting up the heat under the RV to prevent the pipes from freezing. It wasn't very cold yet, but we wanted to have everything in place because once we start our evening adventures, it gets pretty busy.
There was a little time in the early for a jeep ride. We took some back roads around town to do a little exploring. We also talked with the owner of the campground and his work campers about things to do in the area. Other people at the campground were also friendly and chatted about their trip plans.
We aren't very talkative people and have had to work on our conversation skills with strangers. There is just something about people who are traveling who want to share their experiences. I absolutely love when we get into a conversation that includes a quick life summary, travel plans, recommendations, etc. It's a great way to connect with people, learn about their stories, and share yours. I typically end up adding more to our Google map than I can ever imagine us having time (or money) for! Even if I never get the chance to visit all these places, I find peace in learning about our country and those who explore it. Even if I don't collect my own memories at these locations, I feel the excitement as others talk about their adventures.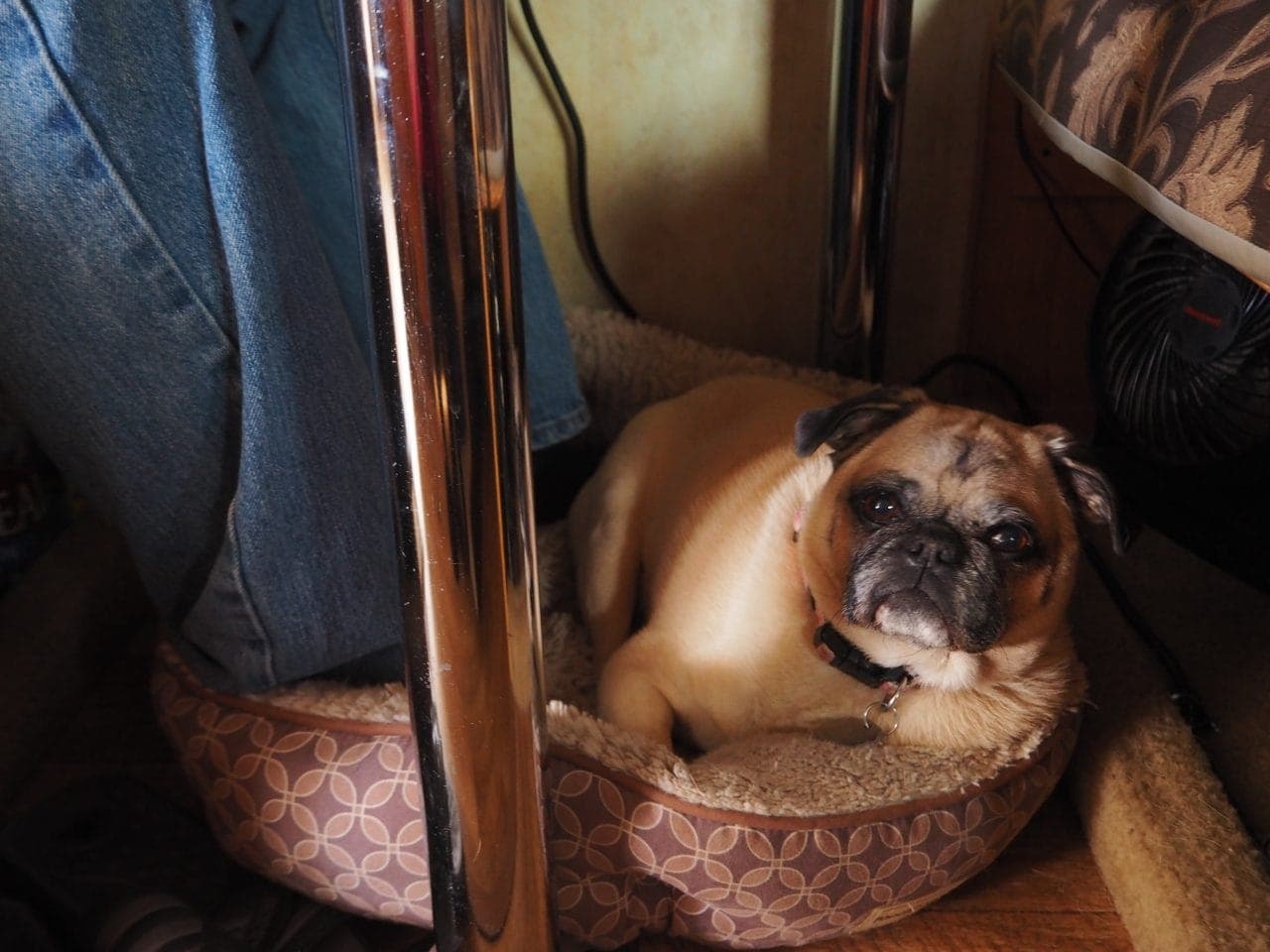 Your thoughts?
Have you found a travel style that works for your life? Share with us what works for you.
Do you keep a travel wish list? Do you use Google maps, a written list, Pinterest, a specific website, or some other form?
We continue to learn what works best for us and would love to hear your thoughts/recommendations!